Monthly Archives:

June 2017
revisited | 4 nourishing & delicious suhoor recipes
Hands down the question we hear the most in Ramadan is: What can I eat for Suhoor that will nourish, sustain and keep me feeling full through the following day of fasting. To answer this question we are having a throw-back to a blog post written by our very own Asma Lootah. Working closely with all things healthy, and having fasted Ramadan for most of her life, we couldn't think of a better person to weigh in on this matter. So grab a pen and paper, and read on for some great Suhoor meal ideas and recipes!
Originally posted two Ramadan's ago, here is what Asma had to say:
One of the challenges with Ramadan and fasting is what to eat at Suhoor while keeping it healthy, so I wanted to share these 4 simple recipe options that are delicious, but also keep me full and sustained while I am fasting. I have tried to include something for everyone whether sweet or savoury. Please note that I am not a nutritionist I am just an avid healthy food lover! However I did consult with our in house Clinical Homeopath Dr. Sean Penny for his input on my choices.
In choosing what food type to eat for Suhoor Dr. Sean says "Complex carbs provide the body with adequate fuel to sustain throughout the fasting hours. The goal is to consume complex carbs like sweet potato, quinoa, veggies etc. I also recommend some protein as well to reduce the sugar spike that occurs with the different carbs."
---
how to go gluten free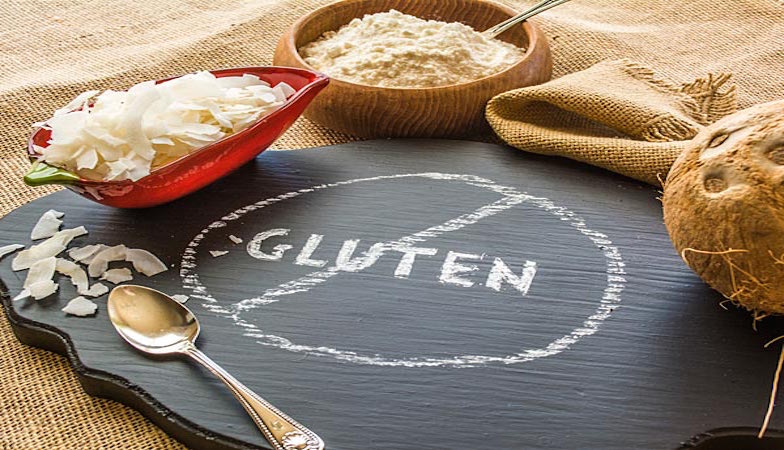 Gluten is a generic name for the storage protein found in grains. Gluten basically binds starches together; it's the stuff that makes dough, well… doughy.
If you regularly feel uncomfortable after a gluten-rich meal (like pasta and bread), gluten could be the culprit. "Uncomfortable" can mean anything from feeling slightly bloated, gassy or brain fog, to much more severe symptoms like excruciating cramps, vomiting, migraines or dizziness. Most people find that reducing or completely removing gluten from their diet has many positive health benefits, leaving most feeling lighter, more energetic and overall healthier once they stop eating it. So…how do you eat gluten free?
Here are some small tips to help you to go gluten free with ease!
1- Focus on "real" foods
By far the easiest and healthiest way to live gluten free is to focus on unprocessed fresh, and organic whole foods. There is no guessing when it comes to the ingredients in fresh produce. And for all the rest of your food, do your research. Knowledge is power, and cutting gluten out of your diet will be much easier when you know what contains gluten and what doesn't. So when you find yourself sometimes hungry and did not prepare anything in advance opt for fresh fruits or vegetables – this way you will never go wrong or worry if it has gluten or not.
2 – Be prepared and pack your snacks
Before leaving for work if you have a full time job, cook your lunch and dinner in advance, and take it with you to the office. Whether you work or not always pack with you light snacks that you can eat on the go like nuts, cucumbers, carrots or celery sticks, rice crackers with peanut butter, bananas, or fresh berries and don't forget your water or coconut water too.
You never know where you may end up or if you will have access to gluten free foods, so when you are grocery shopping be sure to pick up naturally gluten free dried fruits, nuts (non-toasted or salted), and seeds. These can easily be thrown in jars or bags, and also make excellent granola bars, which can be baked ahead of time and frozen for later use. Fresh fruit and vegetables are great, but check the labels on any dried fruit as they can contain additives or added sugars. Another great gluten-free snack is rice crackers, which can be enjoyed alone or with toppings like avocado.
3- Read your labels
Removing such a large staple from your diet can be challenging, especially if you have a love for breads, cakes and all types of baked goods. So when you go to the supermarket before buying anything you need to read the label and to be on the safe side always go to the gluten free sections if you want to buy any cookies, crackers or bread. I personally will never buy anything if it doesn't say gluten free in the label, as some stuff does not have gluten-containing ingredients like wheat, barley, rye, malt, or oats but the factories might produce something else with gluten. You need to be extra careful if you are celiac.
Always stay away from canned soups, instant sauces, seasoned rice mixes, seasoned nuts, and many others as these most of the time contain gluten. Just, stay safe and stay away from processed food in general – even if they don't contain gluten, they're still unhealthy and if once in a while you want to buy a canned soup, for example, then get it from the gluten free aisle and make sure it says gluten free on the label.
Another important point is that not all gluten free products are healthy, as some still have preservatives and many unhealthy flours. Everything may sound daunting at first but once you initially do your research on the good products and compile a list of the healthy gluten free items you like and keep exploring more, it becomes easier. If once in a while you want to get unhealthy gluten free items, it's ok! Because it's all about balance and the most important thing is that you are avoiding the gluten that makes you feel bad.
4 – Stock up on alternatives
Nowadays there are many alternatives to gluten products, such as gluten free pasta, brown rice, gluten free bread, gluten free cookies, millet, gluten free oats and more. These can be easily bought from the Organic Foods Café here in Dubai.
Be careful with gluten free oats, as many people with gluten intolerance are also intolerant to even gluten free oats. If you're fine with these, then team them with vegan milk, such as Cashew or Almond mylk sold at The Hundred Wellness Center.
5- Get Creative
The tr
uth is that it is a lot easier to cook gluten free than you may think, but it does take a little extra creativity. So start with some of the foods that you love and gravitate towards, and then get creative with re-creating those foods into healthier options with your gluten free ingredients.
Sauces can also have gluten, such as Soy Sauce, so for gluten free options, go for Tamari Sauce. You can also substitute rice for millet, bulgur for quinoa and noodles for buckwheat noodles or rice noodles to give you even healthier options. All of which can be found at Organic Foods & Cafe. With these different options you can cook any cuisine, from an Asian Stir Fry to Arabic dishes like Kabsa. When cooking at home, some sauces need flour for thickening, so opt for gluten free flour or gluten free cornstarch. It's not as hard as it sounds – once you start exploring you will find many creative dishes that you can do.
Favorite gluten free products: 
Gluten free oats from Organic Foods store
Tamari sauce from Organic Foods store
Brown rice noodles from Organic Foods store
Almond and cashew mylk from The Hundred Wellness Center
Egg free diary free Chocolate brownie and double chocolate biscotti from The Gluten Free Kitchen & Cafe
At Spinneys they have a great selection of Schär and Genius Gluten Free products.
With these fantastic tips you can transition into your gluten free life a little easier!
Asma Hilal Lootah,
Owner & Founder of The Hundred Wellness Center
---
3 Delicious Vegan Desserts to Try this Eid-Al-Fitr!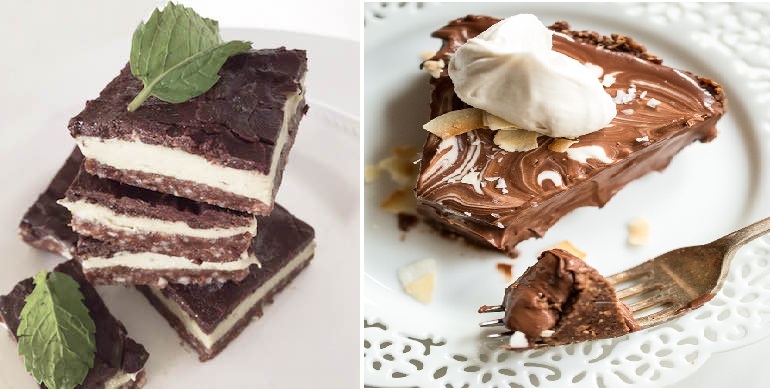 Indulging in good food is something we all love to do, especially during holiday times with our friends and family. For the upcoming Eid Al Fitr, we have tried out some delicious and indulgent, yet healthier desserts to share with your loved ones. We all deserve a little indulgence now and then so with these vegan, sugar free and gluten free recipes you can have all the sweetness without the guilt!
Double Dark Chocolate Coconut Macaroon Tart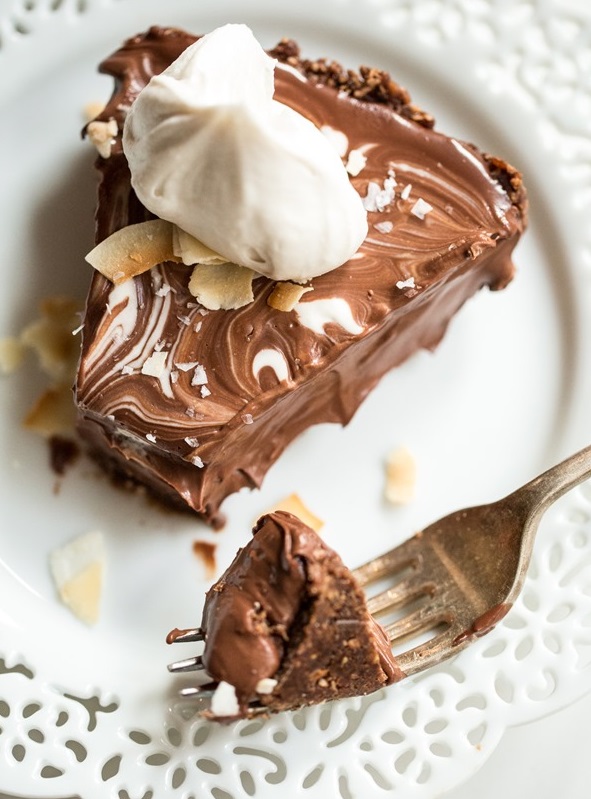 This is definitely a dessert whose name even makes your mouth water! With a velvety, chocolate taste and an underlying hint of coconut this is a must-try for this Eid Al Fitr.
Ingredients:
For the crust:
1 1/4 cups packed pitted Medjool dates (see note)

1 1/4 cups unsweetened shredded coconut

2 1/2 tablespoons ground flax seed

2 1/2 tablespoons unsweetened cocoa powder

1 tablespoon coconut oil

1/4 teaspoon fine grain sea salt, or to taste

1 teaspoon water (if needed to bind the dough)
For the filling:
3 (70%) good-quality dark chocolate bars (300 grams total)

1 (400ml) can full-fat coconut milk, room temperature

4 tablespoons pure maple syrup (or liquid sweetener of choice)

1 teaspoon pure vanilla extract

small pinch fine grain sea salt
Coconut whipped cream (optional):
1 (400ml) can full-fat coconut milk, chilled overnight

1 tablespoon pure maple syrup (or liquid sweetener of choice)
For the garnish:
Directions:
Toast the coconut (optional step, but recommended): Preheat oven to 325F. Place shredded coconut and large flake coconut (if using for garnish) on baking sheet. Keep separate on baking sheet. Toast in the oven for 5-10 minutes, until lightly golden but not brown. Set aside to cool.
Line a 9-inch glass pie dish with 3 (2-inch wide) strips of parchment paper, one going each direction, with overhang. Now place a large piece of plastic wrap on top and press down. The parchment strips will allow you to lift the pie out after freezing. I highly recommend doing this or the crust will stick miserably to the dish.
Prepare the crust: In a heavy duty food processor, add the pitted dates and process until finely chopped. A big ball will form. Add in the rest of the crust ingredients (including the toasted shredded coconut – but not the large flake coconut) and process until everything is combined. The dough should stick together when pressed between your fingers. If it doesn't, add optional water and process again.
Spoon the crust mixture into the prepared pie dish. Spread out evenly. Starting at the centre, press down firmly moving outward and up the sides of the pie dish. Place dish in the freezer while you prepare the filling.
Prepare the filling: Break up chocolate bars into chunks and place into a medium-sized pot. Melt the chocolate over the lowest heat setting (or use double boiler). When the chocolate is 2/3 of the way melted, remove from heat and stir until completely melted and smooth.
With a spatula, spoon the melted chocolate into a large bowl. Now pour one entire can of room temperature full-fat coconut milk into the bowl with the melted chocolate. Whisk vigorously until completely smooth. Finally, whisk in the maple syrup, vanilla, and a pinch of salt until smooth. Set aside.
For the whipped cream (optional): Open the can of chilled coconut milk and scoop off the cream portion only. Discard the water or save for a smoothie. Place the cream into a bowl along with one tablespoon of pure maple syrup. With electric beaters, whip the cream until smooth.
With a spatula, scoop the chocolate filling into the pie crust (to avoid overfilling, you might want to refrain from using all the filling- see my note below). The pie dish will be very full.
Drop a few tablespoons of whipped cream all over the chocolate filling and swirl it all around with a knife. Carefully transfer the pie dish into the freezer on a level surface for approx. 3 hours, or until firm throughout.
Remove pie dish from freezer and let sit on the counter for 5-10 minutes. Grab the parchment paper and lift the pie out of the dish (I had to grab the strips of paper and wiggle it back and forth several times before it popped out).
Slice and garnish with toasted coconut flakes, leftover coconut cream, and flaked sea salt, if desired. Serve immediately as pie will soften quickly.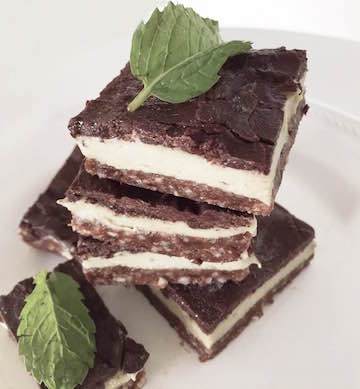 Ingredients:
Crust
1 cup raw almonds
1 cup pitted dates
1 tbs cacao powder
Filling
1 avocado, pitted and peeled
3 tbsp coconut oil, melted
3-4 tbsp maple syrup
1 banana
1/2 tsp vanilla extract
5-10 drops peppermint oil, I used peppermint extract
Pinch of salt, optional, I used celtic salt
Topping
3 tbsp cacao powder
3 tbsp coconut oil, melted
2 tbsp maple syrup
Directions:
Place the crust ingredients in your food processor and pulse until combine or the mixture is coming together like in the picture. With a spatula press evenly into the bottom of a 8×8-inch square baking pan previously lined with unbleached parchment paper.
Blend the filling ingredients in the food processor until smooth and spread evenly over the crust. Freeze while you prepare the topping. In a small bowl mix the topping ingredients and pour over the middle layer making sure to spread it evenly.
Freeze bars until firm. To serve let the bars thaw at room temperature for 20-30 minutes and cut as desired.
Recipe found here
Avocado Pineapple Popsicles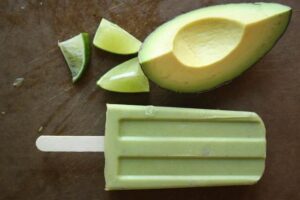 These are perfect to help you cool down over this hot Dubai summer and can be prepared well in advance of any event.
Ingredients to make 4-6 popsicles
1 cup fresh pineapple juice
½ cup of regular coconut milk – found in The Organic Food Store
1 ripe banana
1 avocado
Juice of 1 lime
Popsicle molds
Directions:
Place all the ingredients in a fast speed blender or Nutribullet, and process until smooth. Fill your Popsicle molds and freeze over night.
You can also use the Zoku Quick Pop Maker, where you freeze the base for 24 hours ahead of time, and then when you are ready to make the actual popsicles it only takes 7-8 minutes. Either way makes delicious and healthy popsicles – perfect to help you cool down over Eid!
Try out these fab Eid desserts and let us know how you get on!
Asma Hilal Lootah,
Owner & Founder of The Hundred Wellness Center.
Winner of Mohammed Bin Rashid Award 2010
Emirates Woman of The Year 2012
---
How I started removing toxins from my life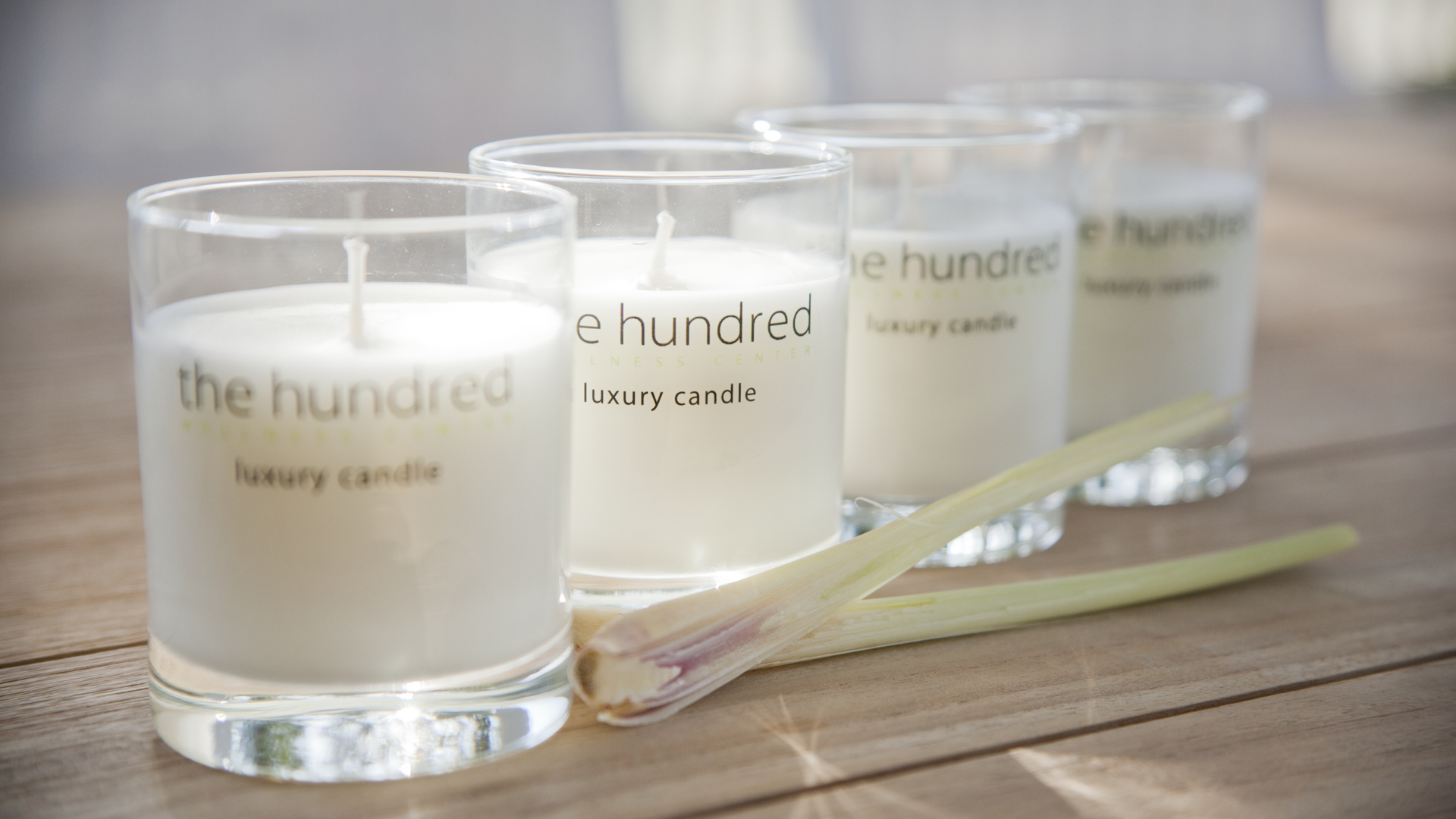 Certain elements of life can be toxic enough, so we need to reduce all of the artificial chemicals and toxins that are entering our body on a daily basis. Below are some of the rules I follow to make sure I am living as much of a chemical-free life as possible.
 Use organic deodorant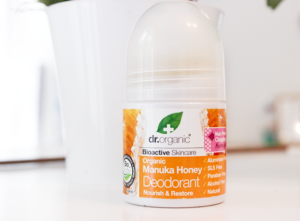 Our sweat glands are made to release toxins, so when we clog them up with a product, moreover an aerosol product, we are clogging up one of our body's natural ways of getting rid of unwanted toxins. Although there is nothing concrete linking deodorant and illnesses, I believe it's best to avoid using it just in case. Aerosols are also harmful to the environment, so I am happier using a roll-on, non-spray deodorant knowing it's helping the world around me as well. I use Dr. Organic's Manuka Honey Organic Deodorant, which is available online or at Holland and Barrett health shops around the UAE.
Glass vs. plastic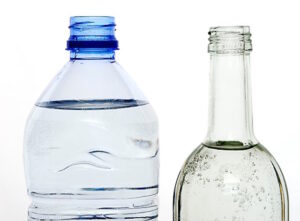 I avoid drinking out of plastic whenever possible. Especially living in such a hot country, when plastic heats all the chemicals are released into the drink, so the mineral water you think you are drinking may contain a handful of harmful chemicals as well. This is also better for the environment as glass bottles can be reused over and over again.
 Use filtered water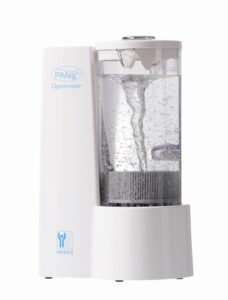 I filter my water using a Nikken water filter, which means my drinking water and even the water I use to shower is as 'clean' as it can be without chloride. Filters also add extra minerals to the water that can aid your skin and hair.
The slightly alkaline water produced by the PiMag Waterfall may help offset the acidic nature of a typical modern diet and other environmental conditions. It decreases oxidation reduction potential — a high ORP contributes to oxidative decomposition. An ionizing effect further reduces potential oxidation by providing ions to neutralize free radicals.
Cook in stainless steel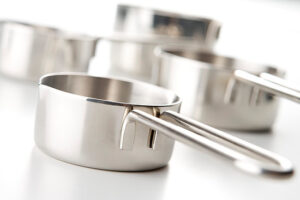 Aluminum has a negative health impact on the body, so cooking with aluminum is a bad idea. According to Health Canada, cooking your meal in an aluminum saucepan can add approximately 1 to 2 mg of aluminum to your food! Instead I opt for stainless steel, a material that does not leak in to food.
Eat organic whenever possible and avoid the 'dirty dozen'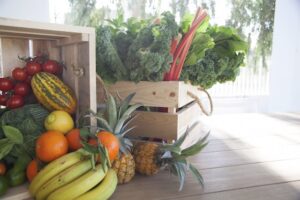 If you have the means to eat everything organically then great, but many of us simply can't. The increased cost of organic goods means it's hard to sustain this style of living, but increasingly there are more and more places to buy cheaper organic food in the UAE. If you have to choose which foods to buy organic and which can be non-organic, there is a list of the 'dirty dozen' that you should follow. The 12 products with the highest levels of pesticides are: peaches, apples, cucumbers, nectarines, strawberries, grapes, celery, potatoes, spinach, sweet bell peppers, cherry tomatoes and snap peas.
Avoid fabric softener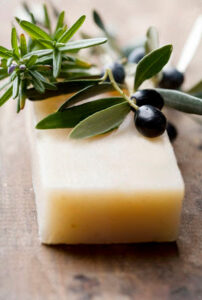 Fabric softener is loaded with chemicals, all of which are unnecessary. Our clothes have already been cleaned by the detergent or soap, so adding extra chemicals simply to make the clothes softer should be avoided. Instead I spray my clean clothes with water mixed with a few drops of essential oil or baby cologne when ironing, which helps the clothes smell nicer without adding these harmful chemicals. You can also buy olive oil soap, which is a natural clothes cleaner, at Union Coop.
 Use sea salt not table salt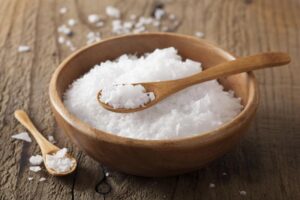 Although both contain the same amount of sodium, sea salt undergoes minimal processing, so trace levels of minerals like potassium, calcium and magnesium are retained in the salt. However, table salt is highly processed so all of these minerals disappear and additives are usually added to stop the fine salt sticking together.
 Avoid chemicals when cleaning your home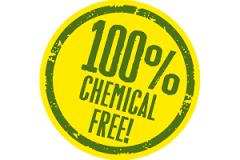 Killing off bacteria is crucial to maintaining a clean and healthy home, however using toxic chemicals to do so, such as
Clorox, can be very harmful to your health. At home, I either use vinegar, baking soda or tea tree oil mixed with water to clean. Add some baking soda to your sponge and it will get your bathroom tiles shining in no time, while vinegar is great for floors and windows. Tea tree oil and water is a great alternative to Dettol and to get your mirrors shining all you need is water and vinegar. These homemade tips really do work and save you money in the meantime!
Use a non-fluoride toothpaste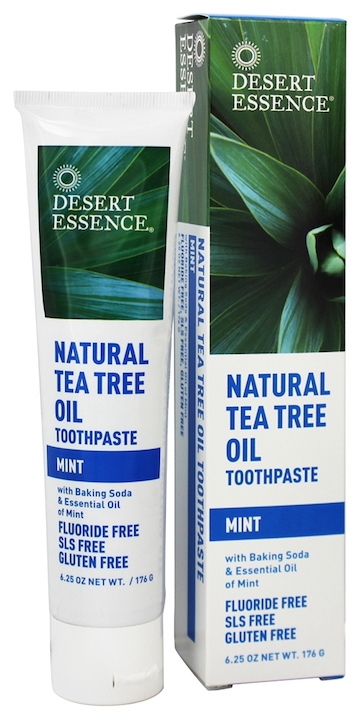 Fluoride is an extremely strong chemical and can have adverse reactions on our teeth and overall health. I have switched to a naturally effective toothpaste that cleans my teeth and takes care of my gums, without containing any strong, and potentially harmful, chemicals. You can buy great non-fluoride toothpastes at Organic Foods Store.
 Avoid processed foods whenever you can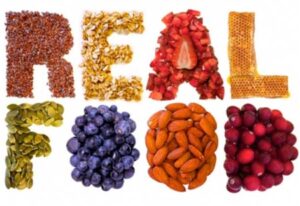 Although our busy modern lifestyles sometimes mean we do end up eating processed food or eating out at restaurants more often than we should, you should always try to avoid eating processed foods. One way of looking at it is to eat as previous generations did – our parents and grandparents made everything from scratch as processed food or ready-meals were not available. They lived off a more naturally organic diet and cooked everything at home; something which we should take up.
Asma Hilal Lootah,
Owner & Founder of The Hundred Wellness Center.
Winner of Mohammed Bin Rashid Award 2010
Emirates Woman of The Year 2012
---
Stay healthy while traveling with the 80/20 rule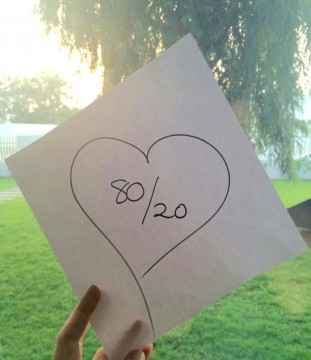 We all know that travelling can wreak havoc on your body, with jetlag, fatigue and unhealthy eating leaving you feeling unwell and unhappy by the end of the trip. Most people break their usual healthy routine when they go on holiday as they feel they need to relax and have a break from the routine of their daily fitness schedule. Although this is definitely true, you should only let go of your routine a certain amount, otherwise you will return from your holiday feeling unhealthy and unmotivated.
One of the ways you can stick to a healthy lifestyle but still enjoy your holiday is to use the 80:20 rule during your vacation. This principle can be applied to all aspects of your life, but can come in particularly useful when talking about your health and wellbeing.
Eating:
Eating is a large part of travelling and something you should definitely not sacrifice! While away, we all succumb to the temptations of local food and delights. How can you not feast on pasta and pizza when in Italy, or cheese and pastries in France? However, this can leave your body in a state of shock, especially if you are used to leading a healthy lifestyle while at home. So for example if  you are eating pizza, add vegetables. If you're drinking a cola, eat a salad and protein with it.
This way you can go out socialize and explore the local food, without feeling like you're missing out. A good way to practice this for example is to pick one small thing every day to indulge in, such as a croissant, a gelato or maybe a creamy hot chocolate.
Drinking
Just like eating, drinking can be applied to the 80:20 rule. As long as you drink water or clean, cold pressed juices 80% of the time, 20% of the time you can indulge in fizzy drinks or sugary cocktails. The 80% will outbalance the 20%, meaning the healthy side of your body will outweigh the unhealthy.
Exercising
While on holiday, the last thing most people want to do is go the hotel gym first thing in the morning! Exercising doesn't have to be going to the gym, if the city you are visiting has parks you can go for a run or a power walk, if you are next to a beach then you can go for a swim or try some water sports. Remember moving can be fun! On holiday we walk more as we are exploring the city around us. By choosing to walk instead of catching a taxi, or by having a swim in the pool or sea everyday, we will be able to keep our fitness level up. Be conscious about incorporating movement into your travels without making it a harsh routine, and you will be able to enjoy your holiday without feeling like you have sacrificed your fitness in the process.
Sleep
Our sleeping patterns are really disturbed when we travel, due to jetlag and changing time zones. Although there are many things you will want to do in the evenings while you are on holiday sticking to the 80:20 rule again here will keep you energized for the duration of your trip. So 80% of the nights try and sleep before midnight, and 20% of the time you can explore and stay out later.
Be prepared
If you are committed to staying healthy while you are travelling, why not research some cool, healthy places to visit in your destination, such as cafes that sell cold pressed juices or delicious smoothies. This can help you stick to your health regime. You can also bring healthy snacks with you whenever you go out, so you opt for your snack when you feel hungry instead of buying chocolate or sweets on impulse.
Overall, don't beat yourself up if you slip from your usual healthy routine while you are away – you are on holiday and it's allowed! Just try and stick to the 80:20 rule and you will be able to relax and do everything you want without the negative health impact.
Asma Hilal Lootah,
Owner & Founder of The Hundred Wellness Center.
Winner of Mohammed Bin Rashid Award 2010
Emirates Woman of The Year 2012
---
5 steps I took to lower my stress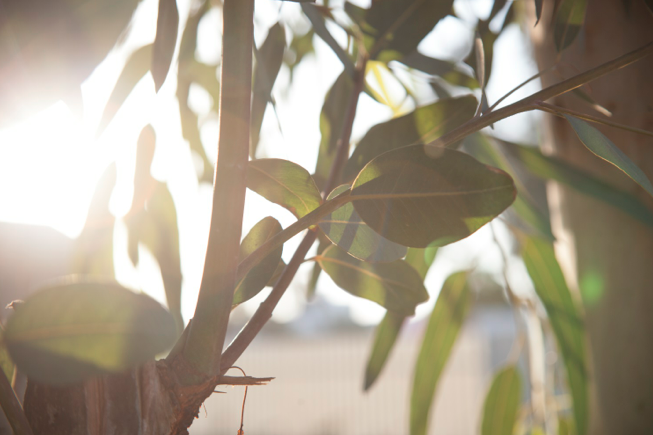 Opening The Hundred Wellness Center was a very rewarding yet challenging journey. I felt my stress levels really increased and knew I needed to do something to bring them down. I needed to find some tools to help deal with the situation and improve my health.
The first step I took was to consult Dr. Sean Penny, our in-house Homeopathic Practitioner at the center. I have known Sean for many years and really believe that homeopathic remedies and consultations can help you with whatever you are dealing with. He advised me on a number of factors that could help reduce my stress:
---
a healthy take on a traditional Emirati dessert
These days everyone is talking about fitness, health, and overall wellness. People are now gaining an awareness of what they put in their bodies. But that doesn't mean we can't enjoy some of our traditional and favorite comfort foods, that with a few adjustments can even be categorized as healthy! Proving that it is not about being on a "diet", but it is about adopting a healthy and sustainable lifestyle, today we are sharing our take on the traditional Emirati Dessert "Falooda".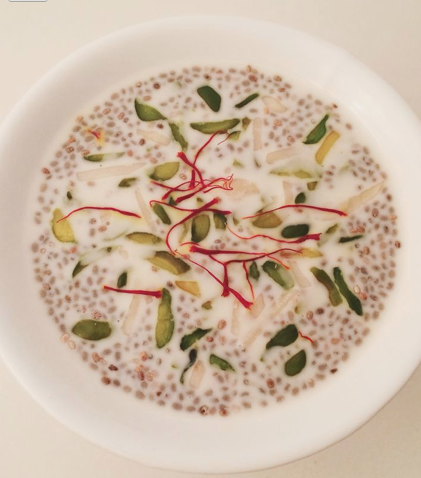 Healthy Falooda Recipe
Saffron and Coconut Milk Falooda
Ingredients:
1/2 Cup homemade almond milk
1/2 Cup coconut milk
2 tablespoons Chia seeds (adjust according to desired texture and density)
1 teaspoon rose water
Pinch of Saffron
Sprinkle of Pistachio
*Honey can be added as sweetener if needed.
Mix all the ingredients together and let sit for a few minutes, then stir again as some of the chia seeds will settle at the bottom of the bowl. garnish with the pistachios and honey, and serve. Enjoy!
Healthy Regards,
The Hundred Wellness Center Team
---
meet the team at the hundred pilates studio
ASMA HILAL LOOTAH – FOUNDER & OWNER OF THE HUNDRED PILATES STUDIO, DUBAI
Asma Hilal Lootah is an Emarati lady from the city of Dubai. In the year 2000, Asma graduated from the George Washington University with a bachelor degree in Business Administration and a minor degree in graphic design. Prior to opening her own business, Asma worked in Emirates Telecommunication corporation for five years. Asma is an active sports enthusiast. She has tried various types of sports ranging from wall climbing to scuba diving, all of which she enjoyed. In the summer of 2009 she climbed Mount Fuji, Japan's highest mountain. In 2002, Asma tried, what was back then, a strange-sounding system of exercises called "Pilates" and she fell in love with the technique. Five years into her career with Etisalat, the idea of starting her own Pilates studio sparked. In January 2010, Asma won the Sheikh Mohammed Bin Rashid Award for Young Business Leaders in the health category. Asma does not believe in the impossible and anything can be achieved by determination.
---