Monthly Archives:

August 2017
set your goals – no more excuses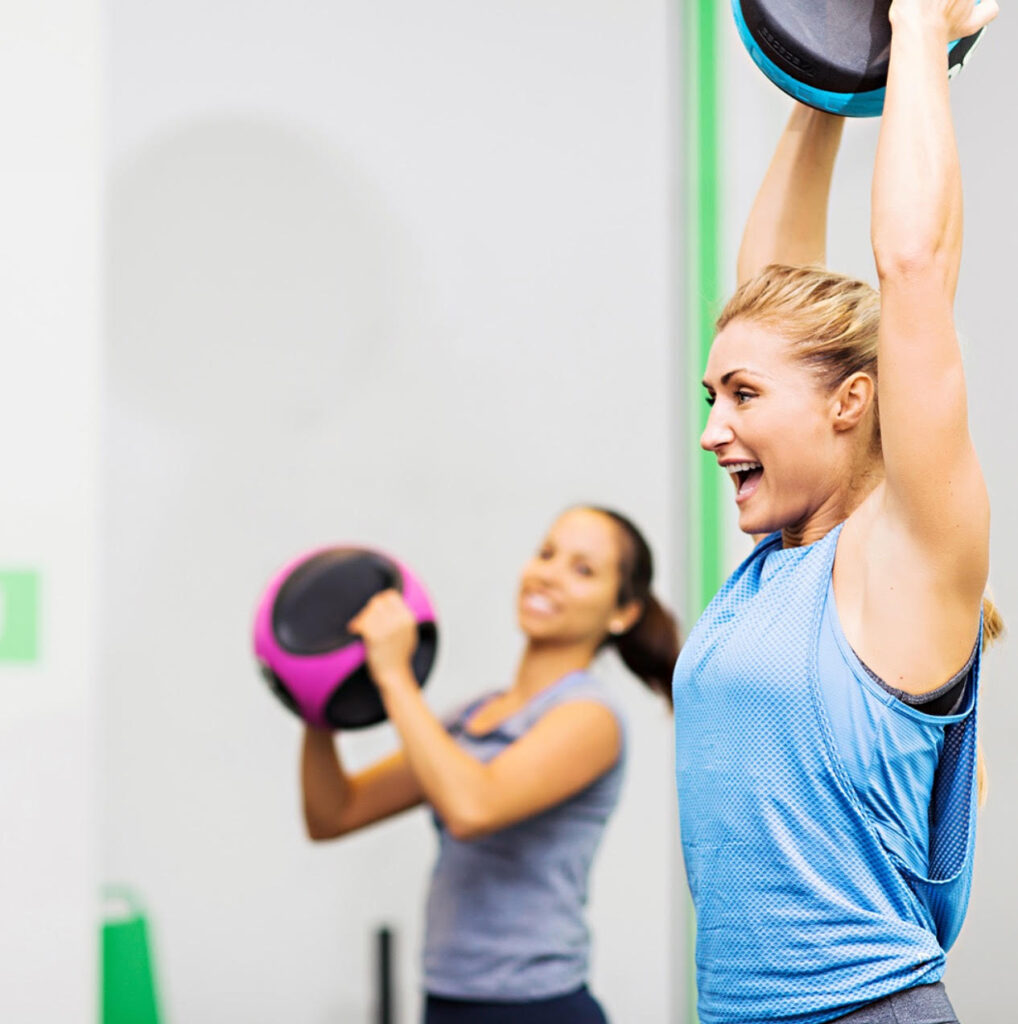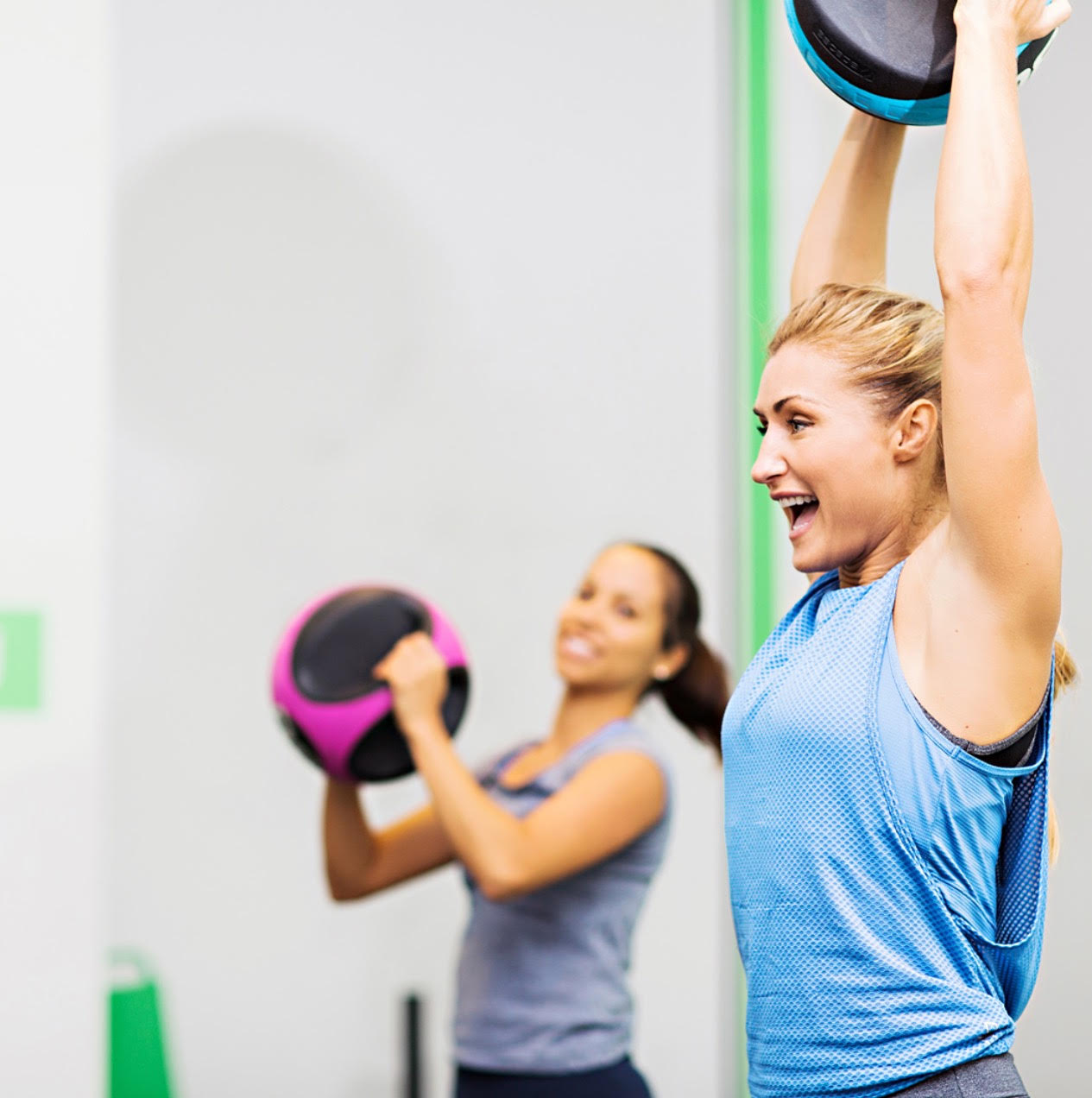 'What's stopping me?' – this is a question we have all asked ourselves at least once.. If you have been following us on Instagram you know that our founder Asma is running again this year for her second time at the Royal Parks Half Marathon in London. Her focus, determination and perseverance in training for this race has led us to think more about you can set goals and see them through. 
Why is it that sometimes you can't stick to your goals, whether it is eating well, working out, eating better or running in a marathon? The truth is that you are probably making excuses to let yourself off the hook.  Do any of these statements sound familiar? 'I just don't have the time', 'I have a bad back', 'I'm too old', 'I'm too tired', 'I'm not in good shape'… All these excuses are used to safeguard our pride and egos – they are defence mechanisms created to help free us from responsibility and ownership of the goals we have tried to set. Because when you tell yourself that you are 'too tired, injured, too old (or whatever else you tell yourself)' then you don't have to go to the gym, work too hard, eat well or get up early.   
Well we wanted to help you out with your goals and targets, so to get you on the right track we drafted some guidelines that will help get you started and keep the ball rolling:
Be accountable— If you are the only person who knows your goal, it is easier to give up. Sharing your goal with other people creates a supportive dynamic, and then it becomes a matter of pride. You will find yourself working harder on your goal when you know someone will be checking up on your progress.   
Practice Discipline— Discipline is what drives our actions when we lack the motivation. When we don't have the internal push to keep us going forward we must rely on discipline to drive us. Take a look at the successful people you admire and look up to. Self-discipline is the common quality that makes them leaders. Discipline can be challenging and takes mental strength but it is very doable! 
Write your goals down and visualise them— Research has shown that people who set goals, and write them down, are more likely to reach their goals, and experience greater feelings of accomplishment. Mental visualisation is a commonly used tool for athletes, but everybody should incorporate it into their daily routine.  If you SEE yourself succeeding, your chances of achieving your goals are so much better.
Positive self talk— Switch "I can't do this" for "I will do this". Create awareness for the negative words you may be using regularly, and each time you use one, take a moment to think of a more positive word to replace it. You can change your own patterns to help stay motivated and on track through positive self-talk, you just have to be willing to try. 
Our final piece of advice: please don't spend your life wishing you accomplished more. Instead of drifting through a life filled with 'wouldn't it be nice if..' or 'one day I will..', try the tips above to set some goals for yourself and then work to reach them.
---
life in the slow lane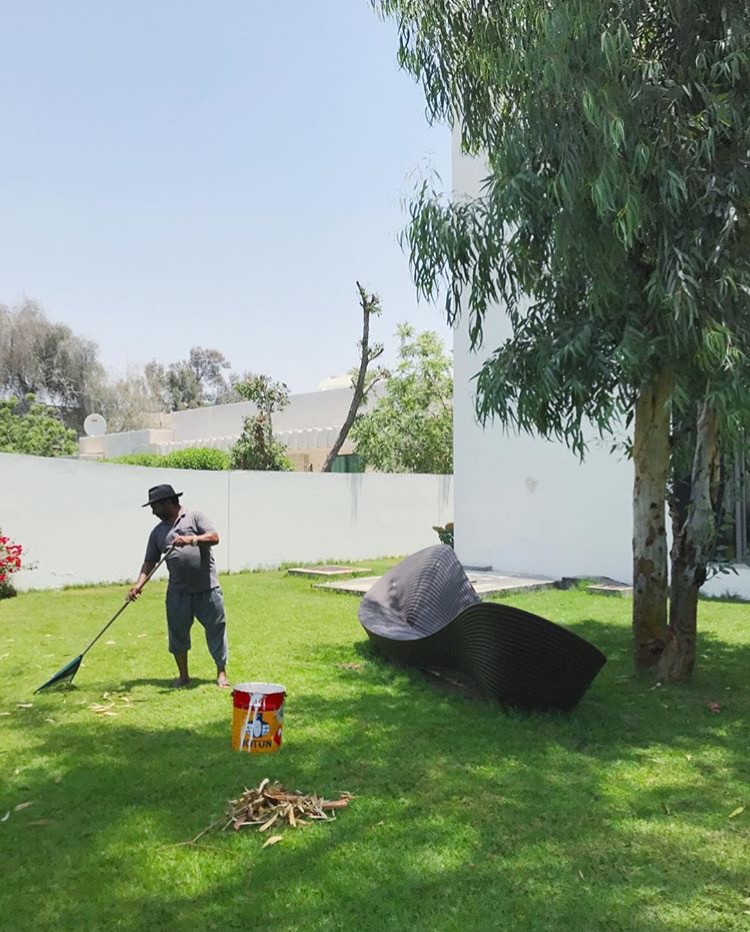 How fast is your life moving? Do you ever wish you could slow everything down gaining a few more hours in the day to tackle that ever growing to-do-list? What if you slowed down and concentrated only on the things that are truly valuable and important to YOU? 
A slower paced life means more balance, and that helps you gain more awareness about how you actually spend your time. But 'slow' will not happen naturally, there needs to be a conscious decision. In fact, our lives tend to accumulate more things that need our attention, mainly because we rarely remove older commitments even when we add new ones. It's almost like a computer that just keeps saving files, until it gets so slow it and needs a total reformat (or a trip to the recycle bin).
So the best thing to do, is aim for fewer and better commitments. Put the important ones on the calendar- these are the ones that you really want to prioritize, and don't let any 'urgent' things take their place. Always take the time to evaluate everything you are trying to do, and even make a list of your commitments if you need to— ask yourself which items and tasks actually bring value to your life?
Slowing down can be hard, and yes we do know that it is hard to say no sometimes. But the reality is that more often than not, when we are over-committed, we are unable to do justice to all of our engagements. So what do we recommend? Do a little bit of planning and time management for a slower paced life. Because in the end, time is what is really important, and we need to make sure we are not rushing through life and letting all the special moments pass by unnoticed. Slowing down is a mindset, so today start the shift and focus on learning how to fully embrace a slower paced life.
---
it's time to let go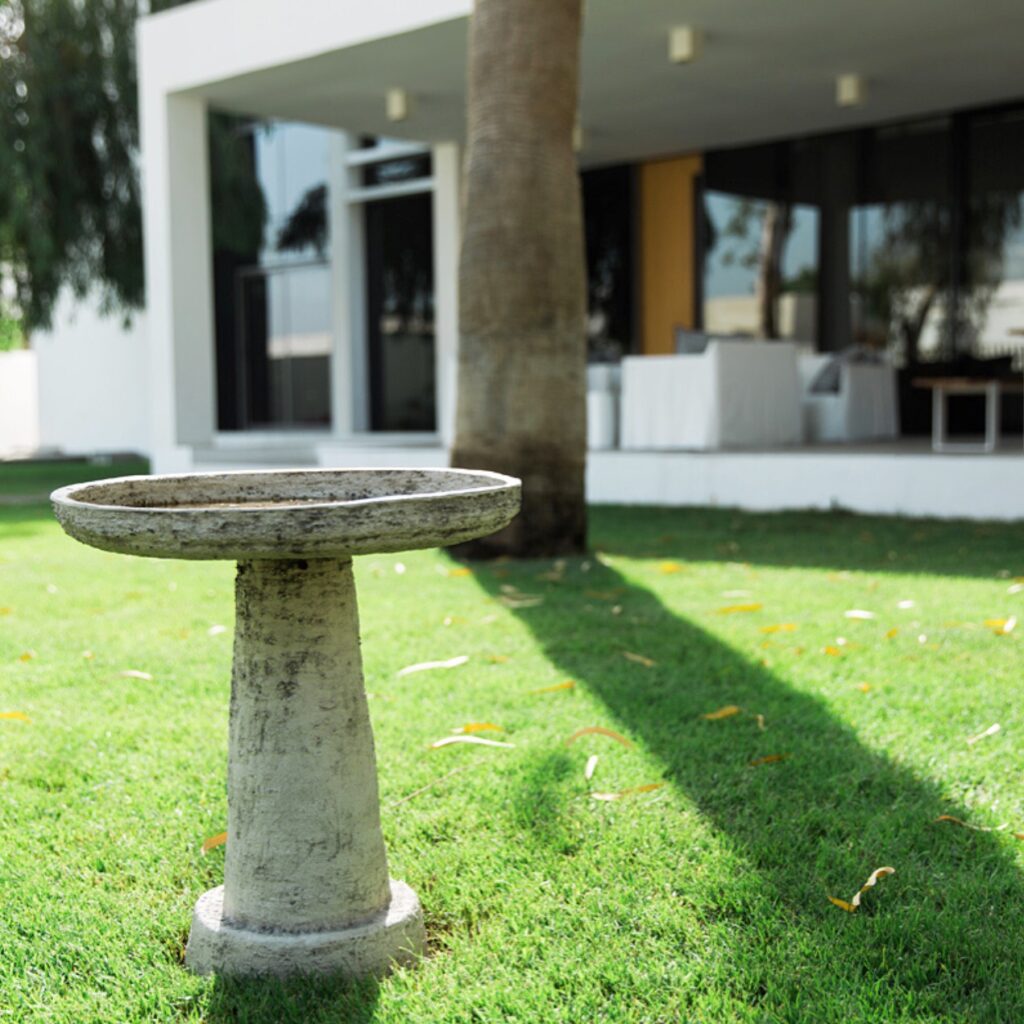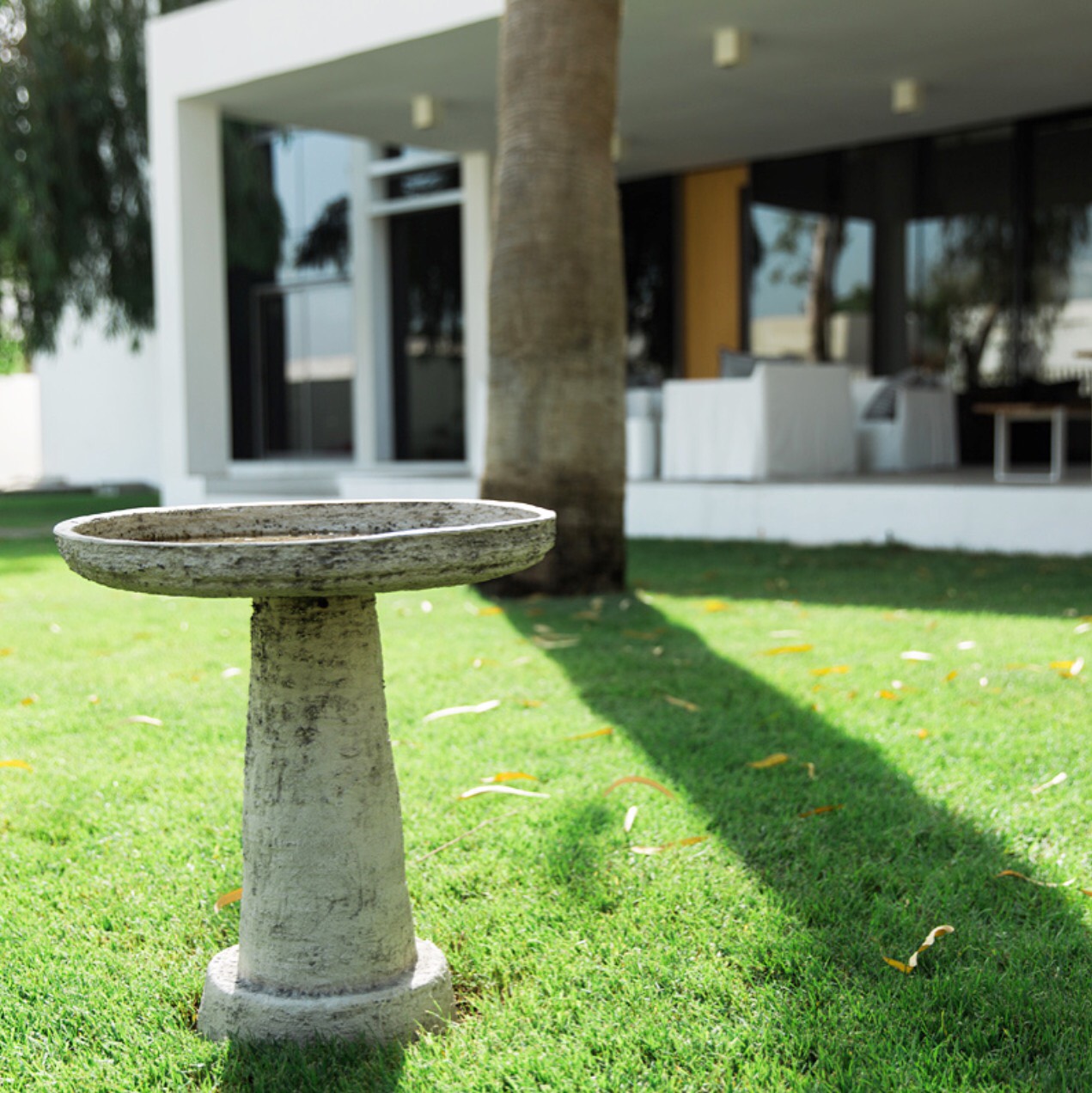 Letting go. We all know that it is human nature to become attached to things, memories and people, all of which puts us in our very cozy 'comfort zones'. And it can be very difficult to let go of these attachments, even when we know that some are not good for us. But there is something important to be learned from the art of 'letting go', it is an opportunity to release unhealthy attachments to memories, events, ideas, and possessions. So, what if we asked you: What is weighing you down right now? How would your life be different if you let it go?
Is it the need to be perfect? – You are perfectly beautiful, and beautifully imperfect, and this is what allows you to be you. Perfection is an illusion—it doesn't exist. Please stop stressing yourselves by trying to be perfect. Embrace your mistakes along the way, as much needed opportunities for growth, like blessings in disguise that make you wiser. If you fail at anything, it doesn't mean you are failure, because you are not what you do. Sometimes we win, sometimes we learn. We never lose.
Is it the need to be busy all the time?  – We have mentioned this before.. Being in a rush isn't a sign of virtue. Learn to listen to your body, and release any guilt for sometimes simply doing nothing. Sometimes you just need to recharge the batteries of your body and soul, and you don't owe anyone any explanation for doing that. Hold space for yourself.
Is it making assumptions about what other people feel, want, or think? – There is no way to know what others are feeling or thinking. Many of us make up imaginary scenarios, and let our minds create elaborate stories. Each time you find yourself thrown off by what a person has said or done, take a moment for a reality check. Examine your thoughts and ask yourself: 'Is that really true?'  For example, you might assume someone doesn't like you, when really she's just having a bad day. Or maybe she's just shy. Not everyone is the same. The moment you realize that you can't know what a person thinks, your mind gets clear and you will then be able to meet them with an open heart.
When we let something go that's been weighing us down, we feel the relief deep in our soul.  No time is better than the present to make a conscious decision to release these negative thoughts so that you can enjoy your life in the moment as it unfolds. And if you can let go of some of the things that hold you back and weigh you down, you might just find that you can float out in this big world stronger, braver and so much happier!
"Some people believe holding on and hanging in there are signs of great strength. However, there are times when it takes much more strength to know when to let go and then do it."
―Ann Landers
---
are you taking care of you?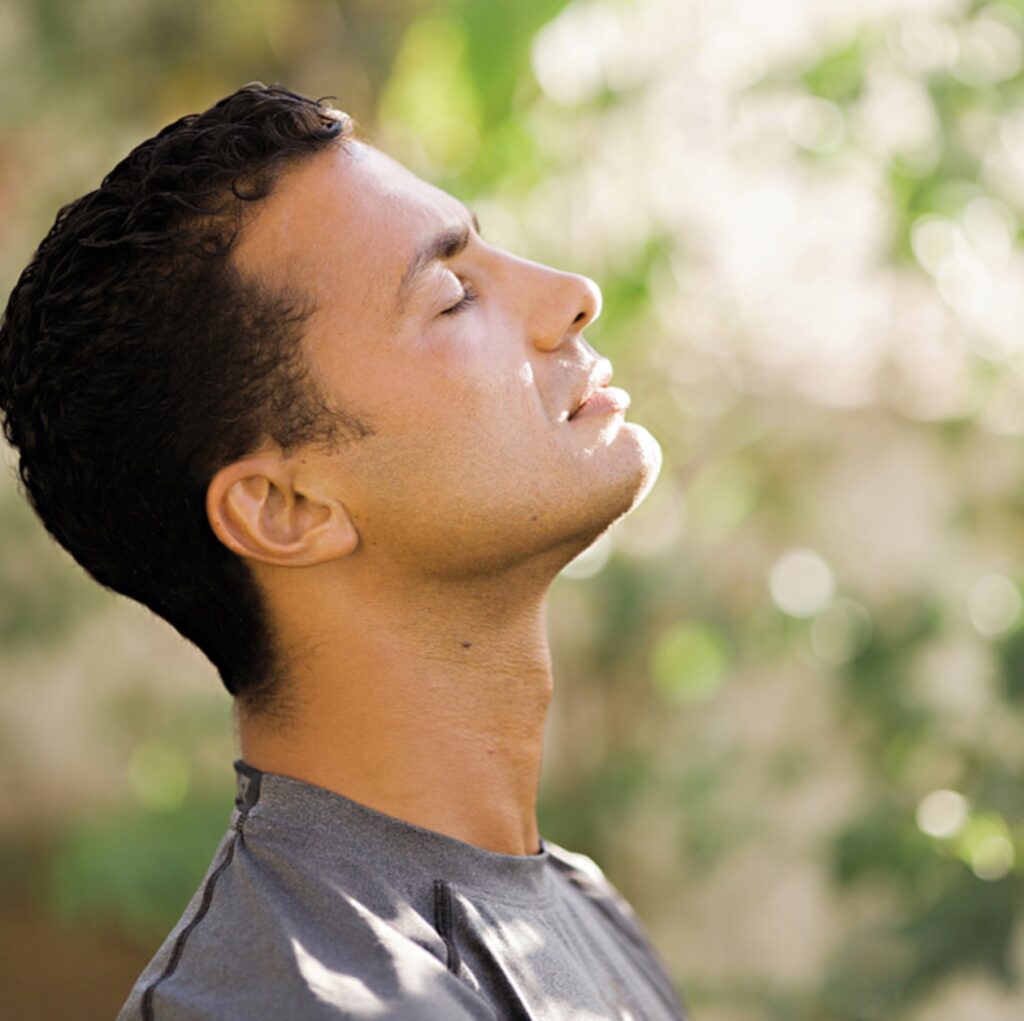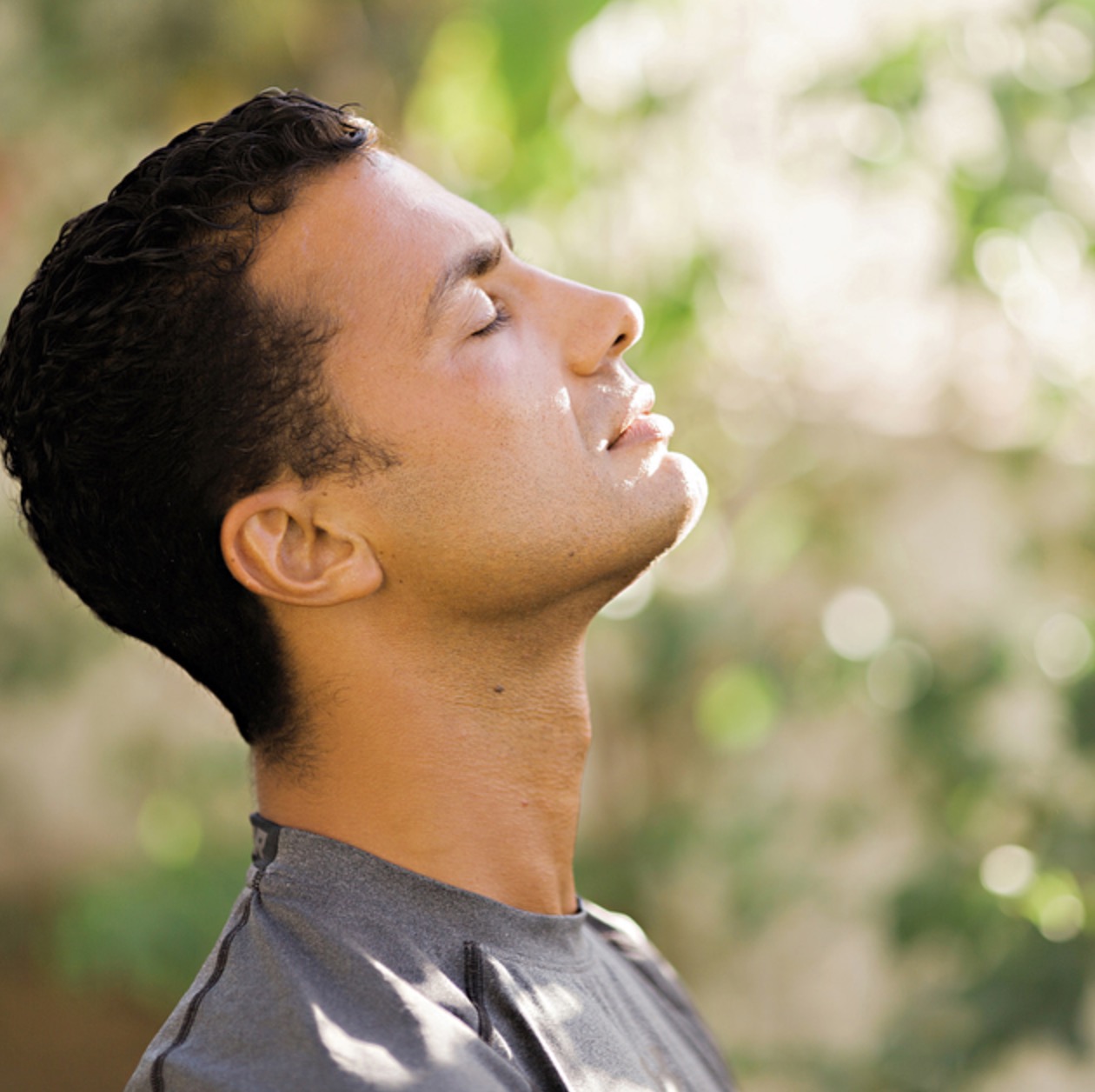 "The time to relax is when you don't have time for it."
Sydney J. Harris
Summer is here, and for many of us it is a time filled with slower paced days, so in theory it is the perfect time to start focusing on taking extra good care of yourself— unwinding, decompressing and recharging.
The question is, how can you do this, not only in the summer, but all year round? Keep reading because that's exactly what this blog post is all about!
Do nothing— It is easy to get trapped in the mindset that you have to do something all the time otherwise you are falling behind and not being productive. This way of thinking obviously adds lots of pressure and stress. So this summer start to try and doing nothing at all from time to time. Just go for a walk, then sit on a bench to take in the wonderful landscape. Or lie down in the grass and just watch the clouds go by. Savour those special moments, and feel all the stresses and tensions flow out of your body and mind.
Disconnect..from technology— We highly recommend trying this one out, especially if you tend to spend a lot of time online or talking on the phone. Start by staying away from your emails and phone for maybe 6 or 12 hours, then go ahead and check them again. You may be surprised to see that you haven't missed much by not being available all the time, and that your stress levels have dropped quite a bit and it feels easier to fully focus on the things that are important to you.
Take your self-appreciation inventory — Half of 2017 has now gone by, and perhaps there may have been moments of disappointment. Perhaps you were disappointed in what you did, or didn't get to do. Take a break from that mindset and ask yourself: What can you appreciate about what you have done and accomplished over these last 6 months? It doesn't always have to be big things. And don't forget to also appreciate the effort you put in even if things didn't go exactly as planned.
Just say no- to the stress of the "Summer should's"— Days filled with things you "just have to do before the summer is over" are draining, and they will leave you more tired than you were before your time off even started. Avoid these things by asking yourself: Will this matter in 5 years? Or even 5 weeks? Zooming out like this makes it easier to find a more mindful perspective on things, and helps you to see the real value of doing something.
Spend more time doing what you love – No matter what that might be. Think about how you can fit more what you love doing, into not only your summer, but the rest of your 2017. Take a couple of minutes and sit down with a pen and a piece of paper, and write about what you spend your time on during a normal week. Then find 1 or even 2 things that you think you could probably spend less time on so that you have a bit more time and energy over each week for more of what you love doing.
These are some tips to get you on the path of making more time and taking care of yourself. Tell us what do you have planned this summer to help make yourself a priority all year round?
---
intentionally designed | happy living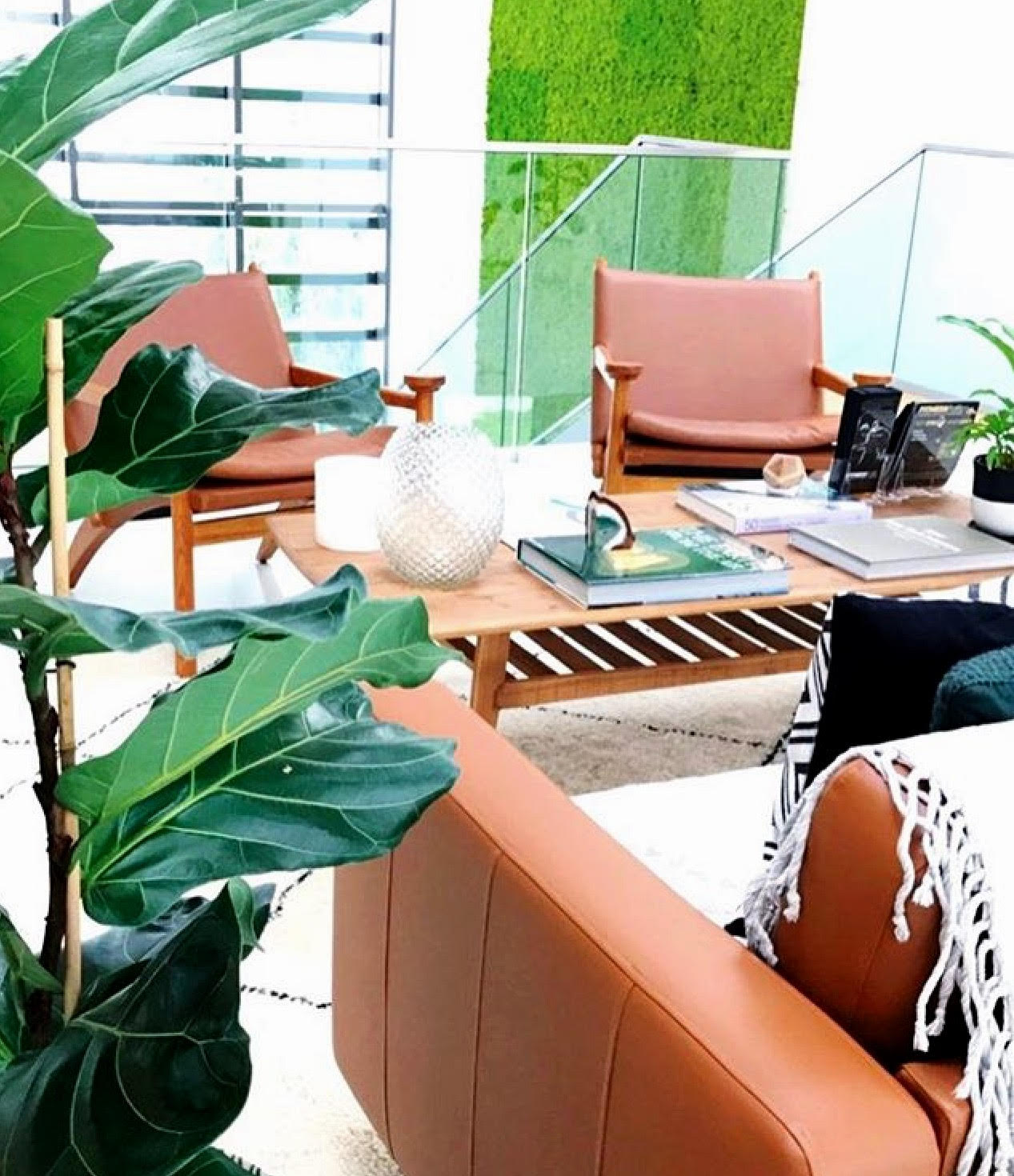 "Interior design far surpasses just creating a visually appealing space, it's purpose is to create a harmonic atmosphere that permeates emotional, and physical wellness."
At The Hundred we believe that an aesthetically pleasing environment is as much a part of wellness as active living and healthy nutrition are. And something that is usually overlooked in the grand scheme of things, is that the spaces that we live and work in are key to our well-being and productivity. Which means that when our external environment is out of alignment with who we truly are, it has a negative effect on our ability to function at our fullest potential. But when our living (or working) space is clear and reflective of our authentic self, our energy is then freed up to flourish with more comfort and creativity. At the Hundred we are constantly re-aligning the space with our mission to accommodate growth of the business – most recently we have redesigned a few of our spaces with help from our talented friends at The Native Bohemians. We do believe that ANY time is a good time to put your life in order to be more productive, happy, and healthy, but the timing is even more perfect now with the quieter Summer days to do some organizing and decorating!
Now whether you are looking to create a home that is more conducive to relaxation and ease, or you are interested in re-vamping your home office so that it sparks your imagination and keeps you motivated, these three tips can help you organize your spaces to make them just right for you.
Declutter – When a space is cluttered and overflowing with unwanted and un-needed items, we sacrifice our ability to bring in the things that could actually serve us today. Choose to release what no longer serves you by either donating it if it is in good condition, or trashing it if it is no longer usable. Everything else must get organized, filed and placed in the most convenient location for easy access when needed.
Make your space a reflection of you – Designing a space that appeals to all of your senses and preferences is key. Its time to start decorating with intention. So bring in the elements that speak to you, and get you genuinely excited about being in that space. We like to play around with elements like color,  plants (we love our Greens!), and artwork (at The Hundred we love beautiful design, and to further give a personal touch we have also used some of Asma Lootah's street photography) to bring together the full picture of our vision. After the first step above, you are now free of unnecessary items, so you can give your attention to the things that truly speak to you. Note* The goal here is not to necessarily spend money on lots of new items, but instead its about using what you already have in your home or office that represents you as an individual, but rearranging it in a way that feels more aligned with your personality.
Enjoy the process. – This is designing and decorating, it's supposed to be fun! There is no need to rush or seek perfection. In fact, as far as we are concerned, a space is never 'done'. Experiment, make mistakes, go back into your inspiration files when you need new ideas, but also commit to enjoying and using your home/office as it is right now.
Continue to give your living space the attention it deserves, and remind yourself of the important role that your environment plays in inspiring and moving you forward. And as we mentioned over on our Instagram…Wherever the space is that you find yourself in, we hope that it is of such a nature that it grounds your heart and energizes your soul. And if you are still searching for a place like that, our doors are always open!
---
At the Stroke of Midnight: New Goals!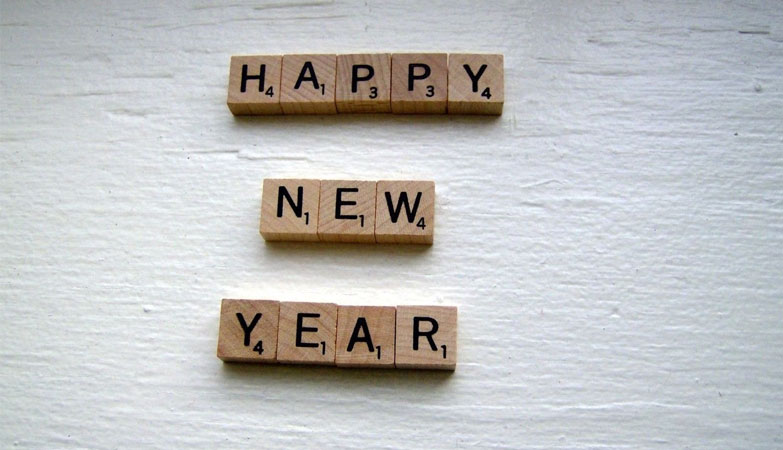 As the New Year approaches each year, many of us start thinking of our "resolutions". It can be very exciting to begin new plans like joining a gym to get fit, reading more books or even losing some weight. But, as most of us know from past experience, the novelty usually wears off leaving us bored and discouraged. We're suddenly confronted with the day-to-day challenges of sustaining our goals, and unexpected events throwing us off course. Disappointingly, one day of missing our goals then leads to missing the next day, until we feel defeated and our goals are abandoned.
This process can be frustrating but it's important to understand that change takes time, energy, effort, and a lot of patience. Patience allows you to commit to long-term results and outcomes, and helps you to not get discouraged by the short-term obstacles and setbacks. Long-term results will only come as a result of a change in behaviour, perspective, habits and, sometimes even, priorities. You therefore cannot just decide at the stroke of midnight on New Year's Eve to set your New Year's Resolutions in motion and expect that you realistically know what it takes to achieve them!
To help you along the way, here are some tips on how to achieve your goals:
1. HOLD YOURSELF ACCOUNTABLE
Tell others what you want your goals to be or write them down so you are always reminded of them.
2. KEEP IT REAL
The trick to sticking to your resolutions is to keep them real, simple and realistic. If they are too challenging or unachievable, you won't keep them up!
3. SMALL RESOLUTIONS, BIG RETURNS
Make a list of easy resolutions that you can keep without too much effort so you stay motivated.
4. START A VISION BOARD
This is one of the most effective visualization techniques available to you. It is a representation of where you are going with your dreams, goals and life. It is a chance for you to set your focus on what you want to achieve in the coming months and years.
So this year let it be different. Close the book of quick NYE resolutions and turn over a new leaf. Set no start dates and make no promises. Let the New Year bring a focus on the process, not only on the result. Good luck and let us know how you get on!
---