Monthly Archives:

July 2017
it's time to let go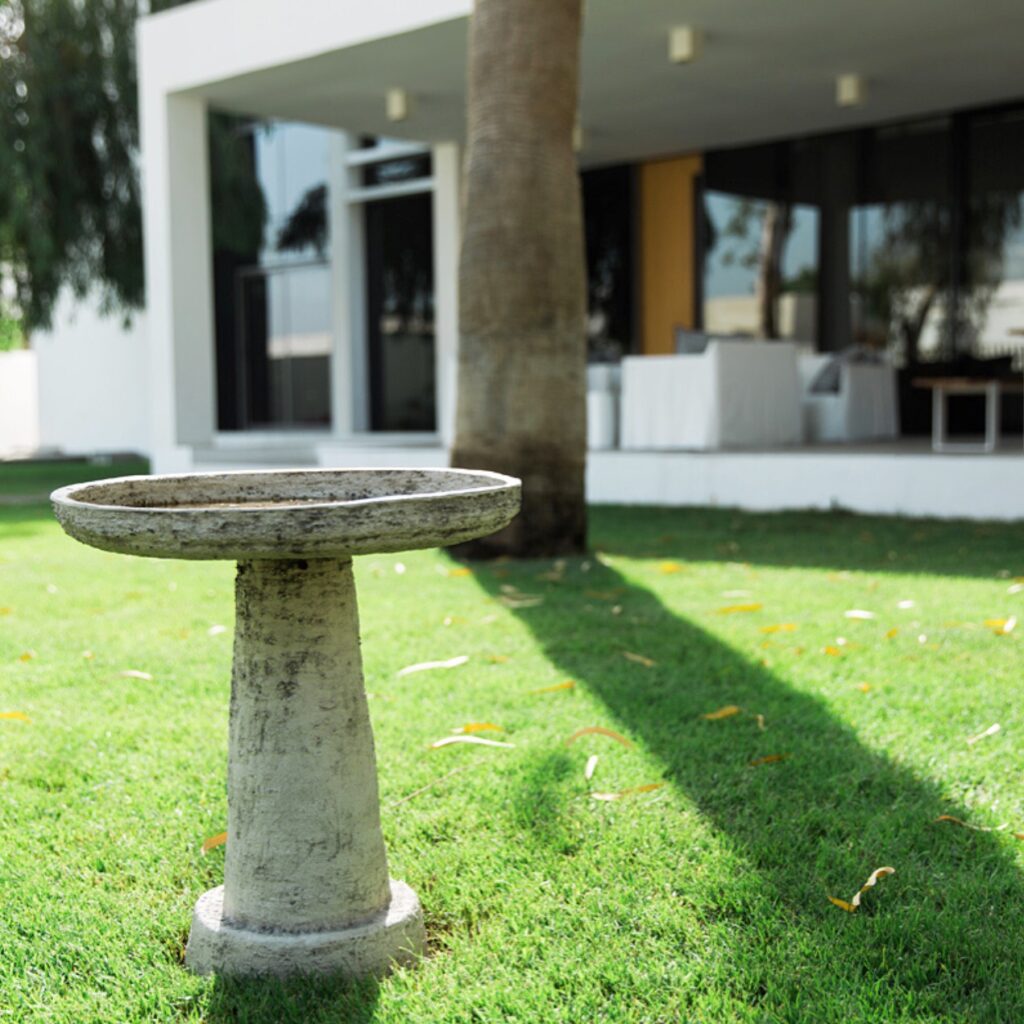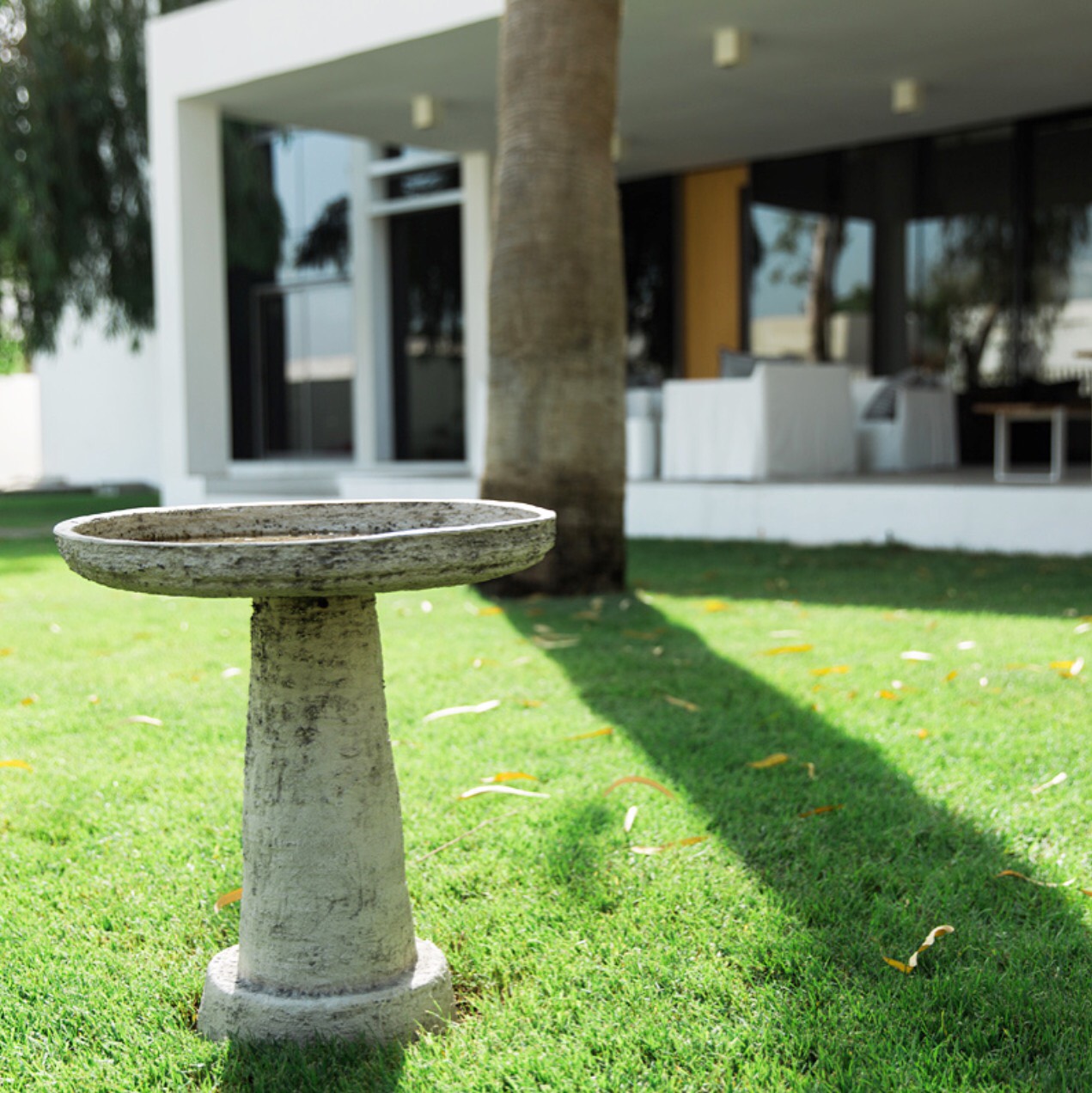 Letting go. We all know that it is human nature to become attached to things, memories and people, all of which puts us in our very cozy 'comfort zones'. And it can be very difficult to let go of these attachments, even when we know that some are not good for us. But there is something important to be learned from the art of 'letting go', it is an opportunity to release unhealthy attachments to memories, events, ideas, and possessions. So, what if we asked you: What is weighing you down right now? How would your life be different if you let it go?
Is it the need to be perfect? – You are perfectly beautiful, and beautifully imperfect, and this is what allows you to be you. Perfection is an illusion—it doesn't exist. Please stop stressing yourselves by trying to be perfect. Embrace your mistakes along the way, as much needed opportunities for growth, like blessings in disguise that make you wiser. If you fail at anything, it doesn't mean you are failure, because you are not what you do. Sometimes we win, sometimes we learn. We never lose.
Is it the need to be busy all the time?  – We have mentioned this before.. Being in a rush isn't a sign of virtue. Learn to listen to your body, and release any guilt for sometimes simply doing nothing. Sometimes you just need to recharge the batteries of your body and soul, and you don't owe anyone any explanation for doing that. Hold space for yourself.
Is it making assumptions about what other people feel, want, or think? – There is no way to know what others are feeling or thinking. Many of us make up imaginary scenarios, and let our minds create elaborate stories. Each time you find yourself thrown off by what a person has said or done, take a moment for a reality check. Examine your thoughts and ask yourself: 'Is that really true?'  For example, you might assume someone doesn't like you, when really she's just having a bad day. Or maybe she's just shy. Not everyone is the same. The moment you realize that you can't know what a person thinks, your mind gets clear and you will then be able to meet them with an open heart.
When we let something go that's been weighing us down, we feel the relief deep in our soul.  No time is better than the present to make a conscious decision to release these negative thoughts so that you can enjoy your life in the moment as it unfolds. And if you can let go of some of the things that hold you back and weigh you down, you might just find that you can float out in this big world stronger, braver and so much happier!
"Some people believe holding on and hanging in there are signs of great strength. However, there are times when it takes much more strength to know when to let go and then do it."
―Ann Landers
---
are you taking care of you?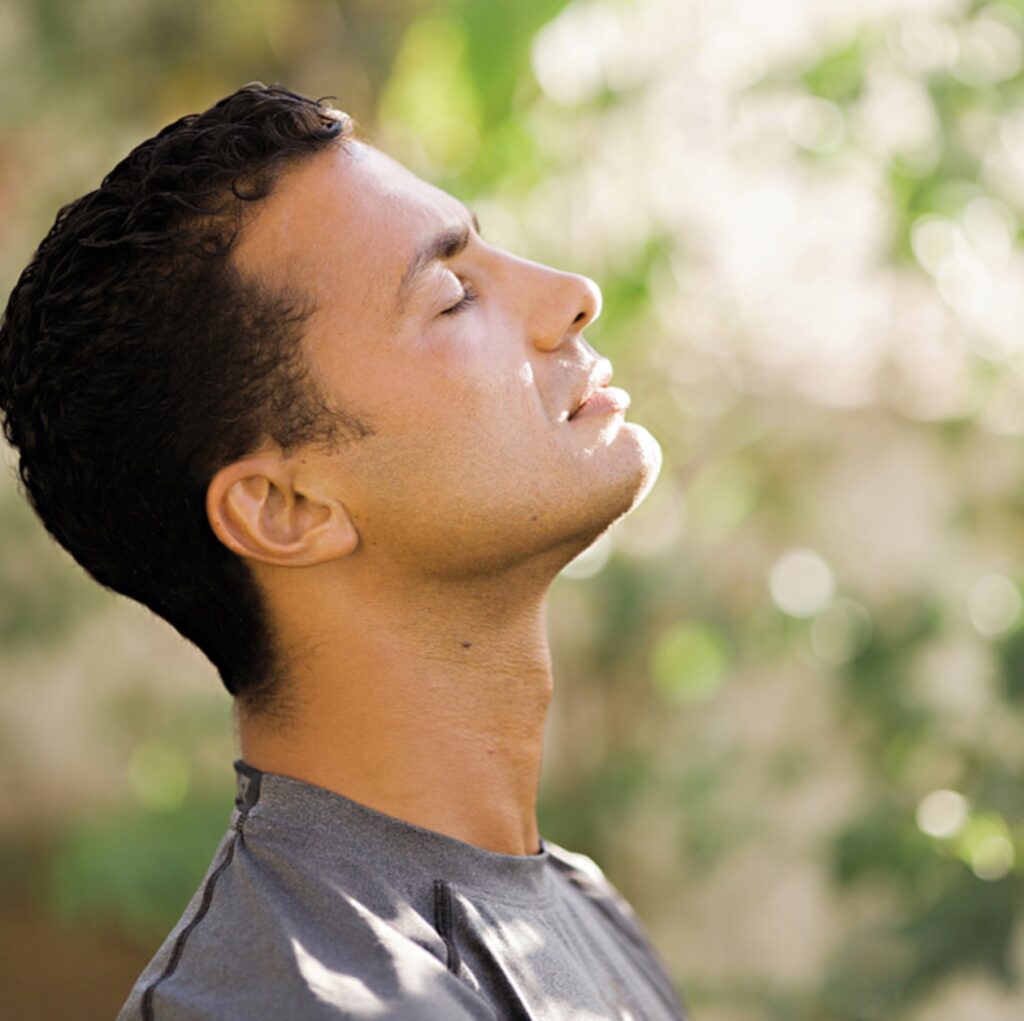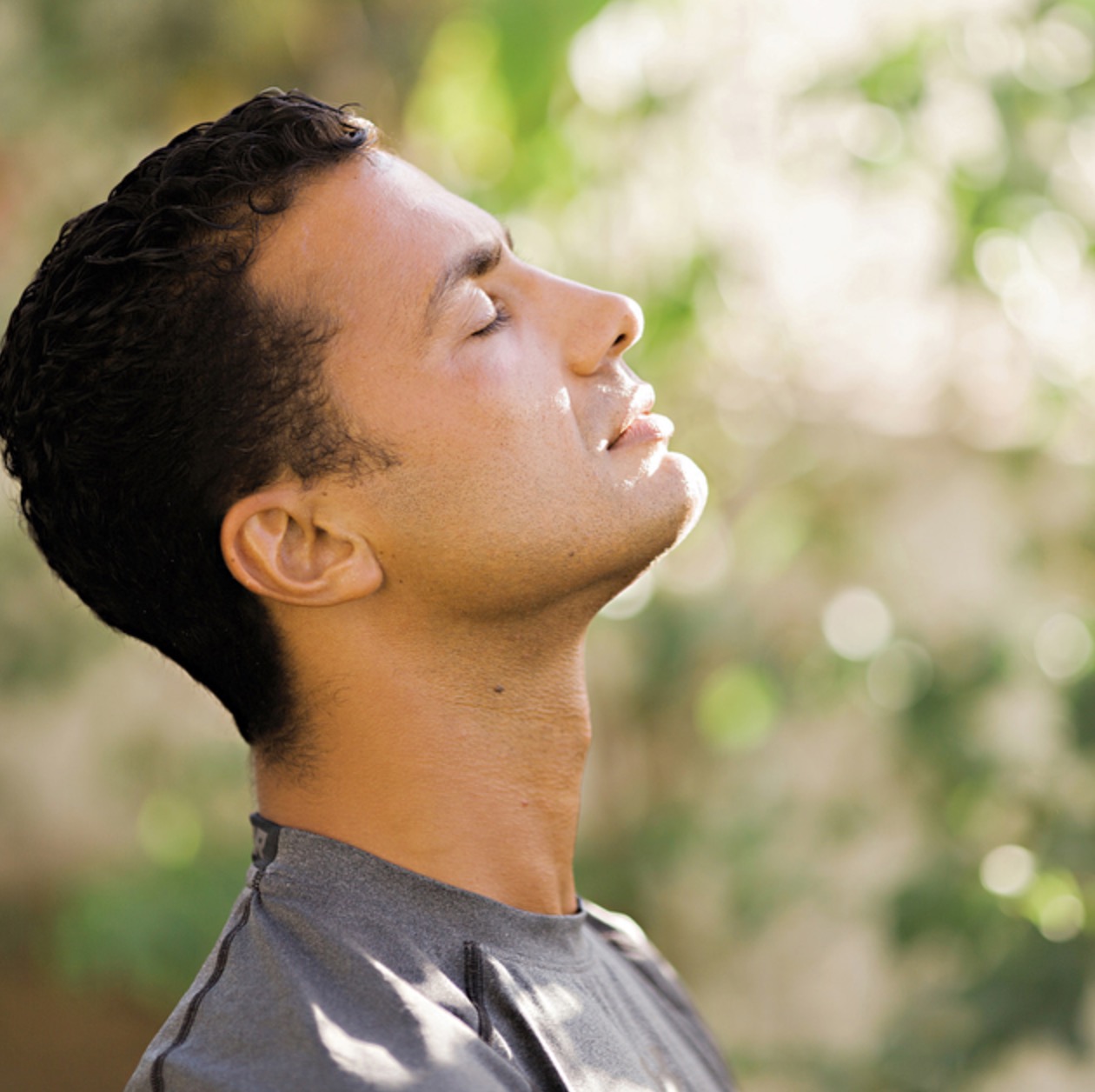 "The time to relax is when you don't have time for it."
Sydney J. Harris
Summer is here, and for many of us it is a time filled with slower paced days, so in theory it is the perfect time to start focusing on taking extra good care of yourself— unwinding, decompressing and recharging.
The question is, how can you do this, not only in the summer, but all year round? Keep reading because that's exactly what this blog post is all about!
Do nothing— It is easy to get trapped in the mindset that you have to do something all the time otherwise you are falling behind and not being productive. This way of thinking obviously adds lots of pressure and stress. So this summer start to try and doing nothing at all from time to time. Just go for a walk, then sit on a bench to take in the wonderful landscape. Or lie down in the grass and just watch the clouds go by. Savour those special moments, and feel all the stresses and tensions flow out of your body and mind.
Disconnect..from technology— We highly recommend trying this one out, especially if you tend to spend a lot of time online or talking on the phone. Start by staying away from your emails and phone for maybe 6 or 12 hours, then go ahead and check them again. You may be surprised to see that you haven't missed much by not being available all the time, and that your stress levels have dropped quite a bit and it feels easier to fully focus on the things that are important to you.
Take your self-appreciation inventory — Half of 2017 has now gone by, and perhaps there may have been moments of disappointment. Perhaps you were disappointed in what you did, or didn't get to do. Take a break from that mindset and ask yourself: What can you appreciate about what you have done and accomplished over these last 6 months? It doesn't always have to be big things. And don't forget to also appreciate the effort you put in even if things didn't go exactly as planned.
Just say no- to the stress of the "Summer should's"— Days filled with things you "just have to do before the summer is over" are draining, and they will leave you more tired than you were before your time off even started. Avoid these things by asking yourself: Will this matter in 5 years? Or even 5 weeks? Zooming out like this makes it easier to find a more mindful perspective on things, and helps you to see the real value of doing something.
Spend more time doing what you love – No matter what that might be. Think about how you can fit more what you love doing, into not only your summer, but the rest of your 2017. Take a couple of minutes and sit down with a pen and a piece of paper, and write about what you spend your time on during a normal week. Then find 1 or even 2 things that you think you could probably spend less time on so that you have a bit more time and energy over each week for more of what you love doing.
These are some tips to get you on the path of making more time and taking care of yourself. Tell us what do you have planned this summer to help make yourself a priority all year round?
---
intentionally designed | happy living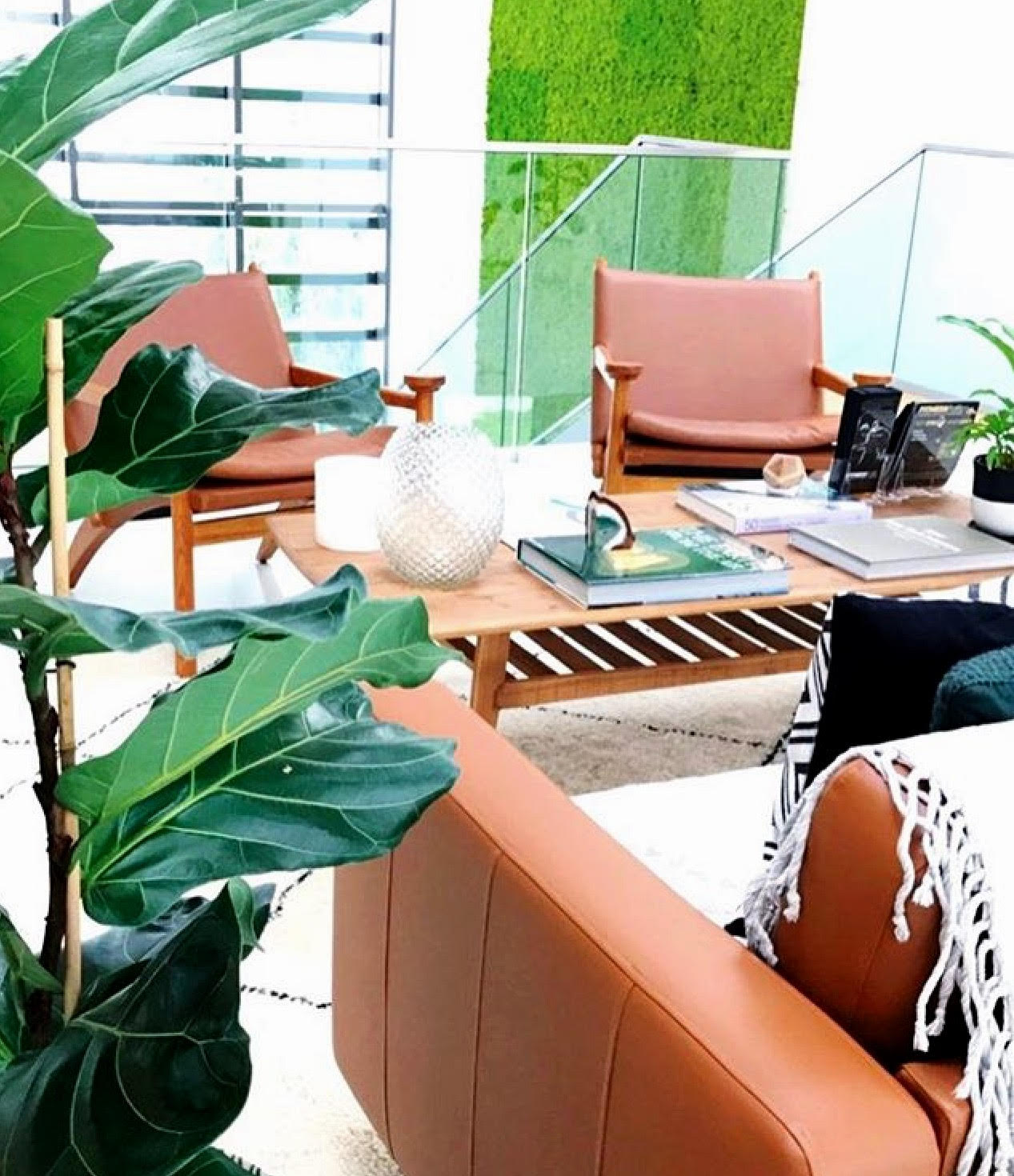 "Interior design far surpasses just creating a visually appealing space, it's purpose is to create a harmonic atmosphere that permeates emotional, and physical wellness."
At The Hundred we believe that an aesthetically pleasing environment is as much a part of wellness as active living and healthy nutrition are. And something that is usually overlooked in the grand scheme of things, is that the spaces that we live and work in are key to our well-being and productivity. Which means that when our external environment is out of alignment with who we truly are, it has a negative effect on our ability to function at our fullest potential. But when our living (or working) space is clear and reflective of our authentic self, our energy is then freed up to flourish with more comfort and creativity. At the Hundred we are constantly re-aligning the space with our mission to accommodate growth of the business – most recently we have redesigned a few of our spaces with help from our talented friends at The Native Bohemians. We do believe that ANY time is a good time to put your life in order to be more productive, happy, and healthy, but the timing is even more perfect now with the quieter Summer days to do some organizing and decorating!
Now whether you are looking to create a home that is more conducive to relaxation and ease, or you are interested in re-vamping your home office so that it sparks your imagination and keeps you motivated, these three tips can help you organize your spaces to make them just right for you.
Declutter – When a space is cluttered and overflowing with unwanted and un-needed items, we sacrifice our ability to bring in the things that could actually serve us today. Choose to release what no longer serves you by either donating it if it is in good condition, or trashing it if it is no longer usable. Everything else must get organized, filed and placed in the most convenient location for easy access when needed.
Make your space a reflection of you – Designing a space that appeals to all of your senses and preferences is key. Its time to start decorating with intention. So bring in the elements that speak to you, and get you genuinely excited about being in that space. We like to play around with elements like color,  plants (we love our Greens!), and artwork (at The Hundred we love beautiful design, and to further give a personal touch we have also used some of Asma Lootah's street photography) to bring together the full picture of our vision. After the first step above, you are now free of unnecessary items, so you can give your attention to the things that truly speak to you. Note* The goal here is not to necessarily spend money on lots of new items, but instead its about using what you already have in your home or office that represents you as an individual, but rearranging it in a way that feels more aligned with your personality.
Enjoy the process. – This is designing and decorating, it's supposed to be fun! There is no need to rush or seek perfection. In fact, as far as we are concerned, a space is never 'done'. Experiment, make mistakes, go back into your inspiration files when you need new ideas, but also commit to enjoying and using your home/office as it is right now.
Continue to give your living space the attention it deserves, and remind yourself of the important role that your environment plays in inspiring and moving you forward. And as we mentioned over on our Instagram…Wherever the space is that you find yourself in, we hope that it is of such a nature that it grounds your heart and energizes your soul. And if you are still searching for a place like that, our doors are always open!
---
come sit with us | guided meditation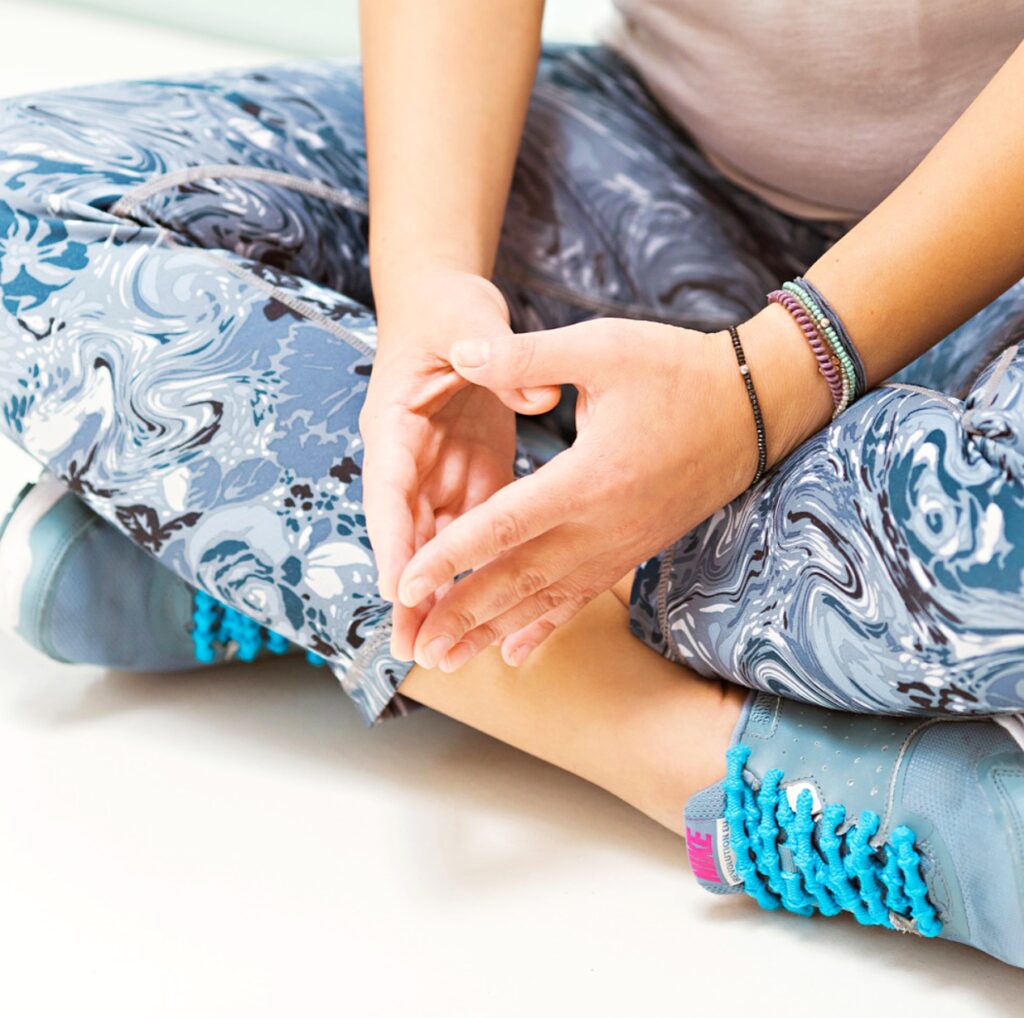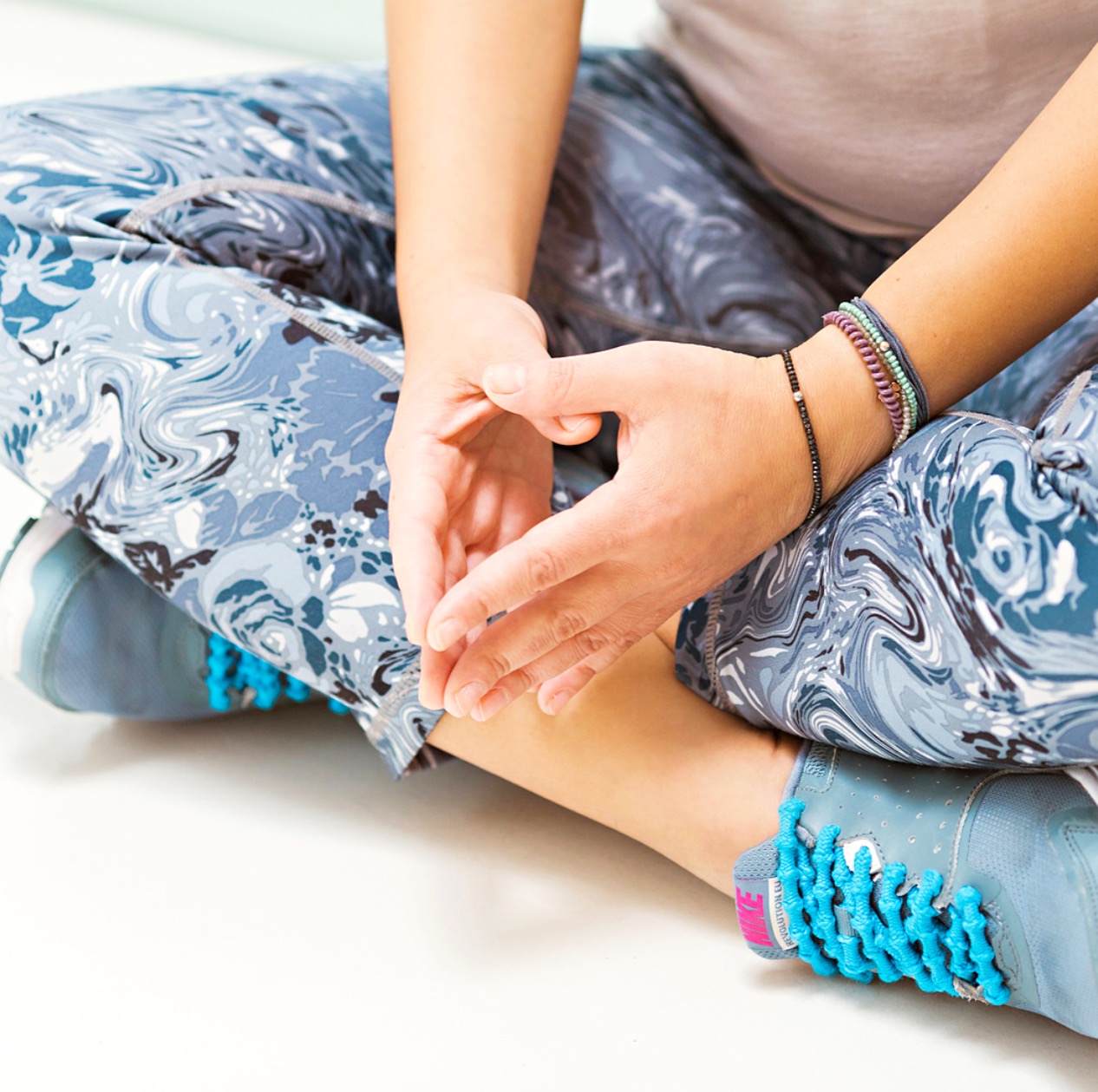 Ramadan is coming to an end, and what better way to end this soul-full month than to send out positive vibes of love, kindness and re-connection to our families and community? Get Eid ready with this free guided meditation session, and build on the mindfulness that you have achieved over Ramadan. Led by Dr Mariam Ketait, this session will help you reconnect with your essence, and restore your personal sense of well-being, leaving you renewed from the inside and out, ready for Eid and the summer ahead. So if you are rushing around with last minute holiday preparations, leave your hurries at the door, and come sit with us and find the quiet.
We invite you to join us, no matter what your previous meditation experience is— a first-timer curious about meditation, or a seasoned meditator looking to help us send more love and kindness out to the community — we have saved you a spot and you are welcome to come and sit with us.
There is a certain magic when you take some time to slow down, re-center and give yourself the time to breathe and reconnect with yourself and those around you. So if magic is what you are looking for, book your spot and join us!
When: Thursday the 22th of June 2017 at 10pm sharp.
Where: At The Hundred Wellness Centre.
Limited spots available, so email or call us on +9714 3447333 to book your space.
p.s. If you can't make it, but love the idea of healing through meditation then we have some
great new for you! Dr Mariam Ketait will be seeing clients at The Hundred starting in July so keep an eye open for all those details!
---
fitting wellness into your summer travel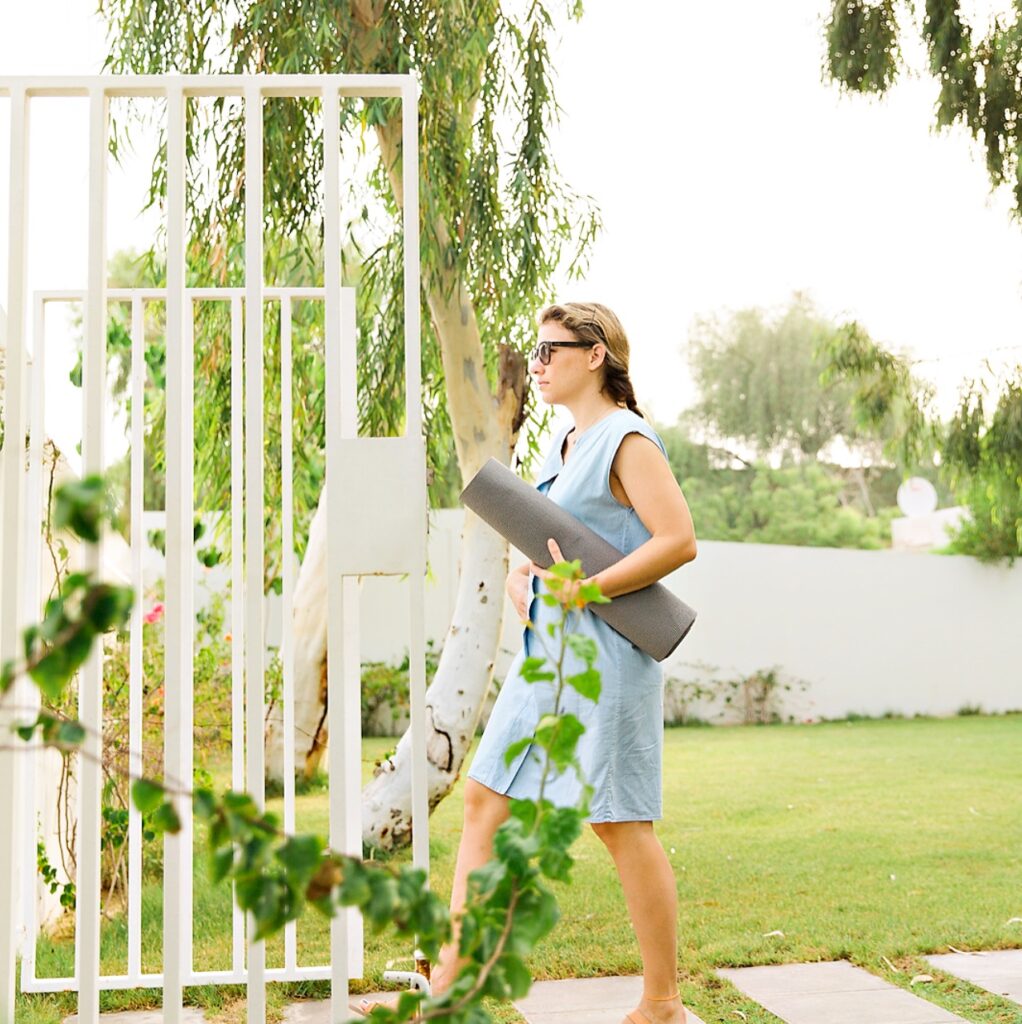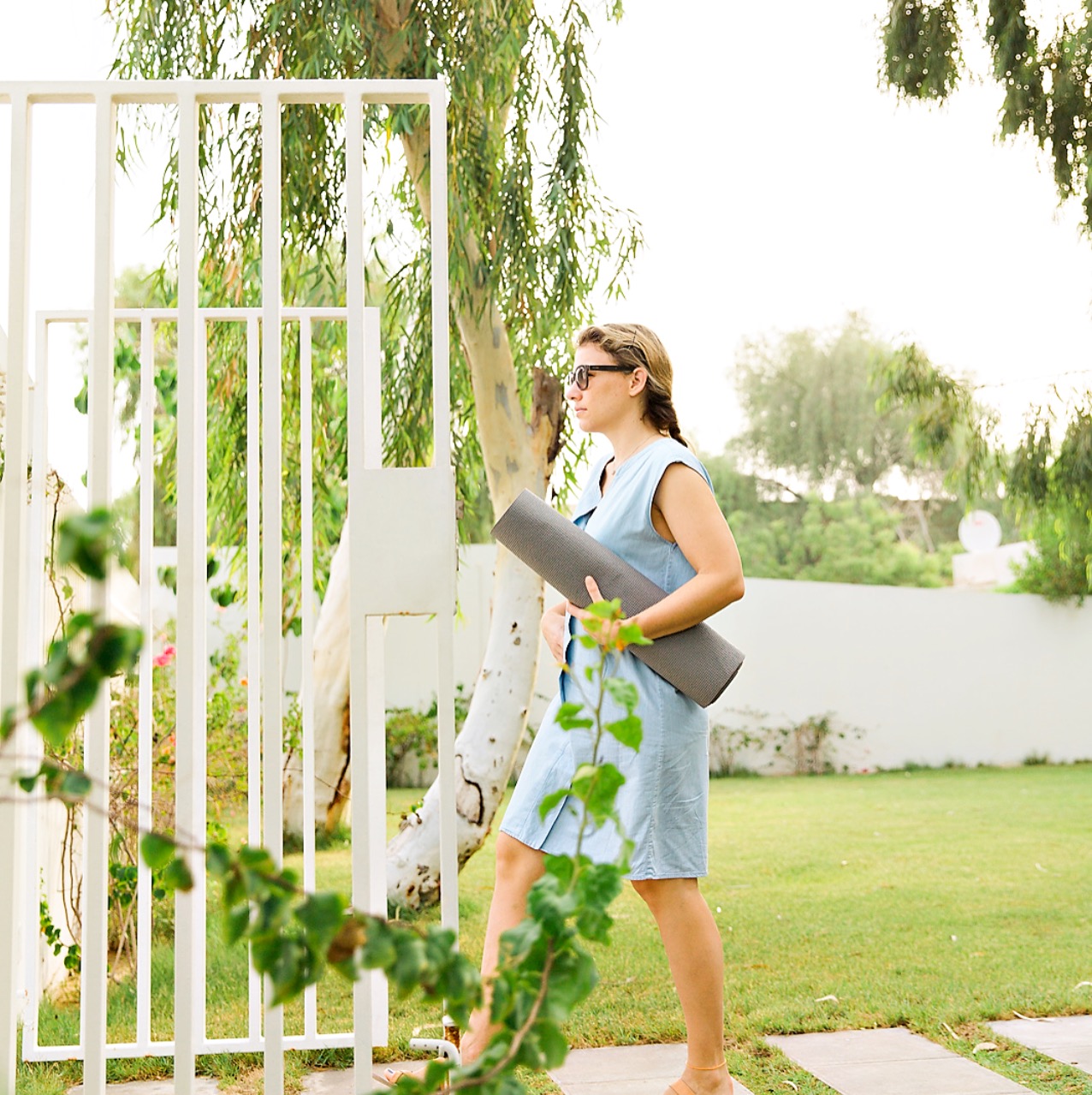 It's that time of year again—Summer. And most probably your plan is to fill your days with visits to the beach, traveling, lots of food and exploring…Leaving your wellness routine as the last thing on your mind. But let us ask you this, how many times have you said upon returning home from your summer vacation:  "Now I need to detox and get back on track." -And the truth is: Who hasn't? When traveling, trying new foods, and exploring new places, it's completely normal to treat yourself to a little more than you normally would. But we don't want you to stress about it, so we've put together a few easy steps that will make your summer travels and then your return home a whole lot easier and healthier.
Commit to one fresh and healthy meal daily (at least) – There isn't anything wrong with experiencing all the amazing cuisines and dishes a new city can offer, but having several heavy meals in a day can be hard on the body. So be gentle with yourself, and plan for at least one 'healthy' meal a day and make it count. Many places you visit will have amazing markets where you can pick up fresh local produce. If you're staying in an apartment, or even a hotel with a small kitchen, try to occasionally prepare your own fresh meals. Of course, cooking isn't an option on every trip, so for those times when you'll be eating in restaurants regularly, look for the farm-to-table restaurants, and eat in tune with the summer season.
Routine – Staying healthy while traveling isn't just about eating well and getting in the occasional workout. Little things like your skincare, vitamin regimen and mindfulness practices should all be maintained while traveling too. It's easy to consider travel time as time-off from taking care of yourself in the usual way, but practicing total health during your trip will make your vacation all the more enjoyable. If you take regular vitamins(and you should!), be sure to pack them in a travel container so that you can take them with you without taking up too much space in your suitcase. If you regularly schedule time to meditate or take time to yourself, make sure you do the same while traveling. Trust us, keeping these routines won't add any restrictions to your trip, on the contrary, they'll help you to feel your best while traveling.
Switch up your workout – We can all probably agree the one of the best parts about vacation is NOT setting an alarm, and instead following your body's internal clock. Vacations also mean no strict plans for the day, which means exercise can be completed at any time and any place. Just as you are exploring a new culture, why not explore new activities? While away form home why not rent a bike and ride along the water or through the city. Or jump in the pool for some laps. And if you are on vacation with family, find a group sport and play a round of tennis or beach volleyball. The point is to make time for fitness on your vacation without making it a chore. The options are endless, and it's a fun chance to get creative with your workout and explore the outdoors.
As you can see, with a good travel plan, it's not hard to maintain your wellness routine while you are away from home. All you need is some planning, organisation, and a positive attitude. Remember to have fun and enjoy the journey. Do the best you can to make every day a healthy and happy one!
---
revisited | 4 nourishing & delicious suhoor recipes
Hands down the question we hear the most in Ramadan is: What can I eat for Suhoor that will nourish, sustain and keep me feeling full through the following day of fasting. To answer this question we are having a throw-back to a blog post written by our very own Asma Lootah. Working closely with all things healthy, and having fasted Ramadan for most of her life, we couldn't think of a better person to weigh in on this matter. So grab a pen and paper, and read on for some great Suhoor meal ideas and recipes!
Originally posted two Ramadan's ago, here is what Asma had to say:
One of the challenges with Ramadan and fasting is what to eat at Suhoor while keeping it healthy, so I wanted to share these 4 simple recipe options that are delicious, but also keep me full and sustained while I am fasting. I have tried to include something for everyone whether sweet or savoury. Please note that I am not a nutritionist I am just an avid healthy food lover! However I did consult with our in house Clinical Homeopath Dr. Sean Penny for his input on my choices.
In choosing what food type to eat for Suhoor Dr. Sean says "Complex carbs provide the body with adequate fuel to sustain throughout the fasting hours. The goal is to consume complex carbs like sweet potato, quinoa, veggies etc. I also recommend some protein as well to reduce the sugar spike that occurs with the different carbs."
---
our people, our community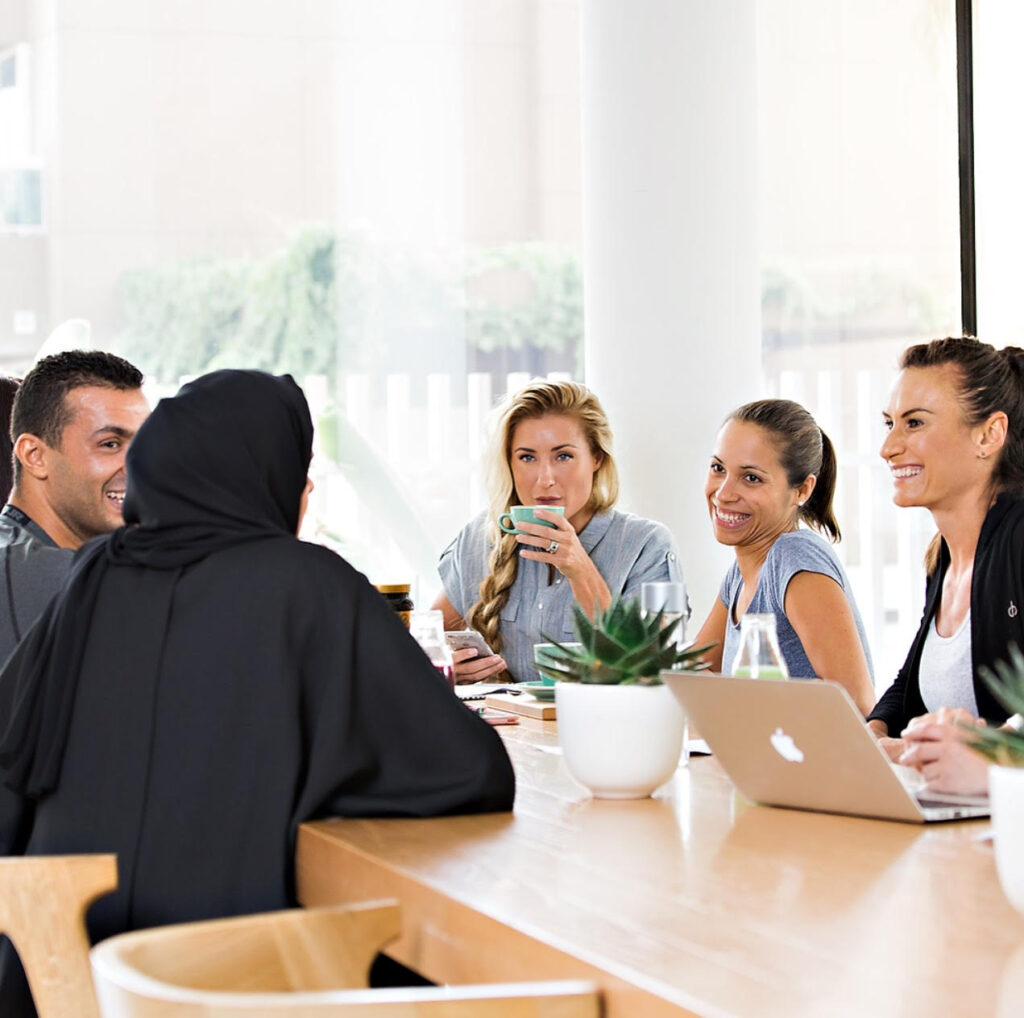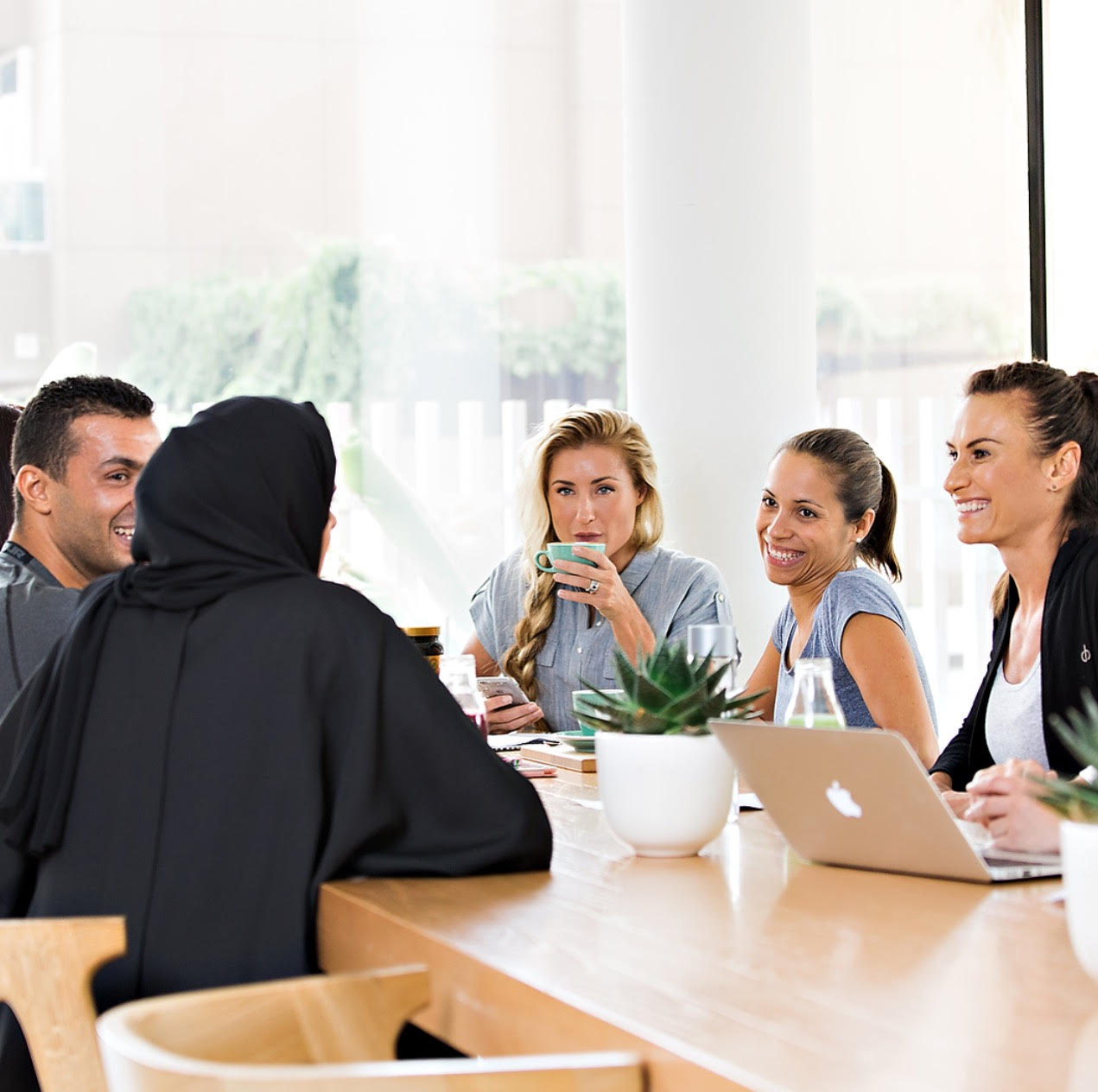 Call it a clan, call it a network, call it a tribe, call it a family: Whatever you call it, whoever you are, you need one." — Jane Howard
One of the most basic human needs is the need to belong, and to feel loved and accepted by others.  We all want to be a part of something bigger. We all want to experience a sense of community. To have a group of like-minded people that are on the same wavelength, and are on the same page supporting each other sharing ideas, interests and working in harmony — be it professional, or personal.
Your tribe members are those people who accept you just as you are, and who want the very best for you.  They make you feel understood, and they encourage you to go after your goals and pursue your dreams.  The members of your tribe also help you to get through difficult times, and provide you with a sense of community and support. Your tribe is made up of 'your people.'
At the Hundred we know these 'people' and we have been blessed to have our own family/tribe grow slowly but surely over the years. And while many often think of slow growth as defective, we strongly disagree, because the truth is that all good things grow slow—dreams, fruit, businesses and relationships.
Gardeners sometimes like to plant trees labeled 'fast growing' for highly sought-after quick results. But here's the thing —fast-growing trees don't have deep enough roots to last through storms and droughts. Good things need time to take root and grow. A slower more organic pace will help your roots stretch deep and wide. Trust us it's okay to grow slow. As a result of our organically paced growth, we have the most amazing tribe and community of  people who share common interests and values and show genuine appreciation and care for each other.
This Ramadan follow us on Instagram as we will share a little more about the heartbeat of The Hundred Wellness Center, our people, our tribe and family!
---
get 'unstuck' with Beryl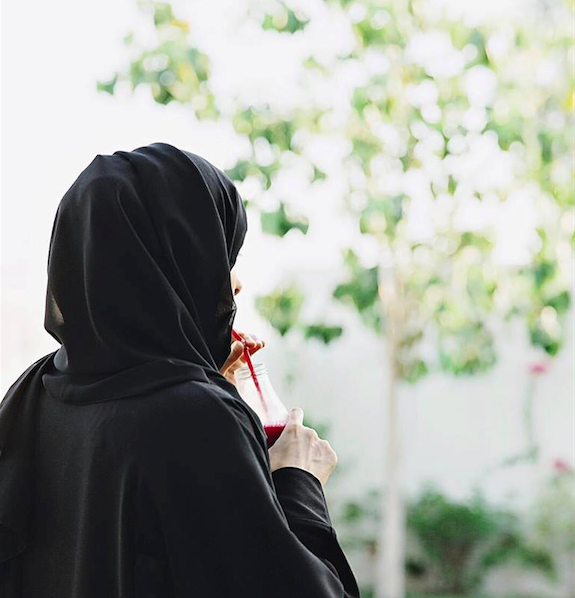 Beryl Comar —A name that for many is synonymous with safe haven, and there are very few people in the UAE (and beyond) of whom have not heard her name before. Beryl has been helping clients overcome their fears and to achieve their goals for years now, and has been active in the hypnotherapy field since the early 1990s, building a reputation by helping hundreds of people work through their various issues and struggles. She is widely known for being the first person to introduce hypnotherapy, NLP, and EFT coaching and training into the Middle East and North Africa regions. Since 1999, she has conducted USA certified coaching and training sessions focused on these three core models, and in 2006, she was awarded the Gold Master Trainer status from the National Federation of Neuro Linguistic Programming. And in typical Hundred Wellness style we have been quietly working behind the scenes to facilitate something amazing for our community this month.. Whilst in UAE for the upcoming month, Beryl will be seeing clients at The Hundred Wellness Centre to conduct private sessions using a combination of counselling, coaching, hypnosis, NLP and EFT sessions for a variety of issues including: fears, phobias, stress, anxiety, relationships, communication, quit smoking, hypno-fertility, pain management, anger management, insomnia, grief, sadness amongst other things.
So if you find yourself feeling conflicted or troubled by something and you can't seem to work through it on your own, Beryl is available to help you sort out things out a with a non-judgemental and compassionate approach. So what do you think? Ready for a session? Call us on +9714 344 7333 or email us to book your session today.
---
the sweet side of Ramadan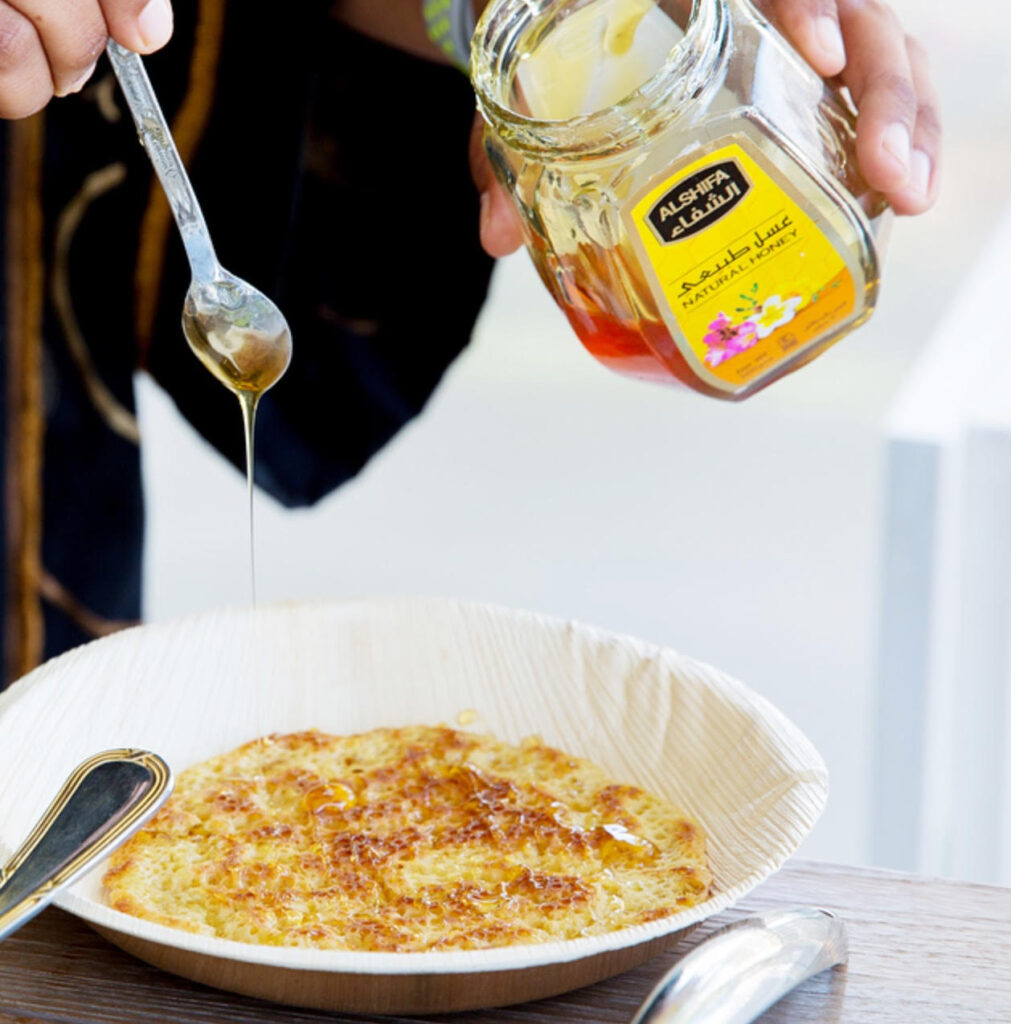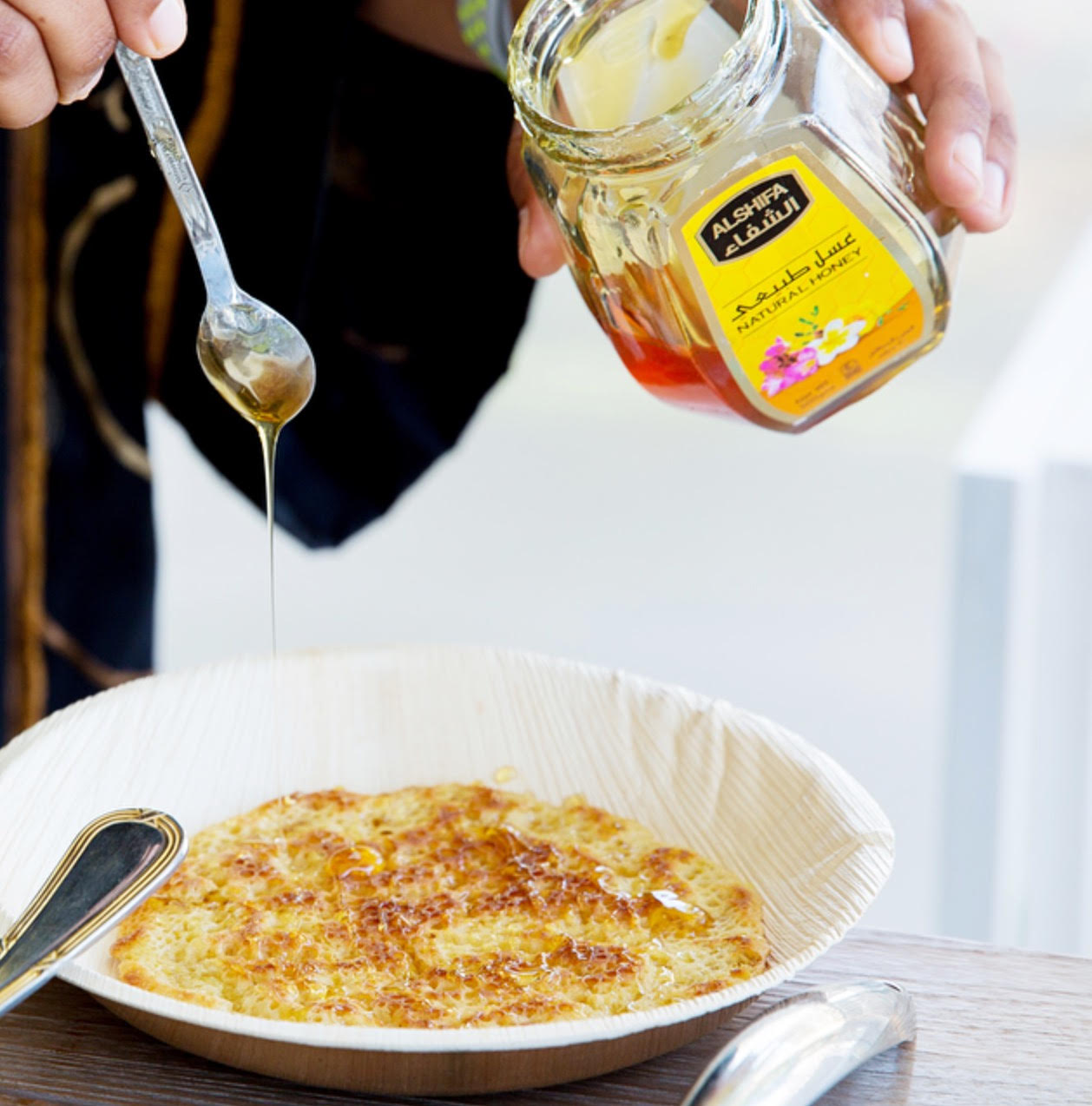 There is a time, a place (and an amount) that is actually ok for indulgences. This rule applies even more during the Holy month of Ramadan when the cravings for sweets are running wild! What we have found helps our clients is using the term "Conscious Indulgence" which helps them strike the perfect balance in finding a place for the occasional decadence, in their otherwise healthy diets.
This concept we find works well in Ramadan mainly because with fasting the cravings are intense, and we are trying to stick to a healthy eating plan but we also want to indulge. And the way that many of us manage that, is by eating sweets that are " fat-free" so that we can eat without guilt, or fear of derailing our healthy diets. But this is exactly what you DON'T want to do!  When it comes to your nutrition, trying to trick your mind by thinking "these gummy bears are ok because they are fat free" can derail you from your goals. So don't eat sweets for the wrong reasons. You may think the handful of jelly beans is a better diet choice than the small piece of Kunafa because after all, they're just sugar, but the Kunafa has fat, well here's the truth… ALL the extra calories you eat will get turned into fat — whether from sugar, fat or protein.
And let's be honest for a second.. Most likely when you are eating a dessert you aren't eating it for it's nutritional value, you are eating it for the taste and the pleasure of indulging. So choose the indulgence you actually want, not the one you think you should want, and then manage the portions. This way you can control the cravings better and stay on track.
This Ramadan, give yourself rules that work for you, and stick to them. Think back to past years and remember what has NOT worked for you when you've tried to lose or maintain weight while staying healthy during Ramadan, and write them down. Then, write down what you will do differently this time.
So maybe in the past you've allowed yourself as many sweets as you wanted after Iftar (You have been fasting all day after all so you deserve it right?) but somehow you ended up 2kg heavier by Eid. This year, maybe allow yourself 1 dessert every day, or every other day after iftar until Eid.. Whatever it may be, different people need different rules, so there's no right or wrong, you just need to listen to your body and be honest with yourself about your habits, strengths, and challenges.
Probably the most important thing that we do emphasize is for you to eat your Ramadan sweets in an mindful manner. Do not rush or blindly eat desserts after you break fast. Sit down, and enjoy your sweets so that it is mindful, conscious and satisfying, rather than when you're distracted (which can actually lead you to eat much more!).
We hope these tips help you to be more conscious with your indulgences this Ramadan! If you try these ideas let us know how they worked! And remember that if you need support or additional help with your diet and wellness, our team is always ready to help!
---
ready for Ramadan?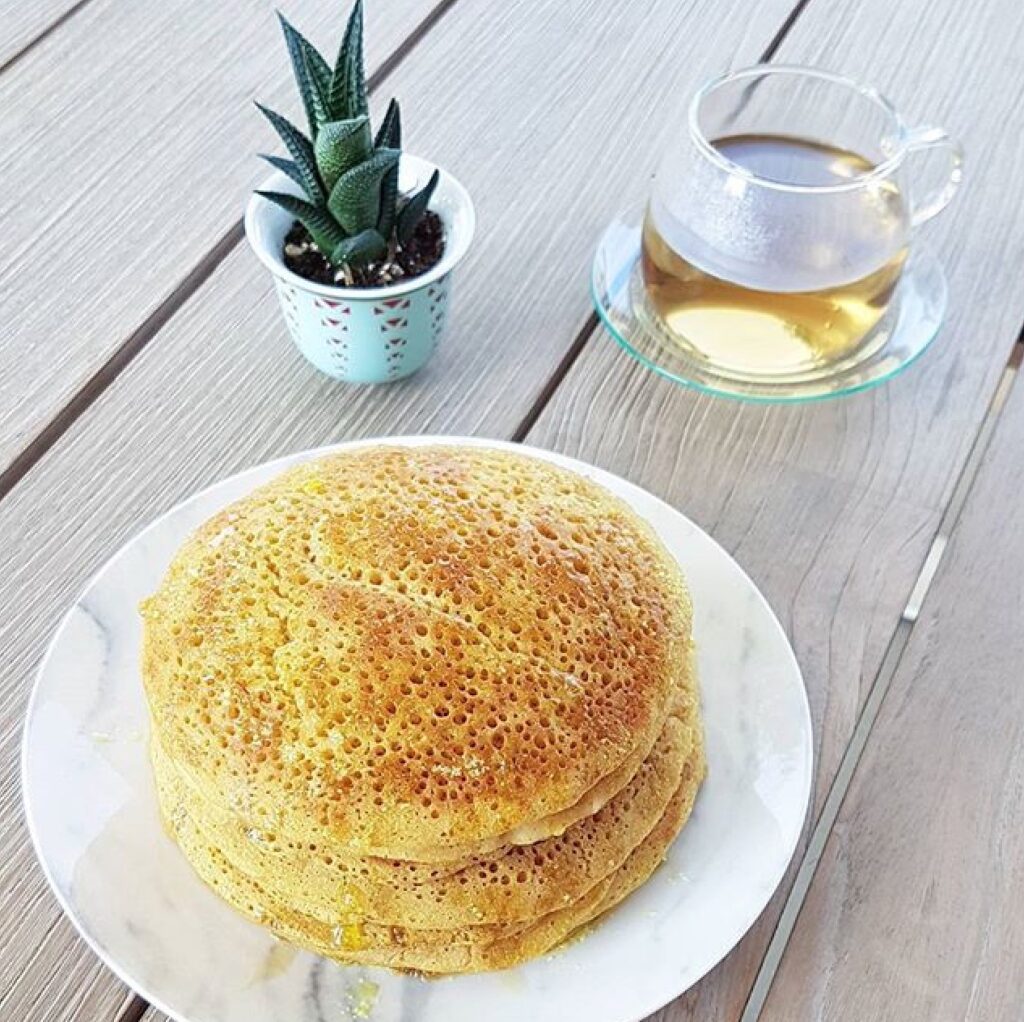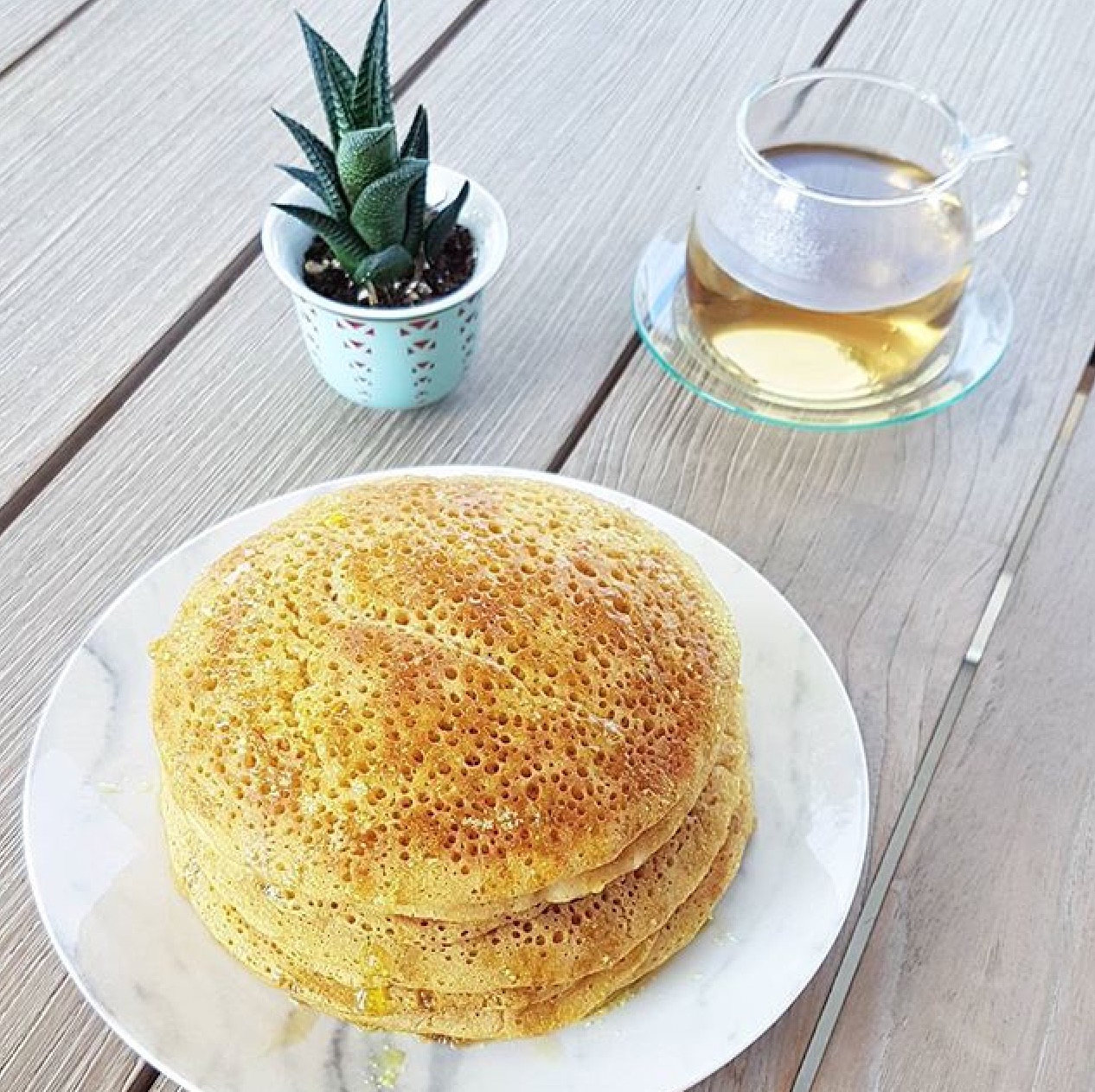 Ramadan is almost here and we want to help you approach your fast this year with mindfulness, discipline, and awareness. Perhaps it can even be an opportunity to focus on living a healthy and balanced lifestyle through a more mindful approach to eating, and to better prepare you for fasting, we have put together a few ways that can prepare your body for fasting. By planning and adjusting your routine before the fasting starts, it will be easier to kick any cravings, making the transition a whole lot easier.
Here are our tips:
Portion control — In these days before Ramadan, it's important to reduce your portion sizes. Some may think splurging on food before fasting begins to sort of 'stock up', but this is exactly what not to do. The aim here is to reduce your appetite and hunger for larger quantities of food, ultimately helping your body transition to fasting in a healthy way.
Start eating your breakfast earlier — By getting your body use to eating breakfast earlier than usual, the transition won't feel so strange for your metabolism. So start putting your alarm on a little earlier each morning, and even if you're not hungry, eat. You want to trigger your stomach into understanding your new routine and when to expect food.
Don't snack — If you are a hard-core lover of snacks (even those healthy ones!), then Ramadan can prove challenging. So just like with breakfast, you want to reset your stomach and mind now in the lead up to Ramadan, so try to stick to only three nutritious meals a day. This will help you lose the desire for these little goodies throughout the day, and your body will begin to not to expect them in your routine.
Step away from the coffee — Caffeine withdrawal, it's a thing. And if you are a: 'multiple cups of coffee' kind of person, that headache will feel much worse while you're fasting if you haven't prepared your body in advance. If cutting down on your favourite cuppa seems impossible, then start small and work your way up. First, reduce your coffee intake to only one cup a day (somewhere mid-day not first thing in the morning), and maybe even switch to decaffeinated coffee. And ultimately, finish with cutting it out of your day all together.
Stock up on your groceries now  — Prepare now while you are still hyped up and full of energy. Shop and stock up on nutritious foods that can be served at Suhoor or Iftar times so that you're not so tempted by those hunger driven guilty pleasures later. Plan what foods are best to have for breakfast, find the recipes and stock up on the ingredients, this way you will leave less to temptation and you can make sure that cravings won't hinder what your body actually needs while fasting.
If you feel that you need help or accountability throughout this Ramadan, and really want to make it your healthiest Ramadan EVER, get in touch with us via email us or call on +9714 344 7333 to see how we can help!
---