Monthly Archives:

August 2017
life in the slow lane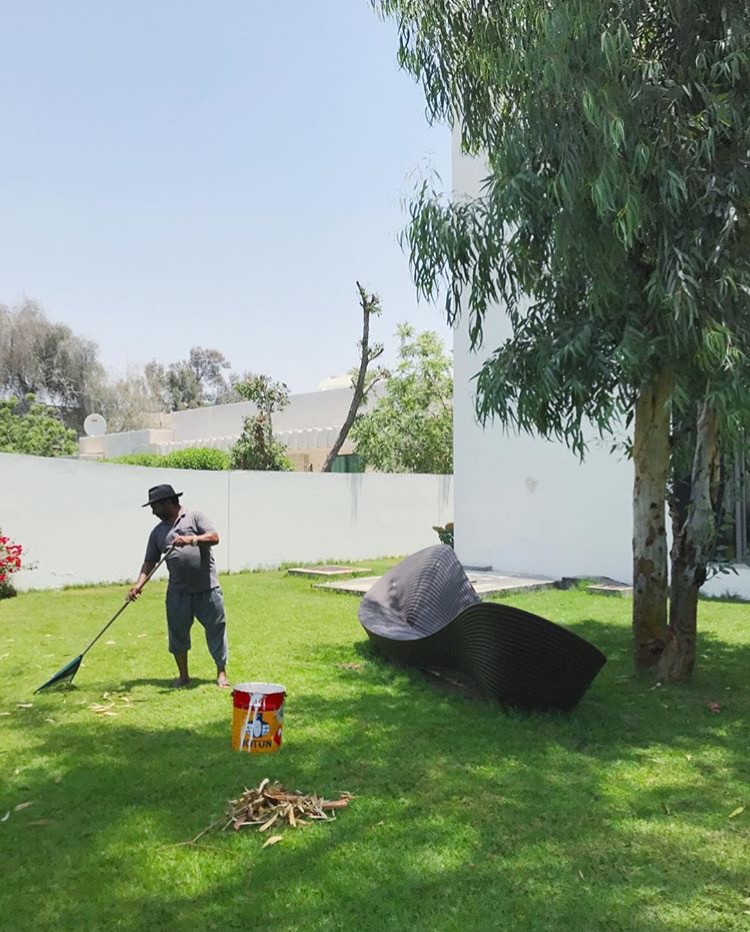 How fast is your life moving? Do you ever wish you could slow everything down gaining a few more hours in the day to tackle that ever growing to-do-list? What if you slowed down and concentrated only on the things that are truly valuable and important to YOU? 
A slower paced life means more balance, and that helps you gain more awareness about how you actually spend your time. But 'slow' will not happen naturally, there needs to be a conscious decision. In fact, our lives tend to accumulate more things that need our attention, mainly because we rarely remove older commitments even when we add new ones. It's almost like a computer that just keeps saving files, until it gets so slow it and needs a total reformat (or a trip to the recycle bin).
So the best thing to do, is aim for fewer and better commitments. Put the important ones on the calendar- these are the ones that you really want to prioritize, and don't let any 'urgent' things take their place. Always take the time to evaluate everything you are trying to do, and even make a list of your commitments if you need to— ask yourself which items and tasks actually bring value to your life?
Slowing down can be hard, and yes we do know that it is hard to say no sometimes. But the reality is that more often than not, when we are over-committed, we are unable to do justice to all of our engagements. So what do we recommend? Do a little bit of planning and time management for a slower paced life. Because in the end, time is what is really important, and we need to make sure we are not rushing through life and letting all the special moments pass by unnoticed. Slowing down is a mindset, so today start the shift and focus on learning how to fully embrace a slower paced life.
---
it's time to let go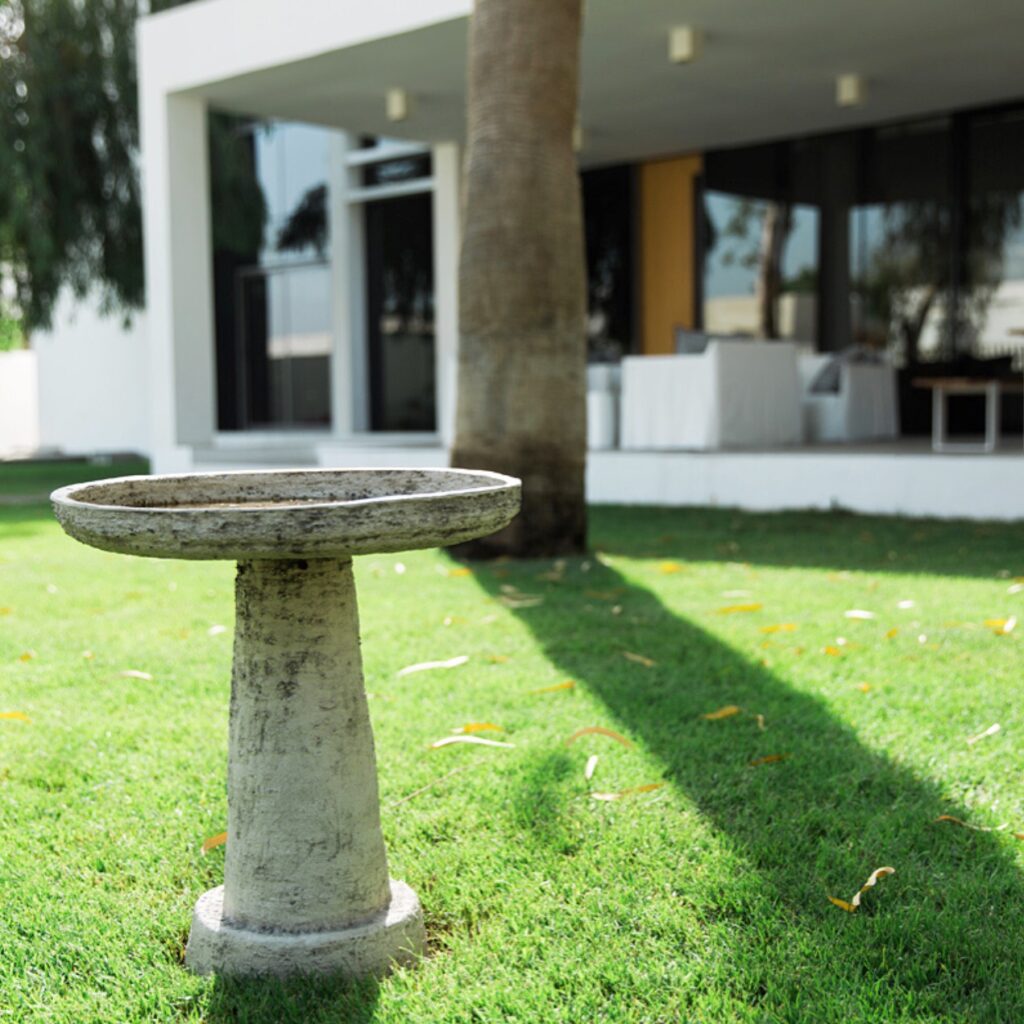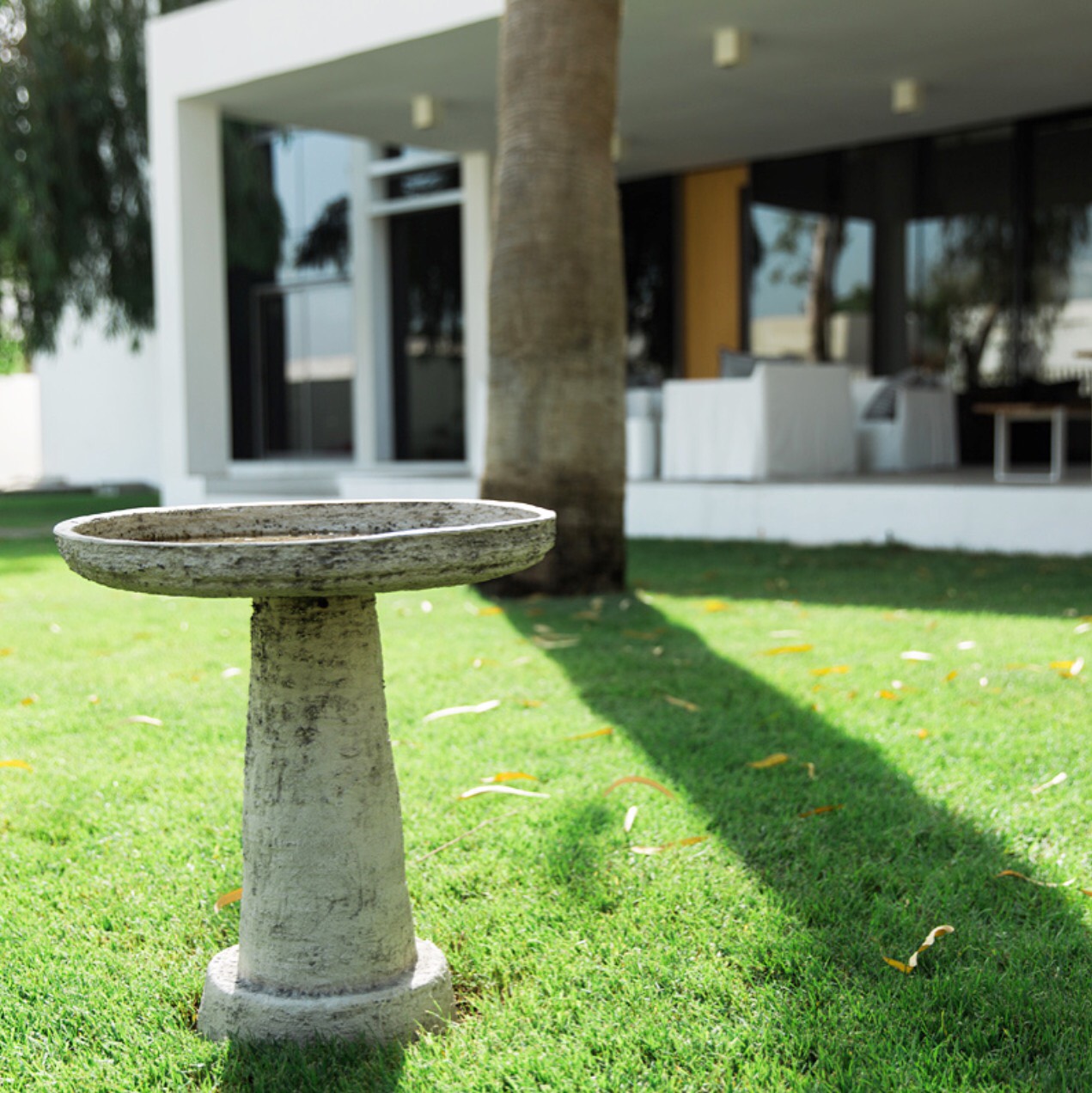 Letting go. We all know that it is human nature to become attached to things, memories and people, all of which puts us in our very cozy 'comfort zones'. And it can be very difficult to let go of these attachments, even when we know that some are not good for us. But there is something important to be learned from the art of 'letting go', it is an opportunity to release unhealthy attachments to memories, events, ideas, and possessions. So, what if we asked you: What is weighing you down right now? How would your life be different if you let it go?
Is it the need to be perfect? – You are perfectly beautiful, and beautifully imperfect, and this is what allows you to be you. Perfection is an illusion—it doesn't exist. Please stop stressing yourselves by trying to be perfect. Embrace your mistakes along the way, as much needed opportunities for growth, like blessings in disguise that make you wiser. If you fail at anything, it doesn't mean you are failure, because you are not what you do. Sometimes we win, sometimes we learn. We never lose.
Is it the need to be busy all the time?  – We have mentioned this before.. Being in a rush isn't a sign of virtue. Learn to listen to your body, and release any guilt for sometimes simply doing nothing. Sometimes you just need to recharge the batteries of your body and soul, and you don't owe anyone any explanation for doing that. Hold space for yourself.
Is it making assumptions about what other people feel, want, or think? – There is no way to know what others are feeling or thinking. Many of us make up imaginary scenarios, and let our minds create elaborate stories. Each time you find yourself thrown off by what a person has said or done, take a moment for a reality check. Examine your thoughts and ask yourself: 'Is that really true?'  For example, you might assume someone doesn't like you, when really she's just having a bad day. Or maybe she's just shy. Not everyone is the same. The moment you realize that you can't know what a person thinks, your mind gets clear and you will then be able to meet them with an open heart.
When we let something go that's been weighing us down, we feel the relief deep in our soul.  No time is better than the present to make a conscious decision to release these negative thoughts so that you can enjoy your life in the moment as it unfolds. And if you can let go of some of the things that hold you back and weigh you down, you might just find that you can float out in this big world stronger, braver and so much happier!
"Some people believe holding on and hanging in there are signs of great strength. However, there are times when it takes much more strength to know when to let go and then do it."
―Ann Landers
---
are you taking care of you?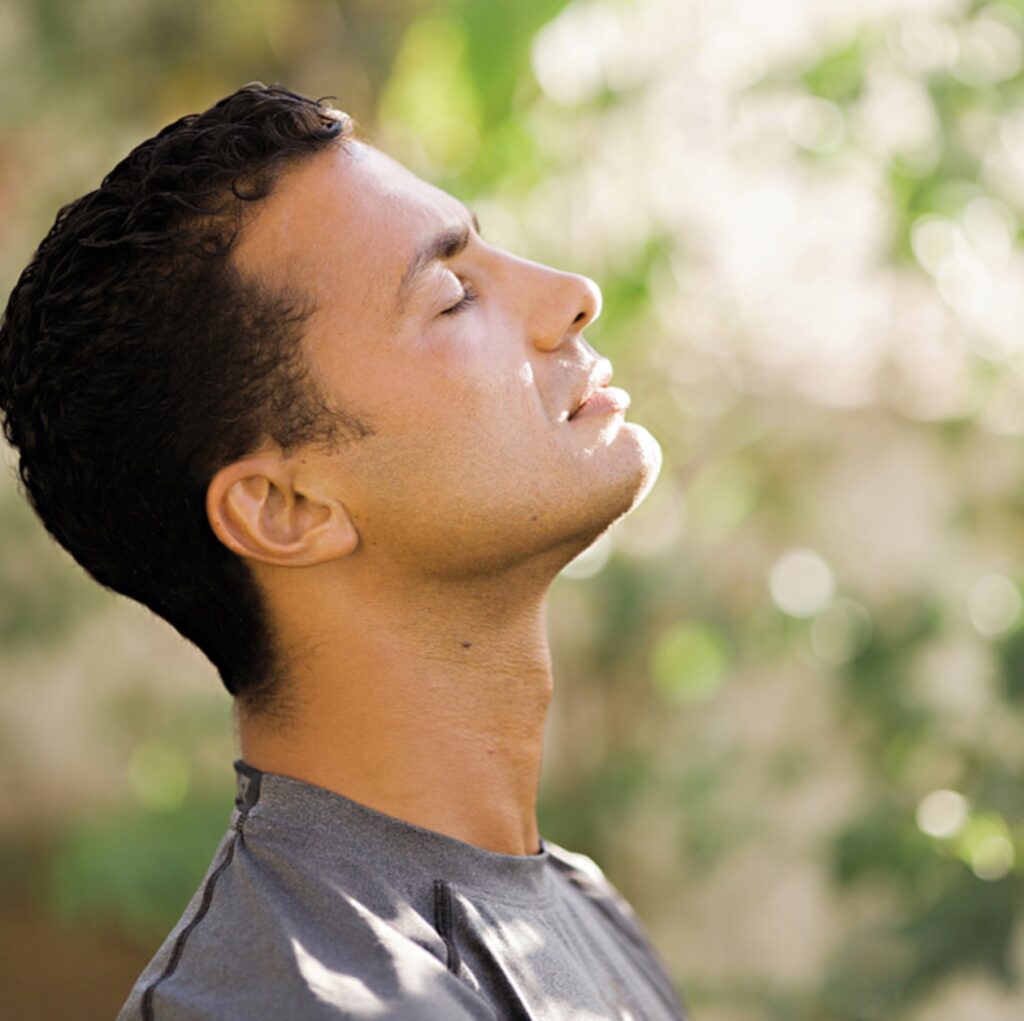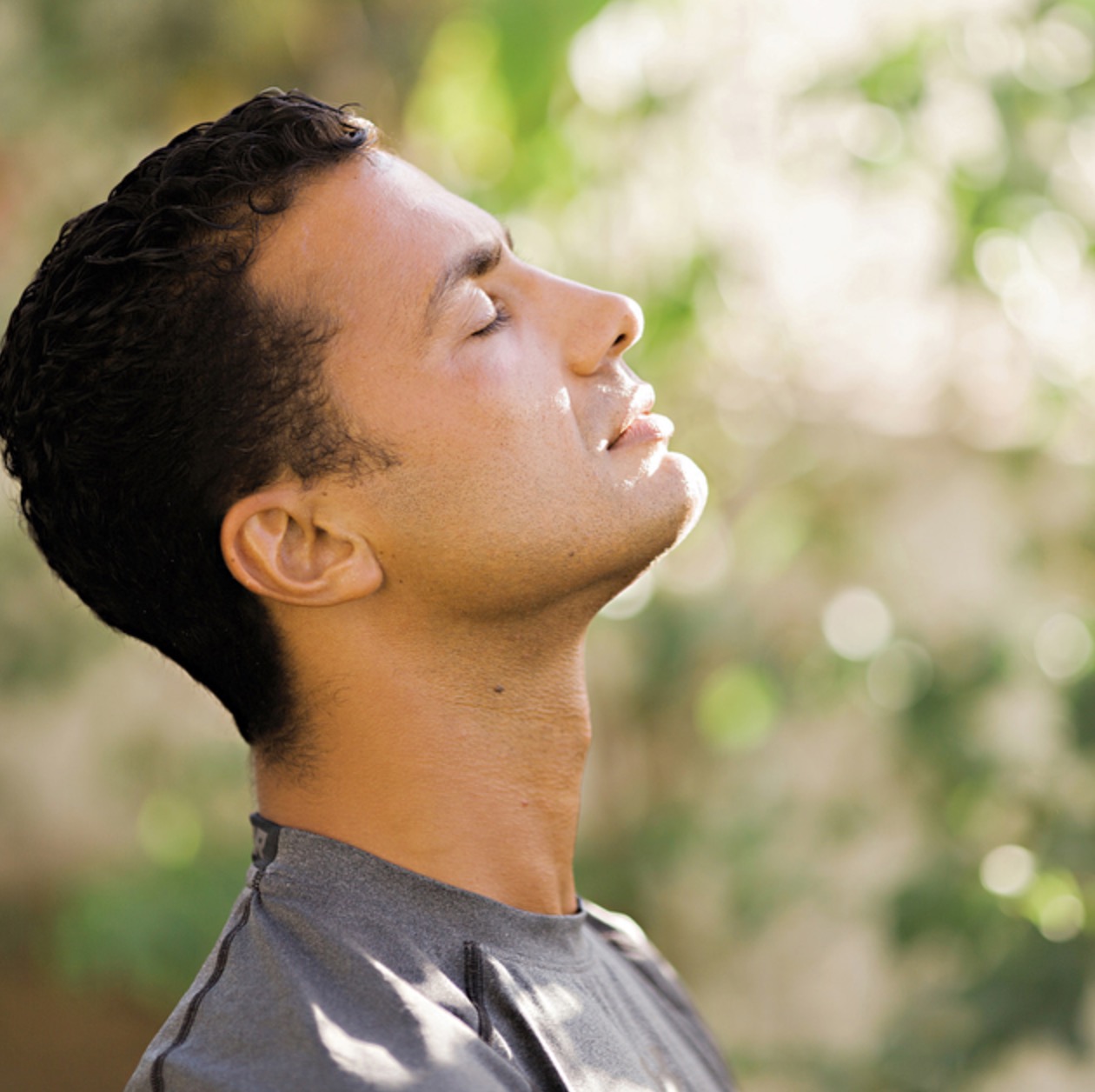 "The time to relax is when you don't have time for it."
Sydney J. Harris
Summer is here, and for many of us it is a time filled with slower paced days, so in theory it is the perfect time to start focusing on taking extra good care of yourself— unwinding, decompressing and recharging.
The question is, how can you do this, not only in the summer, but all year round? Keep reading because that's exactly what this blog post is all about!
Do nothing— It is easy to get trapped in the mindset that you have to do something all the time otherwise you are falling behind and not being productive. This way of thinking obviously adds lots of pressure and stress. So this summer start to try and doing nothing at all from time to time. Just go for a walk, then sit on a bench to take in the wonderful landscape. Or lie down in the grass and just watch the clouds go by. Savour those special moments, and feel all the stresses and tensions flow out of your body and mind.
Disconnect..from technology— We highly recommend trying this one out, especially if you tend to spend a lot of time online or talking on the phone. Start by staying away from your emails and phone for maybe 6 or 12 hours, then go ahead and check them again. You may be surprised to see that you haven't missed much by not being available all the time, and that your stress levels have dropped quite a bit and it feels easier to fully focus on the things that are important to you.
Take your self-appreciation inventory — Half of 2017 has now gone by, and perhaps there may have been moments of disappointment. Perhaps you were disappointed in what you did, or didn't get to do. Take a break from that mindset and ask yourself: What can you appreciate about what you have done and accomplished over these last 6 months? It doesn't always have to be big things. And don't forget to also appreciate the effort you put in even if things didn't go exactly as planned.
Just say no- to the stress of the "Summer should's"— Days filled with things you "just have to do before the summer is over" are draining, and they will leave you more tired than you were before your time off even started. Avoid these things by asking yourself: Will this matter in 5 years? Or even 5 weeks? Zooming out like this makes it easier to find a more mindful perspective on things, and helps you to see the real value of doing something.
Spend more time doing what you love – No matter what that might be. Think about how you can fit more what you love doing, into not only your summer, but the rest of your 2017. Take a couple of minutes and sit down with a pen and a piece of paper, and write about what you spend your time on during a normal week. Then find 1 or even 2 things that you think you could probably spend less time on so that you have a bit more time and energy over each week for more of what you love doing.
These are some tips to get you on the path of making more time and taking care of yourself. Tell us what do you have planned this summer to help make yourself a priority all year round?
---
channel your energy with Dr Mariam Ketait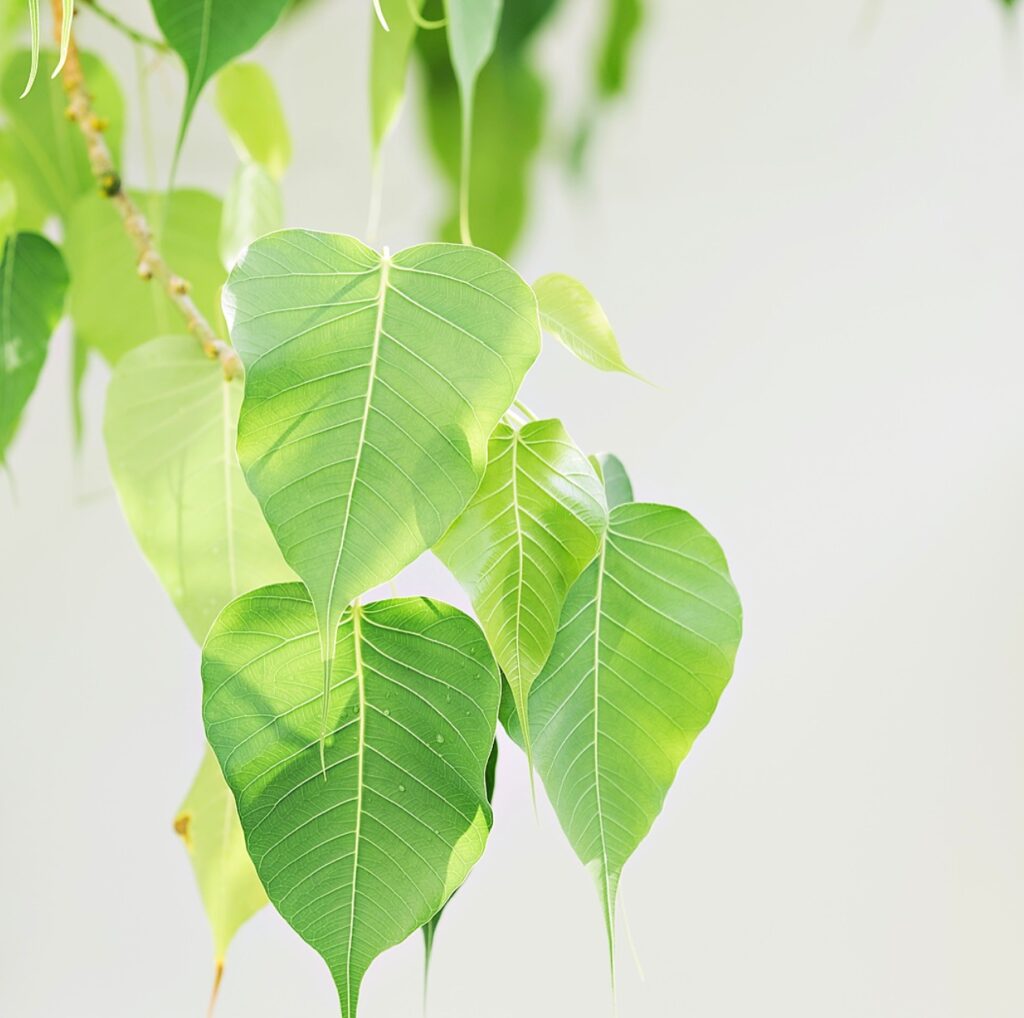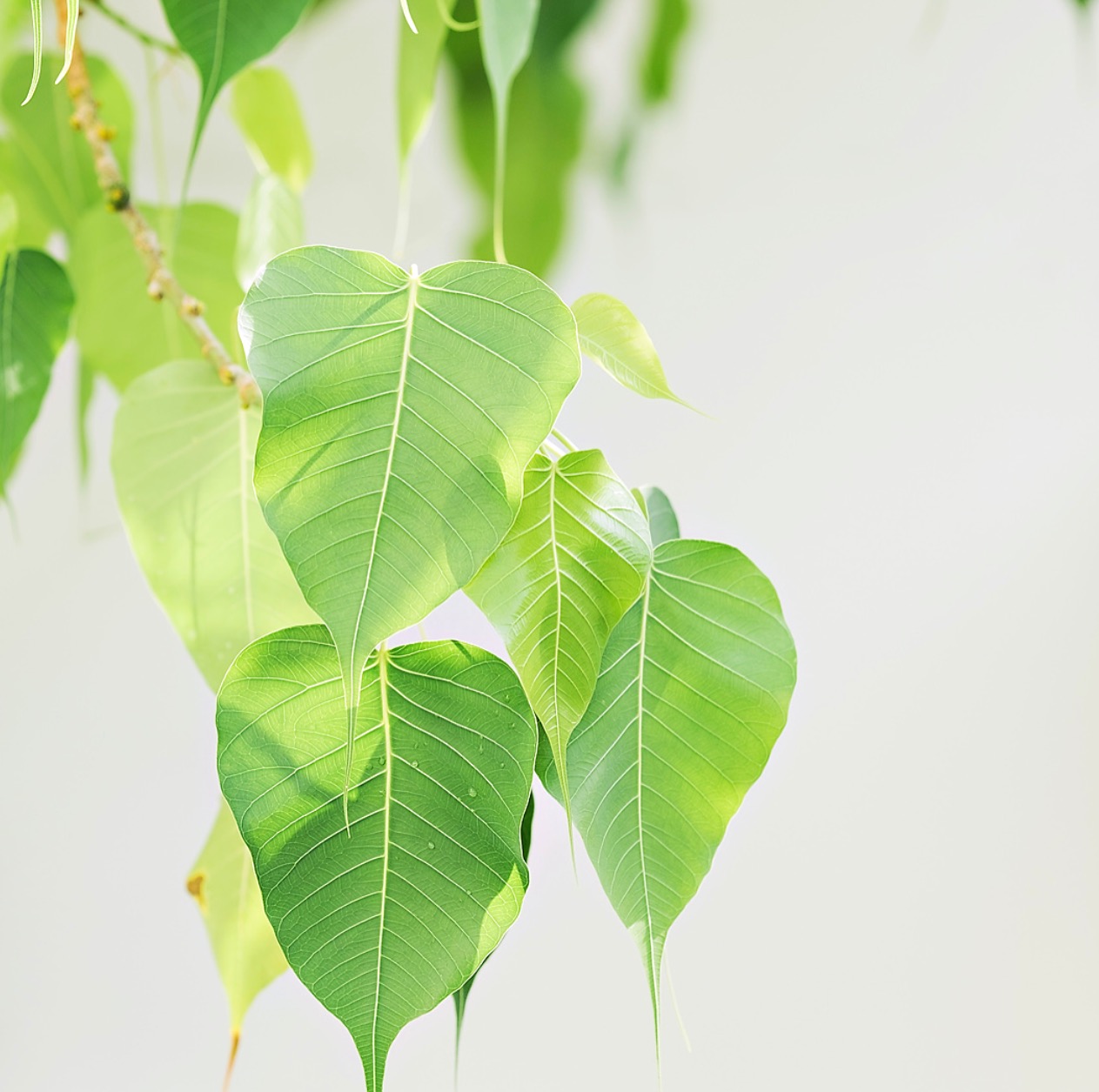 "Energy is the real substance behind the appearance of matter and forms."

— Andrew Weil, MD
In today's world we are seeing an advancement of human consciousness, with more and more people are accepting the use of complementary alternative medicine and holistic medicine as a path to healing. Incorporating energy healing into classical western practices has been found to advance your state of health, and empower your sense of self-healing. Crystal healing, aroma therapy, as well as sound healing are some amazing examples of the healing methods Dr Mariam Ketait incorporates into her bespoke one-on-one sessions, and starting in July, Dr Mariam will start seeing clients in The Hundred Wellness Centre.
Dr. Mariam Ketait has been a friend, and a Hundred Wellness tribe member for quite a while now. She is a general practitioner that specializes in family medicine, but is also armed with a Masters degree in quality in healthcare, in addition to multiple alternative healing certifications that include: Theta Healing, Spiritual Response Therapy, Pranic Healing and Access Consciousness. Falling in line with our Hundred Wellness ethos, Mariam looks at health from a holistic perspective and believes that our physical bodies respond to our thought patterns and emotional behaviours.  Mind & body healing therapies open a doorway to the unlimited nature of your spiritual energy, and helps encourage you to explore a path that leads you to the highest version of your authentic potential.
Session Fees:
Private 30min session – 400aed
Private one hour session – 800aed
Package of 5 (one hour long) sessions – 3500aed
We think it's time for the next level, don't you? Book your session with Dr Mariam today by emailing or calling +9714 344 7333
---
fitting wellness into your summer travel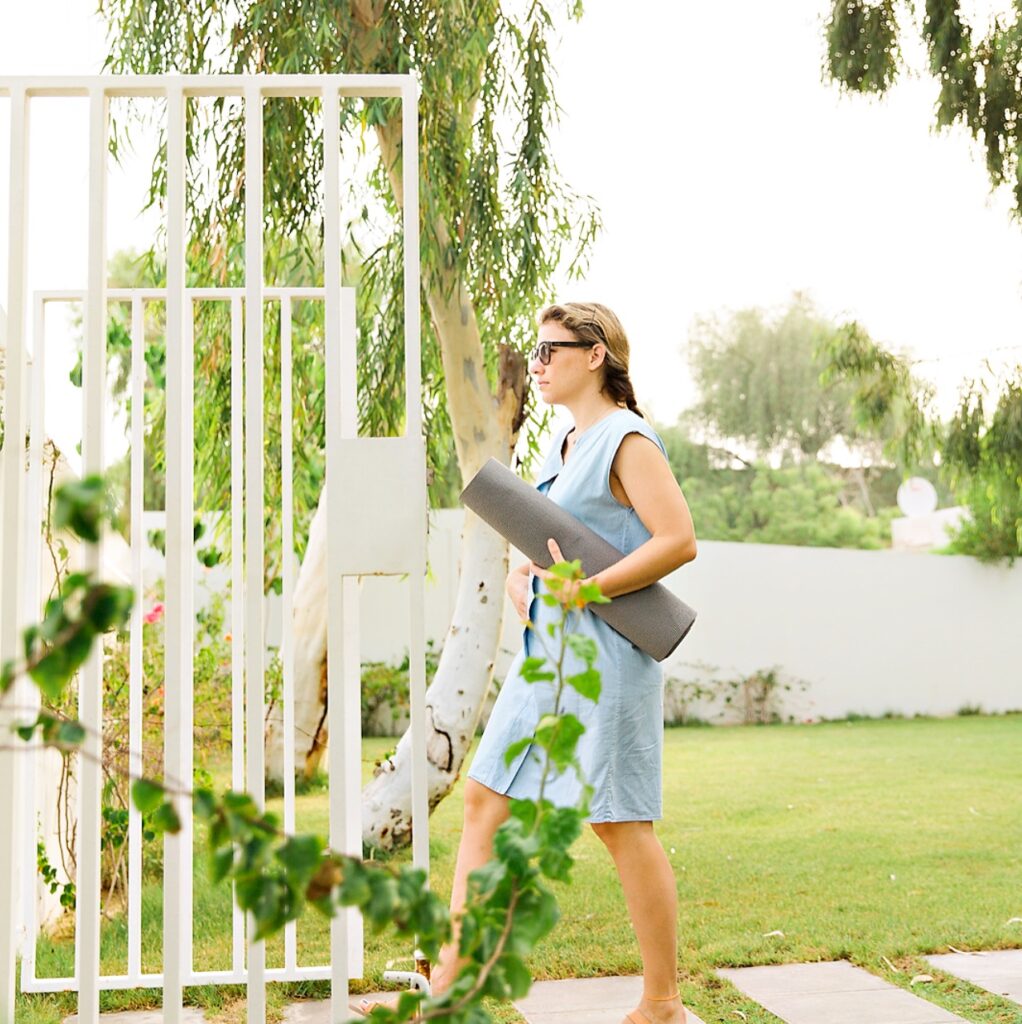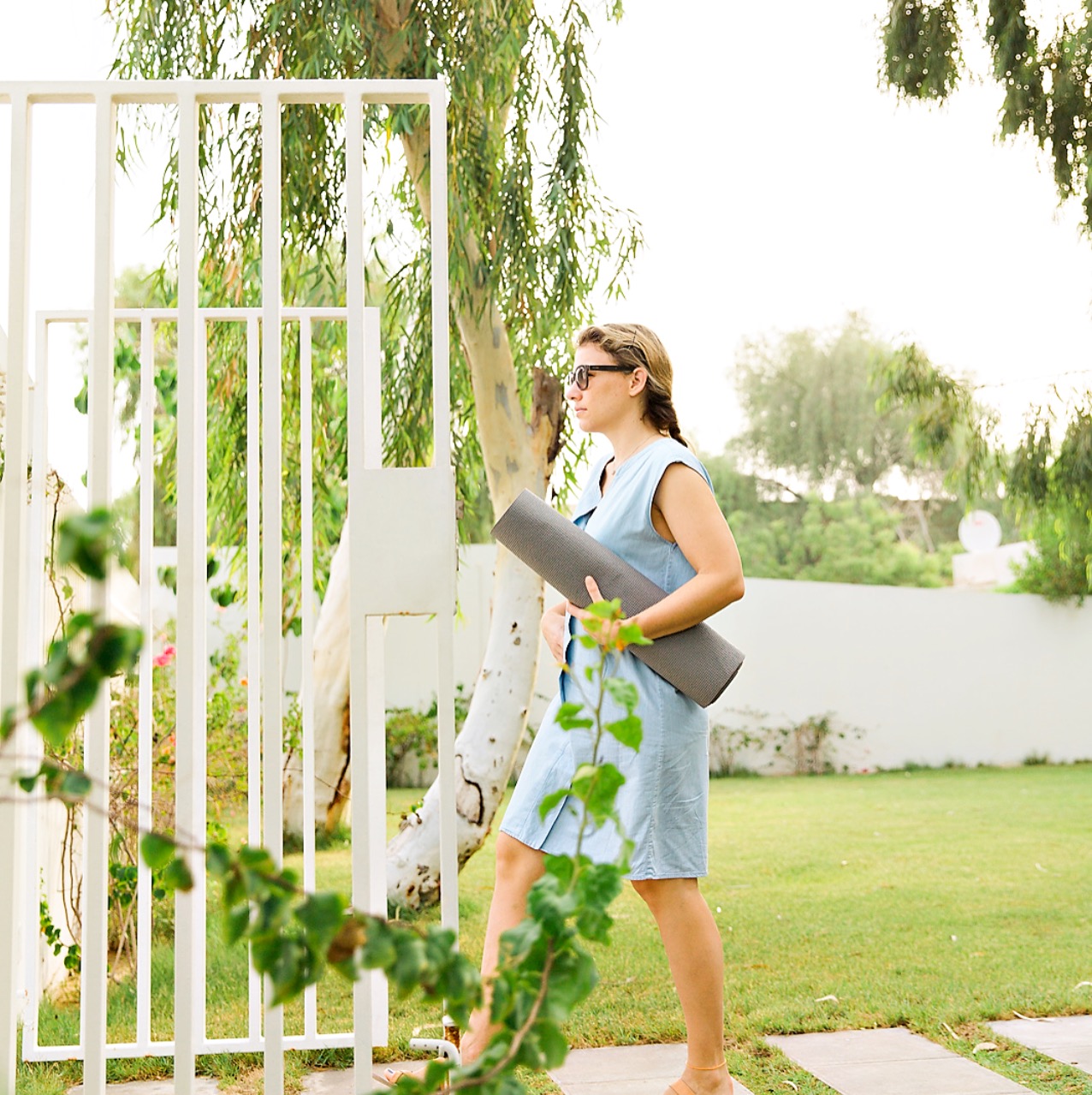 It's that time of year again—Summer. And most probably your plan is to fill your days with visits to the beach, traveling, lots of food and exploring…Leaving your wellness routine as the last thing on your mind. But let us ask you this, how many times have you said upon returning home from your summer vacation:  "Now I need to detox and get back on track." -And the truth is: Who hasn't? When traveling, trying new foods, and exploring new places, it's completely normal to treat yourself to a little more than you normally would. But we don't want you to stress about it, so we've put together a few easy steps that will make your summer travels and then your return home a whole lot easier and healthier.
Commit to one fresh and healthy meal daily (at least) – There isn't anything wrong with experiencing all the amazing cuisines and dishes a new city can offer, but having several heavy meals in a day can be hard on the body. So be gentle with yourself, and plan for at least one 'healthy' meal a day and make it count. Many places you visit will have amazing markets where you can pick up fresh local produce. If you're staying in an apartment, or even a hotel with a small kitchen, try to occasionally prepare your own fresh meals. Of course, cooking isn't an option on every trip, so for those times when you'll be eating in restaurants regularly, look for the farm-to-table restaurants, and eat in tune with the summer season.
Routine – Staying healthy while traveling isn't just about eating well and getting in the occasional workout. Little things like your skincare, vitamin regimen and mindfulness practices should all be maintained while traveling too. It's easy to consider travel time as time-off from taking care of yourself in the usual way, but practicing total health during your trip will make your vacation all the more enjoyable. If you take regular vitamins(and you should!), be sure to pack them in a travel container so that you can take them with you without taking up too much space in your suitcase. If you regularly schedule time to meditate or take time to yourself, make sure you do the same while traveling. Trust us, keeping these routines won't add any restrictions to your trip, on the contrary, they'll help you to feel your best while traveling.
Switch up your workout – We can all probably agree the one of the best parts about vacation is NOT setting an alarm, and instead following your body's internal clock. Vacations also mean no strict plans for the day, which means exercise can be completed at any time and any place. Just as you are exploring a new culture, why not explore new activities? While away form home why not rent a bike and ride along the water or through the city. Or jump in the pool for some laps. And if you are on vacation with family, find a group sport and play a round of tennis or beach volleyball. The point is to make time for fitness on your vacation without making it a chore. The options are endless, and it's a fun chance to get creative with your workout and explore the outdoors.
As you can see, with a good travel plan, it's not hard to maintain your wellness routine while you are away from home. All you need is some planning, organisation, and a positive attitude. Remember to have fun and enjoy the journey. Do the best you can to make every day a healthy and happy one!
---
our people, our community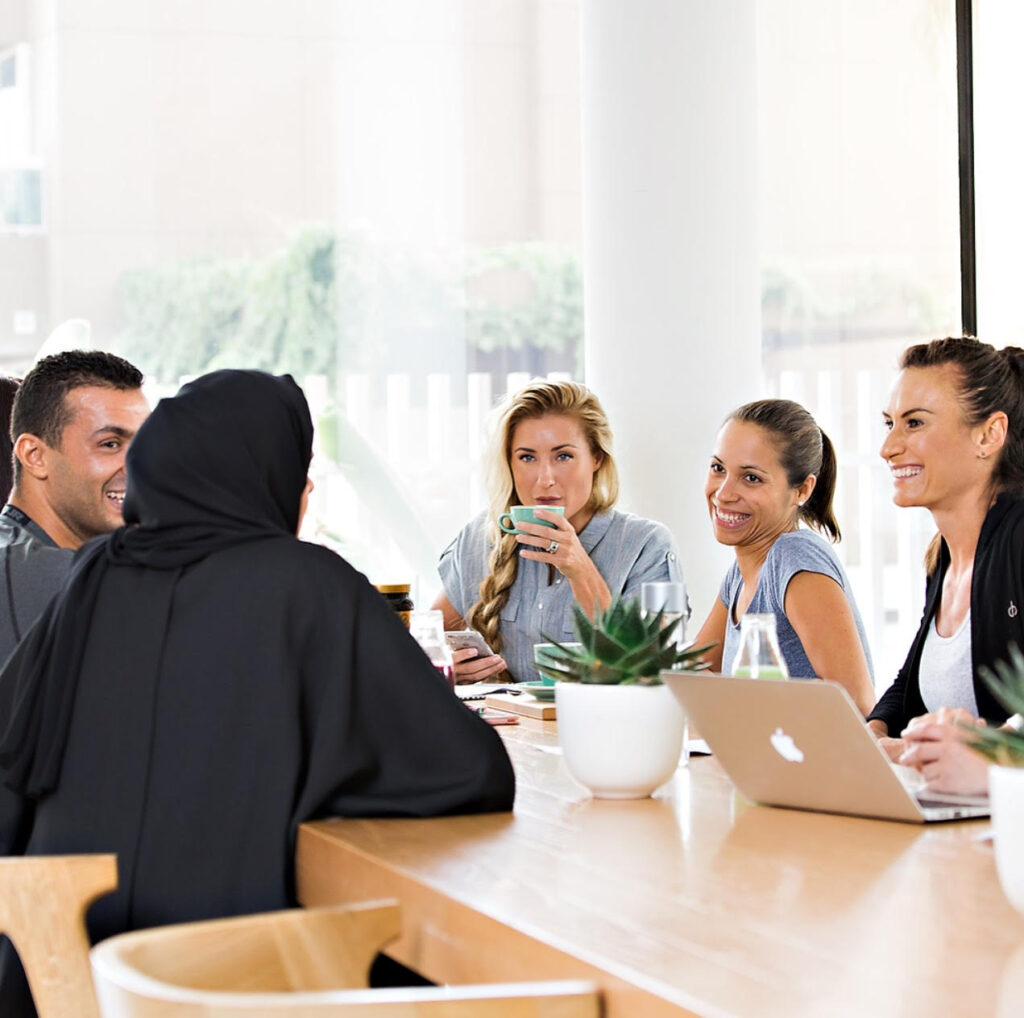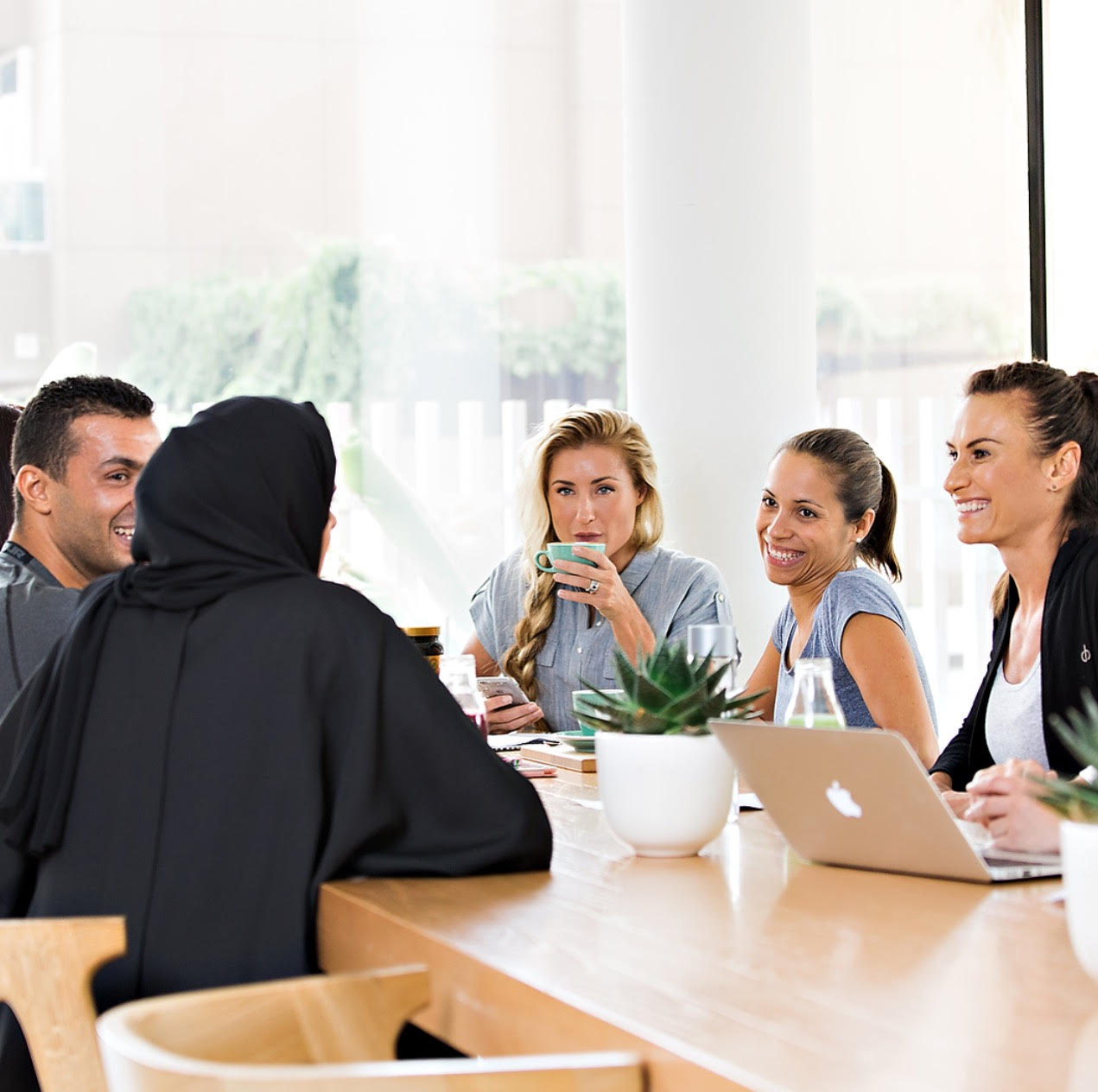 Call it a clan, call it a network, call it a tribe, call it a family: Whatever you call it, whoever you are, you need one." — Jane Howard
One of the most basic human needs is the need to belong, and to feel loved and accepted by others.  We all want to be a part of something bigger. We all want to experience a sense of community. To have a group of like-minded people that are on the same wavelength, and are on the same page supporting each other sharing ideas, interests and working in harmony — be it professional, or personal.
Your tribe members are those people who accept you just as you are, and who want the very best for you.  They make you feel understood, and they encourage you to go after your goals and pursue your dreams.  The members of your tribe also help you to get through difficult times, and provide you with a sense of community and support. Your tribe is made up of 'your people.'
At the Hundred we know these 'people' and we have been blessed to have our own family/tribe grow slowly but surely over the years. And while many often think of slow growth as defective, we strongly disagree, because the truth is that all good things grow slow—dreams, fruit, businesses and relationships.
Gardeners sometimes like to plant trees labeled 'fast growing' for highly sought-after quick results. But here's the thing —fast-growing trees don't have deep enough roots to last through storms and droughts. Good things need time to take root and grow. A slower more organic pace will help your roots stretch deep and wide. Trust us it's okay to grow slow. As a result of our organically paced growth, we have the most amazing tribe and community of  people who share common interests and values and show genuine appreciation and care for each other.
This Ramadan follow us on Instagram as we will share a little more about the heartbeat of The Hundred Wellness Center, our people, our tribe and family!
---
ready for Ramadan?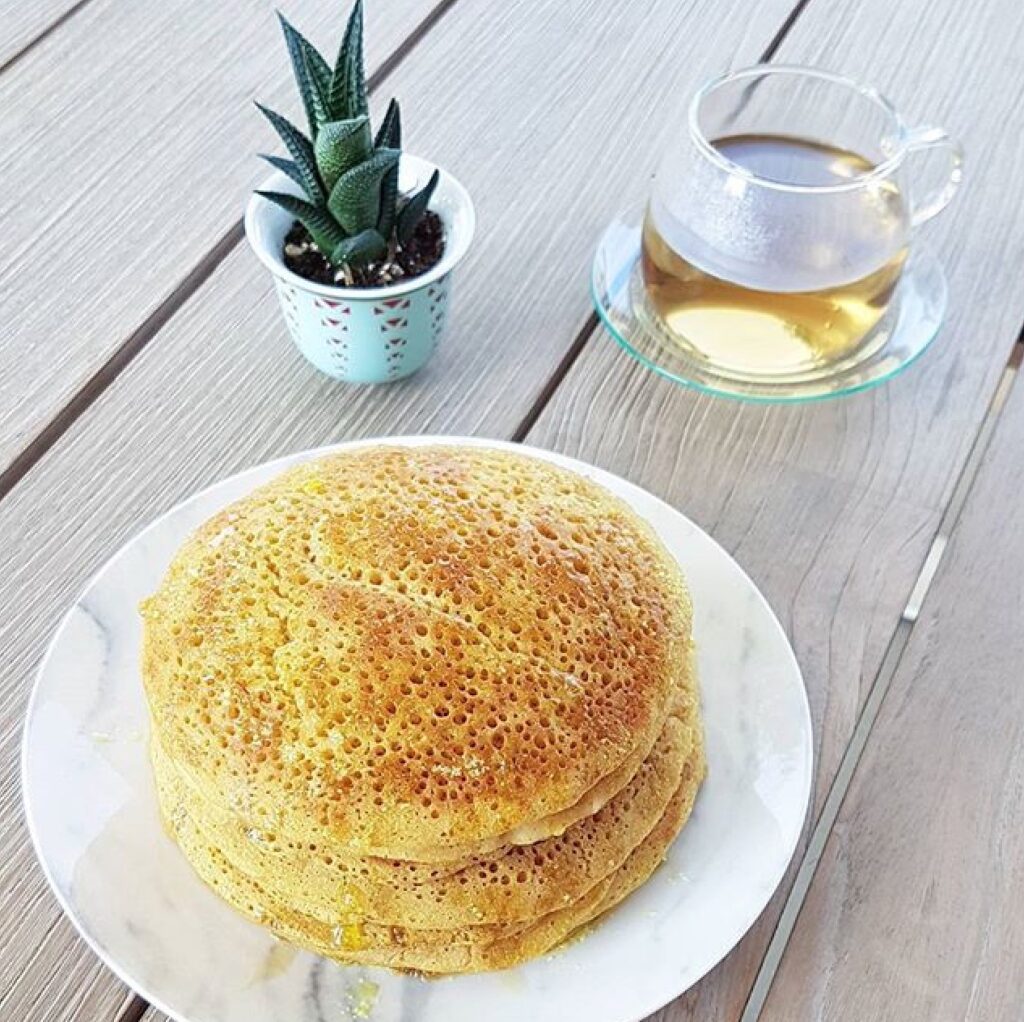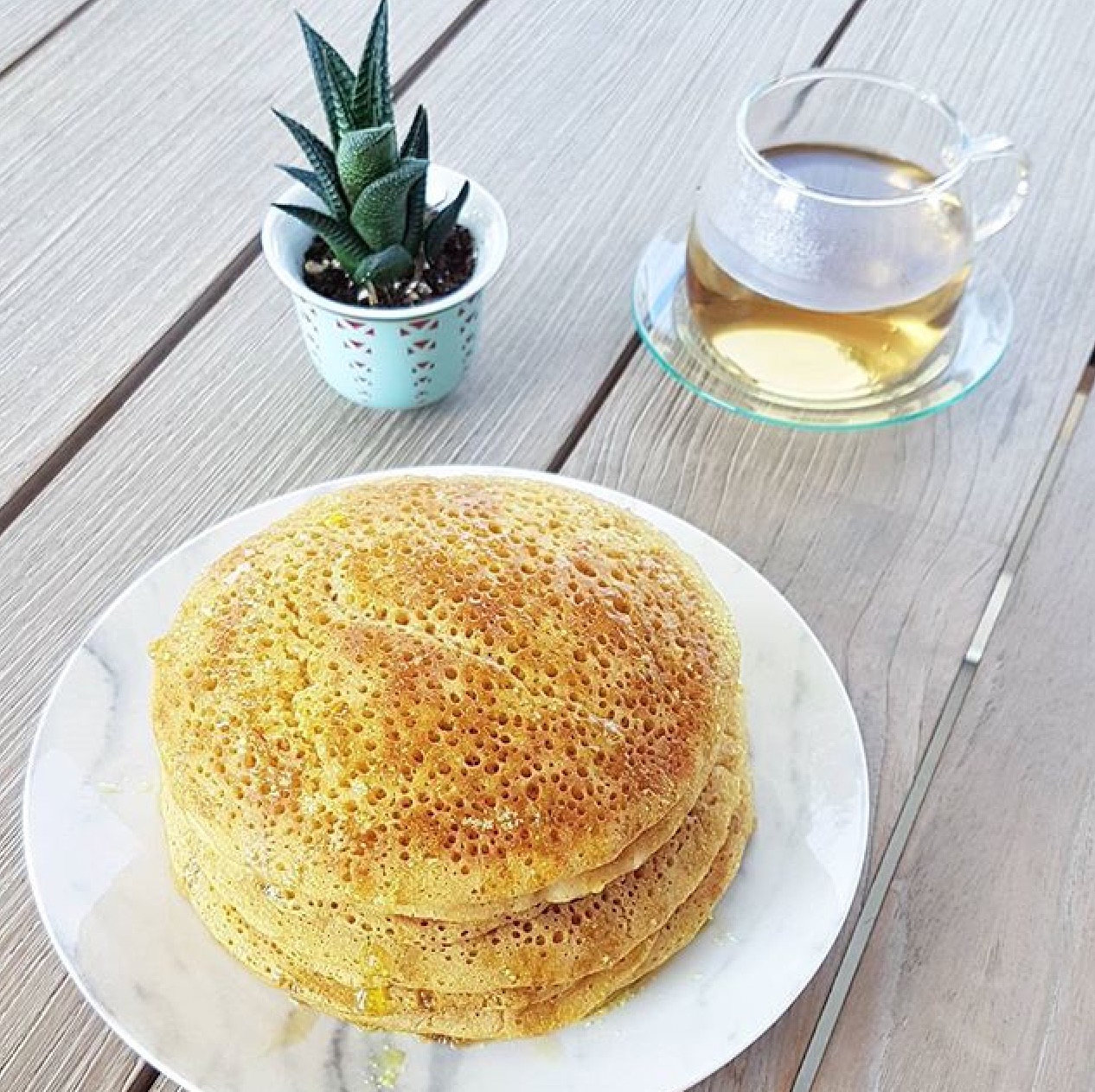 Ramadan is almost here and we want to help you approach your fast this year with mindfulness, discipline, and awareness. Perhaps it can even be an opportunity to focus on living a healthy and balanced lifestyle through a more mindful approach to eating, and to better prepare you for fasting, we have put together a few ways that can prepare your body for fasting. By planning and adjusting your routine before the fasting starts, it will be easier to kick any cravings, making the transition a whole lot easier.
Here are our tips:
Portion control — In these days before Ramadan, it's important to reduce your portion sizes. Some may think splurging on food before fasting begins to sort of 'stock up', but this is exactly what not to do. The aim here is to reduce your appetite and hunger for larger quantities of food, ultimately helping your body transition to fasting in a healthy way.
Start eating your breakfast earlier — By getting your body use to eating breakfast earlier than usual, the transition won't feel so strange for your metabolism. So start putting your alarm on a little earlier each morning, and even if you're not hungry, eat. You want to trigger your stomach into understanding your new routine and when to expect food.
Don't snack — If you are a hard-core lover of snacks (even those healthy ones!), then Ramadan can prove challenging. So just like with breakfast, you want to reset your stomach and mind now in the lead up to Ramadan, so try to stick to only three nutritious meals a day. This will help you lose the desire for these little goodies throughout the day, and your body will begin to not to expect them in your routine.
Step away from the coffee — Caffeine withdrawal, it's a thing. And if you are a: 'multiple cups of coffee' kind of person, that headache will feel much worse while you're fasting if you haven't prepared your body in advance. If cutting down on your favourite cuppa seems impossible, then start small and work your way up. First, reduce your coffee intake to only one cup a day (somewhere mid-day not first thing in the morning), and maybe even switch to decaffeinated coffee. And ultimately, finish with cutting it out of your day all together.
Stock up on your groceries now  — Prepare now while you are still hyped up and full of energy. Shop and stock up on nutritious foods that can be served at Suhoor or Iftar times so that you're not so tempted by those hunger driven guilty pleasures later. Plan what foods are best to have for breakfast, find the recipes and stock up on the ingredients, this way you will leave less to temptation and you can make sure that cravings won't hinder what your body actually needs while fasting.
If you feel that you need help or accountability throughout this Ramadan, and really want to make it your healthiest Ramadan EVER, get in touch with us via email us or call on +9714 344 7333 to see how we can help!
---
sweat yourself to health!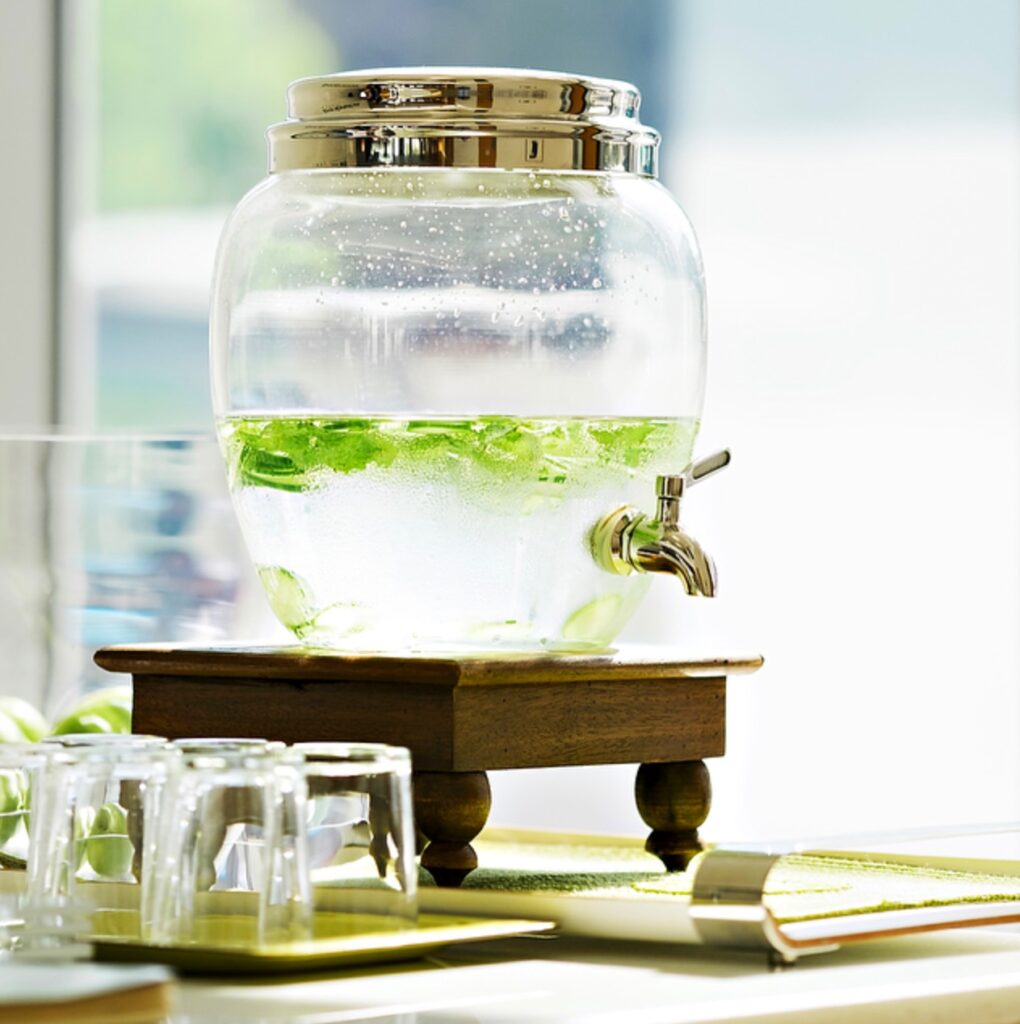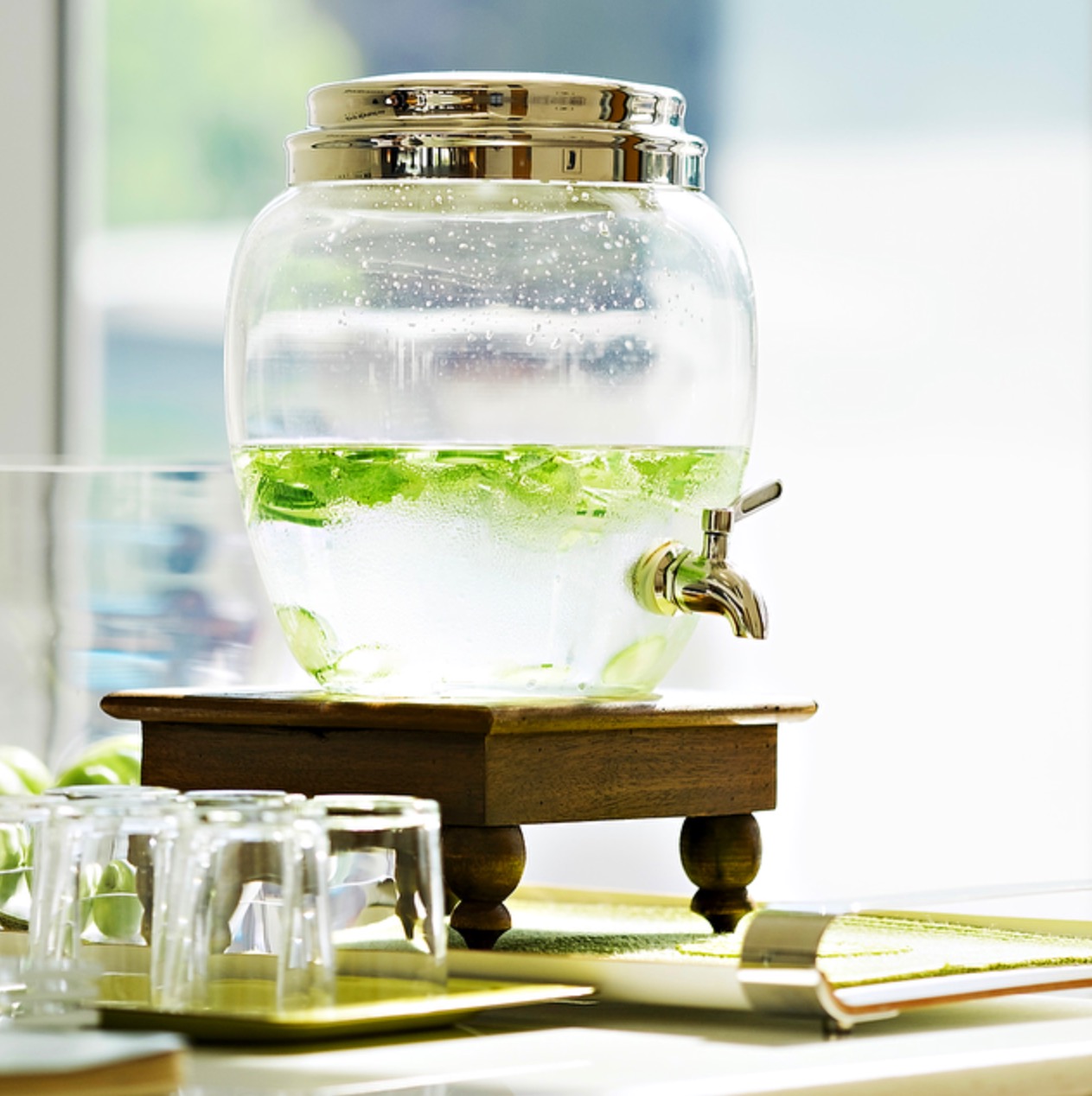 We are so excited to announce that we finally have our infrared sauna up and running!  For months we have been working hard to bring you transformative infrared sauna services to The Hundred Wellness Centre. Unlike traditional saunas, which operate at extremely harsh temperatures, our infrared sauna is gentle, soothing and it's therapeutic heat promotes relaxation, detoxification, improved sleep and so much more. Infrared sauna therapy helps you relax and relieves stress while you receive an invigorating deep tissue sweat, leaving you fully refreshed and rejuvenated after each session.
Whether we know it or not, we are exposed to heavy metals on an almost daily basis through pollution and as a matter of modern life, and left undisturbed, these heavy metals can cause illnesses. Sweating is the body's safe and natural way to heal and stay healthy. Infrared saunas therapy induces a rise in core temperature that then results in a deep, detoxifying sweat at the cellular level, where toxins reside.  Infrared heat penetrates tissue, joints, and muscles to help relieve anything from minor aches and pains, to even more chronic pain conditions. Athletes also benefit from this therapy as it can help speed up recovery time post training, as well as decrease muscle spasms.
As with all of the services and treatments you will find at the centre, we strive to bring our clients the best of what is in the wellness world to help you meet all your health and wellness goals. So, in addition to pairing the infrared sauna therapy with our in-house detox program (highly recommended), we are also offering individual sessions, as well as packages.
To learn more or to book a session email or call us today on +9714 344 7333
---
forgiveness is a skill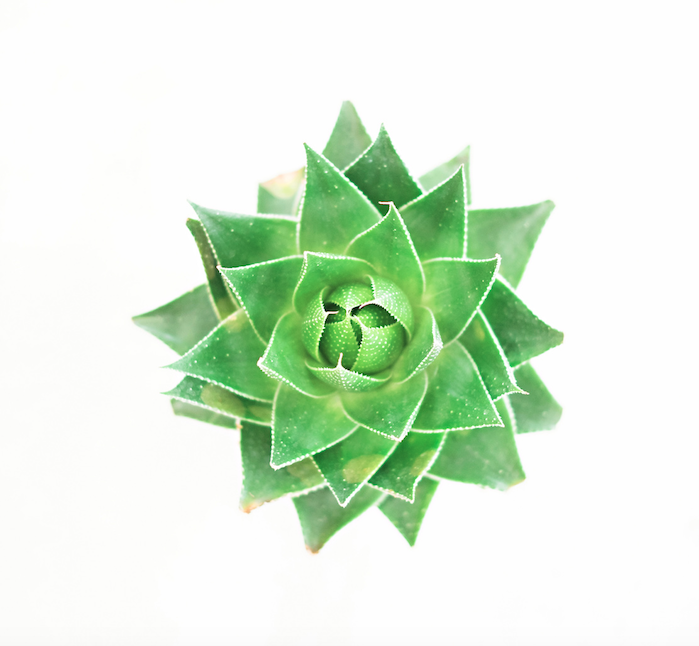 Forgiveness – for·give·ness /ˌfərˈɡivnəs/ the act of no longer feeling anger or resentment towards someone (or yourself).
While we all know the concept of forgiveness, but it can be extremely difficult to really understand it, never mind put it into practice. There are so many layers to it, and many times we make an effort to forgive someone, but then as soon as one bad memory comes up, the anger, hurt and resentment all come racing back, throwing forgiveness right out of the window.
Wasn't life so much simpler as a child? One 'sorry' held the key to fixing everything that was wrong in our world. But we are adults now and that isn't how it works. However, before you are too hard on yourself, did you know that forgiveness is actually a learned skill? We are not born into the world knowing how to do it automatically, it takes time for all of those negative feelings to process, and that is OK!
Sometimes forgiveness almost seems unnatural, because our internal sense of fairness tells us that people should pay for their wrongs. And one of the hardest thing about practicing forgiveness in our daily lives is that it requires us to confront our feelings toward the closest people to us. It is difficult enough to forgive a stranger we might never see again, but it is so much more difficult to forgive a person we love and trust. So even when you think that you have "Blessed & Released", and come to terms with what has happened, there are probably still some buried emotions about the event that you have pushed out of your mind that will come out again once something is triggered.
No matter what the circumstances are, and how challenging it can be as a 'grown-up', forgiveness really is a gift that you give to yourself. It allows you to return to a peaceful place within yourself. So what do you do when you find yourself struggling with all this? Decide today to do something about it. For example one thing you can try on your own is a forgiveness exercise. The below is adapted from the Stanford Forgiveness Project:
01. Get a paper and pen. Make a list of all the people you feel have wronged you in some way. Write each one down and why it was not not OK.
02. Acknowledge that those things did happen, and that they did hurt you.
03. Make a commitment to do what you need to do in order to feel better.
04. Recognize that your anger is coming from the thoughts that you have about what happened, and your thoughts are within your control.
05. When you start getting upset about those past experiences ask yourself, "What am I thankful for?"
06. Focus your energy into looking for ways to achieve happiness by letting the anger go, instead of using your energy on  re-living the negative experiences over and over in your head. (We call this: Blessing & Releasing).
In the end the best advice we can give if you find yourself still having some difficulty practicing forgiveness, is to please get in touch with us to learn more about our Forgiveness Clinics with Maya Badran and how she can help guide you through all your emotions and help you navigate this tricky skill. Maya is available every other Thursday throughout the month of July and August.
---
celebrate earth day.. everyday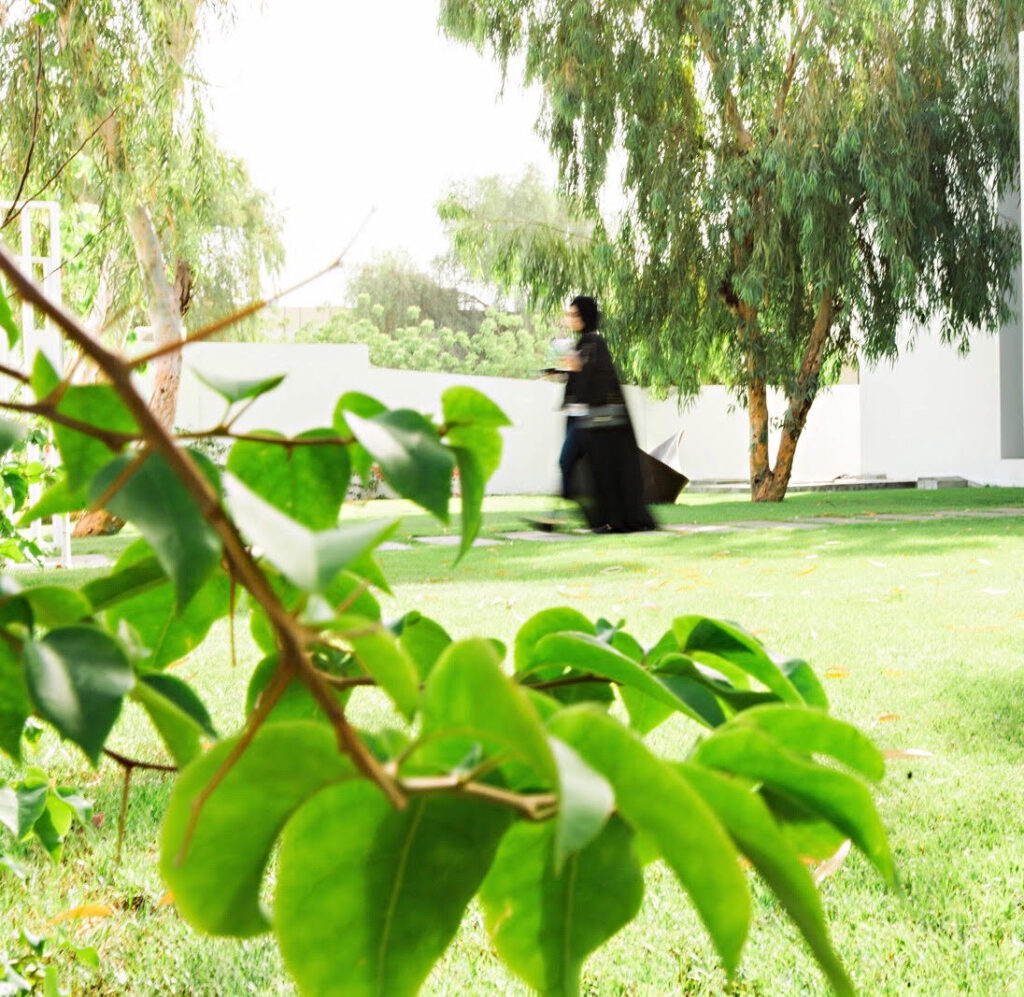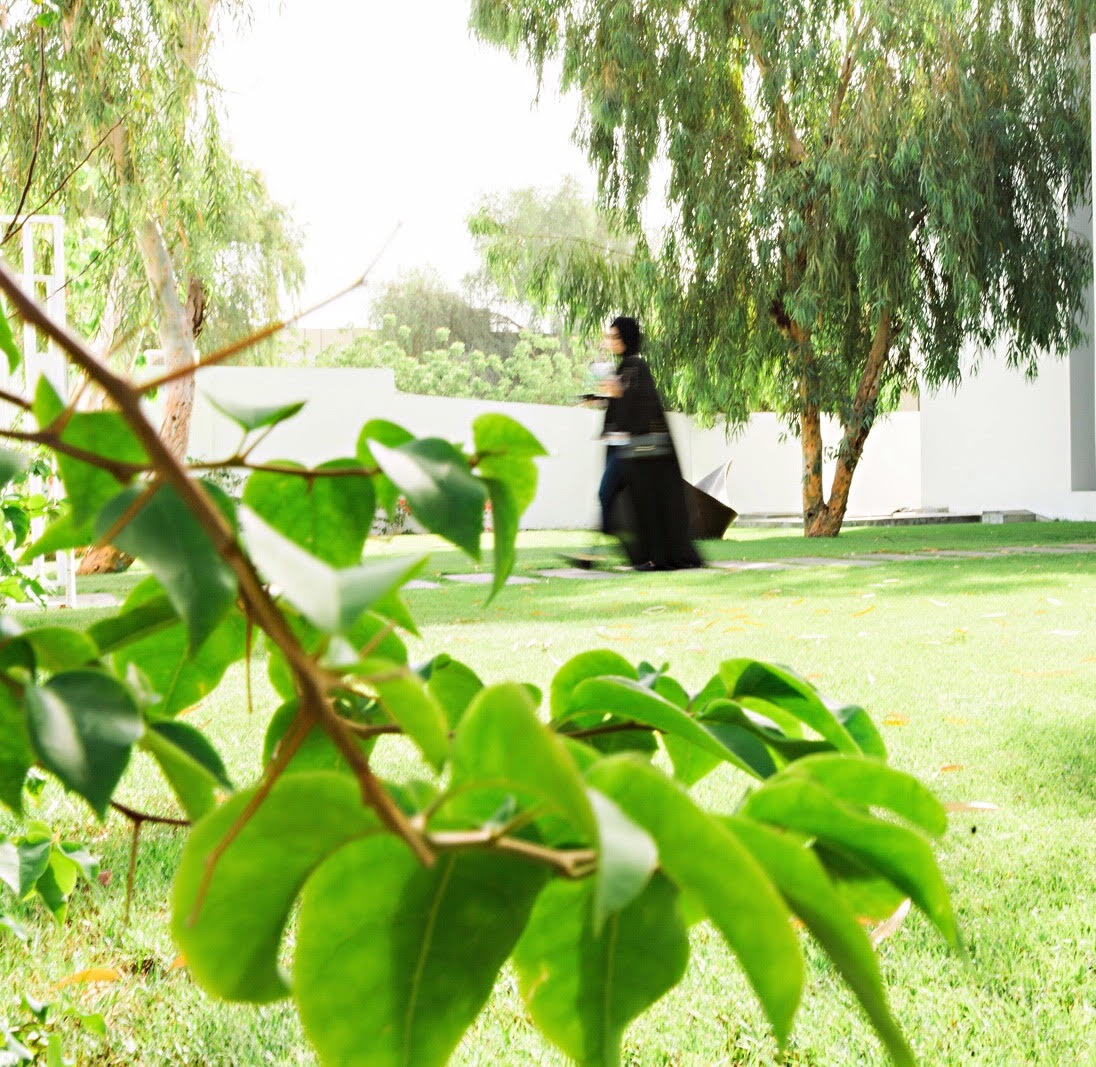 At The Hundred Wellness Centre, our mission is to empower others to live healthier, happier, more intentional lives. Lives where you are consciously choosing the kind of food you eat, who you surround yourself with, how you move your body, and even the things you do in your spare time.
On April 22nd we join people around the globe to celebrate 'Earth Day', but truth be told.. in our little Hundred Wellness world, Earth Day is every single day! Every choice we make as a business and as a team is a conscious one, with the community's health, and the wellness of the planet in mind.
To show you how easy it can be to do the same, we listed a few small things you can do to make every day 'Earth Day':
01. Use canvas or reusable bags – Get yourself some reusable bags and keep them in your car, and the next time you are in the grocery store, simply decline plastic bags from cashier. Scientists estimate that every square mile of ocean contains approximately 46,000 pieces of plastic floating in it. And believe it or not, you CAN make an impact on those numbers by making this small change to your grocery store visits, and encouraging your friends to do the same.
02. Clean your home with non-toxic household cleaners – Most people don't think of their household cleaners as pollutants. Just because these products do their job by cleaning, it doesn't mean they aren't also harmful. So instead of using the toxic cleaners, you can purchase some non-toxic cleaners (we love Ecabiotic), or maybe even make your own alternative cleaners to keep your home safer… and squeaky clean!
03. Learn to love a plant-based diet- Research done by Oxford University shows that when it comes to climate change, following a plant-based diet could cut food-related emissions by 70%. Now we are not saying that you should give up meat completely, but doing your best to lower your intake of animal products is definitely a great start.
04. Buy organic foods and products – According to the Food and Agriculture Organization of the United Nations: "By opting for organic products, the consumer through his/her purchasing power promotes a less polluting agricultural system".  So when you go to the grocery store or farmer's market, depending on what you purchase there, you are contributing to the type of agriculture system you want to support. So support a local organic system (like IGRUAE) that doesn't use synthetic herbicides and pesticides, these chemicals are not only foreign to your body, but also harmful to the water, air and environment too!
These were just a few examples, but there are tons of ways we can make a positive impact for Earth day. If you need more ideas please do get in touch with us and our team will be happy to help!
And this year, as you go through Earth Day, (and the other 364 days of the year) remember to keep this quote in your mind –
"I don't want to protect the environment. I want to create a world where the environment doesn't need protecting." – Unknown
---