Monthly Archives:

June 2017
fitting wellness into your summer travel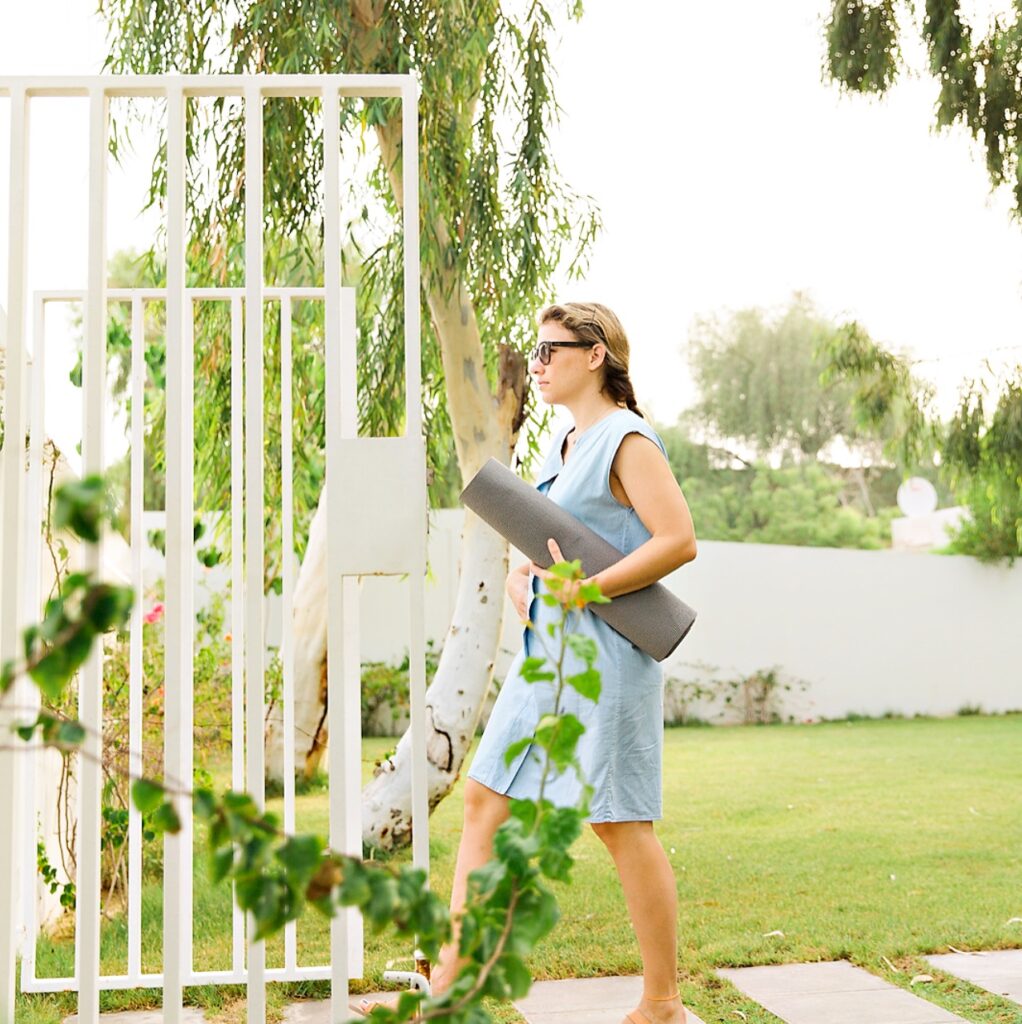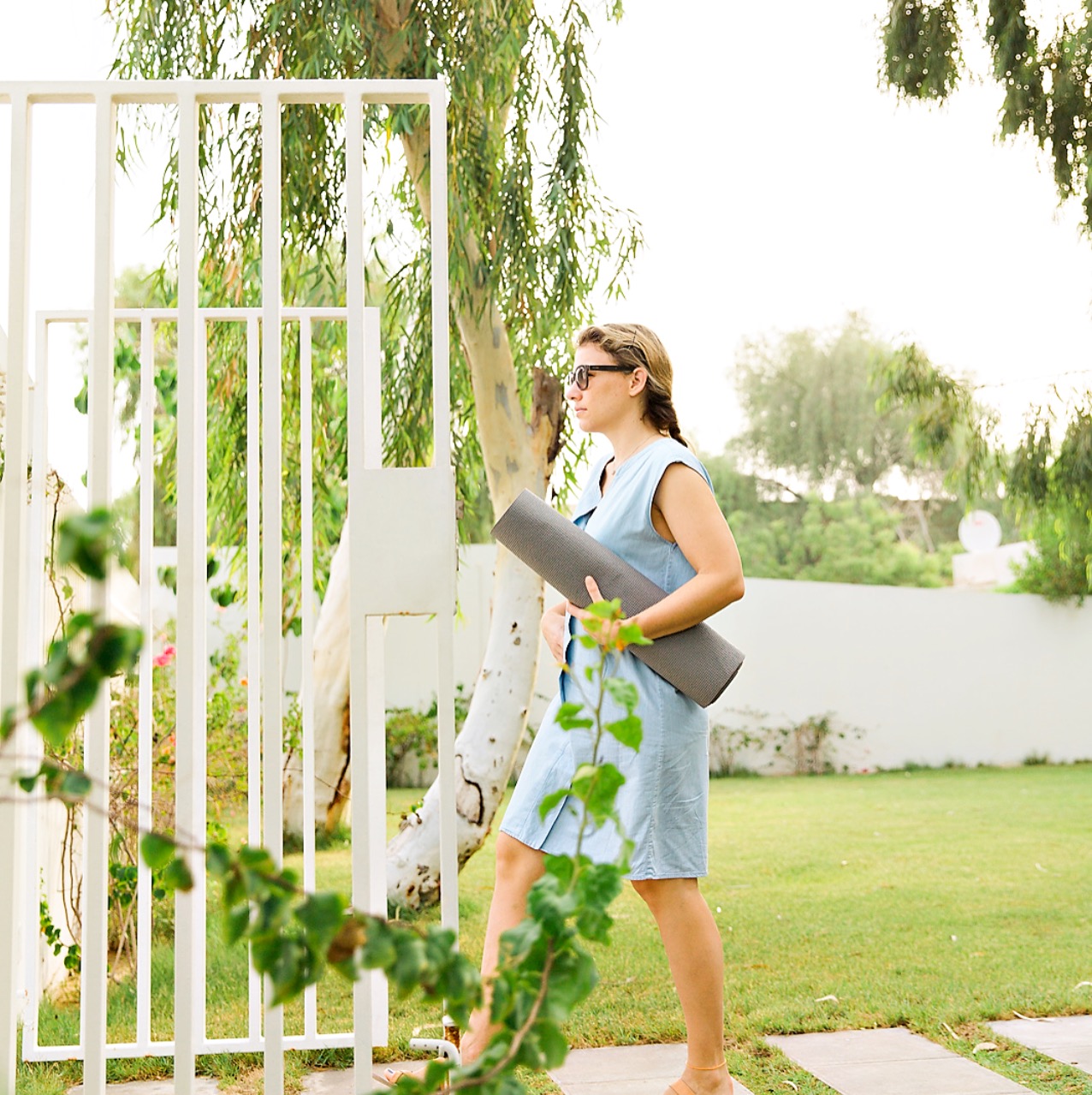 It's that time of year again—Summer. And most probably your plan is to fill your days with visits to the beach, traveling, lots of food and exploring…Leaving your wellness routine as the last thing on your mind. But let us ask you this, how many times have you said upon returning home from your summer vacation:  "Now I need to detox and get back on track." -And the truth is: Who hasn't? When traveling, trying new foods, and exploring new places, it's completely normal to treat yourself to a little more than you normally would. But we don't want you to stress about it, so we've put together a few easy steps that will make your summer travels and then your return home a whole lot easier and healthier.
Commit to one fresh and healthy meal daily (at least) – There isn't anything wrong with experiencing all the amazing cuisines and dishes a new city can offer, but having several heavy meals in a day can be hard on the body. So be gentle with yourself, and plan for at least one 'healthy' meal a day and make it count. Many places you visit will have amazing markets where you can pick up fresh local produce. If you're staying in an apartment, or even a hotel with a small kitchen, try to occasionally prepare your own fresh meals. Of course, cooking isn't an option on every trip, so for those times when you'll be eating in restaurants regularly, look for the farm-to-table restaurants, and eat in tune with the summer season.
Routine – Staying healthy while traveling isn't just about eating well and getting in the occasional workout. Little things like your skincare, vitamin regimen and mindfulness practices should all be maintained while traveling too. It's easy to consider travel time as time-off from taking care of yourself in the usual way, but practicing total health during your trip will make your vacation all the more enjoyable. If you take regular vitamins(and you should!), be sure to pack them in a travel container so that you can take them with you without taking up too much space in your suitcase. If you regularly schedule time to meditate or take time to yourself, make sure you do the same while traveling. Trust us, keeping these routines won't add any restrictions to your trip, on the contrary, they'll help you to feel your best while traveling.
Switch up your workout – We can all probably agree the one of the best parts about vacation is NOT setting an alarm, and instead following your body's internal clock. Vacations also mean no strict plans for the day, which means exercise can be completed at any time and any place. Just as you are exploring a new culture, why not explore new activities? While away form home why not rent a bike and ride along the water or through the city. Or jump in the pool for some laps. And if you are on vacation with family, find a group sport and play a round of tennis or beach volleyball. The point is to make time for fitness on your vacation without making it a chore. The options are endless, and it's a fun chance to get creative with your workout and explore the outdoors.
As you can see, with a good travel plan, it's not hard to maintain your wellness routine while you are away from home. All you need is some planning, organisation, and a positive attitude. Remember to have fun and enjoy the journey. Do the best you can to make every day a healthy and happy one!
---
our people, our community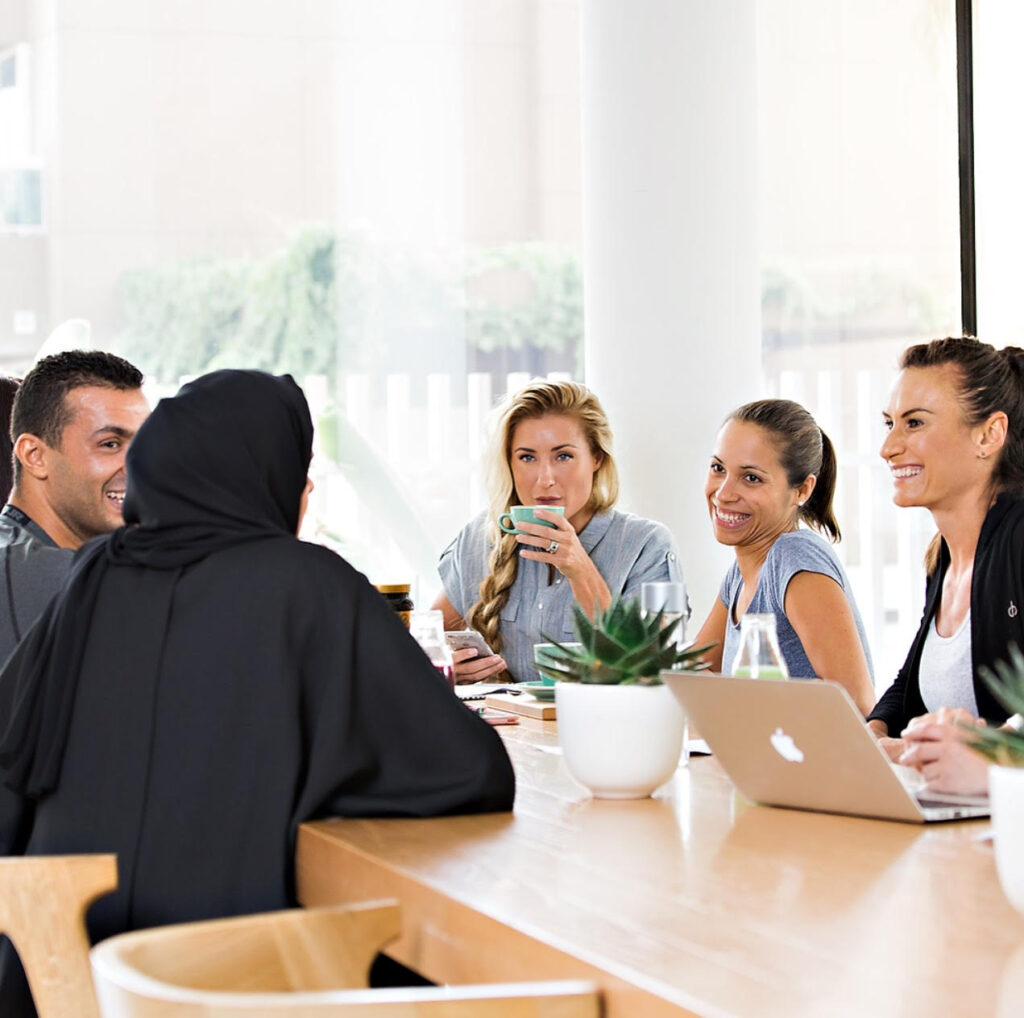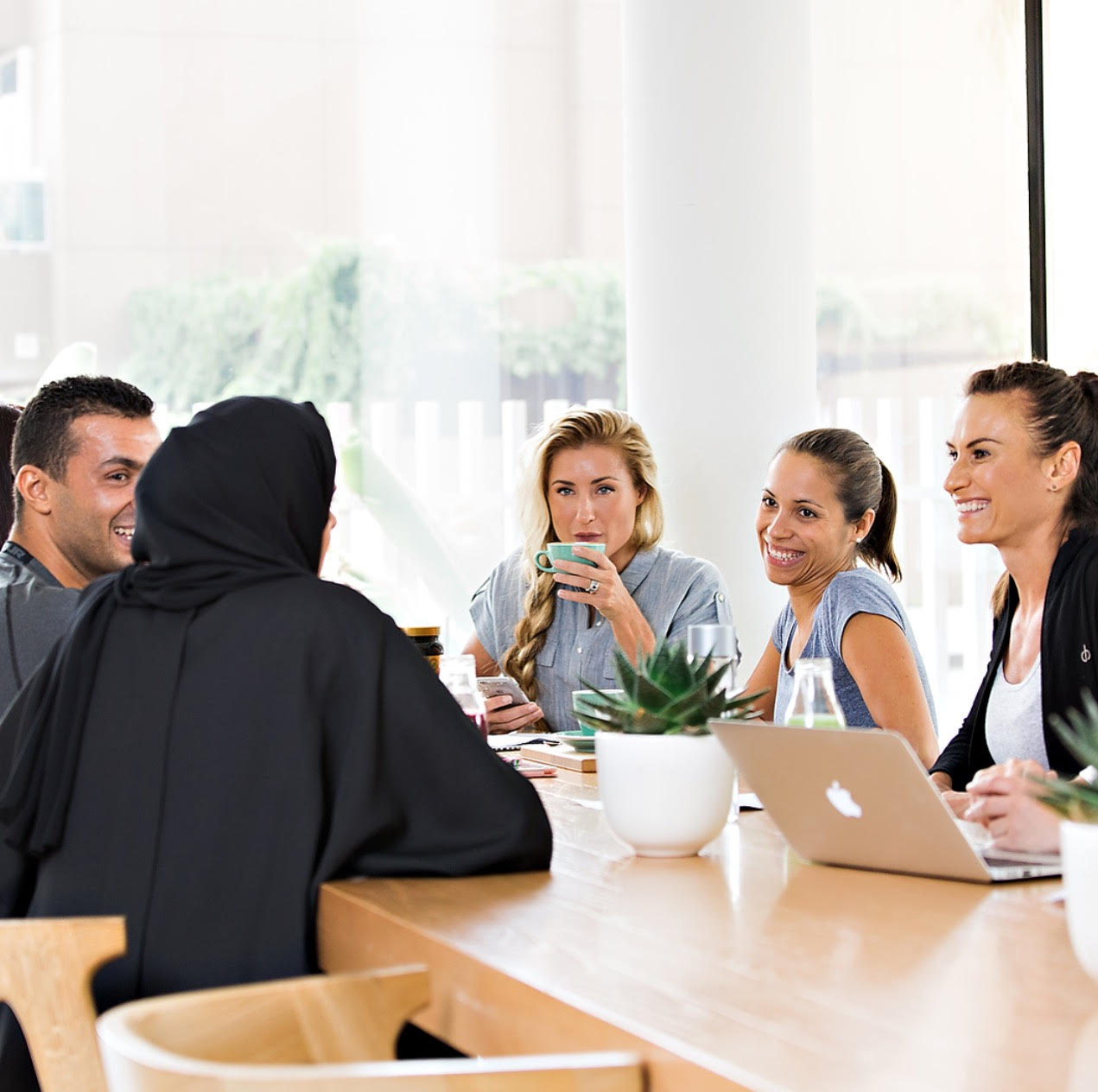 Call it a clan, call it a network, call it a tribe, call it a family: Whatever you call it, whoever you are, you need one." — Jane Howard
One of the most basic human needs is the need to belong, and to feel loved and accepted by others.  We all want to be a part of something bigger. We all want to experience a sense of community. To have a group of like-minded people that are on the same wavelength, and are on the same page supporting each other sharing ideas, interests and working in harmony — be it professional, or personal.
Your tribe members are those people who accept you just as you are, and who want the very best for you.  They make you feel understood, and they encourage you to go after your goals and pursue your dreams.  The members of your tribe also help you to get through difficult times, and provide you with a sense of community and support. Your tribe is made up of 'your people.'
At the Hundred we know these 'people' and we have been blessed to have our own family/tribe grow slowly but surely over the years. And while many often think of slow growth as defective, we strongly disagree, because the truth is that all good things grow slow—dreams, fruit, businesses and relationships.
Gardeners sometimes like to plant trees labeled 'fast growing' for highly sought-after quick results. But here's the thing —fast-growing trees don't have deep enough roots to last through storms and droughts. Good things need time to take root and grow. A slower more organic pace will help your roots stretch deep and wide. Trust us it's okay to grow slow. As a result of our organically paced growth, we have the most amazing tribe and community of  people who share common interests and values and show genuine appreciation and care for each other.
This Ramadan follow us on Instagram as we will share a little more about the heartbeat of The Hundred Wellness Center, our people, our tribe and family!
---
ready for Ramadan?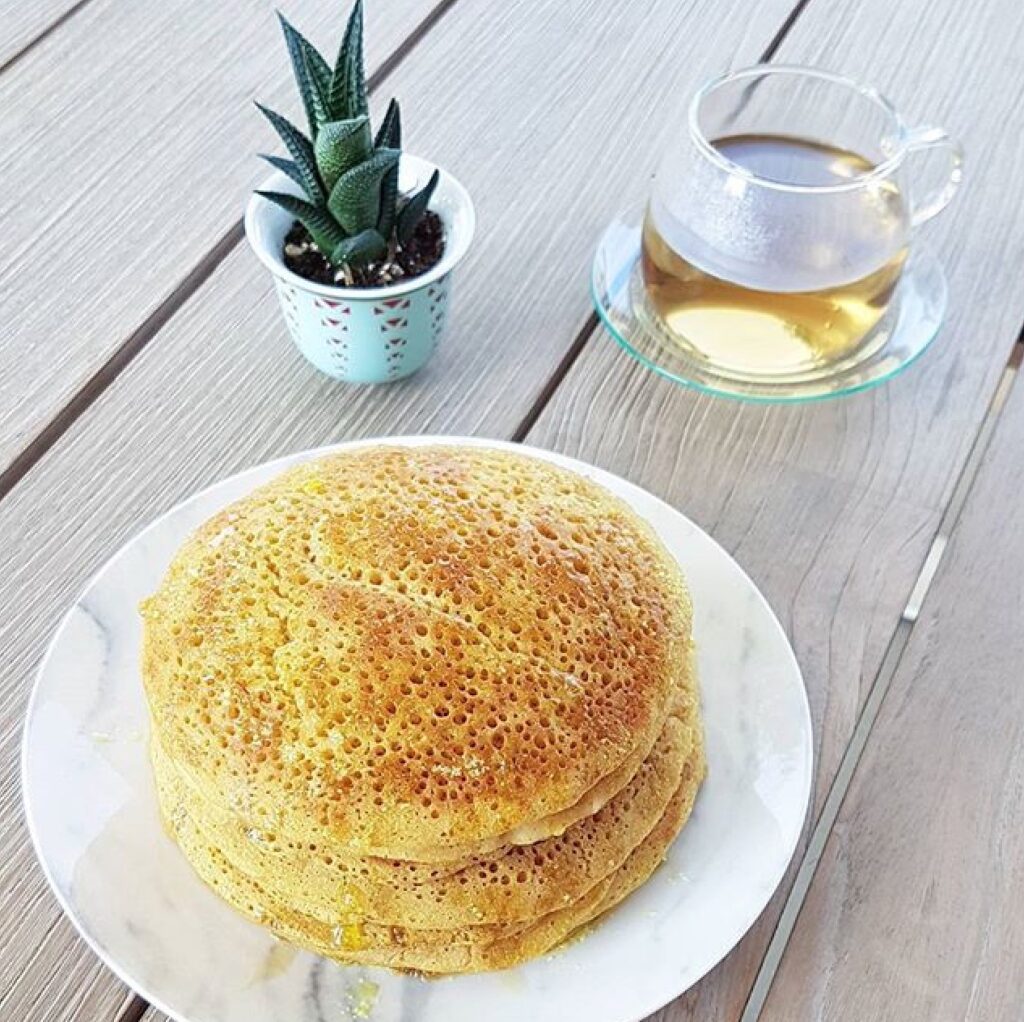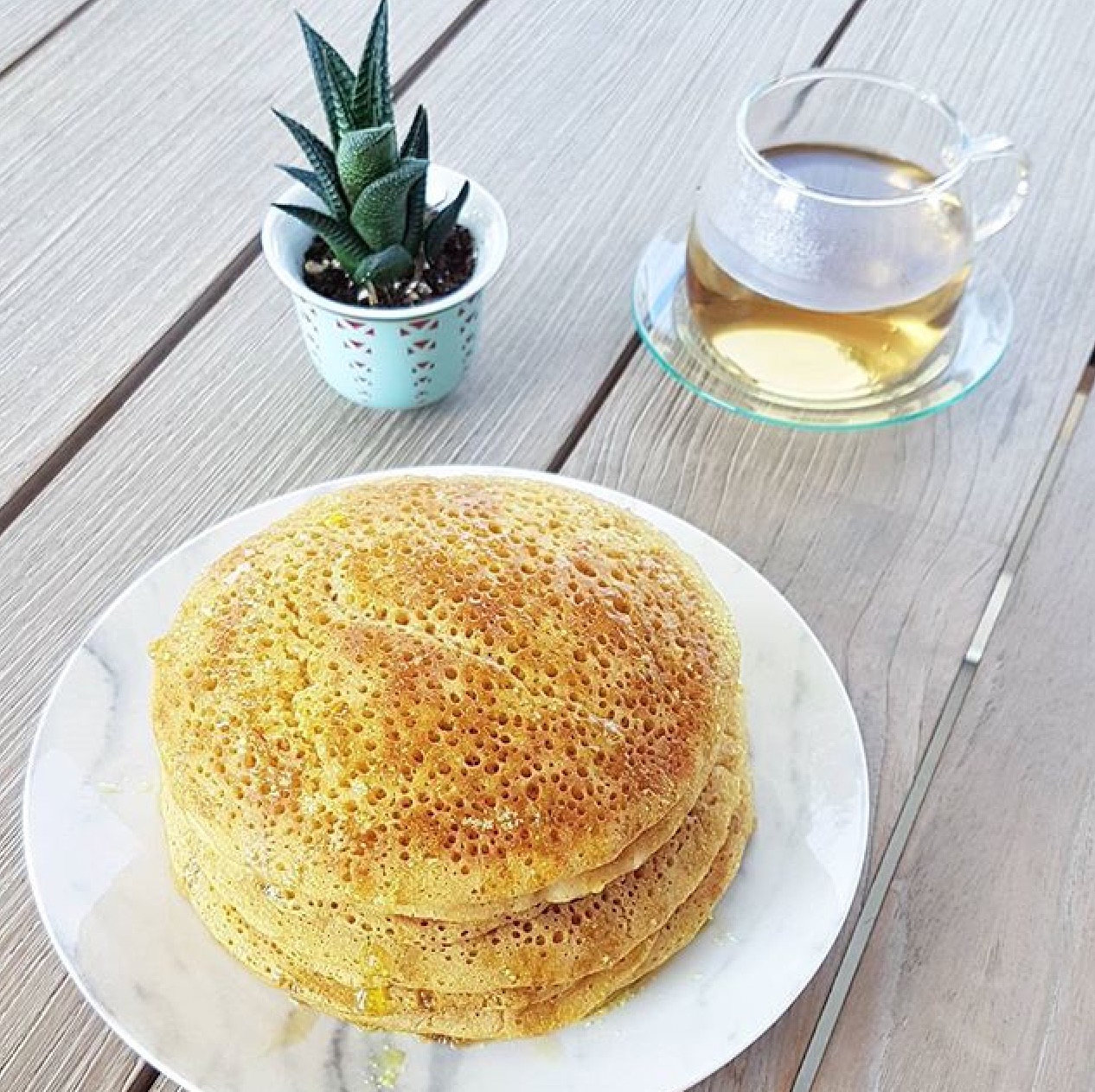 Ramadan is almost here and we want to help you approach your fast this year with mindfulness, discipline, and awareness. Perhaps it can even be an opportunity to focus on living a healthy and balanced lifestyle through a more mindful approach to eating, and to better prepare you for fasting, we have put together a few ways that can prepare your body for fasting. By planning and adjusting your routine before the fasting starts, it will be easier to kick any cravings, making the transition a whole lot easier.
Here are our tips:
Portion control — In these days before Ramadan, it's important to reduce your portion sizes. Some may think splurging on food before fasting begins to sort of 'stock up', but this is exactly what not to do. The aim here is to reduce your appetite and hunger for larger quantities of food, ultimately helping your body transition to fasting in a healthy way.
Start eating your breakfast earlier — By getting your body use to eating breakfast earlier than usual, the transition won't feel so strange for your metabolism. So start putting your alarm on a little earlier each morning, and even if you're not hungry, eat. You want to trigger your stomach into understanding your new routine and when to expect food.
Don't snack — If you are a hard-core lover of snacks (even those healthy ones!), then Ramadan can prove challenging. So just like with breakfast, you want to reset your stomach and mind now in the lead up to Ramadan, so try to stick to only three nutritious meals a day. This will help you lose the desire for these little goodies throughout the day, and your body will begin to not to expect them in your routine.
Step away from the coffee — Caffeine withdrawal, it's a thing. And if you are a: 'multiple cups of coffee' kind of person, that headache will feel much worse while you're fasting if you haven't prepared your body in advance. If cutting down on your favourite cuppa seems impossible, then start small and work your way up. First, reduce your coffee intake to only one cup a day (somewhere mid-day not first thing in the morning), and maybe even switch to decaffeinated coffee. And ultimately, finish with cutting it out of your day all together.
Stock up on your groceries now  — Prepare now while you are still hyped up and full of energy. Shop and stock up on nutritious foods that can be served at Suhoor or Iftar times so that you're not so tempted by those hunger driven guilty pleasures later. Plan what foods are best to have for breakfast, find the recipes and stock up on the ingredients, this way you will leave less to temptation and you can make sure that cravings won't hinder what your body actually needs while fasting.
If you feel that you need help or accountability throughout this Ramadan, and really want to make it your healthiest Ramadan EVER, get in touch with us via email us or call on +9714 344 7333 to see how we can help!
---
sweat yourself to health!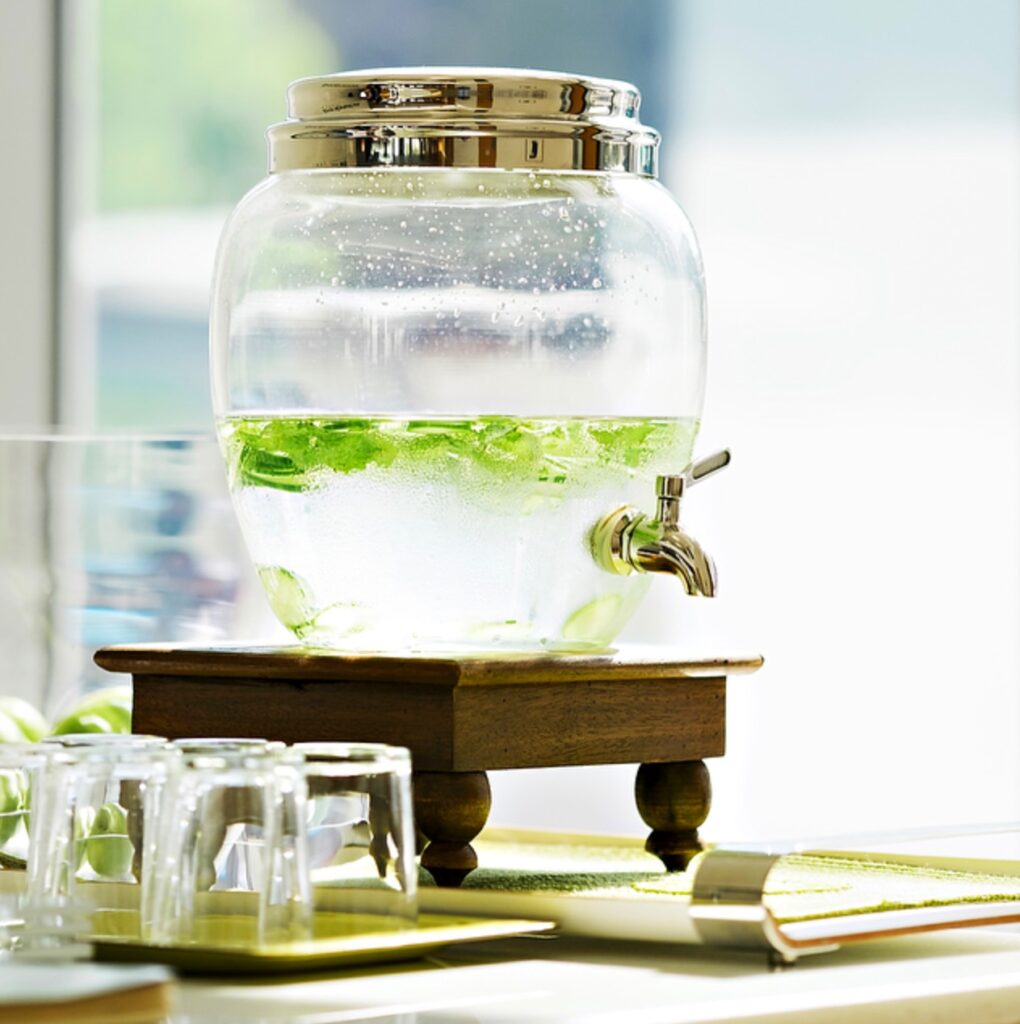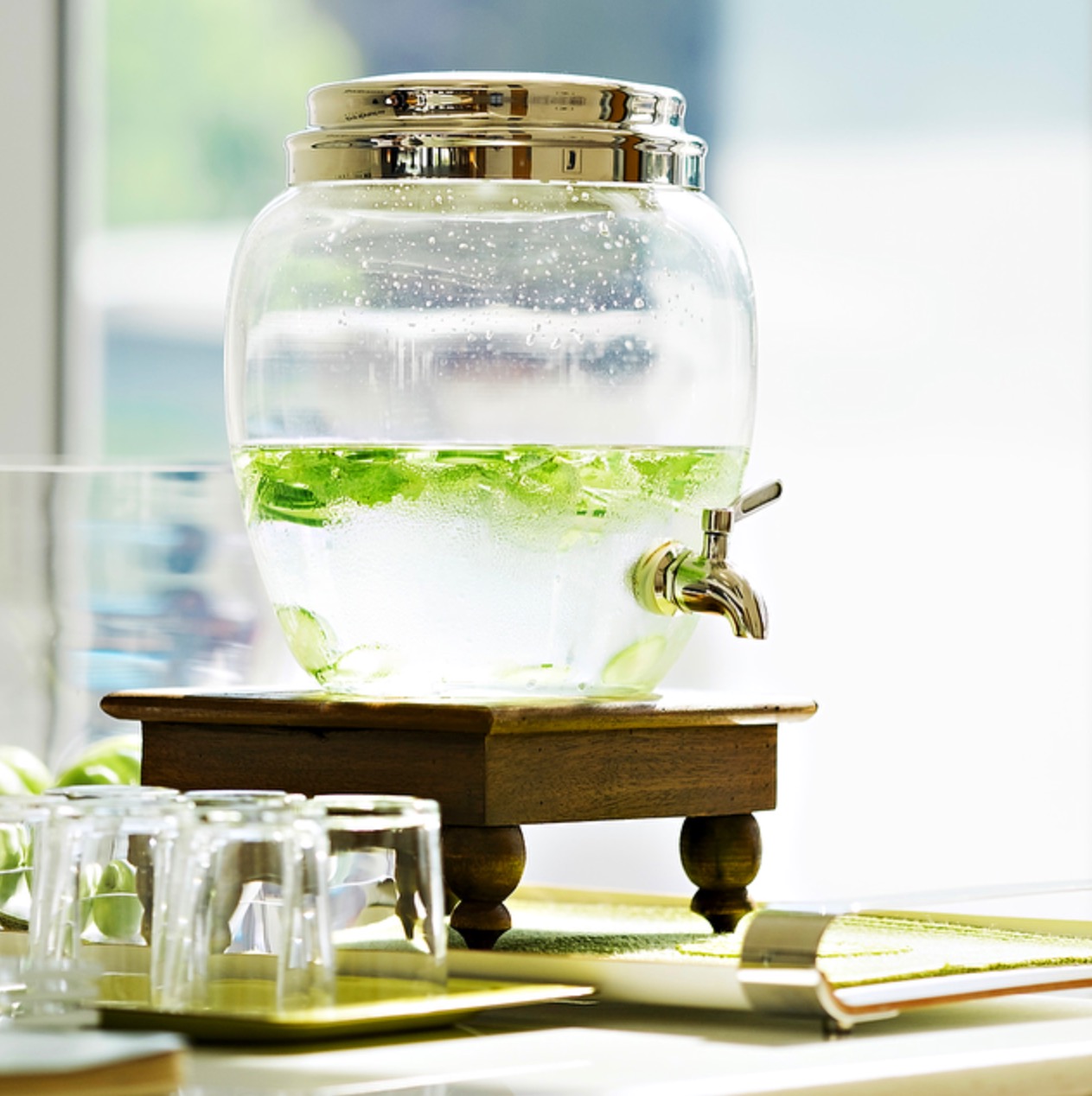 We are so excited to announce that we finally have our infrared sauna up and running!  For months we have been working hard to bring you transformative infrared sauna services to The Hundred Wellness Centre. Unlike traditional saunas, which operate at extremely harsh temperatures, our infrared sauna is gentle, soothing and it's therapeutic heat promotes relaxation, detoxification, improved sleep and so much more. Infrared sauna therapy helps you relax and relieves stress while you receive an invigorating deep tissue sweat, leaving you fully refreshed and rejuvenated after each session.
Whether we know it or not, we are exposed to heavy metals on an almost daily basis through pollution and as a matter of modern life, and left undisturbed, these heavy metals can cause illnesses. Sweating is the body's safe and natural way to heal and stay healthy. Infrared saunas therapy induces a rise in core temperature that then results in a deep, detoxifying sweat at the cellular level, where toxins reside.  Infrared heat penetrates tissue, joints, and muscles to help relieve anything from minor aches and pains, to even more chronic pain conditions. Athletes also benefit from this therapy as it can help speed up recovery time post training, as well as decrease muscle spasms.
As with all of the services and treatments you will find at the centre, we strive to bring our clients the best of what is in the wellness world to help you meet all your health and wellness goals. So, in addition to pairing the infrared sauna therapy with our in-house detox program (highly recommended), we are also offering individual sessions, as well as packages.
To learn more or to book a session email or call us today on +9714 344 7333
---
forgiveness is a skill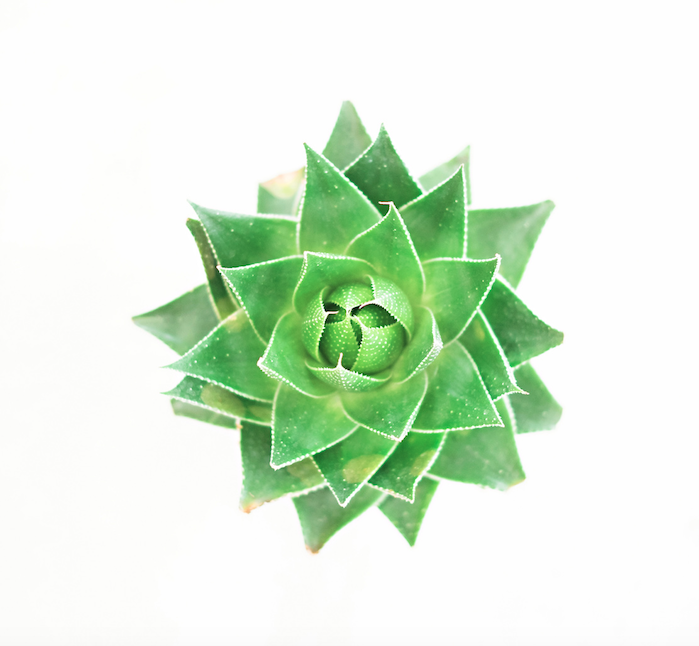 Forgiveness – for·give·ness /ˌfərˈɡivnəs/ the act of no longer feeling anger or resentment towards someone (or yourself).
While we all know the concept of forgiveness, but it can be extremely difficult to really understand it, never mind put it into practice. There are so many layers to it, and many times we make an effort to forgive someone, but then as soon as one bad memory comes up, the anger, hurt and resentment all come racing back, throwing forgiveness right out of the window.
Wasn't life so much simpler as a child? One 'sorry' held the key to fixing everything that was wrong in our world. But we are adults now and that isn't how it works. However, before you are too hard on yourself, did you know that forgiveness is actually a learned skill? We are not born into the world knowing how to do it automatically, it takes time for all of those negative feelings to process, and that is OK!
Sometimes forgiveness almost seems unnatural, because our internal sense of fairness tells us that people should pay for their wrongs. And one of the hardest thing about practicing forgiveness in our daily lives is that it requires us to confront our feelings toward the closest people to us. It is difficult enough to forgive a stranger we might never see again, but it is so much more difficult to forgive a person we love and trust. So even when you think that you have "Blessed & Released", and come to terms with what has happened, there are probably still some buried emotions about the event that you have pushed out of your mind that will come out again once something is triggered.
No matter what the circumstances are, and how challenging it can be as a 'grown-up', forgiveness really is a gift that you give to yourself. It allows you to return to a peaceful place within yourself. So what do you do when you find yourself struggling with all this? Decide today to do something about it. For example one thing you can try on your own is a forgiveness exercise. The below is adapted from the Stanford Forgiveness Project:
01. Get a paper and pen. Make a list of all the people you feel have wronged you in some way. Write each one down and why it was not not OK.
02. Acknowledge that those things did happen, and that they did hurt you.
03. Make a commitment to do what you need to do in order to feel better.
04. Recognize that your anger is coming from the thoughts that you have about what happened, and your thoughts are within your control.
05. When you start getting upset about those past experiences ask yourself, "What am I thankful for?"
06. Focus your energy into looking for ways to achieve happiness by letting the anger go, instead of using your energy on  re-living the negative experiences over and over in your head. (We call this: Blessing & Releasing).
In the end the best advice we can give if you find yourself still having some diffuculty practcing forgiveness, is to please get in touch with us to learn more about our Forgiveness Clinics with Maya Badran. Every Thursday this month Maya is available to help guide you through all your emotions and help you navigate and master this tricky skill.
---
celebrate earth day.. everyday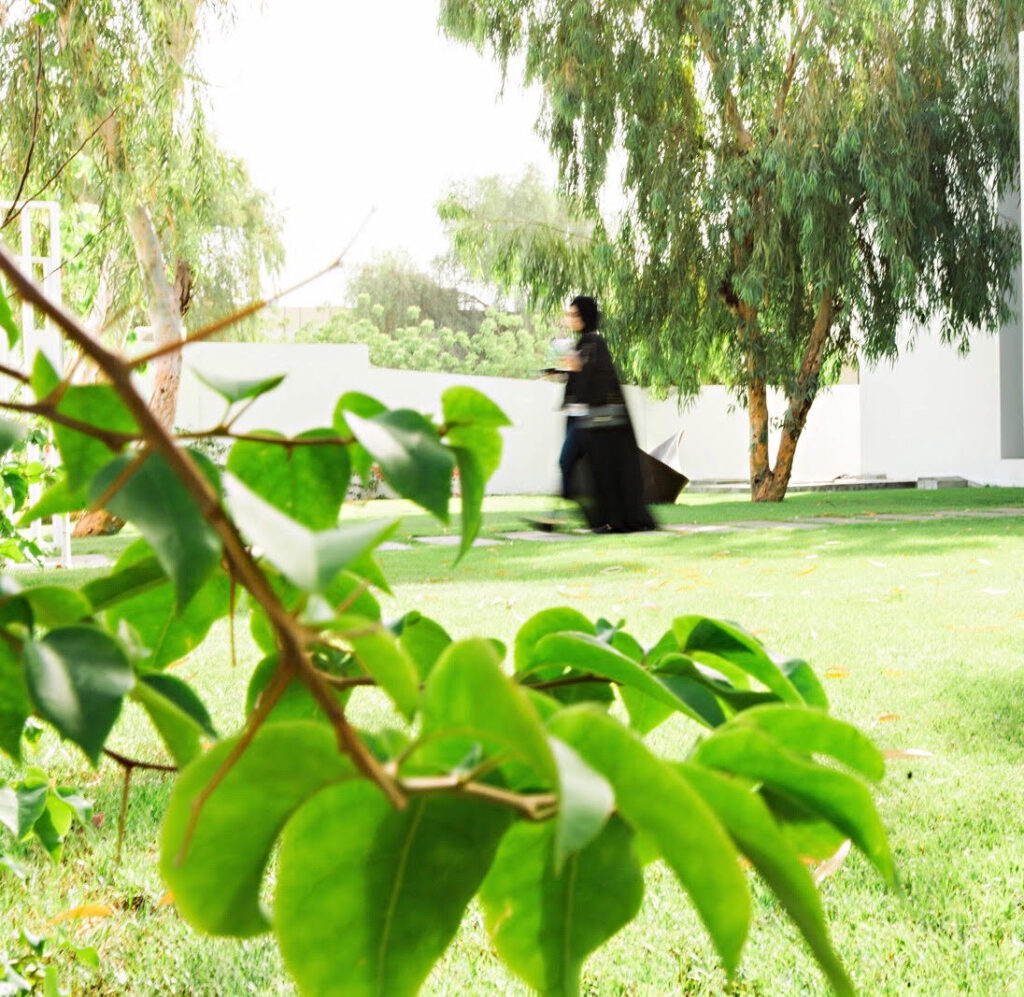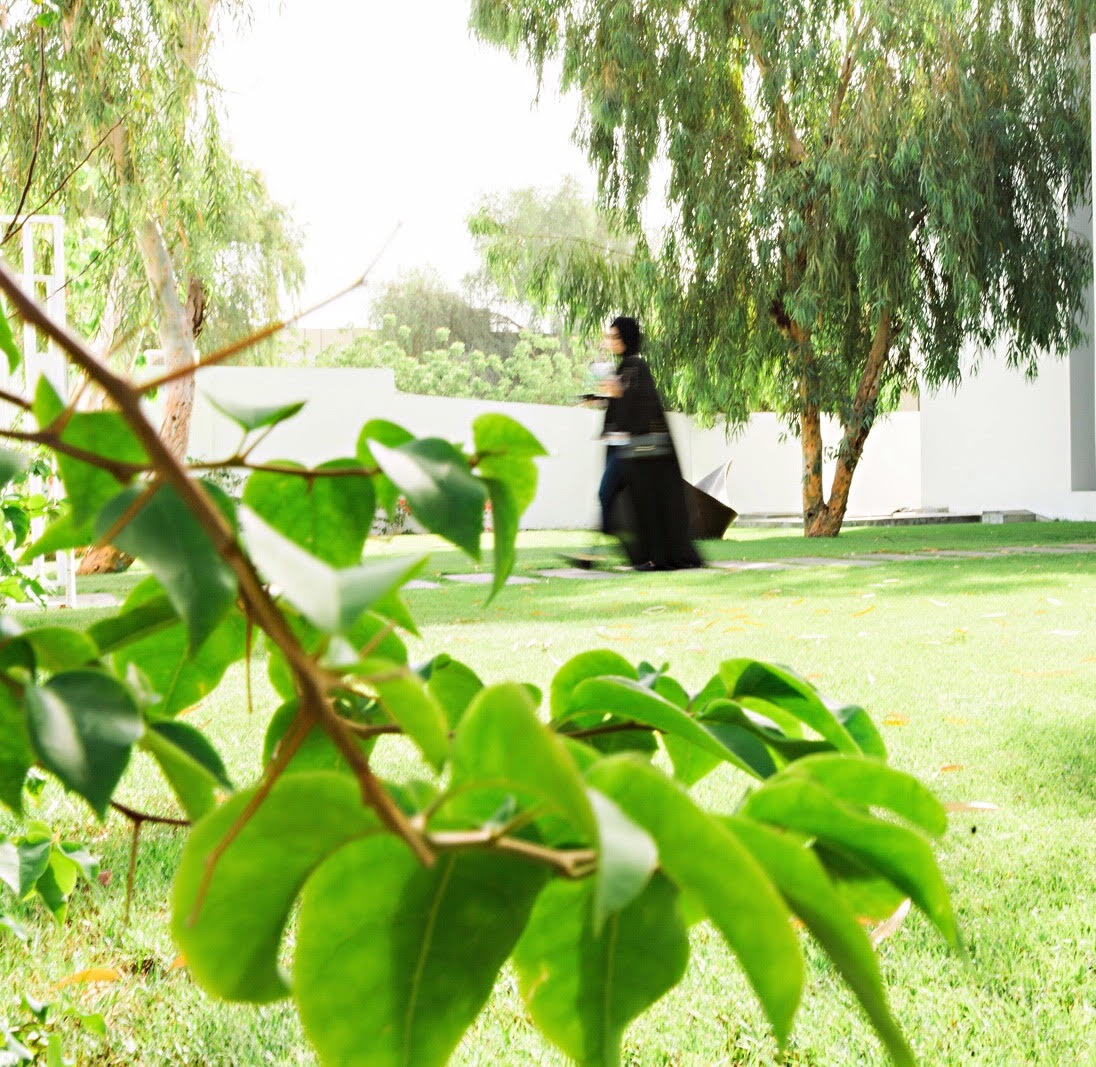 At The Hundred Wellness Centre, our mission is to empower others to live healthier, happier, more intentional lives. Lives where you are consciously choosing the kind of food you eat, who you surround yourself with, how you move your body, and even the things you do in your spare time.
On April 22nd we join people around the globe to celebrate 'Earth Day', but truth be told.. in our little Hundred Wellness world, Earth Day is every single day! Every choice we make as a business and as a team is a conscious one, with the community's health, and the wellness of the planet in mind.
To show you how easy it can be to do the same, we listed a few small things you can do to make every day 'Earth Day':
01. Use canvas or reusable bags – Get yourself some reusable bags and keep them in your car, and the next time you are in the grocery store, simply decline plastic bags from cashier. Scientists estimate that every square mile of ocean contains approximately 46,000 pieces of plastic floating in it. And believe it or not, you CAN make an impact on those numbers by making this small change to your grocery store visits, and encouraging your friends to do the same.
02. Clean your home with non-toxic household cleaners – Most people don't think of their household cleaners as pollutants. Just because these products do their job by cleaning, it doesn't mean they aren't also harmful. So instead of using the toxic cleaners, you can purchase some non-toxic cleaners (we love Ecabiotic), or maybe even make your own alternative cleaners to keep your home safer… and squeaky clean!
03. Learn to love a plant-based diet- Research done by Oxford University shows that when it comes to climate change, following a plant-based diet could cut food-related emissions by 70%. Now we are not saying that you should give up meat completely, but doing your best to lower your intake of animal products is definitely a great start.
04. Buy organic foods and products – According to the Food and Agriculture Organization of the United Nations: "By opting for organic products, the consumer through his/her purchasing power promotes a less polluting agricultural system".  So when you go to the grocery store or farmer's market, depending on what you purchase there, you are contributing to the type of agriculture system you want to support. So support a local organic system (like IGRUAE) that doesn't use synthetic herbicides and pesticides, these chemicals are not only foreign to your body, but also harmful to the water, air and environment too!
These were just a few examples, but there are tons of ways we can make a positive impact for Earth day. If you need more ideas please do get in touch with us and our team will be happy to help!
And this year, as you go through Earth Day, (and the other 364 days of the year) remember to keep this quote in your mind –
"I don't want to protect the environment. I want to create a world where the environment doesn't need protecting." – Unknown
---
the challenge of motivation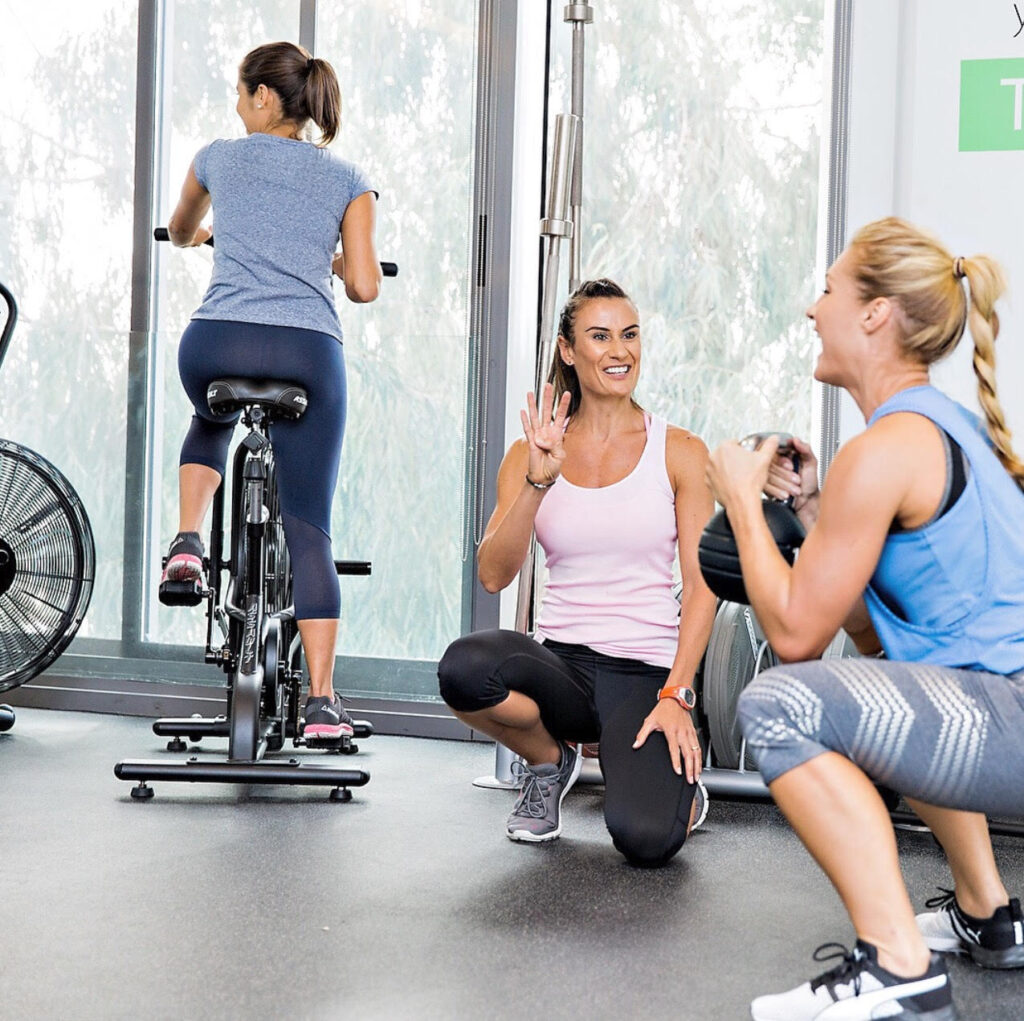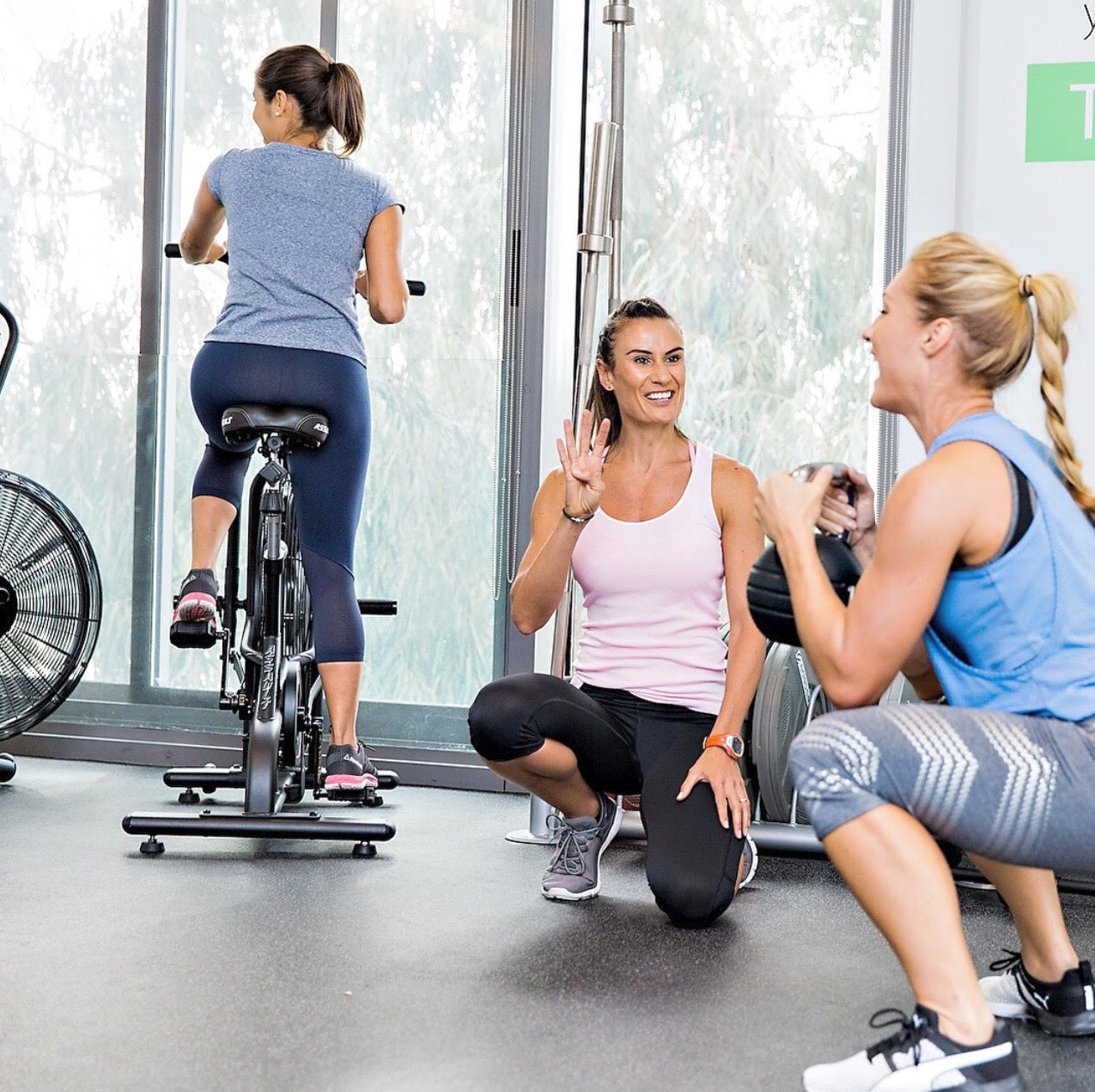 A healthy lifestyle is a long term commitment, but staying focused and motivated over extended periods of time is not always easy.  So now that you have taken the steps to make changes to start on your personal journey to wellness, how will you stay on track? What is your motivation?
First off to start, it's important to know that motivation has a natural rhythm with it's own highs and lows. So the key to staying motivated is kind of like fueling your car.. you don't need the fuel tank to be full to actually drive you just need to make sure it doesn't run empty.  Here are a few ideas to think about that we think could help keep you going:
01. Find your motivator: 
What is your goal? Why do you want to get into great shape and/or make a lifestyle change? Know the exact reason you are making changes to your life to have a clear vision of what you want to accomplish in the end.
02. Accountability buddy: Enlist the support of at least one close friend that will be your accountability buddy. This will be the person that you depend on to help keep you in check, and support you to make sure you meet your commitments and goals.
03. Put it on paper: When you write something down it tends to feel more official. Write down your motivator for making these lifestyle changes, and post the note where you will see it. 
Each time you see your note take a moment to visualize yourself accomplishing your goal.
04. Chunk it up: With any goal it is important to set small, realistic, attainable goals. This way, you can check them off once you have achieved them. Not only will celebrating these small successes make you feel great, but small steps add up to big changes, and are less overwhelming than trying to do everything at once.
05. Be gentle with yourself: No one is perfect all of the time, so if you're having a couple of off days (or weeks) – that's SO okay! Just pick yourself back up and keep going even if you have to set additional small goals to get back to where you left off.
We hope these ideas help, and always remember that if you need assistance with developing goals, finding motivation, or just need someone to point you in the right direction by providing you with the knowledge and support to help you with your journey, visit our website here to see how our team can help!
---
how to stop feeling so 'busy'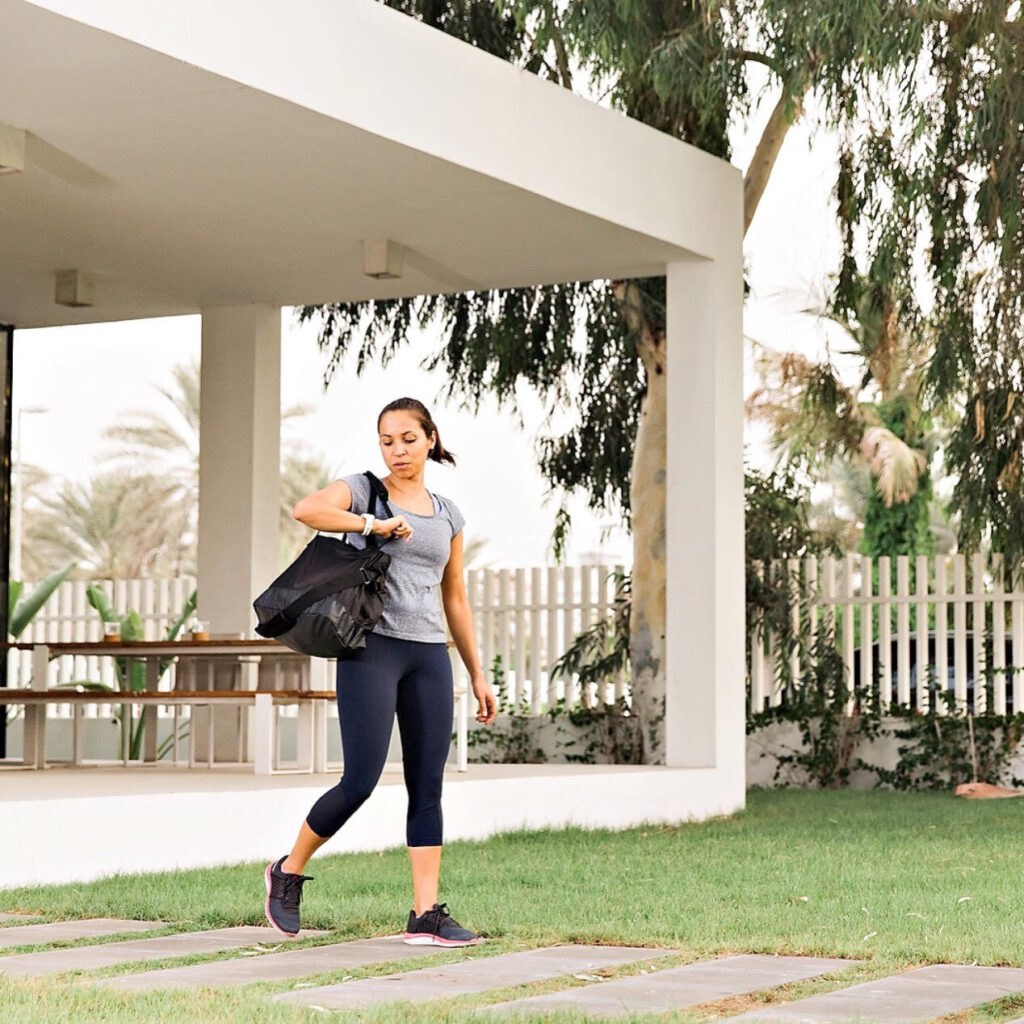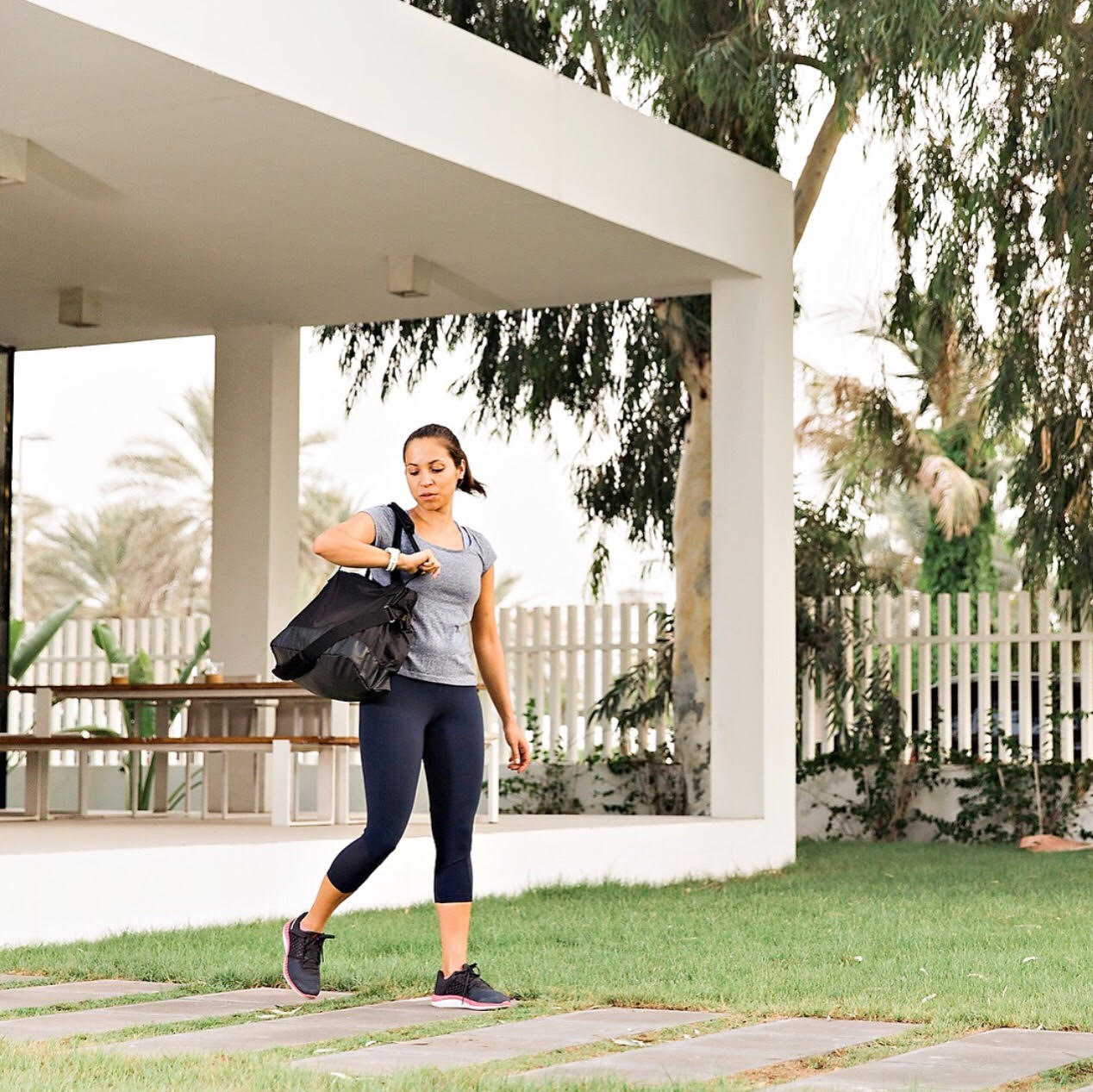 "Those who are wise won't be busy, and those who are too busy can't be wise." ― Lin Yutang
We know that life can be busy. There is so much to do, with so little time. We totally get it! Many of us juggle a lot of balls at the same time – work, our health, caring for our families and the list goes on. All of this leaves us feeling that we are always 'busy'.
How much do you love to have nice little to-do lists organized neatly on post-it notes, with tiny little tasks that can be efficiently checked off? By the end of the day, you feel so happy and in control. Let's be honest, it seems that most of us like racing against time and being this busy, but at The Hundred Wellness Centre we are HUGE self-care advocates. We believe that caring for your mind, body, and soul is a priority in order to live healthy, happy and purposeful life.  So how does one go about doing this when they are so busy and constantly feeling like they are fighting the clock?
Consider these tips to get you started:
01. Appreciate and schedule time for rest: One of the reasons many of us keep busy schedules is that we fail to recognize the value of rest. But rest is so beneficial to our bodies, minds, and souls. Set aside one day per week for some rest and familytime. Intentionally schedule it on your calendar, and then, guard it at all costs.
02. Cultivate 'space' in your daily routine. Take time for lunch. Find space in your morning to sit quietly before starting your day. Invest in solitude, meditation, or yoga. Find opportunity for breaks at work in between projects. Begin right away cultivating little moments of space in your otherwise busy day. Give yourself permission to start freeing up your schedule to give yourself space for your personal needs, and to just BE.
03. Realize that being busy is a choice. It is a decision we make. We are never forced into a lifestyle of busy-ness. The first, and most important step to becoming less busy is to simply realize that our schedules are determined by us. We do have a choice in the matter.
'Busy' does not need to define you― 'UNbusy' is possible. And it's really okay to be happy with a slower paced life– so tell us, what is your current mindset around being 'busy'? And what is one thing that you can do to try and make a positive shift this coming week?
---
4 reasons you need to try bodyweight training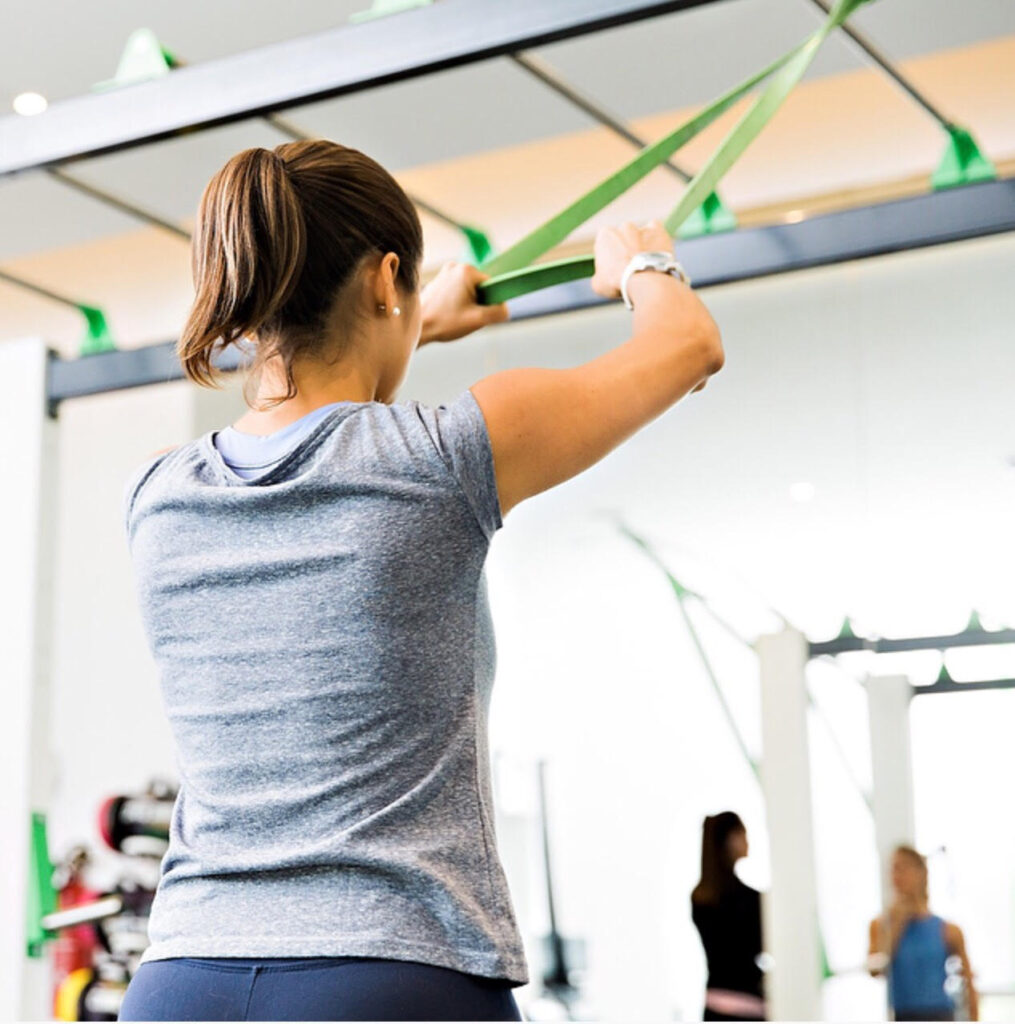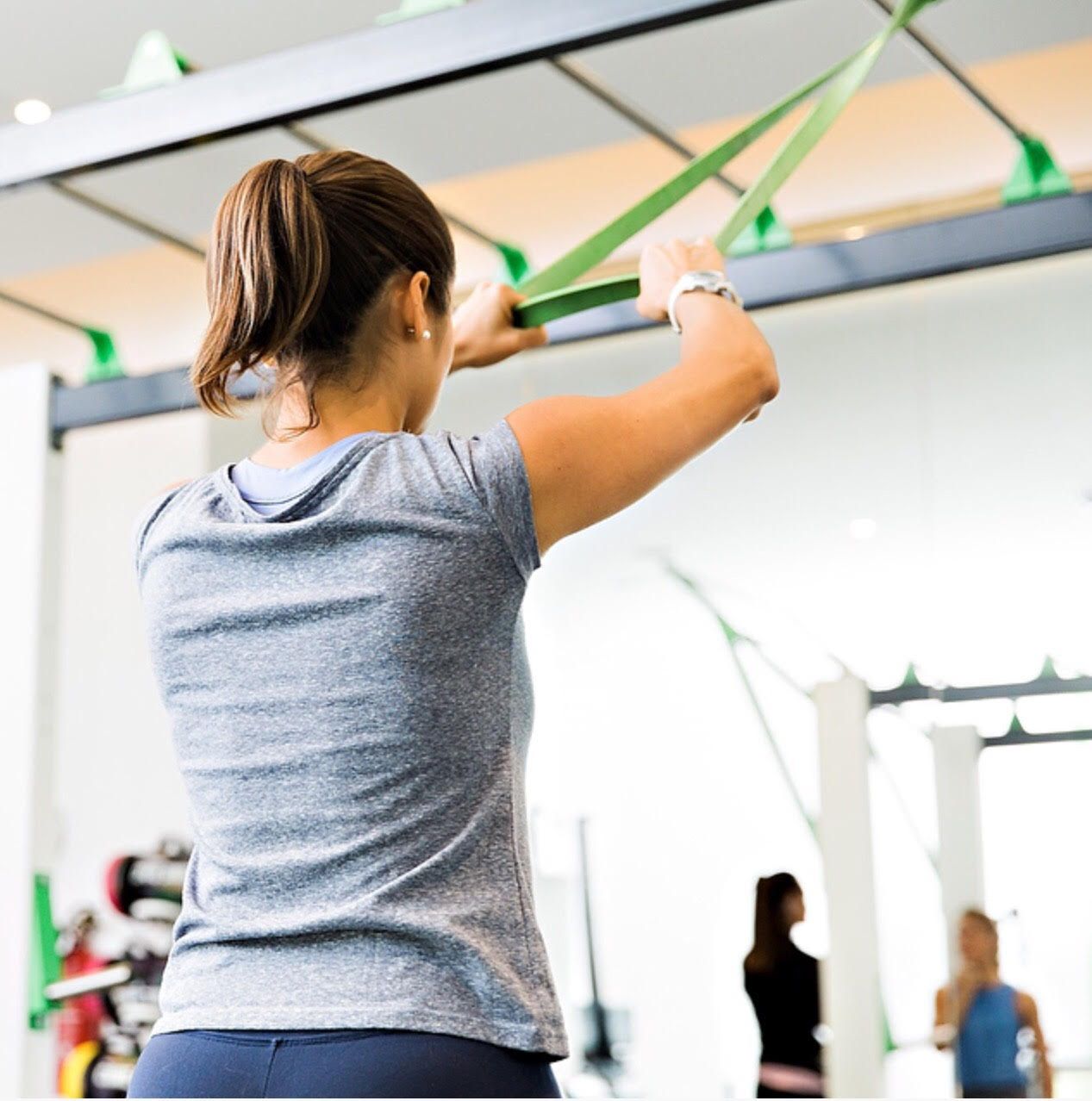 The most challenging, but important part about getting fit is committing to it. The key is to create a fitness habit that becomes like a muscle—the more you work it and maintain it, the stronger it will get. So clearly if you join a class that is fun, and you start to see/feel the results it will be easier to stay consistent and committed! If this is what you are looking for, then we recommend you try out the latest addition to our class schedule: The Hundred Bodyweight Classes. These high energy sessions are a great choice when it comes to gaining strength, building muscle, and burning fat.. Still need to hear more? Here we have listed 4 great reasons as to why our bodyweight classes should be a key component of your workout regime:
01. There is something for everyone: Bodyweight classes are a great choice because they're easily modified to challenge any fitness level. Adding extra repetitions, performing the exercises faster or super-slow, and perfecting form are a few ways to make even the simplest exercise more challenging. And progress is easy to measure, since bodyweight exercises offer endless ways to do a little more in each workout.
02. Super-efficient workouts: Since there's no equipment involved, bodyweight workouts make it easy to transition quickly from one exercise to the next, and these shorter rest times mean it's easy to quickly boost heart rate and burn some serious calories!
03. Injury prevention: Since injury is one of the main reasons why people fall off the exercise "bandwagon", preventing those aches and pains is a big priority for our team at the centre. The Hundred Bodyweight classes are generally quite safe for anyone regardless of experience, age, or fitness level.
04. Let's talk results: Bodyweight exercises get results partly because they involve compound movements -which means that you are engaging more than just one of your joints and muscles in each move/exercise. These types of exercises have been shown to be extremely effective for gaining strength and improving performance.
Now we do know that how you choose to workout is very personal, and there is no "best way" for everyone.. But our bodyweight classes are efficient, lots of fun and offer a ton of benefits that other forms of strength training cannot match, and the sessions are diverse, and never boring! So if you want to give it a try* (*this is highly recommended) check out the class schedule here and call us on +971 4 344 7333  in to book your first class!
---
free weight loss Q&A session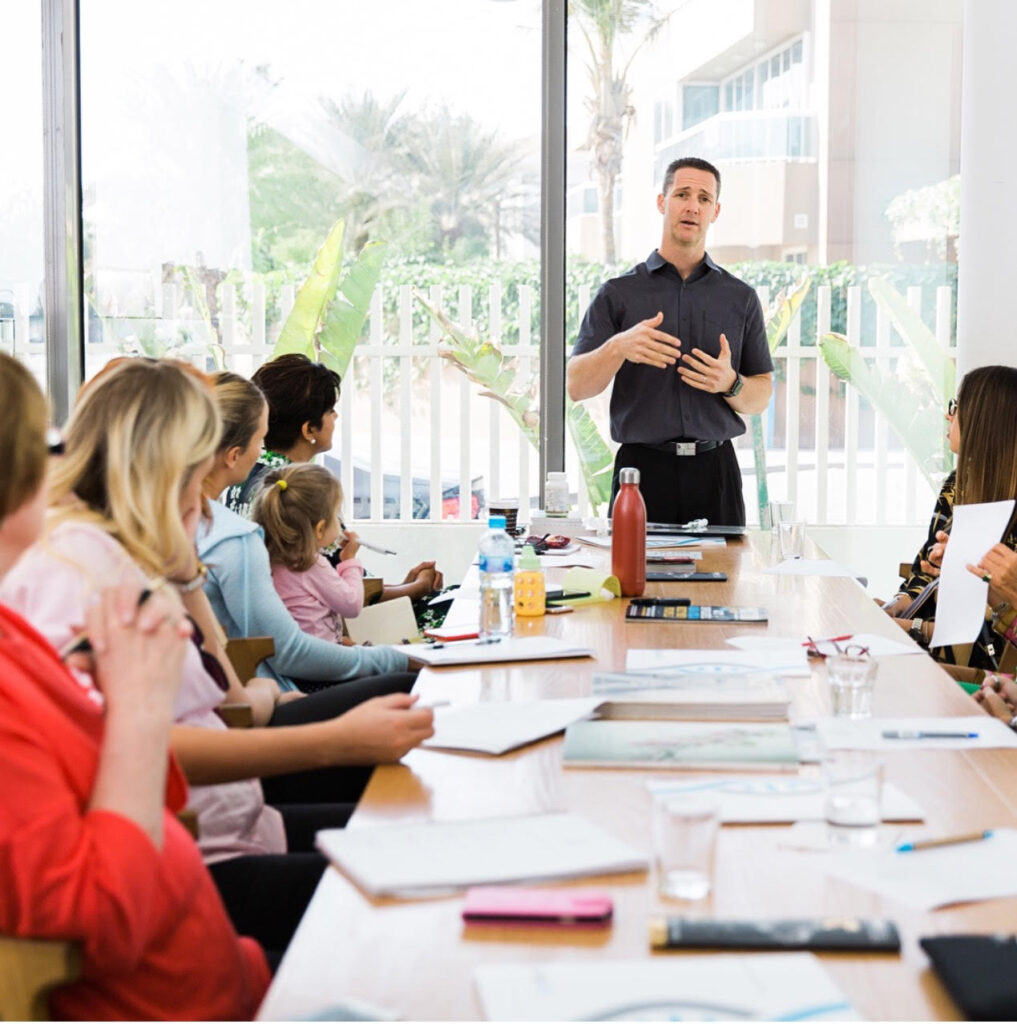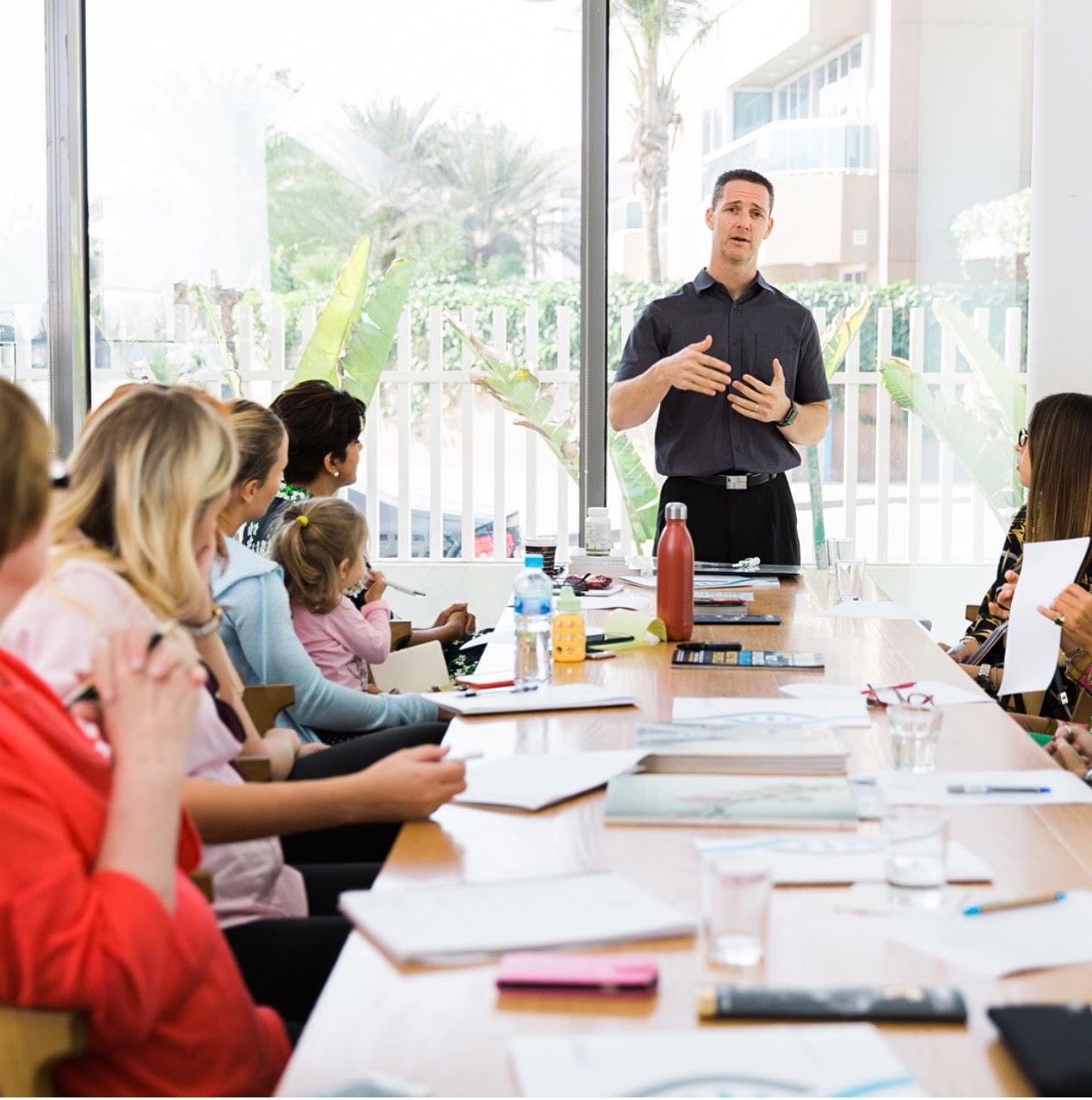 Do you feel like you have "tried everything" when it comes to losing weight and keeping it off? Are you frustrated by your lack of energy while you are trying to lose weight? And do you have a ton of questions when it comes to weight loss?  Then we invite you to join us for a complimentary supportive group discussion led by our in-house nutrition and weight loss expert Ryan Penny from The Wellness Brothers, to have all your questions answered.
Anyone looking for support and solid answers in regards to diets, nutrition, weight loss and everything in between is invited to join! So if you are overwhelmed by all the nutrition advice you hear, and feel like you have tried everything and you still don't fit into your "skinny" jeans, then this session is for you! Sign up to join us (and tell your friends too!) and see what our group weight loss support sessions can offer you.
When: Monday the 27th of March 2017 at 10:30am sharp.
Where: At The Hundred Wellness Centre Cafe.
Limited spots available, so email or call us on +9714 3447333 to book your space.
p.s. If you can't make it but have lots of questions, call or email us to schedule a private weight-loss consultation with Ryan and get all the answers you have been looking for!
---