Monthly Archives:

March 2017
how to stop feeling so 'busy'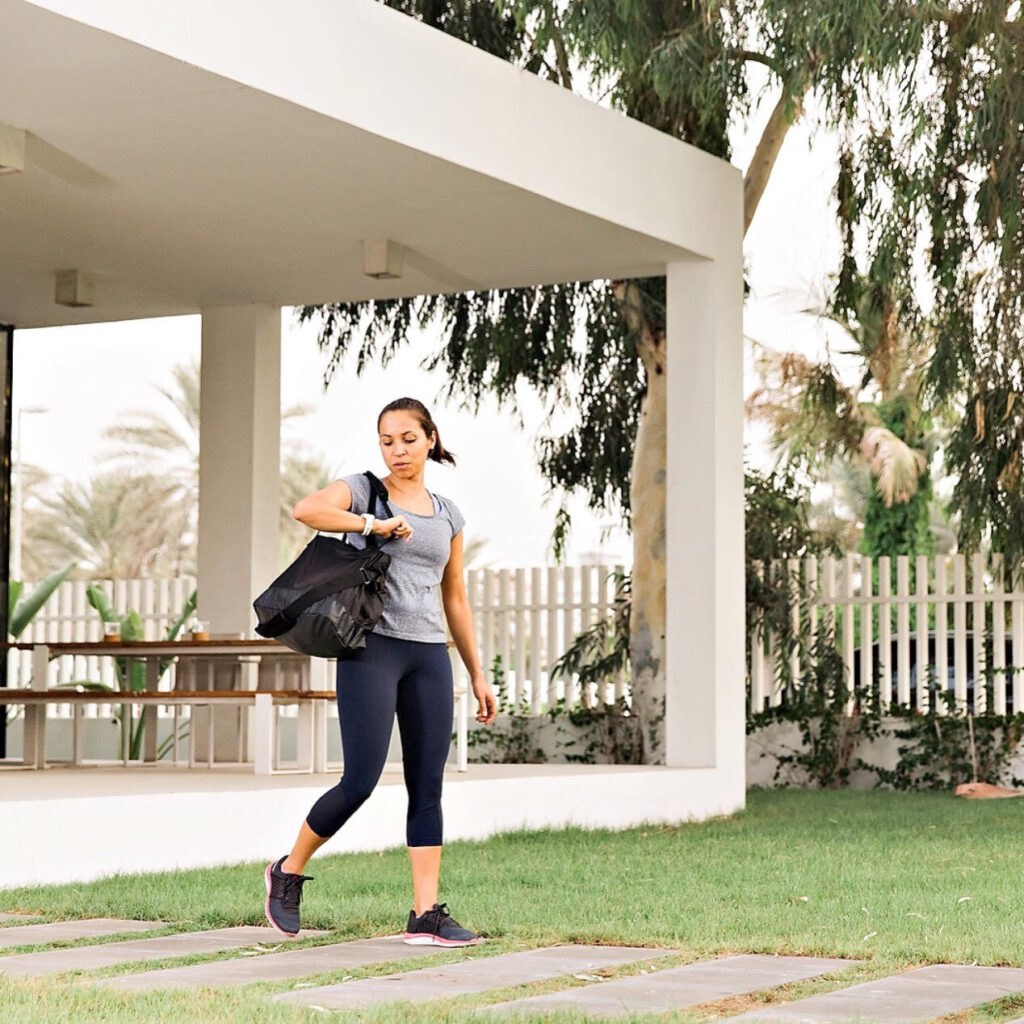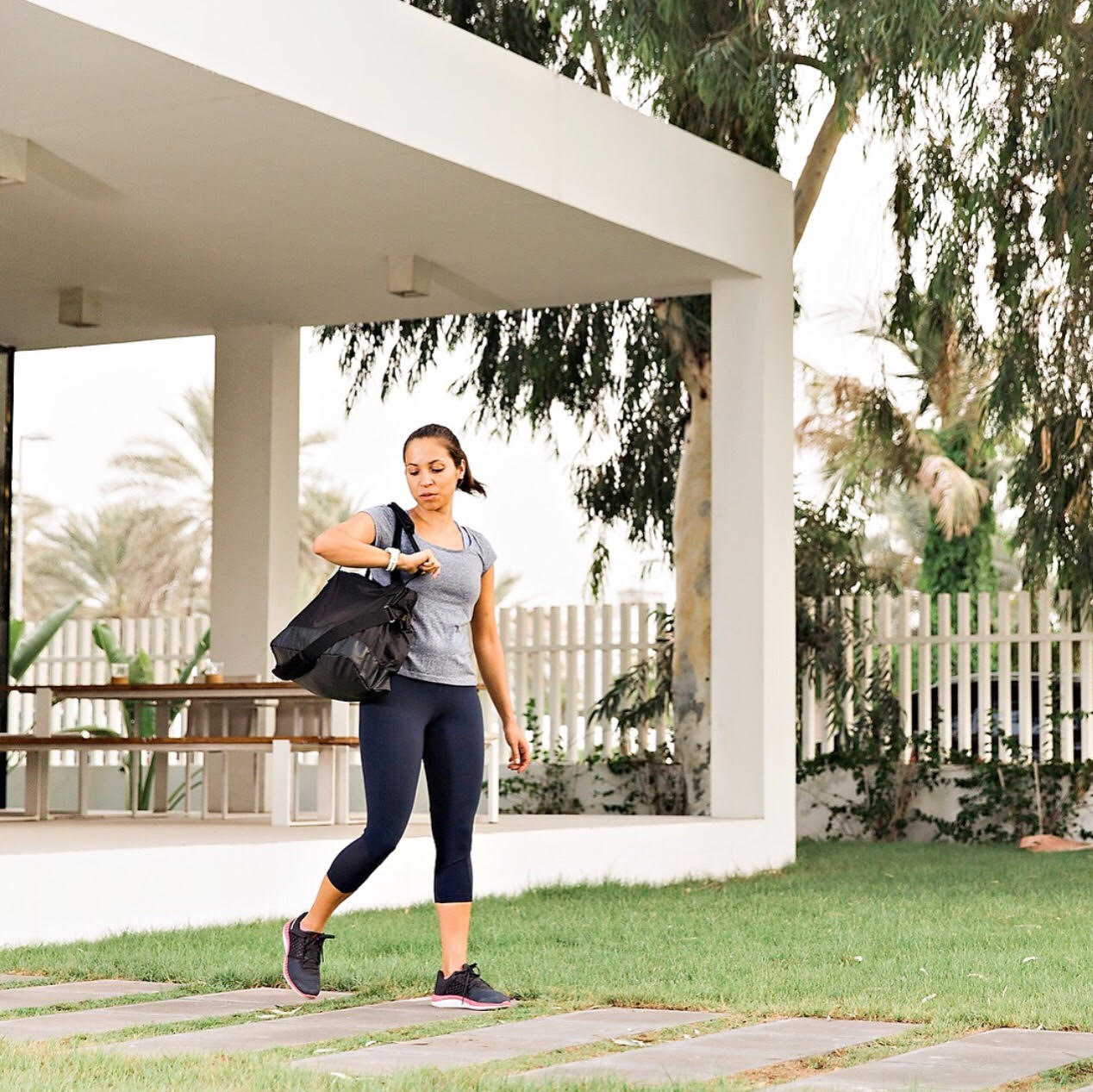 "Those who are wise won't be busy, and those who are too busy can't be wise." ― Lin Yutang
We know that life can be busy. There is so much to do, with so little time. We totally get it! Many of us juggle a lot of balls at the same time – work, our health, caring for our families and the list goes on. All of this leaves us feeling that we are always 'busy'.
How much do you love to have nice little to-do lists organized neatly on post-it notes, with tiny little tasks that can be efficiently checked off? By the end of the day, you feel so happy and in control. Let's be honest, it seems that most of us like racing against time and being this busy, but at The Hundred Wellness Centre we are HUGE self-care advocates. We believe that caring for your mind, body, and soul is a priority in order to live healthy, happy and purposeful life.  So how does one go about doing this when they are so busy and constantly feeling like they are fighting the clock?
Consider these tips to get you started:
01. Appreciate and schedule time for rest: One of the reasons many of us keep busy schedules is that we fail to recognize the value of rest. But rest is so beneficial to our bodies, minds, and souls. Set aside one day per week for some rest and familytime. Intentionally schedule it on your calendar, and then, guard it at all costs.
02. Cultivate 'space' in your daily routine. Take time for lunch. Find space in your morning to sit quietly before starting your day. Invest in solitude, meditation, or yoga. Find opportunity for breaks at work in between projects. Begin right away cultivating little moments of space in your otherwise busy day. Give yourself permission to start freeing up your schedule to give yourself space for your personal needs, and to just BE.
03. Realize that being busy is a choice. It is a decision we make. We are never forced into a lifestyle of busy-ness. The first, and most important step to becoming less busy is to simply realize that our schedules are determined by us. We do have a choice in the matter.
'Busy' does not need to define you― 'UNbusy' is possible. And it's really okay to be happy with a slower paced life– so tell us, what is your current mindset around being 'busy'? And what is one thing that you can do to try and make a positive shift this coming week?
---
get some breathing space with Hatha Yoga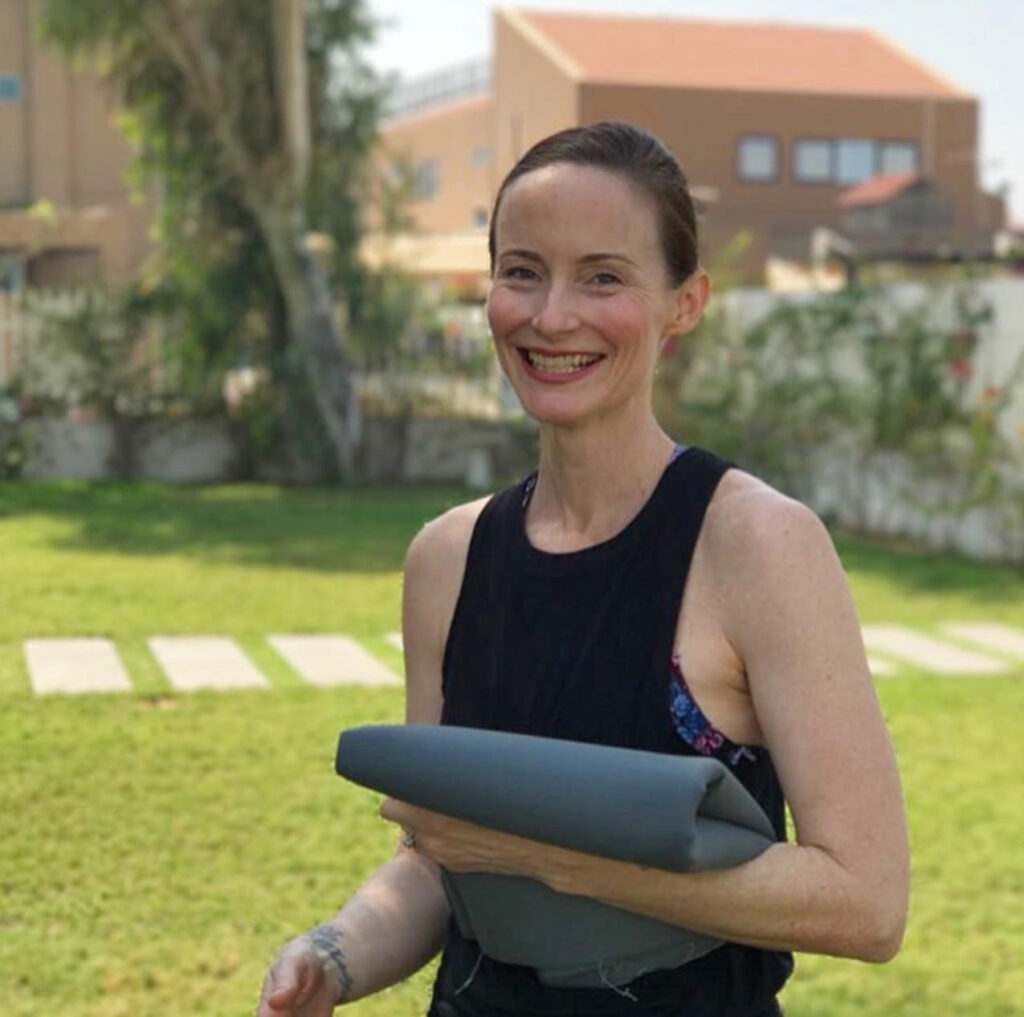 We are happy to welcome Charity Adams and her Hatha Yoga classes to our class schedule as of March 6th. Charity was introduced to yoga in 1996 shortly after her arrival in New York City.  It quickly became the one constant in her life in the hectic world of fashion.  She credits her love of the practice to two early teachers, Amy Ippoliti and Paul Dallaghan.  By a chance reconnection with Paul more than ten years later she was inspired to delve deeper into her practice and completed her teacher training with him at Centered Yoga Thailand, where she continues her education in Pranayama, Asana, and Philosophy.
Asana is the movement aspect of a Yoga practice and Charity's classes emphasize the use of breath to release and strengthen in addition to appropriate physical alignment, all of which will lead to a cultivated freedom of body and mind. Students quickly realize the greatest tool to ease the stress of daily life and one that is readily available is the breath.
If you are looking for a little more breathing space and time to practice your mindfulness we encourage you to join one of Charity's classes, you can see the schedule here
---
In pictures: The free yoga + meditation class held by Kira Jean at The Hundred Wellness Centre
Last weekend, The Hundred Wellness Centre gardens played host to a special, complimentary yoga + meditation class co-hosted by Kira Jean. The class drew in a diverse crowd – from expert yogis to intrigued novices, and everyone said Namaste to the 24th of September in the most peaceful way possible.
Take a closer look at the special event below and to make sure you are the first to know about all of our events and news in the future add your email to our exclusive database, at the bottom of the homepage here. See you at the next event!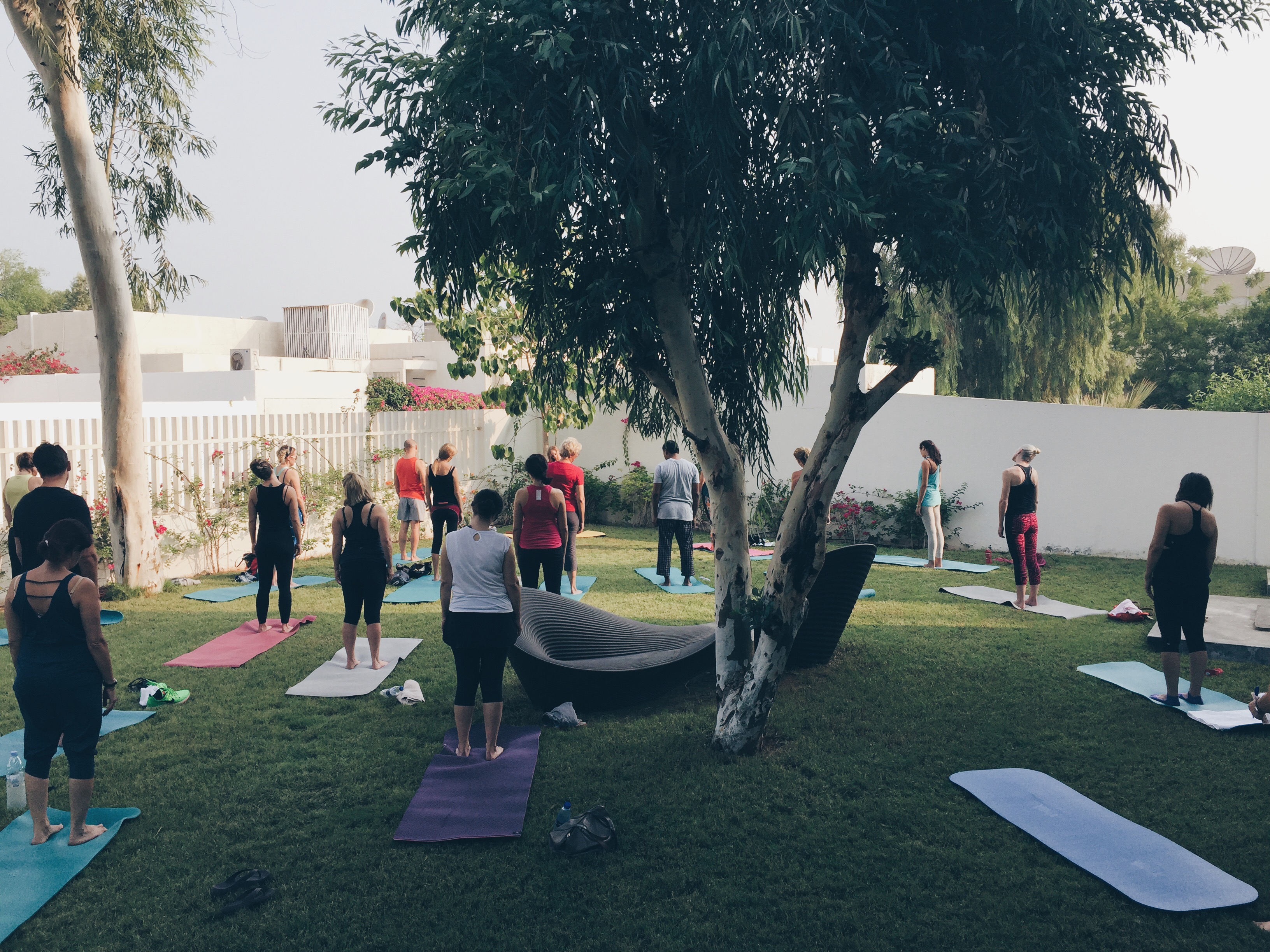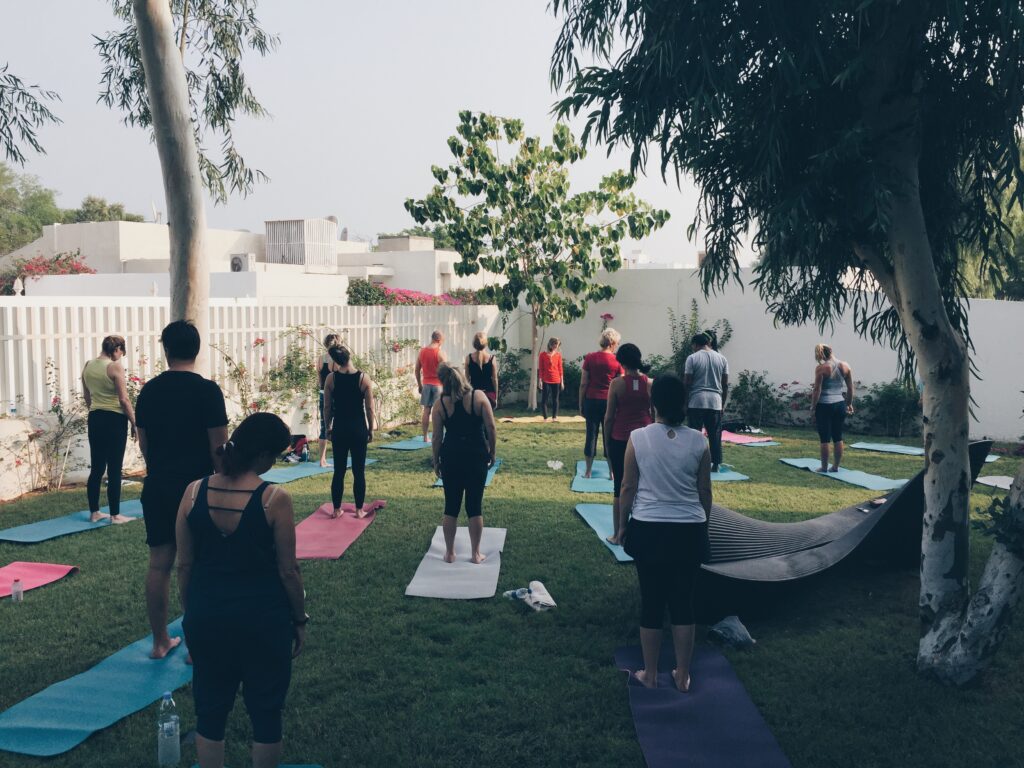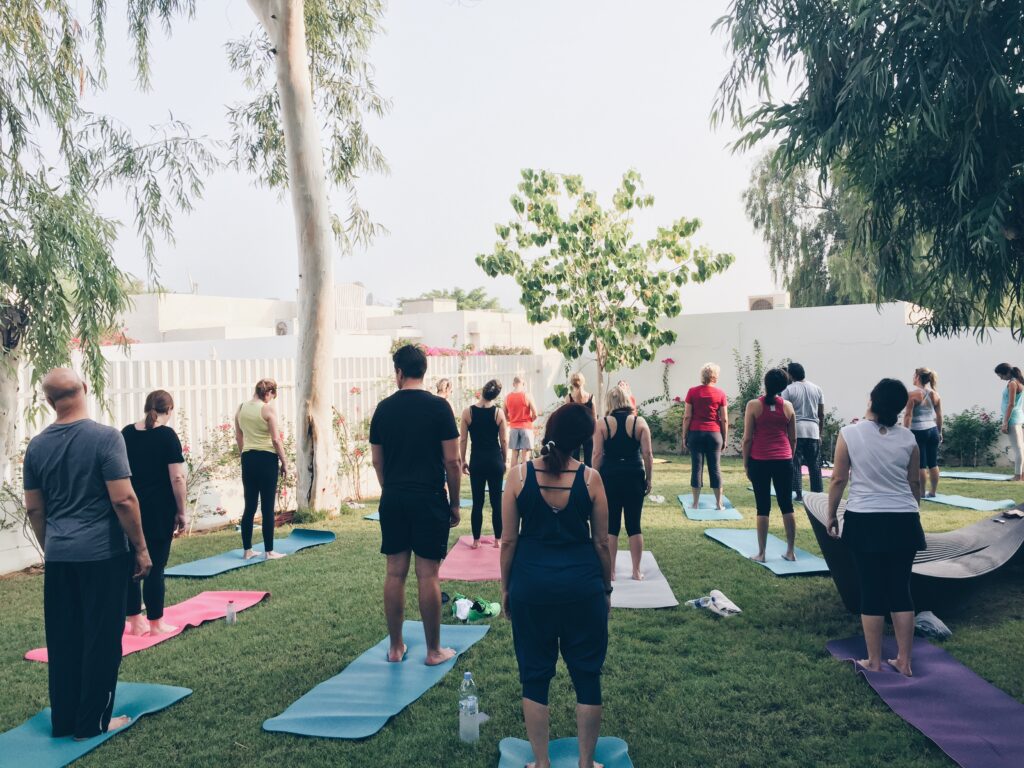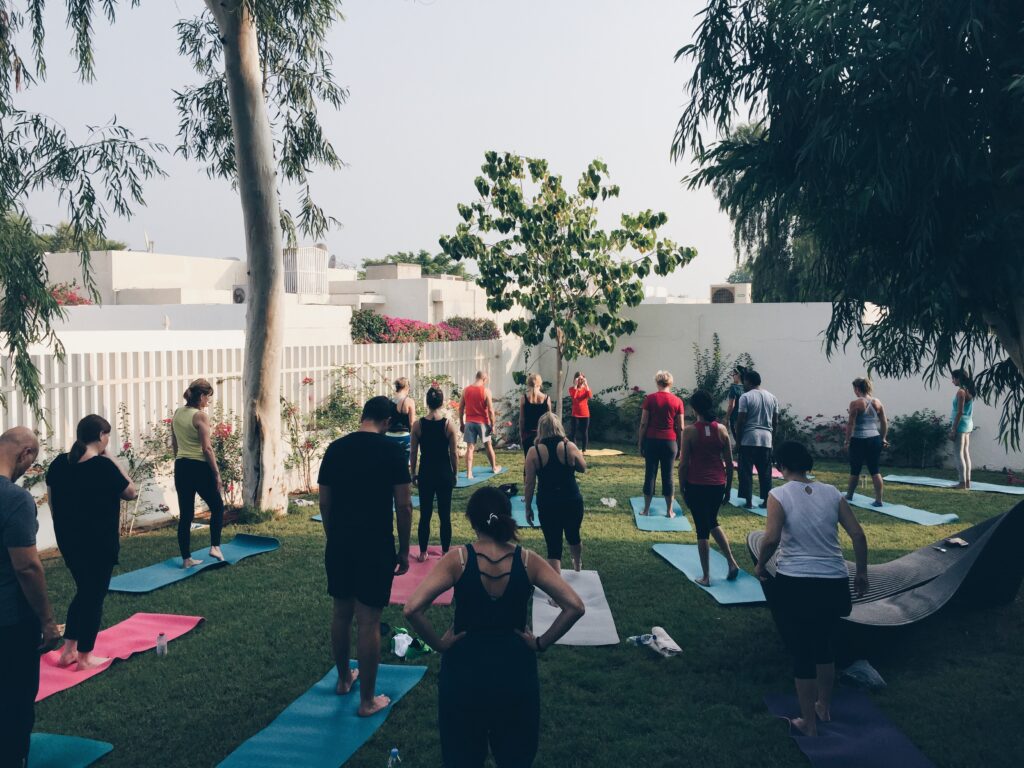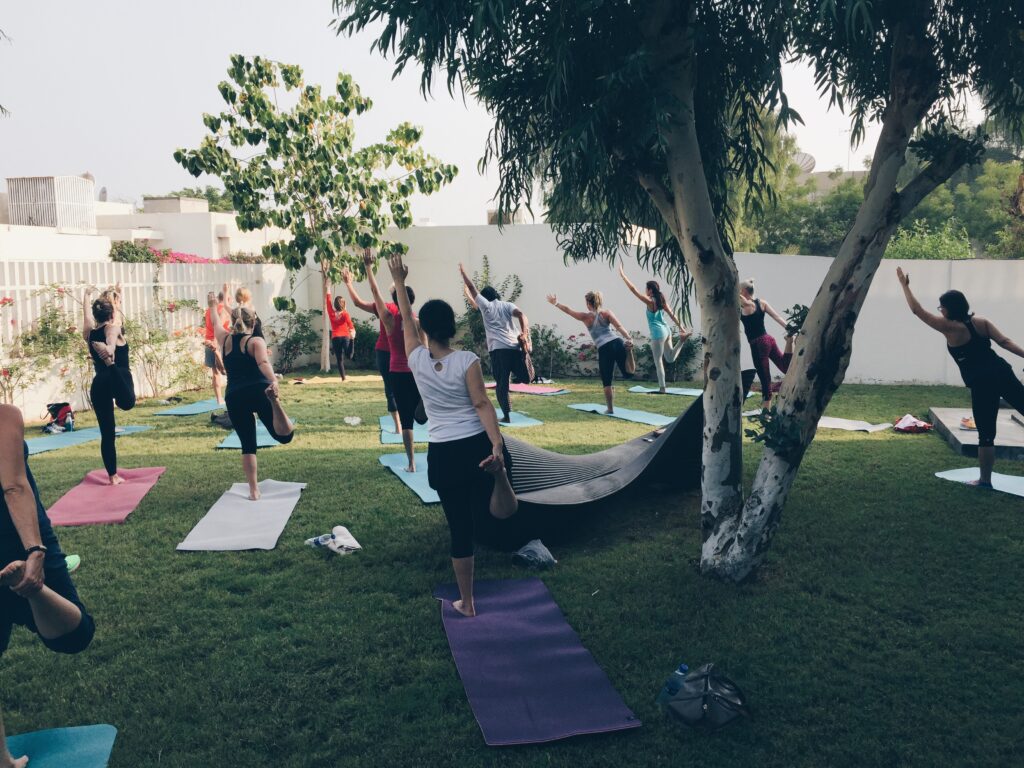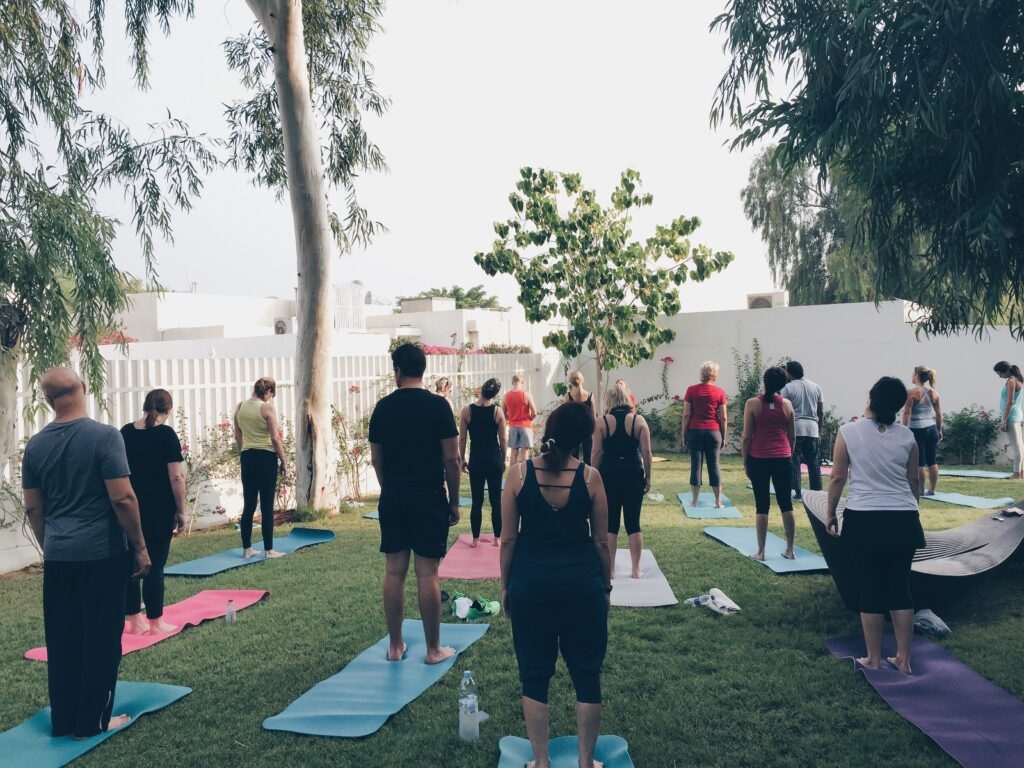 To join one of The Hundred Wellness Centre's scheduled yoga classes, find out more here
---
Special Free Event: Yoga + Meditation with Kira Jean at The Hundred Wellness Centre this September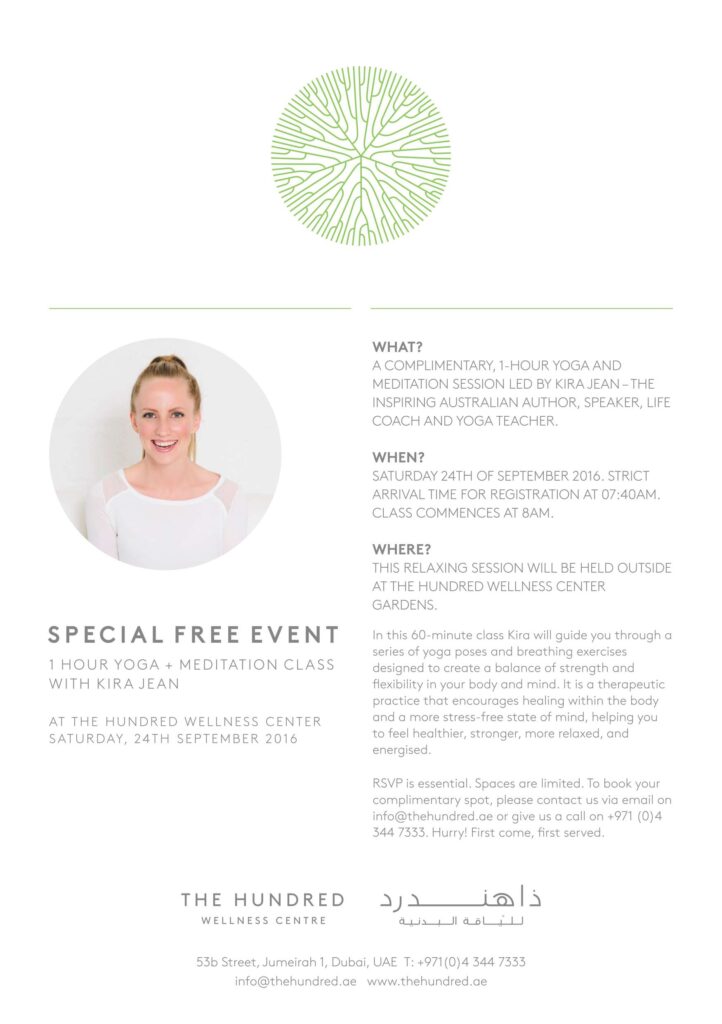 You are invited to join us for a special free event this month as we host a complimentary, 1 hour yoga and meditation class with the inspiring author, speaker, life coach and yoga teacher Kira Jean.
On Saturday the 24th of September at 8am, The Hundred Wellness Center gardens will play host to a 60-minute session in which Kira will guide you through a series of yoga poses and breathing exercises designed to create a balance of strength and flexibility in your body and mind. The class will encourage healing within the body and a more stress-free state of mind, helping you to feel healthier, stronger, more relaxed, and energised.
RSVP is essential and spaces are limited. To book your complimentary spot, please contact us via email on info@thehundred.ae or give us a call on +971 (0)4 344 7333
We look forward to welcoming you on the 24th!
Visit the event Facebook page here.
---