5 steps I took to lower my stress
June 30, 2015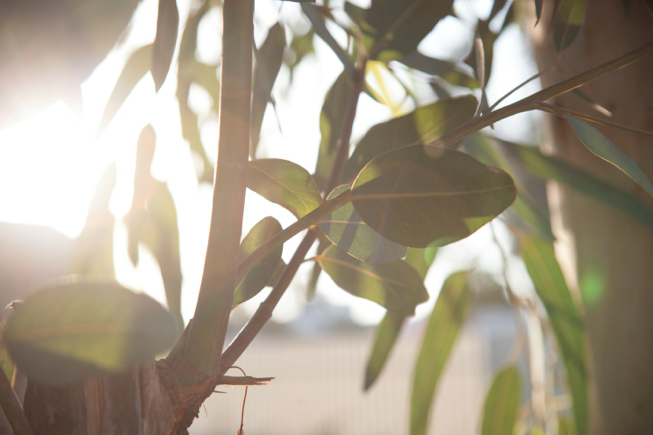 Opening The Hundred Wellness Center was a very rewarding yet challenging journey. I felt my stress levels really increased and knew I needed to do something to bring them down. I needed to find some tools to help deal with the situation and improve my health.
The first step I took was to consult Dr. Sean Penny, our in-house Homeopathic Practitioner at the center. I have known Sean for many years and really believe that homeopathic remedies and consultations can help you with whatever you are dealing with. He advised me on a number of factors that could help reduce my stress:

1. I started using an EarthPulse machine.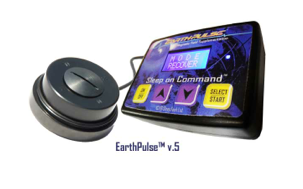 Generating electromagnetic field pulses, using the EarthPulse machine has been proven to help improve sleep, mobility, performance, stamina and strength. Placing it under your mattress, you are able to sleep deeper and receive higher levels of oxygen to your blood and tissues, as the oxygen is burned slower and more efficiently. "They electromagnetically "tune" the body's mitochondria (the cells' power plants)" says Dr. Sean Penny. "And also simultaneously entrain the brain to deeper, longer sleep states, which is excellent for those struggling with sleep, poor recovery and fatigue."
2. I also started taking Inositol Magnesium supplements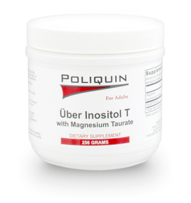 I have been advised by my friend and personal trainer Marti Susanne Hobby to take Poliquin Inositol and it helped me massively with my sleep. Sometimes referred to as Vitamin B8, Inositol is used for panic disorders, attention deficient disorders and controlling mood swings, as well as a number of other problems. Having a calming effect on your body and your nervous system, Inositol can help with stress levels.
Further to that, Magnesium is an extremely important mineral with more than 300 chemical reactions in our bodies needing magnesium in order to work properly. The list of benefits of magnesium is extensive, with it being required for the proper function of nerves, muscles and stomach, as well as many other parts of the body, and I found it really helped give balance to my body and mind.
3. I use AdrenaCalm Herbal & Multivitamin Cream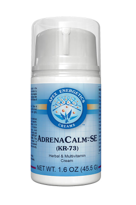 AdrenaCalm is a gentle, soothing cream with herbs and nutrients to support stress response through adrenal management. Hosting key B vitamins, this cream also contains other stress-reliving herbs such as valerian root and fresh bud extracts. Dr. Sean Penny advised me: "It provides agents in an optimal form of delivery to support over stimulated adrenals, and provide support for memory, cognition and the management of anxiety." You can order this cream online.
4. I take Epsom Salt Baths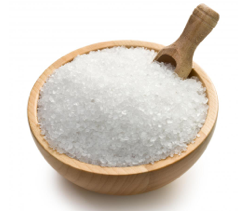 I made Epsom salt baths part of my bedtime routine and it helped me greatly to wind down and relax before going to bed. When dissolved in warm water, Epsom salt is absorbed through the skin and replenishes the level of magnesium in the body. The magnesium helps to produce serotonin, a mood-elevating chemical within the brain that creates a feeling of calm and relaxation. Experts believe that bathing with Epsom salt at least three times a week helps you to look better, feel better and gain more energy. Magnesium ions also relax and reduce irritability by lowering the effects of adrenaline. They create a relaxed feeling, improve sleep and concentration, and help muscles and nerves to function properly. You can find Epsom salt in pharmacies in Dubai they come in a small container though and also can be found inside of Gallery Lafayette's "be supernatural" shop.
5. I drink herbal teas to help me relax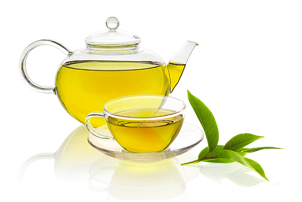 Chamomile, Verbena and Fennel herbal teas are all great ways to help you feel calmer. Another excellent herbal tea is Claritea, which was developed by Dr. Sean Penny and his brother Ryan "The Wellness Brothers" its a detox tea but I also find relaxing. I enjoy drinking herbal teas and really feel them having a positive and calming effect on my body and mind.
There are many different ways that can help you to keep calm and lower your stress levels, all of which will have a positive impact on your wellness and health. Having high levels of the stress hormone Cortisol can really destroy your health and lead to serious issues, so it is important to take control of it as soon as you feel yourself being affected by stress. These are ways in which it helped lower my stress levels, but everyone is different and what works for one person won't necessarily work for another. Take time to listen to your body and find out what can help you unwind, and you will see your body and mind improving.
Asma Hilal Lootah,
Owner & Founder of The Hundred Wellness Center.
Winner of Mohammed Bin Rashid Award 2010
Emirates Woman of The Year 2012
---