painting together | child & parent workshop
March 31, 2017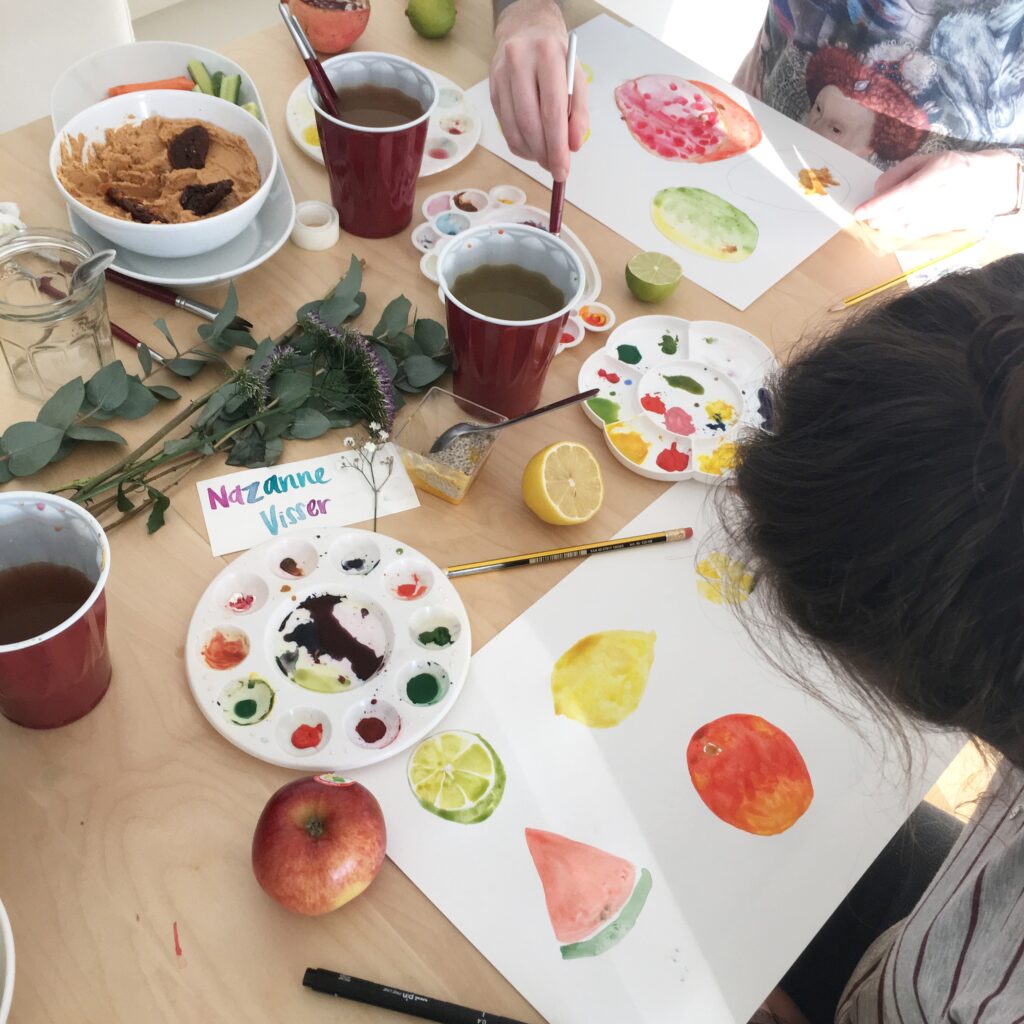 Join us for a fun bonding opportunity for you and your child! Learn watercolor techniques, and have fun painting and experimenting with art materials to create original artwork together with your little one. Mothers, fathers, grandparents, aunts and uncles are all welcome! All Ages! Join Hosanna Lee to learning the basics of painting in watercolors. Take inspiration from summer fruits & vegetables and apply these skills to draw and paint all kinds of wonderful works of art.
Hosanna Lee is an illustrator/watercolour painter who is currently based in Dubai. She graduated from the United Kingdom with a BA (Hons) in Landscape Architecture, and  loves to illustrate food, recipes, plants, flowers.  All of her illustrations are created by hand, using mostly ink and watercolors.
Where: The Hundred Wellness Centre
When: Saturday the 29th of April
Time: 10am -12:30pm
Fees: 350aed per Adult+Child duo
All materials will be provided.
Limited spots available, so email or call us on +9714 3447333 to book your spots
---