how to go gluten free
August 10, 2015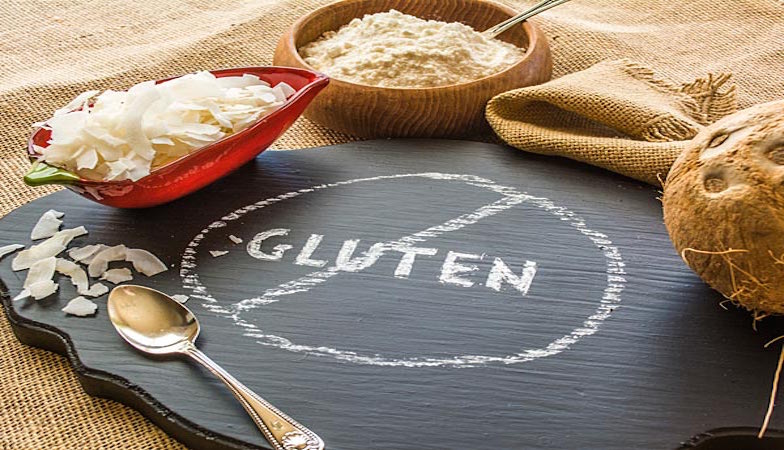 Gluten is a generic name for the storage protein found in grains. Gluten basically binds starches together; it's the stuff that makes dough, well… doughy.
If you regularly feel uncomfortable after a gluten-rich meal (like pasta and bread), gluten could be the culprit. "Uncomfortable" can mean anything from feeling slightly bloated, gassy or brain fog, to much more severe symptoms like excruciating cramps, vomiting, migraines or dizziness. Most people find that reducing or completely removing gluten from their diet has many positive health benefits, leaving most feeling lighter, more energetic and overall healthier once they stop eating it. So…how do you eat gluten free?
Here are some small tips to help you to go gluten free with ease!
1- Focus on "real" foods
By far the easiest and healthiest way to live gluten free is to focus on unprocessed fresh, and organic whole foods. There is no guessing when it comes to the ingredients in fresh produce. And for all the rest of your food, do your research. Knowledge is power, and cutting gluten out of your diet will be much easier when you know what contains gluten and what doesn't. So when you find yourself sometimes hungry and did not prepare anything in advance opt for fresh fruits or vegetables – this way you will never go wrong or worry if it has gluten or not.
2 – Be prepared and pack your snacks
Before leaving for work if you have a full time job, cook your lunch and dinner in advance, and take it with you to the office. Whether you work or not always pack with you light snacks that you can eat on the go like nuts, cucumbers, carrots or celery sticks, rice crackers with peanut butter, bananas, or fresh berries and don't forget your water or coconut water too.
You never know where you may end up or if you will have access to gluten free foods, so when you are grocery shopping be sure to pick up naturally gluten free dried fruits, nuts (non-toasted or salted), and seeds. These can easily be thrown in jars or bags, and also make excellent granola bars, which can be baked ahead of time and frozen for later use. Fresh fruit and vegetables are great, but check the labels on any dried fruit as they can contain additives or added sugars. Another great gluten-free snack is rice crackers, which can be enjoyed alone or with toppings like avocado.
3- Read your labels
Removing such a large staple from your diet can be challenging, especially if you have a love for breads, cakes and all types of baked goods. So when you go to the supermarket before buying anything you need to read the label and to be on the safe side always go to the gluten free sections if you want to buy any cookies, crackers or bread. I personally will never buy anything if it doesn't say gluten free in the label, as some stuff does not have gluten-containing ingredients like wheat, barley, rye, malt, or oats but the factories might produce something else with gluten. You need to be extra careful if you are celiac.
Always stay away from canned soups, instant sauces, seasoned rice mixes, seasoned nuts, and many others as these most of the time contain gluten. Just, stay safe and stay away from processed food in general – even if they don't contain gluten, they're still unhealthy and if once in a while you want to buy a canned soup, for example, then get it from the gluten free aisle and make sure it says gluten free on the label.
Another important point is that not all gluten free products are healthy, as some still have preservatives and many unhealthy flours. Everything may sound daunting at first but once you initially do your research on the good products and compile a list of the healthy gluten free items you like and keep exploring more, it becomes easier. If once in a while you want to get unhealthy gluten free items, it's ok! Because it's all about balance and the most important thing is that you are avoiding the gluten that makes you feel bad.
4 – Stock up on alternatives
Nowadays there are many alternatives to gluten products, such as gluten free pasta, brown rice, gluten free bread, gluten free cookies, millet, gluten free oats and more. These can be easily bought from the Organic Foods Café here in Dubai.
Be careful with gluten free oats, as many people with gluten intolerance are also intolerant to even gluten free oats. If you're fine with these, then team them with vegan milk, such as Cashew or Almond mylk sold at The Hundred Wellness Center.
5- Get Creative
The tr
uth is that it is a lot easier to cook gluten free than you may think, but it does take a little extra creativity. So start with some of the foods that you love and gravitate towards, and then get creative with re-creating those foods into healthier options with your gluten free ingredients.
Sauces can also have gluten, such as Soy Sauce, so for gluten free options, go for Tamari Sauce. You can also substitute rice for millet, bulgur for quinoa and noodles for buckwheat noodles or rice noodles to give you even healthier options. All of which can be found at Organic Foods & Cafe. With these different options you can cook any cuisine, from an Asian Stir Fry to Arabic dishes like Kabsa. When cooking at home, some sauces need flour for thickening, so opt for gluten free flour or gluten free cornstarch. It's not as hard as it sounds – once you start exploring you will find many creative dishes that you can do.
Favorite gluten free products: 
Gluten free oats from Organic Foods store
Tamari sauce from Organic Foods store
Brown rice noodles from Organic Foods store
Almond and cashew mylk from The Hundred Wellness Center
Egg free diary free Chocolate brownie and double chocolate biscotti from The Gluten Free Kitchen & Cafe
At Spinneys they have a great selection of Schär and Genius Gluten Free products.
With these fantastic tips you can transition into your gluten free life a little easier!
Asma Hilal Lootah,
Owner & Founder of The Hundred Wellness Center
---