intentionally designed | happy living
July 10, 2017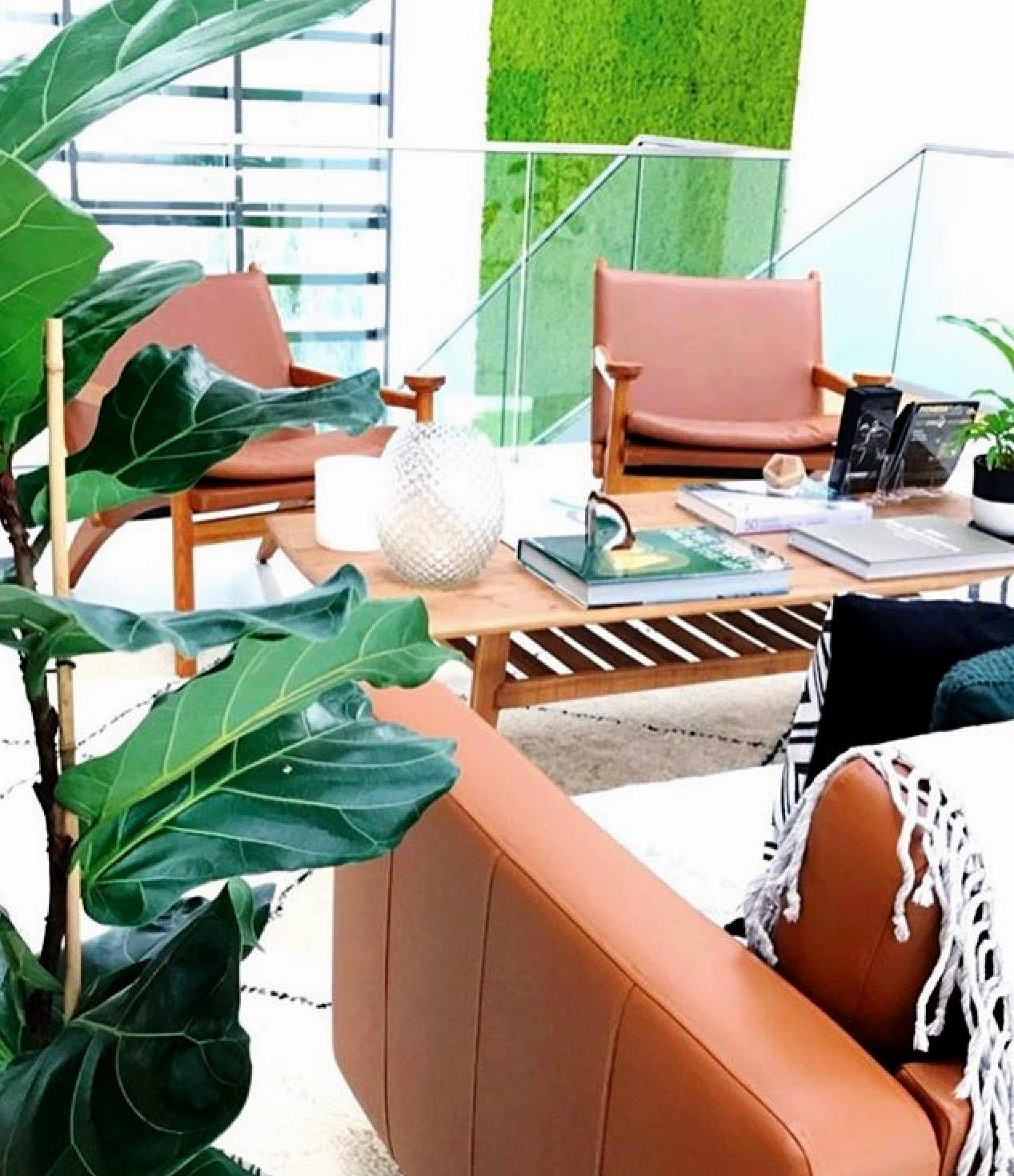 "Interior design far surpasses just creating a visually appealing space, it's purpose is to create a harmonic atmosphere that permeates emotional, and physical wellness."
At The Hundred we believe that an aesthetically pleasing environment is as much a part of wellness as active living and healthy nutrition are. And something that is usually overlooked in the grand scheme of things, is that the spaces that we live and work in are key to our well-being and productivity. Which means that when our external environment is out of alignment with who we truly are, it has a negative effect on our ability to function at our fullest potential. But when our living (or working) space is clear and reflective of our authentic self, our energy is then freed up to flourish with more comfort and creativity. At the Hundred we are constantly re-aligning the space with our mission to accommodate growth of the business – most recently we have redesigned a few of our spaces with help from our talented friends at The Native Bohemians. We do believe that ANY time is a good time to put your life in order to be more productive, happy, and healthy, but the timing is even more perfect now with the quieter Summer days to do some organizing and decorating!
Now whether you are looking to create a home that is more conducive to relaxation and ease, or you are interested in re-vamping your home office so that it sparks your imagination and keeps you motivated, these three tips can help you organize your spaces to make them just right for you.
Declutter – When a space is cluttered and overflowing with unwanted and un-needed items, we sacrifice our ability to bring in the things that could actually serve us today. Choose to release what no longer serves you by either donating it if it is in good condition, or trashing it if it is no longer usable. Everything else must get organized, filed and placed in the most convenient location for easy access when needed.
Make your space a reflection of you – Designing a space that appeals to all of your senses and preferences is key. Its time to start decorating with intention. So bring in the elements that speak to you, and get you genuinely excited about being in that space. We like to play around with elements like color,  plants (we love our Greens!), and artwork (at The Hundred we love beautiful design, and to further give a personal touch we have also used some of Asma Lootah's street photography) to bring together the full picture of our vision. After the first step above, you are now free of unnecessary items, so you can give your attention to the things that truly speak to you. Note* The goal here is not to necessarily spend money on lots of new items, but instead its about using what you already have in your home or office that represents you as an individual, but rearranging it in a way that feels more aligned with your personality.
Enjoy the process. – This is designing and decorating, it's supposed to be fun! There is no need to rush or seek perfection. In fact, as far as we are concerned, a space is never 'done'. Experiment, make mistakes, go back into your inspiration files when you need new ideas, but also commit to enjoying and using your home/office as it is right now.
Continue to give your living space the attention it deserves, and remind yourself of the important role that your environment plays in inspiring and moving you forward. And as we mentioned over on our Instagram…Wherever the space is that you find yourself in, we hope that it is of such a nature that it grounds your heart and energizes your soul. And if you are still searching for a place like that, our doors are always open!
---