Monthly Archives:

March 2017
the art of wellness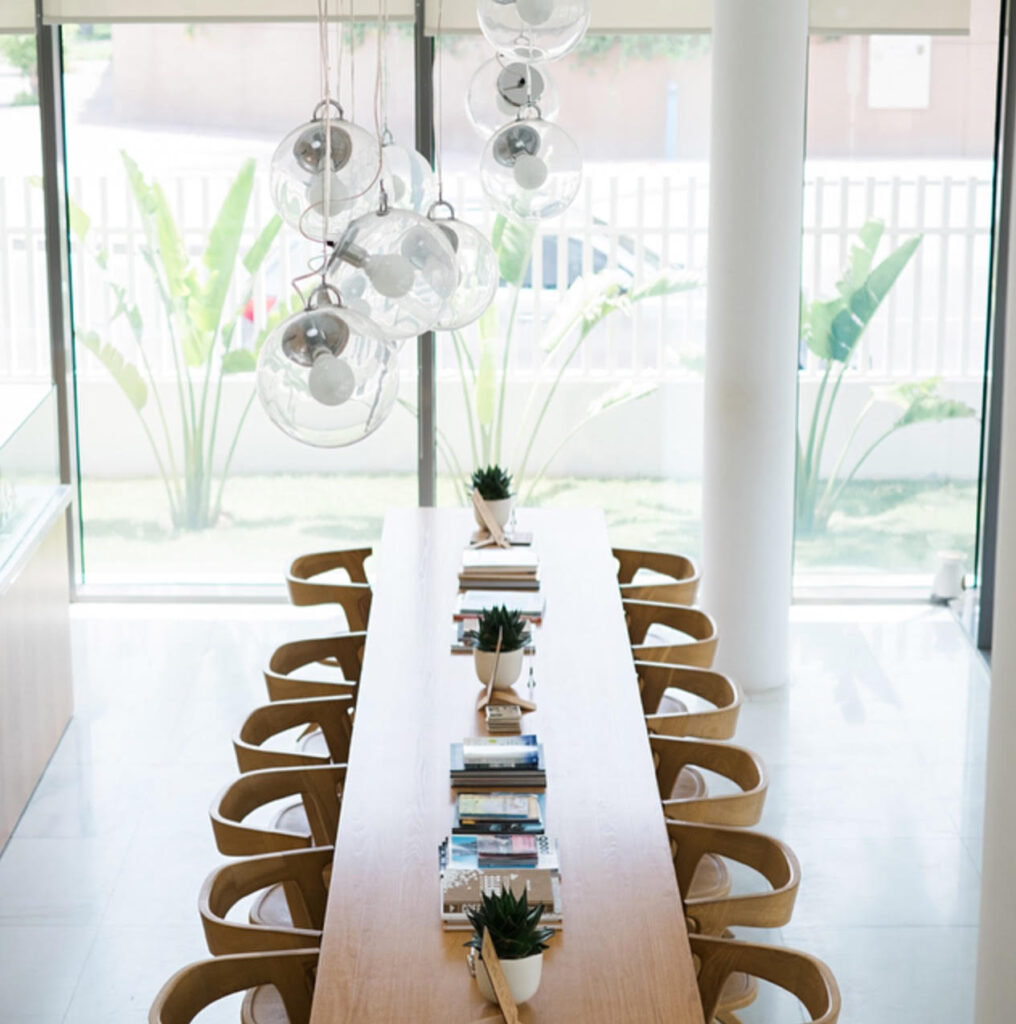 Gym, pilates studio, cafe, art space – all these words have been used to describe our favourite spot in all of Dubai –  The Hundred Wellness Centre. With so many wellness services on offer here, it was important that the space itself reflects The Hundred Wellness Centre lifestyle, and anyone that knows our founder Asma Lootah, knows that this centre brings together two of her passions – fitness and art. On the heels of Art Dubai last week we wanted to turn the spotlight on to our centre, and some of the curated design and art pieces you will see when you visit.  The Hundred Wellness Centre is a hybrid concept born from the perfect union between the love for art & design, and a fully functional fitness center. Tucked inside a peaceful villa in the heart of Jumeirah, every little design and decor detail has been thought out, from the chairs in the waiting areas, to the coasters that you rest your teacup on.
The Hundred is definitely not your average fitness studio. The team here practice a holistic approach to wellness, which means they focus on how the three main areas of your life – body, mind and soul –  are connected and how they can be optimized to improve your overall sense of well-being. The Hundred has been painstakingly curated to truly help our clients feel at home – and at peace, while celebrating amazing UAE local talents, and the mere fact that a person can get all of these services within a functional art-centric space is truly unique. Each and every piece of art at The Hundred Wellness Centre has a purpose and a story behind it's journey to finally finding its home here, and you can read more on the tales of some of the pieces that are dotted around the space by visiting our website, or the next time you visit just ask one of our team!
---
Art & Nature: A painting workshop for children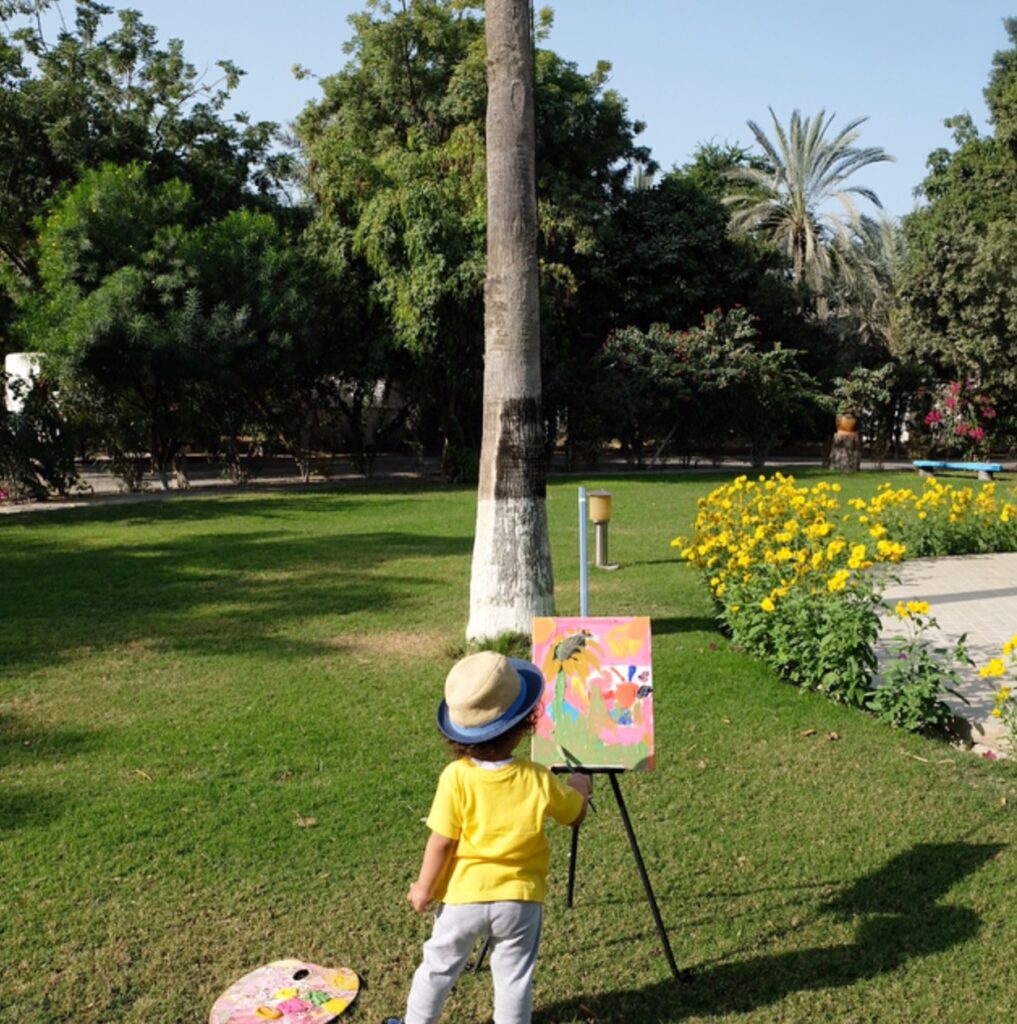 What?
Talented artist Alia Lootah will lead an exciting workshop for children aged 5 to 10 years old that will bring together the creative energy of nature into the little ones own canvases. Learn the basics of color mixing, perspective and live drawing. We will look into the grass, trees and the sky for inspiration! Materials will be provided. Hope to see you there!
When?
Saturday the 18th of February
 2017 at 10:00am – 11:30am
Where?
Cost?
RSVP is essential and spaces are limited. To book your spot, please contact us via email at info@thehundred.ae or give us a call on +971 (0)4 344 7333
---
Medaf Creative Studio + Art Spaces aims to ignite the curiosity and creativity of the innovators of tomorrow; through multi-disciplinary art practices targeted to build and develop the skill set of children and young adults.
Alia Hussain Lootah is a full time artist and alumni of Salama Bin Hamdan Emerging Artist Fellowship. Finding her passion in 2011 in the arts, she hopes to pursue a sustainable future as a multidisciplinary artist. In addition, she donates her time to working with children to help them learn through art. She worked with children in in Kalmiai Center for the hearing impaired, and found a great connection between her and the kids. Lootah is also an avid painter and drawer; brush and color are the ideal media for releasing inner struggles and deep emotions.
---