Monthly Archives:

August 2017
set your goals – no more excuses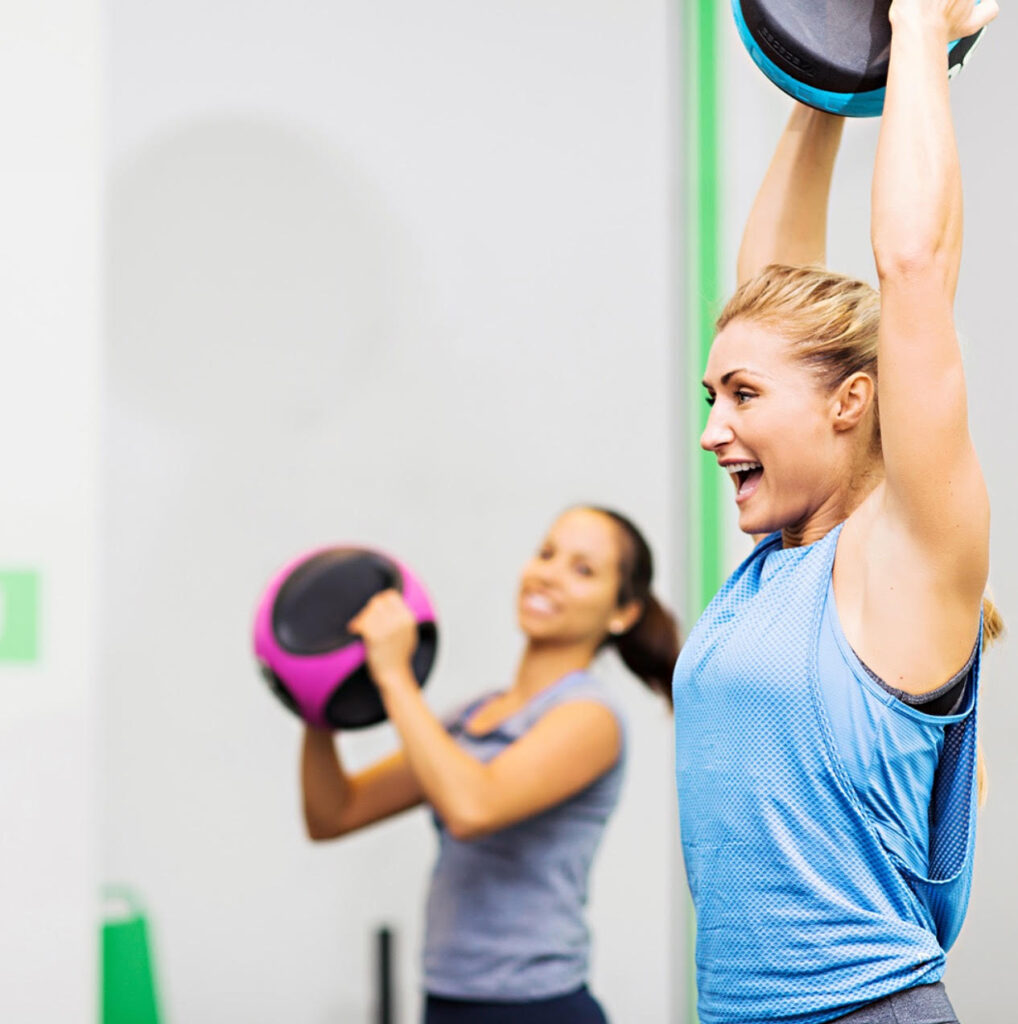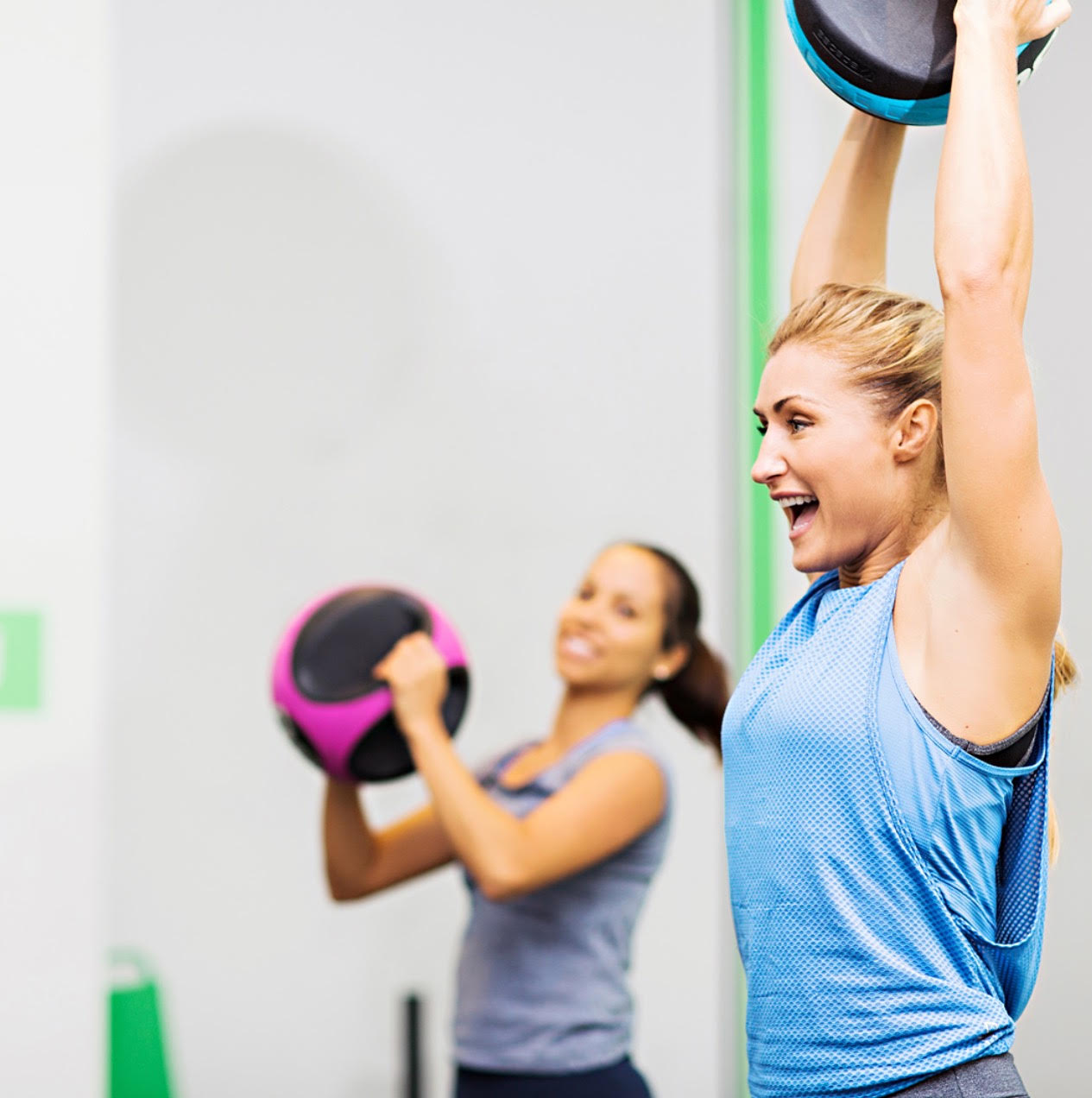 'What's stopping me?' – this is a question we have all asked ourselves at least once.. If you have been following us on Instagram you know that our founder Asma is running again this year for her second time at the Royal Parks Half Marathon in London. Her focus, determination and perseverance in training for this race has led us to think more about you can set goals and see them through. 
Why is it that sometimes you can't stick to your goals, whether it is eating well, working out, eating better or running in a marathon? The truth is that you are probably making excuses to let yourself off the hook.  Do any of these statements sound familiar? 'I just don't have the time', 'I have a bad back', 'I'm too old', 'I'm too tired', 'I'm not in good shape'… All these excuses are used to safeguard our pride and egos – they are defence mechanisms created to help free us from responsibility and ownership of the goals we have tried to set. Because when you tell yourself that you are 'too tired, injured, too old (or whatever else you tell yourself)' then you don't have to go to the gym, work too hard, eat well or get up early.   
Well we wanted to help you out with your goals and targets, so to get you on the right track we drafted some guidelines that will help get you started and keep the ball rolling:
Be accountable— If you are the only person who knows your goal, it is easier to give up. Sharing your goal with other people creates a supportive dynamic, and then it becomes a matter of pride. You will find yourself working harder on your goal when you know someone will be checking up on your progress.   
Practice Discipline— Discipline is what drives our actions when we lack the motivation. When we don't have the internal push to keep us going forward we must rely on discipline to drive us. Take a look at the successful people you admire and look up to. Self-discipline is the common quality that makes them leaders. Discipline can be challenging and takes mental strength but it is very doable! 
Write your goals down and visualise them— Research has shown that people who set goals, and write them down, are more likely to reach their goals, and experience greater feelings of accomplishment. Mental visualisation is a commonly used tool for athletes, but everybody should incorporate it into their daily routine.  If you SEE yourself succeeding, your chances of achieving your goals are so much better.
Positive self talk— Switch "I can't do this" for "I will do this". Create awareness for the negative words you may be using regularly, and each time you use one, take a moment to think of a more positive word to replace it. You can change your own patterns to help stay motivated and on track through positive self-talk, you just have to be willing to try. 
Our final piece of advice: please don't spend your life wishing you accomplished more. Instead of drifting through a life filled with 'wouldn't it be nice if..' or 'one day I will..', try the tips above to set some goals for yourself and then work to reach them.
---
revisited | 4 nourishing & delicious suhoor recipes
Hands down the question we hear the most in Ramadan is: What can I eat for Suhoor that will nourish, sustain and keep me feeling full through the following day of fasting. To answer this question we are having a throw-back to a blog post written by our very own Asma Lootah. Working closely with all things healthy, and having fasted Ramadan for most of her life, we couldn't think of a better person to weigh in on this matter. So grab a pen and paper, and read on for some great Suhoor meal ideas and recipes!
Originally posted two Ramadan's ago, here is what Asma had to say:
One of the challenges with Ramadan and fasting is what to eat at Suhoor while keeping it healthy, so I wanted to share these 4 simple recipe options that are delicious, but also keep me full and sustained while I am fasting. I have tried to include something for everyone whether sweet or savoury. Please note that I am not a nutritionist I am just an avid healthy food lover! However I did consult with our in house Clinical Homeopath Dr. Sean Penny for his input on my choices.
In choosing what food type to eat for Suhoor Dr. Sean says "Complex carbs provide the body with adequate fuel to sustain throughout the fasting hours. The goal is to consume complex carbs like sweet potato, quinoa, veggies etc. I also recommend some protein as well to reduce the sugar spike that occurs with the different carbs."
---
the art of wellness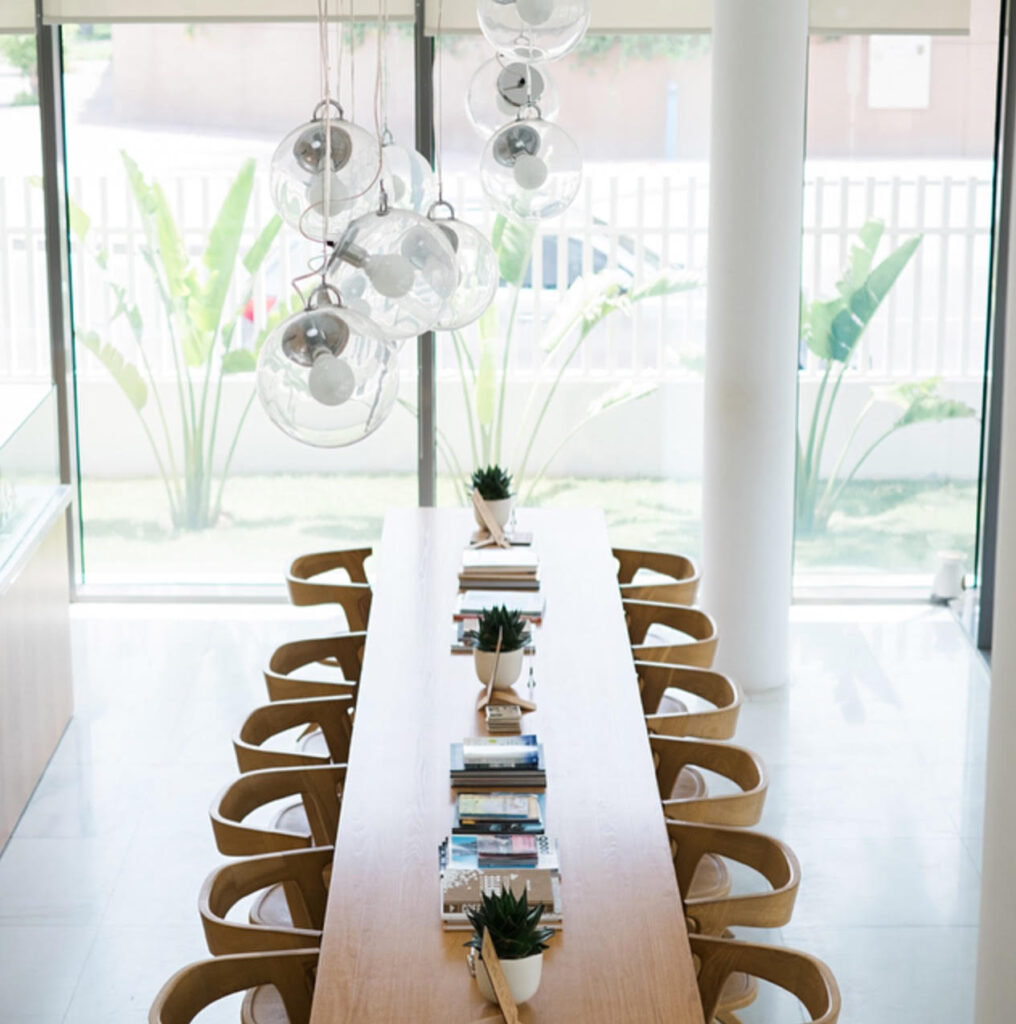 Gym, pilates studio, cafe, art space – all these words have been used to describe our favourite spot in all of Dubai –  The Hundred Wellness Centre. With so many wellness services on offer here, it was important that the space itself reflects The Hundred Wellness Centre lifestyle, and anyone that knows our founder Asma Lootah, knows that this centre brings together two of her passions – fitness and art. On the heels of Art Dubai last week we wanted to turn the spotlight on to our centre, and some of the curated design and art pieces you will see when you visit.  The Hundred Wellness Centre is a hybrid concept born from the perfect union between the love for art & design, and a fully functional fitness center. Tucked inside a peaceful villa in the heart of Jumeirah, every little design and decor detail has been thought out, from the chairs in the waiting areas, to the coasters that you rest your teacup on.
The Hundred is definitely not your average fitness studio. The team here practice a holistic approach to wellness, which means they focus on how the three main areas of your life – body, mind and soul –  are connected and how they can be optimized to improve your overall sense of well-being. The Hundred has been painstakingly curated to truly help our clients feel at home – and at peace, while celebrating amazing UAE local talents, and the mere fact that a person can get all of these services within a functional art-centric space is truly unique. Each and every piece of art at The Hundred Wellness Centre has a purpose and a story behind it's journey to finally finding its home here, and you can read more on the tales of some of the pieces that are dotted around the space by visiting our website, or the next time you visit just ask one of our team!
---
finishing 2016 strong
It surely has been an exciting year for all of us at The Hundred Wellness Centre and the whole world that is for sure – so a heartfelt "thank you" filled with gratitude is in order! Over the past 12 months, our team has grown, we have added additional wellness services and new classes, we conducted more free talks and events to bring our amazing community together, in conjunction with The Wellness Brothers we facilitated the successful Sheikh Majid Weight Loss Initiative, we held our weekly Saturday organic market with IGR |Integrated Green Resources UAE, our logo has been revamped, I fulfilled my dream of running the London Half Marathon and I was honored to be invited by Dr Jill Biden the US second wife on her last visit to the UAE, to deliver a special speech to students in celebration of International Women's Day, and these are just to name a few!
We are now at the point in the year when everyone has their New Years resolutions ready to go, however I am not a big fan of writing New Years resolutions as I feel they are challenging to maintain. I believe in setting conscious sustainable long term goals. What I normally do by the end of each year is write a list of what I want to achieve in all areas of my life to set my intentions for the new year, and gain more clarity and direction.
So if your goal is to lose weight (which most people have on their list), and live a healthy lifestyle, then begin with small steps, rather than going full fledge in January or deciding to go Vegan! Do something everyday towards your goal, even if it is simple, and set dated milestones. It also helps to have an accountability buddy, so you can encourage and keep eachother on track. Most importantly be conscious and serious about any changes you want to make in your life. Another end of year list I write is a gratitude list. I reflect on all the good things that have happened to me over the year and give thanks.
On a slightly different note, I have noticed that lately alot of people have taken to social media expressing how 2016 has been a tough year. I say let's change that energy! Let's look at what went well, fully aknowledging that we can perceive something as bad, but still know that in the long run it actually is always good for us, no matter what it was. I once read something that really stuck with me, and that is: when a flower dies, it makes space for a new one to grow. I want to invite you all to join me, and work on changing your perceptions in the coming year. Make it a habit to write three new and specific things daily that you are grateful for, and see for yourself how this small exersize changes the way you too can look at things…
So as 2016 comes to an end, lets agree to consciously ring in the new year with some great intentions and goals, and remember above all else to LOVE yourself! From me and the The Hundred Wellness Centre team, we wish you love, happiness and health in the new year. And remember we are just next door, ready to extend our knowledge and expertise to help you live your most healthy happy life.
---
giving 100 percent at the hundred pilates studio – yoga life magazine reveals all!
Nathalie Hodgson of Yoga Life Middle East Magazine caught up with Asma Hilal Lootah, the proud and extremely dedicated owner of The Hundred Pilates Studio, Dubai's first Pilates studio run by a female UAE national, as she reveals the story behind the birth of her Pilates sanctuary with a stellar team of teaching experts. Grab the July/August 2013 Yoga Life Magazine issue to dive into the full article on pg 54. We are also excited to have teamed up with Yoga Life to offer a FREE Pilates assessment to the value of 250Dhs coupon! Flip to page 120, tear out the coupon and bring it along to our studio after booking your free assessment over the phone. Offer expires on31st August.
---
young entrepreneurs creating wealth – asma lootah reveals!
Shane Philips of Global Citizen Magazine in the UAE, took the time to interview key, young, entrepreneurs creating wealth. Asma Lootah – founder of The Hundred Pilates Studio in Dubai was honored to be selected for the short & sweet interview… here is what she had to say about the simplicity or complexity of creating wealth nowadays in the region:
The 21st century and the rise of budding entrepreneurs offering feedback on how they find the transition to becoming a potential millionaire in this day and age, in the UAE. Dive into what others had to say : http://issuu.com/global-citizen/docs/gc14/16?e=2752032%2F2597913
---
who said pilates is more a feminine exercise? dive into a more manly testimonial at the hundred pilates studio!
Because Pilates is traditionally seen as a workout for the ladies— but has incredible benefits for the men, too—today's testimonial submitted in by one of our male clients "Moe Kassam" currently training with our expert Pilates instructor – Jeanique Lascar, speaks out loud on how Pilates has benefited his current training regime.  So come on, guys. Break down those gender barriers and give this mind/body exercise a try!
"As a senior business executive I had always assumed that keeping fit involved a workout with the treadmill, weights, push-ups etc. Therefore I resisted my wife's pleas to join Pilates which she enjoyed. About a year ago when I was feeling particularly tired and stiff after a grueling trip, I agreed to try out Pilates – and soon I was a convert!
I now take Pilates classes 3 times a week (I continue my brisk walk every morning) and realize that Pilates is a full body workout that involves strength training and flexibility that leaves me with an overall feeling of well-being. I wish more people, especially men, would give Pilates a try!"  –  Moe Kassam
---