Monthly Archives:

July 2018
Food Guidelines | What are You Feeding Your Body?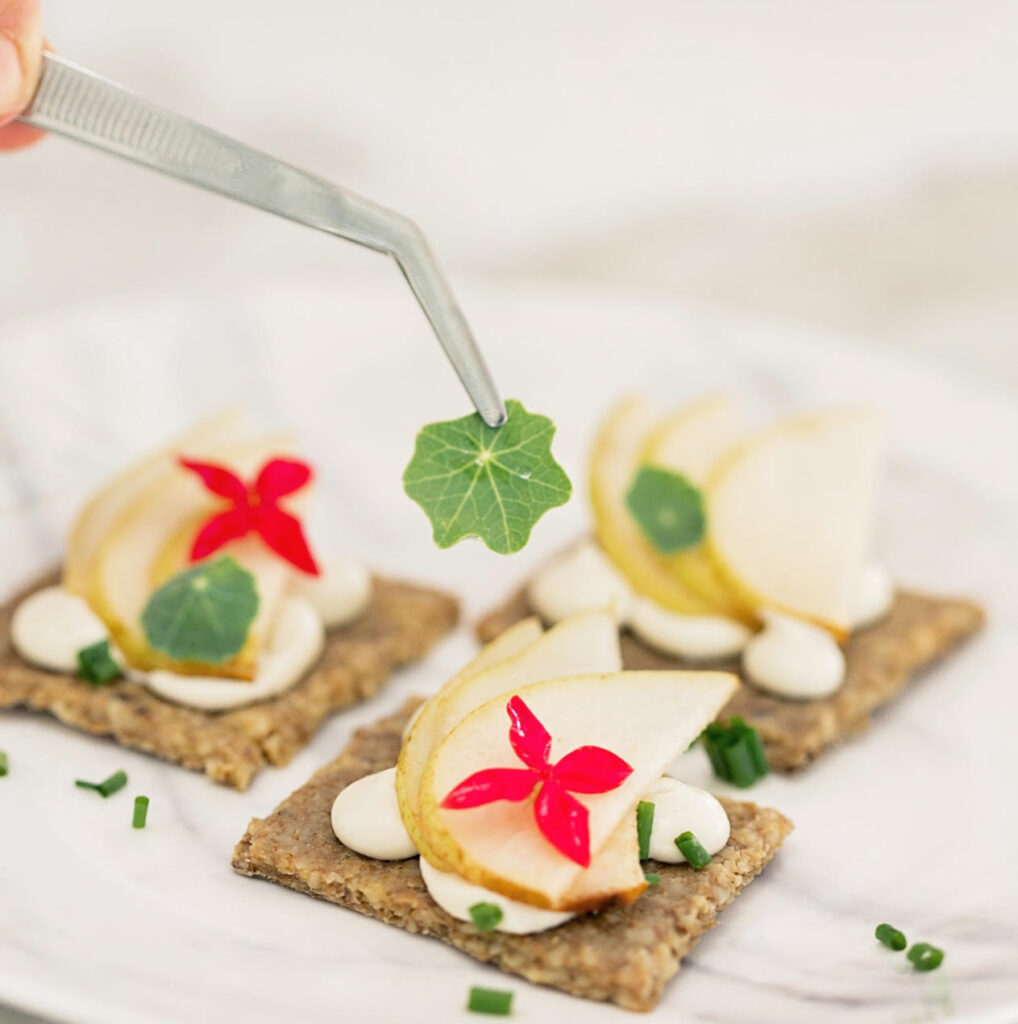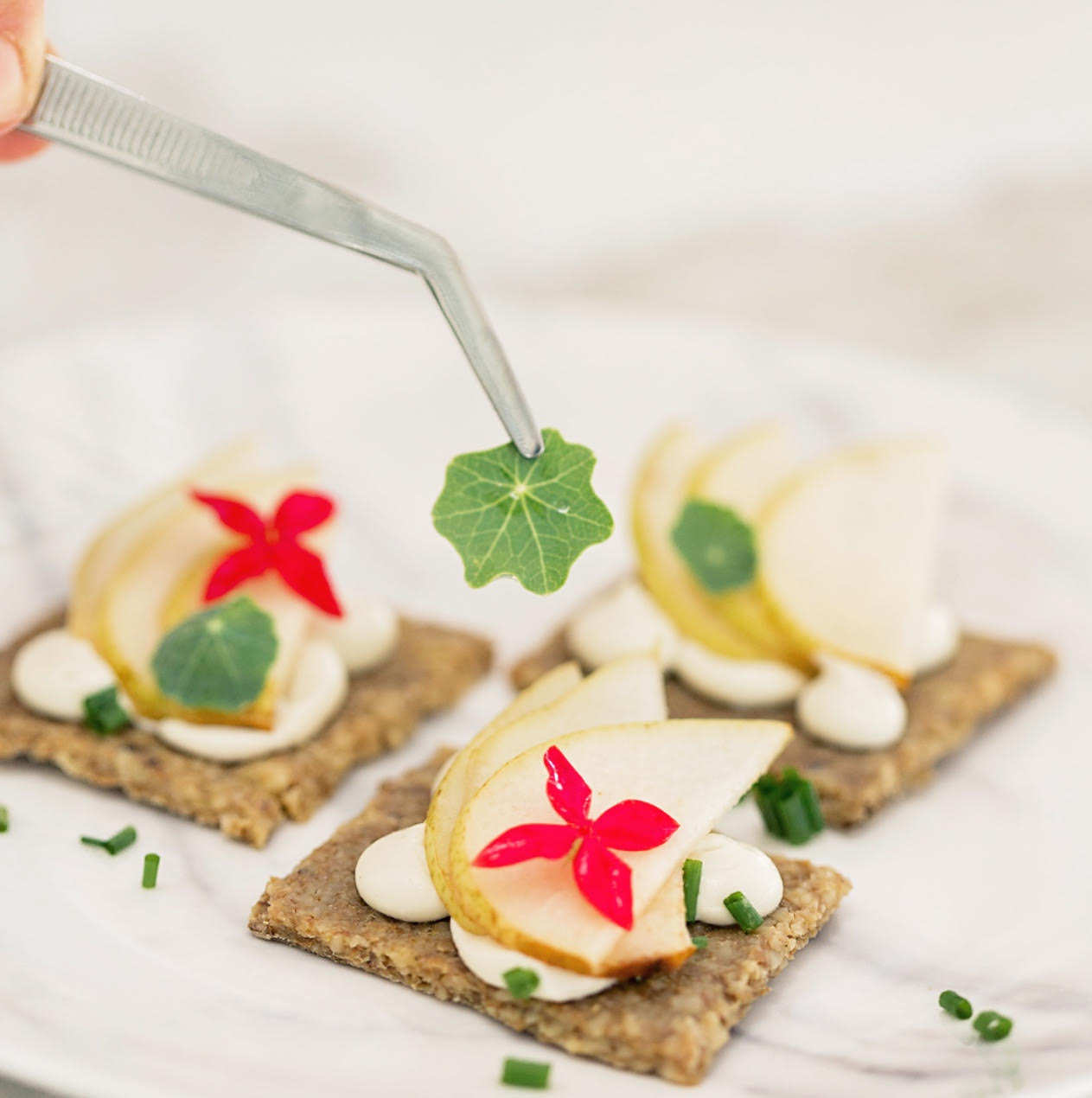 Food Guidelines can help you stay on track for a healthier mind and body.
What foods we put into our bodies impacts our energy, moods as well as the obvious– our physical health. By becoming more mindful and intentional about what, when and why we eat, we can create balance and harmony both physically and emotionally.
One of the best ways to do this is to imagine and understand that the nutrients in our foods act as information to our cells. When we give our bodies the right information, they will function at their highest levels —we will have more energy, our minds will be clearer, and we can live life to our best and highest ability.  
And the truth is that the quality of what you eat is FAR more important than how much you eat.  The body is dynamic system and it's responsive to the quality of the calories you're eating and the type of information that you're fuelling your body with. Eating poor quality food is like talking to your body over Skype with a bad WIFI signal, it simply can't understand how to use that information. 
The anatomy of your food matters; white bread and broccoli are not the same kinds of carbs, and on the same token, soybean oil and coconut oil are totally different kinds of fats. And all calories are NOT created equal. The sources and nutrient-density of your food play a much larger role in your health than the amount of calories a food contains.
Your body is smart, it knows the difference, and it knows which of these are supplying quality information and which are toxic. How can you feed your body with the right information? Here are a few food guidelines:  
1. Eat a diet low in sugar, flour, and refined carbohydrates of all kinds.

2. Eat dark leafy greens, lots of vegetables and some fruit (low sugar options are best). The deeper the colors, the more variety, the better. 
3. Avoid any and all foods with pesticides, antibiotics, preservatives, additives, hormones and GMO's.
4. Eat high quality fats rich in omega-3. So, plenty of virgin cold-pressed organic olive oil, raw nuts, seeds and avocados. 

5. When possible opt for foods that are organic, local, and fresh. Grass-fed/ grass-finished meats are also the best option if you consume animal protein. 
 At the Hundred we take this all very seriously, and if you follow our social media you will see some of the wholesome, nutrient packed foods and drinks that we offer in our café.
So, if a healthier lifestyle is what you are looking for, The Hundred is here to help. With our vast resources, we can help you navigate holistically through all things health, wellness, and movement.
---
gratitude challenge | count your blessings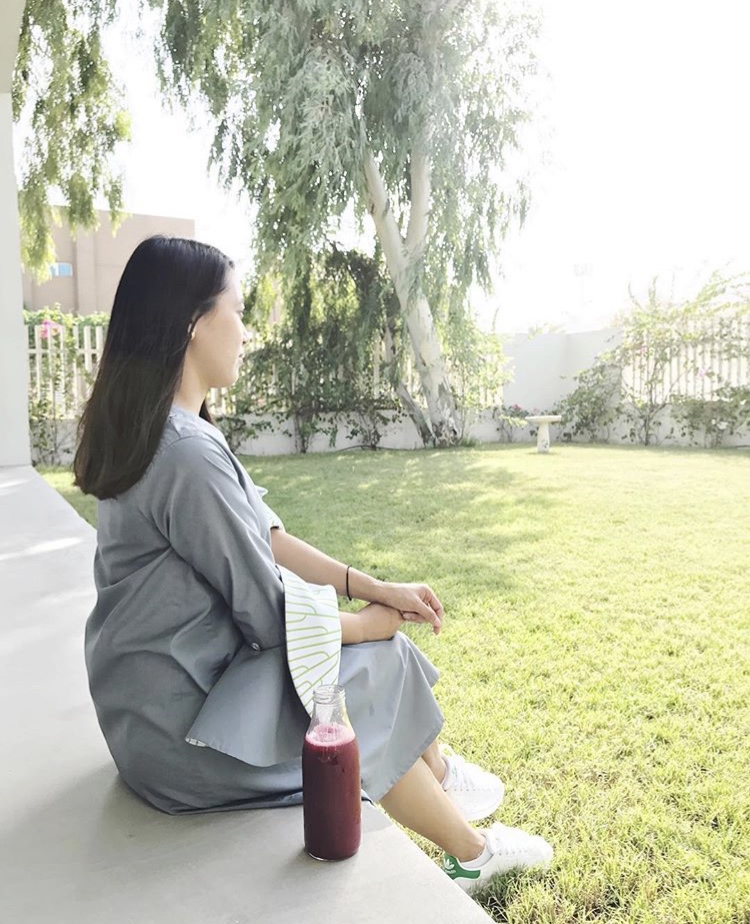 Expressing gratitude isn't always easy, actually sometimes it's work.. Really hard work! Why? Because we can get so caught up being busy with our to-do lists and keeping up with everyone in the fast lane, that some days can leave us completely losing sight of all the gifts that are all around us.  
You see, gratitude isn't something that only happens to us when good things come.  It's something we practice and cultivate and give.  'Gratitude unlocks the fullness of life.  Gratitude turns what we have into enough, and more'- Melody Beattie.  It's so easy to look at the 'little' things and think of them as small and non-important.  But let's shift that perspective and look at each and every one as a little miracle.  And the everyday miracles and gifts in our lives were meant to be acknowledged, shared, and passed on.  
To help you on your gratitude journey, here are a few tips to become more aware and able to practice gratitude in your daily life. Simply choose 5 minutes (or more) a day to sit quietly and express your gratitude by writing them down – big and small. This practice alone will improve your overall outlook on life. So, go ahead, write 10 things, or write 50! The number isn't important… Just give it a try! 
This month, we have a special challenge for you.  Pick a friend, family member, colleague or whoever, and agree to share daily 3 things that you are each grateful for. You could also do this on social media possibly, by paying it forward and sharing stories of giving (maybe highlight a friend or small business who is doing great things for others!)   Let's help each other appreciate and celebrate the blessings all around, and right in front of us!  You never know how your little gesture of thanks — whether a text to a friend, an open door, a small donation, a smile, or an unexpected long hug will completely change someone's life. 
Make thanks AND gratitude happen today.  Let's get started right now! What are YOU grateful for? Let us know in the comments below or tag us on social media @thehundredwellness 
Quick exercise: Thank someone RIGHT NOW.  If you are reading this, you either have a phone or a computer, so make the call, send that text or write that email.  You never know how your kind gesture it will affect and change a person's life. 
---
a day for wellness' sake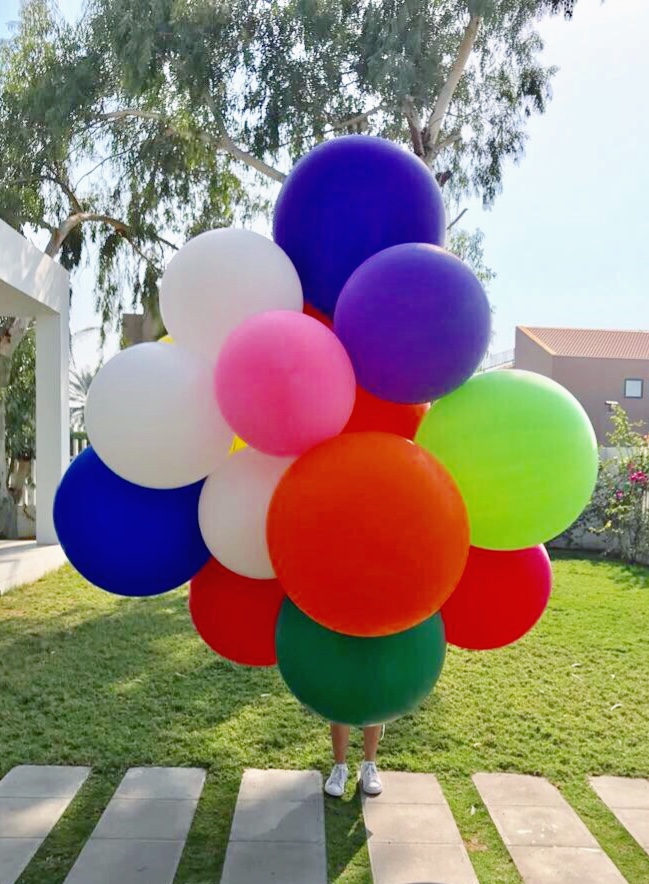 We are dedicating Saturday, March 11th to all of you.. our community! We have carefully curated a fun-packed Wellness Day, and we are inviting everyone to join us at The Hundred Wellness Centre as we celebrate the start of Spring and devote an entire day to living our healthiest happiest life.
Given how important awareness is to our health and wellbeing, our mission on this day is to look at some of the different aspects of wellness in a fun and interactive way. From what we put in our bodies to how we feed our minds and spirits, each session and activity is designed to give you accessible and actionable steps to take back to your everyday life. We all want to live our healthiest, best life and our Wellness day will help you set that foundation. If you take a peek at what is on our calendar of health-focused workshops you will find:
– A children's art class with Medaf that will be led by Alia Lootah (2 hours) – This exciting workshop will bring together the creative energy of nature into the little ones own canvases. Learn the basics of colour mixing, perspective and live drawing. We will look into the grass, trees and the sky for inspiration! Children from 5 to 13 can join in.
– An informative talk about creating a healthier environment at home with Lamis Harib – Lamis will introduce visitors to Ecabiotec products, and will discuss why Ecabiotec is set up in the Middle East, and the importance of the 'Made In UAE' value as a local company. She will also explore the difference and change it's values will bring, as well as awareness on toxins in disinfectants from a health & environmental perspective, which is core to The Hundred Wellness as a mission as well. A selection of products will be available for purchase.
– A therapeutic 'Forgiveness' clinic with Maya Badran – This session will emphasize the importance of forgiveness as a preventative therapy and as an empowering tool to improve one's mental and physical wellbeing, and how subconscious negative beliefs and negative repetitive emotions can cause illness in the body and how practicing forgiveness can eliminate the negative feelings so that a person can feel happier and healthier.
– An Asana Yoga session with Charity Adams – Charity's Asana classes emphasize the connection with the breath and body in addition to proper alignment and acknowledgement of one's own limitation. She believes in the beginning yoga can be a physical practice but with sincere commitment you can cultivate freedom within the body leading you to deeper meditative practices.
And tucked in among our complimentary Wellness Day workshops and talks there are plenty of other activities to participate in during the day depending on your interests – here are a few that might catch your eye:
– An indoor local, organic market with freshly harvested produce from our partners IGR (Integrated Green Resources UAE).
– A complimentary (sugar free – gluten free) healthy brunch, featuring local Emirati specialities, courtesy of The Hundred.
– Free outdoor and indoor fitness, Pilates and ladies only classes run by our highly skilled trainers will be running throughout the day, and everyone is welcome to join in.
– For those about to embark on a new plan to get fit or improve their health, there is an opportunity to have a free body-fat ratio analysis consultation with Lulu Alarmali, one of our in-house nutritional specialists. Lulu is offering body fat analysis consultations that would take 15-20 minutes, and afterwards she will give a brief explanation of what the individual's body fat distribution indicates. If a meal plan or supplementation is required to target specific areas or for overall fat loss, an appointment to follow up can be booked. (Early bookings required and spots are limited so please email or call us on +9714 344 7333 to book.
– In collaboration with Loco'motion there will be an evening screening of the multi award-winning movie, "Happy" –– from Roko Belic, director of the Academy Award-nominated "Ghengis Blues" –– in The Hundred's beautiful gardens. The uplifting movie explores the nature of happiness.
Additionally, there will be a range of pop-up shopping opportunities, ranging from homemade Kombucha and Sauerkraut made by our founder Asma Lootah, fitness apparel for yoga and active lifestyles from Yapparel and Lorne Jane, handcrafted locally-made candles with a touch of luxury by Wallance and Co, to natural nutrition and performance supplements from the FitnessFuel Company, and experts will be on hand to answer questions.  
This is not just a party, it's community, education, creativity and a way to bring together like-minded people to give back, and take action on important wellness issues! We look forward to welcoming you all, and making this a day to be remembered. You can find the schedule of activities and their timings here.  If there is a certain activity that you don't want to miss, drop us an email or call us on  +9714 344 7333 and we will make sure to secure your spot!
p.s. To keep up with all the updates on our Wellness Day, follow the hashtag #thehundredwellnessYAY on Instagram!
---
consistency is key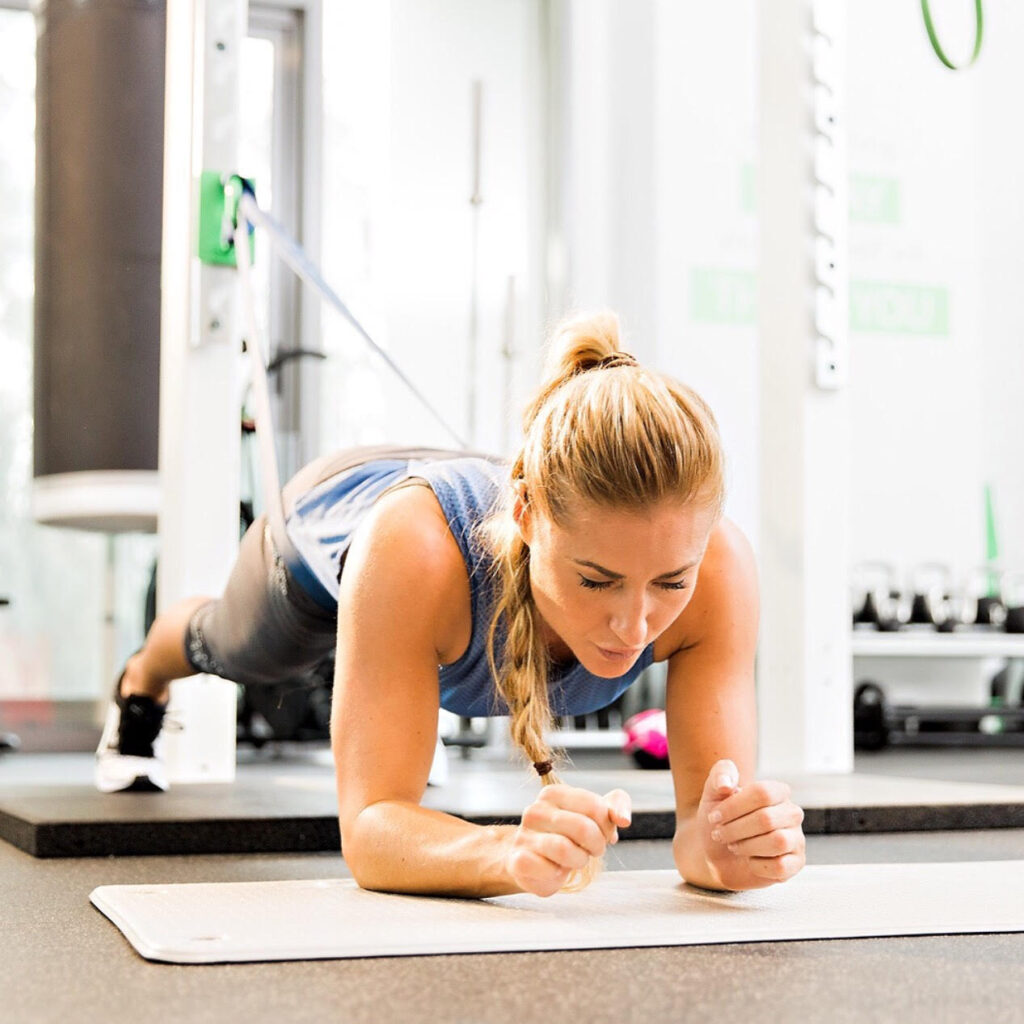 "Patience and persistence are vital qualities in the ultimate successful accomplishment of any worthwhile endeavor," Joseph Pilates
If you joined us in our last talk by Ryan Penny, you heard how consistency is critical if you want to make a new habit stick. Habits are powerful, and they can be challenging to make or break, but if you can gain control over your habits — both positive and negative — you can raise your health and wellness to a whole new level.
It has been said that it takes anywhere from 21 to 40 times to turn a new behavior into a persistent habit. In other words, when you are trying to create a change in your overall health you are not going to be able to do that overnight, consistency is the key and that will take some time and work.
First, hold yourself accountable to your new chosen activity. Don't fall into the trap of instant gratification. Trying something three times and saying it didn't work is never the answer. In the wise words of Joseph Pilates the founder of the Pilates method: "In 10 sessions, you will feel the difference. In 20, you will see the difference. And in 30, you'll have a whole new you!" 
 
This concept can be applied to anything really. So any time you start something new, challenge yourself to make it happen 30 times. Don't pressure yourself into thinking that you need to do all 30 sessions immediately because doing that will only lead to a burn out. Slowly build on the activity one week at a time, and as the days go by you will see the positive changes and you will be rewarded with the results.
At The Hundred Wellness Centre we strongly believe that your wellness and the quality of your life are worthwhile journeys to work on, and our team are here to support you! Take one small step at a time, be consistent and we are sure you will be successful in finding a healthier, happier you.
---
Deepening our roots | We're marking October with a brand new logo
The Hundred Wellness Centre Dubai is delighted to share something exciting with you – the first exclusive look at our new emblem. Discover the inspiration behind our revamped logo, created in collaboration with the talented Imagist London (who also designed the Hemsley + Hemsley logo) here…
Happy October lovely people. We are so excited to share our revamped logo with you today – which marks a new journey for us at The Hundred Wellness Centre Dubai, and the first of many inspiring things to come, Enshallah…
To create our new logo we worked closely with Imagist London who have previously worked with The Hundred's favourite foodie sisters – Hemsley + Hemsley. As many of you will know, the 'Hundred' in our name refers to the classic Pilates move, which is also called the hundred. This movement, first created by Pilates founder Joseph Pilates, focuses on the core of your body. It's a movement that engages every single muscle in your body (like many Pilates exercises), and prepares you for your Pilates class and the day ahead. It's one of the key foundations of the Pilates method – and the reason we named our health and wellness concept after it… As The Hundred Wellness Centre founder, Asma Hilal Lootah explains: "I picked a pilates move name because we started as a pilates studio and my passion for pilates is what kickstarted all of this. I chose 'the hundred' specifically, because it evokes nice memories with the group I used to practice with. We became friends and used to complain when we had to perform 'the hundred' because it's quite challenging – but also with the 100 breaths it's just lovely. We dreaded the effort involved but absolutely loved the achievement and the results."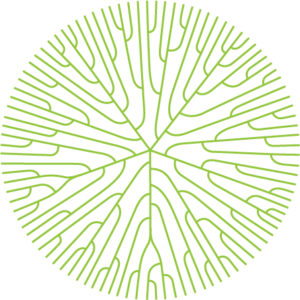 "The Hundred Wellness Centre is a place rooted in its location and if you look at our new emblem, there's a real sense of rooting. Of being at one with nature and all of the different 'shoots' of wellness that you can awaken your body and mind with and explore with us here…"
Imagist London worked closely with us to bring the philosophy of both The Hundred Wellness Centre Dubai and the hundred Pilates movement into – what we hope you will agree – is a beautiful new emblem.
If you look closely, you will see that it looks like the core of a tree. When we created our wellness centre in the heart of Jumeirah 1 in Dubai, we wanted to offer a sanctuary that could function as the core of your healthy lifestyle needs. This is why we worked so hard to find the very best people to provide the very best wellness services for you – including Pilates, super circuit, physiotherapy, Gyrotonic, yoga, homeopathy and natural medicine, and so much more – all under one roof. This is reflected in the new logo, the core is both our centre and the exercise, and really the foundations for your health and wellness journey with us.
"The Hundred Wellness Centre is at the core of your wellness needs. Our new emblem captures that perfectly, and we hope you will love it as much as we do."
Metaphorically, when we think about our little centre in Jumeirah, it is very much a place that is rooted in its location and growing in wisdom and life. The wisdom is provided by our experts and the life is provided by our inspiring clients. And of course with wisdom comes growth. Your growth is our passion, whether it's overcoming an injury with our physiotherapist, improving your strength and core with our Pilates workouts or educating yourself about the very best nutrition you can give your body with our workshops and supplements. Again, if you looks closely, you will see that this growth – which is at the core of our passion – is represented as the branches or lines of the emblem grow in size and direction.
Our new emblem also features 100 little lines or branches (count them!) and 5 roots – or bigger lines – which represents the five breaths in and five breaths out that you do with the hundred Pilates movement. Also, if you look at the negative space surrounding our new emblem, you will see that there is a little leaf, which was a totally organic, happy little accident. We hope you love it as much as we do, and we look forward to sharing more new things later this year… Stay tuned.
Feeling inspired? Find out more about the fitness classes available at The Hundred Wellness Centre Dubai here and start your ultimate health journey…
---
eating clean. staying lean. here's how…
What are some ways to cut back on calories without sacrificing on the healthy nutrients?
1)      REDUCE YOUR MORNING COFFEE DRINK
Downsize from a low fat medium latte that can pack over 190kcal to a small sized skimmed milk latte and save around 90kcal (as well as those dirhams!). Better yet, stick to a clean brew (coffee of the day) and add a splash of skimmed milk. No sugar if you can make it!
2)      STOP DRINKING SPORTS-GATORADE-DRINKS
Sports drinks are packed with unnecessary calories so unless you are really sweating it out in the gym and working out strenuously, rehydrate instead with plain old-fashioned and very good for you water. You'll save around 200kcal! At The Hundred, we serve refreshing complimentary cold water with cucumber and lemon – your welcome.
3)      KEEP A DETAILED FOOD JOURNAL
Note down what you're eating everyday of the week and you are more likely to watch out for unnecessary food consumption. Research has shown that people who keep a food diary are more likely to be successful in losing weight and keeping it off as it provides you with an accurate overall picture to help fine-tune your diet.
4)      SNACK SMART
So fair enough – life is too short to cut out snacks completely. Keep munchies to no more than 100 to 200 calories each such as cut-up veggies from cucumbers, carrots, broccoli and a healthy hummus dip or low fat labneh with a teaspoon of zaater in there.
These healthy steps and tips are bought to you by www.thehundred.ae 
---
how pilates has helped elena complete her dubai marathon journey – injury free!
Joseph Pilates created his exercises as a way to increase overall fitness for anyone. However, because graceful, flowing movements are part of the full Pilates exercises, and because they build strength without building bulky muscles, they were quickly adopted by dancers and gymnasts. Runners didn't consider the benefits of Pilates until it was more widespread.
For example, Elena one of our expert teachers at the Hundred Pilates Studio in Dubai who has recently and proudly completed her 10K Dubai Marathon journey, reveals the benefits of cross-training Pilates with her running regime and how it has helped her reach the finish line:
"So I decided to run my first 10k after many years of completely ignoring and excluding running from my everyday routine. Online research and analyzing movement patterns of my clients who started doing Pilates to improve their running technique helped me to understand that my main goal is to prevent a possible injury and enjoy every mile of my 10k journey. Being a Pilates teacher and practitioner for years, I got spoiled by a variety of movements and amazing ranges that the contrology method can bring into your body during the practice. Hence getting into a quite repetitive routine like running was already a big challenge. I ran for a good cause starting my training with Pink 10k application (breast cancer awareness campaign ) that got me from a combination of 2 min jog with 2 min walk to my cherished 10k in 4 month.
I must admit it was HARD and so different from what my body got used to until the moment I relaxed and started enjoying the movements, the same way I enjoy it at the Pilates Studio. Thinking about the proper alignment, moving from the centre, breathing, engaging my core, feeling my limbs being extensions of my belly and my spine and being present in my body every single second with every single step I took.
I had to spend many hours in the studio working with Pilates foot corrector to strengthen my feet and ankles that helped me to distribute the impact and weight bearing more gradually in order to avoid knee/hip injury. I focused on a lot of core work and upper body to keep my posture perfectly supported while running. Not to mentioned how many stretches on different pieces of Pilates equipment I had to do in these 4 months pre-race. I still can't understand how people jog and only spend only 5-10min doing very basic stretches. My advice is to warm up and STRETCH! And the more sophisticated and varied your stretches are THE BETTER and less chances of injury!" – Elena
While all runners should stretch before they run, some runners' training programs don't focus enough on stretching. Strength and endurance training alone won't provide the progressive stretching that regular Pilates workouts will. Insufficiently stretched muscles can cause many problems for a runner, slowing them down at best, or leading to a serious injury at worst.
Just like stretching, Pilates helps runners focus on their breathing. This benefit is synergistic with the stretching because warming up the core helps the intercostal muscles that connect the ribs. This makes it easier to breathe smoothly using all available lung capacity.
And on a final encouraging advice and note from Elena….
"I always encourage my clients to stay active and cross-train (add new workout varieties) to their fitness routine as I truly believe that movement heels and keeps you young and fully alive. Dedicate yourself to the movement and you will start enjoying your life and appreciating your body so much more!"
Discover how Pilates can help you with your current fitness regime by visiting our website at : www.thehundred.ae
---
the one, the only…the hundred…review by dolce diamante dolce
"Physical Fitness is the first prerequisite of Happiness" – Joseph H Pilates
"Pilates is a phenomenal way to increase your overall body awareness, combining techniques to strengthen deep postural muscles such as our Powerhouse – the core. With every Pilates posture, deep concentration is focused on every inhale and exhale in order to ensure every exertion and relaxation is attained correctly. Pilates has the ability to strengthen muscles, increase flexibility, as well as improve posture, balance, coordination and ultimately breath.
I have been fortunate to try out different Pilates methods conducted by different instructors.. However The Hundred Pilates Studio was definitely an experience worth mentioning. Pilates is a very precise concept whereby focal muscles and joints must be targeted correctly in order to ensure a proper technique; to allow for the exercise benefits.
The most common Pilates we read about or know about is only the Mat Pilates Classes.. The Hundred Pilates Studio introduced me to a whole new world..
The Pilates Reformer…
Pilates Pole
The Pilates Chair

In addition to these lovely tools, you have the most versatile and effective of all The Cadillac. This 'Trapeze Table' can allow for a series of exercises combining bars, straps, springs or levers.
Now here's a grand selection of equipment provided by one of Dubai's expert Pilates Studio.. Each piece of equipment is uniquely designed to target different areas where you can intensify a particular workout routine just by using a different equipment.
If you're looking for an effective Pilates workout instructed by professionals within the field.. this is the place for you.
If you're looking for more than a single way to target your muscles.. this is the place for you.
If you're looking for a long, lean and strong body.. this is the place for you.
The Hundred Pilates Studio has given me more than a hundred reasons as to why Pilates is an exercise that can support any type of work out routine..
Centering, Concentration, Control, Precision, Breath & Flow.."
For More Information Please Visit: http://www.thehundred.ae
This article is a live review by Noura G – the founder of Dolce Diamente Dolce – thank you Noura!
---
muhammara – the healthier roast pepper and walnut dip
A famous and favorite Middle Eastern dip is the Muhammara consisting of delicious roasted red pepper, spicy flakes, cumin and sweet'n'tangy pomegranate molasses. We revised the version to give you the taste with less oil. It really is that simple! Enjoy your winter-warming dip that pairs well with vegetable sticks or warm fluffy bread!
---
rosemary & parmesan zucchini baked chips
Here we go. That french fries craving kicks in and you know it will go straight to the hips. If you're craving a salty, crispy and still VERY delicious fries while taking in your vegetable quota with a rich marinara sauce on the side, then I highly recommend this recipe. With no oil, egg or butter, this addictive crunchy Zucchini baked  fries with Parmesan cheese will kill those naughty cravings. Best of all, you can have it all and it sits under a full meal's worth of calories at around 250 Kcals. It is extremely easy to prepare and only 20 minutes to bake. And if you have kids at home, they are bound to love this crispy healthy "Zucchini fries" – less time, less stress, more happiness in the household!
---