Monthly Archives:

May 2018
not milk… 'nut mylk'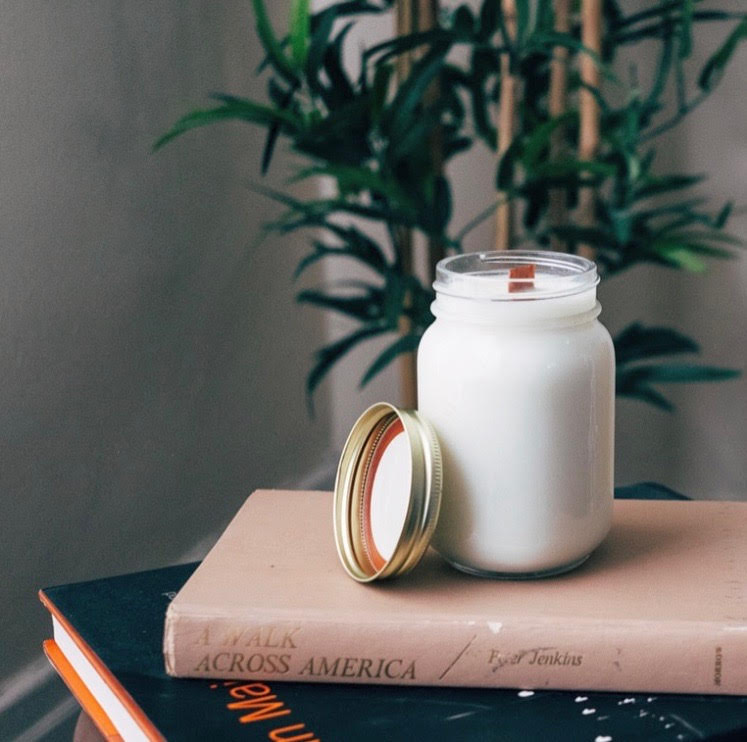 Many of us grew up with the idea that drinking milk "does a body good" and is essential to building strong bones and teeth.  However, we now know that high consumption of dairy does not actually protect us from fractures, in fact too much of it may actually weaken our bones and lead to a variety of other health problems! Countries in which milk is consumed the least are the ones with the lowest rates of Osteoporosis. We turned to Dr. Faryal Luhar our in-house Naturopathic Doctor for her thoughts on dairy milk and here's what she had to say: "In my clinical experience, cow's milk is a major allergenic substance which contributes to, and worsens many conditions such as asthma, sinusitis, eczema, arthritis, allergies and others. These conditions improve remarkably after the elimination of dairy from the diet." Well, she has us convinced! 
Still got milk? Dairy has been touted for years as the best source of calcium – but contrary to popular belief, calcium needs can be adequately met by eating dark leafy green vegetables and nuts and seeds.  Magnesium and Vitamin D are actually more important for bone health.  Milk used to be called "nature's perfect food", but modern milk is far from it, as the actual production involves pasteurization and homogenization with the added use of hormones and antibiotics.  These processes have been found to contribute to immune dysfunction with inflammation in the gut, and also can lead to autoimmune conditions such as Diabetes, even in children.  Dairy milk also contains a molecule known as "Insulin-Like Growth Factor-1" which has been implicated in promoting cancers of the prostate, colon and ovaries.  Furthermore, many people are lactose intolerant and suffer from digestive discomfort and distress when consuming dairy.   
So, as you can see, dairy milk is NOT nature's perfect health-promoting food—unless you are a baby cow,  in the same way that human milk is perfect for human babies! And as we all know, in nature neither species truly requires milk after the infancy stage.  
After reading all this you are probably thinking: "This all sounds great, but I could never live without -[insert dairy food you love here]-" Here's what we say to that: So don't! For most of your favorite foods there are some pretty outstanding dairy free alternatives. And the options available for dairy free milks include almond, rice, coconut, cashew, brazil nut and more!  And let's not forget fermented yogurt and kefirs are also healthier options than their dairy counterparts. 
Now, if you can't go cold-turkey on eliminating dairy and replacing it with non-dairy mylks, do what you can and gradually take milk out of your diet. Try it and trust us when we say that the benefits will speak for themselves, and you'll be inspired to eliminate dairy completely!  
If you need help with this journey, please reach out to us and let us help you. Our team and café are the perfect support for this transition and we would love nothing more than to get you addicted to Nut Mylk! 
---
making a vegan cake with chef Hayley | a class for housekeepers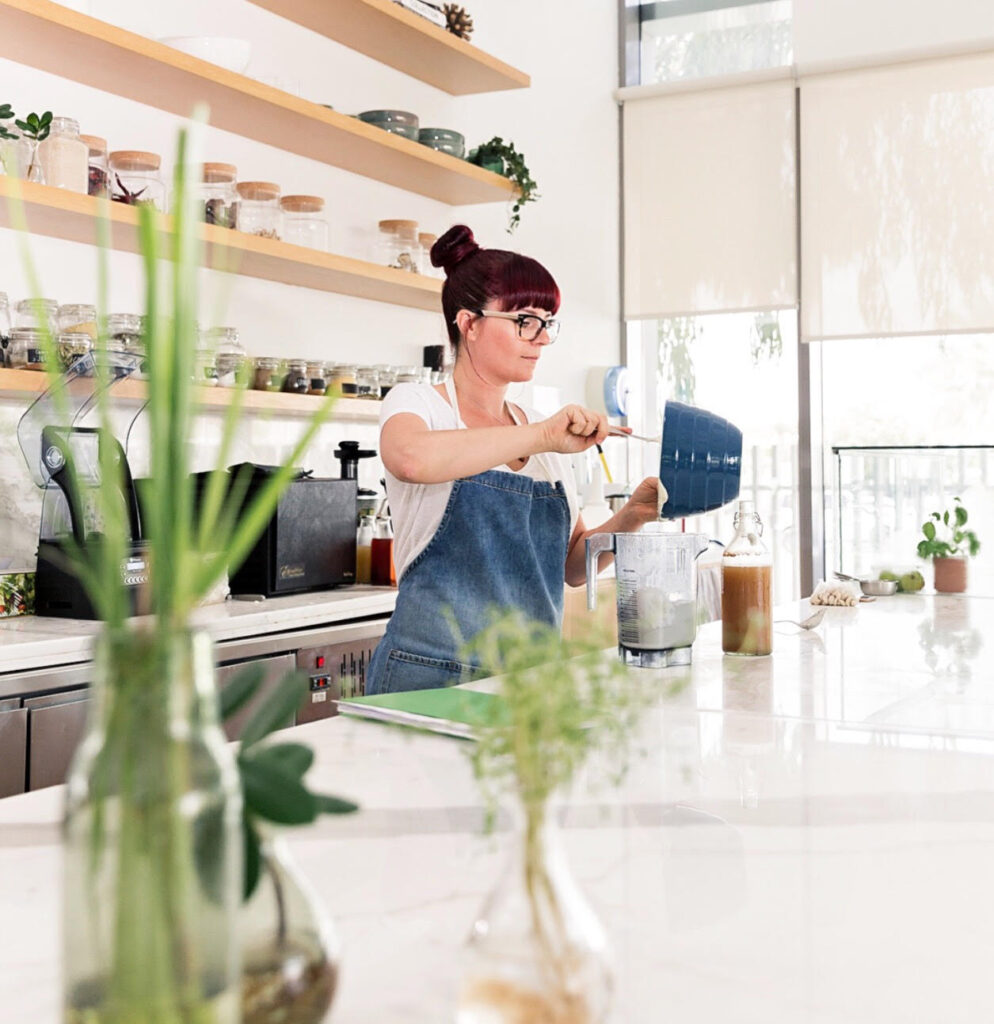 Ever wished you could hand over the cooking to someone else– at least sometimes? Well, we can help! On Sunday May 20th, we are hosting a cooking class for your housekeepers and nannies so that you can have some extra help in the kitchen this Ramadan (and beyond)! Chef Hayley Mac, known as Dubai's first and favorite plant-based chef, will be teaching a class that will give your nanny or housekeeper the skills needed to prepare a delicious Raw Vegan White Chocolate & Rose Cheese Cake that is free of dairy, gluten, and sugar..and then decorate it using all natural colouring!
The class is open to English and Tagalog speaking housekeepers. All participants will learn the steps to prepare this healthy dessert, and it will help to give them more confidence in the kitchen so that they can be encouraged to cook more nutritious, delicious meals for the whole family. 
Over here at The Hundred we are currently obsessed with this healthy dessert! And even though it looks and tastes a cheesecake, it doesn't contain ANY of the usual unhealthy or processed ingredients that you would find in a regular cheesecake. Sign up today so you don't miss out on registering your nanny for this class, because, well.. who doesn't love a good cheesecake?!
Details: 
The day: Sunday May 20th
The time: 11am-12:30pm (sharp)

The participants: English and Tagalog speaking Nannies and Housekeepers
The dish: Raw+Vegan White Chocolate & Rose Cheese Cake
The fees: 160aed per person
The place: The Hundred Café
The chef: Chef Hayley Mac*
The bonus: Participants will leave with some goodies, the recipe and feeling ready to prepare some sweet treats! 
*Get to know Chef Hayley: 
No stranger to Dubai's wellness, raw food and vegan scene, Chef Hayley is known as the UAE's premier Plant Based Chef and is accredited with being the first person to bring superfoods to the region. With over 7 years of experience opening & running vegan restaurants in Dubai, Chef Hayley is now collaborating with The Hundred Wellness Centre founder Asma Lootah to open the much anticipated 'The Hundred Café'
Spots are limited so book now by calling +9714 344 7333 or emailing us here. For updates on this class and much more follow us on Instagram.
---
[Love Lab Series] | a relationship workshop from the heart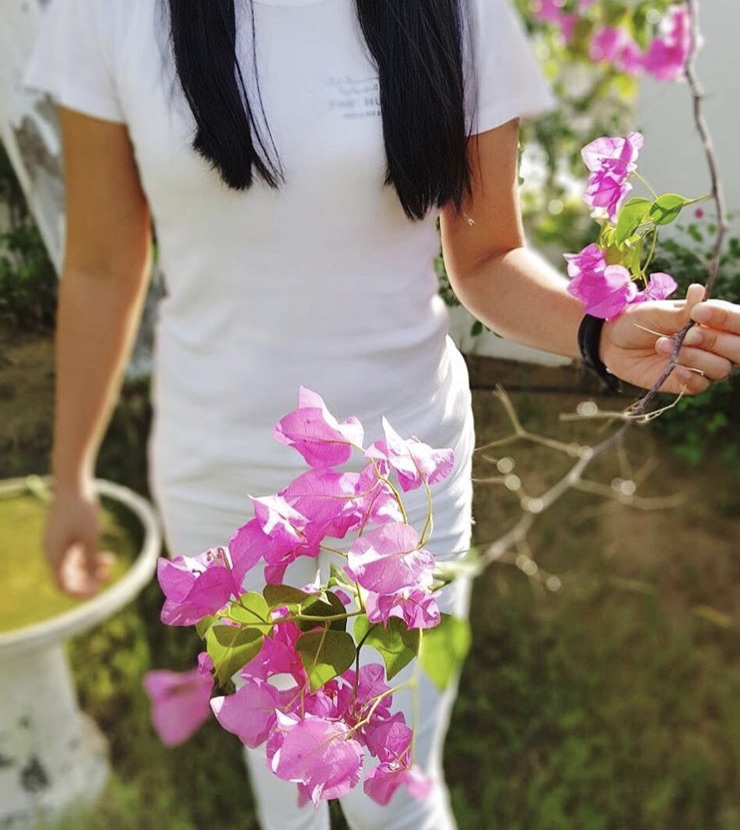 An intimate relationship does not banish loneliness. Only when we are comfortable with who we are can we truly function independently in a healthy way, can we truly function within a relationship. Two halves do not make a whole when it comes to a healthy relationship: it takes two wholes.

-Patricia Fry 
Join Devika Singh-Mankani, Licensed Psychologist, in the first instalment of her insightful [Love Lab Series] to learn more about the science of love and relationship longevity. Devika helps individuals and couples to master their relationships with themselves and others. 
Join us for this eye-opening session, in which you will learn what the most important element is to the longevity of a relationship is, and how to strengthen your relationships by applying tried and tested research-based skills. The [Love Lab Series] is designed to provide you with tools and experiences to elevate and build strong and meaningful connections. 
Relationships are a profound means for personal growth and the deeper the love discovered, the more elevated our connection to life and our true selves becomes. In this session you will also gain skills that will help to dramatically improve the intimacy and friendship in your relationships and help you manage conflict in healthy, positive ways.
So, if you want to find and build that true relationship with yourself and others book your spot today, and bring your significant other with you too! 
Date: May 9th, 2018 
Time: 7pm – 8:30pm 
Where: The Hundred Wellness Centre 
Cost: AED275 for single ticket or 500AED for a couple 
Spots are limited so please email us or call on +9714 344 7333 to secure your attendance.
---
art + wellness | under one roof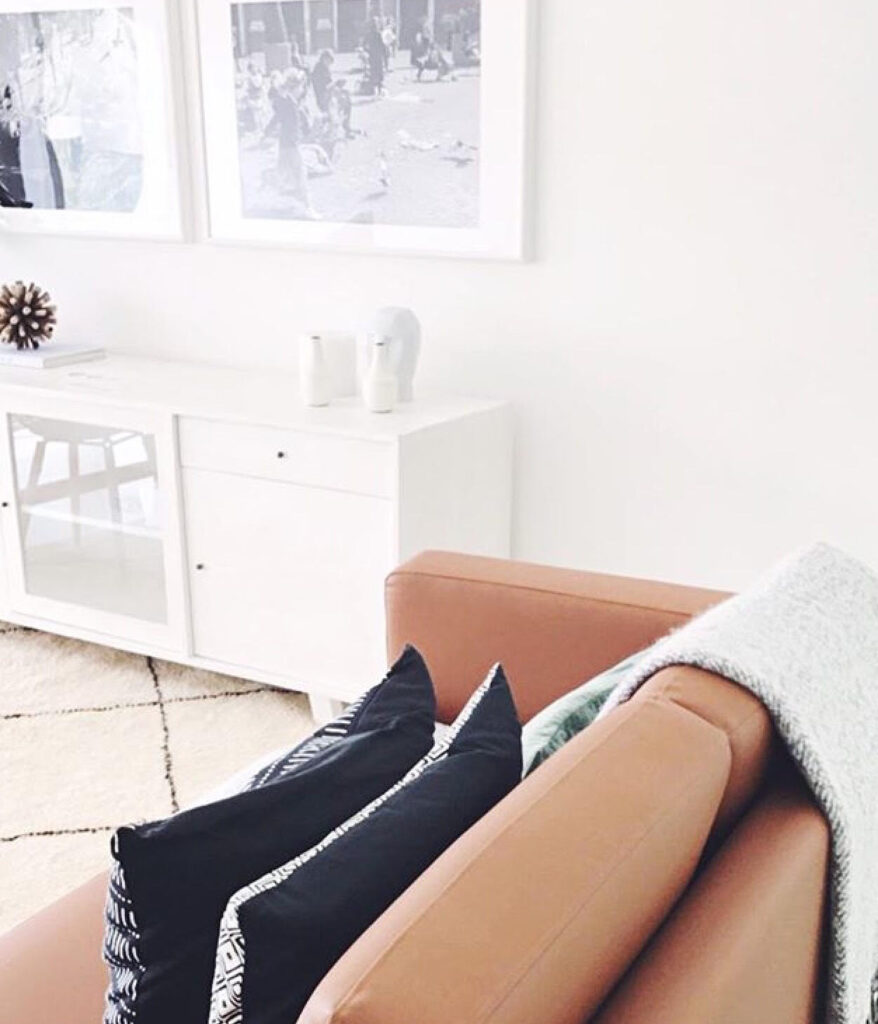 Gym, pilates studio, cafe, art space – all these words have been used to describe our favourite spot in all of Dubai –  The Hundred Wellness Centre. With so many wellness services on offer here, it was important that the space itself reflects The Hundred Wellness Centre lifestyle, and anyone that knows our founder Asma Lootah, knows that this centre brings together two of her passions – fitness and art. It's no secret we love to host art workshops whenever possible! Now with Art Dubai starting we wanted to turn the spotlight on to our centre, and some of the curated design and art pieces you will see when you visit us.  The Hundred Wellness Centre is a hybrid concept born from the perfect union between the love for art & design, and a fully functional fitness center.  Tucked inside a peaceful villa in the heart of Jumeirah, every little design and decor detail has been thought out, from the chairs in the waiting areas, to the original photography by Asma herself, all the way to the coasters that you rest your teacup on.. The Hundred is definitely not your average fitness studio. The team here practice a holistic approach to wellness, which means they focus on how the three main areas of your life – body, mind and soul –  are connected and how they can be optimized to improve your overall sense of well-being. The Hundred has been painstakingly curated to truly help our clients feel at home – and at peace, while celebrating amazing UAE local talents, and the mere fact that a person can get all of these services within a functional art-centric space is truly unique. Each and every piece of art at The Hundred Wellness Centre has a purpose and a story behind it's journey to finally finding its home here, and you can read more on the tales of some of the pieces that are dotted around the space by visiting our website, or the next time you visit just ask one of our team! 
---
treating Diabetes | the natural approach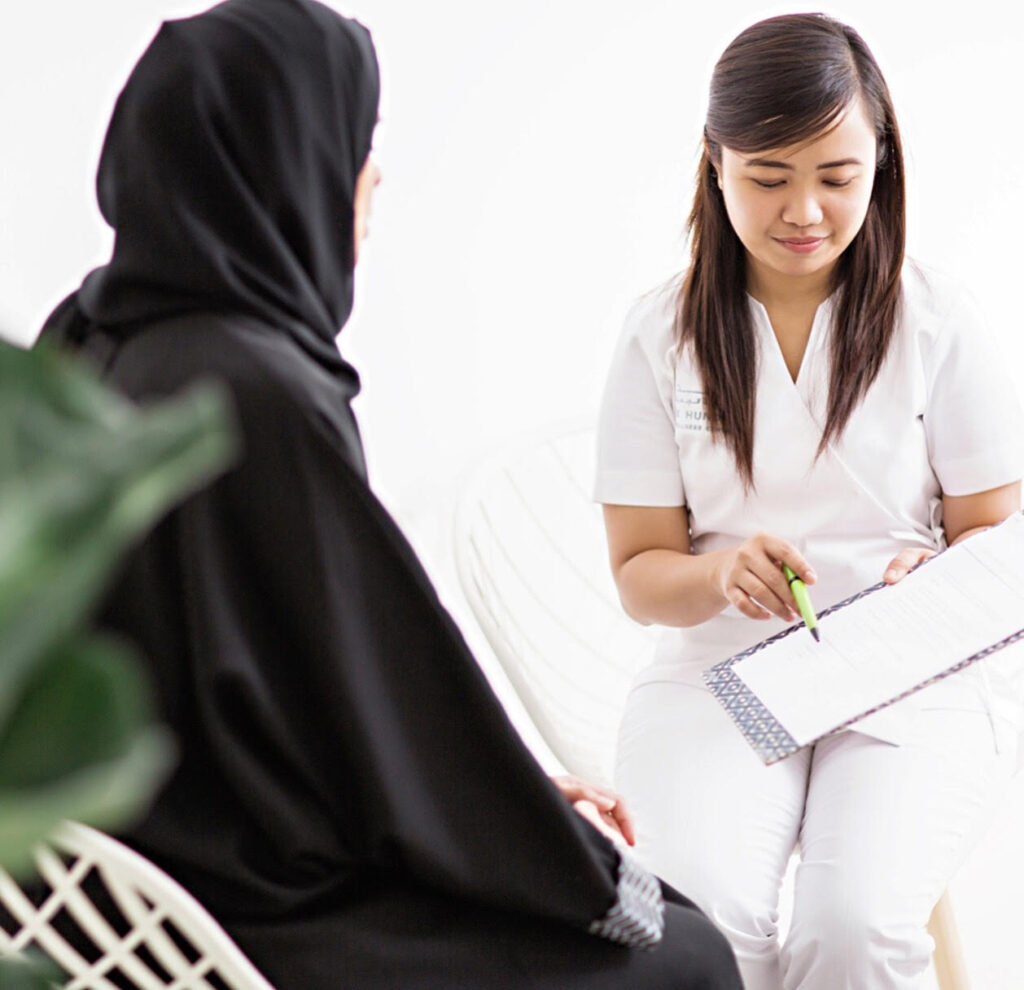 Did you know that in the UAE there is a disease that affects ONE in every FIVE people living in the UAE? Its growth can certainly be described as a "Tsunami of Diabetes"! And studies show the rates rising steadily with approximately 450,000 undiagnosed cases, and a 2017 survey points out that 15% of expats and one-fifth of Emiratis in Dubai are diabetic! What makes this even worse is that according to the statistics many who develop diabetes are children as young as 13 years old!
So, what can be done to combat this disease? We had a chat with our in-house Naturopath Dr Faryal Luhar and here are her thoughts:
With Diabetes the conventional approaches typically focus on medications to lower blood sugar levels and improve insulin function, however it is important to identify and treat the underlying contributing factors. Diabetes is primarily caused by lifestyle and environmental factors, which if addressed properly, can actually prevent and possibly reverse the course of disease!
Poor-quality diet and nutritional deficiencies, lack of exercise or too much sitting, poor sleep, and of course stress are some of the main culprits. Environmental toxins and genetic susceptibilities also play a big role, but as Dr. Mark Hyman says, "while genes may load the gun, environment and lifestyle pull the trigger"!
So by realizing that Food is Medicine and is the most powerful tool against disease will lay the foundation for great health. An emphasis on real, nutrient-dense foods such as meat, fish, organic vegetables and fruits, nuts and seeds, and some starchy foods like sweet potatoes will provide the body with the necessary nutrients to combat high blood sugar and balance metabolic problems. Processed foods create havoc with blood sugar balance and provide little to no nutritional value.
Examining one's lifestyle to address areas that need attention such as exercise or sleep or digestion are equally important. Diabetes CAN be prevented and reversed with effective nutritional and lifestyle strategies. Even those with advanced disease can make improvements with natural medicines and therapies designed to restore the way cells and the body functions!
So, if you or a loved one suffers from this disease or if you would like to know how you can help educate your family to protect them email or call us on +9714 344 7333 to book a session with Dr Faryal Luhar today!
---
gratitude challenge | count your blessings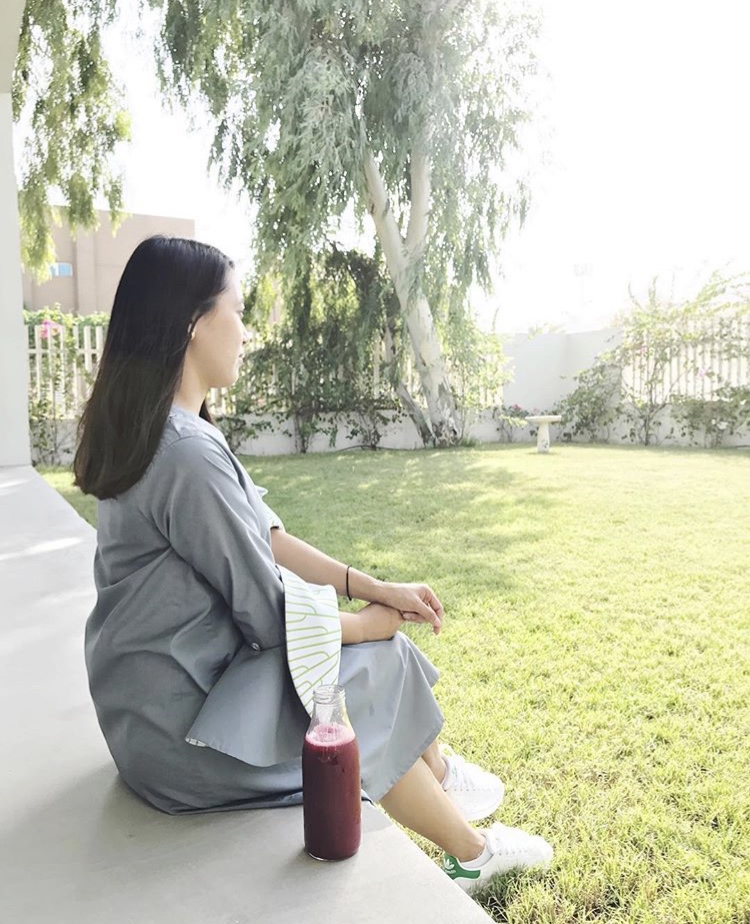 Expressing gratitude isn't always easy, actually sometimes it's work.. Really hard work! Why? Because we can get so caught up being busy with our to-do lists and keeping up with everyone in the fast lane, that some days can leave us completely losing sight of all the gifts that are all around us.  
You see, gratitude isn't something that only happens to us when good things come.  It's something we practice and cultivate and give.  'Gratitude unlocks the fullness of life.  Gratitude turns what we have into enough, and more'- Melody Beattie.  It's so easy to look at the 'little' things and think of them as small and non-important.  But let's shift that perspective and look at each and every one as a little miracle.  And the everyday miracles and gifts in our lives were meant to be acknowledged, shared, and passed on.  
To help you on your gratitude journey, here are a few tips to become more aware and able to practice gratitude in your daily life. Simply choose 5 minutes (or more) a day to sit quietly and express your gratitude by writing them down – big and small. This practice alone will improve your overall outlook on life. So, go ahead, write 10 things, or write 50! The number isn't important… Just give it a try! 
This month, we have a special challenge for you.  Pick a friend, family member, colleague or whoever, and agree to share daily 3 things that you are each grateful for. You could also do this on social media possibly, by paying it forward and sharing stories of giving (maybe highlight a friend or small business who is doing great things for others!)   Let's help each other appreciate and celebrate the blessings all around, and right in front of us!  You never know how your little gesture of thanks — whether a text to a friend, an open door, a small donation, a smile, or an unexpected long hug will completely change someone's life. 
Make thanks AND gratitude happen today.  Let's get started right now! What are YOU grateful for? Let us know in the comments below or tag us on social media @thehundredwellness 
Quick exercise: Thank someone RIGHT NOW.  If you are reading this, you either have a phone or a computer, so make the call, send that text or write that email.  You never know how your kind gesture it will affect and change a person's life. 
---
wellness on trend
With each new year, comes new health and wellness trends. In 2017 as we became more focused on sustainability, gut health and better nutrition, and it set 2018 up to see a flood of new health products that better support our general health and wellbeing. To give you a heads up on what wellness trends we expect to be huge hits in 2018, we compiled a list of a few: 
01. DNA testing for optimal fitness performance—DNA testing has become more popular than ever over the past year. The promise of genetic testing is that it can tell you more about the way you're built, so that you can tailor your lifestyle to fit your biology — and ultimately change up your fitness routine to get the best results. 
02. Gut Health—Fermenting – Have you been noticing more kombucha, kimchi and sauerkraut around these days? That's due to the role of bacteria in gut health, which is linked to everything from Alzheimer's, immunity, and obesity. A Google Trends analysis (June 2017) showed 'gut health' as one of the most growing search terms when it comes to managing health through food. 
03. Mindfulness trackers—Move over fitness trackers, because 2018 is all about the mind trackers. We've already seen apps such as Headspace and Buddhify, but now mindfulness trackers are being developed to help monitor our breathing patterns with a view to working out exactly when and what causes you stress. It's thought that these devices will also pay attention to the way in which we sleep, recording different levels of sleep and again relating it to how stressed we may be feeling. 
04. Digital detox—Digital detoxes are also becoming more and more necessary in our constantly switched on society.  (We have been promoting this trend all year long!) As much as we try we just can't ignore the pings of status updates, WhatsApp messages and Insta-stories. We predict that the phrase 'disconnect to reconnect' is going to be massive in 2018, as more and more of us start to notice the impact that social media has on our health.  
05. Cooking—While it may seem silly to include this in our list, but can you believe that a large percentage of the world's population still doesn't engage in cooking daily sometimes not even weekly? Cooking from home doesn't just ensure the quality of your food, and your ability to control what ingredients are actually used, but it also can be super relaxing!  
06. Plant based diets— It's not just about fancy superfood salads anymore, it's actually creating delicious, sustainable, and healthy menus surrounding plant-based food. We have started to see restaurants pop up with with whole food menus, and our fingers are crossed that this trend will stick and grow bigger into 2018. 
07. Ditch the fad detoxes—This is one trend that we wish had been gone a long time ago, so we're predicting that these harsh detoxes will die down, and be replaced with whole food resets/ lifestyle programs, that use more evidence-based science which shows that whole foods and compounds support our body at what it already does best- detox every minute of the day. *Spoiler alert: Stay tuned for more on this from us early 2018!!  
So, tell us, what are the trends you're predicting for 2017? What about trends you wish would go away!?
---
free workshop | parenting with emotional Intelligence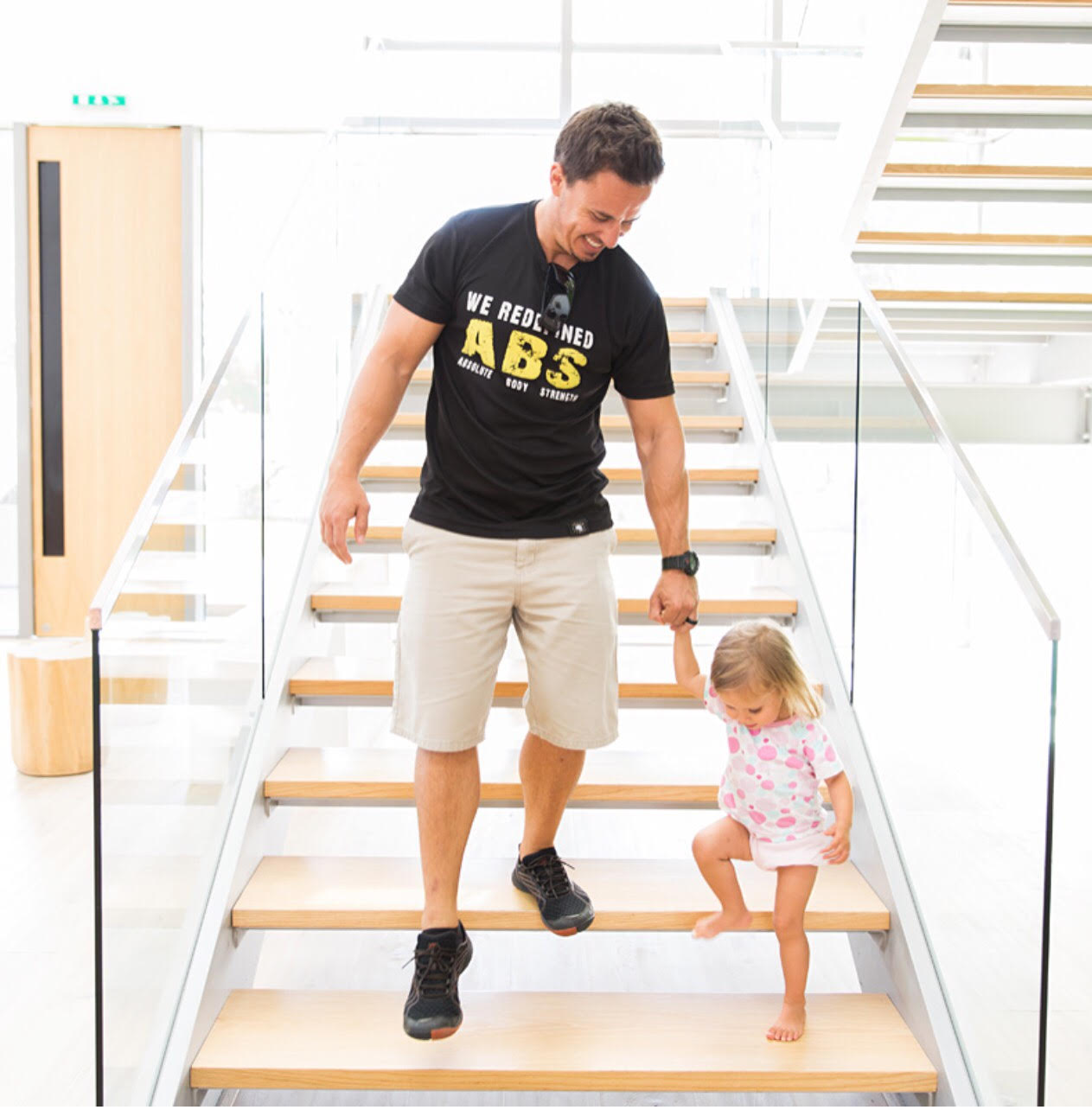 As a parent, would you like to expand your awareness and understanding of 'Emotional Intelligence' (also known as EQ) to support your child? 
As we all know, kids are lively, witty, fast-talking, and more often than not they do the unexpected. One moment they may be running around full of joy, and the next crying in complete frustration while flinging toys across the room. These childhood meltdowns can be important opportunities to teach your child how to manage strong feelings and calm themselves down at an early age i.e. growing emotionally. . . and the secure circle of the family is the first and best place to teach these life lessons. 
On October 12th,  we are hosting a free interactive workshop with former school principal, teacher trainer, and SleepTalk Consultant Trainer Beryl Comar. In this two-hour workshop Beryl will share actionable tips to teach you how to communicate with children so that they listen, and she will also teach you as a parent to listen so your children can engage and share their feelings and thoughts.  
Not sure if this workshop is for you? Take a look at the questions below: 
01. Do you and your children keep cool and stay calm in stressful situations?  
02. Is your child confident and independent?  
03. Is he or she sociable and friendly?   
04. Does your child display empathy towards others and play well in a group?   
05. Can they express their emotions?   
06. Can they control their own moods and behaviours?  
Did you answer "no" to ANY of the above questions? Don't worry if you did, it's ok because Emotional Intelligence (EQ) is a new concept to most people, and is not set in stone, so with the proper guidance it can be developed and strengthened!
So if you are free, join us for this parenting workshop is designed to help you understand your child's social and emotional development, and how to nurture your child's social and emotional skills.  And if you aren't able to make it, Beryl will be seeing seeing clients in private sessions in the centre, and to book you can call us on +9714 344 7333 or email us.
Date: Thursday October 12th, 2017
Time: 9am -11am
Location: The Hundred Wellness Centre
Reminder: Limited spots available, so you must register and RSVP via email or call us on +9714 344 7333 to book your spot
---
dealing with changes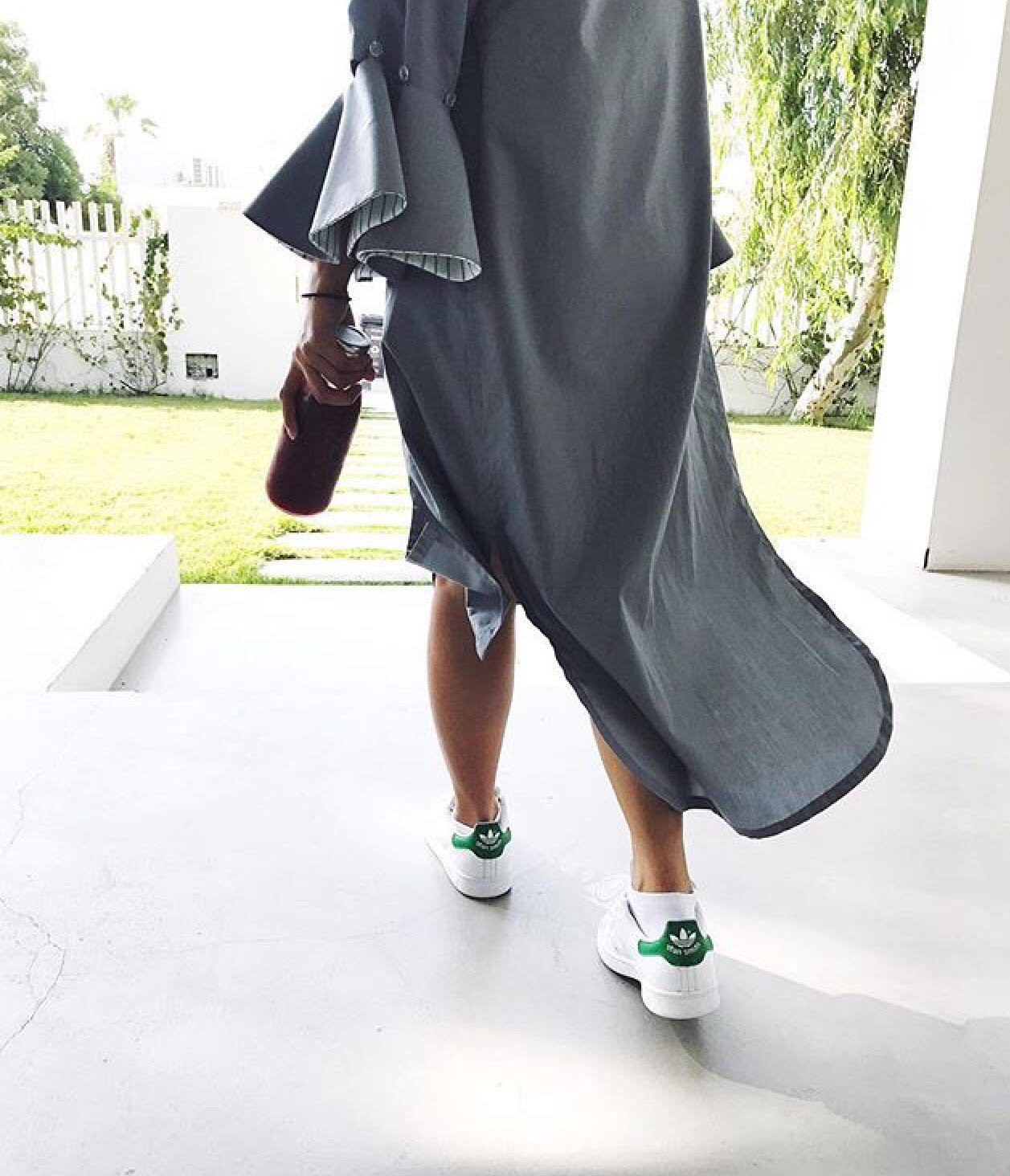 It's Autumn, and changes are beginning as we are settling in after our return from the Summer holidays— new house, new job, new school, new rules and regulations, new fees. So many changes, nothing seems the same, even some roads have changed! Many young adults have flown the nest, gone off to university or started their first 'proper job'. There are teenagers starting sixth form or college, kids gone up a year at school and even little ones about to start school. 
For all concerned, it can be stressful, and scary. Changes of any kind can throw us into the 'fight or flight' part of our brains, where it perceives the situation as a threat. This triggers a protective mechanism that can lead to anxiety, anger, bad habits such as smoking or overeating, excessive sleeping and tiredness, or insomnia and panic attacks. 
With all these changes in mind, the timing couldn't be better for us to welcome back our friend, and renowned Emotional Intelligence Development Specialist, Beryl Comar to The Hundred Wellness Centre for the months of October and November. For those that do not know her, Beryl is a published author and the first person to introduce Hypnotherapy, NLP and EFT to the Middle East in 1990's. She has worked internationally around the globe with royalty, celebrities and famous athletes, and is pretty amazing! 
Now there may be a single cause of your stress, or there may be a number of small challenges that have built up over time. This in turn might make it harder for you to distinguish what the root cause is, but that is how Beryl can help! 
We asked Beryl to give us some insight to share with you all, and here's what she said:
 4 Tips for Mind and Soul Health to Be Aware Of (and keep note of) 
01. Most people can only "see" their problem from a conscious perspective (i.e. in the way the problem shows up in certain situations and circumstances in their life).
02. If a person has not been able to "get past" their problem through their own conscious life choices, then the REAL underlying issues (the "root" of their experienced problem) is, in fact hidden at a subconscious (unseen) level. 
03. To fully resolve a person's problem (if they themselves have not been able to resolve it through conscious life choices) is to work at their subconscious level and address the real underlying issues buried there.
04. The "language" of the subconscious (the language a person's unconscious can understand and properly process) are senses and how we symbolize these. "We are the movies we play in our mind" says Richard Bandler (the teacher of Tony Robbins and Beryl Comar) 
Becoming more emotionally intelligent (using hypnotherapy, EFT/tapping and NLP techniques) can help relax and calm anyone going through these stresses and changes, and can help to erase the blocks that have built up over a lifetime … "You rarely see a stressed kid, we learn to be stressed, so let's release those old burdens" says Beryl. And Beryl knows what she is talking about! When she finds a person's exact subconscious senses and symbols she knows how to change the subconscious with NLP, EFT or hypnotic metaphor to fully resolve deep-seated underlying issues in just one to three sessions maximum!! 
To Book your private session with Beryl (starting October 4th) please contact us via email or call us on +9714344 7333
Guest contributor: Beryl Comar
---
stretching our branches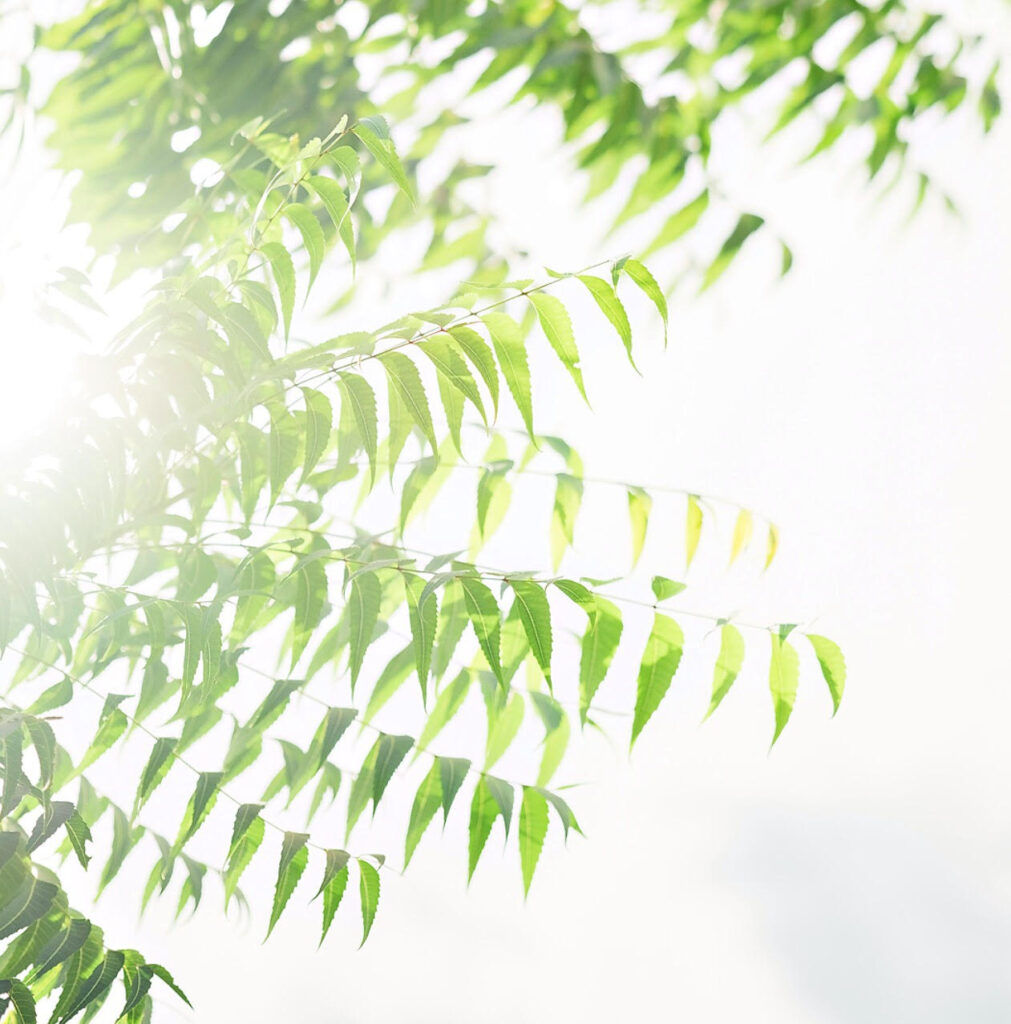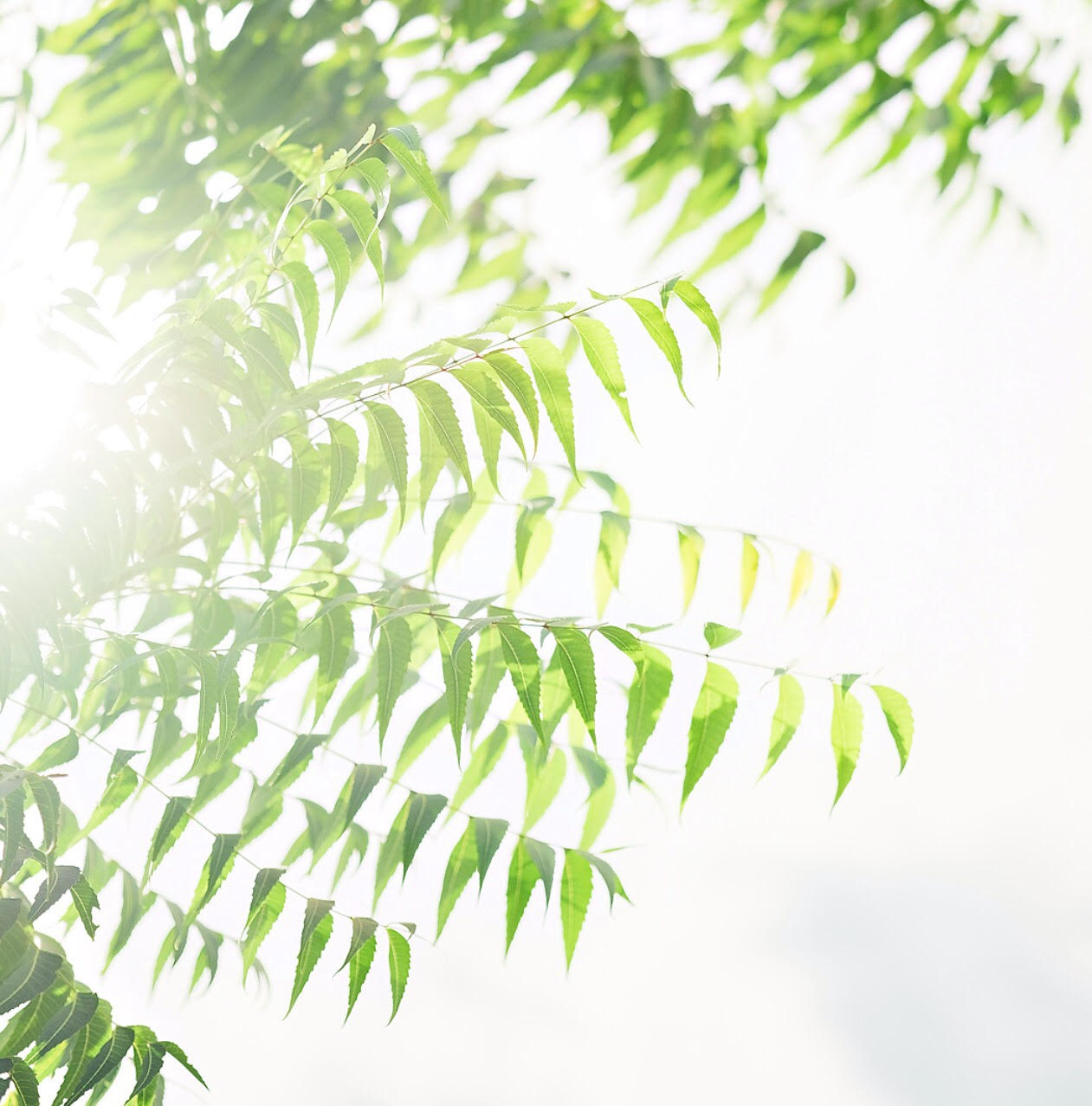 Continuity gives us roots; change gives us branches, letting us stretch and grow to reach new heights.

– Pauline R. Kezer
What a difference a year can make! Can you believe that almost 12 months have passed since we shared our revamped logo with you all?! That reveal, marked the start of our renewed journey— a journey that has been branching out with an even deeper focus on all things holistic.  
But what do we mean when we say 'holistic'? At The Hundred we believe that to achieve optimal health we must gain balance in all aspects of our life – body, mind and spirit. So that means we don't believe that we can/should focus on just one aspect of wellbeing, we look at everything as interconnected. As we continue to deepen our roots, we are spreading our branches even further to bring you even more cutting edge therapies, natural supplements, and effective classes. We are continuously working to provide our community with a place to actively transform the mind, body and spirit, to help change the way you feel and think. Our space truly represents the passion and vision of wholeness, and is a place to grow, learn, or simply reflect..
If you take a close look at our logo, you will see that it looks like the core of a tree. When we created the wellness centre, we wanted to offer a space that could function as the core of your healthy lifestyle. And just like a tree, when we think about our centre, it is very much a place that is deeply rooted in its location, that is organically growing stronger in wisdom and life. The wisdom is provided by our experts, and the life is provided by our inspiring clients. 
To discover the inspiration behind our revamped logo, created in collaboration with the talented Imagist London (who also designed the Hemsley + Hemsley logo), lets hit rewind and read our post from a year ago below:
To create our new logo we worked closely with Imagist London who have previously worked with The Hundred's favourite foodie sisters – Hemsley + Hemsley. As many of you will know, the 'Hundred' in our name refers to the classic Pilates move, which is also called the hundred. This movement, first created by Pilates founder Joseph Pilates, focuses on the core of your body. It's a movement that engages every single muscle in your body (like many Pilates exercises), and prepares you for your Pilates class and the day ahead. It's one of the key foundations of the Pilates method – and the reason we named our health and wellness concept after it… As The Hundred Wellness Centre founder, Asma Hilal Lootah explains: "I picked a pilates move name because we started as a pilates studio and my passion for pilates is what kickstarted all of this. I chose 'the hundred' specifically, because it evokes nice memories with the group I used to practice with. We became friends and used to complain when we had to perform 'the hundred' because it's quite challenging – but also with the 100 breaths it's just lovely. We dreaded the effort involved but absolutely loved the achievement and the results."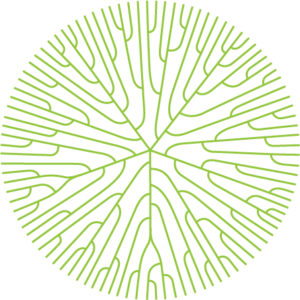 "The Hundred Wellness Centre is a place rooted in its location and if you look at our new emblem, there's a real sense of rooting. Of being at one with nature and all of the different 'shoots' of wellness that you can awaken your body and mind with and explore with us here…"
Imagist London worked closely with us to bring the philosophy of both The Hundred Wellness Centre Dubai and the hundred Pilates movement into – what we hope you will agree – is a beautiful new emblem.
If you look closely, you will see that it looks like the core of a tree. When we created our wellness centre in the heart of Dubai, we wanted to offer a sanctuary that could function as the core of your healthy lifestyle needs. This is why we worked so hard to find the very best people to provide the very best wellness services for you – including Pilates, super circuit, physiotherapy, Gyrotonic, yoga, homeopathy and natural medicine, infrared sauna, BioKat Bioresonance therapy, thermography and so much more – all under one roof. This is reflected in the new logo, the core is both our centre and the exercise, and really the foundations for your health and wellness journey with us.
"The Hundred Wellness Centre is at the core of your wellness needs. Our new emblem captures that perfectly, and we hope you will love it as much as we do."
Your growth is our passion, whether it's overcoming an injury with our physiotherapist, improving your strength and core with our Pilates workouts or educating yourself about the very best nutrition you can give your body with our workshops and supplements. Again, if you looks closely, you will see that this growth – which is at the core of our passion – is represented as the branches or lines of the emblem grow in size and direction.
Our new emblem also features 100 little lines or branches (count them!) and 5 roots – or bigger lines – which represents the five breaths in and five breaths out that you do with the hundred Pilates movement. Also, if you look at the negative space surrounding our new emblem, you will see that there is a little leaf, which was a totally organic, happy little accident. We hope you love it as much as we do, and we look forward to sharing more new things later this year… Stay tuned.
Feeling inspired? Find out more about the wellness services and fitness classes available at The Hundred Wellness Centre Dubai here and start your ultimate health journey…
---