Monthly Archives:

March 2019
Will Pilates Give Me Flat Abs? | Pilates Studio in Dubai
Washboard abs. Toned 6 pack. Sleek stomach. We all wish for that. Here is a great low down on the most popular question we get from our clients …. will Pilates make me lose weight and give me a flat stomach?
Stomach fat is made up of 3 components: visceral fat, subcutaneous fat, and a weak core. 
The first component of stomach fat is the visceral layer around and between your organs. Visceral fat is used as protection. When you are overweight it will also act as a storage area.  Visceral fat is tight, so even though your stomach will bulge it will feel tight.
The second type is subcutaneous fat.  This is the layer directly under the skin.  This is the fat that feels and looks 'flabby'.  Woman store more subcutaneous fat than men (mainly for use during child rearing). Men with excess abdominal fat generally have hard or tight tummies while woman have loose and flabby tummies. This is due women storing fat in the subcutaneous layer as opposed to visceral layer.
The third cause of flabby tummy is weak core muscles and this is where Pilates can be a huge benefit.  Not only for strengthening and tightening the core muscles but also for burning fat and increasing blood oxygenation which burns more calories and increases cell renewal.
Pilates Strengthens a Weak Core
Since it is not possible to directly lose fat from just your stomach, you have to lose fat from all over your body.  To do that you have to increase your cardiovascular work, eat less, breath properly and of course do pilates!
The one place we can 'spot' train is a weak core and the ideal form of exercise to do that is Pilates.  In fact the whole basis of Pilates is about core strength in the pelvic floor, abdomen and back. For visceral and subcutaneous fat, they have to be burned off with the rest of the fat in the body.  Pilates makes your muscles stronger and more efficient at burning fat, it also trains the muscles that help you breath (the intercostals ) and makes your lung capacity bigger and more flexible.  The easier and faster exchange of oxygen into carbon the more calories you burn and this increased exchange also increases cell function by pumping more oxygen into the blood.  However Pilates on its own will not burn large amounts of calories.  Which is why we recommend another form of cardio exercise, walking, swimming and cycling are perfect.
Other Factors to Reduce Stomach Fat
There are a few other things to consider in relation to the fat on our stomachs.  We all have different genetic make up and some people store fat more on the stomach.  Some store on the hips and thighs etc.  Also the place that you last stored fat will be the first place that it comes off when you lose fat. Woman tend to store fat on the stomach and thighs first so this will potentially be the last place that will shed excess weight.
There is another factor that will effect stomach fat – stress.  When we have a lot of stress in our lives (who doesn't have a lot of stress in their lives these days?) we release more of the hormone called cortisol which triggers fat storage in the abdomen.  Pilates helps to address the stress in our lives because it takes you out of your day completely for one. two or three hours a week.  You focus on your breathing, your body and your mind and that is deeply relaxing and stress reducing.
To Recap, Can Pilates Give You a Flat Stomach?
Yes! By doing Pilates to  strengthen core muscles, increasing the fat burning efficiency of the body, and by reducing stress in your life.  In fact Pilates combined with another form of cardiovascular workout can provide huge weight loss benefits.  But a one off session once a week for three or four weeks will only give you a basic understanding of Pilates principles. You will  need a more intensive practice of 3 or 4 times per week, plus some form of fat burning cardio exercise, and address the stress in your life, eat a healthy balanced diet to get really great results.
To get the most and best results, it is always advised to train with an expert and we invite you to join us at The Hundred Wellness Center in Dubai with our watchful Pilates experts to reap the best in your workout. We offer private and small group classes to ensure best results, from Mat Pilates to Reformer, Cadillac, Pole, Chair….don't let those names scare you off!
To discuss a Pilates class that's right for you, please e-mail us or give us a call  +97143447333. See the class schedule here.
Email UsCall Us +971 (0)4 344 7333
---
step by step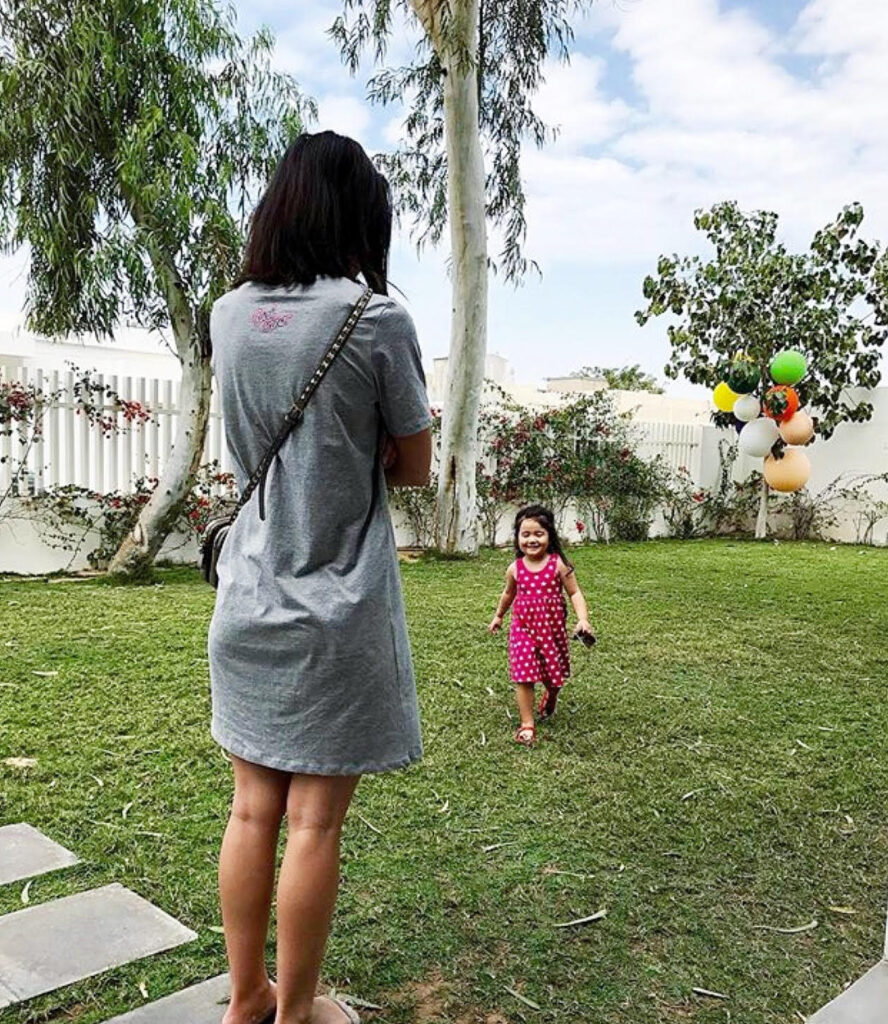 I think there is something, more important than believing: Action! The world is full of dreamers, there aren't enough who will move ahead and begin to take concrete steps to actualize their vision.  – W. Clement Stone     
What if we told you that there is a really easy way to reach all your goals and dreams, but it's something not many people do, or even realize is an option.. Would you be willing to try it out? Ready? Here you go:  
Take one small action/step toward your goal right now… Repeat.  
As simple as that may sound, taking small steps is truly the key to achieving your goals, because you have to take steps to make any kind of progress. And while taking action towards your dreams and goals is obviously important, it's not always easy to stay consistent and focused. But remember: those whom take action, are the ones that see results. 
To help you take action, to move you in the direction of your goals, we have compiled a few tips that should help get you where you want to be –and maybe even a little bit faster… 
1- Take action now —Break your goal down to something you can do right in this moment. Then go do it. Don't plan how you'll do it or think about what would happen if you did it one way vs. another… just do it. Take that first tiny step forward. 
2- Stay present and focused —Don't think of all the steps between where you are now and where you want to be in the end – it doesn't help, it actually is a strong de-motivator! 
3- Take action every single day, no matter how small —There is absolutely something you can do every single day towards your goals. No matter how small, it does make a difference. Chunk it up and break the big steps down until you have something you can do right now to move forward. 
4- Keep your eyes on the prize! —Stop looking at what everyone else is doing and focus on your own progress and goals. It's easy to look at someone else's success and feel like it is un-achievable. Here is our advice: Don't compare the beginning of your story to the middle of someone else's! All that does is prompt you to give up. You have to remember, that person you're looking at and comparing yourself to, was once exactly where you are now.  
Let's all commit to stepping into action every single day, helping the magic unfold to make our dreams and goals a reality! 
We would love to hear your thoughts on this and what steps you take to reach your goals!
---
get 'unstuck' with Beryl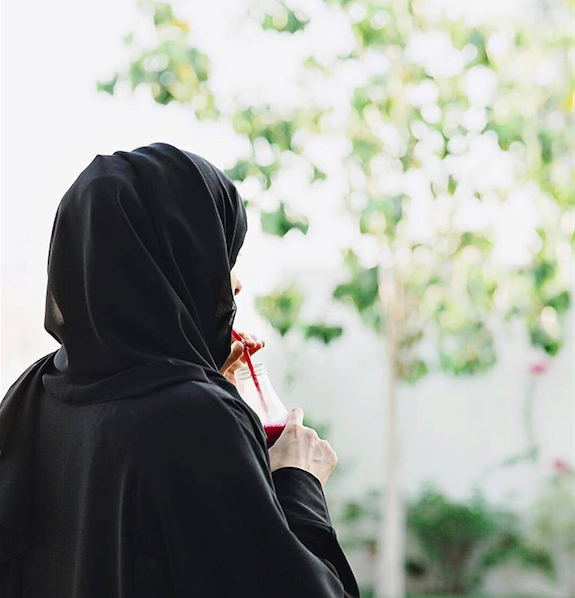 Beryl Comar —A name that for many is synonymous with safe haven, and there are very few people in the UAE (and beyond) of whom have not heard her name before. Beryl has been helping clients overcome their fears and to achieve their goals for years now, and has been active in the hypnotherapy field since the early 1990s, building a reputation by helping hundreds of people work through their various issues and struggles. She is widely known for being the first person to introduce hypnotherapy, NLP, and EFT coaching and training into the Middle East and North Africa regions. Since 1999, she has conducted USA certified coaching and training sessions focused on these three core models, and in 2006, she was awarded the Gold Master Trainer status from the National Federation of Neuro Linguistic Programming. And in typical Hundred Wellness style we have been quietly working behind the scenes to facilitate something amazing for our community this month.. Whilst in UAE for the upcoming month, Beryl will be seeing clients at The Hundred Wellness Centre to conduct private sessions using a combination of counselling, coaching, hypnosis, NLP and EFT sessions for a variety of issues including: fears, phobias, stress, anxiety, relationships, communication, quit smoking, hypno-fertility, pain management, anger management, insomnia, grief, sadness amongst other things.
So if you find yourself feeling conflicted or troubled by something and you can't seem to work through it on your own, Beryl is available to help you sort out things out a with a non-judgemental and compassionate approach. So what do you think? Ready for a session? Call us on +9714 344 7333 or email us to book your session today.
---
the challenge of motivation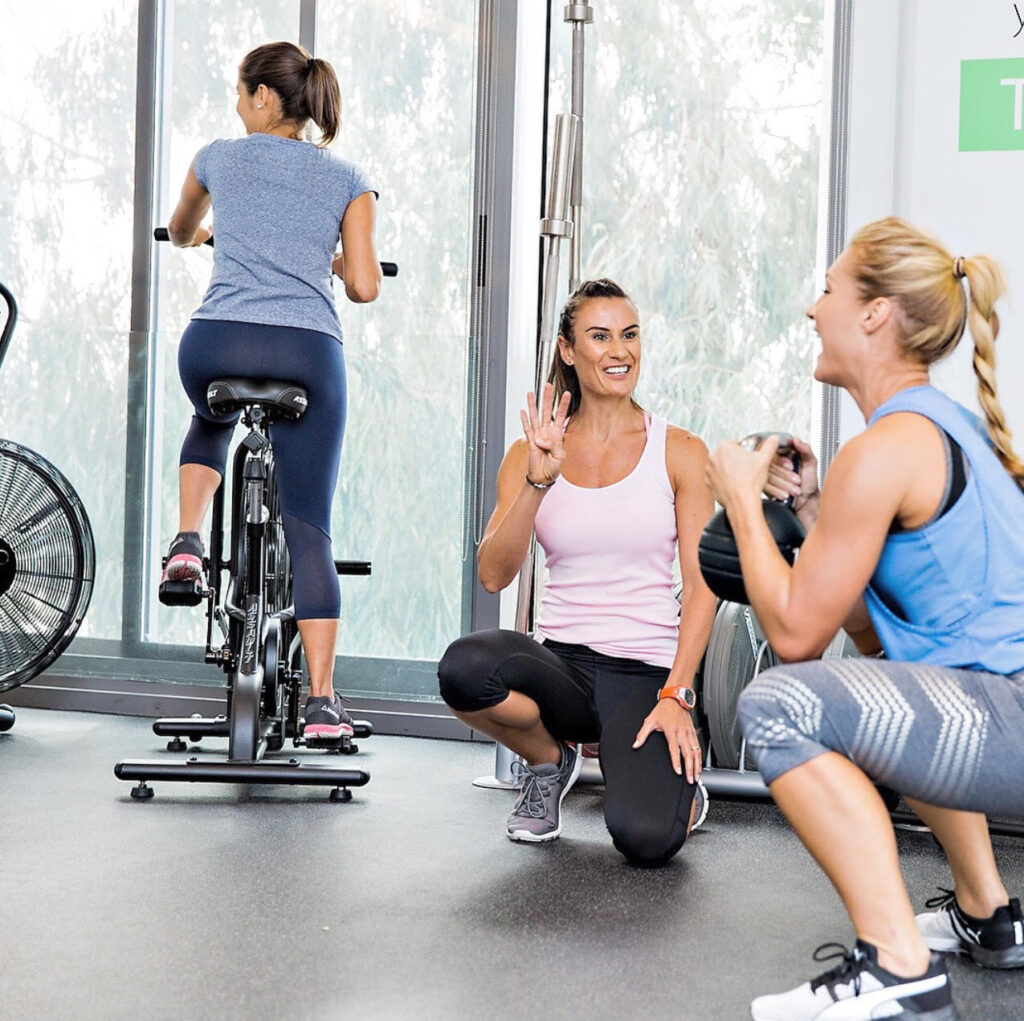 A healthy lifestyle is a long term commitment, but staying focused and motivated over extended periods of time is not always easy.  So now that you have taken the steps to make changes to start on your personal journey to wellness, how will you stay on track? What is your motivation?
First off to start, it's important to know that motivation has a natural rhythm with it's own highs and lows. So the key to staying motivated is kind of like fueling your car.. you don't need the fuel tank to be full to actually drive you just need to make sure it doesn't run empty.  Here are a few ideas to think about that we think could help keep you going:
01. Find your motivator: 
What is your goal? Why do you want to get into great shape and/or make a lifestyle change? Know the exact reason you are making changes to your life to have a clear vision of what you want to accomplish in the end.
02. Accountability buddy: Enlist the support of at least one close friend that will be your accountability buddy. This will be the person that you depend on to help keep you in check, and support you to make sure you meet your commitments and goals.
03. Put it on paper: When you write something down it tends to feel more official. Write down your motivator for making these lifestyle changes, and post the note where you will see it. 
Each time you see your note take a moment to visualize yourself accomplishing your goal.
04. Chunk it up: With any goal it is important to set small, realistic, attainable goals. This way, you can check them off once you have achieved them. Not only will celebrating these small successes make you feel great, but small steps add up to big changes, and are less overwhelming than trying to do everything at once.
05. Be gentle with yourself: No one is perfect all of the time, so if you're having a couple of off days (or weeks) – that's SO okay! Just pick yourself back up and keep going even if you have to set additional small goals to get back to where you left off.
We hope these ideas help, and always remember that if you need assistance with developing goals, finding motivation, or just need someone to point you in the right direction by providing you with the knowledge and support to help you with your journey, visit our website here to see how our team can help!
---
4 reasons you need to try bodyweight training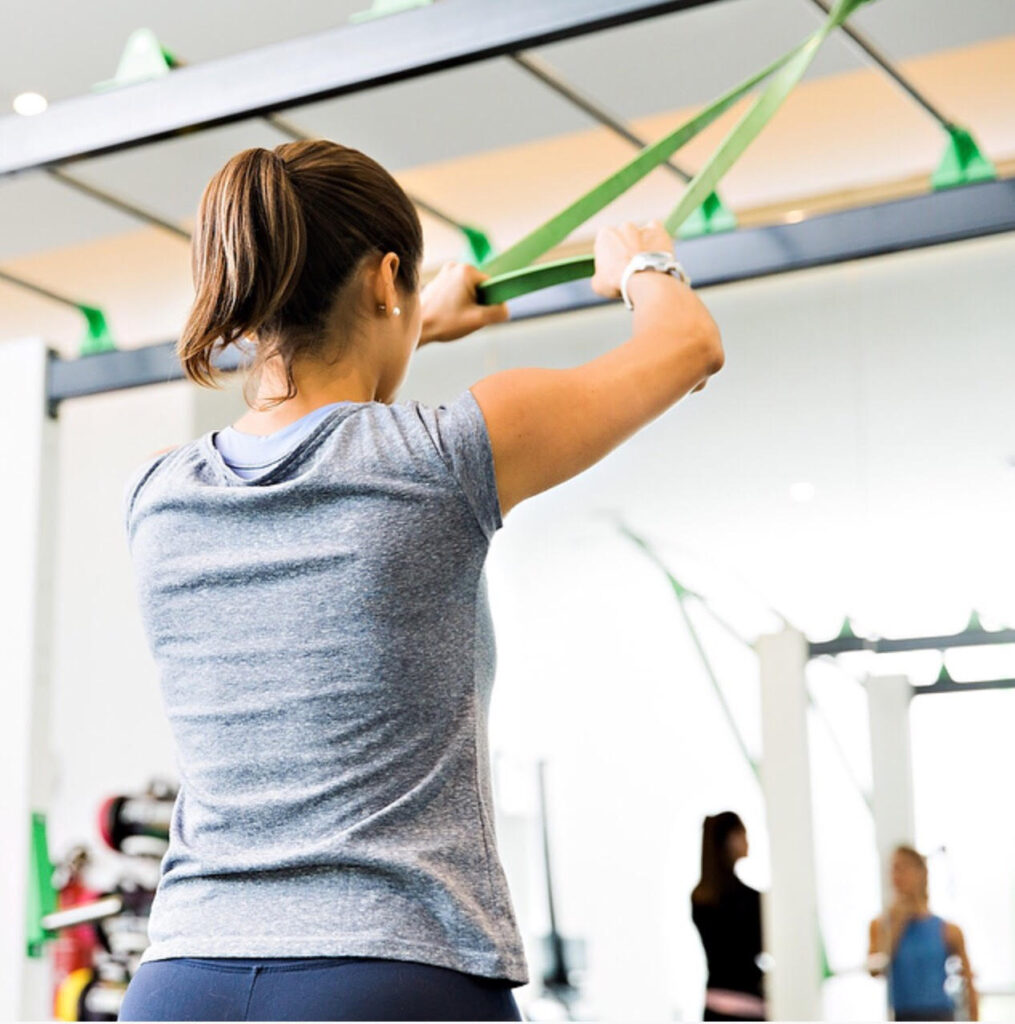 The most challenging, but important part about getting fit is committing to it. The key is to create a fitness habit that becomes like a muscle—the more you work it and maintain it, the stronger it will get. So clearly if you join a class that is fun, and you start to see/feel the results it will be easier to stay consistent and committed! If this is what you are looking for, then we recommend you try out the latest addition to our class schedule: The Hundred Bodyweight Classes. These high energy sessions are a great choice when it comes to gaining strength, building muscle, and burning fat.. Still need to hear more? Here we have listed 4 great reasons as to why our bodyweight classes should be a key component of your workout regime:
01. There is something for everyone: Bodyweight classes are a great choice because they're easily modified to challenge any fitness level. Adding extra repetitions, performing the exercises faster or super-slow, and perfecting form are a few ways to make even the simplest exercise more challenging. And progress is easy to measure, since bodyweight exercises offer endless ways to do a little more in each workout.
02. Super-efficient workouts: Since there's no equipment involved, bodyweight workouts make it easy to transition quickly from one exercise to the next, and these shorter rest times mean it's easy to quickly boost heart rate and burn some serious calories!
03. Injury prevention: Since injury is one of the main reasons why people fall off the exercise "bandwagon", preventing those aches and pains is a big priority for our team at the centre. The Hundred Bodyweight classes are generally quite safe for anyone regardless of experience, age, or fitness level.
04. Let's talk results: Bodyweight exercises get results partly because they involve compound movements -which means that you are engaging more than just one of your joints and muscles in each move/exercise. These types of exercises have been shown to be extremely effective for gaining strength and improving performance.
Now we do know that how you choose to workout is very personal, and there is no "best way" for everyone.. But our bodyweight classes are efficient, lots of fun and offer a ton of benefits that other forms of strength training cannot match, and the sessions are diverse, and never boring! So if you want to give it a try* (*this is highly recommended) check out the class schedule here and call us on +971 4 344 7333  in to book your first class!
---
the art of wellness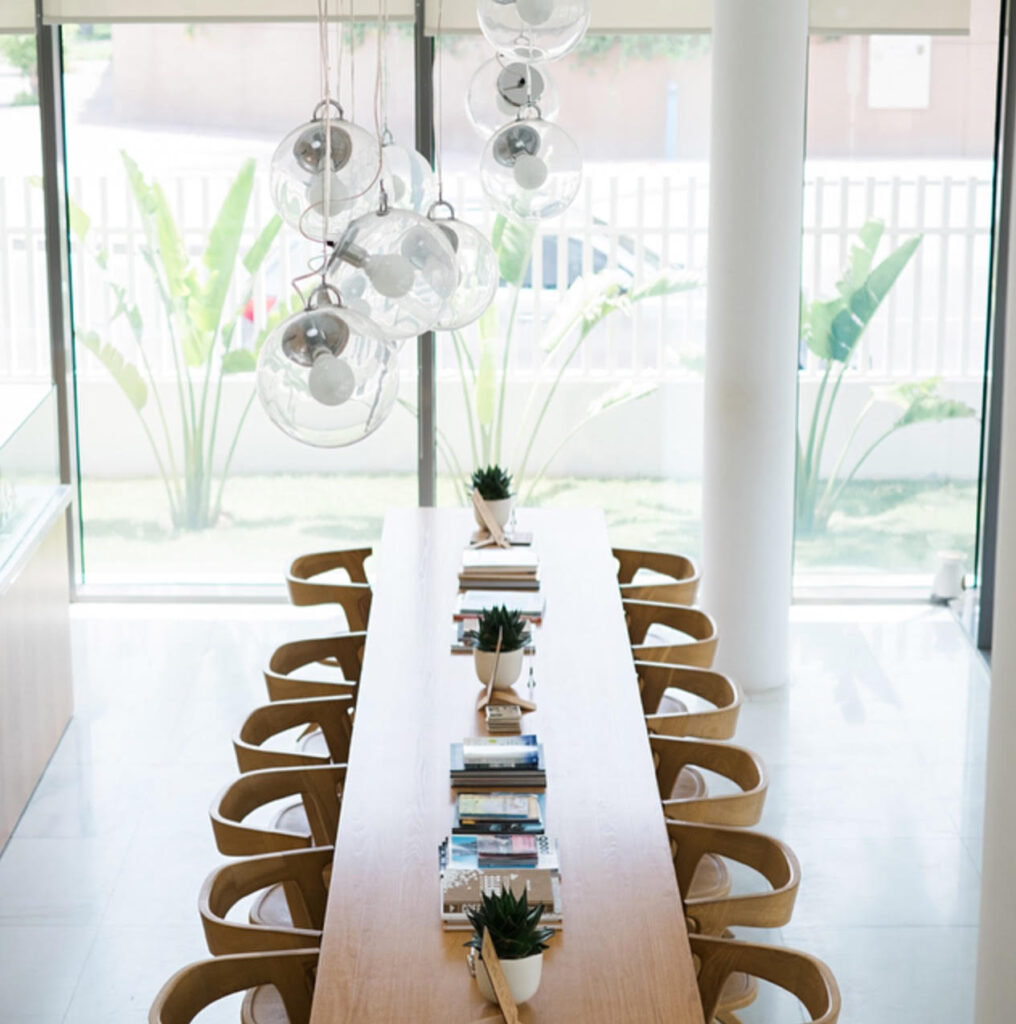 Gym, pilates studio, cafe, art space – all these words have been used to describe our favourite spot in all of Dubai –  The Hundred Wellness Centre. With so many wellness services on offer here, it was important that the space itself reflects The Hundred Wellness Centre lifestyle, and anyone that knows our founder Asma Lootah, knows that this centre brings together two of her passions – fitness and art. On the heels of Art Dubai last week we wanted to turn the spotlight on to our centre, and some of the curated design and art pieces you will see when you visit.  The Hundred Wellness Centre is a hybrid concept born from the perfect union between the love for art & design, and a fully functional fitness center. Tucked inside a peaceful villa in the heart of Jumeirah, every little design and decor detail has been thought out, from the chairs in the waiting areas, to the coasters that you rest your teacup on.
The Hundred is definitely not your average fitness studio. The team here practice a holistic approach to wellness, which means they focus on how the three main areas of your life – body, mind and soul –  are connected and how they can be optimized to improve your overall sense of well-being. The Hundred has been painstakingly curated to truly help our clients feel at home – and at peace, while celebrating amazing UAE local talents, and the mere fact that a person can get all of these services within a functional art-centric space is truly unique. Each and every piece of art at The Hundred Wellness Centre has a purpose and a story behind it's journey to finally finding its home here, and you can read more on the tales of some of the pieces that are dotted around the space by visiting our website, or the next time you visit just ask one of our team!
---
the hundred wellness day's schedule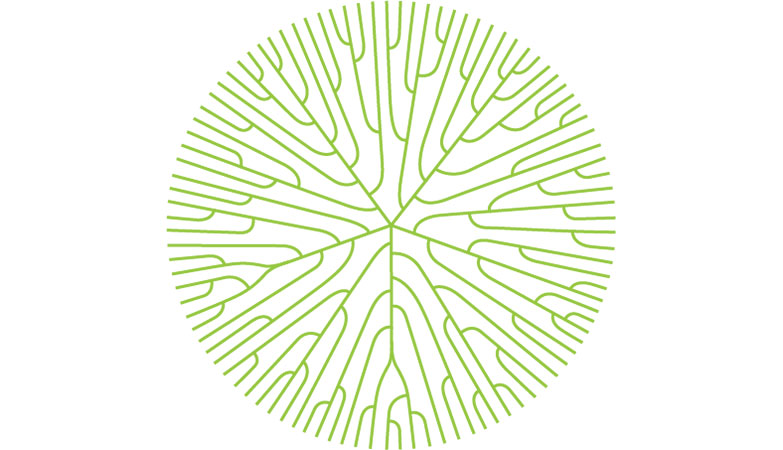 The Hundred Wellness Day – Saturday
March 11th,  9:00 am – 9:00 pm
Everyone is Invited!
For all the classes, workshops and talks advance booking is required by calling +9714 344 7333
– Organic produce market with IGR – indoors  – (9:00 am – 4:00 pm)
– Pop-up Market – YApparel, Lorna Jane, Wallance and Co, Fitness Fuel, homemade Kombucha and Sauerkraut – Ongoing throughout the day
– Complimentary healthy Emirati Brunch ( gluten and sugar free) – On the garden terrace
10: 00 am – 12:00 pm
– Free Art Workshop for Children with Medaf, led by Alia Lootah
10:00 am – 11:30 am
– Free Indoor Pilates Mat Class (Ladies Only) with Janna Robertson
9:00 am – 10:00 am
– Free Hundred's Body Weight Class with Valentina Cabreira – Outdoors
11:30 am –12:30 pm
– Free Ecabiotec talk with Lamis Harib – Indoors
11:30 am – 12:30 pm
– Free Pilates Class with Chelsea-Ann Ingledew
12:30 pm – 1:30 pm
– Free Body Fat Analysis with Lulu Alarmali
12:00 pm –4:00 pm
– Free Super Circuit Class (Ladies Only) with Valentina Cabriera – Indoors
2:00 pm – 2:45 pm
– Free Forgiveness Clinic with Maya Badran – Indoors
4:00 pm – 5:00 pm
– Free Yoga Class with Charity Adams – Outdoors
5:15 pm – 6:15 pm
– Free Film Screening – Outdoors in the gardens
7:00 pm – 9:00 pm
For full details on all the activities click here. You can also drop us an email with any questions you may have. Don't forget to tell all your friends and family, and follow the hashtag #thehundredwellnessYAY
---
meet our visiting teacher – Chai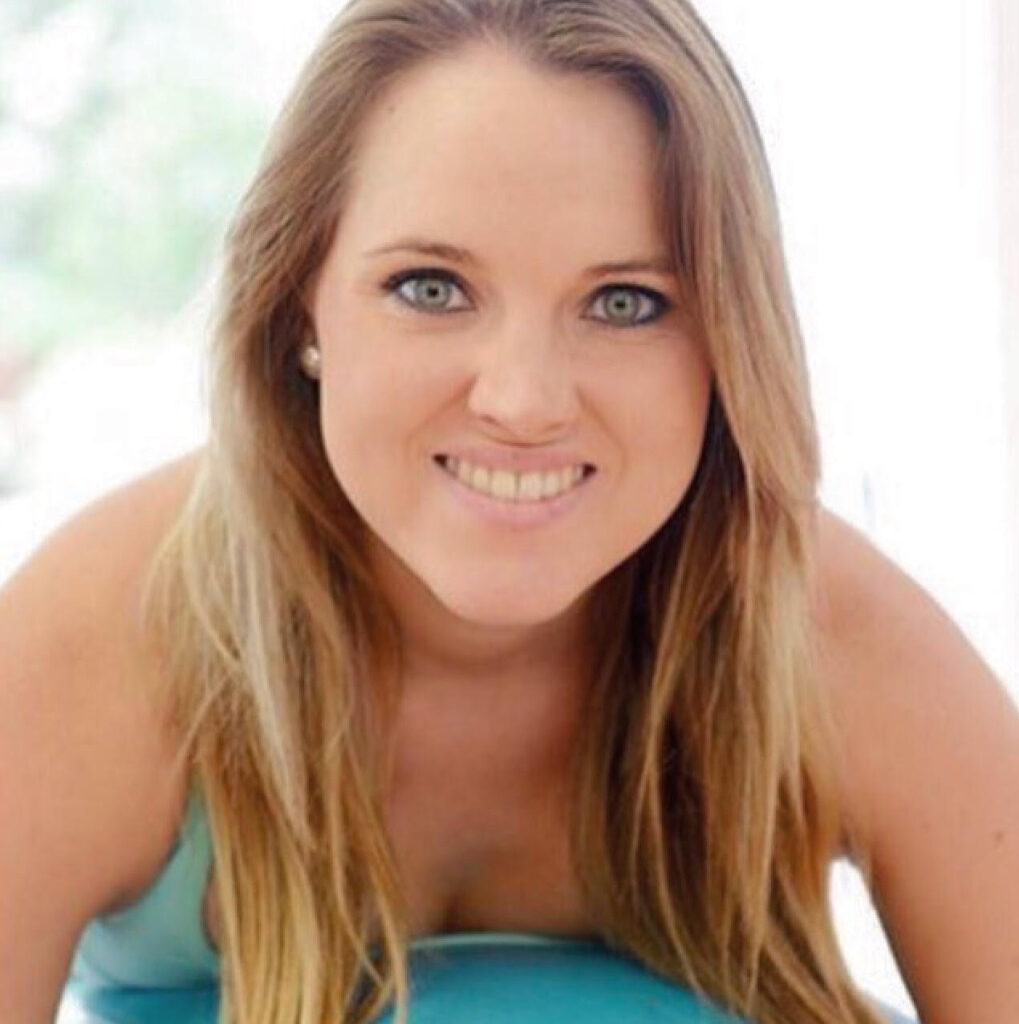 This month we have a visiting teacher from South Africa. Chelsea-Ann, better known as Chai, studied Psychology, Drama and then Education. She specialised in physical theatre and choreography. It was during this time at Rhodes University that she qualified as a BASI (Body Art and Science) Pilates instructor as well as completing the Gyrokinesis course.
With a passion for movement and teaching, Chai loves the creativity required for teaching children Pilates and offers private Pilates for children.
As an enthusiastic triathlete, it is her knowledge of the inter-relationship of body and mind that allows her to incorporate the most applicable exercises and movements to enhance your physical capabilities. Chai feels that nothing is more rewarding than watching you on your way to reach your goals.
Chai will be teaching at centre from the 9th till the 20th of March, and might make the move over from South Africa to join our team afterwards! So lets all give her a big warm Hundred welcome! For more information on how to book a class or session with Chai during her visit, please email or call us on 04 344 7333. And of course as always we look forward to your feedback after taking a class 🙂
---
gyrotonic | Andy Murray's secret weapon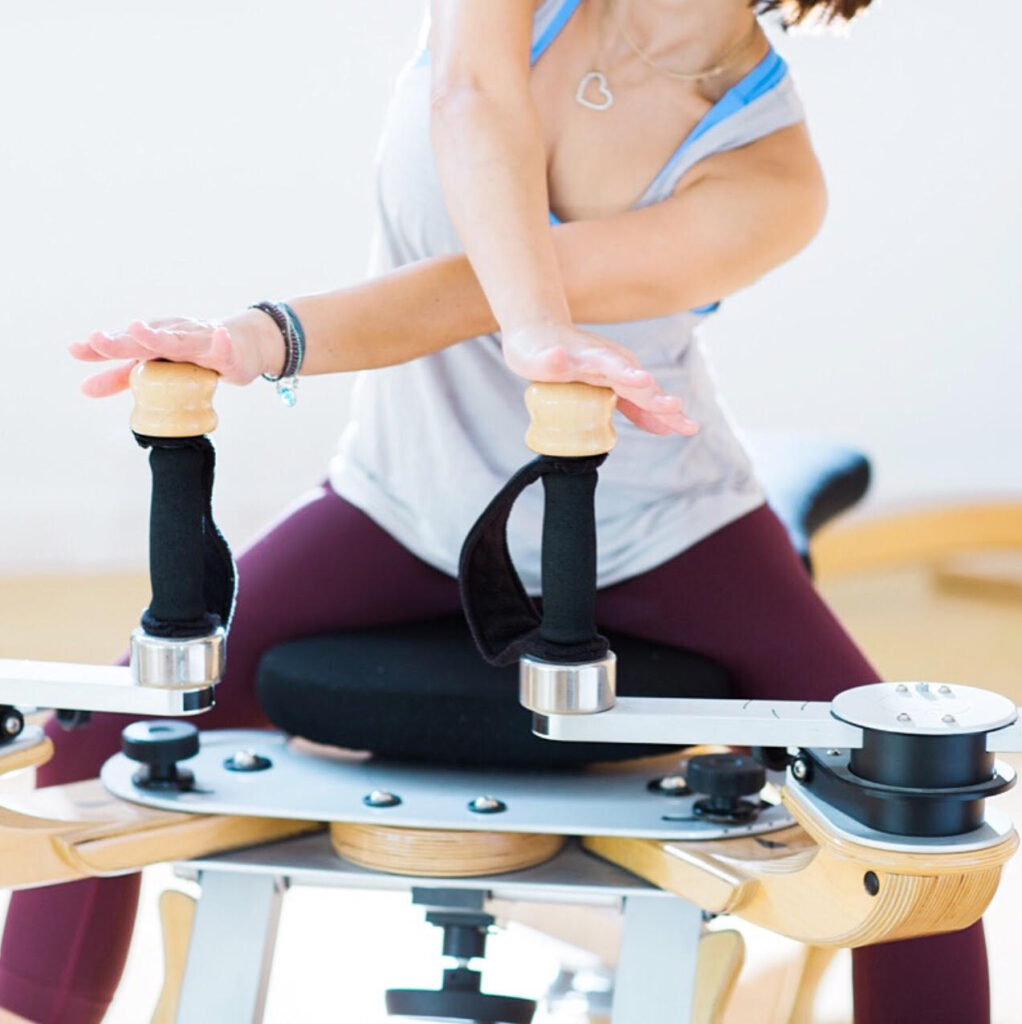 The Dubai Tennis Championships are set to begin in just a few days, and the world's top tennis players have been gearing up to battle it out on our sunny courts. Granted there are many amazing players participating in the championships, but it is no secret that over here at The Hundred Wellness Centre Britain's #1 player Andy Murray has our vote! Aside from working on his serve, there's been lots of press coverage about how essential the Gyrotonic Method has been to his tennis training. Last year before the 2016 tournament, Andy visited our centre multiple times to privately train on our Gyrotonic expansion system.
"Gyrotonics has made a huge difference to my life, actually. Not just my tennis but to what I can and can't do. I still do Pilates, but a lot of it is straight lines. With Gyrotonics there is more twisting and turning, the kind of movements I use in tennis."– Andy Murray
The "Gyro", as aficionados call it, originated in the 1980s when Hungarian ballet dancer Juliu Horvath began developing a system to help him recover from injuries. The result is a complex-looking piece of equipment – with weights, pulleys and a web of inter-connected ropes – designed to help users perform controlled spiraling movements to help keep their joints loose and flexible.
Currently The Hundred Wellness Centre is home to the only Gyrotonic expansion system in the UAE. We sat down with Mara Tataki our in-house Gyrotonic teacher to get to know more about her and the system itself:
– Hi Mara, tell us a bit about yourself and how you started in Gyrotonic training? 
As a dance instructor and dancer myself, I have always been interested in studying about techniques that prevent injuries and help build a lean, strong, and super flexible body. I first heard about Gyrotonic from a fellow Pilates instructor during a workshop; her description was captivating "It is amazing, even deeper breathing and fluid movements, oh, it makes you feel even better than Pilates!" but what really caught my attention the most was her face while she was talking about it.. she was glowing. During that period in my career I was still looking for "the best thing" to deepen my knowledge about movement and there it was! I spent one year in New York, studying about Gyrotonic and it was truly the answer to my quest!. I have not stopped since, it is the love of my life, and I have not felt better!
        – Briefly can you tell us what the Gyrotonic expansion system is?  
The sentence that Juliu Howarth -founder of Gyrotonic Expansion System- uses to describe his Method is "The Art of exercising and beyond". I must say that however vague this description may be, Gyrotonic DOES GO BEYOND! Not only is it exercising in a way that strengthens and stretches the muscles, tendons, ligaments and fascia (aka myoskeletal system), but at the same exact time, during a workout, all internal systems of the body (nervous, cardiovascular, respiratory, lymphatic ) are equally activated in the process of restoring internal communication for a totally rejuvenating experience within a simple 60-90 minute workout. I have tried all types of exercise methods, and this is the only one that achieves a holistic effect to the entire body.
– What can people expect from a session on the Gyrotonic? 
This question is probably the trickiest part of all. How can you describe what a child feels while playing out in nature? It is not just a simple dimension of exercising, it is so much more! While Gyrotonic does use weights you won't feel the "burn" and this is so much healthier as both agonist and antagonist muscles work together at the same time. The body will feel like you've been on a long and intense swim but you are not going to feel sore afterwards, it feels more like you went for a great massage session, and the changes in your posture and quality of movement are in most cases is eye-opening just after one session!
– Ideally how often should you perform these workouts? 
If It was up to me I would ask my clients to come in every day of the week and it will literally transform not just the body but the person as a whole in 3-5 months' time. But being realistic, 3 sessions per week with a 5 minute homework exercise can yield fantastic results very soon too. However if you are short on time, practicing twice a week is a good option, and a person can definitely experience results within 3 months time, while what I call the "transformation" may take a little longer. For people who are already actively practicing sports or exercising with different techniques during the week once a week is adequate. However the most important element for your training regardless of how many times a week you come in, is: consistency, consistency, consistency!
– Who can benefit from the exercises, and what are the top benefits if you keep it up? 
Gyrotonic is literally for everyone! From a health compromised person suffering from issues related to the nervous system, to a top athlete that wants to take his/her performance to a new level, Gyrotonic is not just another exercise, it is THE VEHICLE that will take you to were you want to be inside your own body, healthier, stronger, and happier. You might be thinking "yeah right.." but I have personally witnessed with my own eyes people changing, looking younger, taller and more beautiful! When I returned to Greece from NYC my friends were astonished…I was taller and my dancing was even better than before…how could it not? It felt like I was dancing on the clouds!
– What do you personally love about Gyrotonic? 
The amazing sense of freedom and joy of the movements that go way beyond strength, stretch and control. It makes me feel like I can do literally everything bigger, better, easier, with laser-accuracy and minimum effort… and on top of all that… it makes you feel like you are 15 years old again!
Well, reading all of this, it is no wonder that Andy Murray is so obsessed with Gyrotonics – with all of its relaxed swoops and yogic breathing, it must be the most relaxing yet effective part of his training routine! If you are interested in trying out the Gyrotonic with Mara for yourself, drop us an email or call on +971(0)4 344 7333 to book a session and get ready to dance on the clouds!
---
unplug and reconnect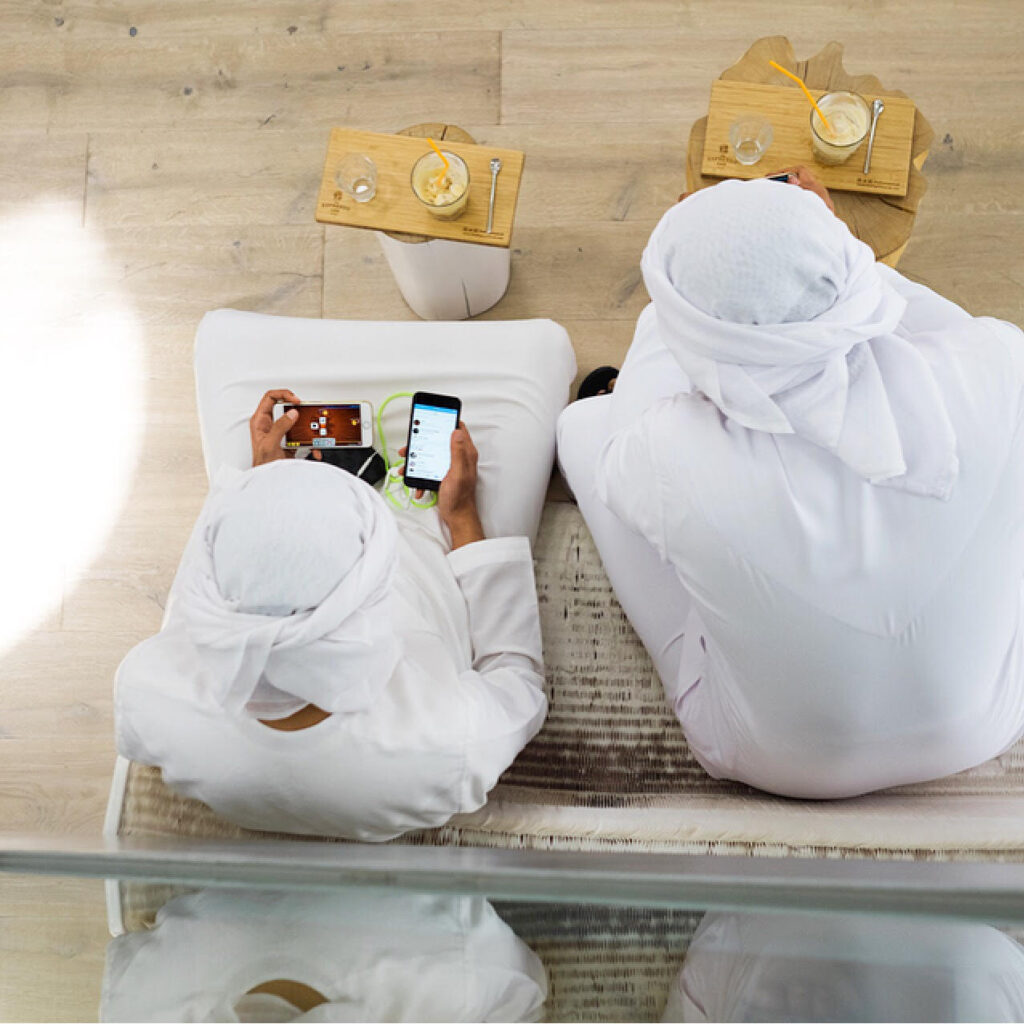 We live in a world where everything is just a click or touch away – we communicate, share photographs, pay bills, and even shop with a touch of a button! This digital era has surely made our lives easier, but at the same time, the growing dependency on our gadgets and apps has taken its toll on our health and relationships.
Tell us, when was the last time you disconnected from your mobile devices and enjoyed some good old-fashioned, face-to-face social interactions, or went for a few hours of uninterrupted silence without reaching for your phone? If it has been so long that it's hard to even remember, then this post is for you!
Technology in many ways brings us together and helps us stay close to people, but it also doesn't hurt to sometimes step away from it and take a break to remind ourselves that life is moving by so quickly–things are happening offline in the here and now and we need to pay attention.
So here is what we are proposing: Go social-media free for a day. Start by turning off all the phone notifications and emails for your social media apps, and move your social media apps to a folder on your phone called "Unplugged". Choose one time (or two) during the day to check in with the digital world. Once you've started to wean yourself from scrolling aimlessly through Instagram, Facebook, Pinterest or Twitter, go completely social media-free for one whole day (probably a day in the weekend would work best).
Now fill your time offline with meaningful things that maybe you haven't been able to do lately. Take a walk on the beach, arrange a coffee with an old friend, or read that book you have been saving for when you had the time to focus. The possibilities are endless, and you'll be less tempted to spend time scrolling through social-media when you have other activities to look forward to!
The idea is to reduce stress, slow down from all the "busy-ness" and focus on real life by engaging in social interactions in the real world, rather than on virtual platforms. Over the next month use your times of connectivity on purpose, and step away from social-media to reconnect with your family and friends to create new memories without all those fancy filters.
Have you gone social-media free for a day or longer? If so drop us a note below to let us know how it went and what you learned from the experience!
---