Monthly Archives:

February 2017
gyrotonic | Andy Murray's secret weapon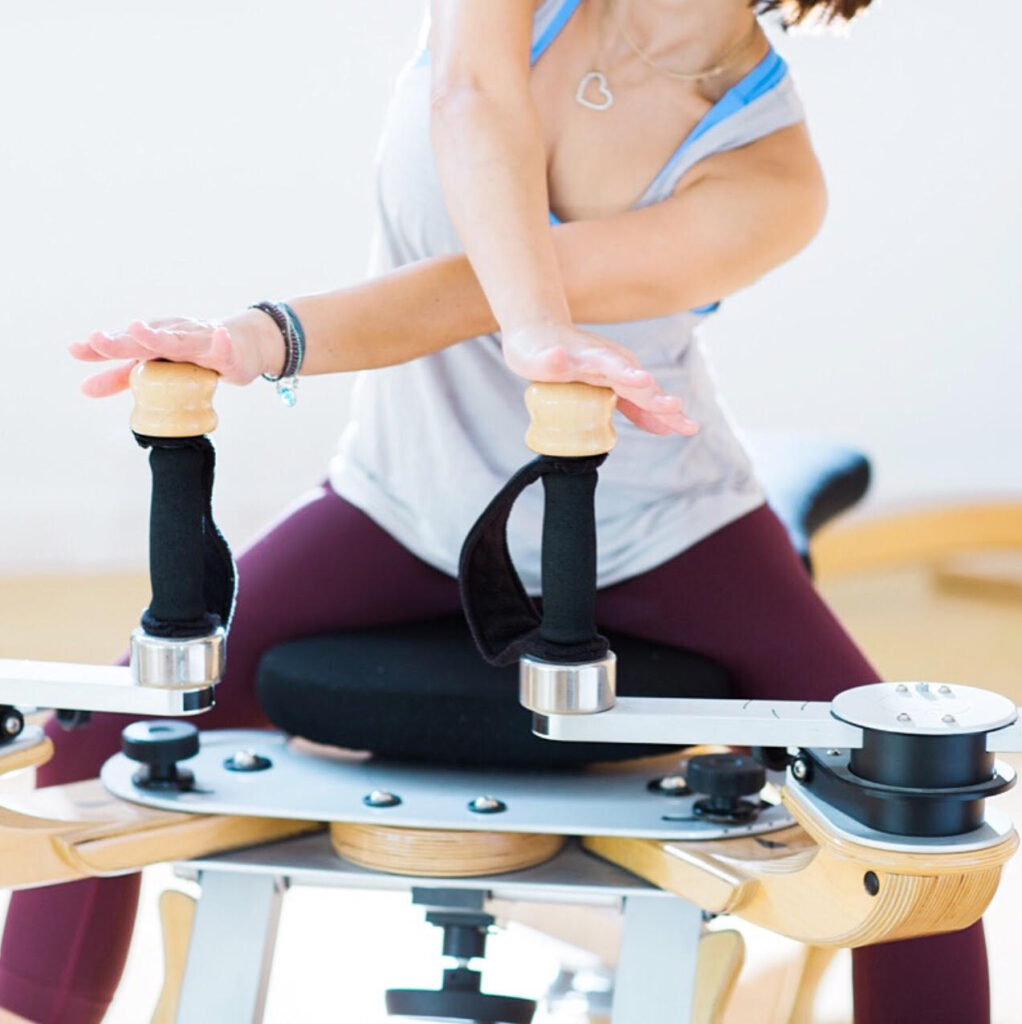 The Dubai Tennis Championships are set to begin in just a few days, and the world's top tennis players have been gearing up to battle it out on our sunny courts. Granted there are many amazing players participating in the championships, but it is no secret that over here at The Hundred Wellness Centre Britain's #1 player Andy Murray has our vote! Aside from working on his serve, there's been lots of press coverage about how essential the Gyrotonic Method has been to his tennis training. Last year before the 2016 tournament, Andy visited our centre multiple times to privately train on our Gyrotonic expansion system.
"Gyrotonics has made a huge difference to my life, actually. Not just my tennis but to what I can and can't do. I still do Pilates, but a lot of it is straight lines. With Gyrotonics there is more twisting and turning, the kind of movements I use in tennis."– Andy Murray
The "Gyro", as aficionados call it, originated in the 1980s when Hungarian ballet dancer Juliu Horvath began developing a system to help him recover from injuries. The result is a complex-looking piece of equipment – with weights, pulleys and a web of inter-connected ropes – designed to help users perform controlled spiraling movements to help keep their joints loose and flexible.
Currently The Hundred Wellness Centre is home to the only Gyrotonic expansion system in the UAE. We sat down with Mara Tataki our in-house Gyrotonic teacher to get to know more about her and the system itself:
– Hi Mara, tell us a bit about yourself and how you started in Gyrotonic training? 
As a dance instructor and dancer myself, I have always been interested in studying about techniques that prevent injuries and help build a lean, strong, and super flexible body. I first heard about Gyrotonic from a fellow Pilates instructor during a workshop; her description was captivating "It is amazing, even deeper breathing and fluid movements, oh, it makes you feel even better than Pilates!" but what really caught my attention the most was her face while she was talking about it.. she was glowing. During that period in my career I was still looking for "the best thing" to deepen my knowledge about movement and there it was! I spent one year in New York, studying about Gyrotonic and it was truly the answer to my quest!. I have not stopped since, it is the love of my life, and I have not felt better!
        – Briefly can you tell us what the Gyrotonic expansion system is?  
The sentence that Juliu Howarth -founder of Gyrotonic Expansion System- uses to describe his Method is "The Art of exercising and beyond". I must say that however vague this description may be, Gyrotonic DOES GO BEYOND! Not only is it exercising in a way that strengthens and stretches the muscles, tendons, ligaments and fascia (aka myoskeletal system), but at the same exact time, during a workout, all internal systems of the body (nervous, cardiovascular, respiratory, lymphatic ) are equally activated in the process of restoring internal communication for a totally rejuvenating experience within a simple 60-90 minute workout. I have tried all types of exercise methods, and this is the only one that achieves a holistic effect to the entire body.
– What can people expect from a session on the Gyrotonic? 
This question is probably the trickiest part of all. How can you describe what a child feels while playing out in nature? It is not just a simple dimension of exercising, it is so much more! While Gyrotonic does use weights you won't feel the "burn" and this is so much healthier as both agonist and antagonist muscles work together at the same time. The body will feel like you've been on a long and intense swim but you are not going to feel sore afterwards, it feels more like you went for a great massage session, and the changes in your posture and quality of movement are in most cases is eye-opening just after one session!
– Ideally how often should you perform these workouts? 
If It was up to me I would ask my clients to come in every day of the week and it will literally transform not just the body but the person as a whole in 3-5 months' time. But being realistic, 3 sessions per week with a 5 minute homework exercise can yield fantastic results very soon too. However if you are short on time, practicing twice a week is a good option, and a person can definitely experience results within 3 months time, while what I call the "transformation" may take a little longer. For people who are already actively practicing sports or exercising with different techniques during the week once a week is adequate. However the most important element for your training regardless of how many times a week you come in, is: consistency, consistency, consistency!
– Who can benefit from the exercises, and what are the top benefits if you keep it up? 
Gyrotonic is literally for everyone! From a health compromised person suffering from issues related to the nervous system, to a top athlete that wants to take his/her performance to a new level, Gyrotonic is not just another exercise, it is THE VEHICLE that will take you to were you want to be inside your own body, healthier, stronger, and happier. You might be thinking "yeah right.." but I have personally witnessed with my own eyes people changing, looking younger, taller and more beautiful! When I returned to Greece from NYC my friends were astonished…I was taller and my dancing was even better than before…how could it not? It felt like I was dancing on the clouds!
– What do you personally love about Gyrotonic? 
The amazing sense of freedom and joy of the movements that go way beyond strength, stretch and control. It makes me feel like I can do literally everything bigger, better, easier, with laser-accuracy and minimum effort… and on top of all that… it makes you feel like you are 15 years old again!
Well, reading all of this, it is no wonder that Andy Murray is so obsessed with Gyrotonics – with all of its relaxed swoops and yogic breathing, it must be the most relaxing yet effective part of his training routine! If you are interested in trying out the Gyrotonic with Mara for yourself, drop us an email or call on +971(0)4 344 7333 to book a session and get ready to dance on the clouds!
---
hitting the reset button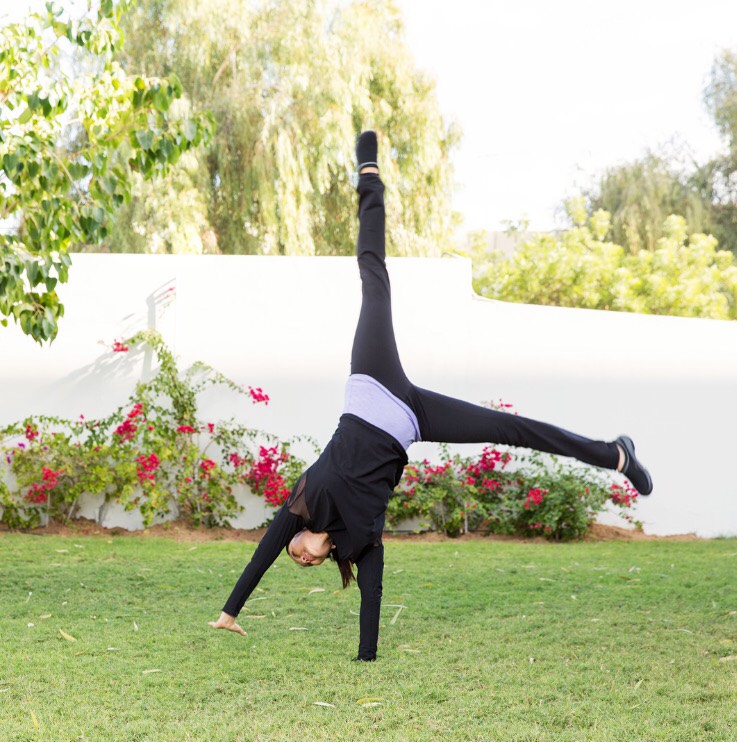 It's a brand new year, and after days, (or weeks) of indulging in sugar and rich foods, combined with a lack of exercise or time to take care of yourself, it's no surprise that you are possibly feeling a bit out of sorts. To help you get back on track we asked our team members to give us some pointers to help jump start the process of getting you to your best health and vitality in the new year.
To start off, the best first step, would be to give your body an opportunity to heal it's digestive tract by taking a break from all forms of sugar, dairy, and gluten for 30 days. This may sound hard, but it is so worth it and we can help! Eliminating these foods actually is the cornerstone of the very successful 'Down-Size-Me Diet Plan' which was developed by Lifestyle Consultant/Weight Loss expert Ryan Penny, and his brother our in house Homotoxicologist and Homeopathic Practitioner Dr Sean –  The Wellness Brothers. This plan is offered at The Hundred Wellness Centre, and the brothers are on hand to personally support you in achieving your weight loss and wellness goals, while creating programs that fit comfortably into your lifestyle. And with the plan being built on a foundation of solid science and common-sense it ensures that cutting calories and improving health, does not involve a total restriction of the foods you enjoy!
Next we would encourage you to move your body in mindful ways – as much as we are told by mainstream media that the new year is the best time to start a hardcore exercise program, it's really not! While getting back on track, your body will be much happier doing more mindful exercises like Pilates, Yoga, Gyrotonic Expansion, or even our Super Circuit Classes – all of which we offer in many ability levels at the centre! If you are not sure where to start, give us a call or visit us and we can help guide you to the program that best suits your needs.
While the idea of a new year brings on the excitement of being able to start fresh, it also comes the pressure of keeping up with everything that comes your way. Our advice? Slow down – Prioritize. Have less on your schedule. Move your body. Go to bed early. Read a book. And allow yourself the space and time to reconnect to what nourishes your mind, body and soul. 2017 is waiting, and every step you take to move forward is essential, so get in touch to find out how we can help you make this your best year yet!
---
gyrotonic is taking the u.s. by storm, but what is it? yogalife magazine give it a try at the hundred pilates studio in dubai.
The word GYROTONIC comes from the words "GYRO", meaning spiral or circle and "TONIC", meaning to tone or invigorate. The GYROTONIC EXPANSION SYSTEM, created by Juliu Horvarth, is a unique system of equipment and exercise that incorporates movement principles from yoga, dance, gymnastics, swimming and tai-chi. Where most other exercise is performed as linear, static, strengthening, or flexibility, GYROTONIC exercise is a balance of all this and more. The movements emphasize multiple joint articulations without compression in fluid, circular motions. The exercises simultaneously stretch and strengthen muscles and connective tissues in and around the joints of the body. Exercises, synchronized with corresponding breathing patterns, enhance aerobic and cardiovascular stimulation, increase blood circulation. Special attention is paid to increased mobility and stability of the spine. The goal is to use exercise as a way to regenerate the body and inspire it to reverse the ageing process. You are only as old as your spine's mobility.
GYROTONIC exercises encourage creativity; playfulness and feeling at home in one's own body. In Juliu's own words….."I want music and poetry in my body. I want to be skillful without struggle."
We welcomed Yogalife Middle East Magazine to give it a try with our certified Gyrotonic teacher, Sara Simmons at The Hundred Pilates Studio.  Pick up the last July/August issue to read further or simply dive into their review below:
---
sport 360 review a muscle opening session of gyrotonic at the hundred pilates studio in dubai!
This week we welcomed a special guest and sports editor, Kara Martin of  Sport 360, to try out a private Gyrotonic Pilates session with one of our teaching experts, Sara Simmons at The Hundred Pilates Studio in Dubai. We are absolutely delighted to share with you what Kara had to say about this multi-dimensional, muscle-opening machine using principles from yoga, dance, gymnastics, swimming and tai-chi.
---
time to spiral & tone with sara davis at our relaunched gyrotonic pilates sessions!
They may look like upscale torture chambers in polished wood, but Gyrotonic aims to ease your pain, not to cause it.
The words "gyro" (spiral) and "tonic" (tone), Gyrotonic promises to enhance range of motion, balance and coordination, to stretch and strengthen muscles and tendons, and to articulate and mobilize joints.
"The machines are built around the body and allow the body to move with no end point," Matt Aversa, vice president of Gyrotonic International, explained.
"Patients with scoliosis have decreased their curvatures. People with osteoporosis have increased their bone density. People with low back pain now move freely," he said.
The gyrotonic method is based on exercises developed in the 1970s by Juliu Horvath and represents a unique three-dimensional approach to exercise that increases strength, flexibility and range of motion. It guides your movements with resistance along circular pathways that nurture the natural curves of the body. The continuous gyrotonic rhythmic movement elongates the spine and rejuvenates the spirit, bringing the entire body and mind into balance, resulting in a balanced support system for the skeleton.
Do I need prior experience in Pilates or yoga to do gyrotonic?
It is a common misperception that you need to have a strong Pilates practice, or simply a strong connection to your core, in order to do gyrotonic.  While some people who are more loosely strung together can benefit from learning Pilates first, this is not always the case. Some people do better with gyrotonic first, because they are more comfortable working in the large range of motion provided by the exercises and the pulley system.
Who benefits from gyrotonic?
The founder of the system, Juliu Horvath, was a dancer and initially had dancers in mind when he was developing the exercise system, but quickly realized that anyone wishing to improve strength, flexibility and coordination would benefit. Gyrotonic is also used extensively in the rehab world, and has been found to be particularly suitable for developing range of motion after breast cancer surgery and back surgery, as well as improving various joint ailments such as arthritis and osteoporosis.
Is gyrotonic exercise the same as stretching?
While the gyrotonic method does improve flexibility, this is only one aspect of the benefits provided by the system. A gyrotonic workout is a full-body workout focused on both strengthening and stretching, while increasing the functional capacity of the spine, improving posture, balance and coordination. In addition to the exercises focused specifically on the movement of the spine, there are also exercises targeting the arms, legs, butt and abdominals.
Dive into Sara's interview and Gryo-demo with Out & About TV show: http://www.youtube.com/watch?v=aOLhW25OxVE
***
Sara Davis Certified Pilates Trainer, Lisenced Gyrotonic® And Gyrokinesis® Trainer will be offering gyrotonic classes every Sunday & Monday.
Timings: 8am – 9am, 9am – 10am, 10am – 11am.
Sara comes to us from the beautiful state of North Carolina, USA where she grew up competing gymnastics through college. In 1999 Sara began studying and teaching Pilates through PhysicalMind Institute. Always staying on the cutting edge of fitness, she later discovered a passion for Gyrotonic and Gyrokinesis, which have become her focus to this day. Sara mastered the Gyrokinesis work in 2002 and the following year received her Gyrotonic certification. Sara's healthy and very active background has provided a strong foundation for her in learning, teaching and performing Pilates and Gyrotonic/Gyrokinesis movements. Prior to moving to Dubai, Sara owned and operated a private studio for five years in Raleigh, NC. When she is not teaching at The Hundred, Sara enjoys travel, Iron Distance Triathlon and time with her sweet puppy, hubby and her son Owen.
Book your spot by contacting our studio on: 04-429 8433
Visit our website: www.thehundred.ae

---