Monthly Archives:

September 2013
rosemary & parmesan zucchini baked chips
Here we go. That french fries craving kicks in and you know it will go straight to the hips. If you're craving a salty, crispy and still VERY delicious fries while taking in your vegetable quota with a rich marinara sauce on the side, then I highly recommend this recipe. With no oil, egg or butter, this addictive crunchy Zucchini baked  fries with Parmesan cheese will kill those naughty cravings. Best of all, you can have it all and it sits under a full meal's worth of calories at around 250 Kcals. It is extremely easy to prepare and only 20 minutes to bake. And if you have kids at home, they are bound to love this crispy healthy "Zucchini fries" – less time, less stress, more happiness in the household!
---
rosemary mini egg frittatas spinach, salmon and more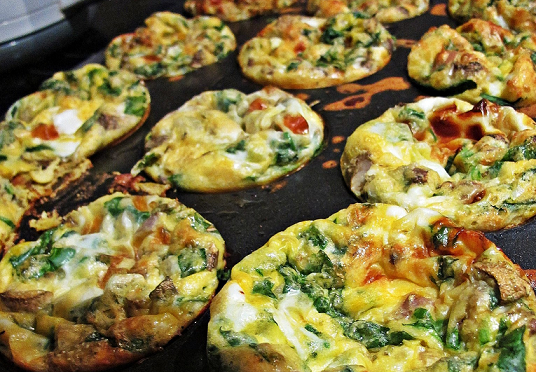 Ready in just 20 minutes, this delicious recipe whipped up at home can triple up as a full meal when it comes to     breakfast, lunch and dinner. A savior when you are short on time and budget to get creative in the kitchen!
---