Monthly Archives:

July 2018
Food Guidelines | What are You Feeding Your Body?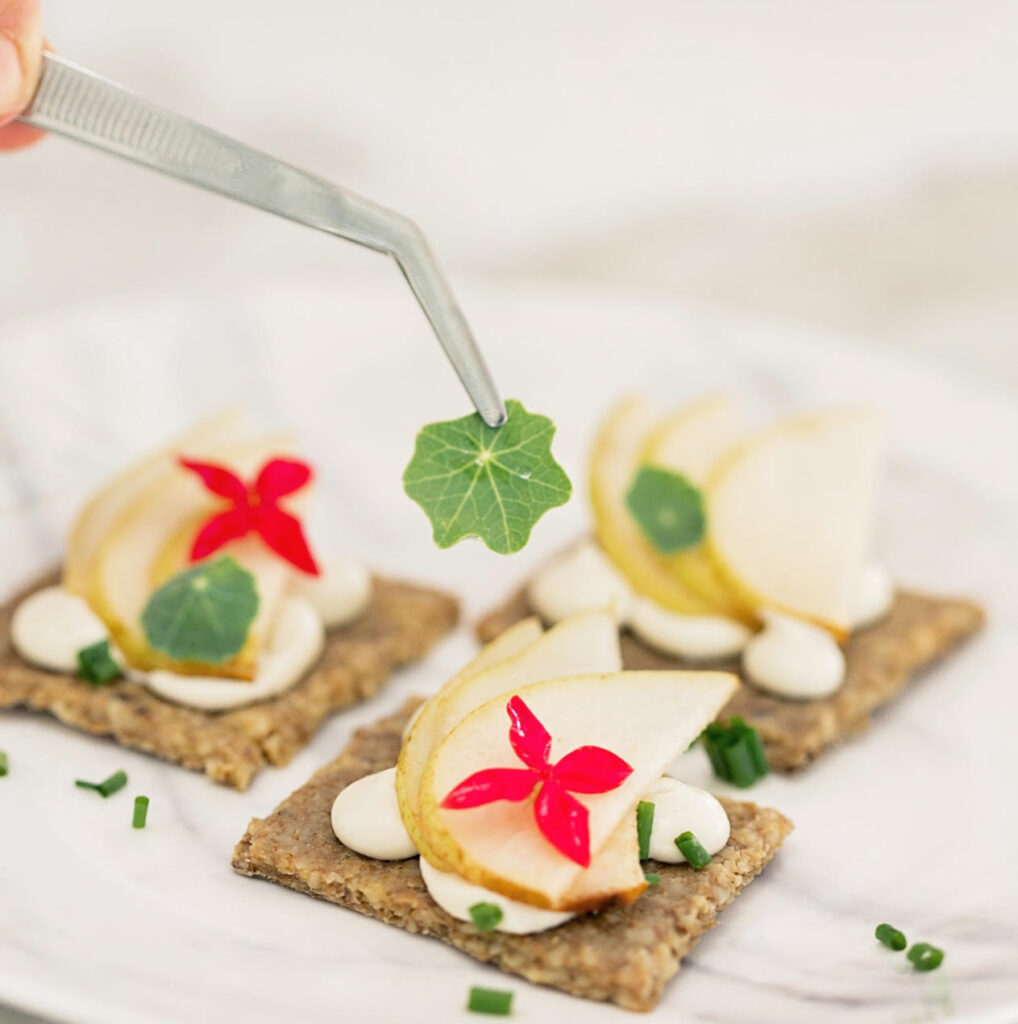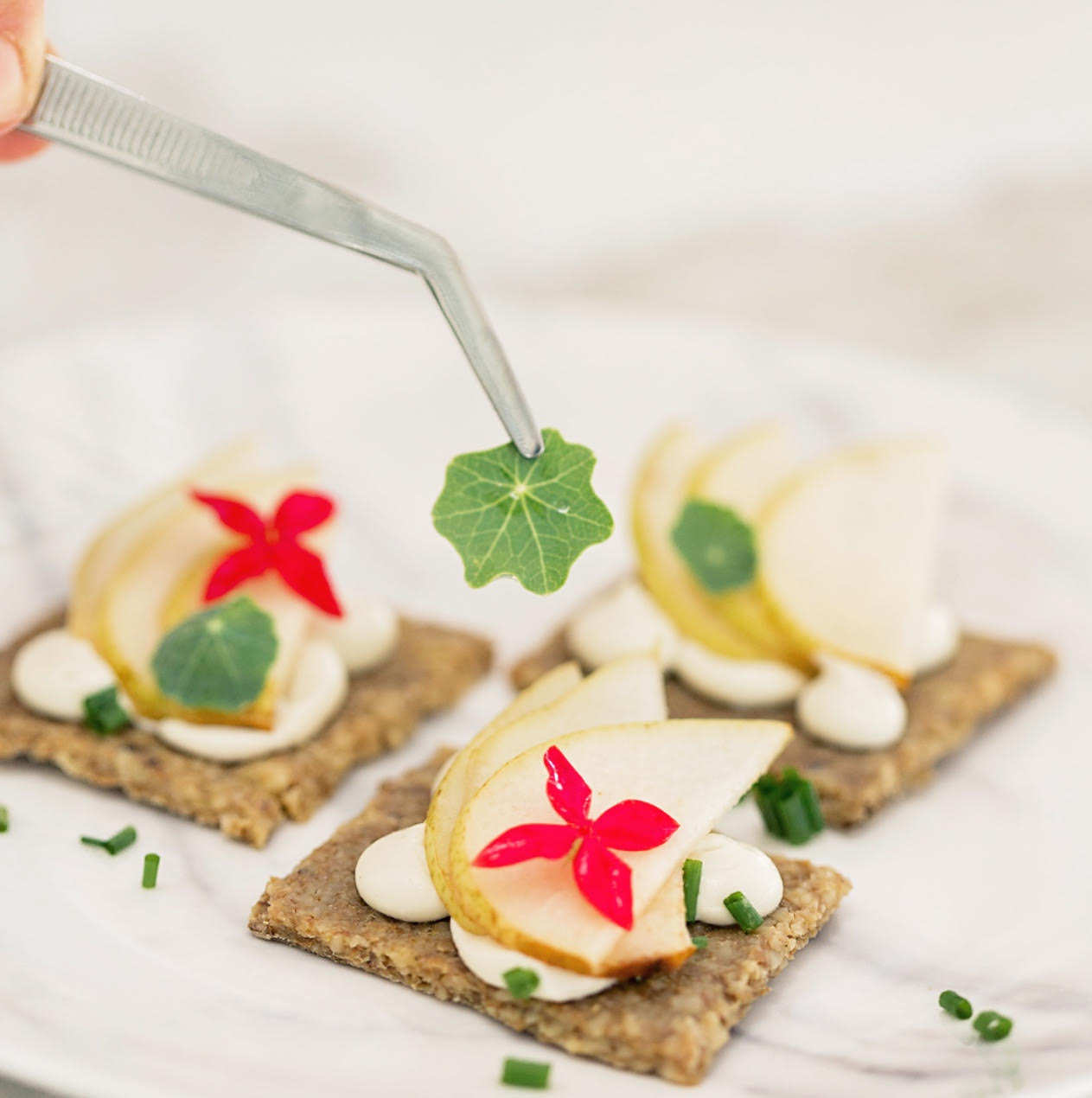 Food Guidelines can help you stay on track for a healthier mind and body.
What foods we put into our bodies impacts our energy, moods as well as the obvious– our physical health. By becoming more mindful and intentional about what, when and why we eat, we can create balance and harmony both physically and emotionally.
One of the best ways to do this is to imagine and understand that the nutrients in our foods act as information to our cells. When we give our bodies the right information, they will function at their highest levels —we will have more energy, our minds will be clearer, and we can live life to our best and highest ability.  
And the truth is that the quality of what you eat is FAR more important than how much you eat.  The body is dynamic system and it's responsive to the quality of the calories you're eating and the type of information that you're fuelling your body with. Eating poor quality food is like talking to your body over Skype with a bad WIFI signal, it simply can't understand how to use that information. 
The anatomy of your food matters; white bread and broccoli are not the same kinds of carbs, and on the same token, soybean oil and coconut oil are totally different kinds of fats. And all calories are NOT created equal. The sources and nutrient-density of your food play a much larger role in your health than the amount of calories a food contains.
Your body is smart, it knows the difference, and it knows which of these are supplying quality information and which are toxic. How can you feed your body with the right information? Here are a few food guidelines:  
1. Eat a diet low in sugar, flour, and refined carbohydrates of all kinds.

2. Eat dark leafy greens, lots of vegetables and some fruit (low sugar options are best). The deeper the colors, the more variety, the better. 
3. Avoid any and all foods with pesticides, antibiotics, preservatives, additives, hormones and GMO's.
4. Eat high quality fats rich in omega-3. So, plenty of virgin cold-pressed organic olive oil, raw nuts, seeds and avocados. 

5. When possible opt for foods that are organic, local, and fresh. Grass-fed/ grass-finished meats are also the best option if you consume animal protein. 
 At the Hundred we take this all very seriously, and if you follow our social media you will see some of the wholesome, nutrient packed foods and drinks that we offer in our café.
So, if a healthier lifestyle is what you are looking for, The Hundred is here to help. With our vast resources, we can help you navigate holistically through all things health, wellness, and movement.
---
set your goals – no more excuses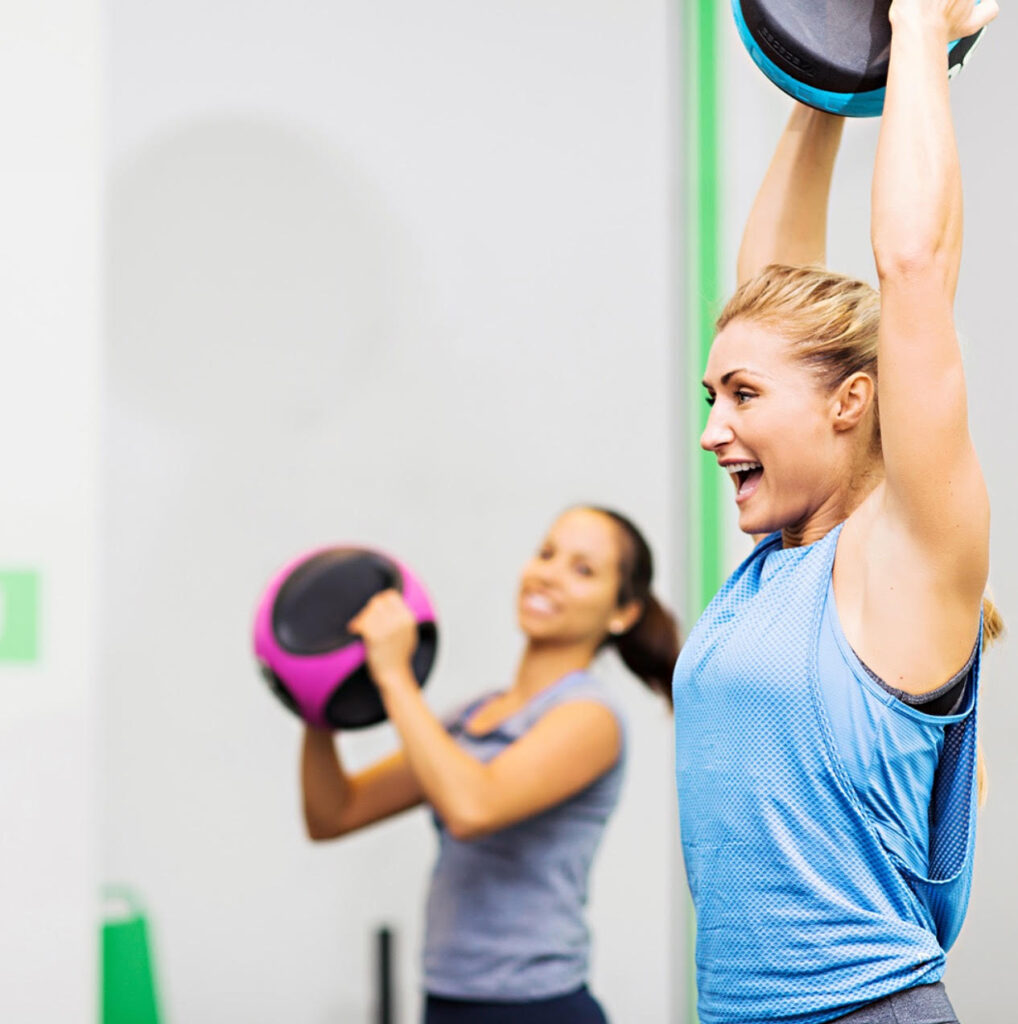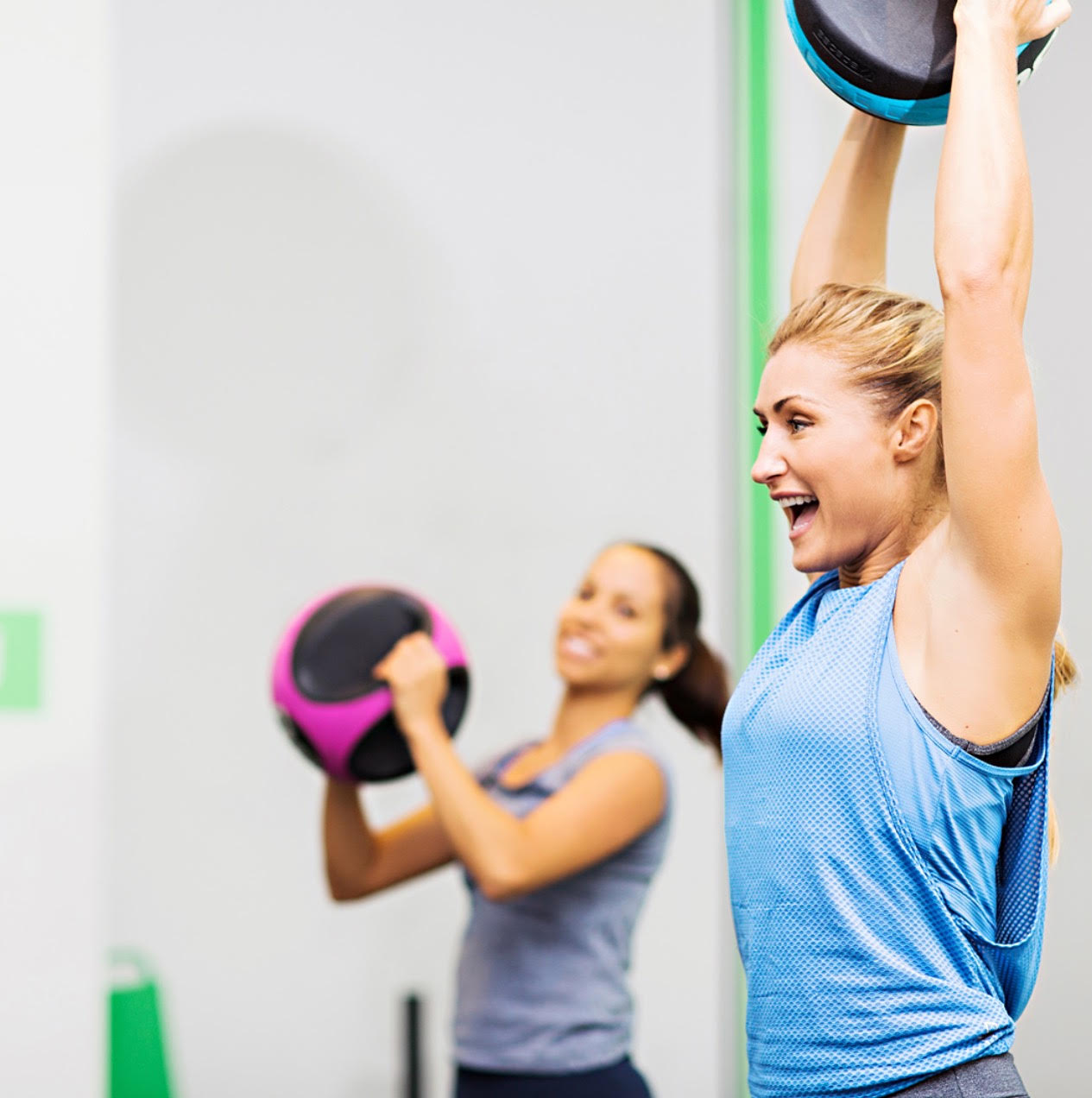 'What's stopping me?' – this is a question we have all asked ourselves at least once.. If you have been following us on Instagram you know that our founder Asma is running again this year for her second time at the Royal Parks Half Marathon in London. Her focus, determination and perseverance in training for this race has led us to think more about you can set goals and see them through. 
Why is it that sometimes you can't stick to your goals, whether it is eating well, working out, eating better or running in a marathon? The truth is that you are probably making excuses to let yourself off the hook.  Do any of these statements sound familiar? 'I just don't have the time', 'I have a bad back', 'I'm too old', 'I'm too tired', 'I'm not in good shape'… All these excuses are used to safeguard our pride and egos – they are defence mechanisms created to help free us from responsibility and ownership of the goals we have tried to set. Because when you tell yourself that you are 'too tired, injured, too old (or whatever else you tell yourself)' then you don't have to go to the gym, work too hard, eat well or get up early.   
Well we wanted to help you out with your goals and targets, so to get you on the right track we drafted some guidelines that will help get you started and keep the ball rolling:
Be accountable— If you are the only person who knows your goal, it is easier to give up. Sharing your goal with other people creates a supportive dynamic, and then it becomes a matter of pride. You will find yourself working harder on your goal when you know someone will be checking up on your progress.   
Practice Discipline— Discipline is what drives our actions when we lack the motivation. When we don't have the internal push to keep us going forward we must rely on discipline to drive us. Take a look at the successful people you admire and look up to. Self-discipline is the common quality that makes them leaders. Discipline can be challenging and takes mental strength but it is very doable! 
Write your goals down and visualise them— Research has shown that people who set goals, and write them down, are more likely to reach their goals, and experience greater feelings of accomplishment. Mental visualisation is a commonly used tool for athletes, but everybody should incorporate it into their daily routine.  If you SEE yourself succeeding, your chances of achieving your goals are so much better.
Positive self talk— Switch "I can't do this" for "I will do this". Create awareness for the negative words you may be using regularly, and each time you use one, take a moment to think of a more positive word to replace it. You can change your own patterns to help stay motivated and on track through positive self-talk, you just have to be willing to try. 
Our final piece of advice: please don't spend your life wishing you accomplished more. Instead of drifting through a life filled with 'wouldn't it be nice if..' or 'one day I will..', try the tips above to set some goals for yourself and then work to reach them.
---
ready for Ramadan?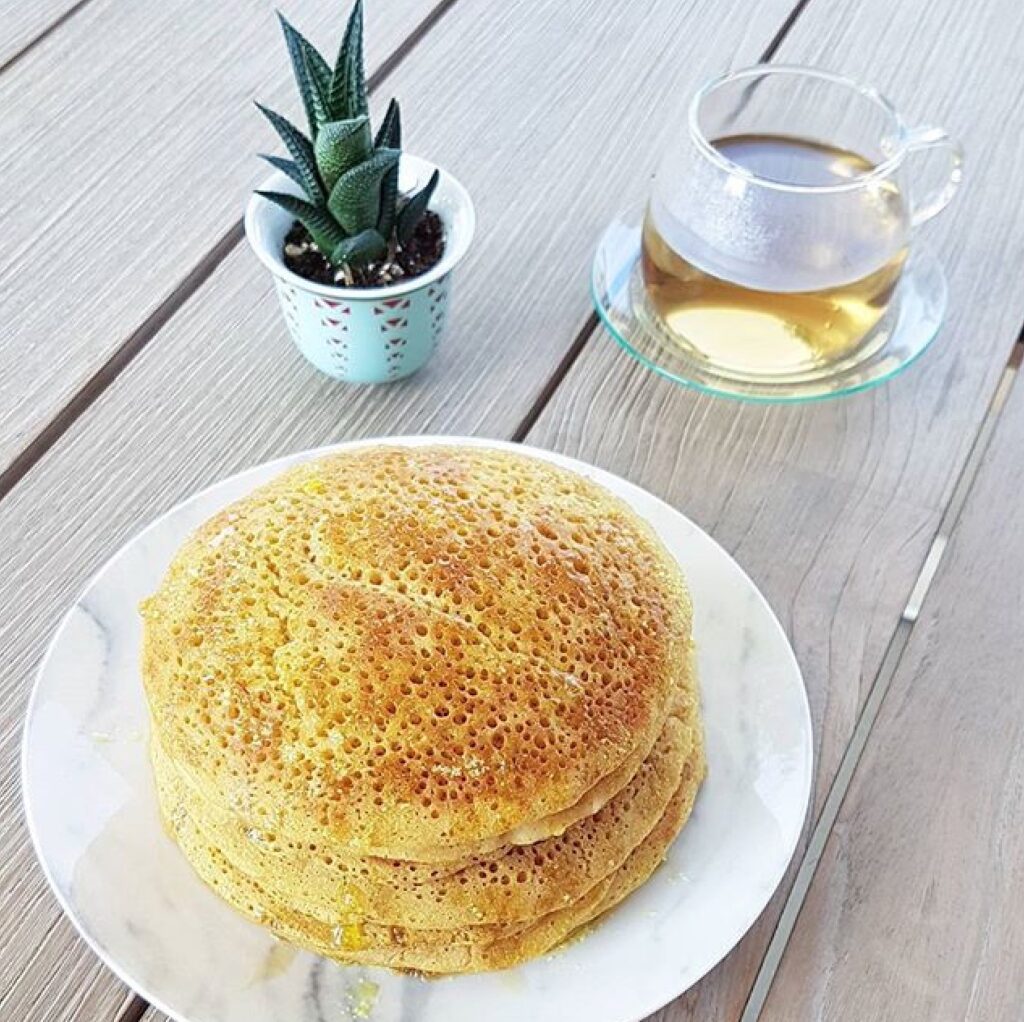 Ramadan is almost here and we want to help you approach your fast this year with mindfulness, discipline, and awareness. Perhaps it can even be an opportunity to focus on living a healthy and balanced lifestyle through a more mindful approach to eating, and to better prepare you for fasting, we have put together a few ways that can prepare your body for fasting. By planning and adjusting your routine before the fasting starts, it will be easier to kick any cravings, making the transition a whole lot easier.
Here are our tips:
Portion control — In these days before Ramadan, it's important to reduce your portion sizes. Some may think splurging on food before fasting begins to sort of 'stock up', but this is exactly what not to do. The aim here is to reduce your appetite and hunger for larger quantities of food, ultimately helping your body transition to fasting in a healthy way.
Start eating your breakfast earlier — By getting your body use to eating breakfast earlier than usual, the transition won't feel so strange for your metabolism. So start putting your alarm on a little earlier each morning, and even if you're not hungry, eat. You want to trigger your stomach into understanding your new routine and when to expect food.
Don't snack — If you are a hard-core lover of snacks (even those healthy ones!), then Ramadan can prove challenging. So just like with breakfast, you want to reset your stomach and mind now in the lead up to Ramadan, so try to stick to only three nutritious meals a day. This will help you lose the desire for these little goodies throughout the day, and your body will begin to not to expect them in your routine.
Step away from the coffee — Caffeine withdrawal, it's a thing. And if you are a: 'multiple cups of coffee' kind of person, that headache will feel much worse while you're fasting if you haven't prepared your body in advance. If cutting down on your favourite cuppa seems impossible, then start small and work your way up. First, reduce your coffee intake to only one cup a day (somewhere mid-day not first thing in the morning), and maybe even switch to decaffeinated coffee. And ultimately, finish with cutting it out of your day all together.
Stock up on your groceries now  — Prepare now while you are still hyped up and full of energy. Shop and stock up on nutritious foods that can be served at Suhoor or Iftar times so that you're not so tempted by those hunger driven guilty pleasures later. Plan what foods are best to have for breakfast, find the recipes and stock up on the ingredients, this way you will leave less to temptation and you can make sure that cravings won't hinder what your body actually needs while fasting.
If you feel that you need help or accountability throughout this Ramadan, and really want to make it your healthiest Ramadan EVER, get in touch with us via email us or call on +9714 344 7333 to see how we can help!
---
the challenge of motivation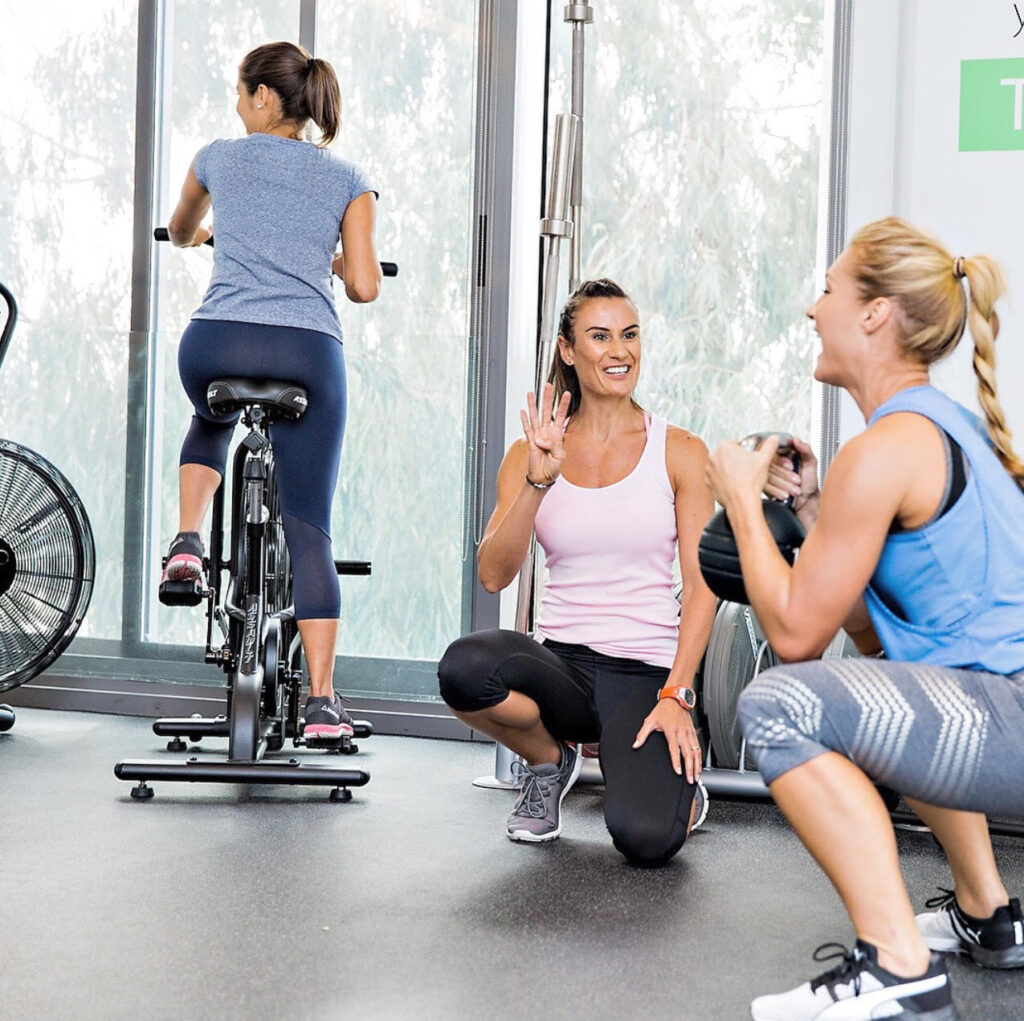 A healthy lifestyle is a long term commitment, but staying focused and motivated over extended periods of time is not always easy.  So now that you have taken the steps to make changes to start on your personal journey to wellness, how will you stay on track? What is your motivation?
First off to start, it's important to know that motivation has a natural rhythm with it's own highs and lows. So the key to staying motivated is kind of like fueling your car.. you don't need the fuel tank to be full to actually drive you just need to make sure it doesn't run empty.  Here are a few ideas to think about that we think could help keep you going:
01. Find your motivator: 
What is your goal? Why do you want to get into great shape and/or make a lifestyle change? Know the exact reason you are making changes to your life to have a clear vision of what you want to accomplish in the end.
02. Accountability buddy: Enlist the support of at least one close friend that will be your accountability buddy. This will be the person that you depend on to help keep you in check, and support you to make sure you meet your commitments and goals.
03. Put it on paper: When you write something down it tends to feel more official. Write down your motivator for making these lifestyle changes, and post the note where you will see it. 
Each time you see your note take a moment to visualize yourself accomplishing your goal.
04. Chunk it up: With any goal it is important to set small, realistic, attainable goals. This way, you can check them off once you have achieved them. Not only will celebrating these small successes make you feel great, but small steps add up to big changes, and are less overwhelming than trying to do everything at once.
05. Be gentle with yourself: No one is perfect all of the time, so if you're having a couple of off days (or weeks) – that's SO okay! Just pick yourself back up and keep going even if you have to set additional small goals to get back to where you left off.
We hope these ideas help, and always remember that if you need assistance with developing goals, finding motivation, or just need someone to point you in the right direction by providing you with the knowledge and support to help you with your journey, visit our website here to see how our team can help!
---
8 Instagram accounts to follow for healthy eating inspiration
In this blog post we bring eight of the best, motivational Instagram accounts to double tap for healthy eating inspo. It can be hard to stay on track with a healthy regime, especially in Dubai – where you can pretty much order anything to your door in a matter of minutes (and the majority of what's on offer isn't exactly nutritious). These Instagram accounts will help you stay on track – inspiring you to get in the kitchen and create healthy, nutritious and delicious meals for you and your family. Healthy eating never looked so good…
1//
The stats: 272,000 followers
The scoop: Sarah Britton started blogging over at My New Roots in 2007 after she became incredibly passionate about healthy eating and nutrition. Her Instagram account features gorgeous images of delicious, easy to create dishes. We especially love that she revamps some of our favourite cheat-day meals to make them whole, healthy and guilt-free.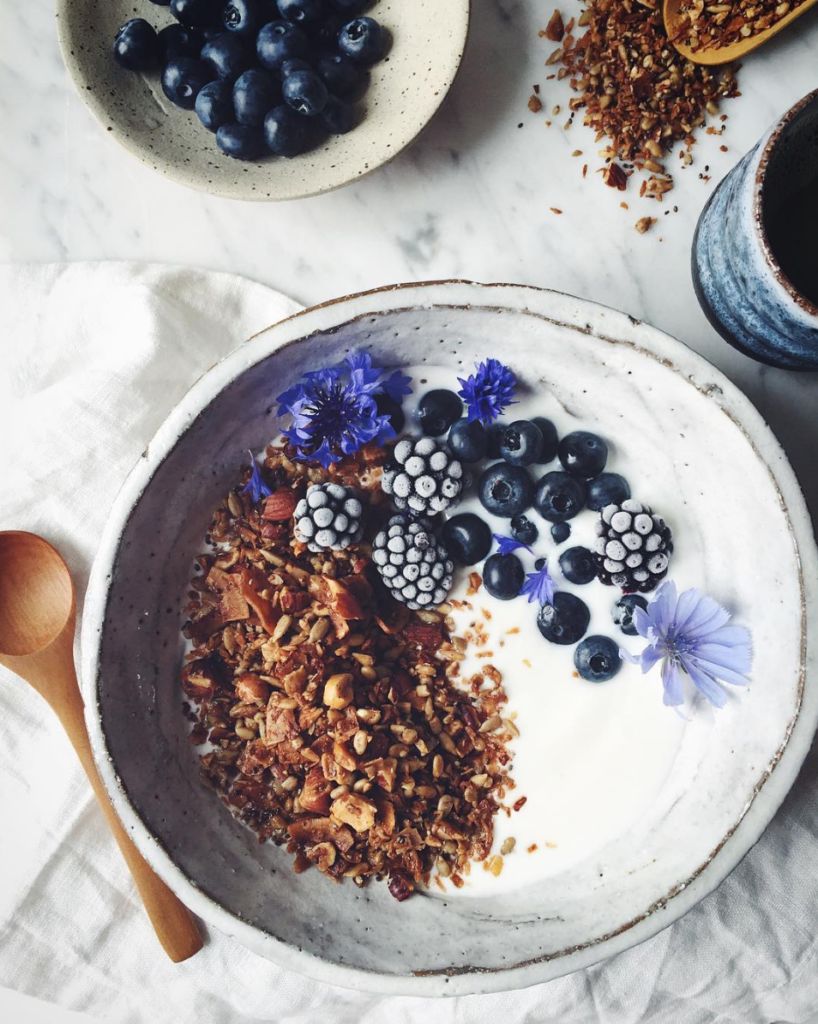 "New blog post! Maple Cinnamon Grain-free Granola that is unreasonably easy and delicious and addictive and all the things. You're gonna love it! #MNRgrainfreegranola #vegan #glutenfree #healthy #breakfast"
2//
The stats: 7734 followers
The scoop: Noreen is a Rhode Islander living in Dubai. We adore her beautiful, inspiring shots of her cooking, travels and cozy corners. The creator of the Noni's Place blog, UAE-based Noreen regularly shares gorgeous recipes for tempting but healthy dishes such as vegan beetroot carpaccio with mint vinaigrette and bright, nutritious poke bowls.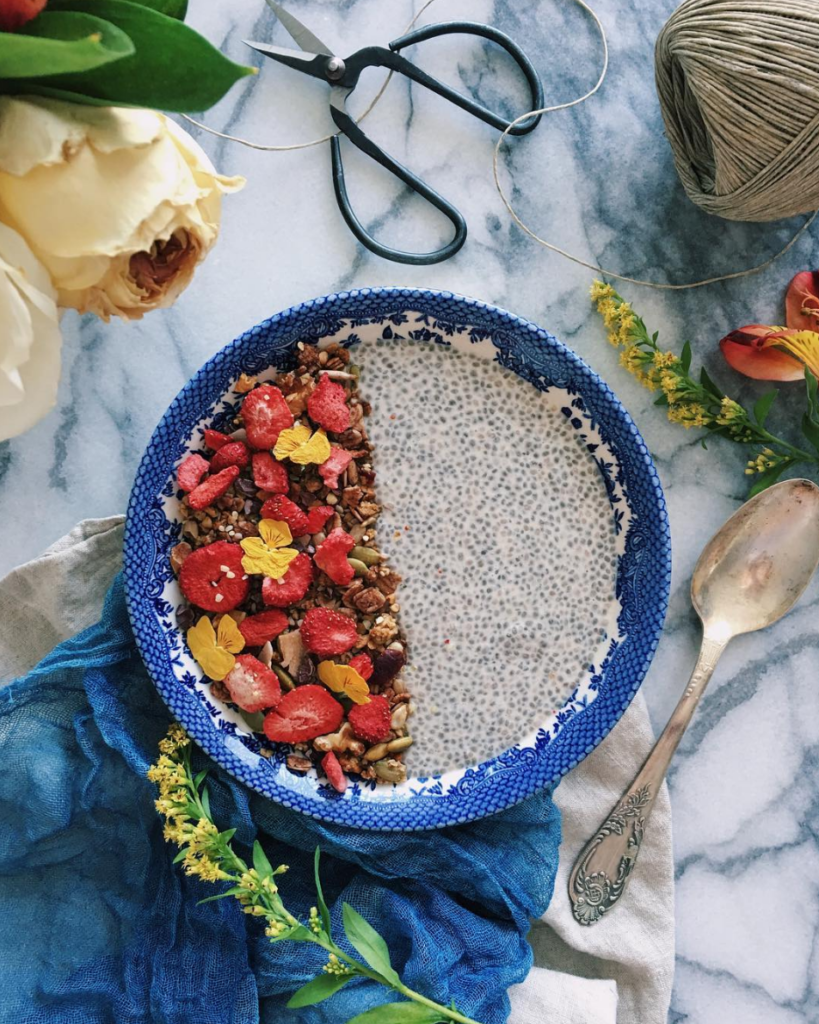 "So I know chia pudding is totally passé now, I still made one anyway because sometimes you just have a craving. I was still hungry so I had two pieces of toast slathered with Quebec goat milk butter (all about balance right?), if you follow me on Snapchat you would know I'm obsessed with it. I wake up every morning just to have that butter!…"
3//
The stats: 320,000 followers
The scoop: David Frenkiel mans this Instagram handle – @gkstories – and regularly shares recipes from the coveted Green Kitchen Stories blog, which he created with his partner and baby mama, Luise Vindahl (who also posts over at @luisegreenkitchenstories). As the name suggests, Green Kitchen Stories is all about nutritious, delicious vegetarian fare. The recipes are inspiring and easy to follow and we adore the ways in which these cute couple come up with amazing ideas for making vegetarian food.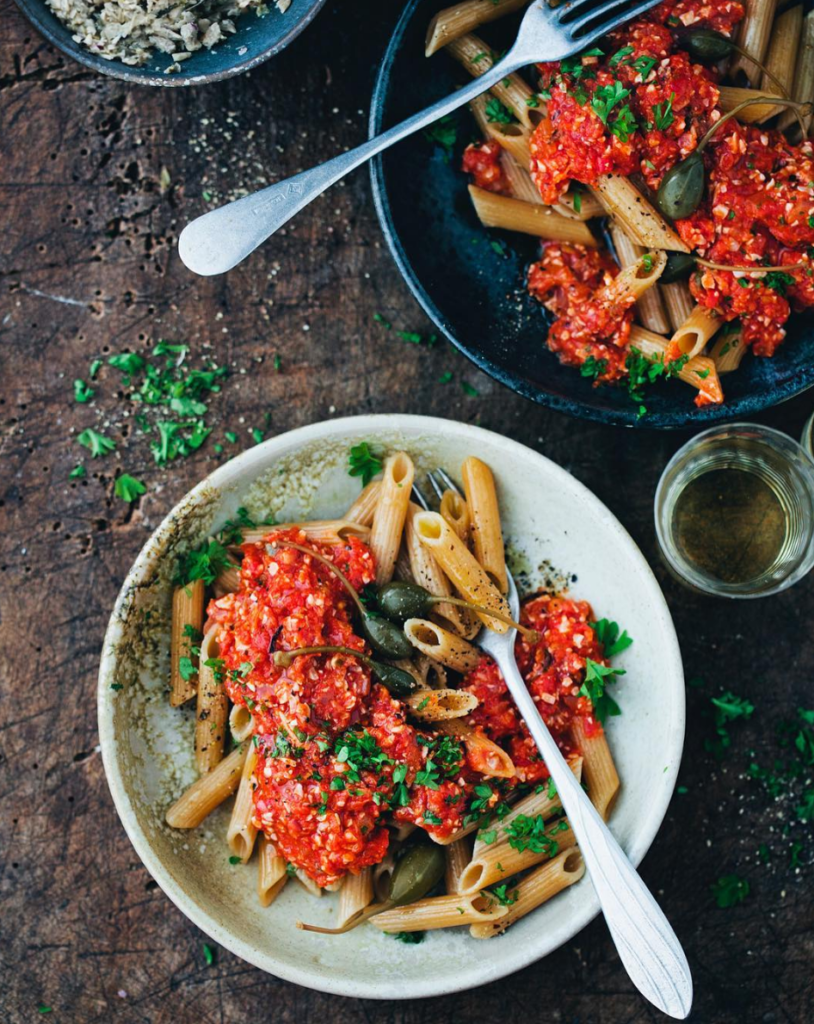 "This simple pasta dish with vegan "tuna" is up on the blog now! So good and well worth checking out if you haven't tried vegan sunflower tuna before."
4//
The stats: 265,000 followers
The scoop: The Hemsley + Hemsley sisters – Jasmine + Melissa – are the health food sweethearts of the UK. Their best selling cookbooks 'The Art of Eating Well' and 'Good and Simple' are well worth your attention, and the pretty duo regularly share tasty, nutritious recipes via their website. (And next time you are in London you should definitely check out their new cafe at Selfridges. Yum.)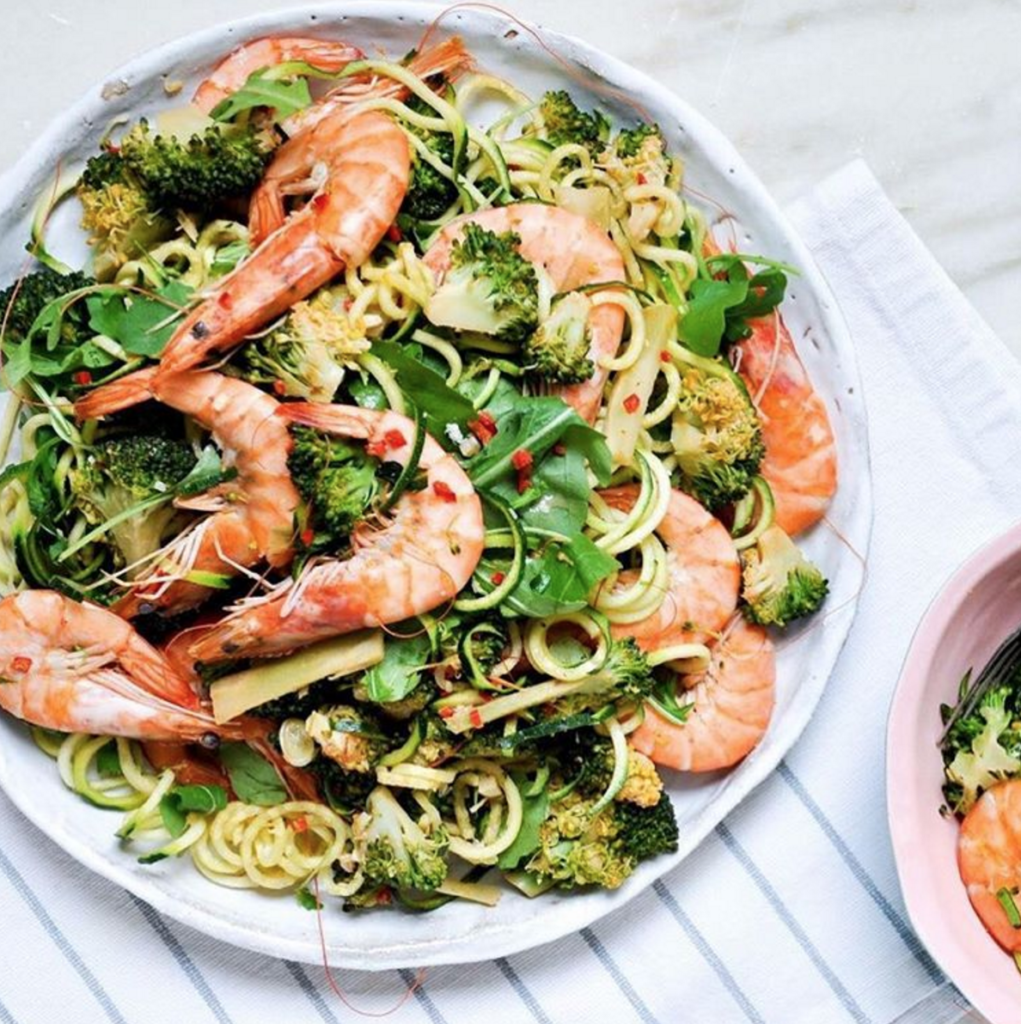 "Lemony Chilli Prawn #Courgetti quick and easy. Tasty hot or cold. Recipe is on page 180 of #GoodAndSimple. Look out for a #HowToSpiralize video coming to our YouTube channel this weekend."
5//
The stats: 54,100 followers
The scoop: Aussie Jessica Cox is an accredited practicing nutritional practitioner with a Bachelor of Health Science (Nutrition) and just under ten years of clinical experience. We love her no-nonsense healthy eating recipes, which are perfect for anyone with food intolerances and her handy guides for ultimate wellness.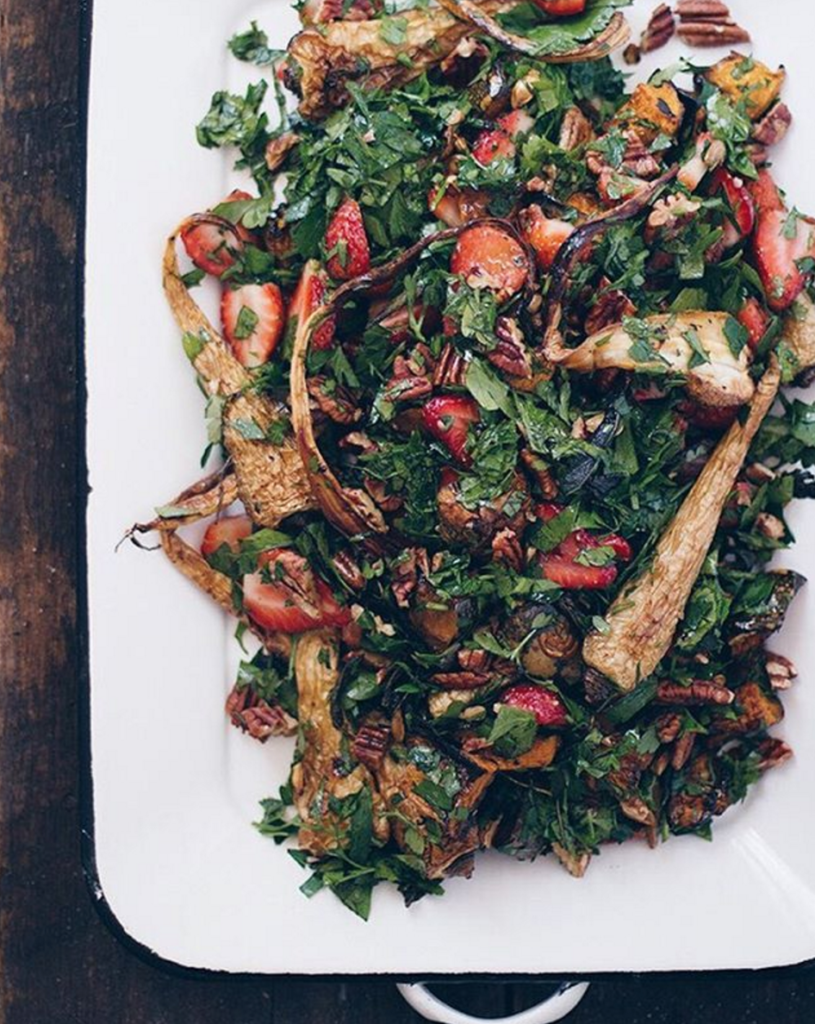 "A seasonal favourite coming to the JCN website tomoz my friends! Honey Roasted Pumpkin & Parsnips with Strawberries – subscribe on the blog to get the recipe."
6//
The stats: 103,000 followers
The scoop: Nina Olsson is a talented foodie, art director and photographer. She blogs delicious and inspiring plant-based recipes on her website – Nourish Atelier – and she has a cook book coming out in January 2017 called 'Bowls of Goodness' (available for pre-order on Amazon now). We love the look of this Butternut Squash and Kale Lasagne creation below… Yum.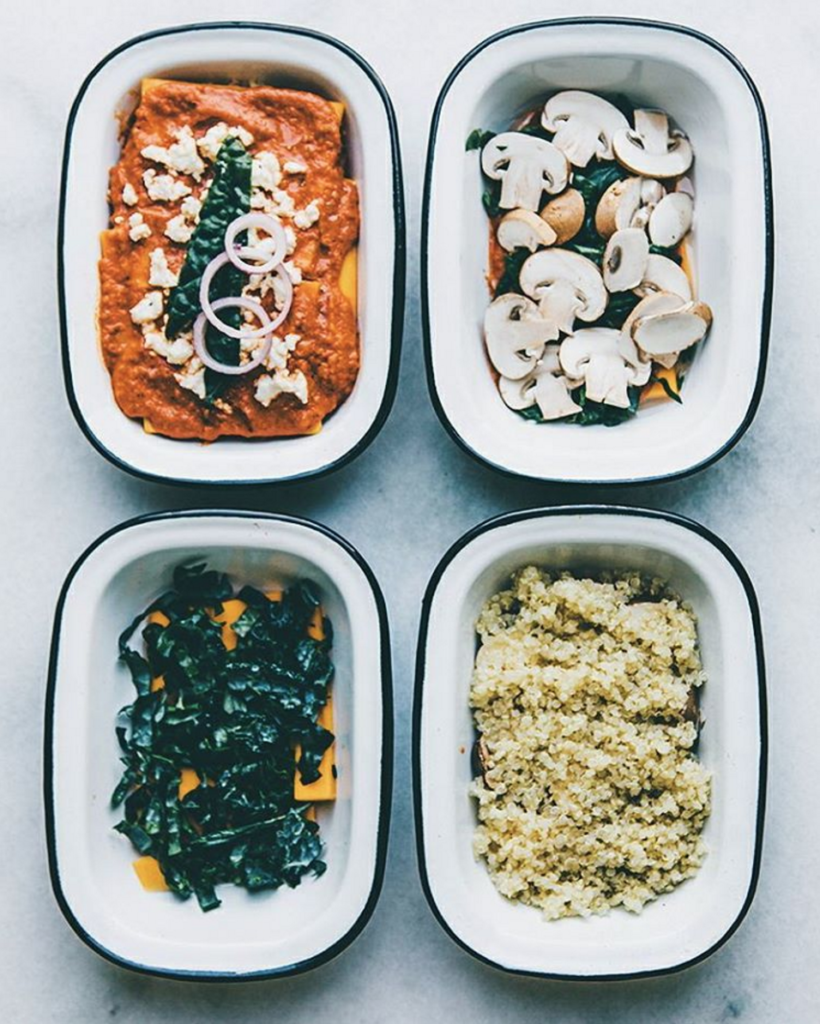 "New recipe on the blog; Butternut Squash and Kale Lasagne (butternut squash makes dreamy good lasagne sheets). Have you tried alternative versions of classic lasagne? What do you layer?"
7//
The stats: 134,000 followers
The scoop: Canadian Laura Wright is the foodie behind the popular recipe blog – The First Mess. Wright shares a variety of easy-to-make plant-based dishes and is also set to release her first cook book in March 2017. The name 'The First Mess' was inspired by M.F.K. Fisher's 1949 book An Alphabet for Gourmets, where Fisher calls the arrival of "the first run (or mess) of peas" in early spring as "the day with stars on it."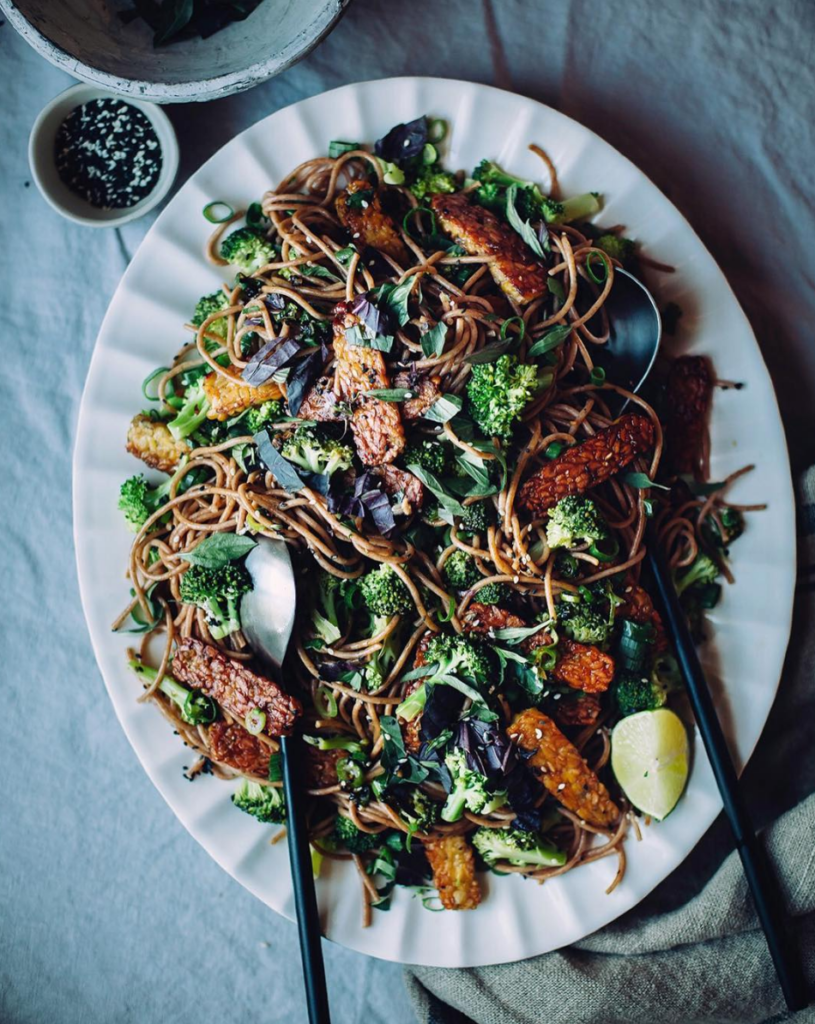 "Garlic sesame noodles with broccoli, basil, and crispy tempeh. Ready in 25 minutes and on the blog right now"
8//
The stats: 232,000 followers
The scoop: Melbourne vegan Sam's Instagram handle is the ultimate healthy dessert inspiration stop. The So Beautifully Raw founder creates the most gorgeous-looking and yummy tasting sweet treats, using plant-based, nutritious ingredients. Unfortunately these gems are only available in Australia at present, however, Sam does share some awesome recipes on her website from time to time. Check it out.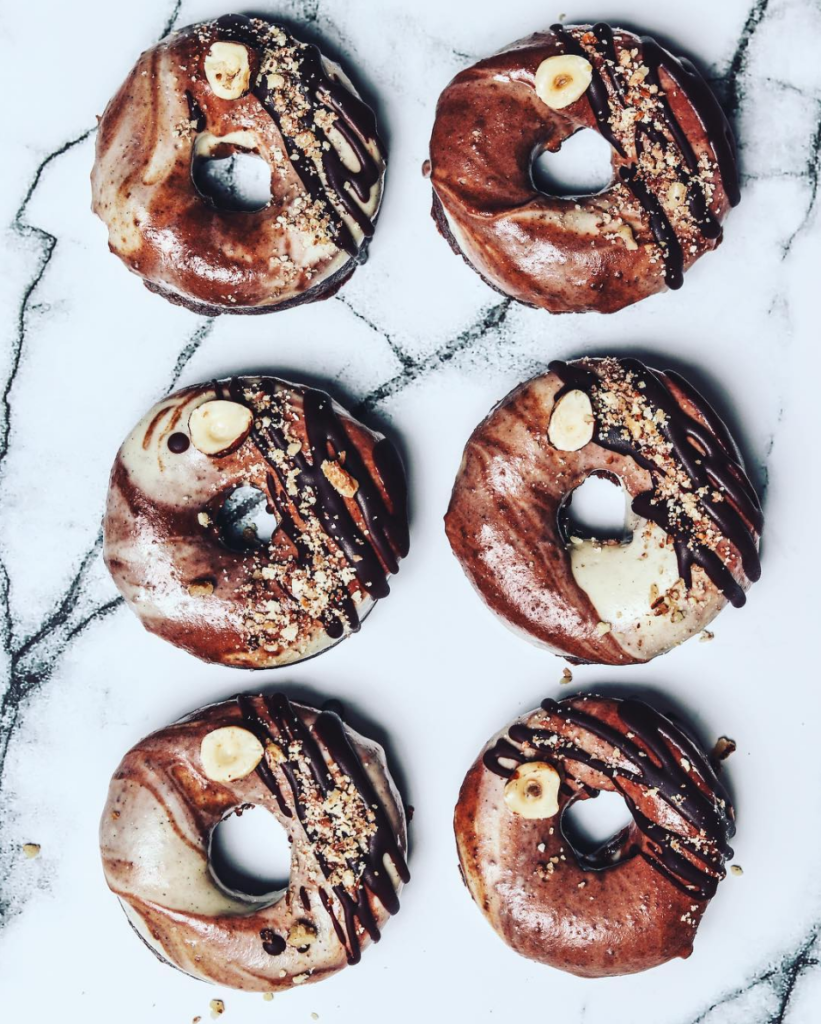 "Ferrero Rocher Donuts! Raw, vegan and gluten-free"
---
how to get more Vitamin D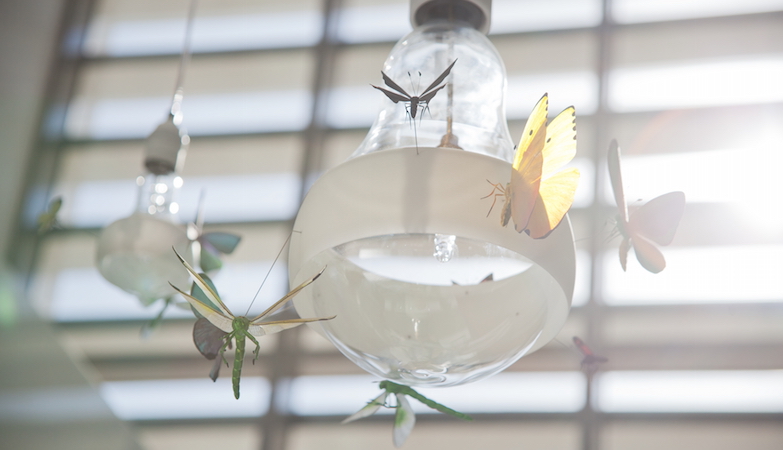 Although we live in a country blessed with constant sunshine, the Dubai Health Authority estimates that 78% of the UAE population is deficient in vitamin D. Researchers cite "decreased outdoor activity" as one reason that people may become deficient in vitamin D, which makes sense as our sun is so strong, many people limit the amount of time they spend on it, fearing other conditions such as heat stroke, sunburn and even skin cancer. However going without adequate sun exposure can really affect the amount of Vitamin D your body intakes and this gets overlooked most of the time as people assume living in a hot country gives them more vitamin D, not less.
What is Vitamin D?
Vitamin D is a fat-soluble vitamin that is stored in the fatty tissue of the ‫ body and is considered one of the most important vitamins your body needs. Vitamin D balances the calcium level in our bones and aids in helping our bones develop and grow strong. What's more, sunlight has other hidden benefits, like protecting against depression, insomnia, and an overactive immune system.
How can we improve our Vitamin D intake?
Sun exposure to the skin is the most natural, effective and unfortunately the most neglected source of vitamin D. The best way to get vital vitamin D is to expose yourself to more direct sunlight! Getting just 15 minutes of direct sunlight a day (without sun cream) can give your body all the vitamin D it needs. You can also increase the amount your body receives by eating vitamin D strong foods like oily fish, eggs, leafy greens, tofu, pulses, seeds and whole grains.
Other sources of Vitamin D are dietary supplements that can easily be purchased at health food stores in the UAE, such as Organic Foods and Café or Holland And Barrett.
Things to consider
The best time to expose yourself to sunlight to get Vitamin D is between 10am and 2pm.
Age affects the amount of Vitamin D your body can absorb so the older you get, the more direct sunlight you need.
Clothing blocks the UVB rays you need, so your bare skin has to be in the sun in order to absorb Vitamin D.
Do not wash with soap for more than 30 minutes after sunbathing, as this blocks the vitamin D from being absorbed.
In winter, if where you live doesn't have sun, the winter sun still works so even if you're skiing or snowboarding, keep your face and arms out to absorb some sunlight every day. Otherwise, take supplements to enhance your Vitamin D intake.
Consult with your healthcare provider to monitor your vitamin levels and see whether you are deficient in Vitamin D or any other key vitamins.
So as soon the temperatures lower, why not start to explore all the al fresco options the city has to offer or head to the beach to soak up the sun. At The Hundred Wellness Center we also have a gorgeous outside seating area where you can enjoy some fantastic refreshments. We hope to see you there soon!
---
when the midnight hunger pangs kick in….here are some healthy snack ideas
Late Night – Midnight  Snacking….can be hazardous to your waistline. Eat early, eat slow and eat when you aren't stressed out. But if the late night munchies are calling out to you and you cannot ignore them, here are some great snacks to dive into:
1) Plain Popcorn (without the butter)- has just 31calories a cup. Make your own at home with store-bought kernels and avoid the calorie-dense microwave packed versions.
2) In-Shell Pistachios – Possibly due to the fact that by the time you've removed those delicious pistachios from their shell, you are ready to hit the sack and have consumed 41% fewer calories than if they were out of their shells already.
3) Frozen Grapes – They have a creamy texture making it the perfect treat when you're on the hunt for something cold and sweet.
4) String Cheese – Not just for kids! Low fat string cheese pack protein to help satisfy those cravings and peeling them strip by strip mentally gives your mind a satisfied feeling. The Syrian String Cheese called "Jibneh mshallaleh"  is an excellent replacement to the "Western" version if you enjoy it! Get it at your local carrefour or union co-op store.
5) Kiwi – These fuzzy fruits are the ultimate snooze snack as researched by Taiwanese scientists. Have one before bedtime and you might snooze 45 minutes faster with better sleep.
6) Baby Carrots – These bite-sized gems that pack a crunch and are sweet while being loaded with vitamin A to improve vision, immunity and bone health are the perfect treat. Sure, you can dip them in hummus too – just don't go for a whole bowl as it's close to midnight!
These tips were compiled from Pilates Style and The Hundred Wellness Center – www.thehundred.ae
---
eating clean. staying lean. here's how…
What are some ways to cut back on calories without sacrificing on the healthy nutrients?
1)      REDUCE YOUR MORNING COFFEE DRINK
Downsize from a low fat medium latte that can pack over 190kcal to a small sized skimmed milk latte and save around 90kcal (as well as those dirhams!). Better yet, stick to a clean brew (coffee of the day) and add a splash of skimmed milk. No sugar if you can make it!
2)      STOP DRINKING SPORTS-GATORADE-DRINKS
Sports drinks are packed with unnecessary calories so unless you are really sweating it out in the gym and working out strenuously, rehydrate instead with plain old-fashioned and very good for you water. You'll save around 200kcal! At The Hundred, we serve refreshing complimentary cold water with cucumber and lemon – your welcome.
3)      KEEP A DETAILED FOOD JOURNAL
Note down what you're eating everyday of the week and you are more likely to watch out for unnecessary food consumption. Research has shown that people who keep a food diary are more likely to be successful in losing weight and keeping it off as it provides you with an accurate overall picture to help fine-tune your diet.
4)      SNACK SMART
So fair enough – life is too short to cut out snacks completely. Keep munchies to no more than 100 to 200 calories each such as cut-up veggies from cucumbers, carrots, broccoli and a healthy hummus dip or low fat labneh with a teaspoon of zaater in there.
These healthy steps and tips are bought to you by www.thehundred.ae 
---