Monthly Archives:

August 2015
how to get more Vitamin D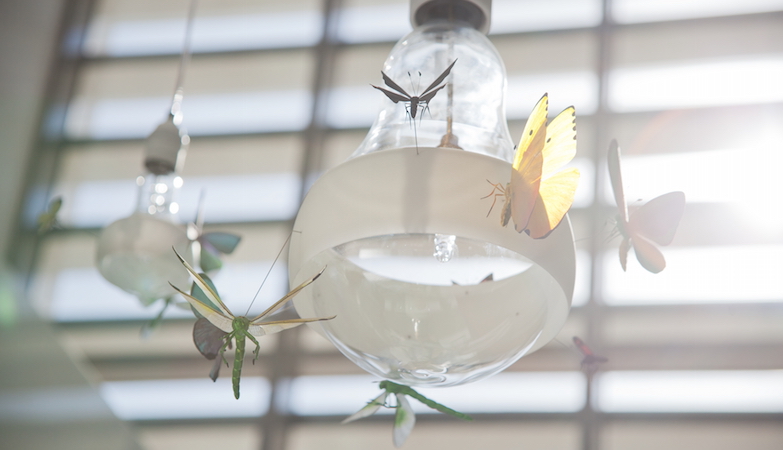 Although we live in a country blessed with constant sunshine, the Dubai Health Authority estimates that 78% of the UAE population is deficient in vitamin D. Researchers cite "decreased outdoor activity" as one reason that people may become deficient in vitamin D, which makes sense as our sun is so strong, many people limit the amount of time they spend on it, fearing other conditions such as heat stroke, sunburn and even skin cancer. However going without adequate sun exposure can really affect the amount of Vitamin D your body intakes and this gets overlooked most of the time as people assume living in a hot country gives them more vitamin D, not less.
What is Vitamin D?
Vitamin D is a fat-soluble vitamin that is stored in the fatty tissue of the ‫ body and is considered one of the most important vitamins your body needs. Vitamin D balances the calcium level in our bones and aids in helping our bones develop and grow strong. What's more, sunlight has other hidden benefits, like protecting against depression, insomnia, and an overactive immune system.
How can we improve our Vitamin D intake?
Sun exposure to the skin is the most natural, effective and unfortunately the most neglected source of vitamin D. The best way to get vital vitamin D is to expose yourself to more direct sunlight! Getting just 15 minutes of direct sunlight a day (without sun cream) can give your body all the vitamin D it needs. You can also increase the amount your body receives by eating vitamin D strong foods like oily fish, eggs, leafy greens, tofu, pulses, seeds and whole grains.
Other sources of Vitamin D are dietary supplements that can easily be purchased at health food stores in the UAE, such as Organic Foods and Café or Holland And Barrett.
Things to consider
The best time to expose yourself to sunlight to get Vitamin D is between 10am and 2pm.
Age affects the amount of Vitamin D your body can absorb so the older you get, the more direct sunlight you need.
Clothing blocks the UVB rays you need, so your bare skin has to be in the sun in order to absorb Vitamin D.
Do not wash with soap for more than 30 minutes after sunbathing, as this blocks the vitamin D from being absorbed.
In winter, if where you live doesn't have sun, the winter sun still works so even if you're skiing or snowboarding, keep your face and arms out to absorb some sunlight every day. Otherwise, take supplements to enhance your Vitamin D intake.
Consult with your healthcare provider to monitor your vitamin levels and see whether you are deficient in Vitamin D or any other key vitamins.
So as soon the temperatures lower, why not start to explore all the al fresco options the city has to offer or head to the beach to soak up the sun. At The Hundred Wellness Center we also have a gorgeous outside seating area where you can enjoy some fantastic refreshments. We hope to see you there soon!
---