Monthly Archives:

September 2017
healing with Maya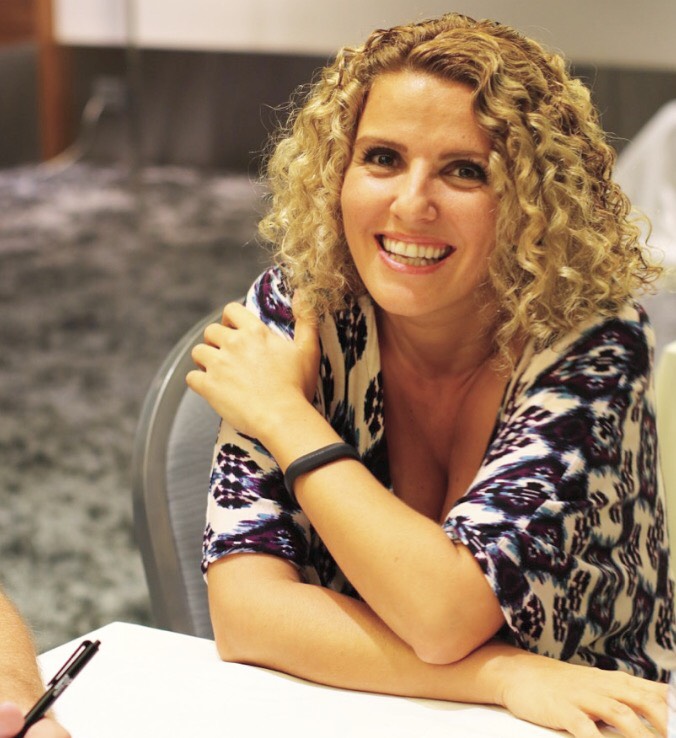 At The Hundred, we consciously hold space for you to grow while we support you to heal, thrive and go through powerful transformations into the authentic, healthy, glowing you.  We are here to show you it is possible to not settle for a lesser life than the amazing one you're meant to have.
And we are honoured to facilitate and offer you the tools needed to achieve this. One of these tools is Theta healing. It is said that Theta Healers are now on the forefront of mapping the mind/body/energy connection. And whom better to facilitate these sessions other than the Wonder Woman of Wellness herself Maya Badran. We have had the pleasure in working with Maya over the last year as she facilitated the very successful 'Forgiveness clinics' here at the centre. As Theta healing is relatively new to many of you, we sat down with Maya to ask her more about her process and what to expect from a session with her.
Hello Maya, can you tell us a bit more about what you do? I am a ThetaHealing Practitioner and Instructor. I use a technique called ThetaHealing, where I can assist my clients to change negative beliefs/blocks in their subconscious mind using the Theta Brain wave. Once these blocks have been changed, the person can live their life without being held back by these limitations. For ex: if someone has a phobia, I will do a process called "digging" to reach the root cause of the phobia, and once we release that block from the subconscious mind, the client will no longer have the phobia. It is pretty simple and very effective. The same work can be done to release fears, war traumas, traumas of abuse, abandonment, death of a loved one, divorce or breakup associated emotional pain. Thetahealing is very well known for the great effect it has on helping people forgive themselves and others and also on manifesting great thing into one's life too, ex: a job, a bonus, a partner, etc…In summary, ThetaHealing empowers people with tools to free them from fear, to show them the truth of the world that we live in, to help them manifest true health and anything else they might desire into their lives, to guide them into finding their life's purpose which will create a deep sense of fulfilment and everlasting happiness. 
What in your opinion is the reason for the rapid growth in theta and energy healing? I believe the planet is awakening to the realization that the power is within us (not outside of us), that we are not victims or passengers on this journey. And with this realization comes empowerment. By realizing that we create our reality (including our health & wellbeing) with our thoughts and words, therefore we become more accountable to choose more positive thinking and communication. The only reason something become main stream is because people are seeing tangible results. People are becoming more aware and they now understand more than ever that it is a mind game (mind over matter). People now want to turn in for answers, they want to learn the tools that will help them in shifting their realities, they feel that there is much more to this world than what meets the eye and they are curious to know more about how this universe works and how to make the best out of this journey. 
Would you say that Theta healing is an alternative to seeing a traditional psychologist or therapist? ThetaHealing compliments all conventional therapies, especially that a ThetaHealer cannot prescribe any kind of medication that the client might need. Therefore, we work hand in hand with doctors and psychologists/psychiatrists. We always encourage clients to seek help in any way that they feel supports their healing whether it is conventional or alternative. We believe in bio-individuality (there is no such thing as one size fit all approach). Theta healing is just another option out there for those who feel that they want to experiment with something different. 
What can people expect after their first session with you? To feel great! Mind, body and soul.. Clients usually experience a sense of happiness, joy, relaxation, safety and inner peace.  They are more able to forgive themselves & others and let go of what no longer serves them. They also start to understand more that they are creating their reality with their thoughts. They will also realize that they valuable and significant to the planet, and that the Creator/God/Love/Source loves them unconditionally. 
Give us a real life of example of a life changing story of one of your current or previous clients. (Something to encourage us with) Based on our experience the success stories are numerous, from getting their dream jobs to freeing themselves from debt to finding true love, to restoring their health and finding happiness, to shifting their business around from total loss to profit within a year. The stories are numerous, but the most important thing that all of our clients have achieved is the feeling of inner peace and true sense of oneness and fulfilment. 
To learn more or to book your session with Maya please contact us on +9714 3447333 or email us
---