Monthly Archives:

March 2017
meet our visiting teacher – Chai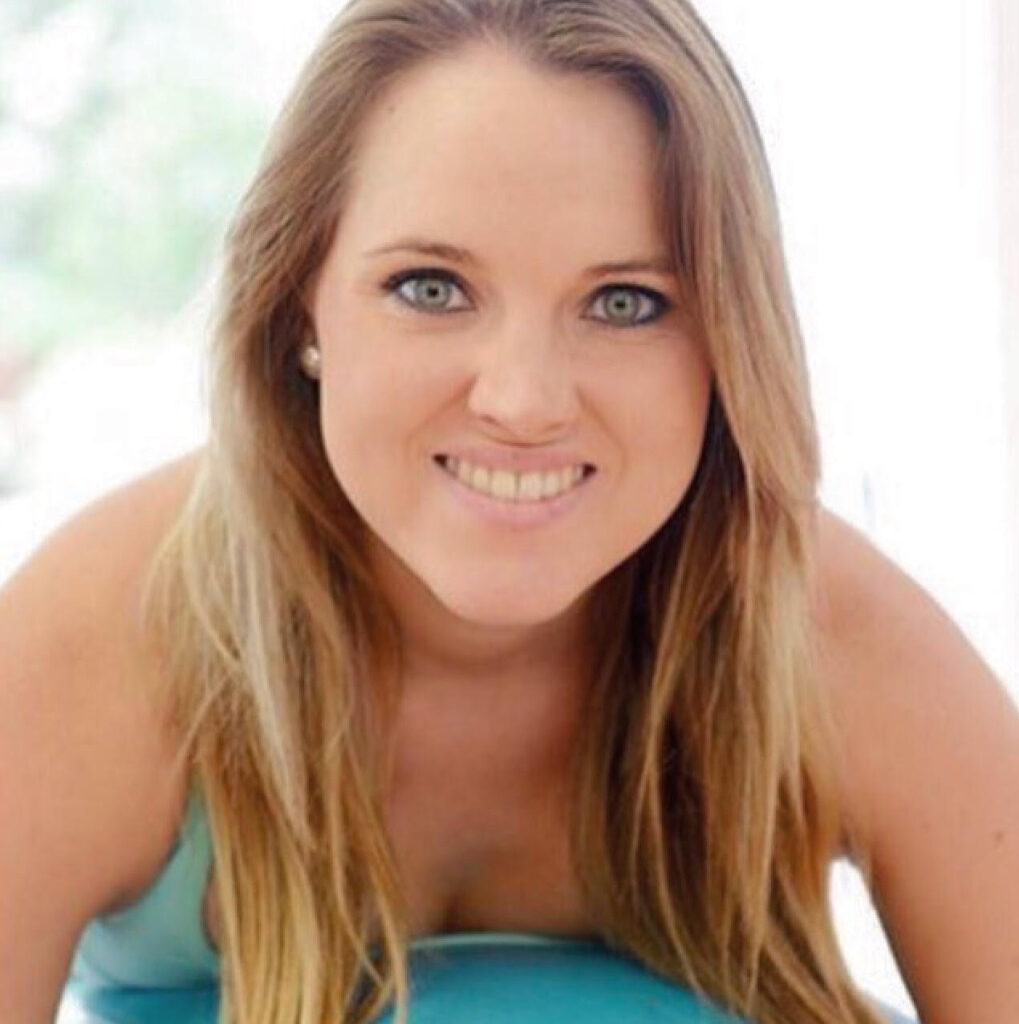 This month we have a visiting teacher from South Africa. Chelsea-Ann, better known as Chai, studied Psychology, Drama and then Education. She specialised in physical theatre and choreography. It was during this time at Rhodes University that she qualified as a BASI (Body Art and Science) Pilates instructor as well as completing the Gyrokinesis course.
With a passion for movement and teaching, Chai loves the creativity required for teaching children Pilates and offers private Pilates for children.
As an enthusiastic triathlete, it is her knowledge of the inter-relationship of body and mind that allows her to incorporate the most applicable exercises and movements to enhance your physical capabilities. Chai feels that nothing is more rewarding than watching you on your way to reach your goals.
Chai will be teaching at centre from the 9th till the 20th of March, and might make the move over from South Africa to join our team afterwards! So lets all give her a big warm Hundred welcome! For more information on how to book a class or session with Chai during her visit, please email or call us on 04 344 7333. And of course as always we look forward to your feedback after taking a class 🙂
---
pilates – your healthiest long term investment
Health should be everyone's top priority, it is one of the keys to success in all fields of life. Whether you are managing the stresses of running a business and juggling a family, complementing a more physical sports regime, or ultimately working towards living a pain-free life while keeping your body supple and strong as you grow older, Pilates is the answer. Today we share with you expert Alycea Ungaro's view on how Pilates plays an integral part of fitness regimes for all age groups, and why it is NEVER too late too start getting in shape! As the saying goes, age is but a number!

---
healthier reese's peanut butter cup baked oatmeal
Peanut Butter and Chocolate.  The best combination. Always. And inline with Easter, we are delighted to share this "much healthier" recipe! Your sweet tooth will love it, your children will too if you have little ones running around, and you might just recreate it for friends and family – forever. Yes, a true de'lite' !!
So thanks to our friend at Chocolate Covered Katie for whipping this up and one of the best quick and decadent sweet treat we have sourced out for you on this festive occasion. The best thing is that the recipe is made for one person which means, quality and portion control! So count the number of heads you are creating this sweet sin-less treat for, roll up your sleeves and head over to the kitchen.
---
eating clean. staying lean. here's how…
What are some ways to cut back on calories without sacrificing on the healthy nutrients?
1)      REDUCE YOUR MORNING COFFEE DRINK
Downsize from a low fat medium latte that can pack over 190kcal to a small sized skimmed milk latte and save around 90kcal (as well as those dirhams!). Better yet, stick to a clean brew (coffee of the day) and add a splash of skimmed milk. No sugar if you can make it!
2)      STOP DRINKING SPORTS-GATORADE-DRINKS
Sports drinks are packed with unnecessary calories so unless you are really sweating it out in the gym and working out strenuously, rehydrate instead with plain old-fashioned and very good for you water. You'll save around 200kcal! At The Hundred, we serve refreshing complimentary cold water with cucumber and lemon – your welcome.
3)      KEEP A DETAILED FOOD JOURNAL
Note down what you're eating everyday of the week and you are more likely to watch out for unnecessary food consumption. Research has shown that people who keep a food diary are more likely to be successful in losing weight and keeping it off as it provides you with an accurate overall picture to help fine-tune your diet.
4)      SNACK SMART
So fair enough – life is too short to cut out snacks completely. Keep munchies to no more than 100 to 200 calories each such as cut-up veggies from cucumbers, carrots, broccoli and a healthy hummus dip or low fat labneh with a teaspoon of zaater in there.
These healthy steps and tips are bought to you by www.thehundred.ae 
---
unleash your inner animal with pilates & natural animal movements
Yogalife Middle East joined Walid Tebarki, one of our Pilates instructors at The Hundred Pilates Studio, to discover the natural range of motion, biomechanics and fluid poses that we go through in a Pilates class which resembles very much to Yoga poses and the natural movements of animals.We know that many of Joseph Pilates moves were inspired by the form and movement of animals. He frequented zoos, and encouraged students to watch the way animals move. Some Pilates exercises, like seal, swan, and crab are named for animals.  Here is what Yogalife have discovered with us.
"… true rhythm and control is observed both in domestic pets and wild animals – without exception." Joseph Pilates
Pick up the March 2014 issue of Yogalife Middle East Magazine to read this coverage in fine print!
Visit www.thehundred.ae to find out how you can book a Pilates session with us.
---
will pilates give me flat abs? || the hundred pilates studio in dubai
Washboard abs. Toned 6 pack. Sleek stomach. We all wish for that. And so here is a great low down on the most popular question we get from our clients …. will Pilates make me loose weight and give me a flat stomach?
---
vegan avocado and lime ice cream
Buttery avocados brightened with lime make for smooth, creamy, dairy-free ice cream. Add lime juice in small increments to taste—too little and the ice cream turns out bland, too much and it becomes overly savory.
If your diet permits white sugar, feel free to substitute an equal volume of it for the raw sugar in this recipe for a cleaner flavor.
Ingredients
4 cups diced avocado (about 30 ounces from 6 avocadoes)
1 cup raw (turbinado) sugar
1 cup water
1 tablespoon grated lime zest from 3 to 4 limes
4 to 6 tablespoons lime juice, to taste, from 3 to 4 limes
Salt
Procedures
In a blender or food processor, combine avocado, sugar, water, lime zest, and 2 tablespoons lime juice. Blend until very smooth, about 30 seconds. Transfer to an airtight container and stir in remaining lime juice and salt to taste in small increments. Ice cream base should have a subtle lime flavor but should taste mainly like avocado. Chill in freezer until ice cream is firm enough to scoop, about 5 hours.Sourced from SeriousEats.com
---
prevent anxiety with square breathing exercise || pilates dubai
Breathing is sooo important and it would serve us well to do it well.  It is the most important element for life, (Without breathing we die fairly rapidly, we can last without food, water, sunshine and love for a relatively long time, but without breathing your toast in 2 mins).
If you struggle with worry and anxiety, you know all too well the toll it takes on your life. You might generate so much anxiety that you: are unable to talk with someone you are close with about a concern, appear more like a deer-in-the-headlights than a sharp candidate at a job interview, are practically paralyzed at the thought of doing a presentation for work, have poor concentration while taking an important exam; the list goes on and on. If you even remotely relate to this, you will want to know about square breathing. Though it won't fix underlying issues that might be driving your anxiety, it can help you to relax, refocus, and move forward.
---
how pilates has helped elena complete her dubai marathon journey – injury free!
Joseph Pilates created his exercises as a way to increase overall fitness for anyone. However, because graceful, flowing movements are part of the full Pilates exercises, and because they build strength without building bulky muscles, they were quickly adopted by dancers and gymnasts. Runners didn't consider the benefits of Pilates until it was more widespread.
For example, Elena one of our expert teachers at the Hundred Pilates Studio in Dubai who has recently and proudly completed her 10K Dubai Marathon journey, reveals the benefits of cross-training Pilates with her running regime and how it has helped her reach the finish line:
"So I decided to run my first 10k after many years of completely ignoring and excluding running from my everyday routine. Online research and analyzing movement patterns of my clients who started doing Pilates to improve their running technique helped me to understand that my main goal is to prevent a possible injury and enjoy every mile of my 10k journey. Being a Pilates teacher and practitioner for years, I got spoiled by a variety of movements and amazing ranges that the contrology method can bring into your body during the practice. Hence getting into a quite repetitive routine like running was already a big challenge. I ran for a good cause starting my training with Pink 10k application (breast cancer awareness campaign ) that got me from a combination of 2 min jog with 2 min walk to my cherished 10k in 4 month.
I must admit it was HARD and so different from what my body got used to until the moment I relaxed and started enjoying the movements, the same way I enjoy it at the Pilates Studio. Thinking about the proper alignment, moving from the centre, breathing, engaging my core, feeling my limbs being extensions of my belly and my spine and being present in my body every single second with every single step I took.
I had to spend many hours in the studio working with Pilates foot corrector to strengthen my feet and ankles that helped me to distribute the impact and weight bearing more gradually in order to avoid knee/hip injury. I focused on a lot of core work and upper body to keep my posture perfectly supported while running. Not to mentioned how many stretches on different pieces of Pilates equipment I had to do in these 4 months pre-race. I still can't understand how people jog and only spend only 5-10min doing very basic stretches. My advice is to warm up and STRETCH! And the more sophisticated and varied your stretches are THE BETTER and less chances of injury!" – Elena
While all runners should stretch before they run, some runners' training programs don't focus enough on stretching. Strength and endurance training alone won't provide the progressive stretching that regular Pilates workouts will. Insufficiently stretched muscles can cause many problems for a runner, slowing them down at best, or leading to a serious injury at worst.
Just like stretching, Pilates helps runners focus on their breathing. This benefit is synergistic with the stretching because warming up the core helps the intercostal muscles that connect the ribs. This makes it easier to breathe smoothly using all available lung capacity.
And on a final encouraging advice and note from Elena….
"I always encourage my clients to stay active and cross-train (add new workout varieties) to their fitness routine as I truly believe that movement heels and keeps you young and fully alive. Dedicate yourself to the movement and you will start enjoying your life and appreciating your body so much more!"
Discover how Pilates can help you with your current fitness regime by visiting our website at : www.thehundred.ae
---
kate hudson, her sculpted core muscles and devotion to pilates
In the latest issue of Shape Middle East Magazine, the 34-year-old actress shows off her flawless figure, and shares her workout and diet secrets.
Wearing only a black sports bra and grey leggings, Hudson flaunts her abs, toned arms and legs. The radiatn mother of two sons Ryder, 9, and Bingham, 2, credits her fit and sculpted body to her 15-year devotion to Pilates.
Despite two children, the star is in better shape than she has ever been. However, she certainly does work hard to achieve it. Kate has been working with the same personal trainer and Pilates instructor for 15 years, Nicole Stuart.
Nicole said: 'We do Pilates for an hour, three times a week. If she's prepping for something it will be more.

'We always combine cardio – like a mile run – before a Pilates class. On off days, she'll meet me for yoga or a spin class.'
The pair have become best friends and Nicole praised Kate's dedication to fitness.

'She's an incredible person and she really challenges me as a trainer because she's such a great athlete. We both give each other a run for our money. She's always been amazing when it comes to her workouts.'
In addition to working out, Hudson also tries to eat healthy — but she admits to trying extreme measures from time to time.
"I've eaten in all sorts of different ways over the years. I like to do juice cleanses twice a year for five to seven days, or food elimination cleanses where I just eat superclean," she says. "That's really the only time when I'm very strict. Other than that, I eat everything. I just love food. I love bread. I love pasta. "If anyone thinks the baby weight is going to fall off without doing anything—they are fooling themselves! I work out to feel great but also to look great. There's no way a woman gets up to work out at 6:30 a.m. just for the mood boost. She wants to fit into her jeans and look fantastic too."
Want to get sculpted, lean, toned and drop those baby pounds after giving birth? Strengthen with us at The Hundred Pilates Studio in Dubai by joining into our daily semi-private "small" Pilates group classes or private one-on-one Pilates sessions where you can train on the mat and Pilates equipment. Discover more by visiting our website at: www.thehundred.ae
---