Monthly Archives:

May 2018
can your diet affect your mental health?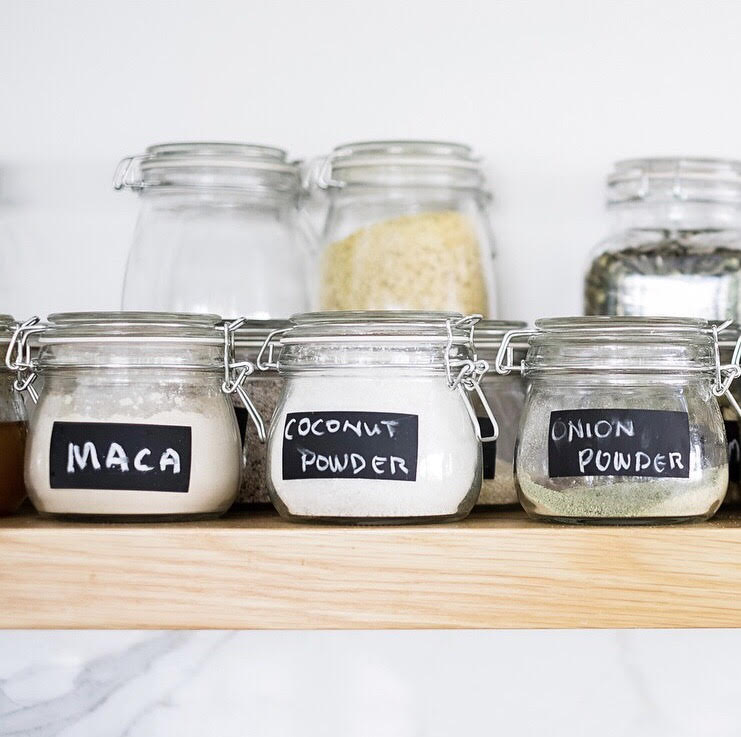 When it comes to our physical health, we all know the importance of our food choices. However, when it comes to taking care of our mental health and minds, the part that food plays is somehow overlooked. Which is such a shame because having a healthy diet rich in nutrients and antioxidants has been clinically shown to significantly improve our moods, and general well-being. 
Having said this we are not disregarding that serious mental health issues such as anxiety, depression, and other psychiatric disorders require appropriate management by a doctor, but the positive impact that diet can have shouldn't be neglected. In fact, making sure that we get all the vitamins and minerals we need can help our brain chemistry and make it easier for us to take charge of our mental health. 
If you'd like to take a few extra steps today that can help improve your mental well-being and make you feel better overall, here are a few diet changes that you can try out for a few weeks to see what happens and ultimately how you feel: 
Eliminate GMOs 
Genetically-modified foods (GMOs) are biological products that are laced and saturated with toxic herbicides, and because they are largely unstudied, we are only now beginning to understand how they do their damage, as well as the relevance of the gut to mental health. (GMOs in our books are THE WORST and should be avoided at every cost) Here's what we do know: people almost ALWAYS report some degree of improvement once eliminating all GMO foods from their diet. So, start looking more closely at food labels when you at are the grocery store next time, and you will most probably be surprised to find in the small print that at least one of the ingredients has been genetically modified!  
Eliminate Gluten 
Gluten is often processed with genetically-modified oils and is just plain unhealthy.  The proteins in gluten are gut irritants: it's as if they create little papercuts in the lining of your gut, causing an inflammatory response from the body, which is not good. Many people with mental health issues and well as ADHD and even Autism have seen marked improvement when removing gluten from their diets. 
Eliminate Sugar 
Often, this is the second or third ingredient on any package of food on grocery store shelf, and as humans we are simply were not built to manage the (at least) 22 teaspoons of sugar that many of us ingest daily! Clinically, sugar imbalance can look like depression, panic disorder, and even bipolar. Oh, and did we mention that its addictive?! The best way to avoid extra sugars? Stick to whole foods that you prepare yourself and stay away from fast foods and packaged ones as well. 
These are possibly the top three brain sabotagers, but unfortunately there are more where these came from. The biggest take-a-way here? Do not underestimate the power of your diet to influence your mental health.  
Mindfully supporting your body and mind through the times that you don't feel your best offers you the opportunity to take a look at the symptoms and see how small changes to your diet and lifestyle can affect your overall wellbeing. We believe that when it comes to dealing with our bodies and minds, there is always a natural and gentler way to approach things. 
If you feel that this is something you would like to learn more about reach out to us and we will connect you with one of our team members that can guide you further to a more natural and healthy lifestyle. 
---
Fasting your way to better health | a free talk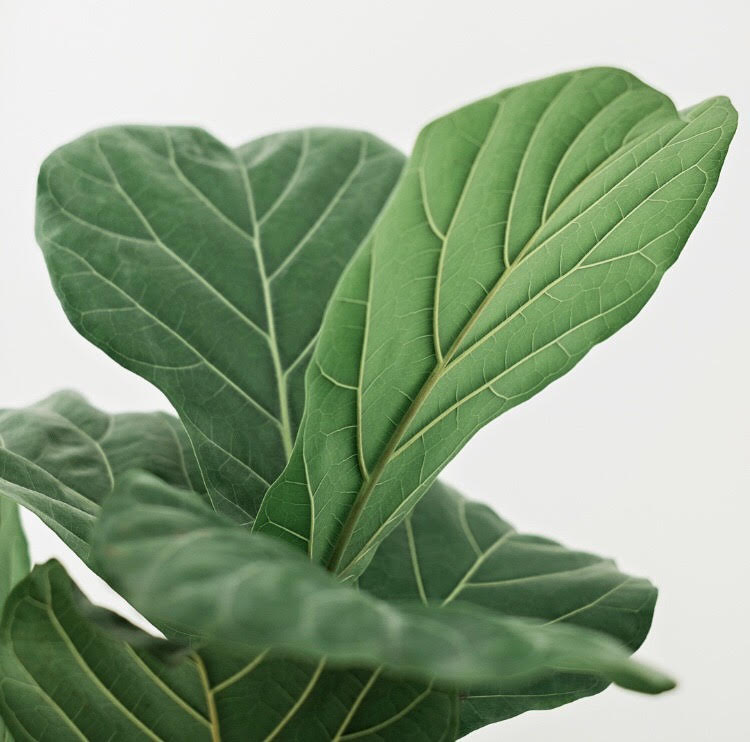 Are you ready for a total body re-set? Imagine being able to kick-start your metabolism, enhance your immunity, and extend your lifespan; all while losing excess fat and feeling more energized. Well, by fasting you can!  When you fast, you actually give your cells a chance to detox and recycle, so your body can slow down aging, and it even helps prevent age-related diseases. 
As the holy month of Ramadan is almost here, take the opportunity to learn how fasting can actually change the physiology of your body, cleansing and re-setting it to improve all of its functions. 
Some health benefits of fasting include: 
Healthy aging

  

Improved insulin sensitivity

 

Protects brain

 

Sharper mental clarity and focus

 

Better weight management

 
Join us on Monday May 14th for a transformative discussion with Dr. Faryal our in-house Naturopathic doctor, on the many benefits of fasting. There's no question that fasting is a powerful and therapeutic process, so whether your fast is practiced as part of a religious tradition, or a wellness regime, you will definitely benefit from attending this talk. 
When: Monday May 14th at 10am-11am followed by a Q&A session
Where: The Hundred Wellness Centre 
Facilitator: Dr. Faryal Luhar, Naturopathic Doctor 
Space is limited so please contact us on+9714 344 7333 or via email us on info@thehundred.ae to book your spot and get Ramadan ready! 
---
Free Talk | Gut Instincts – you are what you eat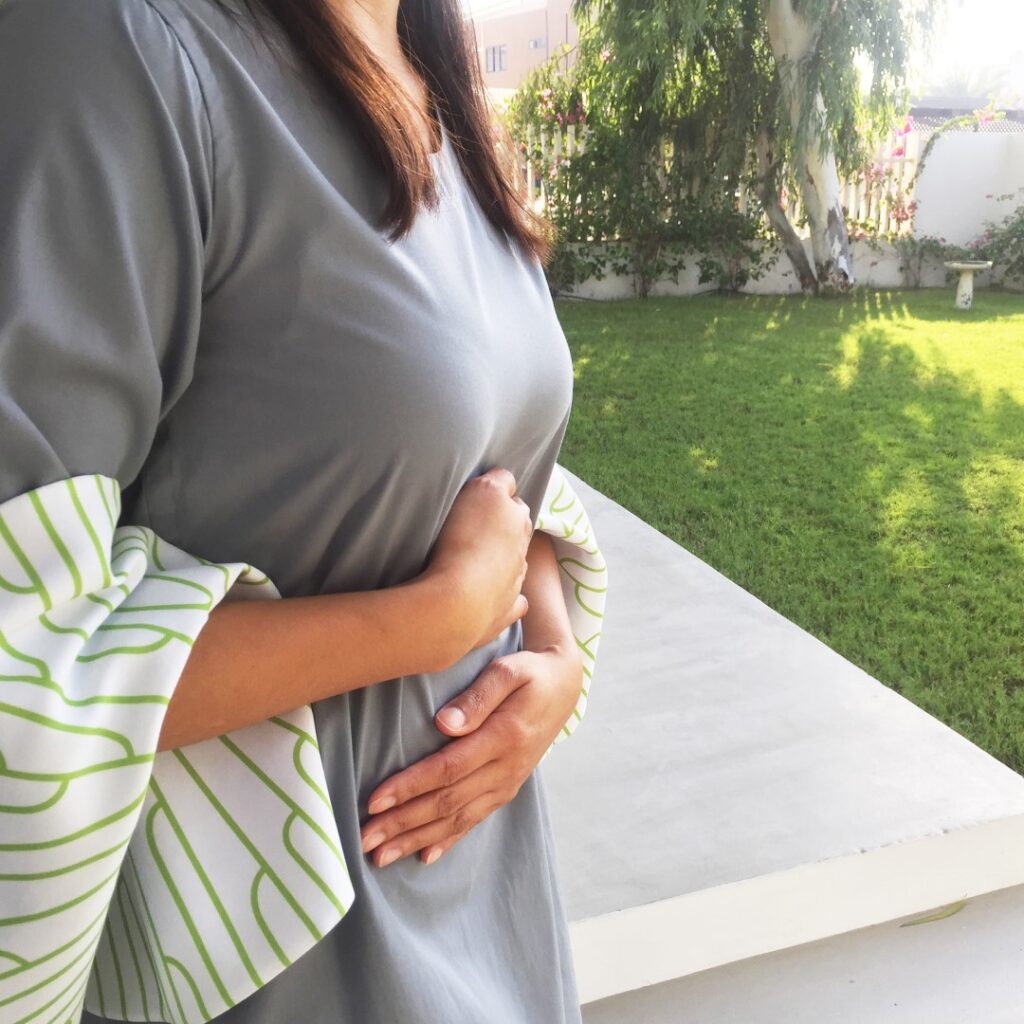 Gut health is not just about digestion; gut health affects everything from our mood, brain function, sleep, weight, hormones, allergies and immune system.
Join us for an insightful discussion with Dr. Faryal Luhar about 'Gut Intelligence' and how your gut health is not just about digestion!
Digestive dysfunctions can lead to various imbalances on physical, emotional and mental levels. What you eat is just as important as how you eat and how well nutrients are absorbed. Indigestion, cramps, bloating, acid reflux and bloating are common GI complaints, but they are not the only symptoms associated with poor digestive health.
In this discussion Dr Luhar will also take a look at how diet plays a role in gene expression. Learn how your genes interact with your environment to reveal and manifest health or disease.
Join us to find out more about the fascinating relationship between our diet and the incredible world of our gut.
Spaces are limited, so please call us on +9714 344 7333 or email us on info@thehundred.ae to reserve your spot.
Details:
When: Monday April 30th   10am sharp
Where: The Hundred Wellness Centre
Cost: Free
Facilitator: Dr Faryal Luhar, Naturopathic Doctor
---
A big hundred welcome | Dr Faryal Luhar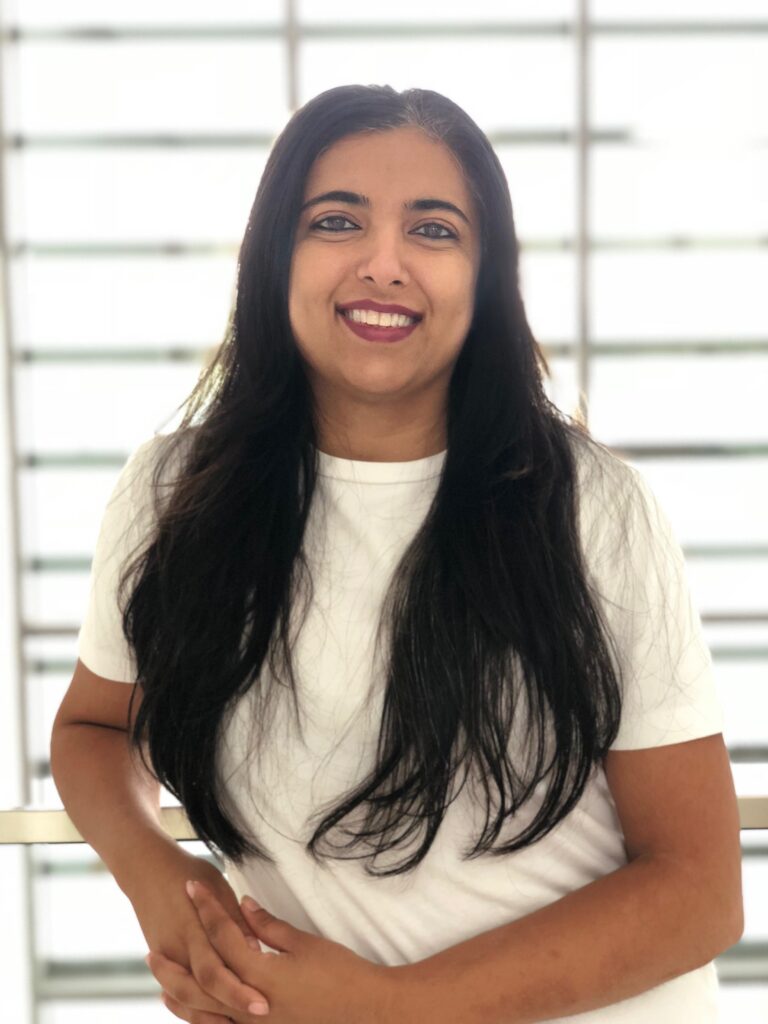 Please join us and give a big Hundred welcome to the latest addition to our team, Dr. Faryal Luhar!
Dr. Faryal is a fully licensed naturopathic doctor and graduate of the Canadian College of Naturopathic Medicine in Canada. She has been in practice in Canada and South Africa for 15 years and is now based in Jumeirah at The Hundred Wellness Centre as our resident Naturopathic Doctor.  
With a passion for the body's innate healing power and the integration of naturopathic medicines and therapies, Dr. Faryal offers patients comprehensive naturopathic medical care and education to optimize their health and wellbeing. Treatment plans are tailor-made to suit each individual's specific needs and goals, while supporting the individual's inherent capacity to self-heal.  
She has published several articles in leading wellness magazines and she aims to empower and educate her patients to take charge of their health by living a happy, balanced life full of vitality and possibilities. To get a sneak peek at one of her latest contributions on Diabetes click here  
While Dr. Faryal does have a focus on Women's Health, she treats a wide range of conditions from pain syndromes such as migraines, to chronic diseases such as diabetes. Removing obstacles to health and restoring physiology and function facilitates healthy ageing, stronger immunity, sharper mental clarity, and enhanced emotional wellbeing. Prevention is at the heart of Naturopathic Medicine and as such she also promotes gene-based healthcare by offering patients a glance at their own genetic susceptibilities towards disease and empowers them to become the author of their own health journey. All of which matches perfectly with our ethos here at The Hundred! 
Some of the therapies and services that Dr Faryal provides and facilitates: 
Clinical Nutrition Therapy

 
Chinese Medicine and Acupuncture/Cupping

 
Facial Rejuvenation Acupuncture

 
Combination Homeopathic Remedies

 
Functional Laboratory Tests (Panels for hormones, neurotransmitters, food allergies/sensitivities, body composition analysis, adrenal function, oxidative stress, inflammation)

 
Dr. Faryal has started seeing patients and looks forward to providing you with exceptional care. If you are interested in booking an appointment or for a consultation, please call the centre on +9714 344 7333 or email us    
---
Health – It's a family affair | Free talk with Ryan Penny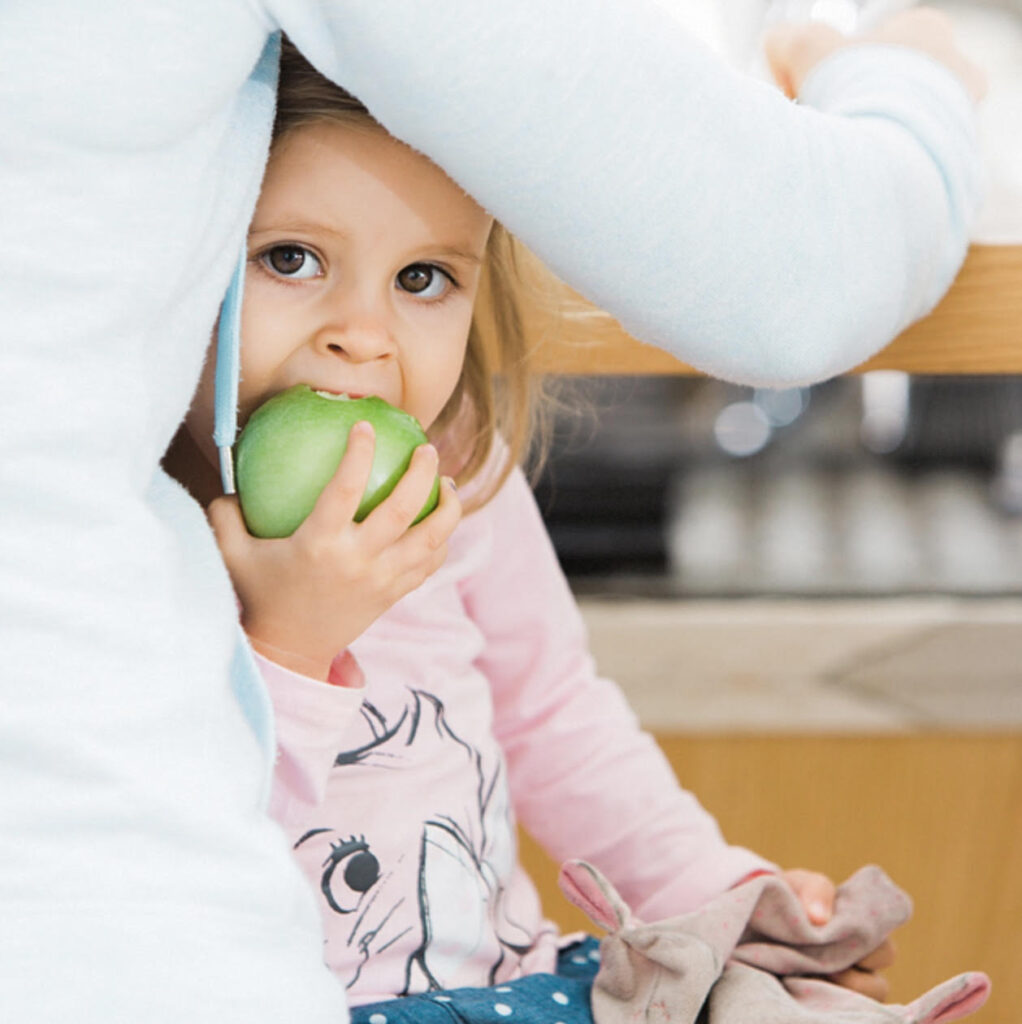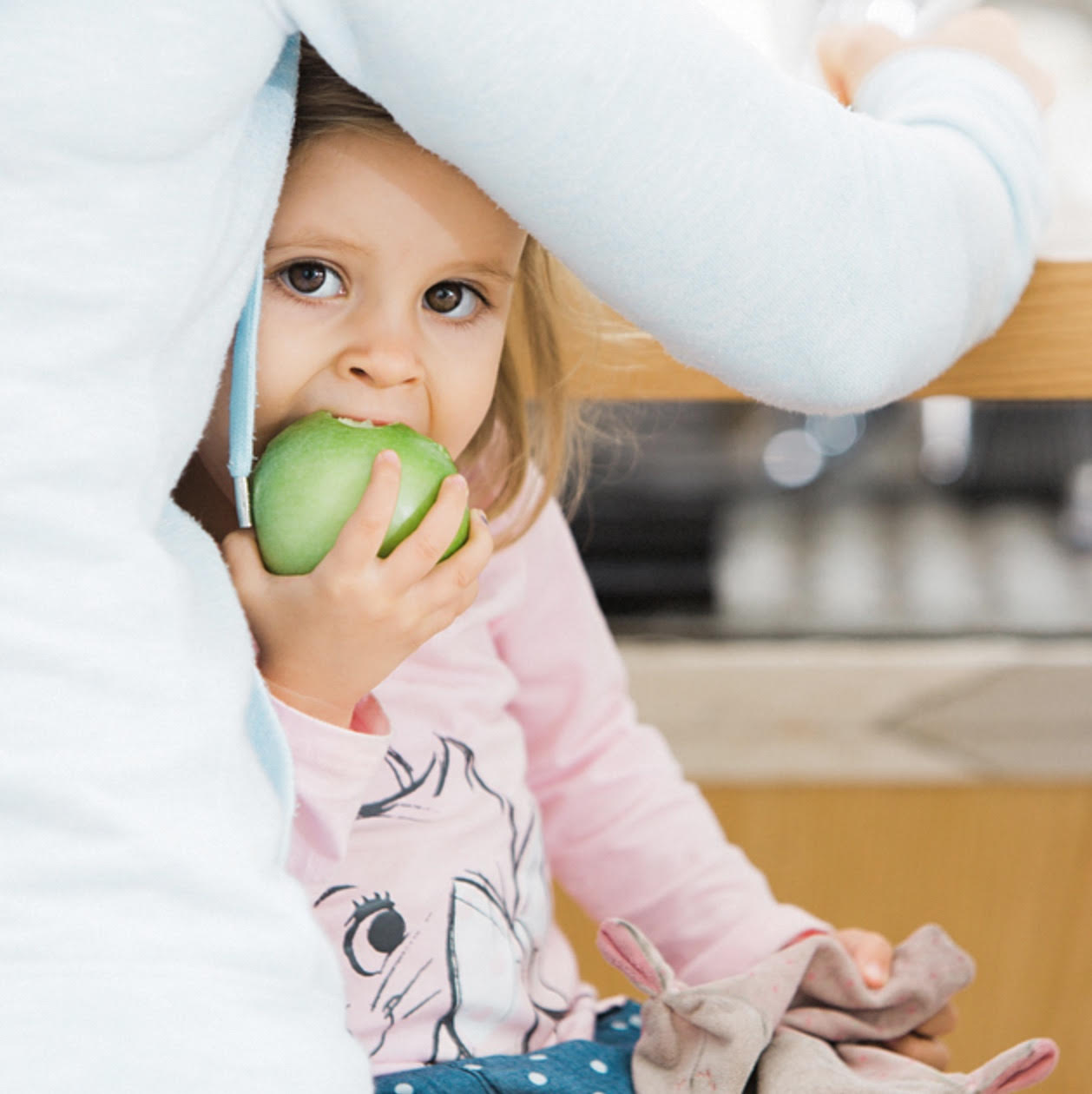 Keeping your family healthy is not always easy. We all know that with the busy-ness of daily life paired with the challenges of preparing healthy meals and making time for exercise, living well can be challenging to say the least! 
The good news is that there are some great, practical, and convenient ways to overcome many of these challenges. And the even better news is that you are only one step away from receiving those valuable tools and tips that will help you learn some real solutions for some of the most common problems faced by families today! 
So, if you would like to learn some tips on how you can build the health of your whole family – join Ryan Penny at The Hundred as he shares his own family's approach to living well in Dubai, and then learn how to make the Penny Family's nutritious and delicious 'Immune Boosting Breakfast Smoothie' (known to be a hit with kids of all ages!) 
Join us and learn the steps to experiencing more active and truly healthy lives! 
Details: 
What: Join us for a discussion on family health and breakfast smoothie 
When: 15th April, Sunday 
Where: The Hundred Wellness Centre 
Time: 10:00am sharp 
10:00am – 10:45am: General discussion on family health with a Q&A session.  
10:45am – 11:00am:  Learn from Ryan how he makes his 'Immune Boosting Breakfast Smoothie' and of course have a taste as well! 
Spots are limited. To reserve your seat email info@thehundred.ae or call us today on +971 4 344 7333 
---
infrared sauna | because some like it hot 
What if we told you that we have a tool that can warm up, relax AND detox your body all at once?? Well, we do! Let us introduce the Infrared Sauna. 
 Ok, but what's the difference between using a regular sauna and infrared sauna? The biggest difference is that infrared heating penetrates much deeper into fat tissue and your neuromuscular system. Also, in an infrared sauna, sweating occurs at a lower temperature which in turn puts less demand on the cardiovascular system. The benefits of these saunas are thought to be a result of the heat actually reaching the neuromuscular system providing quicker recovery. 
Another difference is that infrared saunas use heat and light to create the warmth that penetrates your body to help you to detox, very similar to the infrared rays of the sun, which as well all know are the healthiest rays out there!  
What are some of the potential benefits? 
Detoxification: All that sweating you'll be doing? It helps move the toxins out of your body through your sweat.

 

Pain relief: The heat can actually reach and penetrate your muscles and can provide relief from chronic pain.

 

Stress reduction: It's easy for your stress to reduce when you're in a disconnected and relaxed state. The gentle heat relaxes you and can also improve your sleep.

 

Skin purification: You will love that immediately after detoxing in an infrared sauna you will notice that your skin is glowing because the impurities have been pushed out.

 

 
So, in a nutshell, this therapy can give you some great benefits without the risks of traditional saunas. 
Ready to try for yourself? To book your sessions and try it for yourself call us on +9714 344 9333 or email us. 
---
international women's day | a time for action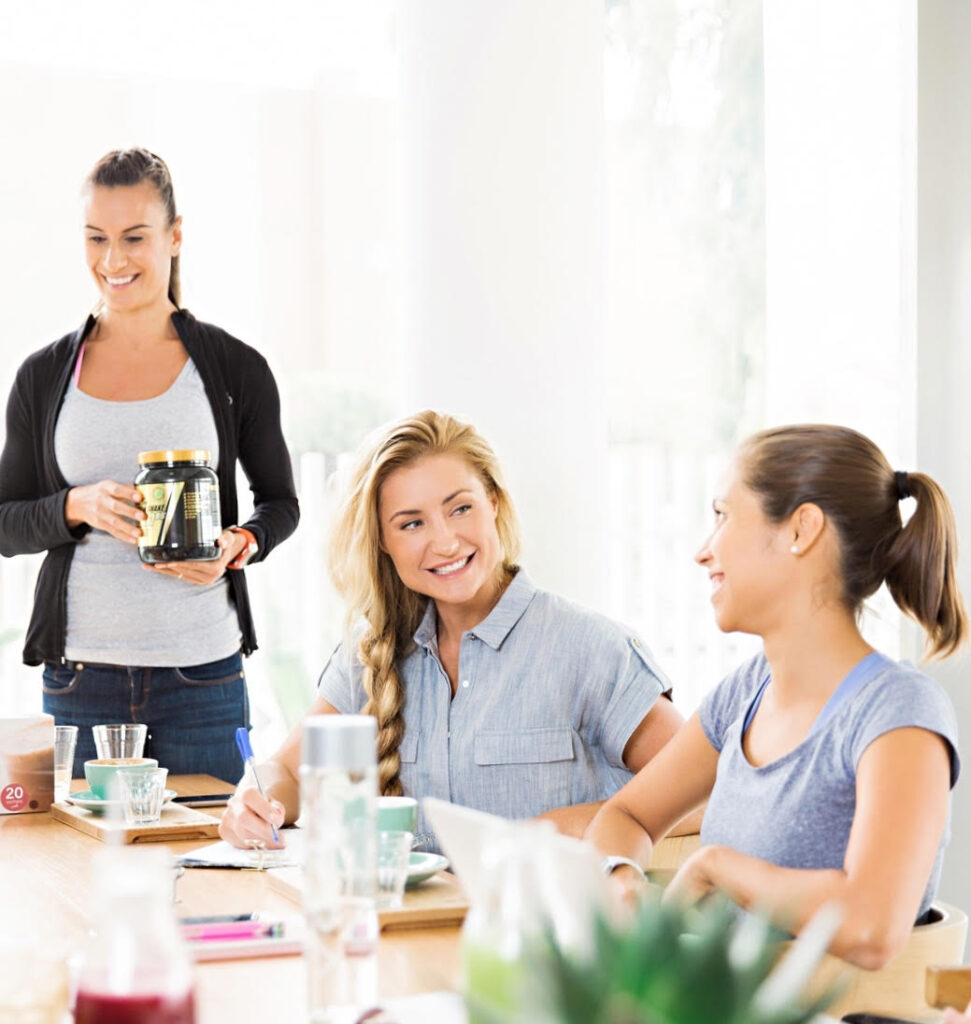 It is International Women's Day today. And on this day, we at The Hundred Wellness Centre celebrate the many women, and even men, that have given their hearts and souls to the cause of striving for a better life for all women across the globe. But unfortunately, in an effort to multi-task, we find that women often neglect their health, which is essential for a healthy, and happy family (and life) , and what better time to take some action and change that??
So, having said that, ladies, tell us: Have you been suffering from fatigue, mood swings, memory loss and mental fogginess or maybe some unexplained weight gain? If so, you might want to make an appointment to meet with Dr Sean Penny our in-house holistic practitioner and Homeopath. Dr Sean will be able to walk through the changes you are experiencing and take a look at the effects of stress on your life with you, and he will then help to pinpoint more precisely using some of our highly acclaimed non-invasive diagnostic tests such as the AlfaSight 9000, DNA hormone tests, Bioresonance therapy and more! Also, under our roof you will be able to start moving in a more mindful manner with our Pilates, and Yoga classes and even pop into our private Infrared Sauna… Oh and not to forget that we also have a selection of highly potent natural supplements that Dr Sean can advise you on what to take for optimal health and function… 
So, as they say: it's never too early (or late!), so call us on +9714 344 7333 or email us to book your session! Have a happy and healthy International Women's Day, ladies! 
---
pelvic health healing sessions with Karin Locher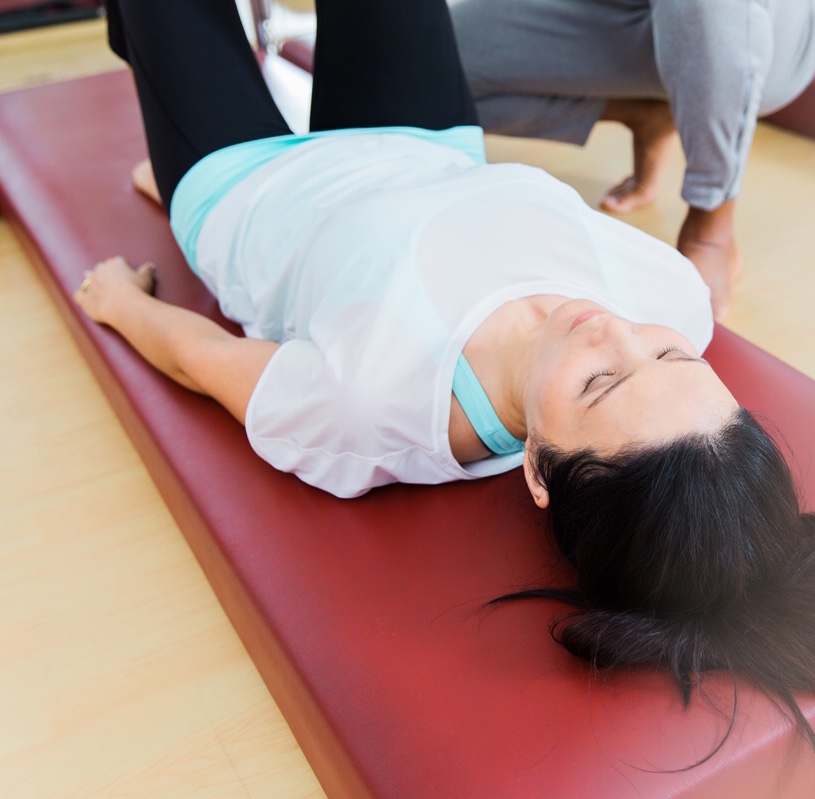 Most women, when faced with a diagnosis affecting their pelvic floor, are unaware that there are non-invasive treatment options that exist outside of medication and surgery. Pelvic health issues do not need to be accepted as a part of our being; when given the chance, the body's self-correcting and self- organizing nature can heal itself with some help.
This month we invite you to join the founder and director of the Centre for Spatial Medicine, Karin Locher as she brings her expertise and experience to The Hundred Wellness Centre. Karin will be conducting hour long private sessions in which she will work to resolve and restore pelvic conditions to help achieve physical freedom.
Karin utilizes a personalized treatment approach that weaves together each patient's unique health journey with her own experience and knowledge of the human body, using a combination of hands-on techniques, visceral manipulation and targeted exercises.
Each of these unique sessions has 2 stages:
The First Stage of Healing – To help discover and recognize the coping strategies and habit patterns that are playing out in the body. This stage involves s a manual fascia releasing process, where tensions and past experiences that are held in the fascial tissues are released.  Once released, the nervous system is able to resume a state of optimal health and function.
The Second Stage of Healing – To help increase awareness of the unconscious patterns that are disturbing the balance of the body which are contributing and creating the strains and stagnation, which in turn lead to pain and dis-ease.
Please note that treatment will vary depending on the specific problems identified.
Dates available in March 
Wednesday: 14th 9am – 1pm 
Wednesday: 21st 9am – 1pm 
Session length: 1hr 
Cost per session:  700dhs 
Limited spots available 
To book your private session, or if you still have any questions, please do not hesitate to Email or call us on +971 (0)4 344 7333  
---
let's talk adaptogens and immune 360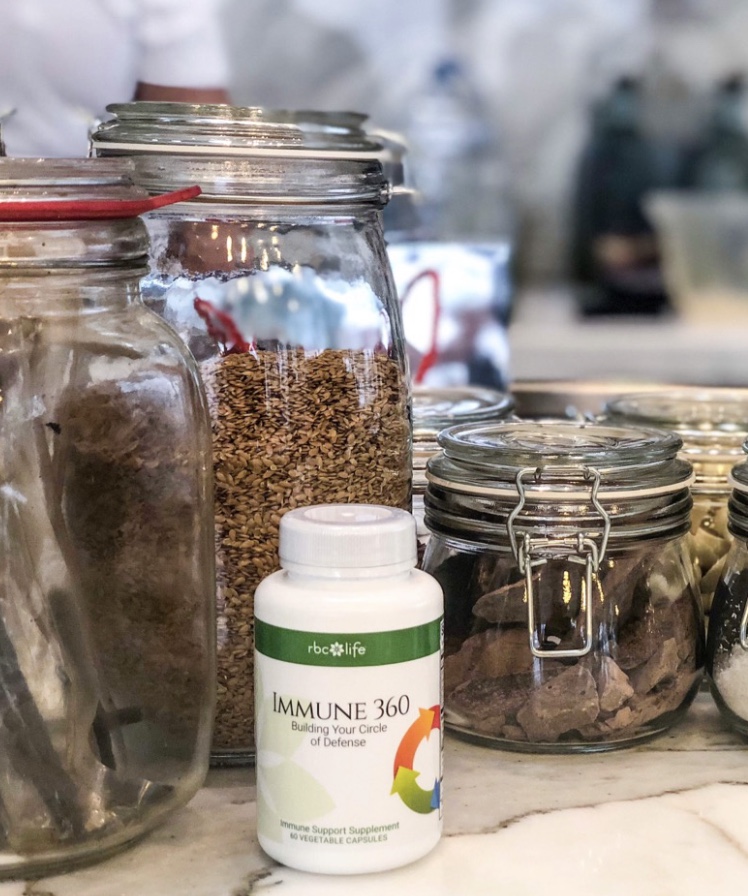 You may have heard, there are some new kids on the block and their names are 'adaptogens'— Only they aren't new to us at The Hundred Wellness Centre! If you are a regular client you know that our best-selling supplement 'Immune 360' has somewhat of a cult following, and we can't keep it on our shelves! But did you know that part of the magic of this supplement lies in the ingredient list which includes.. Can you guess it? Adaptogens! 
Now, we can't tell you how excited we are about this post! We get countless questions about adaptogens and now we will finally shed some light on this topic for you. So let's dive right in! 
What exactly are Adaptogens? 
Adaptogens are a special group of natural herbs that help your body 'adapt' to the specific needs that your body has, such as coping with stress or fatigue. They are natural remedies for your adrenal system. They enable the body's cells to access more energy by helping them eliminate toxic by-products and utilize oxygen more efficiently. And these Adaptogens have been 'Tried and Tested' in Traditional Chinese and Indian cultures as medicinal herbs for thousands of years! 
One of the most potent adaptogens in Immune 360 formula is Ashwagandha, which is probably the most known adaptogen today- Ashwagandha is great for soothing your nervous system and boosting immunity and is a rich source of iron. 
Another powerful ingredient in Immune 360 is Astragalus —a Chinese herb used for thousands of years to strengthen the body. Astragalus supports immune cells, which play a major role in protecting us from viruses.  
And finally adding the finishing touches on this blend we find the Maitake mushroom, also known as the Magnificent Dancing Mushroom. This highly regarded Japanese mushroom has been shown to activate the immune system and contains beta-glucans (Beta-glucans work by activating the immune cells known as Macrophages. These Macrophages trap and consume foreign substances that do not belong in the body.!)  
Of course these adaptogens are in the formula in addition to lots of other good stuff! So, what do you think? Do you already use any adaptogens, and have you noticed a difference in how you feel? Are you thinking of adding some to your diet but still have questions? Drop us an email or call us to book a session with Dr. Sean Penny to explore further. 
Oh, and if you'd like to try Immune 360 for yourself drop by to pick up a bottle! 
---
plants – every home needs some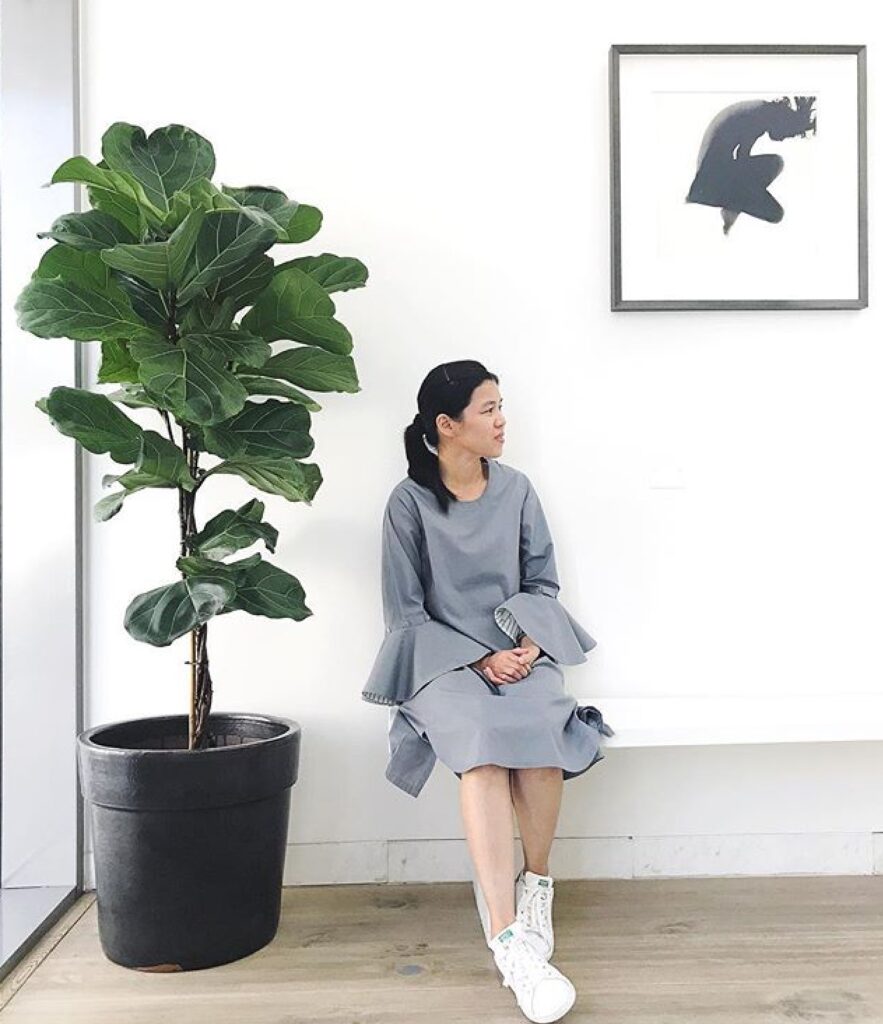 There's something about plants that just liven up a room, right? They add color, texture and warmth to the home, and they can even improve air quality. Most indoor plants are pretty easy to grow, but they must be given appropriate care in order to thrive, but as lovely as they can be, they are one of the more intimidating parts of home décor. After all, when was the last time your coffee table began to yellow, or your floral wallpaper refused to blossom? 
That said, they are 100% worth all the trouble! Not only is some greenery good for ambiance, but studies actually show that adding even one indoor plant in your living or work space can: 
reduce airborne toxins,dust particles and carbon dioxide levels

 

regulate temperature 

 
So, what do you say? Ready to go green with The Hundred Wellness Centre? Here are some tips below, but remember: To be a good gardener, you need patience and grace because you will make a few mistakes along the way – and that usually means killing a few plants til you get a hang of it all! 
How much light?
All plants need light. But not the same light. It's one of the most defining factors for plants, so it's important to know what type of light your house receives before selecting your varieties. Not sure what all this means? Ask! The people that work with plants are a wealth of knowledge and love helping us choose which plants work best for our homes. 
Water accordingly:
One of the most common mistakes you can make is over-watering or under-watering a plant. (We are guilty of this one!) Do your research and understand what your particular plant needs. If you're an inconsistent waterer, get plants that tolerate a little neglect. 
Clean the leaves:
Some indoor plants have large leaves and because of their large surface, they tend to collect a lot of dust. To keep the plant healthy (dust can block light absorption), wipe dust off with a soft cloth. 
Tell us— do you have a green thumb? Can you share with us any tips that have worked for you? 
---