About Us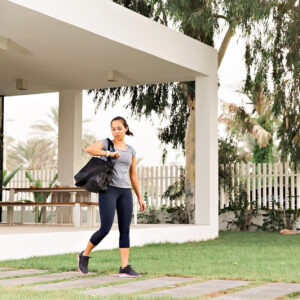 ABOUT US
A unique wellness destination in the heart of Dubai. Empowering you to transform your physical, mental & emotional health through natural medicine, holistic therapies and positive nutrition.
The Hundred is a holistic wellness destination in the heart of Dubai. More than a health clinic, our centre is a haven — a tranquil space in which you can relax and unwind in a uniquely welcoming atmosphere.
From natural therapies to cutting-edge technologies, we offer a wide range of exciting, effective treatments that not only heal, but also diagnose and prevent injury and illness. We bring together the very best health professionals under one roof, a team that's truly passionate, motivated and dedicated to helping you live a happier and healthier life.
Guests can continue their experience in our in-house café, a beautiful space serving delicious and nutritious comfort food, proving that healthy eating doesn't mean missing out on flavour or enjoyment. The Hundred also hosts regular lectures, workshops and discussions with leading experts in the wellness field — on nutrition, fitness, happiness, and much more — giving you the opportunity to expand your mind, develop your interests and feel inspired to take on new challenges.
Every detail at The Hundred has been carefully considered to enhance your wellness journey, so you leave feeling like your best self — strong, calm and happy.
___
We are proud to be a homegrown, Emirati-owned and fully certified health clinic.