healthy lunchbox ideas from Ryan Penny
August 25, 2015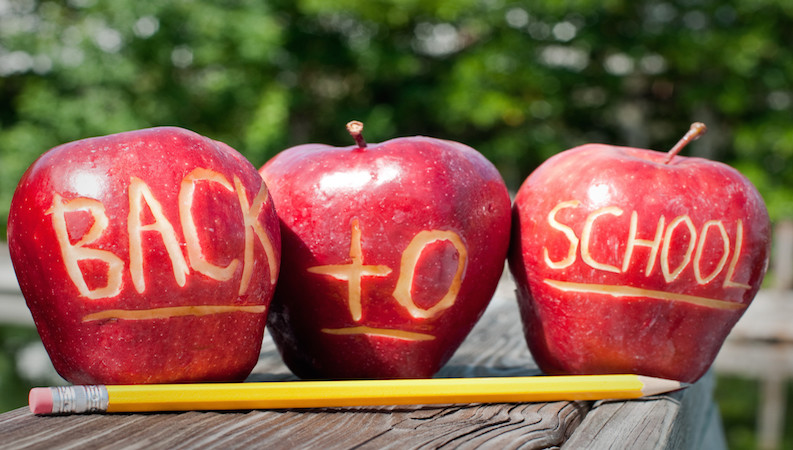 As the kids are heading back to school in the UAE, parents are busy thinking of healthy and inventive lunch box ideas. So we caught up with our in-house Clinical Nutritionist (DCN) Ryan Penny, at the DSM Weight Loss Center within The Hundred Wellness Center to get his advice when it comes to feeding the little ones this back-to-school season.
What should parents think of when preparing kids school meal and lunch boxes?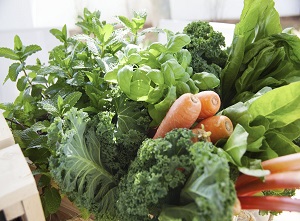 The three things parents should think about when preparing kids' school lunches are: Quality, Quantity, and Fun.
The first is to ensure that the majority of what is included is quality food. This means mainly "natural" food; in other words, food that has been minimally processed. Fruit is the obvious choice. Things like apples, pears, bananas, clementines, and grapes are easy. Add on some raw vegetables, like carrots, cauliflower, or green beans and you've got a good natural base. Whole grains in the form of bread or wraps can be convenient ways of serving up a mixture of these vegetables. Add to that the option of a few meat or chicken strips and you are well on your way to a good-quality packed lunch.
In terms of quantity – the idea is to pack for a single meal and not a buffet. Depending on how long the child is going to be at school you might need to pack for a second meal. In this case it's probably best to prepare the meals in separate lunch boxes or, at least, in a way that clearly differentiates the meals. This is a helpful way of defining for the child what constitutes an appropriate sized meal or snack. Portion control is very important as we attempt to reduce the risk of childhood obesity.
When it comes to fun, there is little harm in including a small treat. Ideally this should not be every day – possibly every second or third day – and shouldn't make up more than 20% of the total meal. It's best to choose the treat with the child and to tell him or her that it's the only treat to be had during the school day.
Applying these principles and then changing up the individual foods will ensure a good variety over the week, which is highly recommended. Remember, variety keeps things from getting boring and provides a broader spectrum of vitamins, minerals, and other micronutrients growing bodies need.
So, what about something to drink?
There's no need to include anything but water. Fruit juices, sodas, and the like are best excluded from school lunches.
Is there something we definitely need to avoid?
As already mentioned – I would avoid any sugar-sweetened beverages. Sodas, fruit juices, and milkshakes are completely unnecessary. Also, find out if there are any regulations specific to the school, such as a "No Nuts" policy on packed lunches. If these kinds of restrictions are in place – avoid these foods accordingly.
Is there something we definitely need to include?
In my opinion, each packed lunch should have at least one serving of fruit, preferably a vegetable as well, and 250-500ml of water.
How can we help inspire / help our kids make better / healthier choices?
Helping children grasp the reality that food is the fuel that energizes them and provides the building blocks for their brains, eyes, and insides is a good way of helping them make healthier food choices. This is only true when they have been taught to differentiate between healthy and unhealthy foods. A simple way of doing this is to introduce them to the Wellness Brothers' definition of a great diet, which is, "A good variety of clean, whole foods, plant-strong, and mostly raw." By filtering what they eat through these five check points (underlined) and having at least three of these checked for each food will be an effective way of promoting a generally good eating pattern at school and home.
5.  Are there any supplements you would recommend for kids?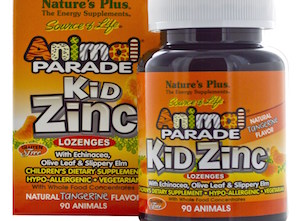 Yes, I do recommend supplements for children. Always look for good quality, food-derived supplements. Unfortunately, a large number of supplements on the market for children are not ideal. Of the better options available in Dubai are the Animal Parade supplements by Nature's Plus, and The Wellness Brothers' DSM750 shake, which contains a blend of fifty five organically grown whole foods. It mixes easily with water and is pleasant to drink. The low-calorie content of the shake is also extremely helpful in tackling and preventing the growing problem of childhood obesity.
We hope that these ideas and guidelines will help you keep your children healthy and happy throughout the school year.
---