Monthly Archives:

July 2015
3 Delicious Vegan Desserts to Try this Eid-Al-Fitr!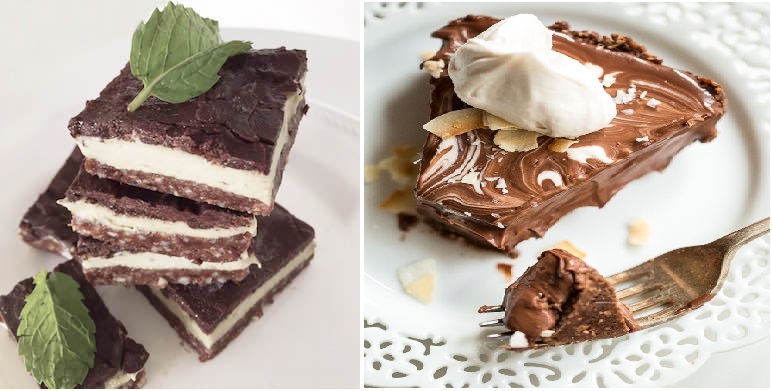 Indulging in good food is something we all love to do, especially during holiday times with our friends and family. For the upcoming Eid Al Fitr, we have tried out some delicious and indulgent, yet healthier desserts to share with your loved ones. We all deserve a little indulgence now and then so with these vegan, sugar free and gluten free recipes you can have all the sweetness without the guilt!
Double Dark Chocolate Coconut Macaroon Tart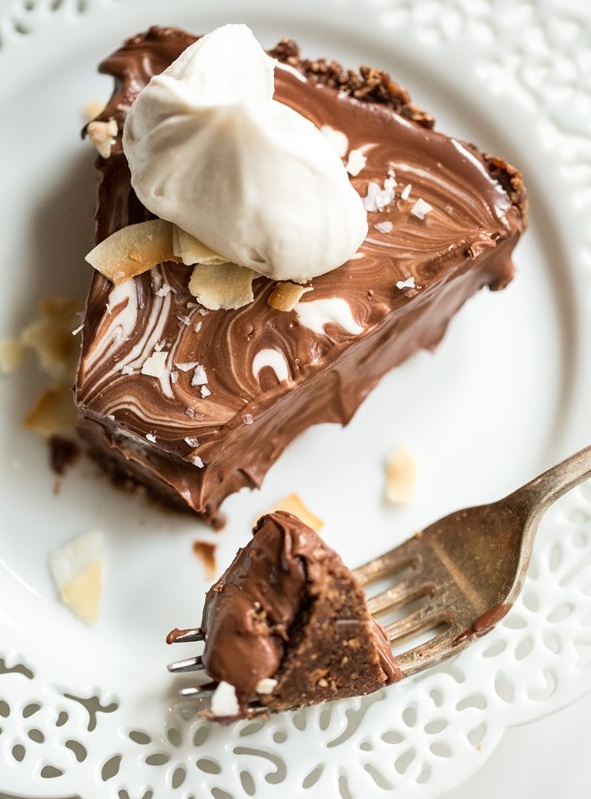 This is definitely a dessert whose name even makes your mouth water! With a velvety, chocolate taste and an underlying hint of coconut this is a must-try for this Eid Al Fitr.
Ingredients:
For the crust:
1 1/4 cups packed pitted Medjool dates (see note)

1 1/4 cups unsweetened shredded coconut

2 1/2 tablespoons ground flax seed

2 1/2 tablespoons unsweetened cocoa powder

1 tablespoon coconut oil

1/4 teaspoon fine grain sea salt, or to taste

1 teaspoon water (if needed to bind the dough)
For the filling:
3 (70%) good-quality dark chocolate bars (300 grams total)

1 (400ml) can full-fat coconut milk, room temperature

4 tablespoons pure maple syrup (or liquid sweetener of choice)

1 teaspoon pure vanilla extract

small pinch fine grain sea salt
Coconut whipped cream (optional):
1 (400ml) can full-fat coconut milk, chilled overnight

1 tablespoon pure maple syrup (or liquid sweetener of choice)
For the garnish:
Directions:
Toast the coconut (optional step, but recommended): Preheat oven to 325F. Place shredded coconut and large flake coconut (if using for garnish) on baking sheet. Keep separate on baking sheet. Toast in the oven for 5-10 minutes, until lightly golden but not brown. Set aside to cool.
Line a 9-inch glass pie dish with 3 (2-inch wide) strips of parchment paper, one going each direction, with overhang. Now place a large piece of plastic wrap on top and press down. The parchment strips will allow you to lift the pie out after freezing. I highly recommend doing this or the crust will stick miserably to the dish.
Prepare the crust: In a heavy duty food processor, add the pitted dates and process until finely chopped. A big ball will form. Add in the rest of the crust ingredients (including the toasted shredded coconut – but not the large flake coconut) and process until everything is combined. The dough should stick together when pressed between your fingers. If it doesn't, add optional water and process again.
Spoon the crust mixture into the prepared pie dish. Spread out evenly. Starting at the centre, press down firmly moving outward and up the sides of the pie dish. Place dish in the freezer while you prepare the filling.
Prepare the filling: Break up chocolate bars into chunks and place into a medium-sized pot. Melt the chocolate over the lowest heat setting (or use double boiler). When the chocolate is 2/3 of the way melted, remove from heat and stir until completely melted and smooth.
With a spatula, spoon the melted chocolate into a large bowl. Now pour one entire can of room temperature full-fat coconut milk into the bowl with the melted chocolate. Whisk vigorously until completely smooth. Finally, whisk in the maple syrup, vanilla, and a pinch of salt until smooth. Set aside.
For the whipped cream (optional): Open the can of chilled coconut milk and scoop off the cream portion only. Discard the water or save for a smoothie. Place the cream into a bowl along with one tablespoon of pure maple syrup. With electric beaters, whip the cream until smooth.
With a spatula, scoop the chocolate filling into the pie crust (to avoid overfilling, you might want to refrain from using all the filling- see my note below). The pie dish will be very full.
Drop a few tablespoons of whipped cream all over the chocolate filling and swirl it all around with a knife. Carefully transfer the pie dish into the freezer on a level surface for approx. 3 hours, or until firm throughout.
Remove pie dish from freezer and let sit on the counter for 5-10 minutes. Grab the parchment paper and lift the pie out of the dish (I had to grab the strips of paper and wiggle it back and forth several times before it popped out).
Slice and garnish with toasted coconut flakes, leftover coconut cream, and flaked sea salt, if desired. Serve immediately as pie will soften quickly.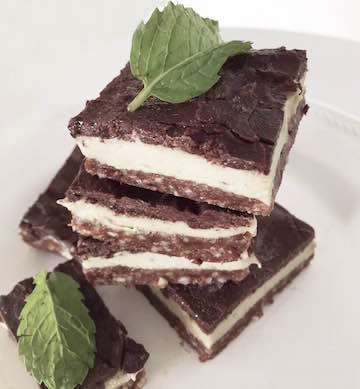 Ingredients:
Crust
1 cup raw almonds
1 cup pitted dates
1 tbs cacao powder
Filling
1 avocado, pitted and peeled
3 tbsp coconut oil, melted
3-4 tbsp maple syrup
1 banana
1/2 tsp vanilla extract
5-10 drops peppermint oil, I used peppermint extract
Pinch of salt, optional, I used celtic salt
Topping
3 tbsp cacao powder
3 tbsp coconut oil, melted
2 tbsp maple syrup
Directions:
Place the crust ingredients in your food processor and pulse until combine or the mixture is coming together like in the picture. With a spatula press evenly into the bottom of a 8×8-inch square baking pan previously lined with unbleached parchment paper.
Blend the filling ingredients in the food processor until smooth and spread evenly over the crust. Freeze while you prepare the topping. In a small bowl mix the topping ingredients and pour over the middle layer making sure to spread it evenly.
Freeze bars until firm. To serve let the bars thaw at room temperature for 20-30 minutes and cut as desired.
Recipe found here
Avocado Pineapple Popsicles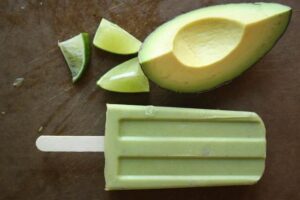 These are perfect to help you cool down over this hot Dubai summer and can be prepared well in advance of any event.
Ingredients to make 4-6 popsicles
1 cup fresh pineapple juice
½ cup of regular coconut milk – found in The Organic Food Store
1 ripe banana
1 avocado
Juice of 1 lime
Popsicle molds
Directions:
Place all the ingredients in a fast speed blender or Nutribullet, and process until smooth. Fill your Popsicle molds and freeze over night.
You can also use the Zoku Quick Pop Maker, where you freeze the base for 24 hours ahead of time, and then when you are ready to make the actual popsicles it only takes 7-8 minutes. Either way makes delicious and healthy popsicles – perfect to help you cool down over Eid!
Try out these fab Eid desserts and let us know how you get on!
Asma Hilal Lootah,
Owner & Founder of The Hundred Wellness Center.
Winner of Mohammed Bin Rashid Award 2010
Emirates Woman of The Year 2012
---
The power of fermenting foods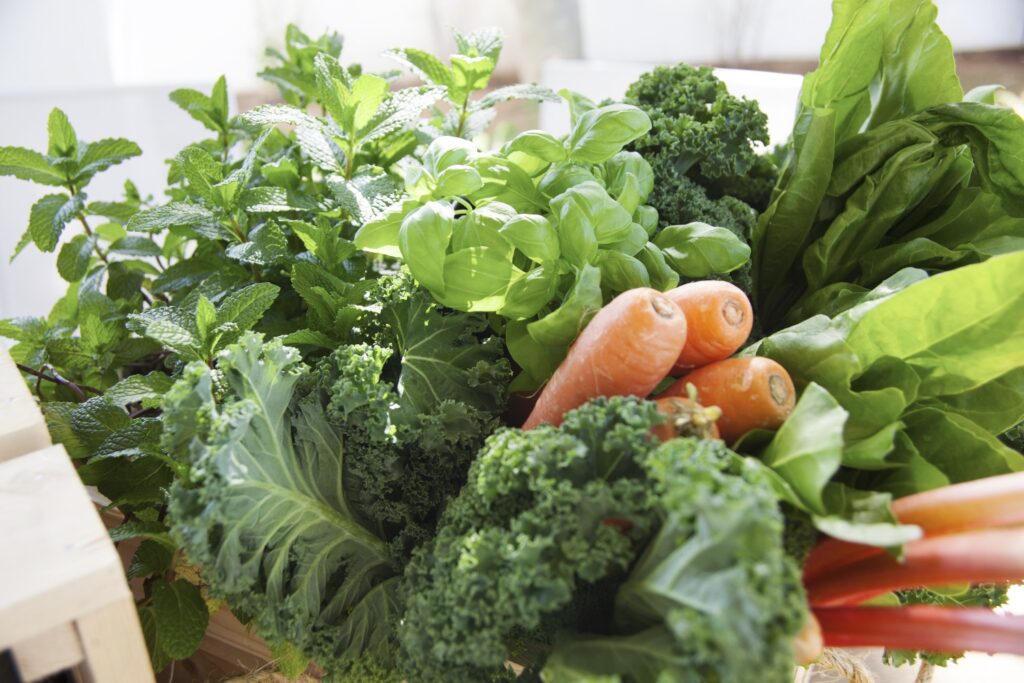 Sauerkraut, Kimchi, Kavass, Kefir, Sourdough and Kombucha are just a few of the names given to fermented food and
drink. Beers, wine, yogurt and cheese are other name associations that come to mind when the word fermentation is used.
Fermenting food isn't a new concept. It goes back to the first humans on this planet that needed to create a method to
preserve their food, long before refrigeration.
Bacteria is all around us and these microbial cultures are usually depicted as scary little green monsters we need to wash away with antibacterial soap to stay safe. We have become scared of food that isn't pasteurised at high heat to kill these bacteria and to keep us safe from potential harm. With pasteurisation (often law enforced) we also kill the good bacteria with the bad. This means many of us now lack these friendly microbial cultures in our digestive tract, which play a critical role in our gut health.
Probiotics are microbial organisms that take up residence in our gut. We need them to digest our food, absorb nutrients and help eliminate toxins. We need our gut to function optimally because it is so crucial to a strong, healthy, and fully functioning immune system. We also host bad bacteria in our gut which in itself is not a problem as we can accommodate these unwanted guests. The problem manifests when we consume food that isn't very good for us which causes the bad bacteria to multiply and overstay their welcome. The problem becomes apparent when we neglect our good friendly bacteria by not creating an environment for them to survive and by generally not looking after our gut flora with prebiotics. Prebiotics are indigestible carbohydrates which are food for probiotics. If good health is our goal, we want the good vs bad bacteria to be balanced.
We are only just starting to scratch the surface of how important gut health and probiotics are. In fact, it was a sentence I heard in a nutrition lecture I attended once that got me into fermenting food. The sentence was this "antibiotics means anti life, whereas probiotics means pro life''. Although antibiotics are critical and necessary in medicine, this interpretation of the word made me transition towards investigating pro-life i.e. probiotics. Studies and research is being conducted globally that investigate the effects and possible benefits of fermented foods on physical, mental, and even emotional health. Some of the possible positive effects have been shown with those suffering from autism, cancer, arthritis and even weight loss. Other studies have demonstrated the many strains of good bacteria in fermented foods, some highlight findings such as there is an increase of vitamin C in cabbage (in sauerkraut) after fermentation . These are all fascinating and an area that, although it once had limited research, it is now being closely looked at.
You will see probiotic foods and supplements with the names of different strains such as lactobacillus, bifodobacterium and streptococcus. Some tell you their CFU's (colony forming units, or live organisms) closest to the nearest billion. Other labels will state that they are by products of preparatory culturing process and can be used on the skin.
With this new age reviving of quite a simple traditional practice, one can feel a little overwhelmed at first. Our previous generations recognized good food without the technical mumbo jumbo and had a community approach to fermenting. They would share fermenting recipes, pass fermenting skills to each other, ferment large batches together and consume a variety of fermented food.
Nearly all cultures have forms of fermented food including my own. I grew up eating a pickle my mum made from carrots, green mangoes and fenugreek seeds. I had no idea this was a fermented probiotic food. It was just a jar of pickle made from a recipe passed down to her from her family where she grew up (on a snow topped mountain in the middle of nowhere). I make kimchi with fermented Arab chilli paste called Shatta. Yet these aren't called probiotic foods, we just eat them, and they taste nice. Maybe the simplicity in knowing that real food will benefit and nourish us is the way forward because it will makes us feel good. Therefore, let's just eat it!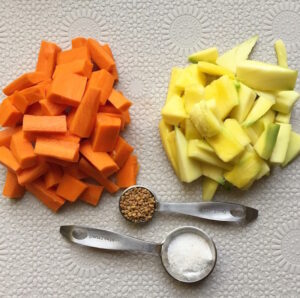 This is the recipe for one of the easiest ferments you can make. Some say Sauerkraut, that's because they haven't met my mother.
Carrot Mango Pickle
You will need
1 mason jar with lid
2-3 carrots
2-3 green cooking mangoes
1 Tsp salt
1 Tsp Fenugreek seeds
Spring water
Start off with sterilising your mason jar.
Add all the ingredients into a large glass bowl. Give the ingredients a massage and make sure the salt is evenly mixed in.
Add the above to the mason jar and pack in tightly leaving around a 2 cm space at the top. Now add spring water to the mason jar filling it to the top.
Make sure no carrot or mango pieces are floating to the top. If they are use a glass weight to weigh them down.
Put the lid on tightly and rest on your counter for 24 hours. After 24 hours release the gas that has built up during the anaerobic fermenting by slightly opening the lid. Repeat this stage every 24 hours. On day 3 taste some of the pickle, if it tastes like a pickle it is ready. If it needs longer, return back to it on day 5. I have the most success when my kitchen is set at 24deg. Refrigerate once done and it can last for months.
For more information, follow me on Instagram @eatdrinkrealfood.
Nisa Yousafzai,
Founder of Juice Prescription and is a qualified Independent Natural Juice Therapist. Nisa has completed a comprehensive course covering Biology, Anatomy & Physiology, Nutrition and Juicing as well as an intensive academy run personally by Jason Vale.
---
How I started removing toxins from my life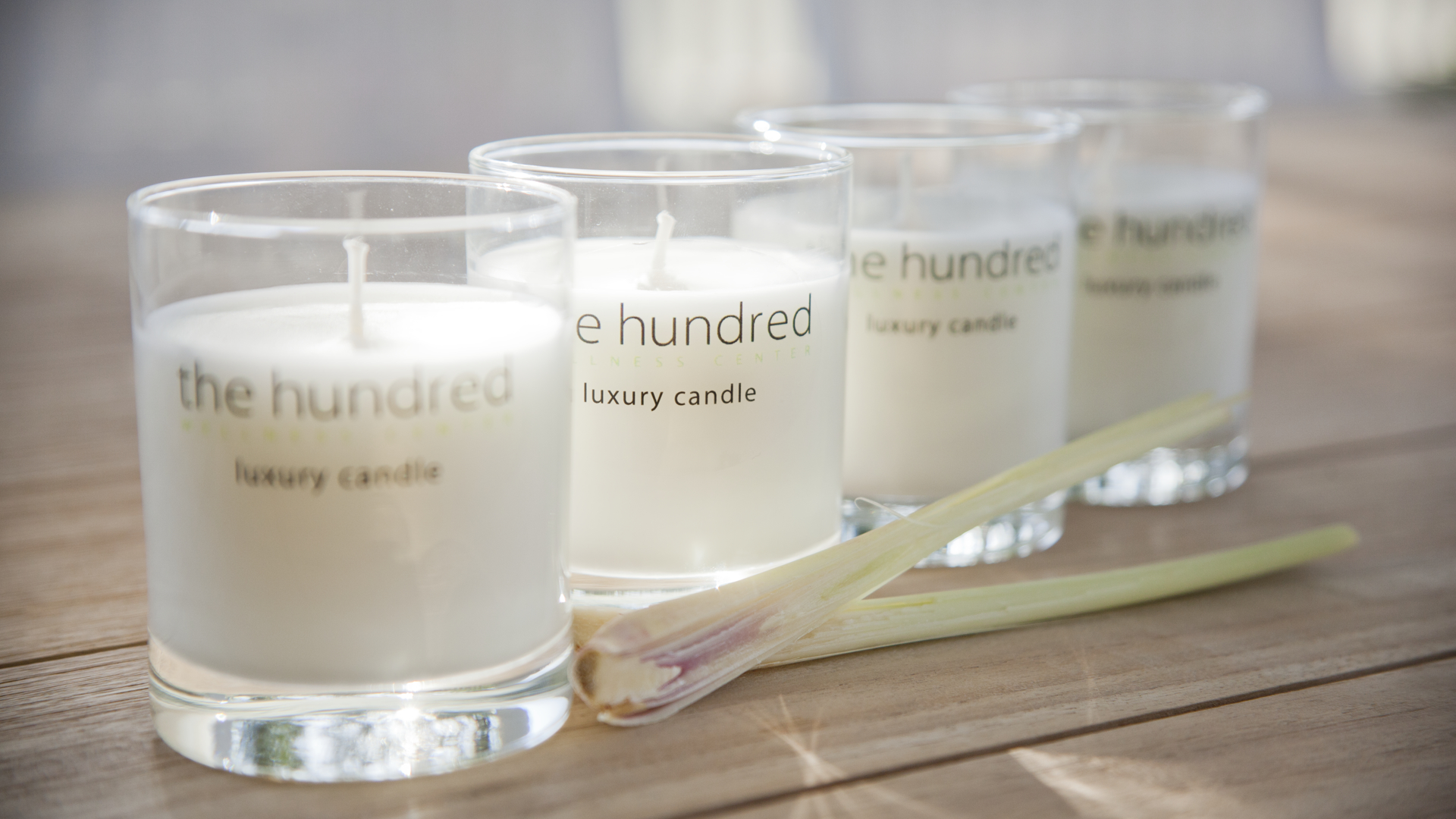 Certain elements of life can be toxic enough, so we need to reduce all of the artificial chemicals and toxins that are entering our body on a daily basis. Below are some of the rules I follow to make sure I am living as much of a chemical-free life as possible.
 Use organic deodorant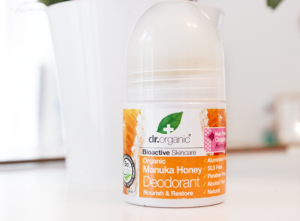 Our sweat glands are made to release toxins, so when we clog them up with a product, moreover an aerosol product, we are clogging up one of our body's natural ways of getting rid of unwanted toxins. Although there is nothing concrete linking deodorant and illnesses, I believe it's best to avoid using it just in case. Aerosols are also harmful to the environment, so I am happier using a roll-on, non-spray deodorant knowing it's helping the world around me as well. I use Dr. Organic's Manuka Honey Organic Deodorant, which is available online or at Holland and Barrett health shops around the UAE.
Glass vs. plastic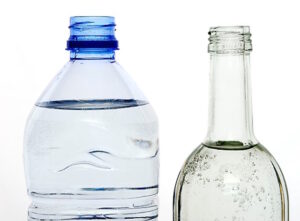 I avoid drinking out of plastic whenever possible. Especially living in such a hot country, when plastic heats all the chemicals are released into the drink, so the mineral water you think you are drinking may contain a handful of harmful chemicals as well. This is also better for the environment as glass bottles can be reused over and over again.
 Use filtered water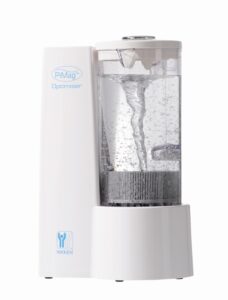 I filter my water using a Nikken water filter, which means my drinking water and even the water I use to shower is as 'clean' as it can be without chloride. Filters also add extra minerals to the water that can aid your skin and hair.
The slightly alkaline water produced by the PiMag Waterfall may help offset the acidic nature of a typical modern diet and other environmental conditions. It decreases oxidation reduction potential — a high ORP contributes to oxidative decomposition. An ionizing effect further reduces potential oxidation by providing ions to neutralize free radicals.
Cook in stainless steel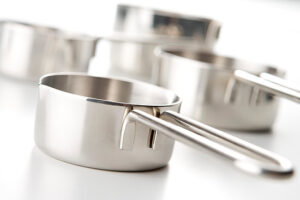 Aluminum has a negative health impact on the body, so cooking with aluminum is a bad idea. According to Health Canada, cooking your meal in an aluminum saucepan can add approximately 1 to 2 mg of aluminum to your food! Instead I opt for stainless steel, a material that does not leak in to food.
Eat organic whenever possible and avoid the 'dirty dozen'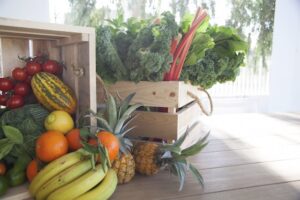 If you have the means to eat everything organically then great, but many of us simply can't. The increased cost of organic goods means it's hard to sustain this style of living, but increasingly there are more and more places to buy cheaper organic food in the UAE. If you have to choose which foods to buy organic and which can be non-organic, there is a list of the 'dirty dozen' that you should follow. The 12 products with the highest levels of pesticides are: peaches, apples, cucumbers, nectarines, strawberries, grapes, celery, potatoes, spinach, sweet bell peppers, cherry tomatoes and snap peas.
Avoid fabric softener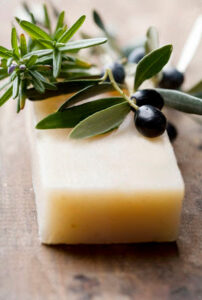 Fabric softener is loaded with chemicals, all of which are unnecessary. Our clothes have already been cleaned by the detergent or soap, so adding extra chemicals simply to make the clothes softer should be avoided. Instead I spray my clean clothes with water mixed with a few drops of essential oil or baby cologne when ironing, which helps the clothes smell nicer without adding these harmful chemicals. You can also buy olive oil soap, which is a natural clothes cleaner, at Union Coop.
 Use sea salt not table salt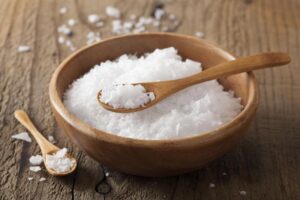 Although both contain the same amount of sodium, sea salt undergoes minimal processing, so trace levels of minerals like potassium, calcium and magnesium are retained in the salt. However, table salt is highly processed so all of these minerals disappear and additives are usually added to stop the fine salt sticking together.
 Avoid chemicals when cleaning your home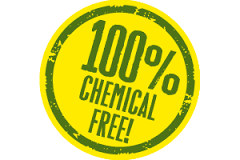 Killing off bacteria is crucial to maintaining a clean and healthy home, however using toxic chemicals to do so, such as
Clorox, can be very harmful to your health. At home, I either use vinegar, baking soda or tea tree oil mixed with water to clean. Add some baking soda to your sponge and it will get your bathroom tiles shining in no time, while vinegar is great for floors and windows. Tea tree oil and water is a great alternative to Dettol and to get your mirrors shining all you need is water and vinegar. These homemade tips really do work and save you money in the meantime!
Use a non-fluoride toothpaste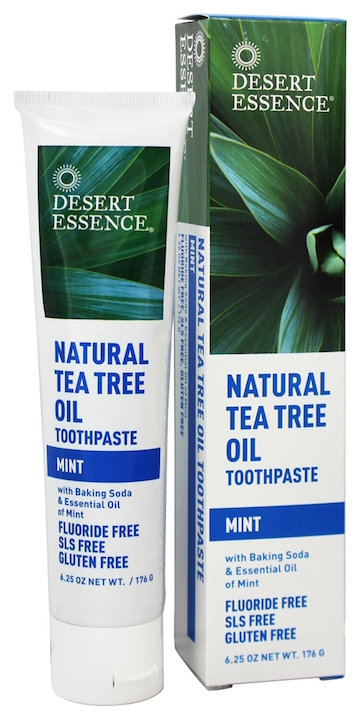 Fluoride is an extremely strong chemical and can have adverse reactions on our teeth and overall health. I have switched to a naturally effective toothpaste that cleans my teeth and takes care of my gums, without containing any strong, and potentially harmful, chemicals. You can buy great non-fluoride toothpastes at Organic Foods Store.
 Avoid processed foods whenever you can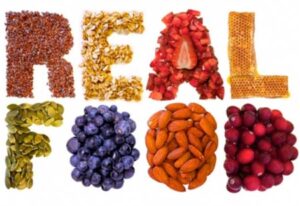 Although our busy modern lifestyles sometimes mean we do end up eating processed food or eating out at restaurants more often than we should, you should always try to avoid eating processed foods. One way of looking at it is to eat as previous generations did – our parents and grandparents made everything from scratch as processed food or ready-meals were not available. They lived off a more naturally organic diet and cooked everything at home; something which we should take up.
Asma Hilal Lootah,
Owner & Founder of The Hundred Wellness Center.
Winner of Mohammed Bin Rashid Award 2010
Emirates Woman of The Year 2012
---
Stay healthy while traveling with the 80/20 rule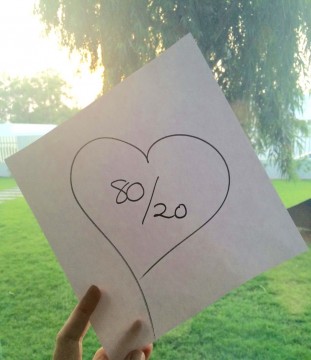 We all know that travelling can wreak havoc on your body, with jetlag, fatigue and unhealthy eating leaving you feeling unwell and unhappy by the end of the trip. Most people break their usual healthy routine when they go on holiday as they feel they need to relax and have a break from the routine of their daily fitness schedule. Although this is definitely true, you should only let go of your routine a certain amount, otherwise you will return from your holiday feeling unhealthy and unmotivated.
One of the ways you can stick to a healthy lifestyle but still enjoy your holiday is to use the 80:20 rule during your vacation. This principle can be applied to all aspects of your life, but can come in particularly useful when talking about your health and wellbeing.
Eating:
Eating is a large part of travelling and something you should definitely not sacrifice! While away, we all succumb to the temptations of local food and delights. How can you not feast on pasta and pizza when in Italy, or cheese and pastries in France? However, this can leave your body in a state of shock, especially if you are used to leading a healthy lifestyle while at home. So for example if  you are eating pizza, add vegetables. If you're drinking a cola, eat a salad and protein with it.
This way you can go out socialize and explore the local food, without feeling like you're missing out. A good way to practice this for example is to pick one small thing every day to indulge in, such as a croissant, a gelato or maybe a creamy hot chocolate.
Drinking
Just like eating, drinking can be applied to the 80:20 rule. As long as you drink water or clean, cold pressed juices 80% of the time, 20% of the time you can indulge in fizzy drinks or sugary cocktails. The 80% will outbalance the 20%, meaning the healthy side of your body will outweigh the unhealthy.
Exercising
While on holiday, the last thing most people want to do is go the hotel gym first thing in the morning! Exercising doesn't have to be going to the gym, if the city you are visiting has parks you can go for a run or a power walk, if you are next to a beach then you can go for a swim or try some water sports. Remember moving can be fun! On holiday we walk more as we are exploring the city around us. By choosing to walk instead of catching a taxi, or by having a swim in the pool or sea everyday, we will be able to keep our fitness level up. Be conscious about incorporating movement into your travels without making it a harsh routine, and you will be able to enjoy your holiday without feeling like you have sacrificed your fitness in the process.
Sleep
Our sleeping patterns are really disturbed when we travel, due to jetlag and changing time zones. Although there are many things you will want to do in the evenings while you are on holiday sticking to the 80:20 rule again here will keep you energized for the duration of your trip. So 80% of the nights try and sleep before midnight, and 20% of the time you can explore and stay out later.
Be prepared
If you are committed to staying healthy while you are travelling, why not research some cool, healthy places to visit in your destination, such as cafes that sell cold pressed juices or delicious smoothies. This can help you stick to your health regime. You can also bring healthy snacks with you whenever you go out, so you opt for your snack when you feel hungry instead of buying chocolate or sweets on impulse.
Overall, don't beat yourself up if you slip from your usual healthy routine while you are away – you are on holiday and it's allowed! Just try and stick to the 80:20 rule and you will be able to relax and do everything you want without the negative health impact.
Asma Hilal Lootah,
Owner & Founder of The Hundred Wellness Center.
Winner of Mohammed Bin Rashid Award 2010
Emirates Woman of The Year 2012
---