Monthly Archives:

August 2015
healthy lunchbox ideas from Ryan Penny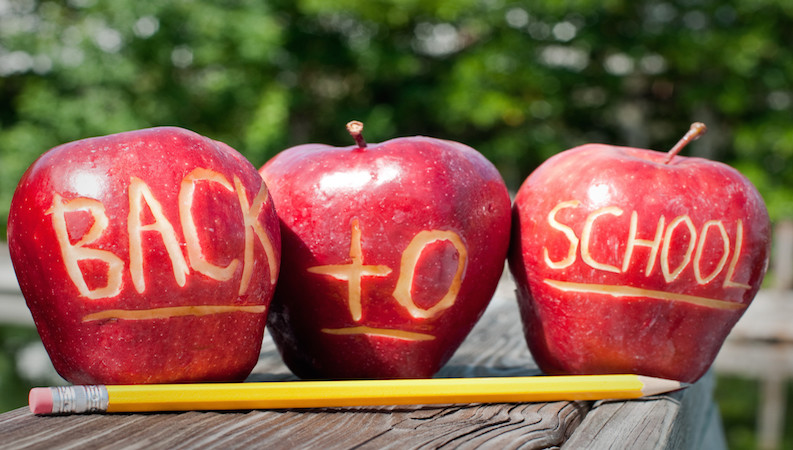 As the kids are heading back to school in the UAE, parents are busy thinking of healthy and inventive lunch box ideas. So we caught up with our in-house Clinical Nutritionist (DCN) Ryan Penny, at the DSM Weight Loss Center within The Hundred Wellness Center to get his advice when it comes to feeding the little ones this back-to-school season.
What should parents think of when preparing kids school meal and lunch boxes?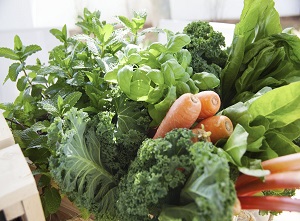 The three things parents should think about when preparing kids' school lunches are: Quality, Quantity, and Fun.
The first is to ensure that the majority of what is included is quality food. This means mainly "natural" food; in other words, food that has been minimally processed. Fruit is the obvious choice. Things like apples, pears, bananas, clementines, and grapes are easy. Add on some raw vegetables, like carrots, cauliflower, or green beans and you've got a good natural base. Whole grains in the form of bread or wraps can be convenient ways of serving up a mixture of these vegetables. Add to that the option of a few meat or chicken strips and you are well on your way to a good-quality packed lunch.
In terms of quantity – the idea is to pack for a single meal and not a buffet. Depending on how long the child is going to be at school you might need to pack for a second meal. In this case it's probably best to prepare the meals in separate lunch boxes or, at least, in a way that clearly differentiates the meals. This is a helpful way of defining for the child what constitutes an appropriate sized meal or snack. Portion control is very important as we attempt to reduce the risk of childhood obesity.
When it comes to fun, there is little harm in including a small treat. Ideally this should not be every day – possibly every second or third day – and shouldn't make up more than 20% of the total meal. It's best to choose the treat with the child and to tell him or her that it's the only treat to be had during the school day.
Applying these principles and then changing up the individual foods will ensure a good variety over the week, which is highly recommended. Remember, variety keeps things from getting boring and provides a broader spectrum of vitamins, minerals, and other micronutrients growing bodies need.
So, what about something to drink?
There's no need to include anything but water. Fruit juices, sodas, and the like are best excluded from school lunches.
Is there something we definitely need to avoid?
As already mentioned – I would avoid any sugar-sweetened beverages. Sodas, fruit juices, and milkshakes are completely unnecessary. Also, find out if there are any regulations specific to the school, such as a "No Nuts" policy on packed lunches. If these kinds of restrictions are in place – avoid these foods accordingly.
Is there something we definitely need to include?
In my opinion, each packed lunch should have at least one serving of fruit, preferably a vegetable as well, and 250-500ml of water.
How can we help inspire / help our kids make better / healthier choices?
Helping children grasp the reality that food is the fuel that energizes them and provides the building blocks for their brains, eyes, and insides is a good way of helping them make healthier food choices. This is only true when they have been taught to differentiate between healthy and unhealthy foods. A simple way of doing this is to introduce them to the Wellness Brothers' definition of a great diet, which is, "A good variety of clean, whole foods, plant-strong, and mostly raw." By filtering what they eat through these five check points (underlined) and having at least three of these checked for each food will be an effective way of promoting a generally good eating pattern at school and home.
5.  Are there any supplements you would recommend for kids?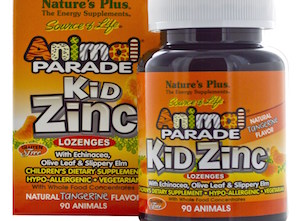 Yes, I do recommend supplements for children. Always look for good quality, food-derived supplements. Unfortunately, a large number of supplements on the market for children are not ideal. Of the better options available in Dubai are the Animal Parade supplements by Nature's Plus, and The Wellness Brothers' DSM750 shake, which contains a blend of fifty five organically grown whole foods. It mixes easily with water and is pleasant to drink. The low-calorie content of the shake is also extremely helpful in tackling and preventing the growing problem of childhood obesity.
We hope that these ideas and guidelines will help you keep your children healthy and happy throughout the school year.
---
fully raw fruit pizza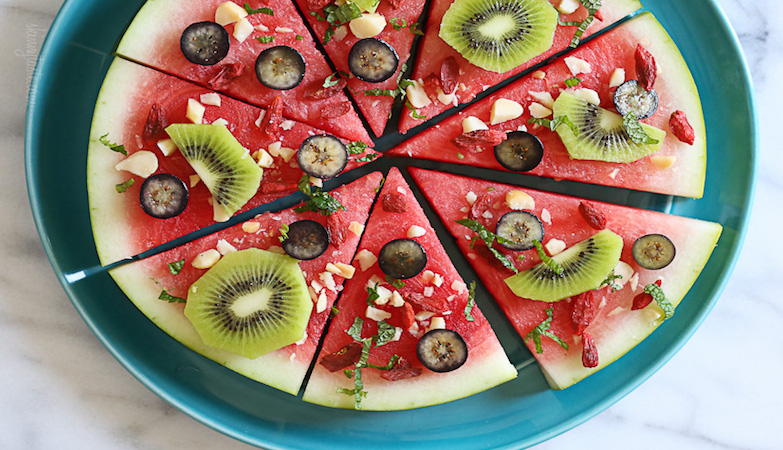 Everyone loves a pizza, especially kids! Whether it's the delicious, stringy cheese or the concept of eating slices with your hands that excite children, it's a meal that the majority of kids love. However, with an average of over 800 calories in your everyday pizza, this is an unhealthy meal to be eating on a regular basis.
We have found a fun alternative to pizza that looks just the same but is fresh, juicy and healthy! The watermelon pizza can be created in as little as 15 minutes and is a really fun activity to do with your kids. You can also wrap up slices and add them to their lunch boxes to give them a fruity dessert or snack.
Ingredients:
1 large slice of Watermelon
1 Kiwi
A handful of goji berries
A handful of blueberries
Chopped nuts
Grated white chocolate or chopped coconut
Method:
Cut the watermelon into a large slice, shaped like a pizza base.
Add slices of kiwis, goji berries and blueberries to the watermelon base.
Sprinkle the white chocolate or coconut flakes over the top and add the nuts.
Cut the watermelon pizza into slices and serve!
This is an extremely quick and easy fix to give your kids a fun and healthy lunch option. With a subtle taste, watermelon is a great fruit to feed to the little ones and by being shaped like a pizza it's an exciting way to make sure they get fresh fruit.
---
what is the Schroth method and how does it help Scoliosis?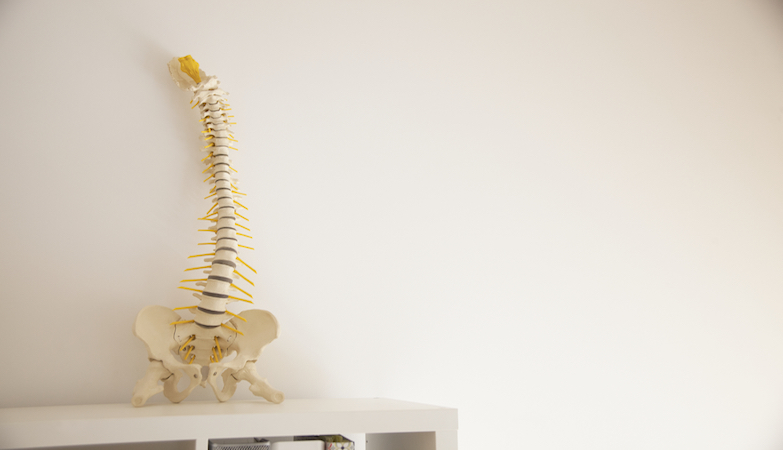 The Schroth Method has a long and established tradition, being founded in 1921 by Katharina Schroth in the eastern part of Germany. In 1961 Katharina and her daughter Christa moved to Bad Sobernheim near Frankfurt and established the "Katharina Schroth Klinik" in 1983.
Katharina suffered from Scoliosis herself and created the three-dimensional treatment of spinal deformities and scoliosis, which developed into the most recognised conservative exercise based approach for scoliosis treatment in Germany. She died in 1985, so Christa continued the work of her mother and refined the orthopaedic breathing treatment.
Schroth Exercises are customized for unique spinal deformation. The method teaches you how to;
Correct spinal rotation and increase lung capacity with a rotational breathing technique.
Help restore normal spinal position with pelvic corrections, breathing technique and stabilizing isometric contractions.
Improve your posture during routine daily life, not just during therapy.
The term Scoliosis was first described by ancient Greek physician Hippocrates: σκολίωσις skoliosis meaning "bending"‪. It is a medical condition in which a person's spinal axis has a three-dimensional deviation. Although it is a complex three-dimensional condition, when viewed on an X-ray of a sufferers rear profile, the spine of the individual can resemble an "S" or a "C", rather than a straight line.‪
What is scoliosis?
The term Scoliosis was first described by ancient Greek physician Hippocrates: σκολίωσις skoliosis meaning "bending"‪. It is a medical condition in which a person's spinal axis has a three-dimensional deviation. Although it is a complex three-dimensional condition, when viewed on an X-ray of a sufferers rear profile, the spine of the individual can resemble an "S" or a "C", rather than a straight line.‪
According to SRS (Scoliosis Research Society) the most common type of Scoliosis is idiopathic which affects 80% to 90% of all scoliosis patients.
The other 10% to 20% are Scoliosis with known aetiology such as congenital, neuropathic or neuro-muscular origin. The classification idiopathic Scoliosis literally means that there is an unknown aetiology for the disease – it is perhaps genetic.
The group of idiopathic scoliosis is further divided into 3 sub-groups, which are determined by the first features detected:
Infantile idiopathic Scoliosis (IIS) age 0-3
Juvenile idiopathic Scoliosis (JIS) age 4-9
Adolescence idiopathic Scoliosis (AIS) age >9
There is also a rarer variant, so-called degenerative Scoliosis, which starts in the postmenopausal period.
Generally speaking it is observed that Scoliosis 'itself' does not cause pain in children or teens. When back pain is present with scoliosis, it may be because the curve of the spine is causing stress and pressure on the spinal discs, nerves, muscles, ligaments or facet joints of the spine itself and this imbalance can then radiate to the surrounding tissues and compromise correct muscular alignment.
Like many things in life, our body is more forgiving in our youth, but it is as we age and more specifically, if we age without compensating for weaknesses in our bodies that the said imbalances can begin to introduce pain into our daily life.
Do you give everyone the same exercises?
No, the exercises I use with my patients are specifically personalized to their condition. There are many different exercises and all can be adapted to suit the patients' needs and stage of Scoliosis.
How long does the therapy take?
Every program is based on what the patient needs. I encourage my patients to continue the exercises at home, so that they are constantly reinforcing their treatment regime, even if they only have time to visit me once a week.
It will also very much depend on the individual and how disciplined they are with their homework. An essential time to focus is during puberty, as hormones have an impact on the progression of the Scoliosis. As a consequence, some of the children that come are with me for many years.
A way of thinking about Scoliosis is a little bit like a permanent suit of clothes. You will wear the condition for the rest of your life and accordingly the treatment will become a part of your life, helping you to adjust and to compensate as much as possible.
It's all about Teamwork
I cannot emphasize enough that the treatment of the Scoliosis is a team-based approach. Sometimes the patient is aware that they have the condition, sometimes it is diagnosed by a visit to an Orthopedic doctor or a Physiotherapist. In any situation, it is imperative that a full and regular communication and continuous assessment is maintained between the patient and their practitioners to ensure the best possible outcome is achievable.
A big thank you
We would like to extend our thanks to the Dubai community that continuously supports us in raising awareness about Scoliosis. And we want to take this opportunity to especially thank Dr. Michael Voeher and Dr. Marc Sinclair at the Children's Medical Center here in Dubai and Dr. Babak Ansari at Medwin Medical Center for trusting us with their scoliosis patients.
If you suffer from Scoliosis or want to know more about sessions with our Physiotherapist Nora, contact us today!
Nora Straeter
Physiotherapist and Certified Schroth Therapist
The Hundred Wellness Center
---
how to get more Vitamin D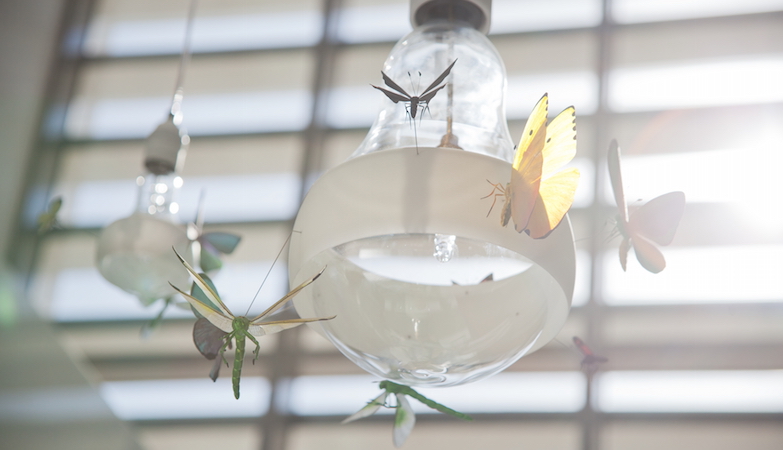 Although we live in a country blessed with constant sunshine, the Dubai Health Authority estimates that 78% of the UAE population is deficient in vitamin D. Researchers cite "decreased outdoor activity" as one reason that people may become deficient in vitamin D, which makes sense as our sun is so strong, many people limit the amount of time they spend on it, fearing other conditions such as heat stroke, sunburn and even skin cancer. However going without adequate sun exposure can really affect the amount of Vitamin D your body intakes and this gets overlooked most of the time as people assume living in a hot country gives them more vitamin D, not less.
What is Vitamin D?
Vitamin D is a fat-soluble vitamin that is stored in the fatty tissue of the ‫ body and is considered one of the most important vitamins your body needs. Vitamin D balances the calcium level in our bones and aids in helping our bones develop and grow strong. What's more, sunlight has other hidden benefits, like protecting against depression, insomnia, and an overactive immune system.
How can we improve our Vitamin D intake?
Sun exposure to the skin is the most natural, effective and unfortunately the most neglected source of vitamin D. The best way to get vital vitamin D is to expose yourself to more direct sunlight! Getting just 15 minutes of direct sunlight a day (without sun cream) can give your body all the vitamin D it needs. You can also increase the amount your body receives by eating vitamin D strong foods like oily fish, eggs, leafy greens, tofu, pulses, seeds and whole grains.
Other sources of Vitamin D are dietary supplements that can easily be purchased at health food stores in the UAE, such as Organic Foods and Café or Holland And Barrett.
Things to consider
The best time to expose yourself to sunlight to get Vitamin D is between 10am and 2pm.
Age affects the amount of Vitamin D your body can absorb so the older you get, the more direct sunlight you need.
Clothing blocks the UVB rays you need, so your bare skin has to be in the sun in order to absorb Vitamin D.
Do not wash with soap for more than 30 minutes after sunbathing, as this blocks the vitamin D from being absorbed.
In winter, if where you live doesn't have sun, the winter sun still works so even if you're skiing or snowboarding, keep your face and arms out to absorb some sunlight every day. Otherwise, take supplements to enhance your Vitamin D intake.
Consult with your healthcare provider to monitor your vitamin levels and see whether you are deficient in Vitamin D or any other key vitamins.
So as soon the temperatures lower, why not start to explore all the al fresco options the city has to offer or head to the beach to soak up the sun. At The Hundred Wellness Center we also have a gorgeous outside seating area where you can enjoy some fantastic refreshments. We hope to see you there soon!
---
how to go gluten free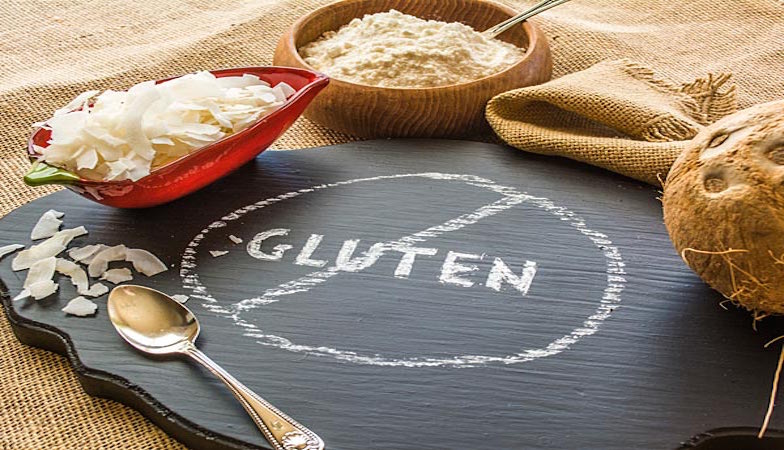 Gluten is a generic name for the storage protein found in grains. Gluten basically binds starches together; it's the stuff that makes dough, well… doughy.
If you regularly feel uncomfortable after a gluten-rich meal (like pasta and bread), gluten could be the culprit. "Uncomfortable" can mean anything from feeling slightly bloated, gassy or brain fog, to much more severe symptoms like excruciating cramps, vomiting, migraines or dizziness. Most people find that reducing or completely removing gluten from their diet has many positive health benefits, leaving most feeling lighter, more energetic and overall healthier once they stop eating it. So…how do you eat gluten free?
Here are some small tips to help you to go gluten free with ease!
1- Focus on "real" foods
By far the easiest and healthiest way to live gluten free is to focus on unprocessed fresh, and organic whole foods. There is no guessing when it comes to the ingredients in fresh produce. And for all the rest of your food, do your research. Knowledge is power, and cutting gluten out of your diet will be much easier when you know what contains gluten and what doesn't. So when you find yourself sometimes hungry and did not prepare anything in advance opt for fresh fruits or vegetables – this way you will never go wrong or worry if it has gluten or not.
2 – Be prepared and pack your snacks
Before leaving for work if you have a full time job, cook your lunch and dinner in advance, and take it with you to the office. Whether you work or not always pack with you light snacks that you can eat on the go like nuts, cucumbers, carrots or celery sticks, rice crackers with peanut butter, bananas, or fresh berries and don't forget your water or coconut water too.
You never know where you may end up or if you will have access to gluten free foods, so when you are grocery shopping be sure to pick up naturally gluten free dried fruits, nuts (non-toasted or salted), and seeds. These can easily be thrown in jars or bags, and also make excellent granola bars, which can be baked ahead of time and frozen for later use. Fresh fruit and vegetables are great, but check the labels on any dried fruit as they can contain additives or added sugars. Another great gluten-free snack is rice crackers, which can be enjoyed alone or with toppings like avocado.
3- Read your labels
Removing such a large staple from your diet can be challenging, especially if you have a love for breads, cakes and all types of baked goods. So when you go to the supermarket before buying anything you need to read the label and to be on the safe side always go to the gluten free sections if you want to buy any cookies, crackers or bread. I personally will never buy anything if it doesn't say gluten free in the label, as some stuff does not have gluten-containing ingredients like wheat, barley, rye, malt, or oats but the factories might produce something else with gluten. You need to be extra careful if you are celiac.
Always stay away from canned soups, instant sauces, seasoned rice mixes, seasoned nuts, and many others as these most of the time contain gluten. Just, stay safe and stay away from processed food in general – even if they don't contain gluten, they're still unhealthy and if once in a while you want to buy a canned soup, for example, then get it from the gluten free aisle and make sure it says gluten free on the label.
Another important point is that not all gluten free products are healthy, as some still have preservatives and many unhealthy flours. Everything may sound daunting at first but once you initially do your research on the good products and compile a list of the healthy gluten free items you like and keep exploring more, it becomes easier. If once in a while you want to get unhealthy gluten free items, it's ok! Because it's all about balance and the most important thing is that you are avoiding the gluten that makes you feel bad.
4 – Stock up on alternatives
Nowadays there are many alternatives to gluten products, such as gluten free pasta, brown rice, gluten free bread, gluten free cookies, millet, gluten free oats and more. These can be easily bought from the Organic Foods Café here in Dubai.
Be careful with gluten free oats, as many people with gluten intolerance are also intolerant to even gluten free oats. If you're fine with these, then team them with vegan milk, such as Cashew or Almond mylk sold at The Hundred Wellness Center.
5- Get Creative
The tr
uth is that it is a lot easier to cook gluten free than you may think, but it does take a little extra creativity. So start with some of the foods that you love and gravitate towards, and then get creative with re-creating those foods into healthier options with your gluten free ingredients.
Sauces can also have gluten, such as Soy Sauce, so for gluten free options, go for Tamari Sauce. You can also substitute rice for millet, bulgur for quinoa and noodles for buckwheat noodles or rice noodles to give you even healthier options. All of which can be found at Organic Foods & Cafe. With these different options you can cook any cuisine, from an Asian Stir Fry to Arabic dishes like Kabsa. When cooking at home, some sauces need flour for thickening, so opt for gluten free flour or gluten free cornstarch. It's not as hard as it sounds – once you start exploring you will find many creative dishes that you can do.
Favorite gluten free products: 
Gluten free oats from Organic Foods store
Tamari sauce from Organic Foods store
Brown rice noodles from Organic Foods store
Almond and cashew mylk from The Hundred Wellness Center
Egg free diary free Chocolate brownie and double chocolate biscotti from The Gluten Free Kitchen & Cafe
At Spinneys they have a great selection of Schär and Genius Gluten Free products.
With these fantastic tips you can transition into your gluten free life a little easier!
Asma Hilal Lootah,
Owner & Founder of The Hundred Wellness Center
---