Monthly Archives:

October 2015
Let's get sporty!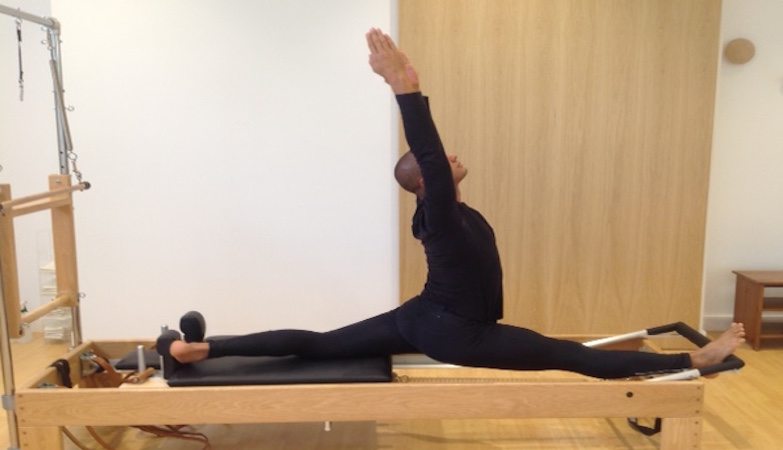 Practicing Pilates is not just about getting fit or improving your figure; it is an all over health and lifestyle choice and when practiced regularly, it can really change your life. We caught up with our very own Pilates guru, Walid Tebarki, on how Pilates can help you with other sports and the great foundations it gives you for a healthy and strong body.
How can Pilates help you with other sports?
You can compare the body to a high-rise building; they look beautiful on the outside but we don't know how strong the foundations are. The same is with the body; just because someone looks like they have a beautiful body, doesn't mean they aren't physically weak or suffering from back pain, knee pain or muscle problems. Having a strong body is the most important thing for not only sports, but also every day life. In our modern, busy lifestyle we are constantly sitting working, driving or rushing around and this can take a real toll on our body. When we then do sport, we are more prone to an injury as our body is not moving as much as it should every day.
Pilates gives you strength to handle yourself better in daily life and helps your body to become more balanced. This is vital when practicing other sports as most of the time more emphasis is put on one particular side of the body, for example you play football with one foot or tennis with one arm, meaning both sides of your body are not getting enough attention at the same time. Pilates allows your body to align and strengthen your posture, core strength, and muscle power, while also improving your breathing techniques and allowing your whole body and mind to unwind.
The vital source of energy, the Chi as is known in Asian practices, is strengthened in Pilates as every exercise involves the core, which also helps us feel grounded and whole. No matter what other sport you play, having this key foundation and grounding will enable you to practice harder, push yourself more and decrease your risk of injuries.
How do you think practicing Pilates differs from other sports?
In Pilates you get to know your body and your personal limits, which is a massive help when practicing other sports. In our slower exercise and constant stretching we are pushing our muscles to their boundaries, each time going that little bit further. It is done in a controlled manner, all the time breathing and focusing your mind, compared to pushing yourself in other sports, which may be harmful.
For a full 360 approach to Pilates, it has to be a lifestyle change and not just a hobby or a sport. Pilates helps you become better connected to nature and yourself, and can really change the way you think and act. For me, my passion for Pilates has made me improve my overall lifestyle, eating healthier foods, sleeping earlier and waking up earlier, curbing my stress levels and so much more. If you only view Pilates as a sport or something you do to keep fit, you will be missing some of the meaning behind the wellbeing side of it.
Pilates is also an ever-changing practice. There are over 500 exercises, and a mixture of different techniques such as Reformer Pilates, Mat, Barre etc, meaning that no class should ever be the same!
What would you tell sportsmen/women are the 3 main benefits of them taking up Pilates?
There is no ego in Pilates and no showing off, which we see in gyms or in many team sports. This is maybe the reason why we see a lack of men practicing Pilates, as no one cares how good looking they are even though with a serious training you will get a lean and strong body. The present moment while practicing is more important than the result. – you must be present right now. With Pilates you feel the effects before you see them, which is sometimes a challenge for men, as they want to see results straight away.
Pilates is all about your own personal world, and no one is in the class to judge others on their ability or prove that they are the best. It is simply a place to be yourself.
You have more energy at the end of the day. You teach your body how to do more with less effort, meaning that at the end of the day you have more time to spend with your friends and family, or on other hobbies.
Pilates is the perfect way to prevent injuries. If you find yourself at the Physio or the Doctor, then you are too late; you are already injured. With Pilates, when practiced correctly, the chance of injury is extremely low and you can even improve your body so you don't injure yourself when doing other sports.
Are you seeing an increase in the amount of sportsmen/women that now practice Pilates?
Yes, most of my clients regularly practice other sports. They have realised that they need to get back to the source and build inner strength, in order to improve their sporting abilities. Some have also started Pilates for pain relief or to help with an injury. We are also seeing a lot of top athletes around the world take up Pilates and some major football teams are now incorporating it into their training programmes, which is great!
To see what Walid is talking about for yourself, book a class today!
---
Improve our planet's wellbeing!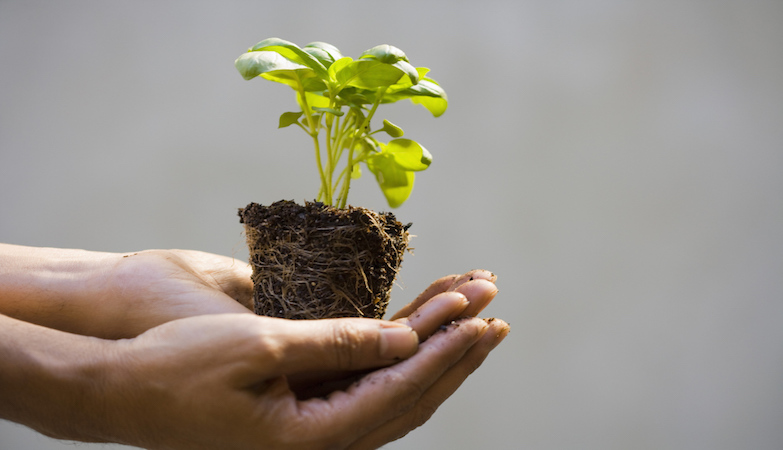 Being a 360-wellness center, we not only care about the wellbeing of our clients, but also the wellbeing of our planet. Unfortunately, many companies in the UAE are not doing enough to combat climate change and our levels of recycling and saving energy are a lot lower than other major cities around the world, like London or Paris. We are determined to change this and educate the community on the importance of protecting the world we live in.
We have teamed up with, BioD, a Dubai grown company offering innovative bio-packaging and single-use disposables in the Middle East, to provide our clients with naturally biodegradable products. In a market focusing on petroleum, BioD has broken through to offer plant-based disposables from renewable sources and the best materials in their category worldwide.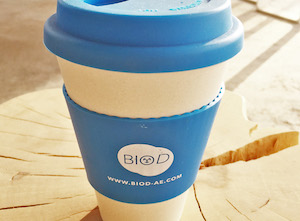 Starting with BioD's bioplastic cold cups and straws for our juicing needs, as well as their plant-based waste bags, which are used throughout the center, we will have even more of their environmentally friendly products in the future. The Espresso Lab located at the center also uses their fantastic 8 oz double walled coffee cups and bioplastic lids, along with their sustainably sourced stirrers, which support sustainable forestry and international taxation laws.
Making your business more eco-friendly is all in the little things. If you can make small changes, bit by bit, then your company will be able to be as environmentally friendly as possible. The best thing about choosing BioD is the fact that their products don't require behavioral changes from our clients or our team members. They are exact alternatives to everyday items, but have an extremely different effect on the environment.
Here are just a couple of reasons why we love working with BioD and encourage all our clients to take time to appreciate their products:
Their disposables are made from renewable sources, with a much lower greenhouse gas emission process in manufacturing than petroleum-based plastics. Their use cancels out the alternative influx of potential pollution their counterparts would have caused and negative effects, whether it's on our health or on the environment.
The BioD items are non-toxic, and do not harm animals or marine life if they come into contact with them or end up being eaten by them. Likewise they do not enter our food system in a toxic manner, which most harmful plastics do.
The BioD items go 100% back into the earth as bionutrients, giving some much needed minerals back to the soil!
By using and promoting companies like BioD, and other environmentally friendly products, we can start to educate the population on the importance of living a sustainable and eco-friendly life. Living in such a fast-paced city, especially a city like Dubai which is continuously changing, it's vital that we show that being 'green' doesn't need to affect your lifestyle or day-to-day tasks. If you drink coffee, just choose an eco-friendly coffee cup or reusable coffee container; recycle your packaging at home, sorting out papers, plastics, cans and glass; and use products that are better for your health and do not release harmful chemicals into the environment. If you change one step at a time you will be able to adapt your routine without making too much of an impact. By using naturally biodegradable products, our earth can be our very own waste management system. Instead of constantly filling landfills or harmfully burning waste, we need to promote products that break down naturally into the earth and even provide essential nutrients to the soil, such as the BioD products.
To learn more about BioD visit their website www.biod-ae.com or head down to the center and see their range of fantastic products!
---
We like to MOVE IT, MOVE IT!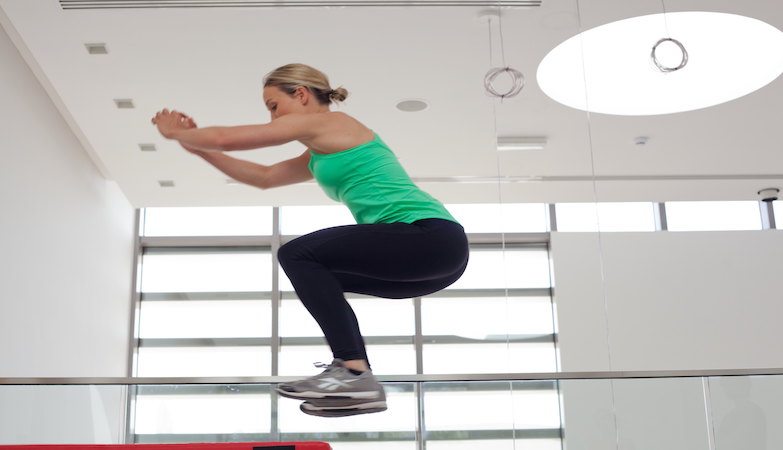 Burning more fat and increasing more muscle while working out for less…now this sounds like an urban myth. Is it really possible to reduce the time you spend in the gym while getting fitter and healthier even quicker?!
While many people who are trying to lose weight or get fit think that the longer you exercise for, the healthier you become, this technically isn't true. Interval training is a fitness programme alternating high-intensity exercises with low intensity breaks, and according to the American College of Sports Medicine, these types of exercises burn between 6-15 percent more calories compared to other, more traditional workouts. It is a increasingly popular type of exercise that even top celebrities around the world are hooked on.
At The Hundred Wellness Center, we have teamed up with Derryn Brown, one of Dubai's most sought-after fitness models and personal trainers, to get clients to Move It! The Move it training sessions are based around functional movements and are not for the faint hearted! There are 8 different stations around the Functional Play studio and each participant spends 30 seconds at each station, before having a 30 second rest and moving on to the next station. Having completed an entire round of the room, they then have a 1-minute break before going for round 2, completing 3 rounds in total. The stations are challenging and focused, including Kettlebell Deadlifts, Burpees, ladder drills and lunges.
These high-energy classes are great fun and are perfect for those who get bored easily while working out. It is an excellent way to burn fat and get in shape, as the exercises incorporate full body movements at a high intensity, plus you do get a break in-between. J
Why take a Move It class?
You'll burn more calories – As mentioned above, interval training has been proven to be one of the best ways to burn fat and shape up the body.
You'll improve your aerobic capacity – As your cardiovascular fitness improves, you'll be able to work out for longer or at a higher intensity, improving your fitness regime.
You won't get bored – Interval training focus on undertaking short bursts of different activities meaning that you will never get bored of what you are doing.
You will have fun and make friends – The Move It classes are extremely energetic and you will meet lot of people who want to improve their health and have fun while doing so.
With the 45-minute classes by Derryn at 10am every Saturday or classes with other instructors at 10am on Monday, 4pm on Tuesday or 10:30am on Wednesday, there's a day to suit everyone. Give us a call today to book your class and move it!
---