Monthly Archives:

November 2015
A Day to be Proud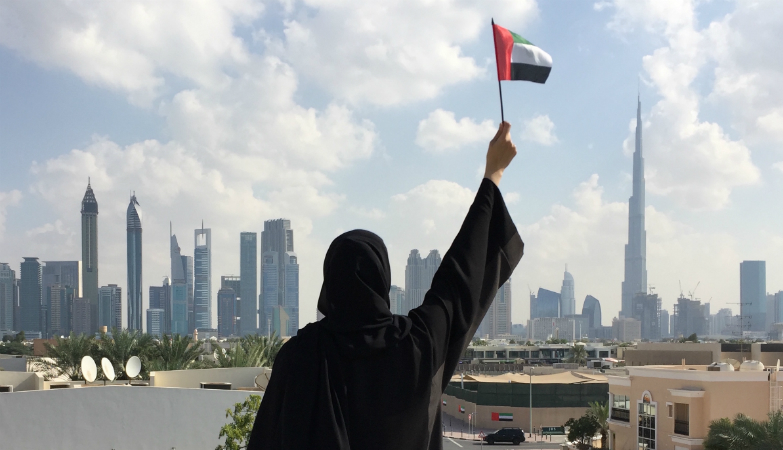 Living in a country that has achieved so much in such a short space of time is something to cherish every day. Our every day life is inspirational and there is nothing that is impossible in the UAE. This is a beautiful message to give to our younger generations, showing them that everyone can achieve their dream. With The Hundred, we are proud to be giving something back to the local community, educating people on health and wellbeing and encouraging them to lead a healthier lifestyle. As a female Emirati entrepreneur, I want to show how the sky is the limit for women in the UAE, and help budding entrepreneurs realise that with passion, love for what you do and determination, you can achieve your dreams.
"In unity we have strength, 7 emirates united 44 years ago. Everyone you meet has many differences as they do similarities with you. Focus on what you have in common and experience unity with ease, joy and glory."
Dr. Mariam Ketait – Founder of Dubai Integrative Healing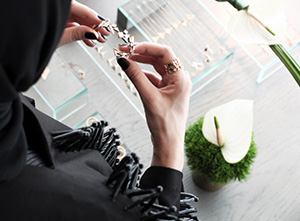 "My UAE is my inspiration. Happy national day to everyone, and many more to come!"
Shamsa Alabbar – Jewellery Designer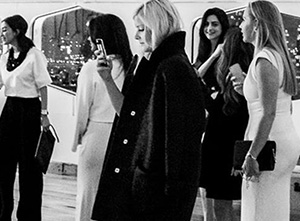 "I can't think of a better place to live right now. I came to the UAE in my early twenties and over the past 9 years it has been so kind to me, providing me with the right environment to fulfill my ambitions and realise my dreams. I always say it's like the new, modern day American Dream. Here, in the UAE, if you can think it, if you can dream it — and of course if you have the talent and passion to match it, you can do it. It's a "Yes" place, and what's better than that? I am forever grateful to this country, my second home, its people and its leaders."
Holly Williams – Founder of thehuntr.com and 22.agency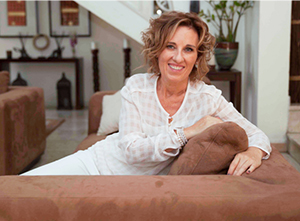 "A lot has changed in 20 years but it's still home to me. It's still my piece of Heaven. I love how I'm so close to the nature in the desert but still right beside the beautiful beaches. I never take it for granted – everyday I'm grateful that I'm here."
Maria Dowling – Hair stylist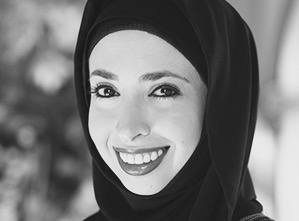 "I'm proud of my country because this is my homeland, and my love and pride for it is instinctual.  As an entrepreneur, being Emirati means living in a land of peace, stability, and a country that celebrates innovation. The air here is filled with the excitement of opportunity, and talent is universal while opportunity is not. Being Emirati has given me the background and platform to lead as an Arab woman and celebrated my vision for a greener economy through design and social entrepreneurship. I truly believe leading as the first Arab owned bio-disposable design solutions and supply business in the Middle East is working as well as it is here because this is the U.A.E after all; and we're a nation built on a big vision and a true love for authentic contribution that some may call work."
Lames Harib – Owner of BioD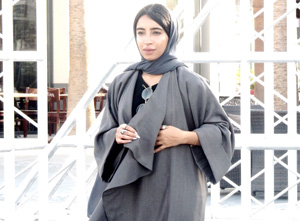 "Today I am proud to be shaping the Emirati art scene and being able to reinvent my heritage and document our glory from an artist perspective."
Zainab Al Hashemi – Designer
---
Dr Ryan talks weight loss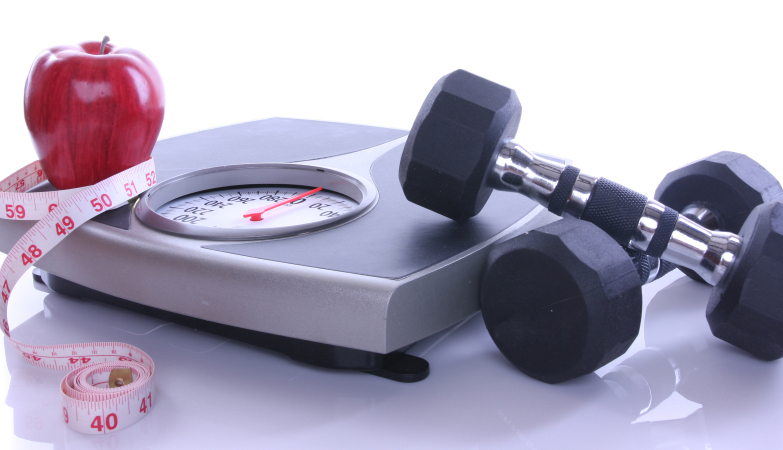 What was your inspiration behind starting the clinic?
The Wellness Brothers overarching wellness mission is to provide safe and effective health and performance solutions to people who want them. We are convinced that one of the best ways of succeeding at that is to help people lose excess and harmful weight. Starting the Down-Size-Me Diet at the hundred wellness center was an important part of making our weight loss solution more accessible to people in the region who want personal guidance and support from us.
Explain a little the idea of Down-Size-Me
People struggle with being overweight. They don't like how it looks, feels, and what it does to their health. The thing is that living in Dubai makes gaining weight easy and losing it a real challenge.
From our experience we know that the ideal weight loss solution is one that cuts calories, works quickly, and is easy to follow and maintain. With this in mind, Sean and I developed the Down-Size-Me Diet, which is aimed at ticking the boxes of the ideal solution by producing great, rapid results through comfortably eating less. The good news is that the diet plan is doing just that.
The Down-Size-Me Diet is flexible and can be adjusted to fit individual preferences. The diet plan is practical and can slot into even the busiest of Dubai lifestyles. The diet also strongly promotes health through both the weight loss results and the use of the all-natural, meal replacement shakes – DSM750 and LEAN95. These raw, fruit and vegetable based formulas are loaded with high quality nutrients that support the body through the weight loss process.
All-in-all, the Down-Size-Me diet works to reverse the main cause of weight gain, which is overeating. That's why it works as well as what it does.
Why did you think the Hundred would be the best place for the clinic?
Having known Asma for many years and appreciating her passion for promoting health and well-being, her hundred wellness center was a logical choice for the home of The Wellness Brothers' Down-Size-Me Diet. The center has a look and feel that we love and we believe it adds to the overall comfort, confidence, and motivation that people need for successful weight loss.
What are your three top tips for people wanting to lose weight?
Eat less
Move more and more often
Be motivated enough to keep doing 1 and 2
What are the three 'Do Not Do's for people wanting to lose weight?
Do not have unrealistic expectations
Do not start out on a plan you know you cannot stick to
Do not consider a single failure a complete failure – Don't Quit!
---
Go nuts for dairy-free milk!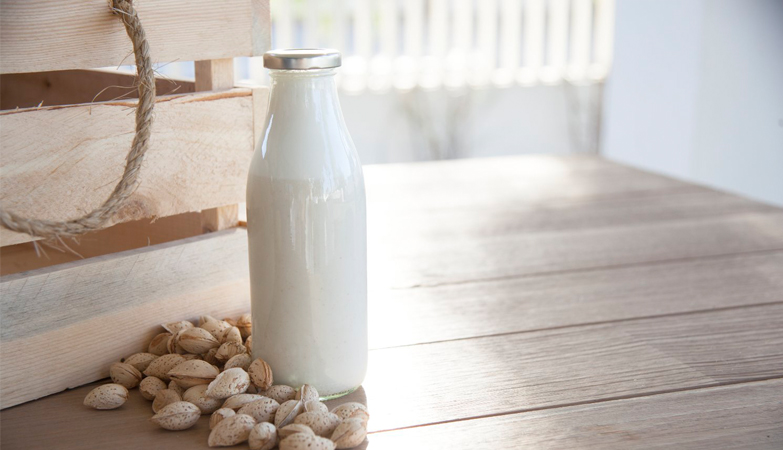 Many people suffer from dairy intolerance or simply want to remove it from their diet for various reasons. Going dairy free isn't as hard as you may imagine, with many delicious non-dairy options on the market. Being a fantastic substitute to cow's milk, dairy free milk have an array of health benefits and can easily be made or bought from your local store in the UAE.
Here are just a couple of the reasons why we love dairy-free milk!
Almond Milk
It has no saturated fats or cholesterol, meaning it is a great option for your heart!
An average cup or almond milk has 30% of your daily recommended intake of calcium
It barely impacts your blood sugar levels
It contains a bunch of great B vitamins, which help your muscle development
Cashew Milk
The primary ingredients are only cashews and water!
A cup of homemade or unsweetened cashew milk has only 25 calories!
A cup contains 50% of your daily Vitamin E needs, great for your skin and hair.
Coconut Milk
a glass of coconut milk has 1.4g of protein
Coconut milk contains natural fatty acids
Coconut milk contains lauric acid, antimicrobial lipids and capric acid, which have antibacterial, antifungal and antiviral properties.
If you would like to taste delicious dairy-free milk for yourself, you can pick up our homemade Cashew or Almond milk from the center!
---
How Pilates helps you tackle rugby!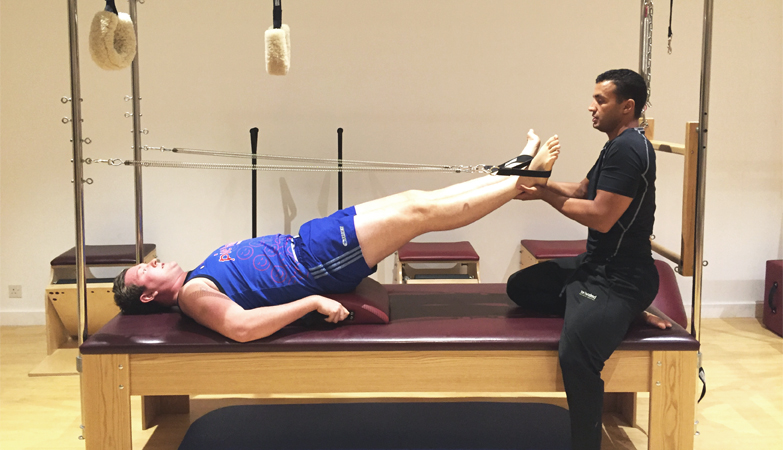 Easing stress, relaxing tight muscles, strengthening your core, soothing your mind…many things come to mind when you think of Pilates, but one thing that many people may not realise is that Pilates also can help your performance in a range of different, more active sports. As this week the Emirates Dubai Rugby 7s tournament kicks off, we are looking at how Pilates can help even the toughest of sports like Rugby. A game of power, speed, strength and stamina, all the core attributes in rugby can be learnt in the basics of Pilates.
An extremely physical game, there are many frequent injuries that occur in rugby. A large amount of the injuries are caused because two sets of muscles are not working well together. On one hand we have the 'most obvious' muscles, such as the hamstring, quads, chest and arm muscles and so on, which build up well using traditional forms of strength training, such as working out at the gym and lifting weights. However, on the other hand we have the less recognized local muscles, such as the Multifidus and Rotators muscles in your back, or the Capitis and Splenius muscles around the pelvis. These do not respond as well to traditional strength training, but are the ones that can really get damaged in physical sports, like rugby.
To build these important muscles up core strength training in Pilates can work miracles. The range of exercises and stretches can really increase the power and strength in these key muscles, which help with further elements like posture, breathing techniques and more.
To show how practicing Pilates can help rugby players, we invited Dubai Sharks player, Freddie Clifford into the centre for a private Pilates session with our very own guru, Walid Tebarki. After his first ever Pilates class, Freddie was left feeling relaxed and more flexible, and surprised at how challenging the session was.
"I have played Rugby and other high impact sports all of my life and have never realized how challenging Pilates could be!" Says Freddie Clifford. "I left with legs like jelly, but could really feel that my body had had a proper work out, using muscles I didn't even know I had. The next day, although I felt sore, I was much more flexible and felt like the tension had been stretched out of my muscles. I would definitely recommend any of my team mates to try Pilates as part of their fitness regime."
"Many sports players don't know the impact that Pilates can have on their training and core strength." Says Walid Tebarki. "During our classes we are working every single muscle, even those that are unknown by many, or unseen. Pilates is a slow process and a way of life, but with every class you will feel the difference and see positive changes to your body and mind."
To book your class, call 04-3447333 now or visit www.thehundred.ae for more information.
---