Monthly Archives:

December 2015
MOVE IT into your Marathon training!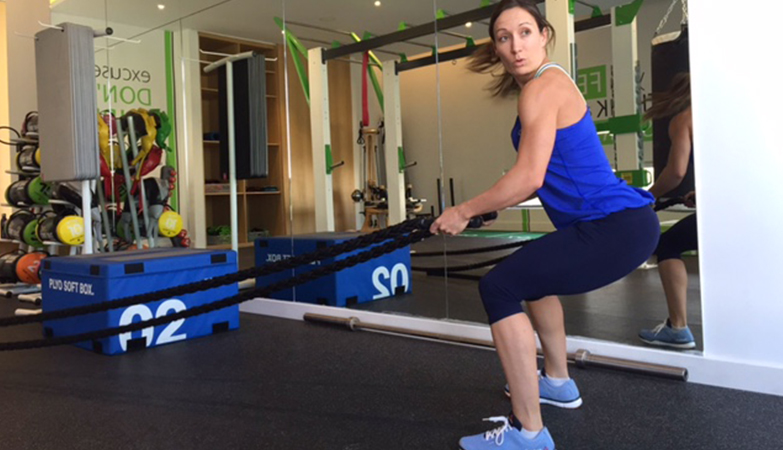 This month sees hundreds of people take part in the Standard Chartered Marathon around the streets of Downtown Dubai. With so much training put into getting your body ready for a marathon, we speak to our fitness instructor Derryn Brown on how the Move It classes at The Hundred can help your body prepare.
What are the fundamental things to bear in mind when training for a marathon?
Nutrition: Making sure your nutrition is on track and you are eating healthy clean meals with lots of good carbs making up the most of your diet. Another important point to remember is to stay hydrated not only to avoid heat complications but also to run effectively.
Shoes: Making sure you get the right shoes for your feet, taking into account pronation/supination. When buying shoes, make sure the staff is well educated to be able to help you select the correct running shoes.
Supplemental Activities: This being one of the most important ones to consider, without a doubt to run a marathon successfully, you need to make sure you log the necessary miles leading up to the event. It is important to include cross training activities (Move It Classes), along with regular stretching etc this will help reduce injury and to work on total body conditioning.
How can Move It classes incorporate into a training regime?  
The move it classes will go hand in hand with training for a marathon, helping to strengthen the opposite muscle groups so that an overuse injury does not occur during your running. It's also great for developing strength and overall conditioning for the body, as well as good core strength.
Are there specific areas you should work on during marathon training, such as only leg training or core etc.?
The most important areas to be working on are getting those miles in, while simultaneously building strength and total body conditioning to keep your joints, ligaments and muscles super strong and healthy.
 How can Move It classes help with your body post marathon?
Building strength in the areas of the opposing muscle groups as I mentioned previously. The classes can help develop good core strength, strong lower and upper body strength as well. Move It offers a complete full body conditioning class at its best. J
 Are there particular stretches you should be doing in the hours after the marathon?
Yes, I would focus on active isolated stretches from head to toe, and some trigger point therapy to work through those niggly spots.
What are your top fitness tips for 2016?
My tips for 2016 would be:
Get involved in some kind of sport, whether it's netball, swimming, soccer, walking, or running – just try any activity other than the normal activities that you do.
Do more Pilates, perfect to complement your training.
Try out Functional Training, which focuses on everyday movements we do on a day-to-day basis in a challenging way.
Whatever your strengths or weaknesses, are whether you are a fitness guru or have never done a class before, the move It classes are perfect for everyone!! Call the centre now and book your place!
---
At the Stroke of Midnight: New Goals!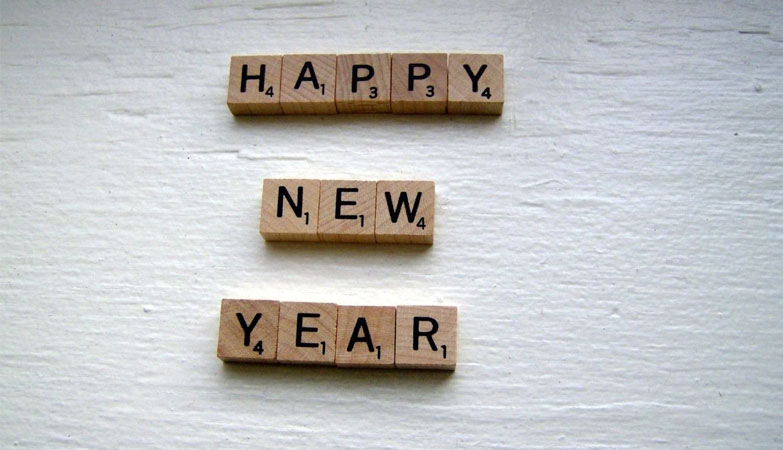 As the New Year approaches each year, many of us start thinking of our "resolutions". It can be very exciting to begin new plans like joining a gym to get fit, reading more books or even losing some weight. But, as most of us know from past experience, the novelty usually wears off leaving us bored and discouraged. We're suddenly confronted with the day-to-day challenges of sustaining our goals, and unexpected events throwing us off course. Disappointingly, one day of missing our goals then leads to missing the next day, until we feel defeated and our goals are abandoned.
This process can be frustrating but it's important to understand that change takes time, energy, effort, and a lot of patience. Patience allows you to commit to long-term results and outcomes, and helps you to not get discouraged by the short-term obstacles and setbacks. Long-term results will only come as a result of a change in behaviour, perspective, habits and, sometimes even, priorities. You therefore cannot just decide at the stroke of midnight on New Year's Eve to set your New Year's Resolutions in motion and expect that you realistically know what it takes to achieve them!
To help you along the way, here are some tips on how to achieve your goals:
1. HOLD YOURSELF ACCOUNTABLE
Tell others what you want your goals to be or write them down so you are always reminded of them.
2. KEEP IT REAL
The trick to sticking to your resolutions is to keep them real, simple and realistic. If they are too challenging or unachievable, you won't keep them up!
3. SMALL RESOLUTIONS, BIG RETURNS
Make a list of easy resolutions that you can keep without too much effort so you stay motivated.
4. START A VISION BOARD
This is one of the most effective visualization techniques available to you. It is a representation of where you are going with your dreams, goals and life. It is a chance for you to set your focus on what you want to achieve in the coming months and years.
So this year let it be different. Close the book of quick NYE resolutions and turn over a new leaf. Set no start dates and make no promises. Let the New Year bring a focus on the process, not only on the result. Good luck and let us know how you get on!
---
Happy & Healthy You in 2016!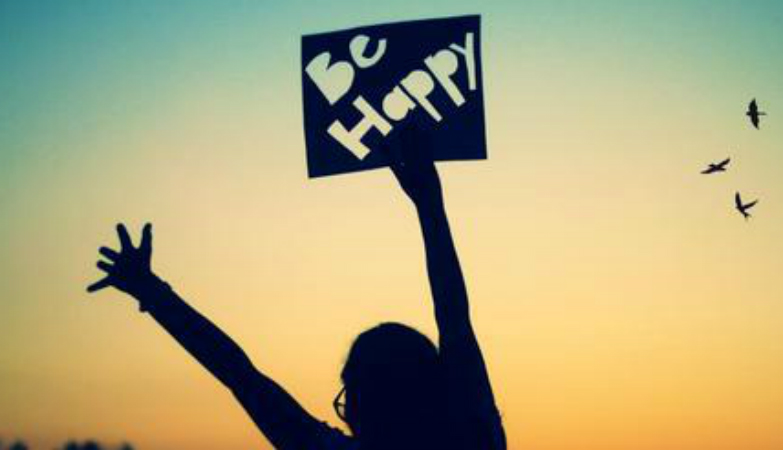 As the New Year begins, we are all looking for ways to turn over a new leaf and improve our happiness and wellbeing. While many people focus on losing weight, changing jobs or getting fit, we question why everyone thinks things need to drastically change every January 1st in order to be happier? Isn't there a way for us to be happy all year long, without having to have a re-start every year?
To find out the top 5 habits of happy and healthy people, we spoke to family Doctor and creator of holistic blog, @ebbbndflow, Dr. Mariam Ketait for her advice.
Eat often: keep your metabolism running. Drink 8-11 glasses of water. Your body is your temple – make sure you take care of it!
Gratitude: start your day with a list of things you are grateful for and end it with recapping the things that made you smile.
Surround yourself with those who inspire you: you are the average of the 5 people you surround yourself with the most. Make sure your company is one that excites you and inspires your mind to expand. And remember: small minds discuss people, medium minds discuss events and great minds discuss ideas.
Get moving: count your steps, jog, run or find your own workout routine, just make sure it's fun! As that way it will be sustainable.
Laugh, giggle and smile: remember that happiness is contagious! Make it a habit to find joy in your daily rituals, at work and with others…making others smile counts too!
By making simple changes to our every day rituals, being more grateful and generally having a more positive outlook on life, we can start to see a change in our happiness. Positive thoughts and a happy mentality lead to healthier people! We attract negativity if we have negative thoughts, which can in turn affect our health and wellbeing, so make sure you start your January off by following the above simple tips and soon you will see the difference in your outlook on life! 2016 is the year to BE HAPPY!
Dr. Mariam Ketait,
Holistic Family Physician
---