Monthly Archives:

February 2017
consistency is key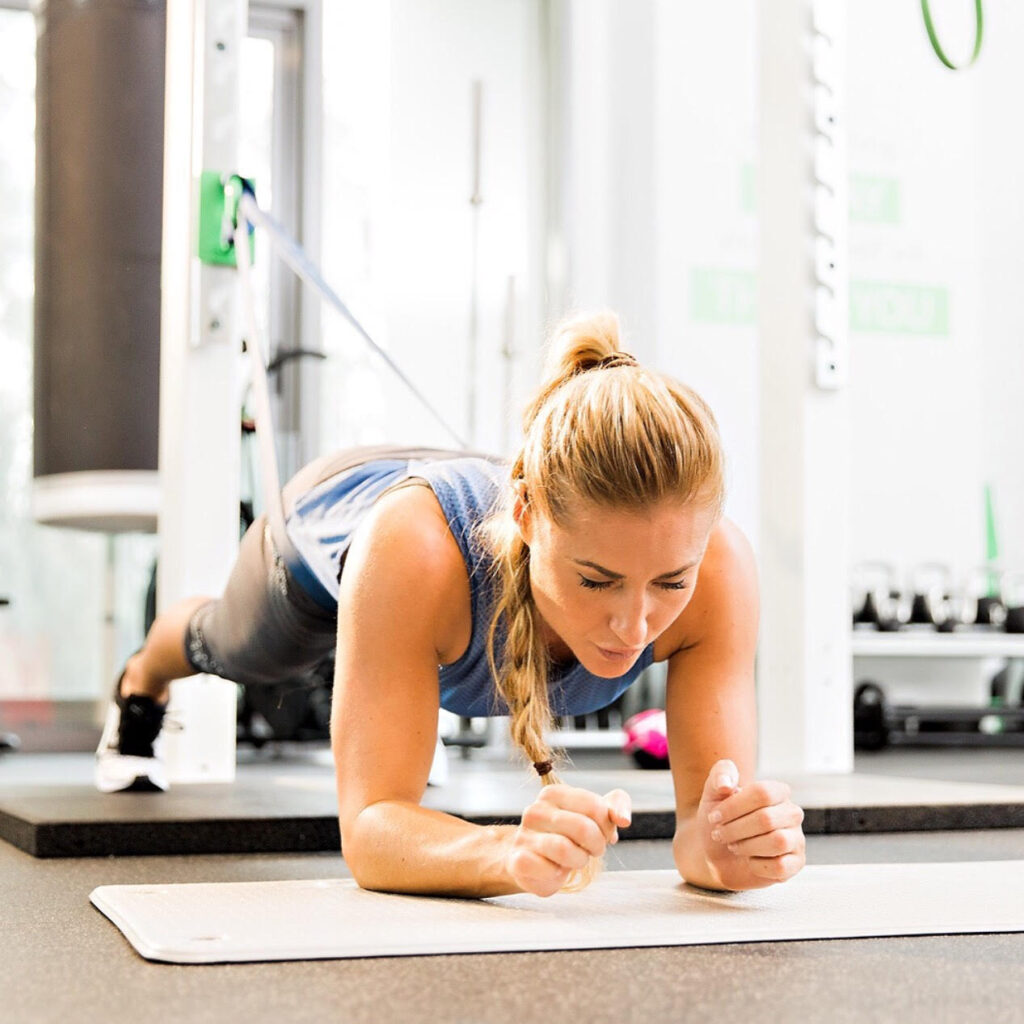 "Patience and persistence are vital qualities in the ultimate successful accomplishment of any worthwhile endeavor," Joseph Pilates
If you joined us in our last talk by Ryan Penny, you heard how consistency is critical if you want to make a new habit stick. Habits are powerful, and they can be challenging to make or break, but if you can gain control over your habits — both positive and negative — you can raise your health and wellness to a whole new level.
It has been said that it takes anywhere from 21 to 40 times to turn a new behavior into a persistent habit. In other words, when you are trying to create a change in your overall health you are not going to be able to do that overnight, consistency is the key and that will take some time and work.
First, hold yourself accountable to your new chosen activity. Don't fall into the trap of instant gratification. Trying something three times and saying it didn't work is never the answer. In the wise words of Joseph Pilates the founder of the Pilates method: "In 10 sessions, you will feel the difference. In 20, you will see the difference. And in 30, you'll have a whole new you!" 
 
This concept can be applied to anything really. So any time you start something new, challenge yourself to make it happen 30 times. Don't pressure yourself into thinking that you need to do all 30 sessions immediately because doing that will only lead to a burn out. Slowly build on the activity one week at a time, and as the days go by you will see the positive changes and you will be rewarded with the results.
At The Hundred Wellness Centre we strongly believe that your wellness and the quality of your life are worthwhile journeys to work on, and our team are here to support you! Take one small step at a time, be consistent and we are sure you will be successful in finding a healthier, happier you.
---
gyrotonic | Andy Murray's secret weapon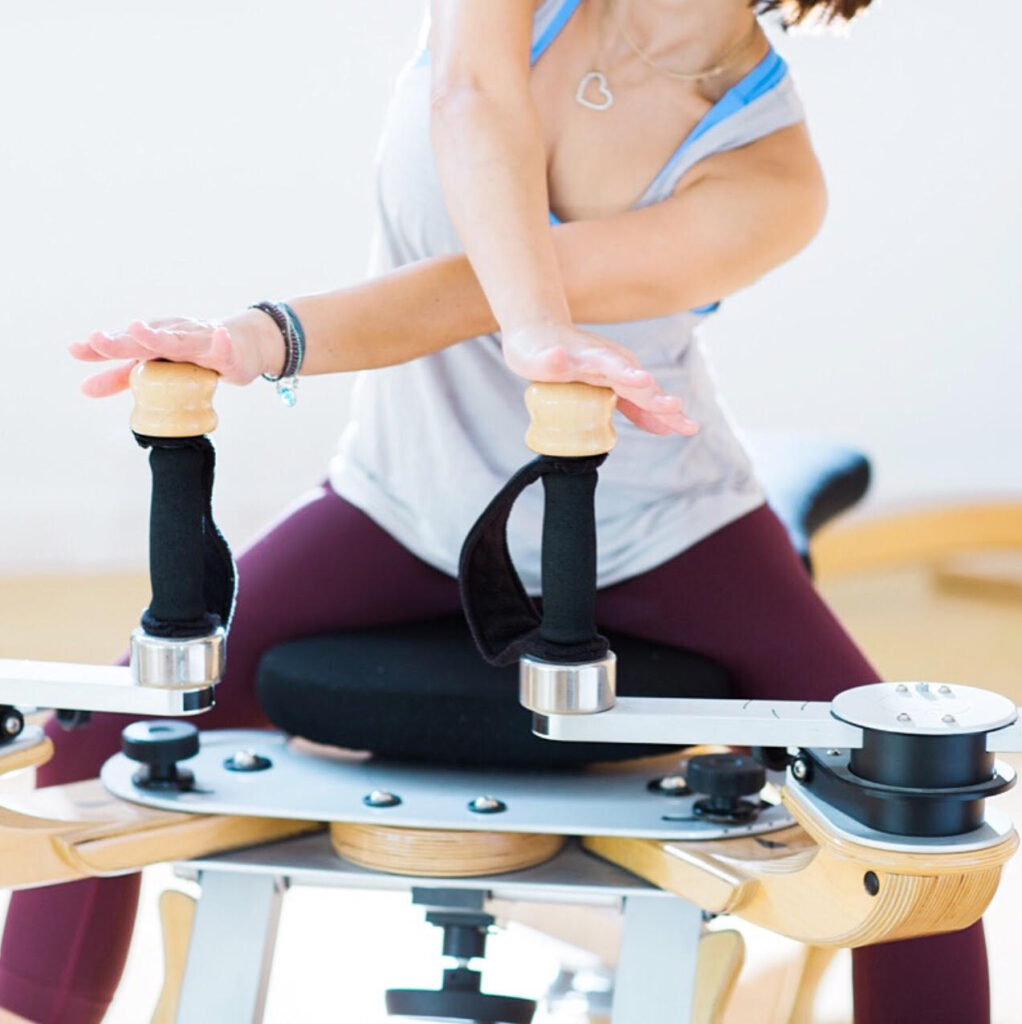 The Dubai Tennis Championships are set to begin in just a few days, and the world's top tennis players have been gearing up to battle it out on our sunny courts. Granted there are many amazing players participating in the championships, but it is no secret that over here at The Hundred Wellness Centre Britain's #1 player Andy Murray has our vote! Aside from working on his serve, there's been lots of press coverage about how essential the Gyrotonic Method has been to his tennis training. Last year before the 2016 tournament, Andy visited our centre multiple times to privately train on our Gyrotonic expansion system.
"Gyrotonics has made a huge difference to my life, actually. Not just my tennis but to what I can and can't do. I still do Pilates, but a lot of it is straight lines. With Gyrotonics there is more twisting and turning, the kind of movements I use in tennis."– Andy Murray
The "Gyro", as aficionados call it, originated in the 1980s when Hungarian ballet dancer Juliu Horvath began developing a system to help him recover from injuries. The result is a complex-looking piece of equipment – with weights, pulleys and a web of inter-connected ropes – designed to help users perform controlled spiraling movements to help keep their joints loose and flexible.
Currently The Hundred Wellness Centre is home to the only Gyrotonic expansion system in the UAE. We sat down with Mara Tataki our in-house Gyrotonic teacher to get to know more about her and the system itself:
– Hi Mara, tell us a bit about yourself and how you started in Gyrotonic training? 
As a dance instructor and dancer myself, I have always been interested in studying about techniques that prevent injuries and help build a lean, strong, and super flexible body. I first heard about Gyrotonic from a fellow Pilates instructor during a workshop; her description was captivating "It is amazing, even deeper breathing and fluid movements, oh, it makes you feel even better than Pilates!" but what really caught my attention the most was her face while she was talking about it.. she was glowing. During that period in my career I was still looking for "the best thing" to deepen my knowledge about movement and there it was! I spent one year in New York, studying about Gyrotonic and it was truly the answer to my quest!. I have not stopped since, it is the love of my life, and I have not felt better!
        – Briefly can you tell us what the Gyrotonic expansion system is?  
The sentence that Juliu Howarth -founder of Gyrotonic Expansion System- uses to describe his Method is "The Art of exercising and beyond". I must say that however vague this description may be, Gyrotonic DOES GO BEYOND! Not only is it exercising in a way that strengthens and stretches the muscles, tendons, ligaments and fascia (aka myoskeletal system), but at the same exact time, during a workout, all internal systems of the body (nervous, cardiovascular, respiratory, lymphatic ) are equally activated in the process of restoring internal communication for a totally rejuvenating experience within a simple 60-90 minute workout. I have tried all types of exercise methods, and this is the only one that achieves a holistic effect to the entire body.
– What can people expect from a session on the Gyrotonic? 
This question is probably the trickiest part of all. How can you describe what a child feels while playing out in nature? It is not just a simple dimension of exercising, it is so much more! While Gyrotonic does use weights you won't feel the "burn" and this is so much healthier as both agonist and antagonist muscles work together at the same time. The body will feel like you've been on a long and intense swim but you are not going to feel sore afterwards, it feels more like you went for a great massage session, and the changes in your posture and quality of movement are in most cases is eye-opening just after one session!
– Ideally how often should you perform these workouts? 
If It was up to me I would ask my clients to come in every day of the week and it will literally transform not just the body but the person as a whole in 3-5 months' time. But being realistic, 3 sessions per week with a 5 minute homework exercise can yield fantastic results very soon too. However if you are short on time, practicing twice a week is a good option, and a person can definitely experience results within 3 months time, while what I call the "transformation" may take a little longer. For people who are already actively practicing sports or exercising with different techniques during the week once a week is adequate. However the most important element for your training regardless of how many times a week you come in, is: consistency, consistency, consistency!
– Who can benefit from the exercises, and what are the top benefits if you keep it up? 
Gyrotonic is literally for everyone! From a health compromised person suffering from issues related to the nervous system, to a top athlete that wants to take his/her performance to a new level, Gyrotonic is not just another exercise, it is THE VEHICLE that will take you to were you want to be inside your own body, healthier, stronger, and happier. You might be thinking "yeah right.." but I have personally witnessed with my own eyes people changing, looking younger, taller and more beautiful! When I returned to Greece from NYC my friends were astonished…I was taller and my dancing was even better than before…how could it not? It felt like I was dancing on the clouds!
– What do you personally love about Gyrotonic? 
The amazing sense of freedom and joy of the movements that go way beyond strength, stretch and control. It makes me feel like I can do literally everything bigger, better, easier, with laser-accuracy and minimum effort… and on top of all that… it makes you feel like you are 15 years old again!
Well, reading all of this, it is no wonder that Andy Murray is so obsessed with Gyrotonics – with all of its relaxed swoops and yogic breathing, it must be the most relaxing yet effective part of his training routine! If you are interested in trying out the Gyrotonic with Mara for yourself, drop us an email or call on +971(0)4 344 7333 to book a session and get ready to dance on the clouds!
---
love is an inside job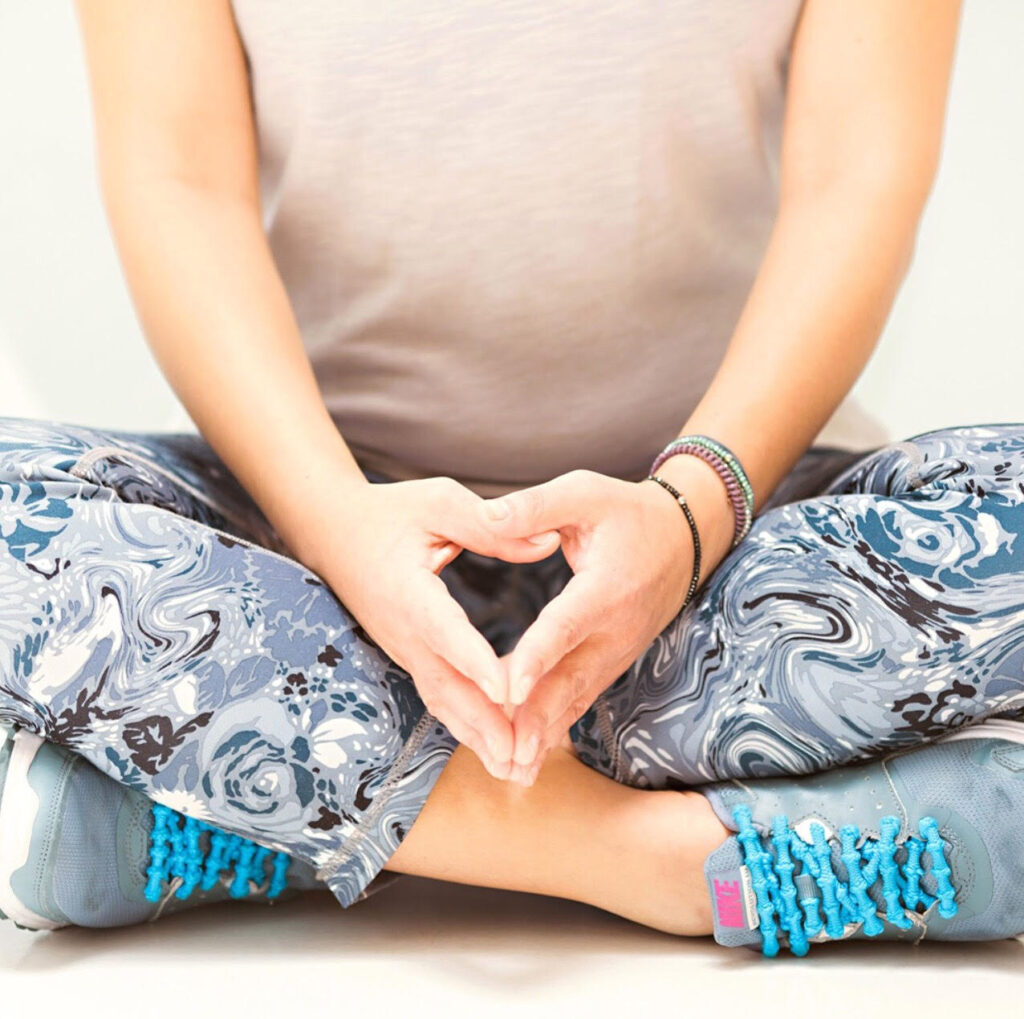 Welcome to February the month of EXTRA love! Where the cards get bigger, heart-shaped balloons fly around, and people start getting ready for that special day on the 14th! Whichever way you choose to celebrate Valentine's Day, we invite you to consider that this is actually the perfect time to fall in love with YOURSELF!
So many of us are programmed to constantly be taking care of others. We say there isn't enough time to concentrate on ourselves, or that it would just be an unnecessary indulgence. We don't make caring for ourselves a priority, but at the end of the day the best thing you can do for yourself and for all the people you are care about is to practice some serious self-love. So this month we are challenging you to show yourself some more self love, and to kick-start this challenge, we have put together a list of 28 small ways/ideas for you to do every single day over the next 4 weeks:
01- Take 5 minutes to stretch before getting out of bed and starting your day.
02- Eat your lunch away from technology.
03- Drink warm lemon water when you wake up in the morning.
04- Get some alone time—even if it's 10 minutes.
05- Drink 8 glasses of water.
06- Take time to reflect, and meditate.
07- Do something that is purely for you (spoil yourself).
08- Move and stretch your body in a mindful way.
09- Turn off social media for the day and savor your real relationships.
10- Swap out a toxic beauty product for something clean.
11- Try out a new workout.
12- Spend an hour reading your favorite book.
13- Write a gratitude list.
14- Go for a walk without technology and reconnect with nature.
15- Make a list of 10 things you love about yourself.
16- Replenish you body and have a healthy smoothie or cold-pressed juice.
17- Give your mind a workout and do a crossword puzzle.
18- Write in a Journal.
19- Get in bed without your phone by 9 p.m. and get a full night's sleep.
20- Go a whole day without any artificial sugar. You got this!
21- Book yourself a massage or a spa day.
22- Indulge in your favorite home cooked meal.
23- Reduce your stress and color.
24- Add something green into every meal or snack.
25- Book a coffee date with a friend, and don't talk about how busy you are.
26- Take a nap.
27- Touch base with your new year goals. What small step could you take today?
28- Buy yourself some flowers.
Go ahead bookmark this post, and after the month is over, write down the practices that felt best to you and do your best to continue those throughout the year… And don't forget to let us know how it goes!
---