Monthly Archives:

May 2017
our people, our community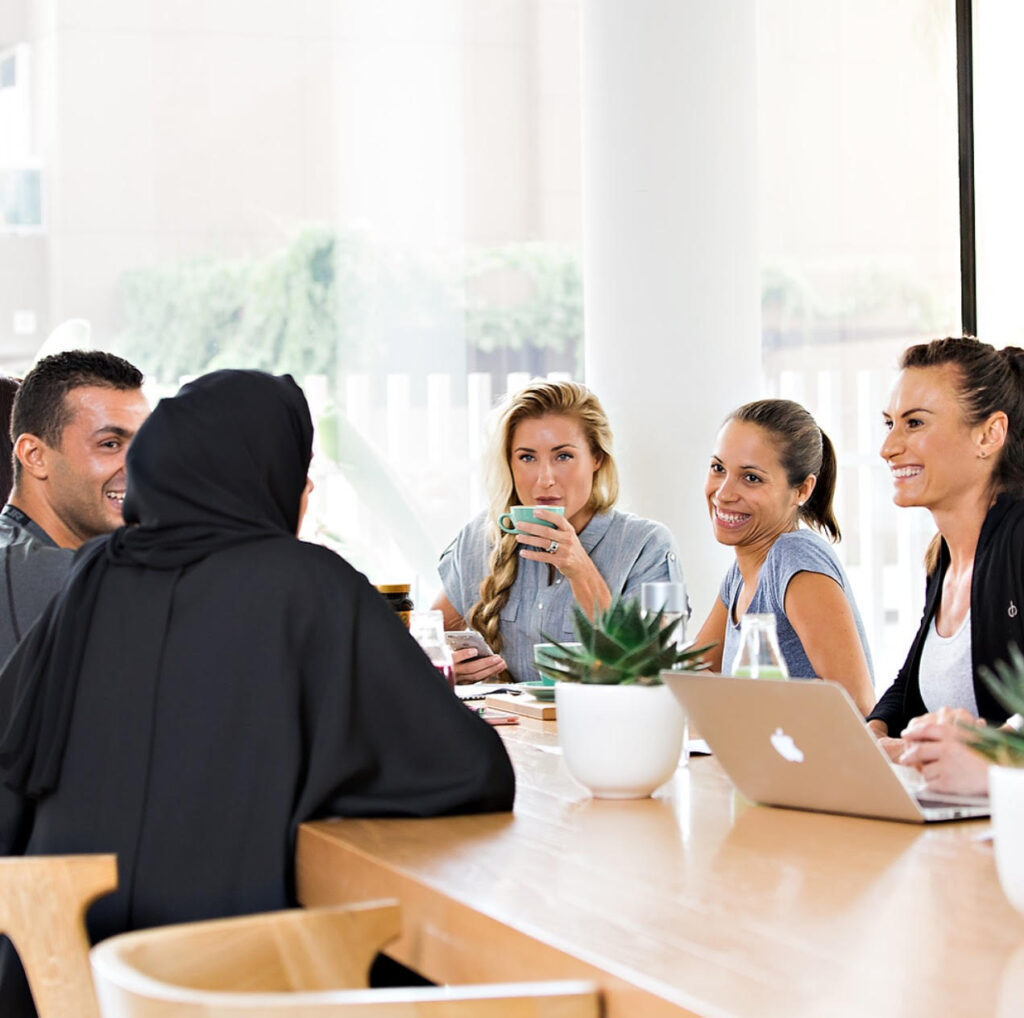 Call it a clan, call it a network, call it a tribe, call it a family: Whatever you call it, whoever you are, you need one." — Jane Howard
One of the most basic human needs is the need to belong, and to feel loved and accepted by others.  We all want to be a part of something bigger. We all want to experience a sense of community. To have a group of like-minded people that are on the same wavelength, and are on the same page supporting each other sharing ideas, interests and working in harmony — be it professional, or personal.
Your tribe members are those people who accept you just as you are, and who want the very best for you.  They make you feel understood, and they encourage you to go after your goals and pursue your dreams.  The members of your tribe also help you to get through difficult times, and provide you with a sense of community and support. Your tribe is made up of 'your people.'
At the Hundred we know these 'people' and we have been blessed to have our own family/tribe grow slowly but surely over the years. And while many often think of slow growth as defective, we strongly disagree, because the truth is that all good things grow slow—dreams, fruit, businesses and relationships.
Gardeners sometimes like to plant trees labeled 'fast growing' for highly sought-after quick results. But here's the thing —fast-growing trees don't have deep enough roots to last through storms and droughts. Good things need time to take root and grow. A slower more organic pace will help your roots stretch deep and wide. Trust us it's okay to grow slow. As a result of our organically paced growth, we have the most amazing tribe and community of  people who share common interests and values and show genuine appreciation and care for each other.
This Ramadan follow us on Instagram as we will share a little more about the heartbeat of The Hundred Wellness Center, our people, our tribe and family!
---
get 'unstuck' with Beryl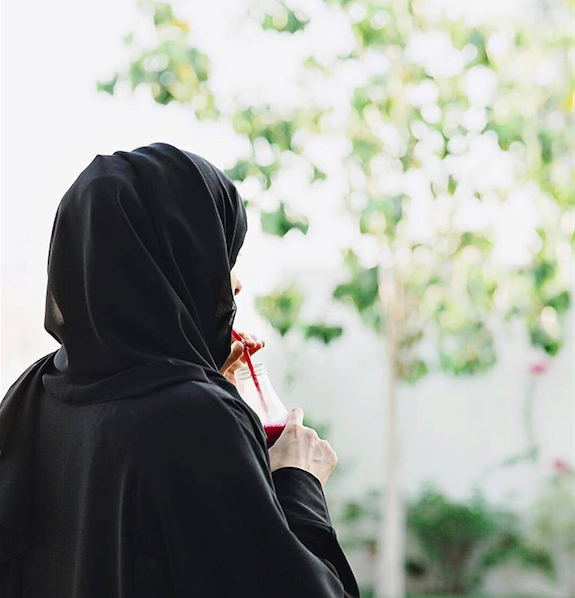 Beryl Comar —A name that for many is synonymous with safe haven, and there are very few people in the UAE (and beyond) of whom have not heard her name before. Beryl has been helping clients overcome their fears and to achieve their goals for years now, and has been active in the hypnotherapy field since the early 1990s, building a reputation by helping hundreds of people work through their various issues and struggles. She is widely known for being the first person to introduce hypnotherapy, NLP, and EFT coaching and training into the Middle East and North Africa regions. Since 1999, she has conducted USA certified coaching and training sessions focused on these three core models, and in 2006, she was awarded the Gold Master Trainer status from the National Federation of Neuro Linguistic Programming. And in typical Hundred Wellness style we have been quietly working behind the scenes to facilitate something amazing for our community this month.. Whilst in UAE for the upcoming month, Beryl will be seeing clients at The Hundred Wellness Centre to conduct private sessions using a combination of counselling, coaching, hypnosis, NLP and EFT sessions for a variety of issues including: fears, phobias, stress, anxiety, relationships, communication, quit smoking, hypno-fertility, pain management, anger management, insomnia, grief, sadness amongst other things.
So if you find yourself feeling conflicted or troubled by something and you can't seem to work through it on your own, Beryl is available to help you sort out things out a with a non-judgemental and compassionate approach. So what do you think? Ready for a session? Call us on +9714 344 7333 or email us to book your session today.
---
the sweet side of Ramadan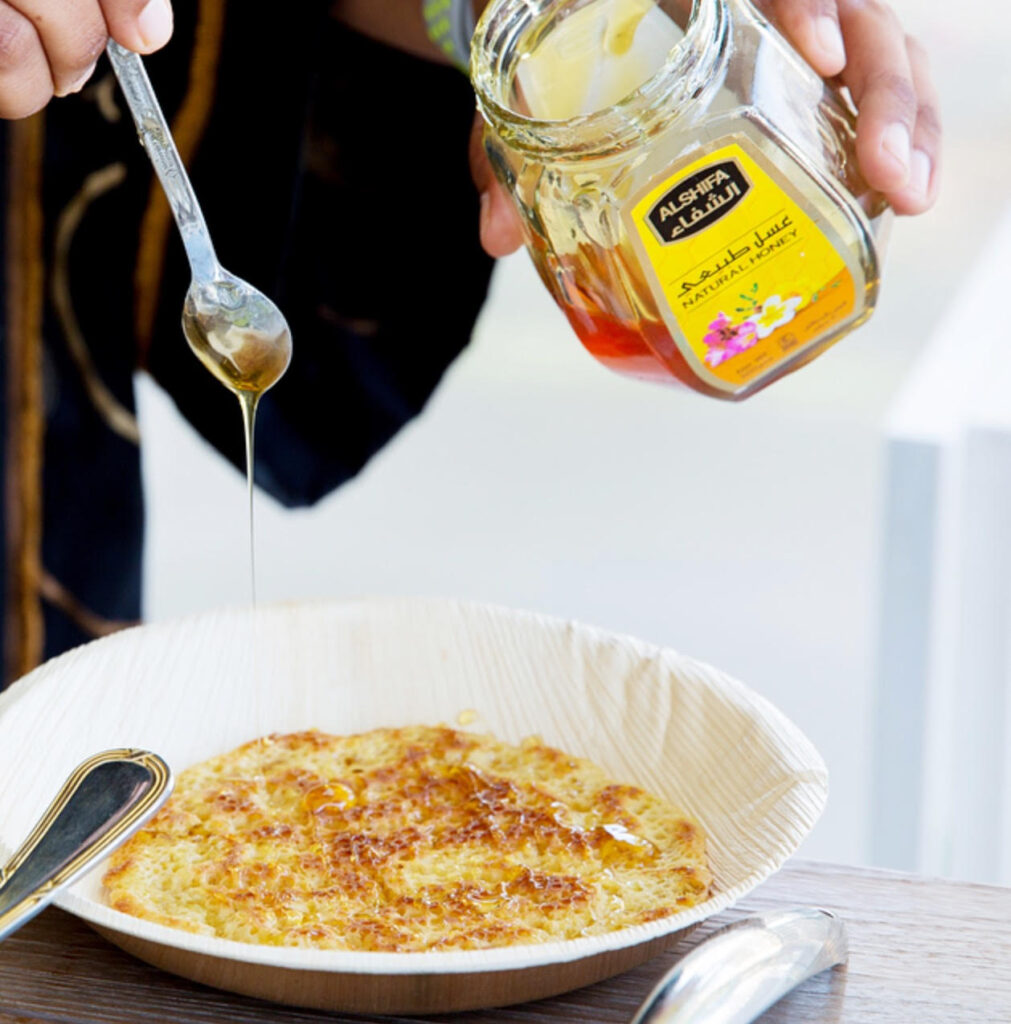 There is a time, a place (and an amount) that is actually ok for indulgences. This rule applies even more during the Holy month of Ramadan when the cravings for sweets are running wild! What we have found helps our clients is using the term "Conscious Indulgence" which helps them strike the perfect balance in finding a place for the occasional decadence, in their otherwise healthy diets.
This concept we find works well in Ramadan mainly because with fasting the cravings are intense, and we are trying to stick to a healthy eating plan but we also want to indulge. And the way that many of us manage that, is by eating sweets that are " fat-free" so that we can eat without guilt, or fear of derailing our healthy diets. But this is exactly what you DON'T want to do!  When it comes to your nutrition, trying to trick your mind by thinking "these gummy bears are ok because they are fat free" can derail you from your goals. So don't eat sweets for the wrong reasons. You may think the handful of jelly beans is a better diet choice than the small piece of Kunafa because after all, they're just sugar, but the Kunafa has fat, well here's the truth… ALL the extra calories you eat will get turned into fat — whether from sugar, fat or protein.
And let's be honest for a second.. Most likely when you are eating a dessert you aren't eating it for it's nutritional value, you are eating it for the taste and the pleasure of indulging. So choose the indulgence you actually want, not the one you think you should want, and then manage the portions. This way you can control the cravings better and stay on track.
This Ramadan, give yourself rules that work for you, and stick to them. Think back to past years and remember what has NOT worked for you when you've tried to lose or maintain weight while staying healthy during Ramadan, and write them down. Then, write down what you will do differently this time.
So maybe in the past you've allowed yourself as many sweets as you wanted after Iftar (You have been fasting all day after all so you deserve it right?) but somehow you ended up 2kg heavier by Eid. This year, maybe allow yourself 1 dessert every day, or every other day after iftar until Eid.. Whatever it may be, different people need different rules, so there's no right or wrong, you just need to listen to your body and be honest with yourself about your habits, strengths, and challenges.
Probably the most important thing that we do emphasize is for you to eat your Ramadan sweets in an mindful manner. Do not rush or blindly eat desserts after you break fast. Sit down, and enjoy your sweets so that it is mindful, conscious and satisfying, rather than when you're distracted (which can actually lead you to eat much more!).
We hope these tips help you to be more conscious with your indulgences this Ramadan! If you try these ideas let us know how they worked! And remember that if you need support or additional help with your diet and wellness, our team is always ready to help!
---
ready for Ramadan?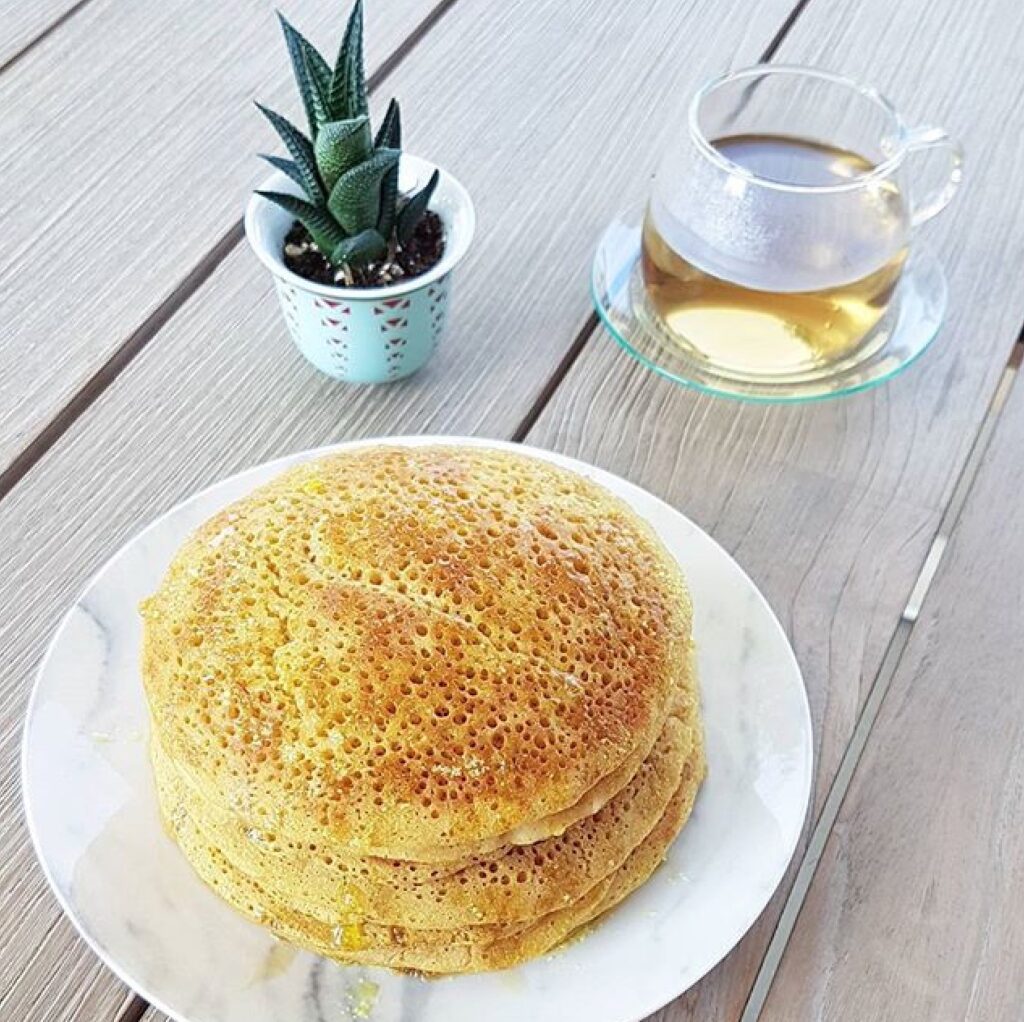 Ramadan is almost here and we want to help you approach your fast this year with mindfulness, discipline, and awareness. Perhaps it can even be an opportunity to focus on living a healthy and balanced lifestyle through a more mindful approach to eating, and to better prepare you for fasting, we have put together a few ways that can prepare your body for fasting. By planning and adjusting your routine before the fasting starts, it will be easier to kick any cravings, making the transition a whole lot easier.
Here are our tips:
Portion control — In these days before Ramadan, it's important to reduce your portion sizes. Some may think splurging on food before fasting begins to sort of 'stock up', but this is exactly what not to do. The aim here is to reduce your appetite and hunger for larger quantities of food, ultimately helping your body transition to fasting in a healthy way.
Start eating your breakfast earlier — By getting your body use to eating breakfast earlier than usual, the transition won't feel so strange for your metabolism. So start putting your alarm on a little earlier each morning, and even if you're not hungry, eat. You want to trigger your stomach into understanding your new routine and when to expect food.
Don't snack — If you are a hard-core lover of snacks (even those healthy ones!), then Ramadan can prove challenging. So just like with breakfast, you want to reset your stomach and mind now in the lead up to Ramadan, so try to stick to only three nutritious meals a day. This will help you lose the desire for these little goodies throughout the day, and your body will begin to not to expect them in your routine.
Step away from the coffee — Caffeine withdrawal, it's a thing. And if you are a: 'multiple cups of coffee' kind of person, that headache will feel much worse while you're fasting if you haven't prepared your body in advance. If cutting down on your favourite cuppa seems impossible, then start small and work your way up. First, reduce your coffee intake to only one cup a day (somewhere mid-day not first thing in the morning), and maybe even switch to decaffeinated coffee. And ultimately, finish with cutting it out of your day all together.
Stock up on your groceries now  — Prepare now while you are still hyped up and full of energy. Shop and stock up on nutritious foods that can be served at Suhoor or Iftar times so that you're not so tempted by those hunger driven guilty pleasures later. Plan what foods are best to have for breakfast, find the recipes and stock up on the ingredients, this way you will leave less to temptation and you can make sure that cravings won't hinder what your body actually needs while fasting.
If you feel that you need help or accountability throughout this Ramadan, and really want to make it your healthiest Ramadan EVER, get in touch with us via email us or call on +9714 344 7333 to see how we can help!
---
sweat yourself to health!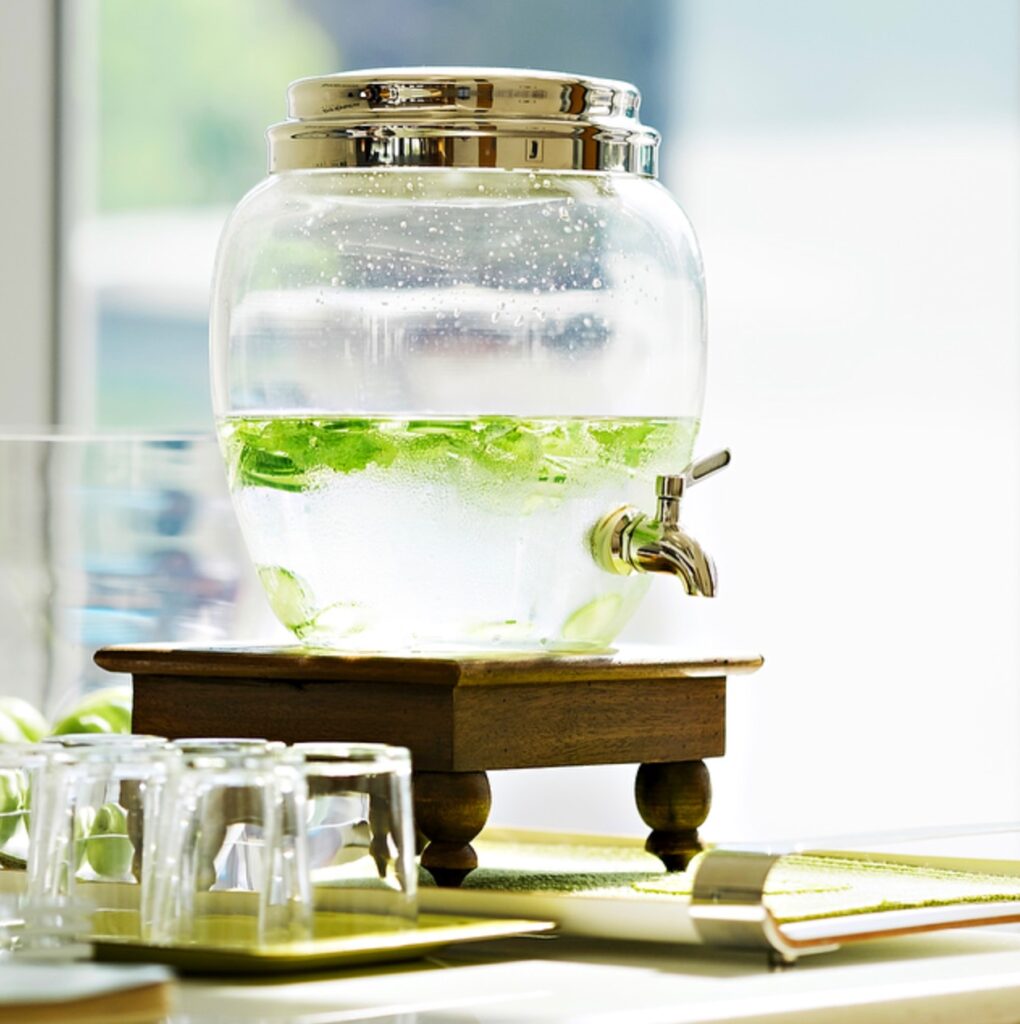 We are so excited to announce that we finally have our infrared sauna up and running!  For months we have been working hard to bring you transformative infrared sauna services to The Hundred Wellness Centre. Unlike traditional saunas, which operate at extremely harsh temperatures, our infrared sauna is gentle, soothing and it's therapeutic heat promotes relaxation, detoxification, improved sleep and so much more. Infrared sauna therapy helps you relax and relieves stress while you receive an invigorating deep tissue sweat, leaving you fully refreshed and rejuvenated after each session.
Whether we know it or not, we are exposed to heavy metals on an almost daily basis through pollution and as a matter of modern life, and left undisturbed, these heavy metals can cause illnesses. Sweating is the body's safe and natural way to heal and stay healthy. Infrared saunas therapy induces a rise in core temperature that then results in a deep, detoxifying sweat at the cellular level, where toxins reside.  Infrared heat penetrates tissue, joints, and muscles to help relieve anything from minor aches and pains, to even more chronic pain conditions. Athletes also benefit from this therapy as it can help speed up recovery time post training, as well as decrease muscle spasms.
As with all of the services and treatments you will find at the centre, we strive to bring our clients the best of what is in the wellness world to help you meet all your health and wellness goals. So, in addition to pairing the infrared sauna therapy with our in-house detox program (highly recommended), we are also offering individual sessions, as well as packages.
To learn more or to book a session email or call us today on +9714 344 7333
---
ramadan (re)boot camp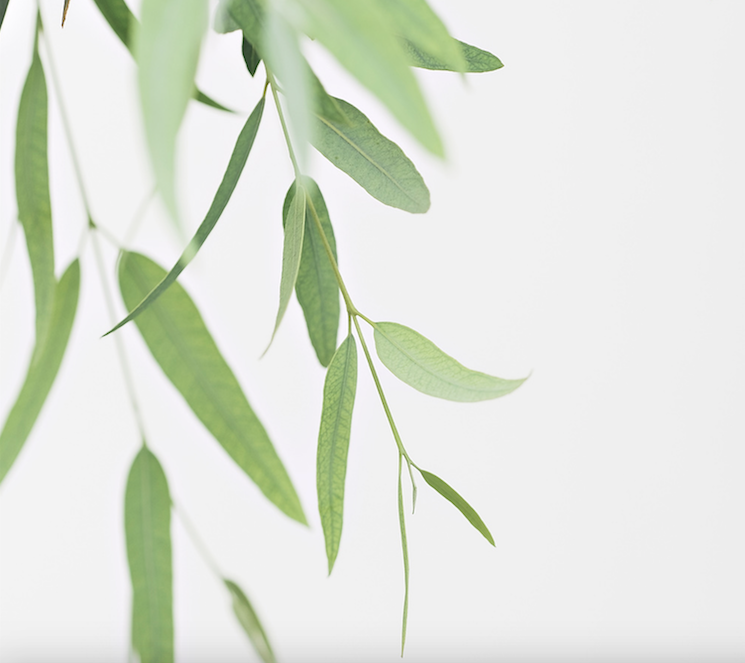 Ramadan shouldn't be an excuse to abandon your fitness regimen. Whether you are a seasoned fitness enthusiast or have just recently started classes with us, fasting during Ramadan does not need to be the end of your exercise regimen until after Eid!
We want to help you prepare your body for Ramadan and keep your motivation up throughout the entire month! So we have tailor-made a month-long  program of diverse group fitness classes ( you could say our own version of the mainstream "Bootcamps"), with the purpose of promoting the sustainable practice of physical activities during the month of Ramadan and beyond. This program is fun, accessible and fasting-friendly. Join us to prepare your body to stay active while fasting in a safe and supportive environment.
The program outline:
– BCA test (body composition analysis) at the beginning of the program to track progress
– 'Strategic Eating' A talk by Ryan Penny on how to consciously eat in Ramadan to maintain good health, high energy levels, and even lose weight.
– Eight Super Circuit classes (High Intensity & Fat burning)
– Four Body Weight classes (Moderate Intensity & Muscle sculpting)
– Four Pilates classes (Stretch & Recovery)
– BCA test (body composition analysis) at the end of the program to track progress
– 20% discount on fresh cold-pressed juices.
The all inclusive cost of the Ramadan Package is: 1500AED
Note:
The classes mentioned above will be conducted in different times than current Hundred Wellness existing classes.
Classes will be exclusively LADIES ONLY. The program will start on May 8th and run through until June 8th, with the classes being offered on Mondays, Tuesdays, Wednesdays and Thursdays at 4:30pm.
All classes support a maximum of 8 people. Classes must be booked at least 4 hours in advance.
To learn more or to book your spot, email or call us on +9714 344 7333
---