Monthly Archives:

September 2017
free workshop | parenting with emotional Intelligence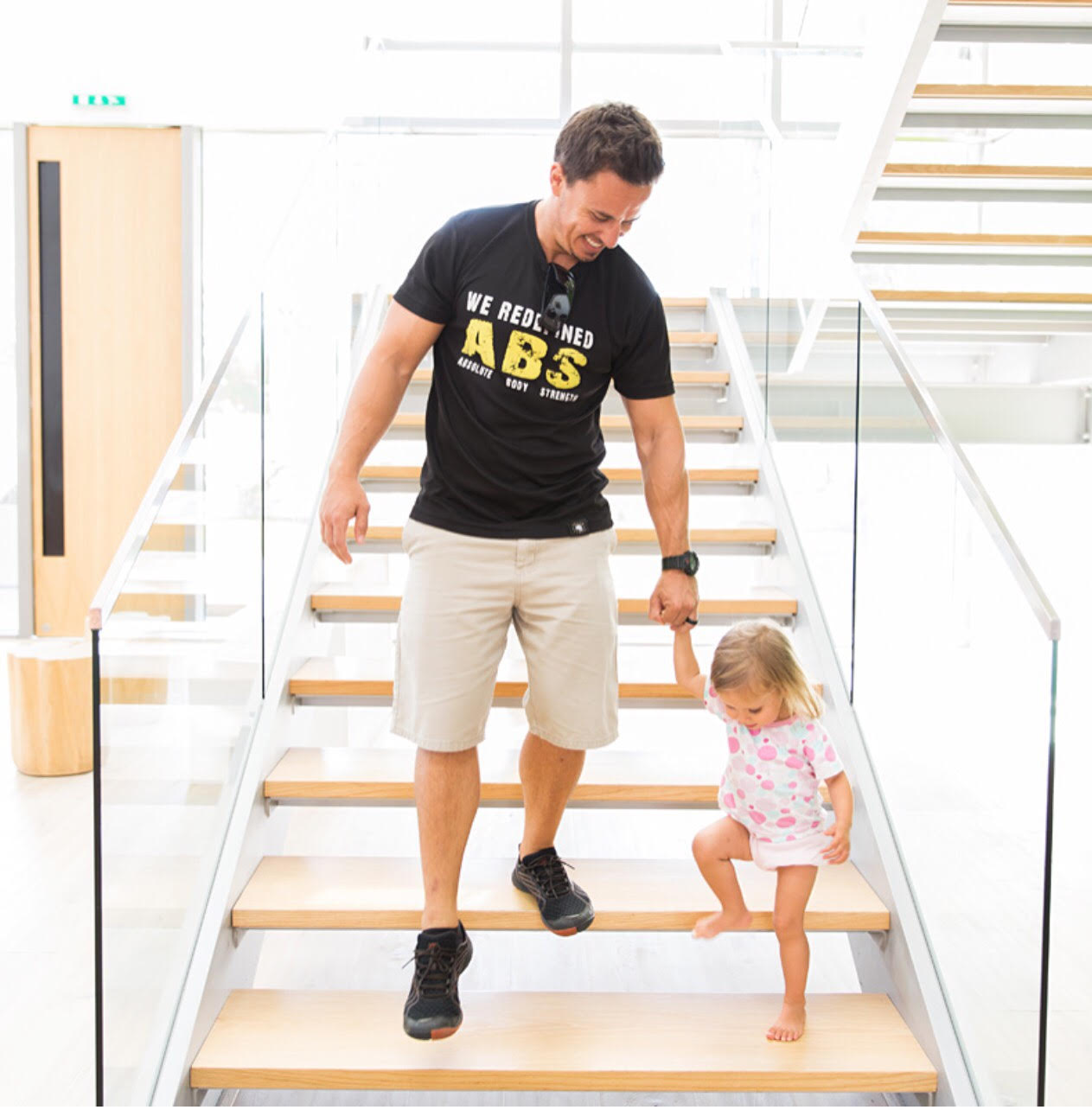 As a parent, would you like to expand your awareness and understanding of 'Emotional Intelligence' (also known as EQ) to support your child? 
As we all know, kids are lively, witty, fast-talking, and more often than not they do the unexpected. One moment they may be running around full of joy, and the next crying in complete frustration while flinging toys across the room. These childhood meltdowns can be important opportunities to teach your child how to manage strong feelings and calm themselves down at an early age i.e. growing emotionally. . . and the secure circle of the family is the first and best place to teach these life lessons. 
On October 12th,  we are hosting a free interactive workshop with former school principal, teacher trainer, and SleepTalk Consultant Trainer Beryl Comar. In this two-hour workshop Beryl will share actionable tips to teach you how to communicate with children so that they listen, and she will also teach you as a parent to listen so your children can engage and share their feelings and thoughts.  
Not sure if this workshop is for you? Take a look at the questions below: 
01. Do you and your children keep cool and stay calm in stressful situations?  
02. Is your child confident and independent?  
03. Is he or she sociable and friendly?   
04. Does your child display empathy towards others and play well in a group?   
05. Can they express their emotions?   
06. Can they control their own moods and behaviours?  
Did you answer "no" to ANY of the above questions? Don't worry if you did, it's ok because Emotional Intelligence (EQ) is a new concept to most people, and is not set in stone, so with the proper guidance it can be developed and strengthened!
So if you are free, join us for this parenting workshop is designed to help you understand your child's social and emotional development, and how to nurture your child's social and emotional skills.  And if you aren't able to make it, Beryl will be seeing seeing clients in private sessions in the centre, and to book you can call us on +9714 344 7333 or email us.
Date: Thursday October 12th, 2017
Time: 9am -11am
Location: The Hundred Wellness Centre
Reminder: Limited spots available, so you must register and RSVP via email or call us on +9714 344 7333 to book your spot
---
dealing with changes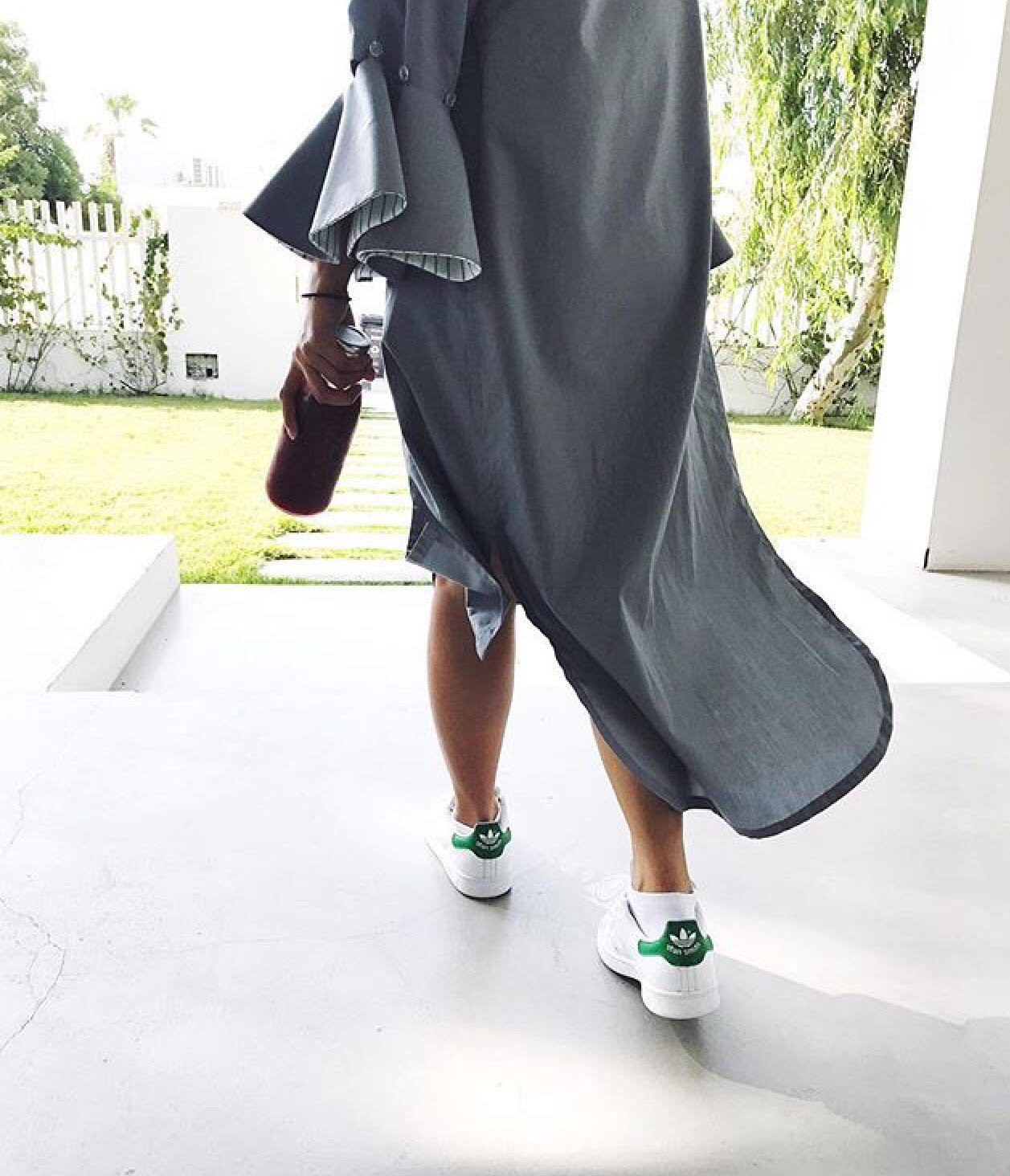 It's Autumn, and changes are beginning as we are settling in after our return from the Summer holidays— new house, new job, new school, new rules and regulations, new fees. So many changes, nothing seems the same, even some roads have changed! Many young adults have flown the nest, gone off to university or started their first 'proper job'. There are teenagers starting sixth form or college, kids gone up a year at school and even little ones about to start school. 
For all concerned, it can be stressful, and scary. Changes of any kind can throw us into the 'fight or flight' part of our brains, where it perceives the situation as a threat. This triggers a protective mechanism that can lead to anxiety, anger, bad habits such as smoking or overeating, excessive sleeping and tiredness, or insomnia and panic attacks. 
With all these changes in mind, the timing couldn't be better for us to welcome back our friend, and renowned Emotional Intelligence Development Specialist, Beryl Comar to The Hundred Wellness Centre for the months of October and November. For those that do not know her, Beryl is a published author and the first person to introduce Hypnotherapy, NLP and EFT to the Middle East in 1990's. She has worked internationally around the globe with royalty, celebrities and famous athletes, and is pretty amazing! 
Now there may be a single cause of your stress, or there may be a number of small challenges that have built up over time. This in turn might make it harder for you to distinguish what the root cause is, but that is how Beryl can help! 
We asked Beryl to give us some insight to share with you all, and here's what she said:
 4 Tips for Mind and Soul Health to Be Aware Of (and keep note of) 
01. Most people can only "see" their problem from a conscious perspective (i.e. in the way the problem shows up in certain situations and circumstances in their life).
02. If a person has not been able to "get past" their problem through their own conscious life choices, then the REAL underlying issues (the "root" of their experienced problem) is, in fact hidden at a subconscious (unseen) level. 
03. To fully resolve a person's problem (if they themselves have not been able to resolve it through conscious life choices) is to work at their subconscious level and address the real underlying issues buried there.
04. The "language" of the subconscious (the language a person's unconscious can understand and properly process) are senses and how we symbolize these. "We are the movies we play in our mind" says Richard Bandler (the teacher of Tony Robbins and Beryl Comar) 
Becoming more emotionally intelligent (using hypnotherapy, EFT/tapping and NLP techniques) can help relax and calm anyone going through these stresses and changes, and can help to erase the blocks that have built up over a lifetime … "You rarely see a stressed kid, we learn to be stressed, so let's release those old burdens" says Beryl. And Beryl knows what she is talking about! When she finds a person's exact subconscious senses and symbols she knows how to change the subconscious with NLP, EFT or hypnotic metaphor to fully resolve deep-seated underlying issues in just one to three sessions maximum!! 
To Book your private session with Beryl (starting October 4th) please contact us via email or call us on +9714344 7333
Guest contributor: Beryl Comar
---
stretching our branches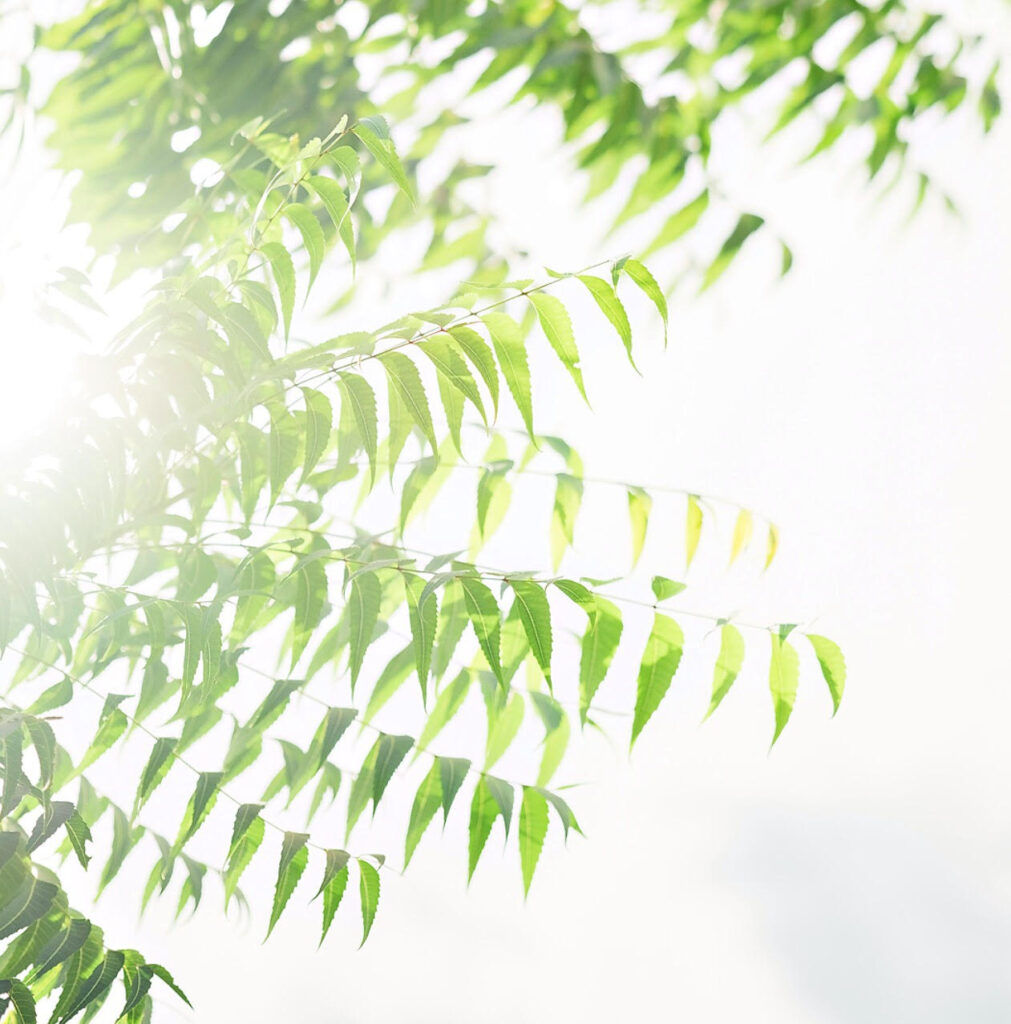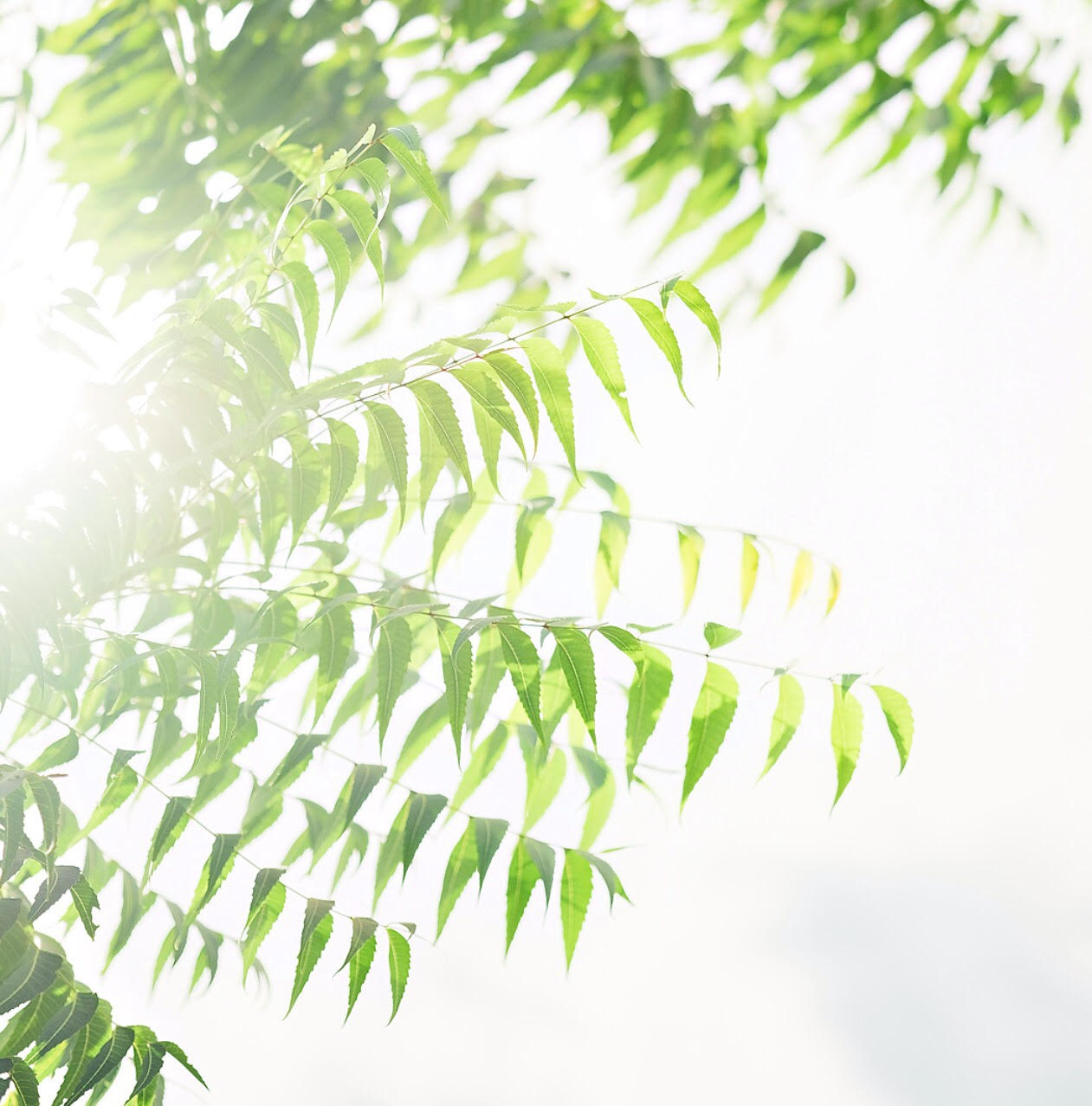 Continuity gives us roots; change gives us branches, letting us stretch and grow to reach new heights.

– Pauline R. Kezer
What a difference a year can make! Can you believe that almost 12 months have passed since we shared our revamped logo with you all?! That reveal, marked the start of our renewed journey— a journey that has been branching out with an even deeper focus on all things holistic.  
But what do we mean when we say 'holistic'? At The Hundred we believe that to achieve optimal health we must gain balance in all aspects of our life – body, mind and spirit. So that means we don't believe that we can/should focus on just one aspect of wellbeing, we look at everything as interconnected. As we continue to deepen our roots, we are spreading our branches even further to bring you even more cutting edge therapies, natural supplements, and effective classes. We are continuously working to provide our community with a place to actively transform the mind, body and spirit, to help change the way you feel and think. Our space truly represents the passion and vision of wholeness, and is a place to grow, learn, or simply reflect..
If you take a close look at our logo, you will see that it looks like the core of a tree. When we created the wellness centre, we wanted to offer a space that could function as the core of your healthy lifestyle. And just like a tree, when we think about our centre, it is very much a place that is deeply rooted in its location, that is organically growing stronger in wisdom and life. The wisdom is provided by our experts, and the life is provided by our inspiring clients. 
To discover the inspiration behind our revamped logo, created in collaboration with the talented Imagist London (who also designed the Hemsley + Hemsley logo), lets hit rewind and read our post from a year ago below:
To create our new logo we worked closely with Imagist London who have previously worked with The Hundred's favourite foodie sisters – Hemsley + Hemsley. As many of you will know, the 'Hundred' in our name refers to the classic Pilates move, which is also called the hundred. This movement, first created by Pilates founder Joseph Pilates, focuses on the core of your body. It's a movement that engages every single muscle in your body (like many Pilates exercises), and prepares you for your Pilates class and the day ahead. It's one of the key foundations of the Pilates method – and the reason we named our health and wellness concept after it… As The Hundred Wellness Centre founder, Asma Hilal Lootah explains: "I picked a pilates move name because we started as a pilates studio and my passion for pilates is what kickstarted all of this. I chose 'the hundred' specifically, because it evokes nice memories with the group I used to practice with. We became friends and used to complain when we had to perform 'the hundred' because it's quite challenging – but also with the 100 breaths it's just lovely. We dreaded the effort involved but absolutely loved the achievement and the results."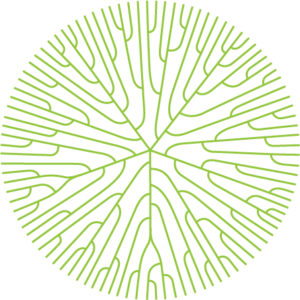 "The Hundred Wellness Centre is a place rooted in its location and if you look at our new emblem, there's a real sense of rooting. Of being at one with nature and all of the different 'shoots' of wellness that you can awaken your body and mind with and explore with us here…"
Imagist London worked closely with us to bring the philosophy of both The Hundred Wellness Centre Dubai and the hundred Pilates movement into – what we hope you will agree – is a beautiful new emblem.
If you look closely, you will see that it looks like the core of a tree. When we created our wellness centre in the heart of Dubai, we wanted to offer a sanctuary that could function as the core of your healthy lifestyle needs. This is why we worked so hard to find the very best people to provide the very best wellness services for you – including Pilates, super circuit, physiotherapy, Gyrotonic, yoga, homeopathy and natural medicine, infrared sauna, BioKat Bioresonance therapy, thermography and so much more – all under one roof. This is reflected in the new logo, the core is both our centre and the exercise, and really the foundations for your health and wellness journey with us.
"The Hundred Wellness Centre is at the core of your wellness needs. Our new emblem captures that perfectly, and we hope you will love it as much as we do."
Your growth is our passion, whether it's overcoming an injury with our physiotherapist, improving your strength and core with our Pilates workouts or educating yourself about the very best nutrition you can give your body with our workshops and supplements. Again, if you looks closely, you will see that this growth – which is at the core of our passion – is represented as the branches or lines of the emblem grow in size and direction.
Our new emblem also features 100 little lines or branches (count them!) and 5 roots – or bigger lines – which represents the five breaths in and five breaths out that you do with the hundred Pilates movement. Also, if you look at the negative space surrounding our new emblem, you will see that there is a little leaf, which was a totally organic, happy little accident. We hope you love it as much as we do, and we look forward to sharing more new things later this year… Stay tuned.
Feeling inspired? Find out more about the wellness services and fitness classes available at The Hundred Wellness Centre Dubai here and start your ultimate health journey…
---
healing with Maya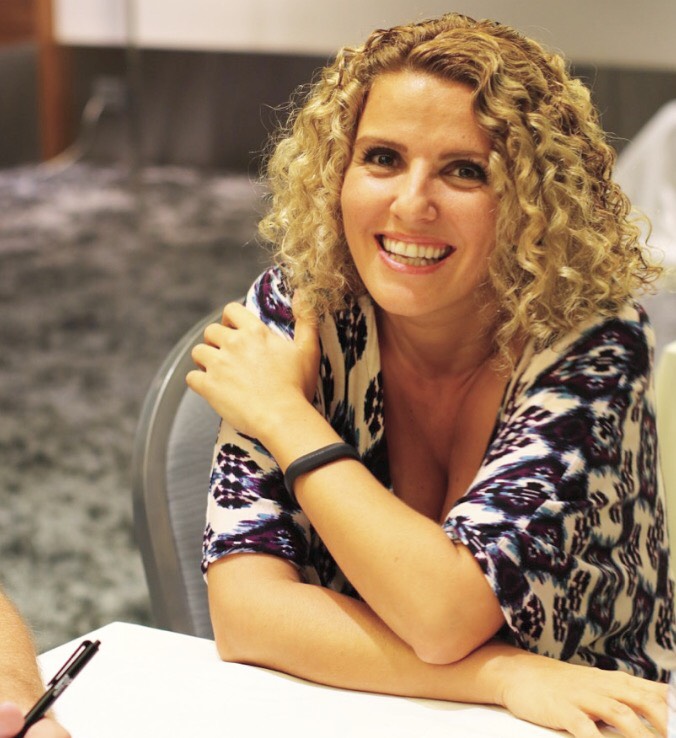 At The Hundred, we consciously hold space for you to grow while we support you to heal, thrive and go through powerful transformations into the authentic, healthy, glowing you.  We are here to show you it is possible to not settle for a lesser life than the amazing one you're meant to have.
And we are honoured to facilitate and offer you the tools needed to achieve this. One of these tools is Theta healing. It is said that Theta Healers are now on the forefront of mapping the mind/body/energy connection. And whom better to facilitate these sessions other than the Wonder Woman of Wellness herself Maya Badran. We have had the pleasure in working with Maya over the last year as she facilitated the very successful 'Forgiveness clinics' here at the centre. As Theta healing is relatively new to many of you, we sat down with Maya to ask her more about her process and what to expect from a session with her.
Hello Maya, can you tell us a bit more about what you do? I am a ThetaHealing Practitioner and Instructor. I use a technique called ThetaHealing, where I can assist my clients to change negative beliefs/blocks in their subconscious mind using the Theta Brain wave. Once these blocks have been changed, the person can live their life without being held back by these limitations. For ex: if someone has a phobia, I will do a process called "digging" to reach the root cause of the phobia, and once we release that block from the subconscious mind, the client will no longer have the phobia. It is pretty simple and very effective. The same work can be done to release fears, war traumas, traumas of abuse, abandonment, death of a loved one, divorce or breakup associated emotional pain. Thetahealing is very well known for the great effect it has on helping people forgive themselves and others and also on manifesting great thing into one's life too, ex: a job, a bonus, a partner, etc…In summary, ThetaHealing empowers people with tools to free them from fear, to show them the truth of the world that we live in, to help them manifest true health and anything else they might desire into their lives, to guide them into finding their life's purpose which will create a deep sense of fulfilment and everlasting happiness. 
What in your opinion is the reason for the rapid growth in theta and energy healing? I believe the planet is awakening to the realization that the power is within us (not outside of us), that we are not victims or passengers on this journey. And with this realization comes empowerment. By realizing that we create our reality (including our health & wellbeing) with our thoughts and words, therefore we become more accountable to choose more positive thinking and communication. The only reason something become main stream is because people are seeing tangible results. People are becoming more aware and they now understand more than ever that it is a mind game (mind over matter). People now want to turn in for answers, they want to learn the tools that will help them in shifting their realities, they feel that there is much more to this world than what meets the eye and they are curious to know more about how this universe works and how to make the best out of this journey. 
Would you say that Theta healing is an alternative to seeing a traditional psychologist or therapist? ThetaHealing compliments all conventional therapies, especially that a ThetaHealer cannot prescribe any kind of medication that the client might need. Therefore, we work hand in hand with doctors and psychologists/psychiatrists. We always encourage clients to seek help in any way that they feel supports their healing whether it is conventional or alternative. We believe in bio-individuality (there is no such thing as one size fit all approach). Theta healing is just another option out there for those who feel that they want to experiment with something different. 
What can people expect after their first session with you? To feel great! Mind, body and soul.. Clients usually experience a sense of happiness, joy, relaxation, safety and inner peace.  They are more able to forgive themselves & others and let go of what no longer serves them. They also start to understand more that they are creating their reality with their thoughts. They will also realize that they valuable and significant to the planet, and that the Creator/God/Love/Source loves them unconditionally. 
Give us a real life of example of a life changing story of one of your current or previous clients. (Something to encourage us with) Based on our experience the success stories are numerous, from getting their dream jobs to freeing themselves from debt to finding true love, to restoring their health and finding happiness, to shifting their business around from total loss to profit within a year. The stories are numerous, but the most important thing that all of our clients have achieved is the feeling of inner peace and true sense of oneness and fulfilment. 
To learn more or to book your session with Maya please contact us on +9714 3447333 or email us
---