Monthly Archives:

January 2018
a power session with Beryl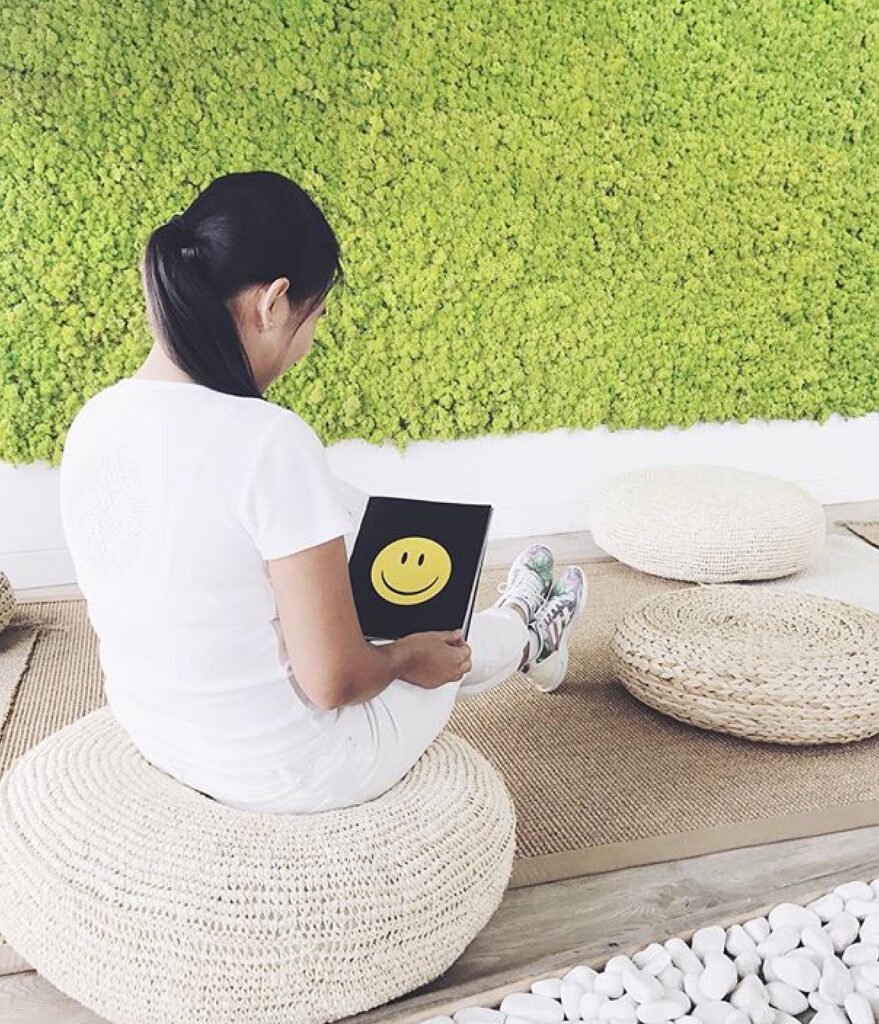 Ever wonder what a session would be like with an NLP Gold Master Trainer, Emotional Intelligence Development Coach, published Hypnotherapist, and Relationship/Communication Coach? Well, wonder no more! This month we are excited to welcome one of the only people on Earth that holds all those titles (and more!). Our super talented friend Beryl Comar is coming back to The Hundred Wellness Centre, and whilst she is here over the upcoming month, Beryl will be seeing clients to conduct private sessions using a combination of counselling, coaching, hypnosis, NLP and EFT for a variety of issues including: fears, phobias, stress, anxiety, relationships, communication, quit smoking, hypno-fertility, pain management, anger management, insomnia, grief, sadness amongst other things.  
Beryl has also been working with people that have a selective eating disorder (SED) or food neophobia (which is an extremely restricted diet, often to the point of avoiding entire food groups). She also is the only person in the Middle East trained by Felix Economakis in his "Freaky Eaters" techniques. She will be specializing in these techniques during her visits to The Hundred. She can help people with their "strange" food issues.
So, if you (or someone you know) have trouble eating healthy food because you're a picky eater. Or if you experience significant anxiety when trying new things, or eating things outside your comfort zone or, you have a very small repertoire of accepted foods.. consider booking a session.
Selective eaters can change, they want to change, but don't know how. Beryl can guide them through the change, so call The Hundred and make an appointment to see Beryl – places go fast! All ages welcome from 6-66
Beryl will be available Sunday thru Wednesday at The Hundred during February and April. Email or call us on +971 (0)4 344 7333 to book your session.
---
marathon runners | stretch it out 
Get your running shoes out and ready for some action, because in a few days it's that time of year again… Standard Chartered Dubai Marathon time! Now maybe this year you're running to raise awareness for a cause that's close to your heart, or maybe it's something that's been on your bucket list and is a personal challenge. Whatever your motivation is for running a marathon is, one thing is for sure— the experience is ambitious, and life-changing.  
Training for a marathon is an intense process that takes place over the course of months or even years. From building your base mileage, to working on your time and speed, you will constantly be challenging and pushing your body to its limits. So, it's no surprise that many runners implement yoga into their training for a marathon. Sure, we all know that yoga is a stress buster. But it also packs some serious perks for runners, like improving flexibility, easing aches and pains, and helping you recover from long runs and races faster.  And the body isn't the only thing to benefit from yoga. During a yoga practice the mind is also strengthened with a sense of determination that will definitely be crucial on race day. 
We asked our in-house super strong+ stretchy Yogi Walid for some of his favorite poses for runners. These can be practiced pretty much anywhere, but try focusing on these postures next time you're in a yoga class, and feel free to ask Walid for pointers on how to perfect them. Good luck on your race! 
Upward-Facing Dog Pose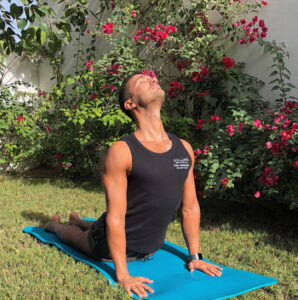 This pose will challenge you to lift and open your chest by expanding the rib cage, while strengthening your arms, shoulders and wrists, as well as increasing flexibility in the back and neck. This is an important pose in yoga for its ability to align the spine and stimulate the nervous system, and can be done before and after the run. 
Steps:
01. Begin lying on your belly with your legs extended straight back behind you and the tops of your feet relaxed down on the mat, hip distance apart. 
02. Plant your palms beside your ribs so that your elbows are bent approximately 90 degrees and your forearms are relatively perpendicular to the floor. 
03. Look up and on an inhale, press firmly into your palms and straighten your arms, lifting your torso, hips, and the tops of your thighs up off the ground. Your shoulders should be stacked directly over your wrists. 
04. Relax your shoulders away from your ears, then begin to roll your shoulders back and find the action of pulling your chest forward through your upper arms.  
05. Keep your belly in toward your spine. Remain in the position for 5-10 deep breaths, then exhale slowly and come back to starting position. 
Bridge pose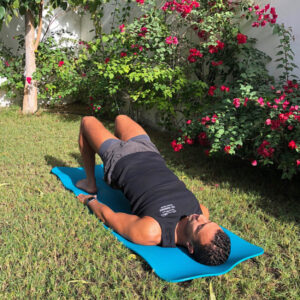 This pose can be performed before or after a run, and is effective in relaxing the body and reducing stress. It stretches the chest, spinal cord and neck, and works exclusively on your spine and hip joints. It also helps relieve pain, stiffness and discomfort in these regions and helps resolve any disorders associated with the neck, arms and palms.
Steps:
01. Lie flat on your yoga mat, with your feet flat on the floor, and your arms by your side, and knees parallel to your hips. 
02. Now exhale and push up, and off the floor with your feet. 
03. Raise your body up leaving your neck and head flat on the mat, and the rest of your body is in the air. You can use your hands to push down for added support. 
04. Stay here for a few deep breaths, then bring your spine back to the floor by articulating it one vertebrae at the time. 
Legs-Up the Wall Pose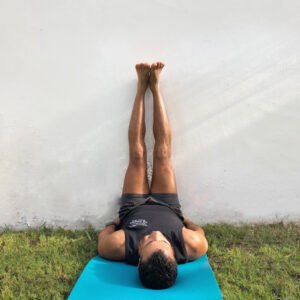 This a restorative yoga pose that allows the mind and the body to relax, relieving stress and tension while stretching the hamstrings and back after a run. 
Steps:
01. Find an open space near a wall.  
02. Lie on your back, making sure that your hips are grounded on the floor as the back of your legs press against the wall, and the soles of your feet face upwards. It will take you a little bit of movement to get comfortable in this position. (you can also bend your legs a bit if you have tight hamstring muscles). 
03. Now take a few minutes to breathe and enjoy this relaxing stretch!
We hope that these help and remember: A muscle is only as strong as it is flexible! So get stretching!!
---
gratitude challenge | count your blessings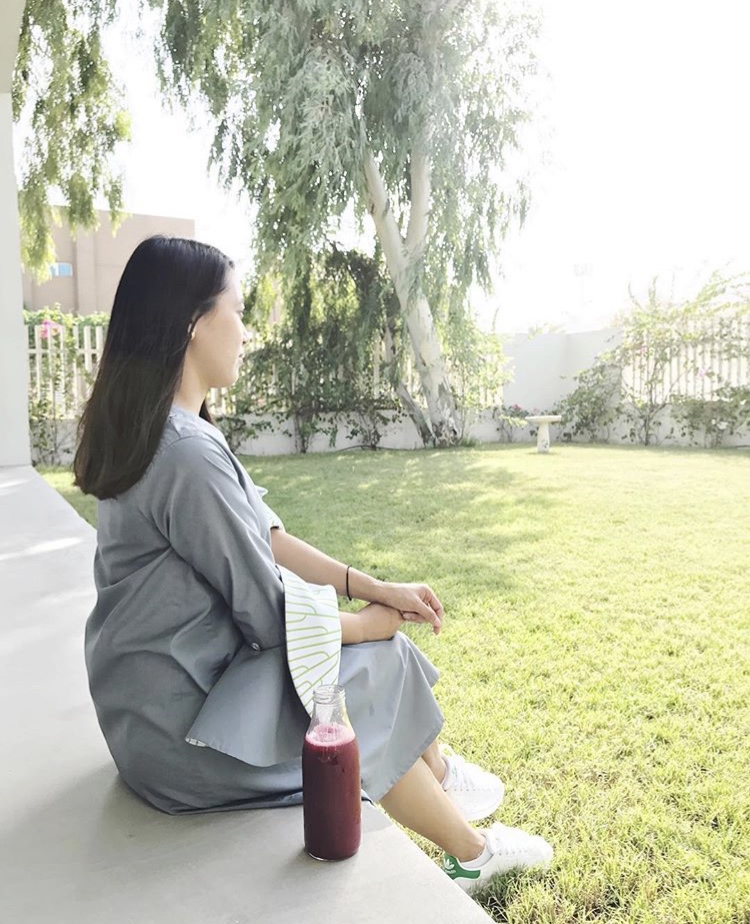 Expressing gratitude isn't always easy, actually sometimes it's work.. Really hard work! Why? Because we can get so caught up being busy with our to-do lists and keeping up with everyone in the fast lane, that some days can leave us completely losing sight of all the gifts that are all around us.  
You see, gratitude isn't something that only happens to us when good things come.  It's something we practice and cultivate and give.  'Gratitude unlocks the fullness of life.  Gratitude turns what we have into enough, and more'- Melody Beattie.  It's so easy to look at the 'little' things and think of them as small and non-important.  But let's shift that perspective and look at each and every one as a little miracle.  And the everyday miracles and gifts in our lives were meant to be acknowledged, shared, and passed on.  
To help you on your gratitude journey, here are a few tips to become more aware and able to practice gratitude in your daily life. Simply choose 5 minutes (or more) a day to sit quietly and express your gratitude by writing them down – big and small. This practice alone will improve your overall outlook on life. So, go ahead, write 10 things, or write 50! The number isn't important… Just give it a try! 
This month, we have a special challenge for you.  Pick a friend, family member, colleague or whoever, and agree to share daily 3 things that you are each grateful for. You could also do this on social media possibly, by paying it forward and sharing stories of giving (maybe highlight a friend or small business who is doing great things for others!)   Let's help each other appreciate and celebrate the blessings all around, and right in front of us!  You never know how your little gesture of thanks — whether a text to a friend, an open door, a small donation, a smile, or an unexpected long hug will completely change someone's life. 
Make thanks AND gratitude happen today.  Let's get started right now! What are YOU grateful for? Let us know in the comments below or tag us on social media @thehundredwellness 
Quick exercise: Thank someone RIGHT NOW.  If you are reading this, you either have a phone or a computer, so make the call, send that text or write that email.  You never know how your kind gesture it will affect and change a person's life. 
---
goals with intention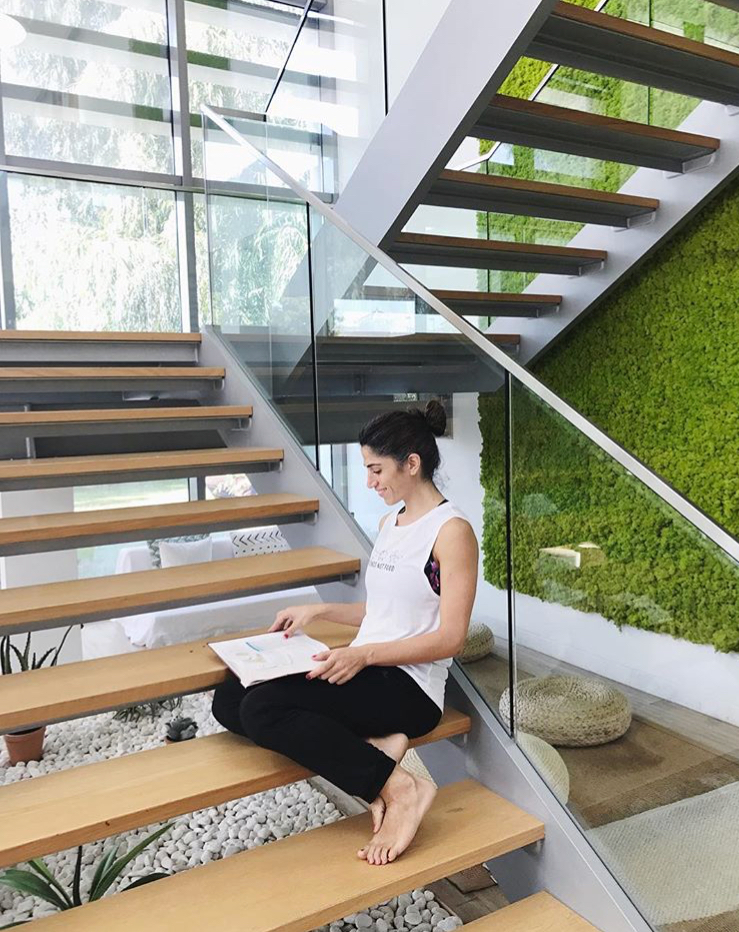 Ready, set, goals! Here we are in January! With another 12 months to really push ourselves to live the best way we can. Twelve more full months to live intentionally and be the people we want to be. 
It's so easy to get caught up in our bad habits, routines that no longer serve us and relationships that are sometimes more negative than positive. 
It's easy to keep doing everything the same. It feels comfortable. It feels safe. It gives us that much sought after feeling of security. 
But here's the thing … when you change things up and push yourself to step out of your comfort zone and change usual patterns, you'll never regret it. New goals don't have to be loud and 'big' to be powerful. What they need to be, is sustainable and real. Connected to what matters to you. Authentic to your life, right now where you are. 
To get some clarity and direction, take a few minutes of quiet for yourself this week, turn your phone on silent and answer these questions. 
01. What's your word? —With a whole year ahead of you, what is one word that you would like to define your everyday actions going forward? What one word resonates most with you, pulling together everything you want to grow and nourish? Your word can be taken as a mantra, a reminder, or even a promise. And the good news is that a word can't be 'broken' like a resolution — so, it feels more gentle and forgiving somehow. 
Note*: When you are thinking about your word, it can be for the season ahead, not for all of time. It doesn't have to be perfect, and you can always change your mind later!  
02. What's important to you? —What areas of your life, and your personal journey need the most attention this year? Get real with why you want these things to happen, what you will need to do, and why they are important to YOU. Answering these questions will help you act on your goals. 
03. What you are saying YES to, and what you are saying NO to? — First off, there are no wrong answers here. Examples can be: saying no to 'comparison', and saying yes to 'less time on social media'. Remember you are making decisions, and by saying no to one thing, you are saying yes to something better! These two lists will help clarify where you are going and where you DON'T want to go in 2018. 
Share your thoughts, words, and lists with a close friend, or even with us here in the comments to keep yourself accountable! 
---