Monthly Archives:

March 2019
What is your IKIGAI?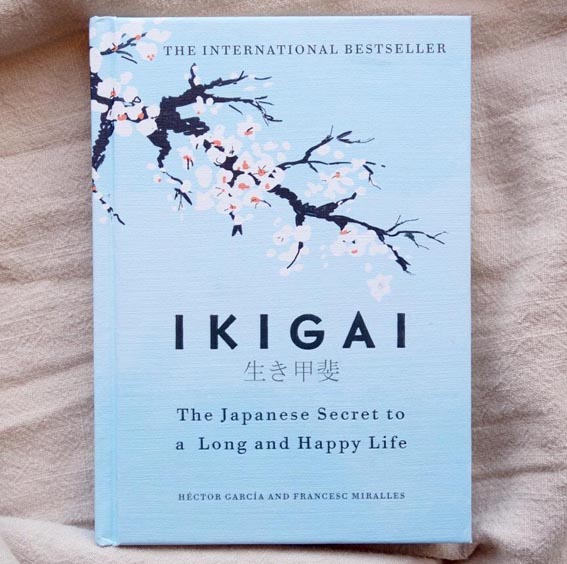 Hidden deep inside each of us, we all have what is called ikigai. This mysterious Japanese word translates to a sense of purpose in life or what a French philosopher might call a "raison d'être". While many may have found their ikigai, others continue their ongoing search for it although it resides within them.
Authors Hector Garcia and Francesc Miralles wrote the international bestseller book Ikigaiwhile researching the concepts of longevity and meaning or purpose in life. The book was born through the discovery of this Japanese philosophy on longevity and happiness, in particular while studying why the inhabitants of the island Okinawa in the south of Japan live longer than people anywhere else in the world. For every 100,000 inhabitants in Okinawa, 24.55 people are over the age of 100 which is far more than the global average.
Known as the Village of Longevity, Okinawa holds first place among the world's Blue Zones which include 5 regions in the world where people live the longest. The other blue zones include Sardinia (Italy), Loma Linda (California), The Nicoya Peninsula (Costa Rica), and Ikaria (Greece). Members of these communities consume little meat or processed foods, walk rather than drive, and enjoy gardening and growing their own vegetables. A common saying in Japan known as "hara hachi bu" refers to the ancient wisdom advising them to "fill the belly to 80 percent" and avoid overeating and burdening the body with long digestive processes which accelerate ageing. Okinawans have a body mass index between 18 and 22 compared to 26 or 27 in the United States.
It appears that nurturing friendships, keeping busy and active, eating light, getting enough rest and fostering yuimaaruor strong social ties and a sense of community are all essential elements for good health. However at the heart of the joie de vivre that inspires these centenarians to joyfully cherish each day is their ikigai. The book goes on to describe the experiences of many centenarians who may have had difficulties in their lives, but are equipped with a positive attitude and a high degree of emotional awareness and resilience – another key element for longevity. The concept of Ikigai offers readers insights into time-tested approaches that inspire purpose and passion in a way that moves us from material possessions towards a life where living with less creates happiness, vitality and longevity.
The concept of Ikigai offers readers insights into time-tested approaches that inspire purpose and passion in a way that moves us from material possessions towards a life where living with less creates happiness, vitality and longevity.
A complete lifestyle destination in Dubai, The Hundred offers all of the elements of wellness under one roof including Pilates, Yoga, Physiotherapy, holistic treatments, a cafe and so much more. There are many things that make The Hundred Wellness Centre unique, please give us a call on +9714 344 7333 to learn more!
---
Will Pilates Give Me Flat Abs? | Pilates Studio in Dubai
Washboard abs. Toned 6 pack. Sleek stomach. We all wish for that. Here is a great low down on the most popular question we get from our clients …. will Pilates make me lose weight and give me a flat stomach?
Stomach fat is made up of 3 components: visceral fat, subcutaneous fat, and a weak core. 
The first component of stomach fat is the visceral layer around and between your organs. Visceral fat is used as protection. When you are overweight it will also act as a storage area.  Visceral fat is tight, so even though your stomach will bulge it will feel tight.
The second type is subcutaneous fat.  This is the layer directly under the skin.  This is the fat that feels and looks 'flabby'.  Woman store more subcutaneous fat than men (mainly for use during child rearing). Men with excess abdominal fat generally have hard or tight tummies while woman have loose and flabby tummies. This is due women storing fat in the subcutaneous layer as opposed to visceral layer.
The third cause of flabby tummy is weak core muscles and this is where Pilates can be a huge benefit.  Not only for strengthening and tightening the core muscles but also for burning fat and increasing blood oxygenation which burns more calories and increases cell renewal.
Pilates Strengthens a Weak Core
Since it is not possible to directly lose fat from just your stomach, you have to lose fat from all over your body.  To do that you have to increase your cardiovascular work, eat less, breath properly and of course do pilates!
The one place we can 'spot' train is a weak core and the ideal form of exercise to do that is Pilates.  In fact the whole basis of Pilates is about core strength in the pelvic floor, abdomen and back. For visceral and subcutaneous fat, they have to be burned off with the rest of the fat in the body.  Pilates makes your muscles stronger and more efficient at burning fat, it also trains the muscles that help you breath (the intercostals ) and makes your lung capacity bigger and more flexible.  The easier and faster exchange of oxygen into carbon the more calories you burn and this increased exchange also increases cell function by pumping more oxygen into the blood.  However Pilates on its own will not burn large amounts of calories.  Which is why we recommend another form of cardio exercise, walking, swimming and cycling are perfect.
Other Factors to Reduce Stomach Fat
There are a few other things to consider in relation to the fat on our stomachs.  We all have different genetic make up and some people store fat more on the stomach.  Some store on the hips and thighs etc.  Also the place that you last stored fat will be the first place that it comes off when you lose fat. Woman tend to store fat on the stomach and thighs first so this will potentially be the last place that will shed excess weight.
There is another factor that will effect stomach fat – stress.  When we have a lot of stress in our lives (who doesn't have a lot of stress in their lives these days?) we release more of the hormone called cortisol which triggers fat storage in the abdomen.  Pilates helps to address the stress in our lives because it takes you out of your day completely for one. two or three hours a week.  You focus on your breathing, your body and your mind and that is deeply relaxing and stress reducing.
To Recap, Can Pilates Give You a Flat Stomach?
Yes! By doing Pilates to  strengthen core muscles, increasing the fat burning efficiency of the body, and by reducing stress in your life.  In fact Pilates combined with another form of cardiovascular workout can provide huge weight loss benefits.  But a one off session once a week for three or four weeks will only give you a basic understanding of Pilates principles. You will  need a more intensive practice of 3 or 4 times per week, plus some form of fat burning cardio exercise, and address the stress in your life, eat a healthy balanced diet to get really great results.
To get the most and best results, it is always advised to train with an expert and we invite you to join us at The Hundred Wellness Center in Dubai with our watchful Pilates experts to reap the best in your workout. We offer private and small group classes to ensure best results, from Mat Pilates to Reformer, Cadillac, Pole, Chair….don't let those names scare you off!
To discuss a Pilates class that's right for you, please e-mail us or give us a call  +97143447333. See the class schedule here.
Email UsCall Us +971 (0)4 344 7333
---