sustainable weight loss: "only two words really matter"
January 16, 2017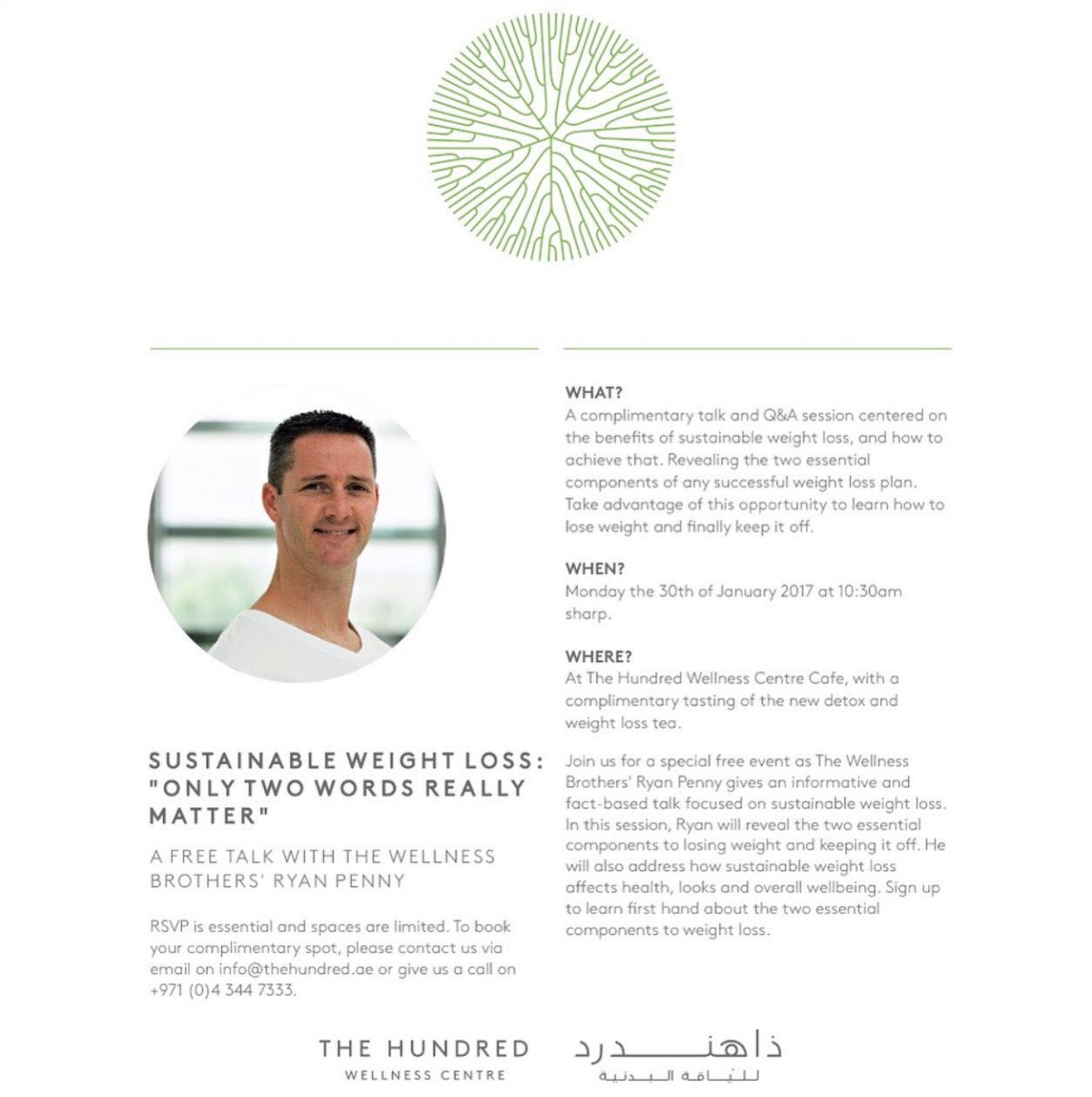 You are invited to join us for a complimentary talk and Q&A session focused on the benefits of sustainable weight loss, and how to achieve them. Discover the two essential components of any successful weight loss plan and take advantage of this opportunity to learn how to lose weight and finally keep it off.
On Monday 30th of January at 10:30am, Ryan Penny will host an insightful free talk centered on sustainable weight loss and it's benefits at The Hundred Wellness Cafe.  Enjoy a complimentary cup of our new detox and weight loss tea whilst Ryan reveals the two essential components to losing weight and keeping it off once and for all! In this session we will also learn what the plan involves, and how when it is done right, losing weight can postively affect your health, and overall wellbeing. Don't miss it!
RSVP is essential and spaces are limited. To book your complimentary spot, please contact us via email on info@thehundred.ae or give us a call on +971 (0)4 344 7333
We look forward to welcoming you on the 30th.
Find out more about The Wellness Brothers' services at The Hundred Wellness Centre here and here.
---