Happy Healthy Child | Emotional and Physical Health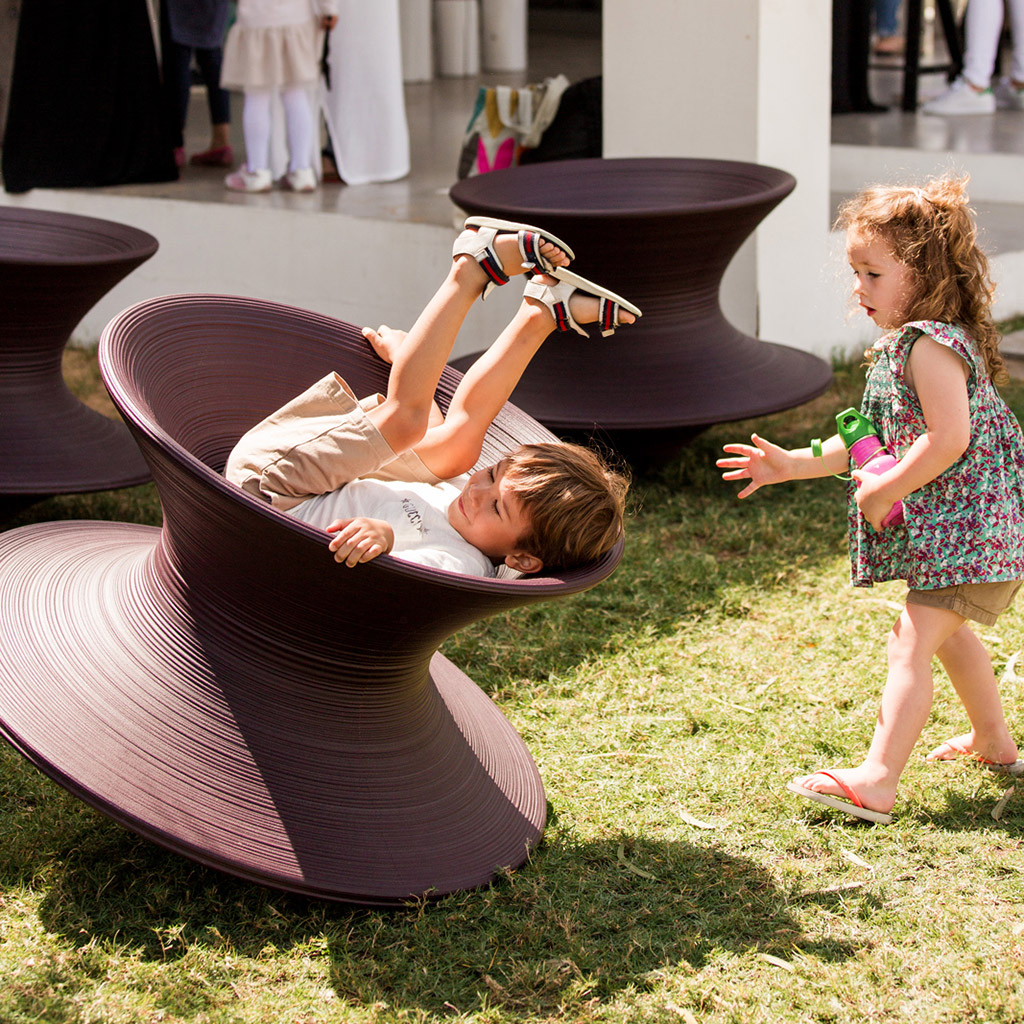 All parents want to raise a happy child.
As reported frequently by children's wellness advocates, the last two decades have seen a shift where "childhood" has moved indoors. The average child spends much less time in structured outdoor play, and many more hours in front of an electronic screen. This shift inside has had a tremendous impact on children's health as we see an almost doubling of childhood obesity rates in western nations. ADHD and pediatric prescriptions for antidepressants are also on the rise. All of this begs the question – What do children need to enhance wellness and be happy?
The National Wildlife Federation takes an in-depth look at how to balance screen time with green time in the report, Friending Fresh Air: Connecting Kids to Nature in the Digital Age. The report speaks to the benefits of technology as a valuable tool for learning and playing, but also offers insight into balancing screen and green experiences to rear happy and healthy kids. Connecting to nature is beneficial on so many levels and acts as a buffer against stress. It allows kids and parents to recharge their own batteries which not only boosts immunity and cognition, but also contributes to healthy social development. It is important for parents to include time to unplug completely and enjoy some disconnected time to connect with nature.
In today's world, there may be an emphasis on "being too clean"; meaning it's possible that we are obsessed with super-surfaces and super-clean bodies. Getting "dirty" outdoors actually offers many benefits for children in terms of happiness and good health. Research shows that kids who live in an "ultra-clean" environment suffer increased risks towards allergies, asthma and other auto-immune diseases. Contact with dirt allows children to explore the wonders around them through a sensory experience of various textures in nature, and also exposes them to a diverse population of healthy bacteria, parasites and viruses – all necessary for a robust and healthy immune system. Furthermore, studies are showing that children who enjoy gardening, digging holes, or making mud-pies also enjoy better mood and a reduction in anxiety and stress.
Speaking of healthy bacteria, our bodies are designed to host friendly bacteria in our digestive tracts and on our skin to protect from unhealthy invaders which may cause infection or illness. The overuse of antibiotics which is becoming a well-recognized epidemic in our society, kills the beneficial bacteria rendering children defense-less and prone to frequent illness. It turns out that the brain and the gut interact and communicate directly via the vagus nerve which points to the influence of nutrition on the digestive system and the brain. The feeling of "butterflies in the stomach" or "upset stomach" when anxious or excited speaks to this gut-brain connection. As such, it comes as no surprise that a healthy mind starts with a healthy gut. Incorporating more healthy fats from raw nuts and seeds and oily fish, to whole organic fruits and vegetables is a great way to enhance gut health and therefore, mental health.
Healthy eating not only influences health and happiness in childhood, but goes a long way to maintaining great health into adulthood and decreasing the risk of many diseases such as diabetes, heart disease and autoimmune diseases. Involving children with grocery shopping and learning to read ingredient labels is a great way to encourage healthy eating, which benefits children by stabilizing energy levels, improving mental abilities and mood, maintaining a healthy weight, and even preventing the onset of depression or anxiety.
Sleep is an essential aspect of good health which can be affected by busy schedules, addiction to television and electronic games, and a lack of physical activity. Good quality sleep for children may require anywhere from 8-10 hours and is vital for healing and repair for growing bodies. Regular doses of bright natural light improve the circadian rhythm of children making it easier to sleep at night, not to mention the added benefits of natural Vitamin D from sensible exposure to sunlight. Exercise, especially outdoors, releases soothing endorphins into the bloodstream which stimulates melatonin production, a hormone necessary for good quality sleep. Sleep is also an essential element for mental health and positive mood.
In summary, allowing children more outdoor play time, unplugging periodically from electronics, regular exercise, balanced wholesome nutrition, and healthy sleep habits all contribute to healthy, happier children. Setting aside time daily to connect with kids as parents also fosters stronger connections and enjoyable social relationships which are an important part of emotional wellbeing.
Parents also need to focus on their own wellbeing to help their happy child. If you have questions about your health, e-mail us or give us a call on +97143447333. All enquiries are completely confidential.
---
---
Homeopathy | The Law of Similars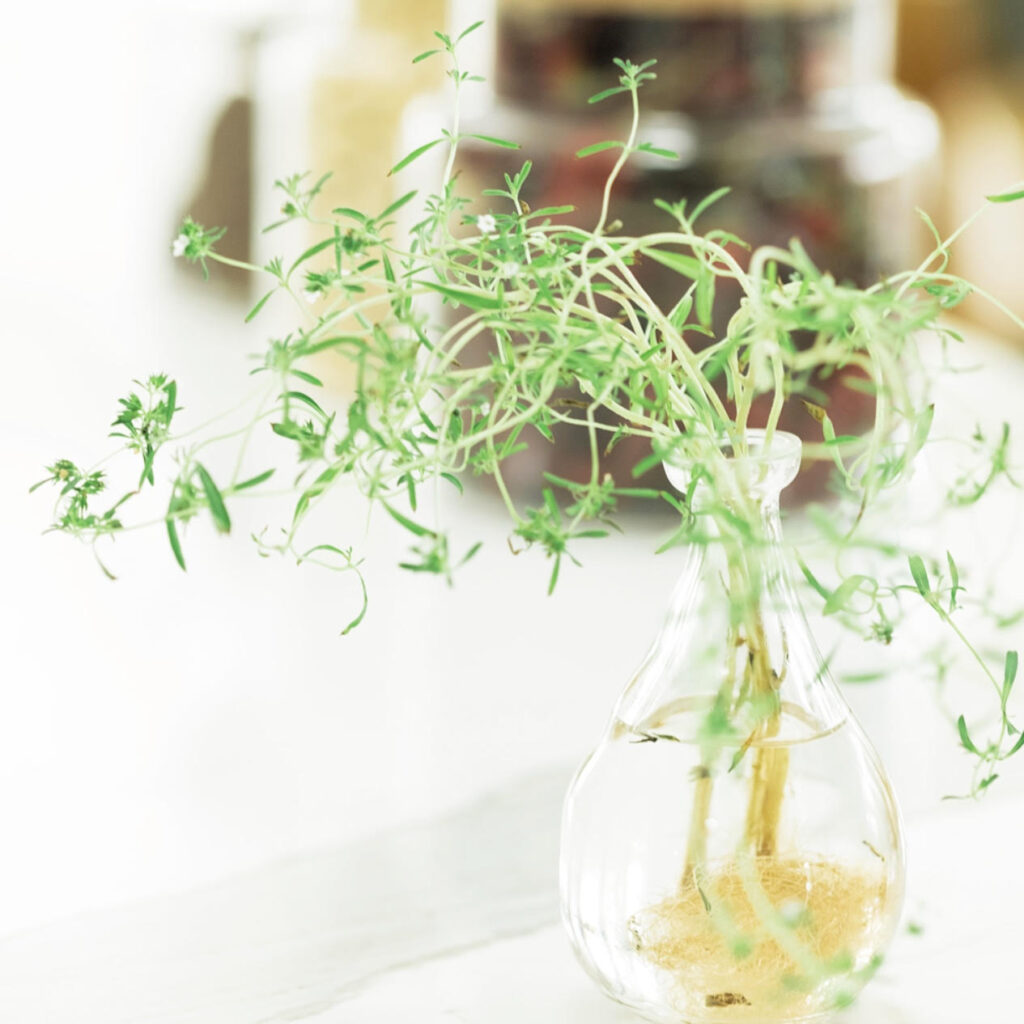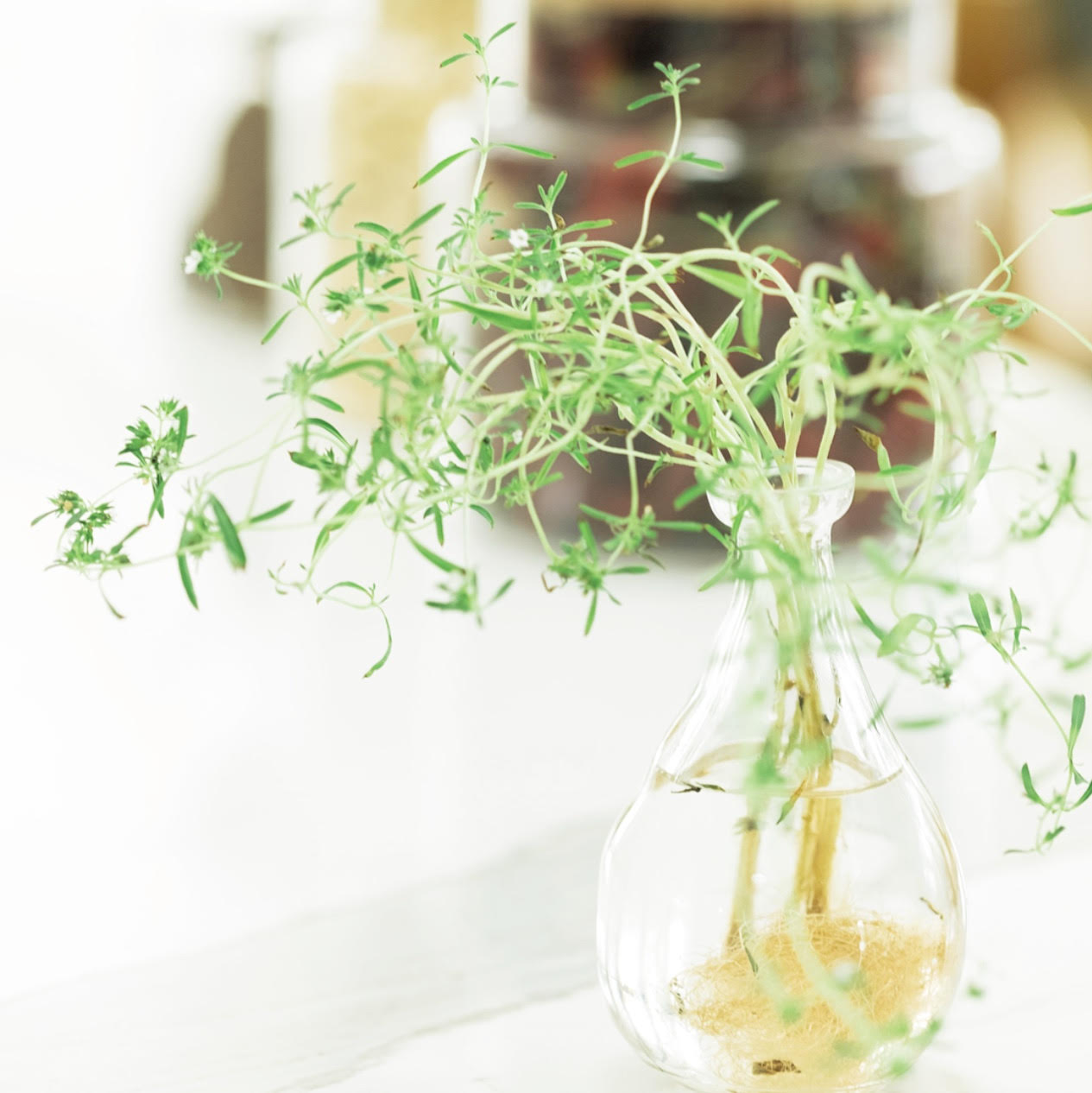 Homeopathy has been gaining more and more attention as its popularity spreads. And with good reason – it is convenient, safe, effective, and affordable. So… what is homeopathy?  
Founded back in the 18th century by Dr. Samuel Hahnemann, a German physician, this system of medicine is based on the premise of "like-cures-like," otherwise known as the law of similars. 
This law of similars was already known and utilized in several traditional cultures and was used this principle in healing practices, but it was Dr. Hahnemann who developed it into the system of medicine we know today as homeopathy.  
Homeopathy utilizes remedies formulated from various substances found in the plant, animal, and mineral worlds which are then diluted to make them more potent.  
The more diluted a remedy is, the stronger its effect on the body. The idea is that as the physical aspect of the remedy is weakened (through dilution), the energetic properties are heightened. 
Working by matching a remedy to the symptoms a person is experiencing (whether physical or emotional) clinical homeopathy looks at the whole picture of the person including all the tiny details that one may not think are relevant can make the difference between the correct match or not. 
Not just anyone can match and treat with homeopathy successfully. Clinical Homeopaths undergo extensive education and training to practice. They are skilled professionals that are trained and experienced in taking a complete case of a person seeking treatment and will know best what to look for when matching a remedy. And while homeopathy is safe, and an incorrect match of remedy to symptoms will not cause any harm.. It also will not help relieve and cure. 
More and more as of late many people find themselves turning to homeopathy as an alternative gentle healing modality when seeking to treat an acute or chronic condition. 
In conclusion, for those seeking to expand their healing journey, homeopathy definitely warrants some exploration. It is safe, convenient, easy to use, does not interfere with other conventional treatments or medications, and can be very effective when used in conjunction with other diet and lifestyle adjustments to promote health and wellbeing. As with any new therapy, it is best to consult with a trained professional. In our team at the Hundred we have a clinical homeopath and would love to support you on this journey.
To learn more or to book your consultation email or call us on +9714 3447333.  
---
---
Food Guidelines | What are You Feeding Your Body?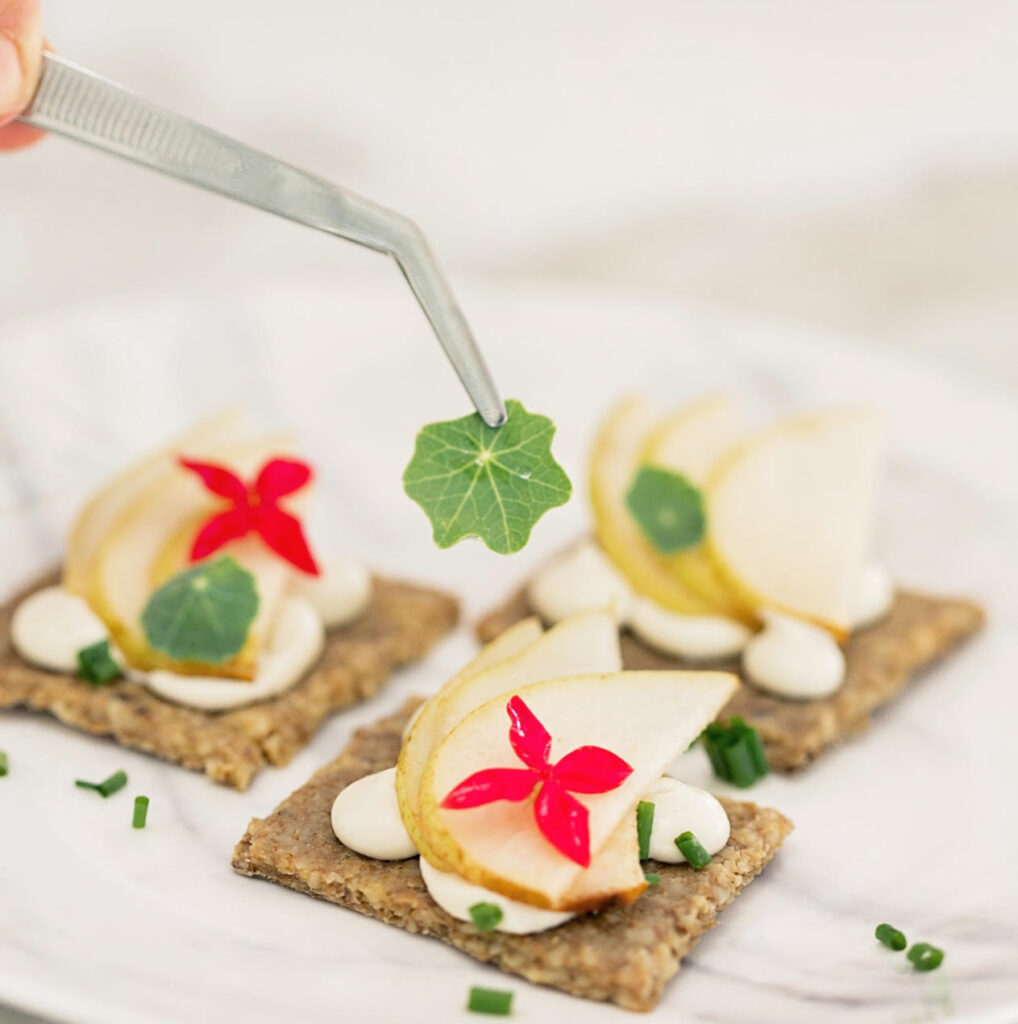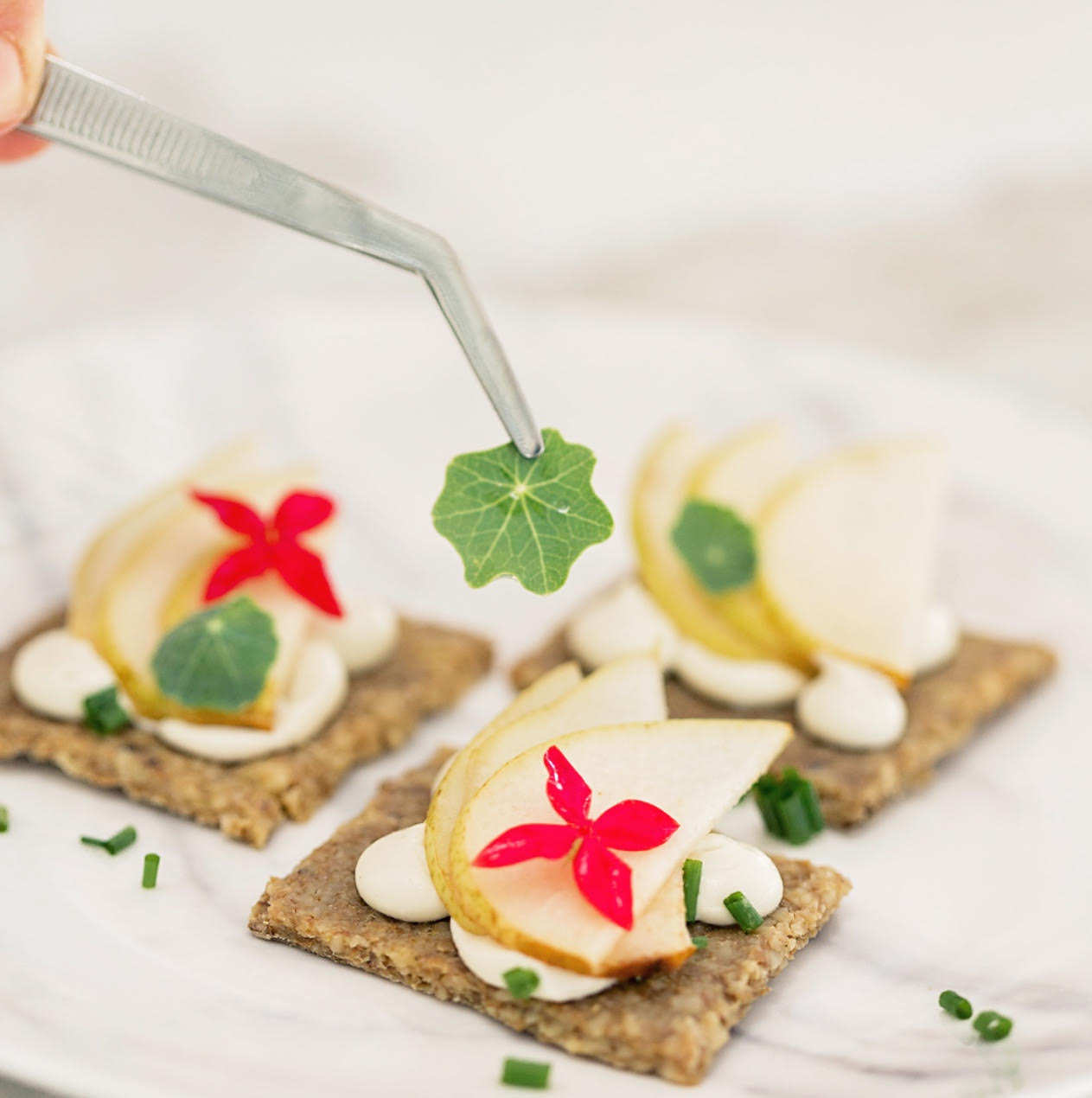 Food Guidelines can help you stay on track for a healthier mind and body.
What foods we put into our bodies impacts our energy, moods as well as the obvious– our physical health. By becoming more mindful and intentional about what, when and why we eat, we can create balance and harmony both physically and emotionally.
One of the best ways to do this is to imagine and understand that the nutrients in our foods act as information to our cells. When we give our bodies the right information, they will function at their highest levels —we will have more energy, our minds will be clearer, and we can live life to our best and highest ability.  
And the truth is that the quality of what you eat is FAR more important than how much you eat.  The body is dynamic system and it's responsive to the quality of the calories you're eating and the type of information that you're fuelling your body with. Eating poor quality food is like talking to your body over Skype with a bad WIFI signal, it simply can't understand how to use that information. 
The anatomy of your food matters; white bread and broccoli are not the same kinds of carbs, and on the same token, soybean oil and coconut oil are totally different kinds of fats. And all calories are NOT created equal. The sources and nutrient-density of your food play a much larger role in your health than the amount of calories a food contains.
Your body is smart, it knows the difference, and it knows which of these are supplying quality information and which are toxic. How can you feed your body with the right information? Here are a few food guidelines:  
1. Eat a diet low in sugar, flour, and refined carbohydrates of all kinds.

2. Eat dark leafy greens, lots of vegetables and some fruit (low sugar options are best). The deeper the colors, the more variety, the better. 
3. Avoid any and all foods with pesticides, antibiotics, preservatives, additives, hormones and GMO's.
4. Eat high quality fats rich in omega-3. So, plenty of virgin cold-pressed organic olive oil, raw nuts, seeds and avocados. 

5. When possible opt for foods that are organic, local, and fresh. Grass-fed/ grass-finished meats are also the best option if you consume animal protein. 
 At the Hundred we take this all very seriously, and if you follow our social media you will see some of the wholesome, nutrient packed foods and drinks that we offer in our café.
So, if a healthier lifestyle is what you are looking for, The Hundred is here to help. With our vast resources, we can help you navigate holistically through all things health, wellness, and movement.
---
---
the thyroid | a balancing act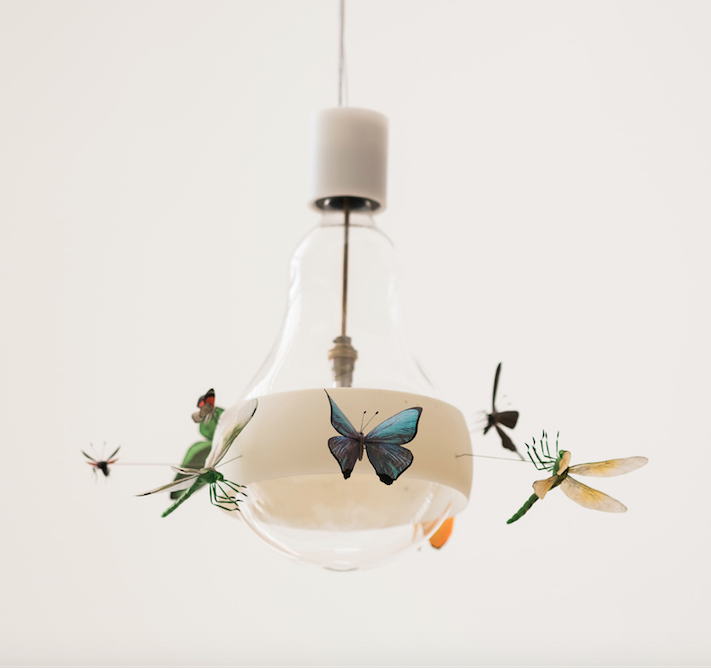 Sometimes you just feel 'off'. You're slightly off-balance and can't explain it. It may be a feeling of fatigue that just won't go away, even after a full night's sleep. Or maybe you're feeling depressed or anxious without a rational cause. And even though you've been consistent with your diet and exercise, the pounds have somehow piled on pounds that just won't budge. All of these symptoms can possibly point to a thyroid disorder. 
To learn more about this delicate gland and its functions we share with you an excerpt from an in-depth article that Dr Faryal our in-house Naturopthic Doctor put together: 
Countless individuals suffer from symptoms of low or dysfunctional thyroid and countless more are misdiagnosed or undiagnosed.  Doctors either interpret lab values incorrectly or determine that these patients are "fine" because they do not fit into the conventional reference ranges on standard panels. Thyroid problems in women occur up to 7 times more often than in men, and globally, a staggering 200 million people are living with related disorders. 
The thyroid is a butterfly-shaped gland which sits just below the voice-box in the neck and is responsible for producing hormones which regulate growth and energy production in the body, making it the master gland of metabolism. But that's not all; the thyroid influences and interacts with other hormones in the body and is essential for proper functioning of all organs including the heart, musculoskeletal system, and brain. 
High or Low? 
Hypothyroidism and Hyperthyroidism are at opposite ends of the spectrum of thyroid disease. A healthy thyroid gland is initially governed by the pituitary gland in the brain, which senses low thyroid hormone in the blood and sends a messenger to instruct the thyroid to make more hormone.  This messenger is TSH or thyroid stimulating hormone.  An underproduction of these hormones will slow down metabolism resulting in Hypothyroidism which creates symptoms such as weight gain, feeling cold, fatigue, irregular menstruation, brain fog, depression, increased blood pressure and cholesterol, dry skin, hair loss and constipation.  On the other hand, overproduction leads to Hyperthyroidism which speeds up the body's metabolism.  Classic features include weight loss, nervousness, anxiety, intolerance to heat, excessive sweating, palpitations and insomnia. 
Get the correct Tests 
Most physicians believe that the patient is fine if TSH values are within the "normal" range, however the TSH value is grossly unreliable at determining low thyroid function.  Often patients are given prescription medication for low thyroid or dismissed entirely because their TSH and T4 levels are "normal" according to the conventional understanding. 
The upper limit for TSH accepted conventionally is between 4 and 5 mU/L.  However, from a naturopathic perspective, the acceptable upper limit is 2.5 mU/L, with most patients feeling best at 1.5-2 mU/L.  This discrepancy of opinion is one of the main factors resulting in underdiagnoses which affects health and quality of life. 
Measuring free T3 and free T4 levels is essential.  Fluctuating levels along with TSH measurements can distinguish between cellular resistance to active T3 or conversion problems from T4 to T3. 
Thyroid antibodies must also be tested to ascertain any autoimmune issues and is the best way to diagnose Hashimoto's.  The common antibodies tested are Anti-TPO (thyroid peroxidase) and Anti-TGA (thyroglobulin). 
Finally, reverse T3 testing is crucial as it is the third most abundant form of thyroid hormone. Active T3 can sometimes be diverted back into an inactive "reserve" form which happens during times of illness or stress. This is worth checking when fT3 is low but fT4 and TSH are normal.          
Treat the Cause 
The physiology of this gland is complex and is interconnected with other endocrine glands, immune system, the gut, and various cellular signals A multitude of factors influence thyroid function, which if overlooked, may worsen the condition. Some of these factors are: 
Stress– an inescapable part of modern day life and a major contributor toward thyroid issues.  Chronic or high stress elevates cortisol which when prolonged, fatigues the pituitary and adrenal glands and interferes with TSH.  Many overweight individuals attribute weight gain to low thyroid function, not realizing the connection to high stress and cortisol levels which further inhibit weight loss.   
Conversion of T4 into T3– Most thyroid patients receive a medication called Thyroxin which is mostly T4; this is not effective if conversion into T3 is problematic. T4 comprises 90% of thyroid hormone, however up to 60% of conversion into the active T3 form takes place in the liver. A sluggish liver despite normal liver enzymes on lab tests, will impede conversion.  Toxins from the environment and food need to be detoxified effectively by the liver, so naturopathic support for the liver may be needed. Another twenty percent of the conversion into T3 takes place in the gut so healthy digestive function is vital as well.   
Mineral and vitamin deficiencies– these are common since iodine (present in T3 and T4), selenium, iron and even Vitamin D are all necessary for proper thyroid function and are involved in converting T4 into T3.  Tyrosine, zinc and methylfolate are also major players, which if deficient, can lower T3.   
Hormonal imbalances– in particular excess estrogens from birth control pills, xenoestrogens from plastics and toxins in the environment, hormone-injected meats – all lower thyroid hormone. Hormones interact with each other and excess estrogens interfere by increasing the protein that binds to thyroid hormone (TBG) making it inactive. 
Naturopathic management always aims to treat the root cause. Diet is the foundation, and specific nutrients and natural medicines are used to regulate and restore thyroid function as well as to clear dysbiosis and improve gut function. 
To learn more and explore possible imbalances call today on +9714 3447333 or email us to book a consultation with Dr Faryal 
---
---
a picture is worth 1000 words | AlfaSight9000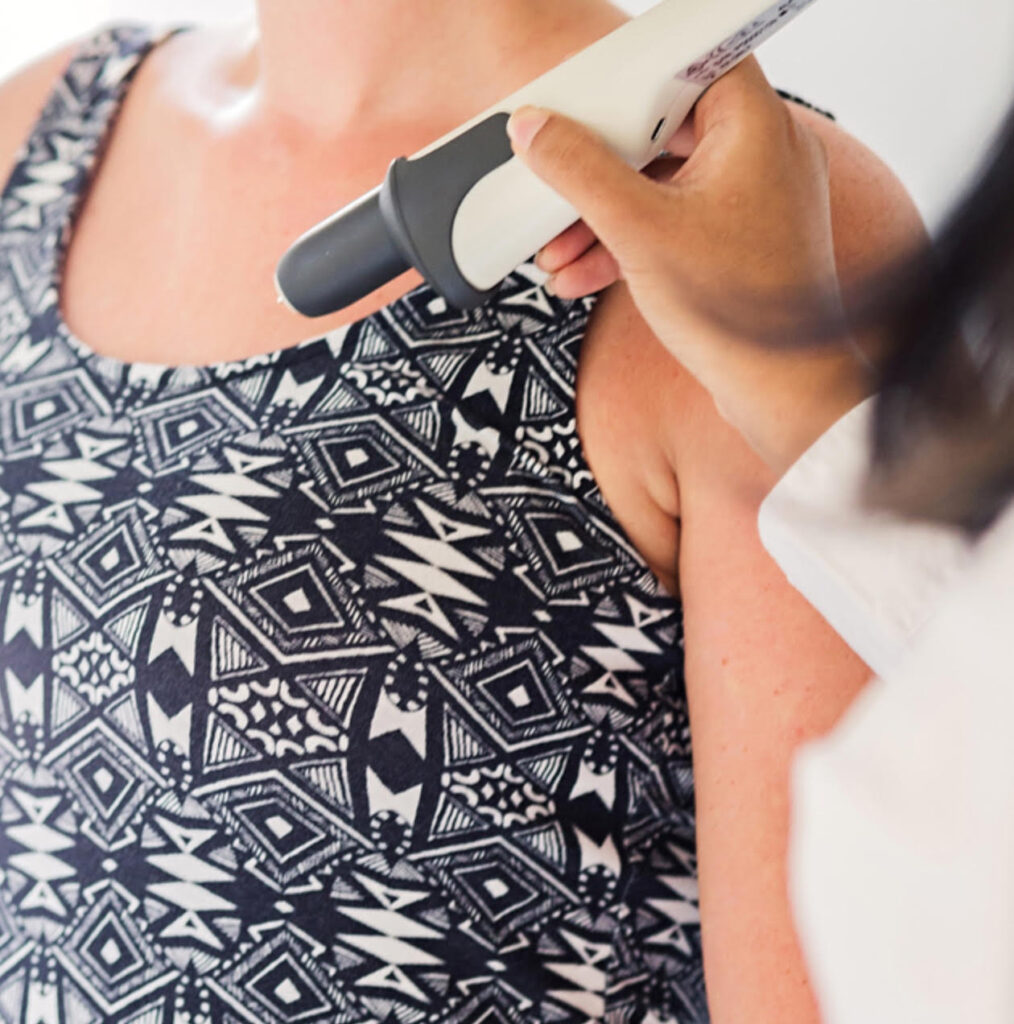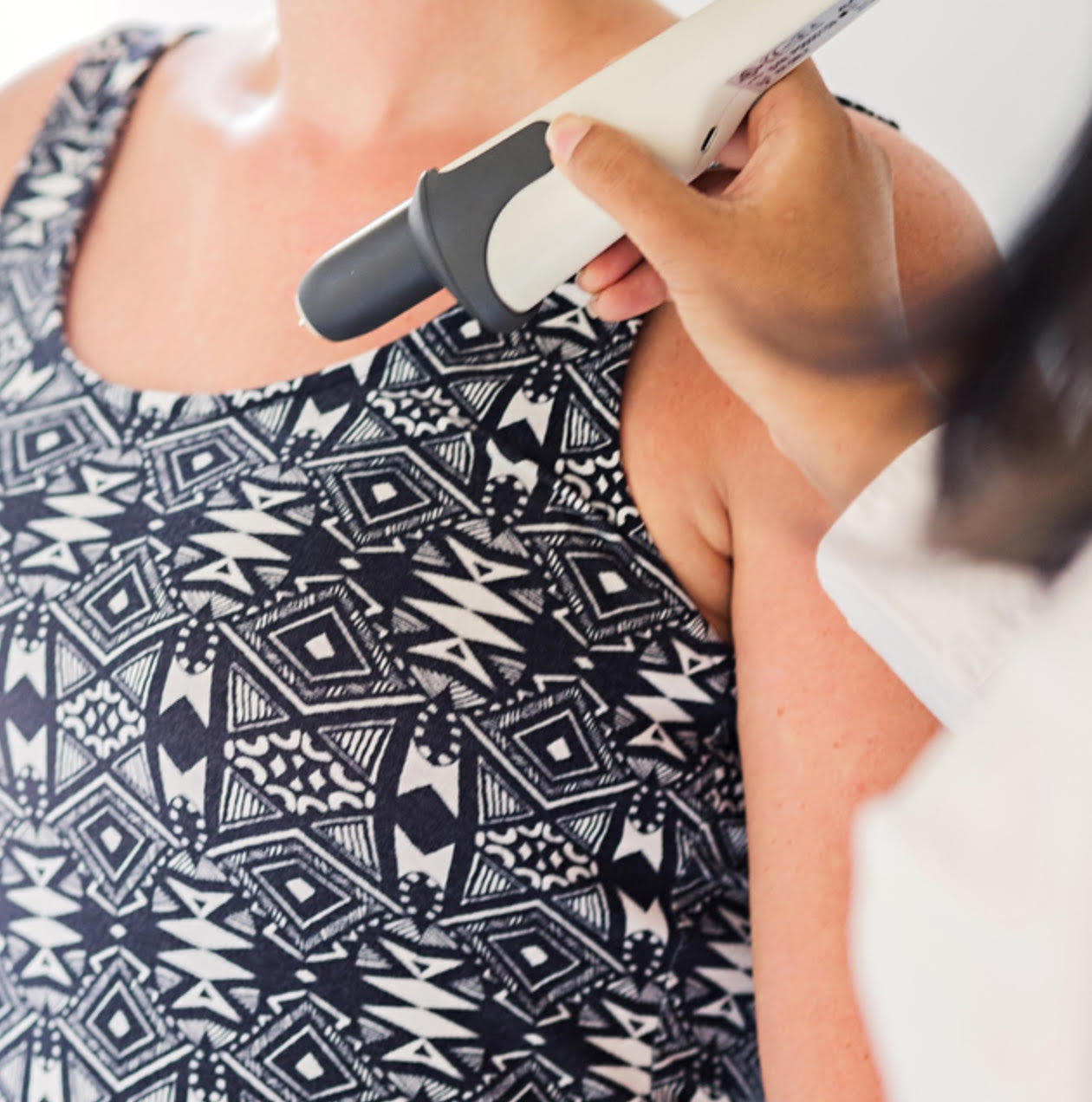 Rooted in passion the Hundred Wellness Centre offers a wide range of classes, treatment options and lifestyle consultancy services, that are unique to the UAE and are designed to help you better understand your body, mind and spirit. One of the things that we pride ourselves on is that we also offer a cutting edge range of highly specialized, non-invasive diagnostic tools, state-of-the-art screening programs and therapies that complement our day- to-day health and fitness services. One of these technologies is the AlfaSight 9000 that when used in combination, as part of a bespoke program, can help our in-house experts by providing a 360-degree view of your body's overall condition, and provide extra information that enhances your diet and fitness efforts and can even anticipate problems before they arise.  
The AlfaSight 9000, non-invasively conducts a whole-body scan of the autonomic nervous system allows for the early detection of potential dysfunctions of the body.
This non-invasive thermography test can identify possible problems a person may encounter down the line with glands and tissues, vascular problems and musculoskeletal disorders and various inflammatory conditions, allowing you, with our assistance to take preventative action with your diet and lifestyle. To do this the AlfaSight 9000 uses a temperature sensor to take temperature measurements at over 100 points on the body; gathering information about the functioning health of the nervous system and blood flow of your major organs, glands, lymph, sinuses and teeth.  
This unique diagnostic tool is not new and is actually supported by 30 years of research and over 7,000 published medical studies. The AlfaSight 9000 measures the amount of heat being emitted from the body due to the inflammatory process in the area being studied. Surface temperature of the human body is symmetrical (virtually the same on both sides). Inflammation at any tissue depth will be recorded by the sympathetic fibers in the nerve supply to that area. This information will be processed through the Central Nervous System which will cause a sympathetic response in the area of skin corresponding to the affected site, and the AlfaSight 9000 will detect this change. Thermography screening is 100% safe, radiation free, and will take approximately 30-60 minutes depending on the number of regions of the body to be studied. 
So, if you are interested in knowing more about your body, the AlfaSight 9000 can be a great option as it can literally evaluate the physiology of your whole body in a matter of minutes. Call us on +9714 344 7333 or email us to book your session and consultation.
---
---
skin deep | a talk with our naturopathic doctor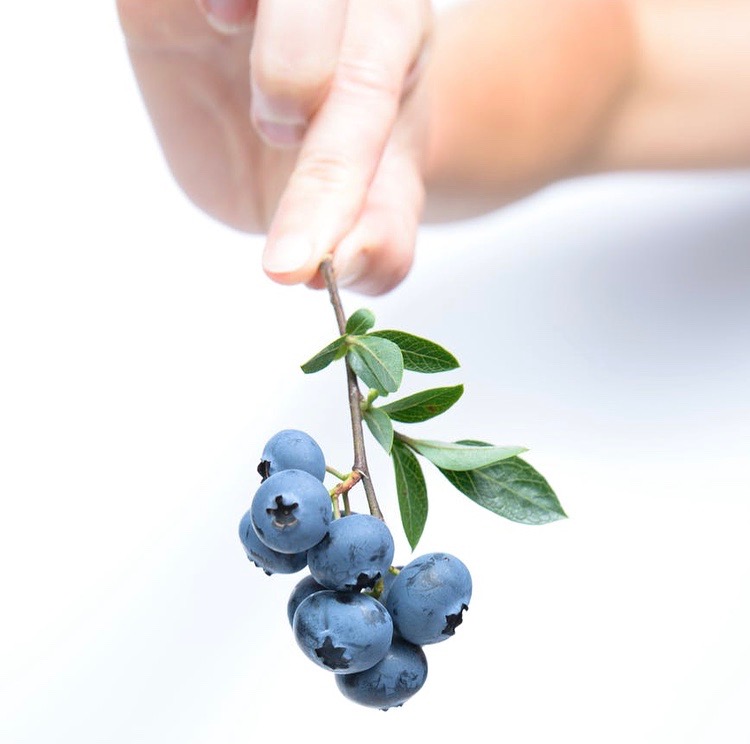 Beauty comes from within… in more ways than one! The texture, tone and overall complexion of your skin tells others a lot about your general state of health. Did you know that only 20- 30% of the skin aging process is actually determined by genetics? The rest is in your control! 
It is commonly said amongst Naturopathic Doctors that the state of one's skin reflects the health of the gastrointestinal tract or gut, as the building blocks to create and regenerate healthy cells actually start in the gut! So, what we put into our bodies, ultimately determines how well we age, and how inflamed our cells are – many skin complaints can be treated by eliminating irritating and chemically-laden foods and by incorporating a good skin-diet and powerful antioxidants into our diets. 
Join us at The Hundred Wellness Centre on Saturday June 23rd at 3pm sharp for a two-hour information packed talk in which you will learn more about: 
Theories on aging, and how you can push the clock back to enjoy a clearer, younger looking, more radiant complexion. 

 

The role of gut health, hormonal triggers, stress and how they contribute to "inflammaging". 

 

The best nutrients for glowing complexion, and the treatments to keep it healthy.

 
Leading this talk is Dr Faryal Luhar our in-house Naturopathic Doctor. Dr. Faryal has successfully worked with many individuals suffering from various skin concerns such as acne, dark circles, puffiness, fine lines/wrinkles, cold sores, eczema and psoriasis.   
We truly believe that the products that you put on your skin, what you're eating, and your personal nutrition and lifestyle choices are really integral to your health and your overall wellness. So we want to be able to offer support to anyone that feels that they need some more encouragement, and more guidance in adopting a healthier lifestyle. This talk is a fantastic opportunity and starting point for anyone who wants to take control of their skin naturally from a diet and overall wellness perspective. Sign up today as spots are limited! 
 Talk Details: 
When: June 23rd at 3pm-5pm sharp 
Where: The Hundred Wellness Centre Café 
Fees: AED79 per person 
Facilitator: Dr Faryal Luhar 
Bonus: You'll even leave with a delicious all-natural skin-care recipe to enjoy whenever your skin needs a little pampering. 
Space is limited so please contact us on +9714 344 7333 or via email us  to book your spot 
---
---
not milk… 'nut mylk'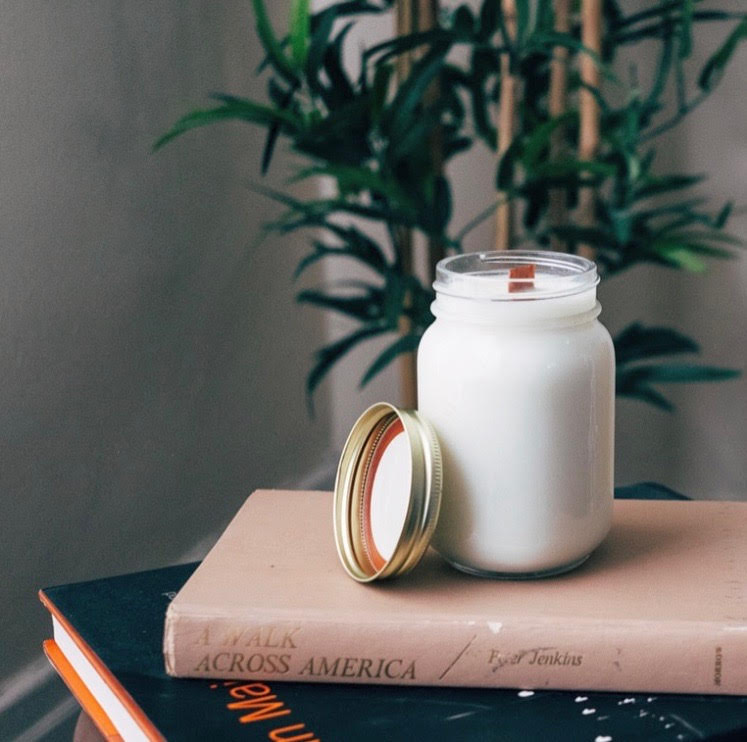 Many of us grew up with the idea that drinking milk "does a body good" and is essential to building strong bones and teeth.  However, we now know that high consumption of dairy does not actually protect us from fractures, in fact too much of it may actually weaken our bones and lead to a variety of other health problems! Countries in which milk is consumed the least are the ones with the lowest rates of Osteoporosis. We turned to Dr. Faryal Luhar our in-house Naturopathic Doctor for her thoughts on dairy milk and here's what she had to say: "In my clinical experience, cow's milk is a major allergenic substance which contributes to, and worsens many conditions such as asthma, sinusitis, eczema, arthritis, allergies and others. These conditions improve remarkably after the elimination of dairy from the diet." Well, she has us convinced! 
Still got milk? Dairy has been touted for years as the best source of calcium – but contrary to popular belief, calcium needs can be adequately met by eating dark leafy green vegetables and nuts and seeds.  Magnesium and Vitamin D are actually more important for bone health.  Milk used to be called "nature's perfect food", but modern milk is far from it, as the actual production involves pasteurization and homogenization with the added use of hormones and antibiotics.  These processes have been found to contribute to immune dysfunction with inflammation in the gut, and also can lead to autoimmune conditions such as Diabetes, even in children.  Dairy milk also contains a molecule known as "Insulin-Like Growth Factor-1" which has been implicated in promoting cancers of the prostate, colon and ovaries.  Furthermore, many people are lactose intolerant and suffer from digestive discomfort and distress when consuming dairy.   
So, as you can see, dairy milk is NOT nature's perfect health-promoting food—unless you are a baby cow,  in the same way that human milk is perfect for human babies! And as we all know, in nature neither species truly requires milk after the infancy stage.  
After reading all this you are probably thinking: "This all sounds great, but I could never live without -[insert dairy food you love here]-" Here's what we say to that: So don't! For most of your favorite foods there are some pretty outstanding dairy free alternatives. And the options available for dairy free milks include almond, rice, coconut, cashew, brazil nut and more!  And let's not forget fermented yogurt and kefirs are also healthier options than their dairy counterparts. 
Now, if you can't go cold-turkey on eliminating dairy and replacing it with non-dairy mylks, do what you can and gradually take milk out of your diet. Try it and trust us when we say that the benefits will speak for themselves, and you'll be inspired to eliminate dairy completely!  
If you need help with this journey, please reach out to us and let us help you. Our team and café are the perfect support for this transition and we would love nothing more than to get you addicted to Nut Mylk! 
---
---
can your diet affect your mental health?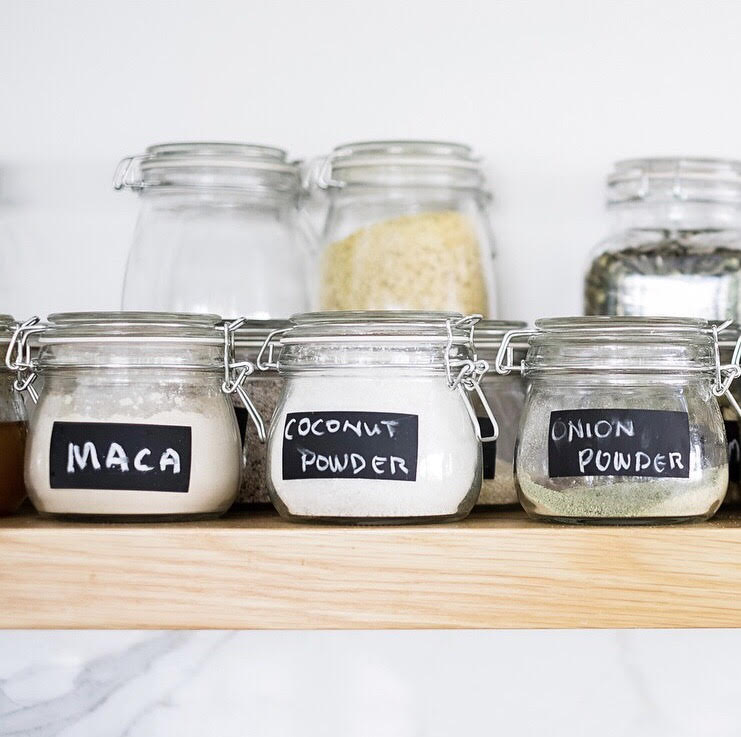 When it comes to our physical health, we all know the importance of our food choices. However, when it comes to taking care of our mental health and minds, the part that food plays is somehow overlooked. Which is such a shame because having a healthy diet rich in nutrients and antioxidants has been clinically shown to significantly improve our moods, and general well-being. 
Having said this we are not disregarding that serious mental health issues such as anxiety, depression, and other psychiatric disorders require appropriate management by a doctor, but the positive impact that diet can have shouldn't be neglected. In fact, making sure that we get all the vitamins and minerals we need can help our brain chemistry and make it easier for us to take charge of our mental health. 
If you'd like to take a few extra steps today that can help improve your mental well-being and make you feel better overall, here are a few diet changes that you can try out for a few weeks to see what happens and ultimately how you feel: 
Eliminate GMOs 
Genetically-modified foods (GMOs) are biological products that are laced and saturated with toxic herbicides, and because they are largely unstudied, we are only now beginning to understand how they do their damage, as well as the relevance of the gut to mental health. (GMOs in our books are THE WORST and should be avoided at every cost) Here's what we do know: people almost ALWAYS report some degree of improvement once eliminating all GMO foods from their diet. So, start looking more closely at food labels when you at are the grocery store next time, and you will most probably be surprised to find in the small print that at least one of the ingredients has been genetically modified!  
Eliminate Gluten 
Gluten is often processed with genetically-modified oils and is just plain unhealthy.  The proteins in gluten are gut irritants: it's as if they create little papercuts in the lining of your gut, causing an inflammatory response from the body, which is not good. Many people with mental health issues and well as ADHD and even Autism have seen marked improvement when removing gluten from their diets. 
Eliminate Sugar 
Often, this is the second or third ingredient on any package of food on grocery store shelf, and as humans we are simply were not built to manage the (at least) 22 teaspoons of sugar that many of us ingest daily! Clinically, sugar imbalance can look like depression, panic disorder, and even bipolar. Oh, and did we mention that its addictive?! The best way to avoid extra sugars? Stick to whole foods that you prepare yourself and stay away from fast foods and packaged ones as well. 
These are possibly the top three brain sabotagers, but unfortunately there are more where these came from. The biggest take-a-way here? Do not underestimate the power of your diet to influence your mental health.  
Mindfully supporting your body and mind through the times that you don't feel your best offers you the opportunity to take a look at the symptoms and see how small changes to your diet and lifestyle can affect your overall wellbeing. We believe that when it comes to dealing with our bodies and minds, there is always a natural and gentler way to approach things. 
If you feel that this is something you would like to learn more about reach out to us and we will connect you with one of our team members that can guide you further to a more natural and healthy lifestyle. 
---
---
making a vegan cake with chef Hayley | a class for housekeepers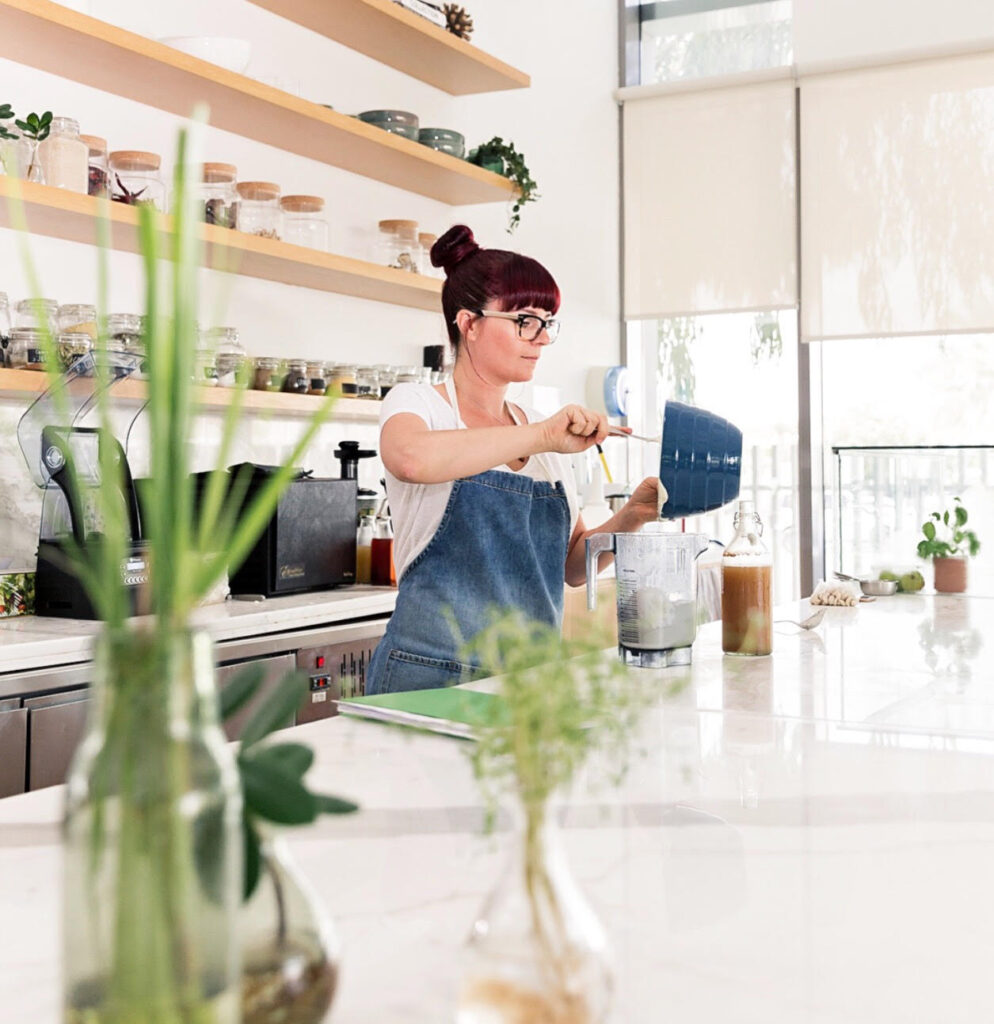 Ever wished you could hand over the cooking to someone else– at least sometimes? Well, we can help! On Sunday May 20th, we are hosting a cooking class for your housekeepers and nannies so that you can have some extra help in the kitchen this Ramadan (and beyond)! Chef Hayley Mac, known as Dubai's first and favorite plant-based chef, will be teaching a class that will give your nanny or housekeeper the skills needed to prepare a delicious Raw Vegan White Chocolate & Rose Cheese Cake that is free of dairy, gluten, and sugar..and then decorate it using all natural colouring!
The class is open to English and Tagalog speaking housekeepers. All participants will learn the steps to prepare this healthy dessert, and it will help to give them more confidence in the kitchen so that they can be encouraged to cook more nutritious, delicious meals for the whole family. 
Over here at The Hundred we are currently obsessed with this healthy dessert! And even though it looks and tastes a cheesecake, it doesn't contain ANY of the usual unhealthy or processed ingredients that you would find in a regular cheesecake. Sign up today so you don't miss out on registering your nanny for this class, because, well.. who doesn't love a good cheesecake?!
Details: 
The day: Sunday May 20th
The time: 11am-12:30pm (sharp)

The participants: English and Tagalog speaking Nannies and Housekeepers
The dish: Raw+Vegan White Chocolate & Rose Cheese Cake
The fees: 160aed per person
The place: The Hundred Café
The chef: Chef Hayley Mac*
The bonus: Participants will leave with some goodies, the recipe and feeling ready to prepare some sweet treats! 
*Get to know Chef Hayley: 
No stranger to Dubai's wellness, raw food and vegan scene, Chef Hayley is known as the UAE's premier Plant Based Chef and is accredited with being the first person to bring superfoods to the region. With over 7 years of experience opening & running vegan restaurants in Dubai, Chef Hayley is now collaborating with The Hundred Wellness Centre founder Asma Lootah to open the much anticipated 'The Hundred Café'
Spots are limited so book now by calling +9714 344 7333 or emailing us here. For updates on this class and much more follow us on Instagram.
---
---
Fasting your way to better health | a free talk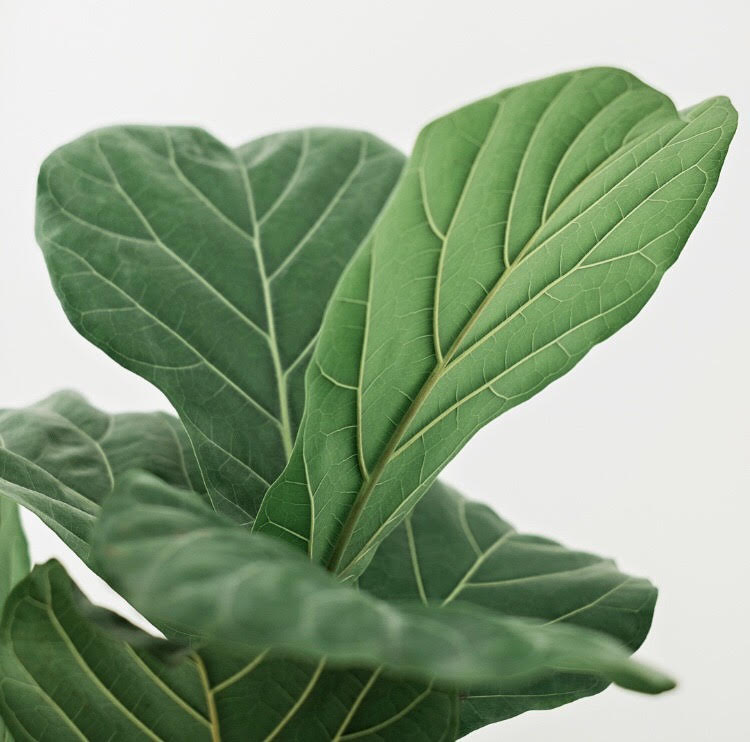 Are you ready for a total body re-set? Imagine being able to kick-start your metabolism, enhance your immunity, and extend your lifespan; all while losing excess fat and feeling more energized. Well, by fasting you can!  When you fast, you actually give your cells a chance to detox and recycle, so your body can slow down aging, and it even helps prevent age-related diseases. 
As the holy month of Ramadan is almost here, take the opportunity to learn how fasting can actually change the physiology of your body, cleansing and re-setting it to improve all of its functions. 
Some health benefits of fasting include: 
Healthy aging

  

Improved insulin sensitivity

 

Protects brain

 

Sharper mental clarity and focus

 

Better weight management

 
Join us on Monday May 14th for a transformative discussion with Dr. Faryal our in-house Naturopathic doctor, on the many benefits of fasting. There's no question that fasting is a powerful and therapeutic process, so whether your fast is practiced as part of a religious tradition, or a wellness regime, you will definitely benefit from attending this talk. 
When: Monday May 14th at 10am-11am followed by a Q&A session
Where: The Hundred Wellness Centre 
Facilitator: Dr. Faryal Luhar, Naturopathic Doctor 
Space is limited so please contact us on+9714 344 7333 or via email us on info@thehundred.ae to book your spot and get Ramadan ready! 
---
---