Monthly Archives:

March 2019
Will Pilates Give Me Flat Abs? | Pilates Studio in Dubai
Washboard abs. Toned 6 pack. Sleek stomach. We all wish for that. Here is a great low down on the most popular question we get from our clients …. will Pilates make me lose weight and give me a flat stomach?
Stomach fat is made up of 3 components: visceral fat, subcutaneous fat, and a weak core. 
The first component of stomach fat is the visceral layer around and between your organs. Visceral fat is used as protection. When you are overweight it will also act as a storage area.  Visceral fat is tight, so even though your stomach will bulge it will feel tight.
The second type is subcutaneous fat.  This is the layer directly under the skin.  This is the fat that feels and looks 'flabby'.  Woman store more subcutaneous fat than men (mainly for use during child rearing). Men with excess abdominal fat generally have hard or tight tummies while woman have loose and flabby tummies. This is due women storing fat in the subcutaneous layer as opposed to visceral layer.
The third cause of flabby tummy is weak core muscles and this is where Pilates can be a huge benefit.  Not only for strengthening and tightening the core muscles but also for burning fat and increasing blood oxygenation which burns more calories and increases cell renewal.
Pilates Strengthens a Weak Core
Since it is not possible to directly lose fat from just your stomach, you have to lose fat from all over your body.  To do that you have to increase your cardiovascular work, eat less, breath properly and of course do pilates!
The one place we can 'spot' train is a weak core and the ideal form of exercise to do that is Pilates.  In fact the whole basis of Pilates is about core strength in the pelvic floor, abdomen and back. For visceral and subcutaneous fat, they have to be burned off with the rest of the fat in the body.  Pilates makes your muscles stronger and more efficient at burning fat, it also trains the muscles that help you breath (the intercostals ) and makes your lung capacity bigger and more flexible.  The easier and faster exchange of oxygen into carbon the more calories you burn and this increased exchange also increases cell function by pumping more oxygen into the blood.  However Pilates on its own will not burn large amounts of calories.  Which is why we recommend another form of cardio exercise, walking, swimming and cycling are perfect.
Other Factors to Reduce Stomach Fat
There are a few other things to consider in relation to the fat on our stomachs.  We all have different genetic make up and some people store fat more on the stomach.  Some store on the hips and thighs etc.  Also the place that you last stored fat will be the first place that it comes off when you lose fat. Woman tend to store fat on the stomach and thighs first so this will potentially be the last place that will shed excess weight.
There is another factor that will effect stomach fat – stress.  When we have a lot of stress in our lives (who doesn't have a lot of stress in their lives these days?) we release more of the hormone called cortisol which triggers fat storage in the abdomen.  Pilates helps to address the stress in our lives because it takes you out of your day completely for one. two or three hours a week.  You focus on your breathing, your body and your mind and that is deeply relaxing and stress reducing.
To Recap, Can Pilates Give You a Flat Stomach?
Yes! By doing Pilates to  strengthen core muscles, increasing the fat burning efficiency of the body, and by reducing stress in your life.  In fact Pilates combined with another form of cardiovascular workout can provide huge weight loss benefits.  But a one off session once a week for three or four weeks will only give you a basic understanding of Pilates principles. You will  need a more intensive practice of 3 or 4 times per week, plus some form of fat burning cardio exercise, and address the stress in your life, eat a healthy balanced diet to get really great results.
To get the most and best results, it is always advised to train with an expert and we invite you to join us at The Hundred Wellness Center in Dubai with our watchful Pilates experts to reap the best in your workout. We offer private and small group classes to ensure best results, from Mat Pilates to Reformer, Cadillac, Pole, Chair….don't let those names scare you off!
To discuss a Pilates class that's right for you, please e-mail us or give us a call  +97143447333. See the class schedule here.
Email UsCall Us +971 (0)4 344 7333
---
ramadan (re)boot camp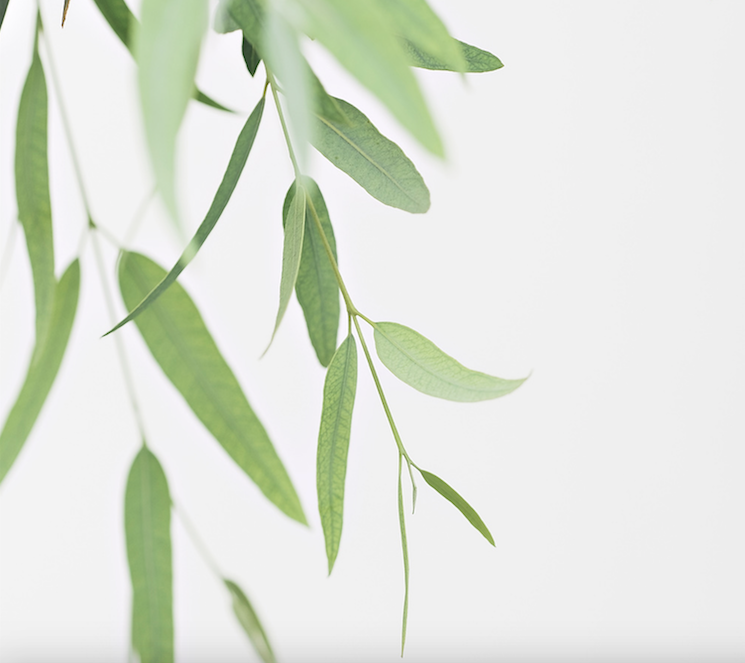 Ramadan shouldn't be an excuse to abandon your fitness regimen. Whether you are a seasoned fitness enthusiast or have just recently started classes with us, fasting during Ramadan does not need to be the end of your exercise regimen until after Eid!
We want to help you prepare your body for Ramadan and keep your motivation up throughout the entire month! So we have tailor-made a month-long  program of diverse group fitness classes ( you could say our own version of the mainstream "Bootcamps"), with the purpose of promoting the sustainable practice of physical activities during the month of Ramadan and beyond. This program is fun, accessible and fasting-friendly. Join us to prepare your body to stay active while fasting in a safe and supportive environment.
The program outline:
– BCA test (body composition analysis) at the beginning of the program to track progress
– 'Strategic Eating' A talk by Ryan Penny on how to consciously eat in Ramadan to maintain good health, high energy levels, and even lose weight.
– Eight Super Circuit classes (High Intensity & Fat burning)
– Four Body Weight classes (Moderate Intensity & Muscle sculpting)
– Four Pilates classes (Stretch & Recovery)
– BCA test (body composition analysis) at the end of the program to track progress
– 20% discount on fresh cold-pressed juices.
The all inclusive cost of the Ramadan Package is: 1500AED
Note:
The classes mentioned above will be conducted in different times than current Hundred Wellness existing classes.
Classes will be exclusively LADIES ONLY. The program will start on May 8th and run through until June 8th, with the classes being offered on Mondays, Tuesdays, Wednesdays and Thursdays at 4:30pm.
All classes support a maximum of 8 people. Classes must be booked at least 4 hours in advance.
To learn more or to book your spot, email or call us on +9714 344 7333
---
4 reasons you need to try bodyweight training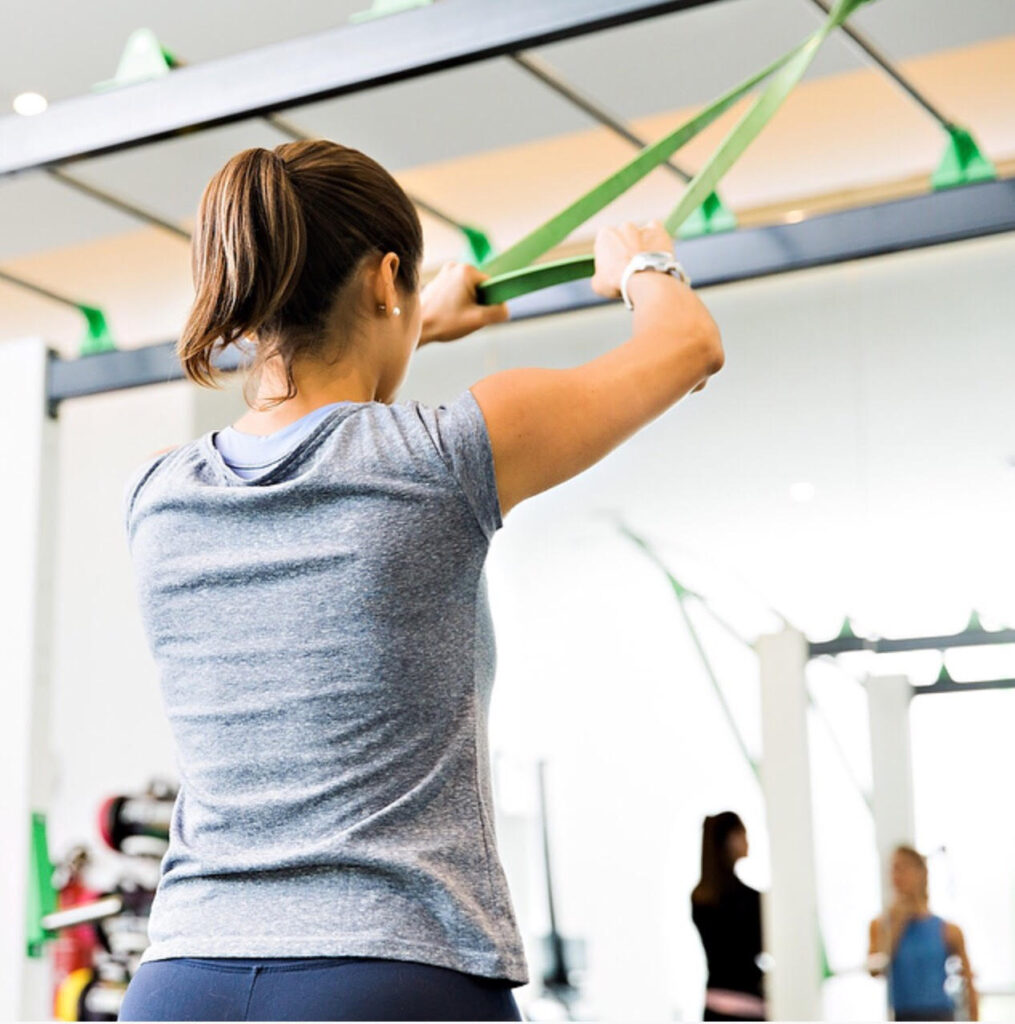 The most challenging, but important part about getting fit is committing to it. The key is to create a fitness habit that becomes like a muscle—the more you work it and maintain it, the stronger it will get. So clearly if you join a class that is fun, and you start to see/feel the results it will be easier to stay consistent and committed! If this is what you are looking for, then we recommend you try out the latest addition to our class schedule: The Hundred Bodyweight Classes. These high energy sessions are a great choice when it comes to gaining strength, building muscle, and burning fat.. Still need to hear more? Here we have listed 4 great reasons as to why our bodyweight classes should be a key component of your workout regime:
01. There is something for everyone: Bodyweight classes are a great choice because they're easily modified to challenge any fitness level. Adding extra repetitions, performing the exercises faster or super-slow, and perfecting form are a few ways to make even the simplest exercise more challenging. And progress is easy to measure, since bodyweight exercises offer endless ways to do a little more in each workout.
02. Super-efficient workouts: Since there's no equipment involved, bodyweight workouts make it easy to transition quickly from one exercise to the next, and these shorter rest times mean it's easy to quickly boost heart rate and burn some serious calories!
03. Injury prevention: Since injury is one of the main reasons why people fall off the exercise "bandwagon", preventing those aches and pains is a big priority for our team at the centre. The Hundred Bodyweight classes are generally quite safe for anyone regardless of experience, age, or fitness level.
04. Let's talk results: Bodyweight exercises get results partly because they involve compound movements -which means that you are engaging more than just one of your joints and muscles in each move/exercise. These types of exercises have been shown to be extremely effective for gaining strength and improving performance.
Now we do know that how you choose to workout is very personal, and there is no "best way" for everyone.. But our bodyweight classes are efficient, lots of fun and offer a ton of benefits that other forms of strength training cannot match, and the sessions are diverse, and never boring! So if you want to give it a try* (*this is highly recommended) check out the class schedule here and call us on +971 4 344 7333  in to book your first class!
---
In pictures: The free Super Circuit event hosted at The Hundred Wellness Centre
On Saturday the 15th of October, The Hundred Wellness Centre gardens played host to a small group of morning warriors who all visited our Jumeirah centre to experience a complimentary Super Circuit class with The Hundred's expert trainer Valentina.
Valentina hosted a quick pre-workout chat with the attendees before the workout, allowing everyone to introduce themselves and answer any health or fitness related questions. She then took them through their fun, challenging 45-minute Super Circuit workout.
To find out more about the Super Circuit classes on offer at The Hundred Wellness Centre click here.
Take a closer look at the special event below and to make sure you are the first to know about all of our events and news in the future add your email to our exclusive database, at the bottom of the homepage here. See you at the next event!
---
Special Free Event: An Introduction to The Hundred Wellness Centre's new Super Circuit Class
You are invited to join us for a special free event this month as we host two complimentary, Super Circuit workout classes with a unique healthy lifestyle talk and cold-pressed juices – led by The Hundred Wellness Centre trainer Valentina Cabreira Vieira.
On Saturday the 15th of October at 9am, The Hundred Wellness Center gardens will play host to a 45-minute Super Circuit class – a workout that is centered on the interval training philosophy. After class you will be invited to enjoy a complimentary cold-pressed juice whilst The Hundred's trainer Valentina gives an insightful talk on healthy lifestyle and provides a unique opportunity for you to ask any fitness questions. A second, ladies-only indoor class will follow at 10:30am.
RSVP is essential and spaces are limited. To book your complimentary spot, please contact us via email on info@thehundred.ae or give us a call on +971 (0)4 344 7333 – don't forget to mention which class you would like to put your name down for.
We look forward to welcoming you on the 15th.
Visit the event Facebook page here.
Find out more about The Hundred Wellness Centre's Super Circuit class here.
---
unleash your inner animal with pilates & natural animal movements
Yogalife Middle East joined Walid Tebarki, one of our Pilates instructors at The Hundred Pilates Studio, to discover the natural range of motion, biomechanics and fluid poses that we go through in a Pilates class which resembles very much to Yoga poses and the natural movements of animals.We know that many of Joseph Pilates moves were inspired by the form and movement of animals. He frequented zoos, and encouraged students to watch the way animals move. Some Pilates exercises, like seal, swan, and crab are named for animals.  Here is what Yogalife have discovered with us.
"… true rhythm and control is observed both in domestic pets and wild animals – without exception." Joseph Pilates
Pick up the March 2014 issue of Yogalife Middle East Magazine to read this coverage in fine print!
Visit www.thehundred.ae to find out how you can book a Pilates session with us.
---
prevent anxiety with square breathing exercise || pilates dubai
Breathing is sooo important and it would serve us well to do it well.  It is the most important element for life, (Without breathing we die fairly rapidly, we can last without food, water, sunshine and love for a relatively long time, but without breathing your toast in 2 mins).
If you struggle with worry and anxiety, you know all too well the toll it takes on your life. You might generate so much anxiety that you: are unable to talk with someone you are close with about a concern, appear more like a deer-in-the-headlights than a sharp candidate at a job interview, are practically paralyzed at the thought of doing a presentation for work, have poor concentration while taking an important exam; the list goes on and on. If you even remotely relate to this, you will want to know about square breathing. Though it won't fix underlying issues that might be driving your anxiety, it can help you to relax, refocus, and move forward.
---