Monthly Archives:

September 2017
dealing with changes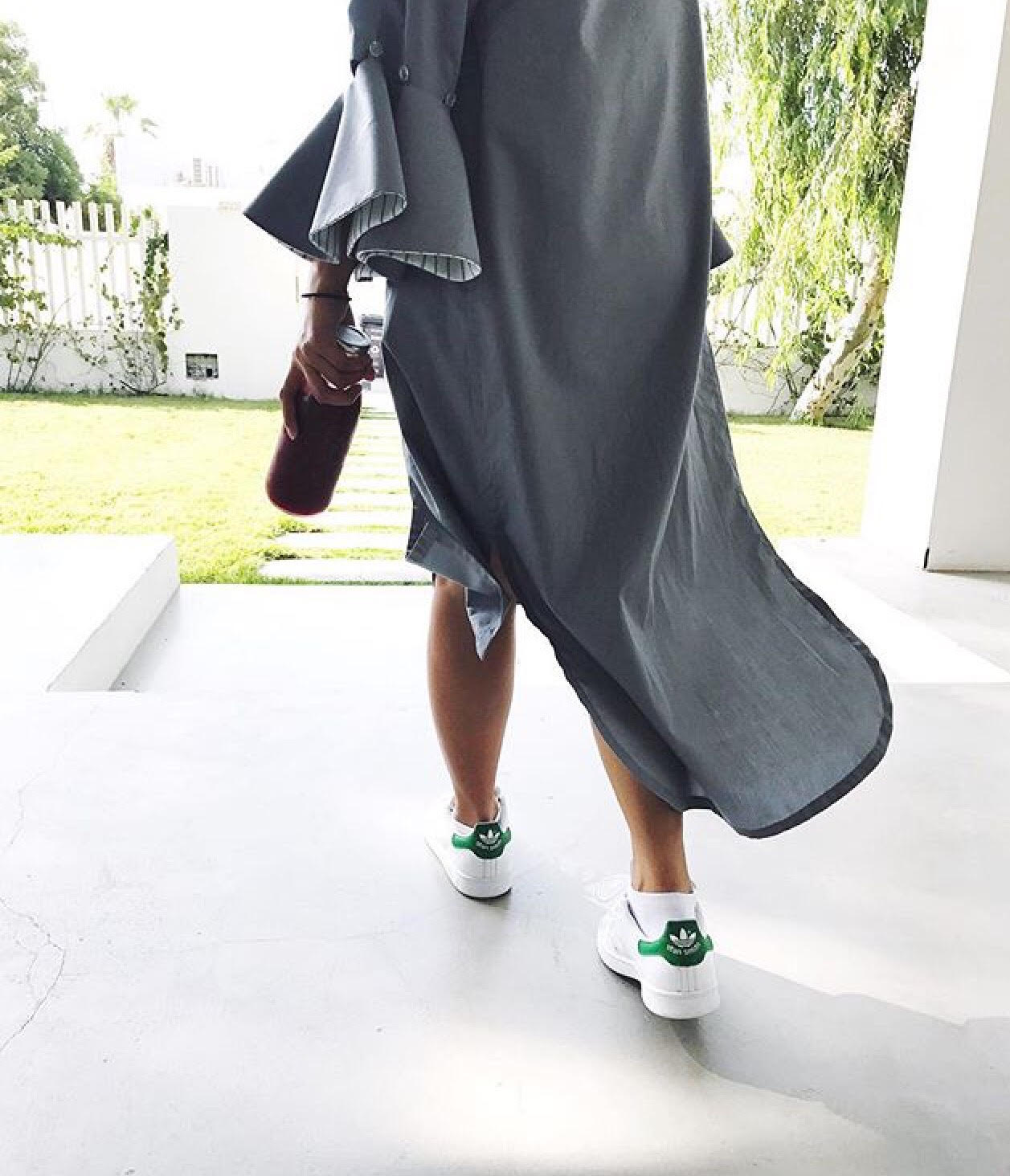 It's Autumn, and changes are beginning as we are settling in after our return from the Summer holidays— new house, new job, new school, new rules and regulations, new fees. So many changes, nothing seems the same, even some roads have changed! Many young adults have flown the nest, gone off to university or started their first 'proper job'. There are teenagers starting sixth form or college, kids gone up a year at school and even little ones about to start school. 
For all concerned, it can be stressful, and scary. Changes of any kind can throw us into the 'fight or flight' part of our brains, where it perceives the situation as a threat. This triggers a protective mechanism that can lead to anxiety, anger, bad habits such as smoking or overeating, excessive sleeping and tiredness, or insomnia and panic attacks. 
With all these changes in mind, the timing couldn't be better for us to welcome back our friend, and renowned Emotional Intelligence Development Specialist, Beryl Comar to The Hundred Wellness Centre for the months of October and November. For those that do not know her, Beryl is a published author and the first person to introduce Hypnotherapy, NLP and EFT to the Middle East in 1990's. She has worked internationally around the globe with royalty, celebrities and famous athletes, and is pretty amazing! 
Now there may be a single cause of your stress, or there may be a number of small challenges that have built up over time. This in turn might make it harder for you to distinguish what the root cause is, but that is how Beryl can help! 
We asked Beryl to give us some insight to share with you all, and here's what she said:
 4 Tips for Mind and Soul Health to Be Aware Of (and keep note of) 
01. Most people can only "see" their problem from a conscious perspective (i.e. in the way the problem shows up in certain situations and circumstances in their life).
02. If a person has not been able to "get past" their problem through their own conscious life choices, then the REAL underlying issues (the "root" of their experienced problem) is, in fact hidden at a subconscious (unseen) level. 
03. To fully resolve a person's problem (if they themselves have not been able to resolve it through conscious life choices) is to work at their subconscious level and address the real underlying issues buried there.
04. The "language" of the subconscious (the language a person's unconscious can understand and properly process) are senses and how we symbolize these. "We are the movies we play in our mind" says Richard Bandler (the teacher of Tony Robbins and Beryl Comar) 
Becoming more emotionally intelligent (using hypnotherapy, EFT/tapping and NLP techniques) can help relax and calm anyone going through these stresses and changes, and can help to erase the blocks that have built up over a lifetime … "You rarely see a stressed kid, we learn to be stressed, so let's release those old burdens" says Beryl. And Beryl knows what she is talking about! When she finds a person's exact subconscious senses and symbols she knows how to change the subconscious with NLP, EFT or hypnotic metaphor to fully resolve deep-seated underlying issues in just one to three sessions maximum!! 
To Book your private session with Beryl (starting October 4th) please contact us via email or call us on +9714344 7333
Guest contributor: Beryl Comar
---
stretching our branches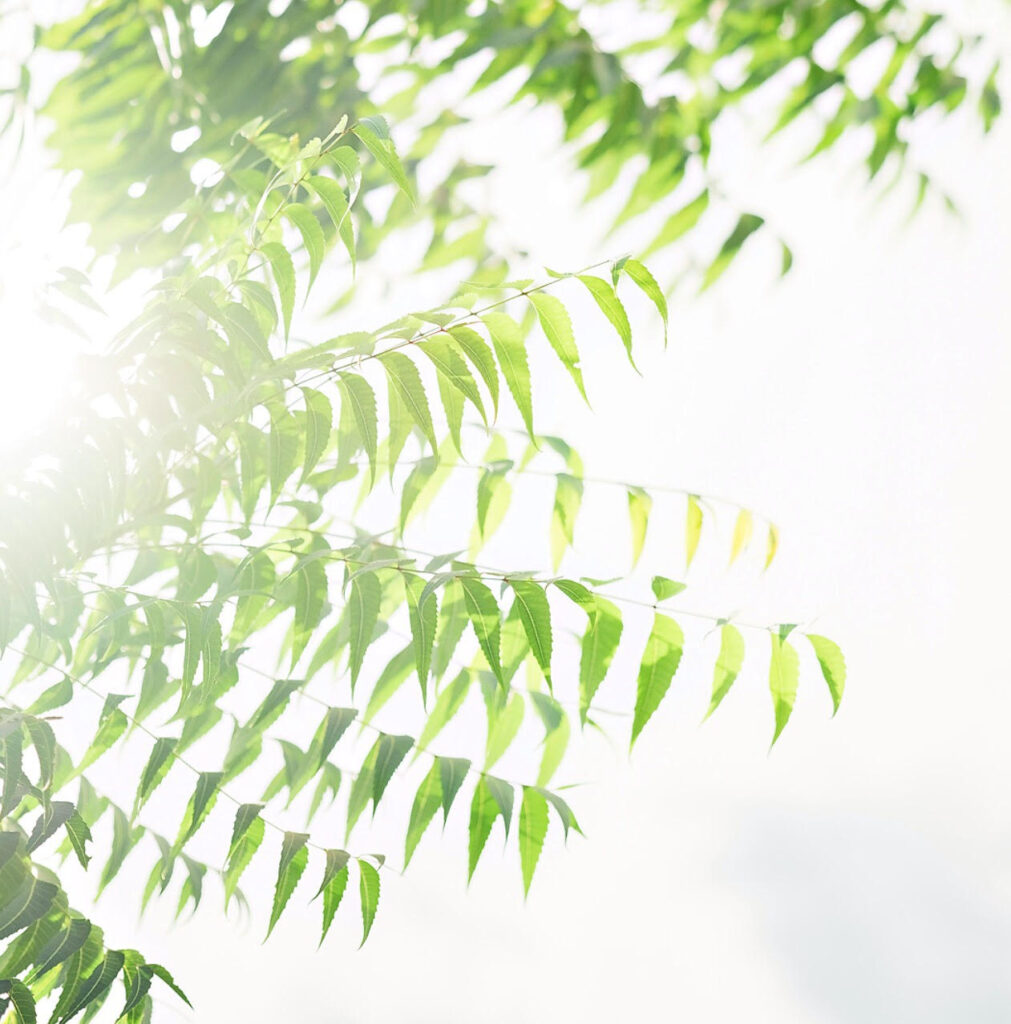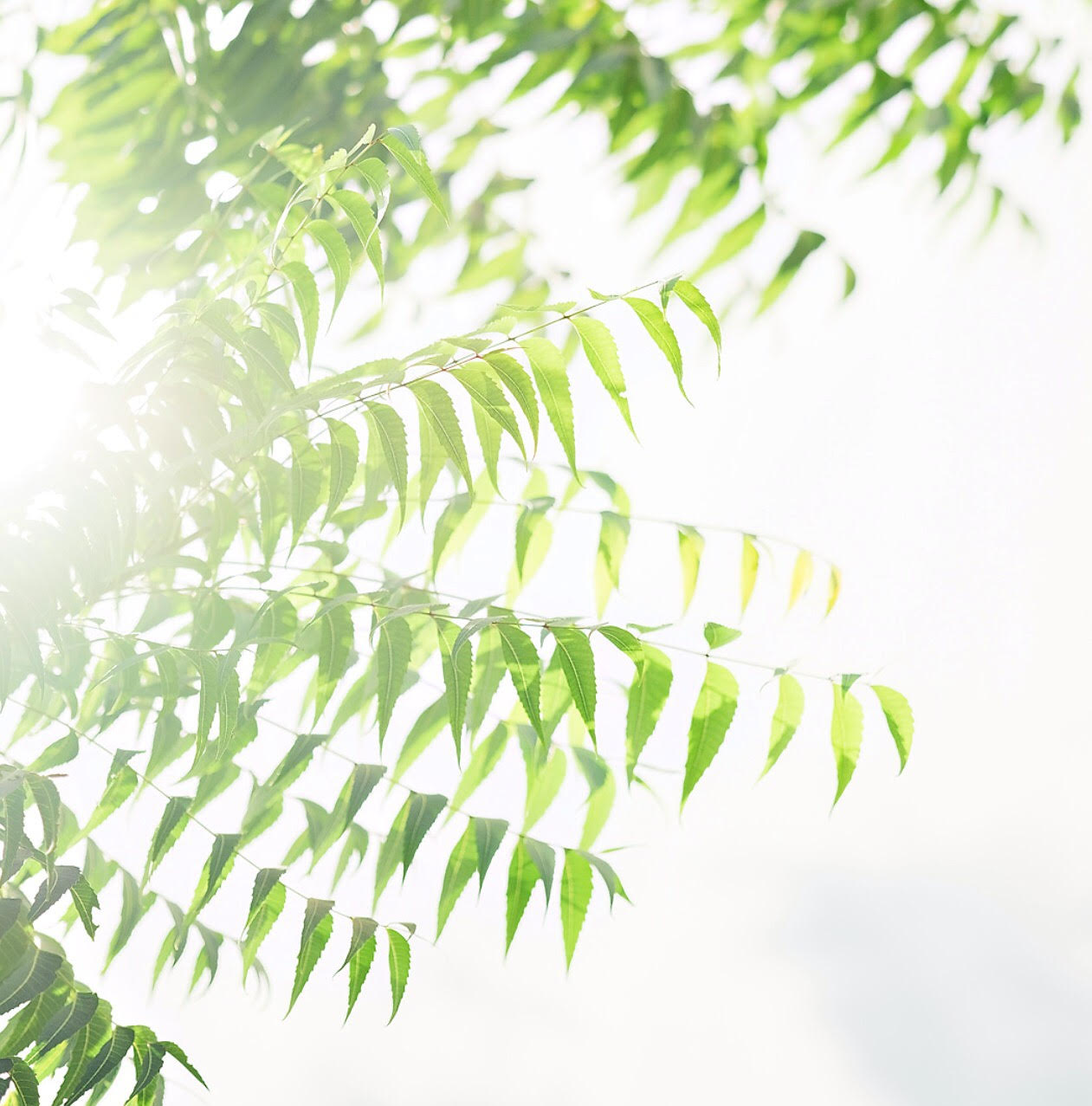 Continuity gives us roots; change gives us branches, letting us stretch and grow to reach new heights.

– Pauline R. Kezer
What a difference a year can make! Can you believe that almost 12 months have passed since we shared our revamped logo with you all?! That reveal, marked the start of our renewed journey— a journey that has been branching out with an even deeper focus on all things holistic.  
But what do we mean when we say 'holistic'? At The Hundred we believe that to achieve optimal health we must gain balance in all aspects of our life – body, mind and spirit. So that means we don't believe that we can/should focus on just one aspect of wellbeing, we look at everything as interconnected. As we continue to deepen our roots, we are spreading our branches even further to bring you even more cutting edge therapies, natural supplements, and effective classes. We are continuously working to provide our community with a place to actively transform the mind, body and spirit, to help change the way you feel and think. Our space truly represents the passion and vision of wholeness, and is a place to grow, learn, or simply reflect..
If you take a close look at our logo, you will see that it looks like the core of a tree. When we created the wellness centre, we wanted to offer a space that could function as the core of your healthy lifestyle. And just like a tree, when we think about our centre, it is very much a place that is deeply rooted in its location, that is organically growing stronger in wisdom and life. The wisdom is provided by our experts, and the life is provided by our inspiring clients. 
To discover the inspiration behind our revamped logo, created in collaboration with the talented Imagist London (who also designed the Hemsley + Hemsley logo), lets hit rewind and read our post from a year ago below:
To create our new logo we worked closely with Imagist London who have previously worked with The Hundred's favourite foodie sisters – Hemsley + Hemsley. As many of you will know, the 'Hundred' in our name refers to the classic Pilates move, which is also called the hundred. This movement, first created by Pilates founder Joseph Pilates, focuses on the core of your body. It's a movement that engages every single muscle in your body (like many Pilates exercises), and prepares you for your Pilates class and the day ahead. It's one of the key foundations of the Pilates method – and the reason we named our health and wellness concept after it… As The Hundred Wellness Centre founder, Asma Hilal Lootah explains: "I picked a pilates move name because we started as a pilates studio and my passion for pilates is what kickstarted all of this. I chose 'the hundred' specifically, because it evokes nice memories with the group I used to practice with. We became friends and used to complain when we had to perform 'the hundred' because it's quite challenging – but also with the 100 breaths it's just lovely. We dreaded the effort involved but absolutely loved the achievement and the results."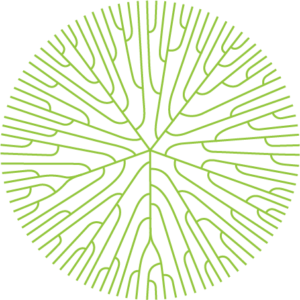 "The Hundred Wellness Centre is a place rooted in its location and if you look at our new emblem, there's a real sense of rooting. Of being at one with nature and all of the different 'shoots' of wellness that you can awaken your body and mind with and explore with us here…"
Imagist London worked closely with us to bring the philosophy of both The Hundred Wellness Centre Dubai and the hundred Pilates movement into – what we hope you will agree – is a beautiful new emblem.
If you look closely, you will see that it looks like the core of a tree. When we created our wellness centre in the heart of Dubai, we wanted to offer a sanctuary that could function as the core of your healthy lifestyle needs. This is why we worked so hard to find the very best people to provide the very best wellness services for you – including Pilates, super circuit, physiotherapy, Gyrotonic, yoga, homeopathy and natural medicine, infrared sauna, BioKat Bioresonance therapy, thermography and so much more – all under one roof. This is reflected in the new logo, the core is both our centre and the exercise, and really the foundations for your health and wellness journey with us.
"The Hundred Wellness Centre is at the core of your wellness needs. Our new emblem captures that perfectly, and we hope you will love it as much as we do."
Your growth is our passion, whether it's overcoming an injury with our physiotherapist, improving your strength and core with our Pilates workouts or educating yourself about the very best nutrition you can give your body with our workshops and supplements. Again, if you looks closely, you will see that this growth – which is at the core of our passion – is represented as the branches or lines of the emblem grow in size and direction.
Our new emblem also features 100 little lines or branches (count them!) and 5 roots – or bigger lines – which represents the five breaths in and five breaths out that you do with the hundred Pilates movement. Also, if you look at the negative space surrounding our new emblem, you will see that there is a little leaf, which was a totally organic, happy little accident. We hope you love it as much as we do, and we look forward to sharing more new things later this year… Stay tuned.
Feeling inspired? Find out more about the wellness services and fitness classes available at The Hundred Wellness Centre Dubai here and start your ultimate health journey…
---
healing with Maya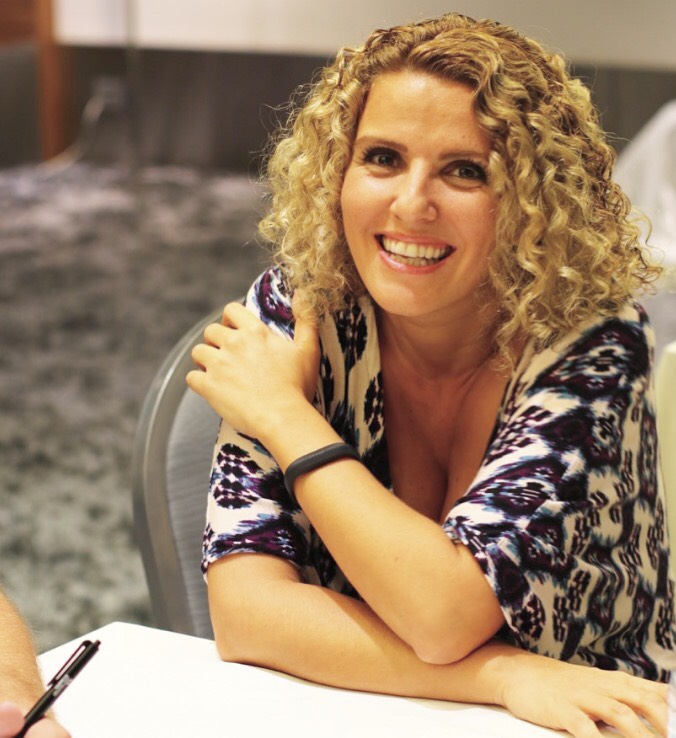 At The Hundred, we consciously hold space for you to grow while we support you to heal, thrive and go through powerful transformations into the authentic, healthy, glowing you.  We are here to show you it is possible to not settle for a lesser life than the amazing one you're meant to have.
And we are honoured to facilitate and offer you the tools needed to achieve this. One of these tools is Theta healing. It is said that Theta Healers are now on the forefront of mapping the mind/body/energy connection. And whom better to facilitate these sessions other than the Wonder Woman of Wellness herself Maya Badran. We have had the pleasure in working with Maya over the last year as she facilitated the very successful 'Forgiveness clinics' here at the centre. As Theta healing is relatively new to many of you, we sat down with Maya to ask her more about her process and what to expect from a session with her.
Hello Maya, can you tell us a bit more about what you do? I am a ThetaHealing Practitioner and Instructor. I use a technique called ThetaHealing, where I can assist my clients to change negative beliefs/blocks in their subconscious mind using the Theta Brain wave. Once these blocks have been changed, the person can live their life without being held back by these limitations. For ex: if someone has a phobia, I will do a process called "digging" to reach the root cause of the phobia, and once we release that block from the subconscious mind, the client will no longer have the phobia. It is pretty simple and very effective. The same work can be done to release fears, war traumas, traumas of abuse, abandonment, death of a loved one, divorce or breakup associated emotional pain. Thetahealing is very well known for the great effect it has on helping people forgive themselves and others and also on manifesting great thing into one's life too, ex: a job, a bonus, a partner, etc…In summary, ThetaHealing empowers people with tools to free them from fear, to show them the truth of the world that we live in, to help them manifest true health and anything else they might desire into their lives, to guide them into finding their life's purpose which will create a deep sense of fulfilment and everlasting happiness. 
What in your opinion is the reason for the rapid growth in theta and energy healing? I believe the planet is awakening to the realization that the power is within us (not outside of us), that we are not victims or passengers on this journey. And with this realization comes empowerment. By realizing that we create our reality (including our health & wellbeing) with our thoughts and words, therefore we become more accountable to choose more positive thinking and communication. The only reason something become main stream is because people are seeing tangible results. People are becoming more aware and they now understand more than ever that it is a mind game (mind over matter). People now want to turn in for answers, they want to learn the tools that will help them in shifting their realities, they feel that there is much more to this world than what meets the eye and they are curious to know more about how this universe works and how to make the best out of this journey. 
Would you say that Theta healing is an alternative to seeing a traditional psychologist or therapist? ThetaHealing compliments all conventional therapies, especially that a ThetaHealer cannot prescribe any kind of medication that the client might need. Therefore, we work hand in hand with doctors and psychologists/psychiatrists. We always encourage clients to seek help in any way that they feel supports their healing whether it is conventional or alternative. We believe in bio-individuality (there is no such thing as one size fit all approach). Theta healing is just another option out there for those who feel that they want to experiment with something different. 
What can people expect after their first session with you? To feel great! Mind, body and soul.. Clients usually experience a sense of happiness, joy, relaxation, safety and inner peace.  They are more able to forgive themselves & others and let go of what no longer serves them. They also start to understand more that they are creating their reality with their thoughts. They will also realize that they valuable and significant to the planet, and that the Creator/God/Love/Source loves them unconditionally. 
Give us a real life of example of a life changing story of one of your current or previous clients. (Something to encourage us with) Based on our experience the success stories are numerous, from getting their dream jobs to freeing themselves from debt to finding true love, to restoring their health and finding happiness, to shifting their business around from total loss to profit within a year. The stories are numerous, but the most important thing that all of our clients have achieved is the feeling of inner peace and true sense of oneness and fulfilment. 
To learn more or to book your session with Maya please contact us on +9714 3447333 or email us
---
life in the slow lane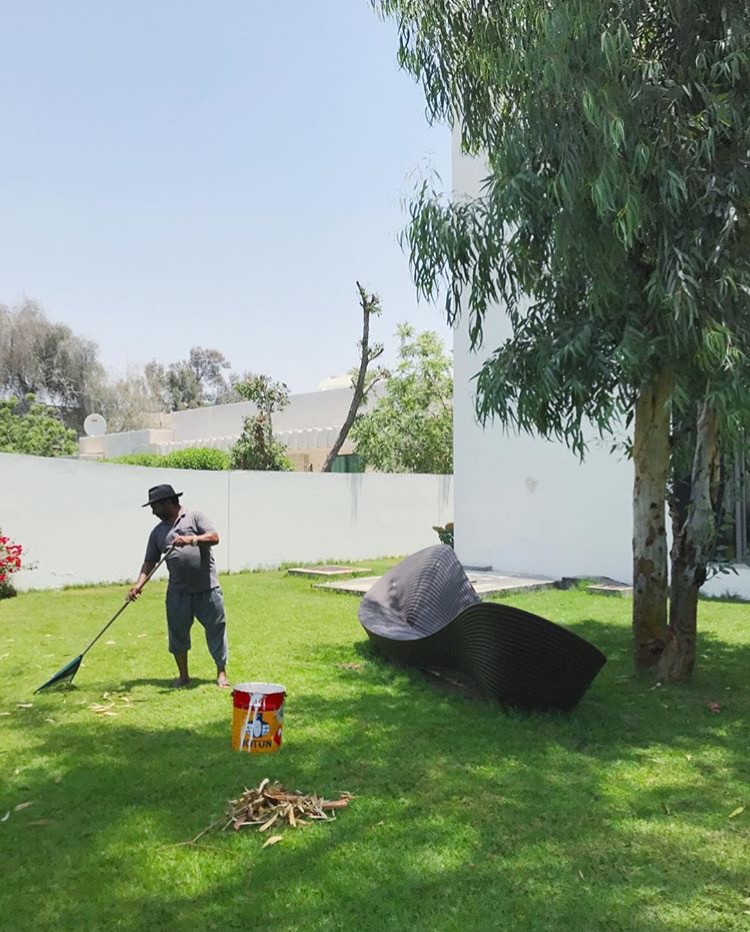 How fast is your life moving? Do you ever wish you could slow everything down gaining a few more hours in the day to tackle that ever growing to-do-list? What if you slowed down and concentrated only on the things that are truly valuable and important to YOU? 
A slower paced life means more balance, and that helps you gain more awareness about how you actually spend your time. But 'slow' will not happen naturally, there needs to be a conscious decision. In fact, our lives tend to accumulate more things that need our attention, mainly because we rarely remove older commitments even when we add new ones. It's almost like a computer that just keeps saving files, until it gets so slow it and needs a total reformat (or a trip to the recycle bin).
So the best thing to do, is aim for fewer and better commitments. Put the important ones on the calendar- these are the ones that you really want to prioritize, and don't let any 'urgent' things take their place. Always take the time to evaluate everything you are trying to do, and even make a list of your commitments if you need to— ask yourself which items and tasks actually bring value to your life?
Slowing down can be hard, and yes we do know that it is hard to say no sometimes. But the reality is that more often than not, when we are over-committed, we are unable to do justice to all of our engagements. So what do we recommend? Do a little bit of planning and time management for a slower paced life. Because in the end, time is what is really important, and we need to make sure we are not rushing through life and letting all the special moments pass by unnoticed. Slowing down is a mindset, so today start the shift and focus on learning how to fully embrace a slower paced life.
---
it's time to let go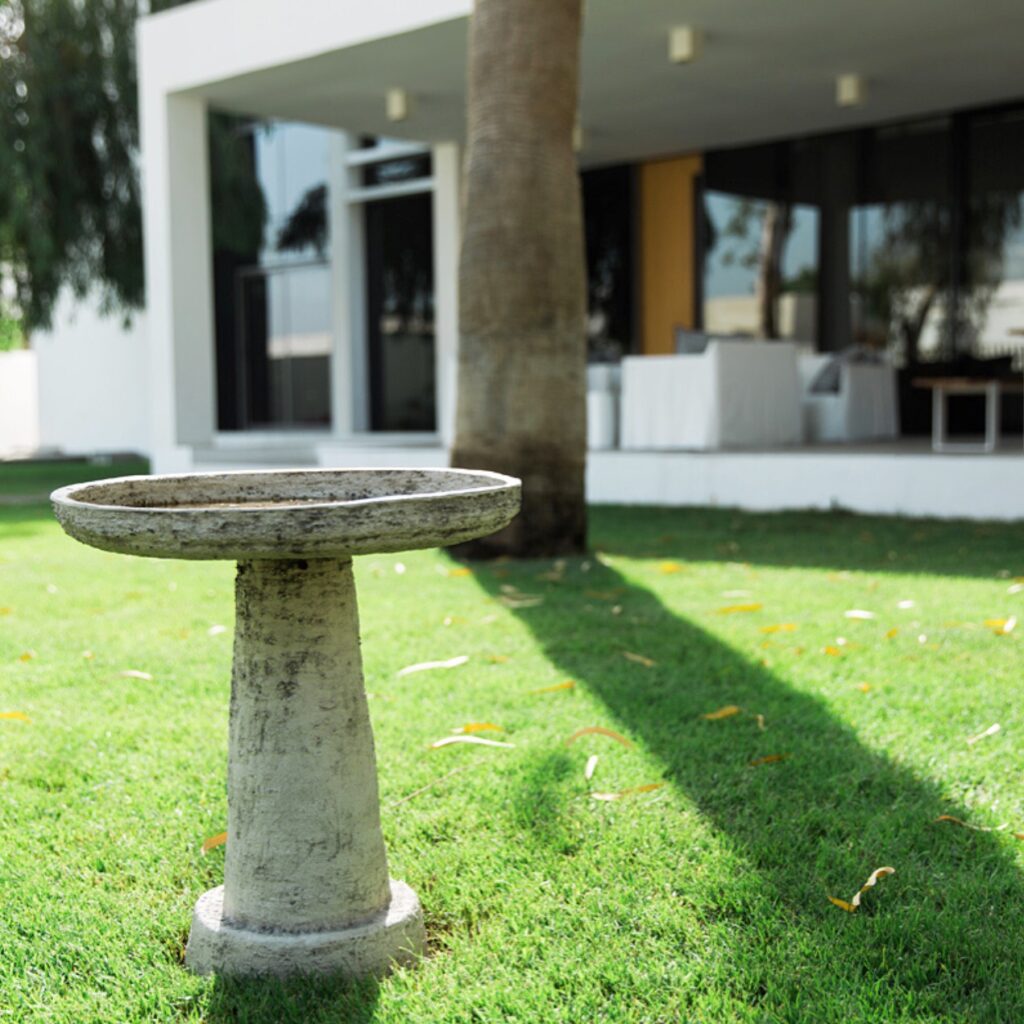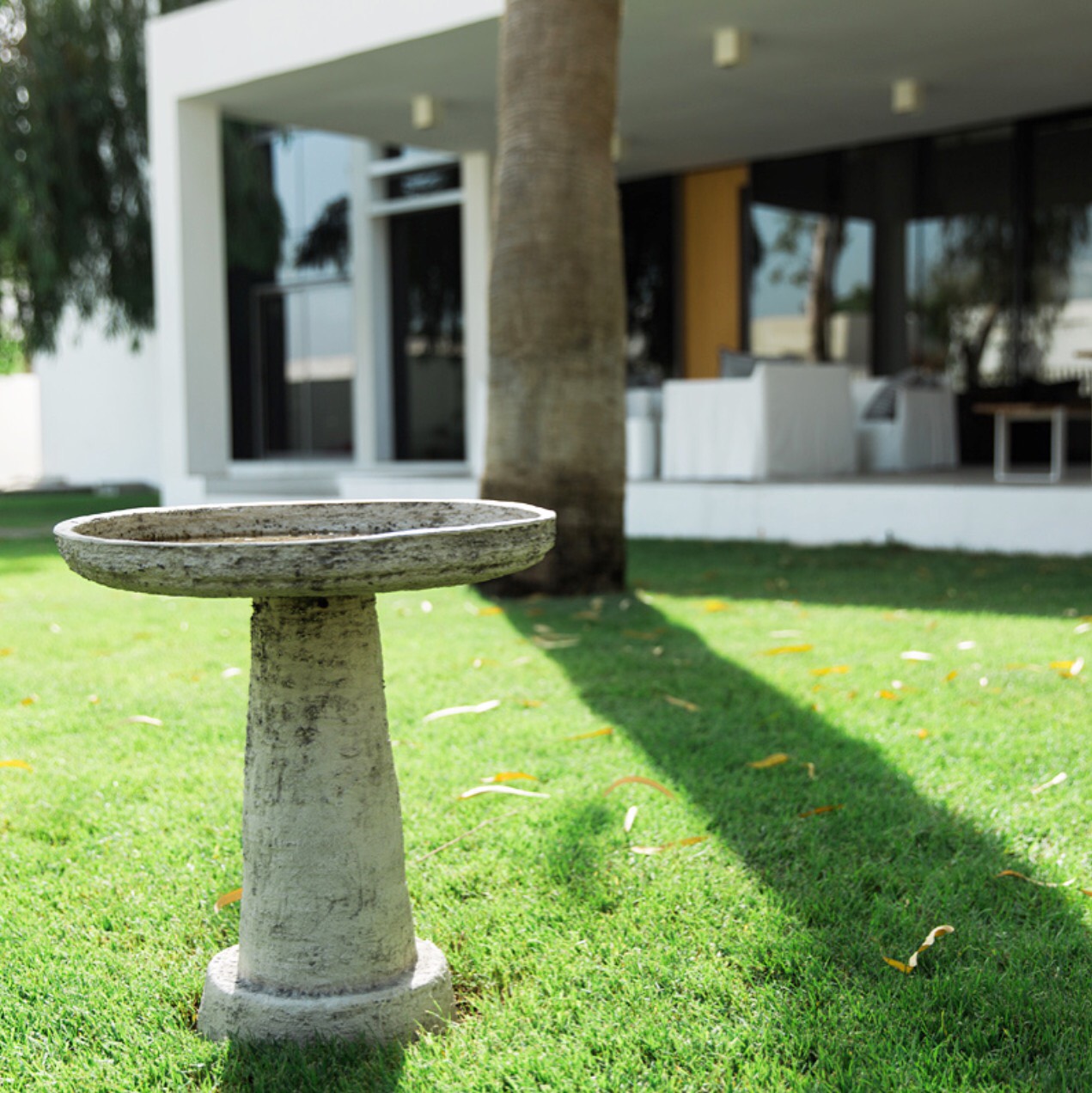 Letting go. We all know that it is human nature to become attached to things, memories and people, all of which puts us in our very cozy 'comfort zones'. And it can be very difficult to let go of these attachments, even when we know that some are not good for us. But there is something important to be learned from the art of 'letting go', it is an opportunity to release unhealthy attachments to memories, events, ideas, and possessions. So, what if we asked you: What is weighing you down right now? How would your life be different if you let it go?
Is it the need to be perfect? – You are perfectly beautiful, and beautifully imperfect, and this is what allows you to be you. Perfection is an illusion—it doesn't exist. Please stop stressing yourselves by trying to be perfect. Embrace your mistakes along the way, as much needed opportunities for growth, like blessings in disguise that make you wiser. If you fail at anything, it doesn't mean you are failure, because you are not what you do. Sometimes we win, sometimes we learn. We never lose.
Is it the need to be busy all the time?  – We have mentioned this before.. Being in a rush isn't a sign of virtue. Learn to listen to your body, and release any guilt for sometimes simply doing nothing. Sometimes you just need to recharge the batteries of your body and soul, and you don't owe anyone any explanation for doing that. Hold space for yourself.
Is it making assumptions about what other people feel, want, or think? – There is no way to know what others are feeling or thinking. Many of us make up imaginary scenarios, and let our minds create elaborate stories. Each time you find yourself thrown off by what a person has said or done, take a moment for a reality check. Examine your thoughts and ask yourself: 'Is that really true?'  For example, you might assume someone doesn't like you, when really she's just having a bad day. Or maybe she's just shy. Not everyone is the same. The moment you realize that you can't know what a person thinks, your mind gets clear and you will then be able to meet them with an open heart.
When we let something go that's been weighing us down, we feel the relief deep in our soul.  No time is better than the present to make a conscious decision to release these negative thoughts so that you can enjoy your life in the moment as it unfolds. And if you can let go of some of the things that hold you back and weigh you down, you might just find that you can float out in this big world stronger, braver and so much happier!
"Some people believe holding on and hanging in there are signs of great strength. However, there are times when it takes much more strength to know when to let go and then do it."
―Ann Landers
---
intentionally designed | happy living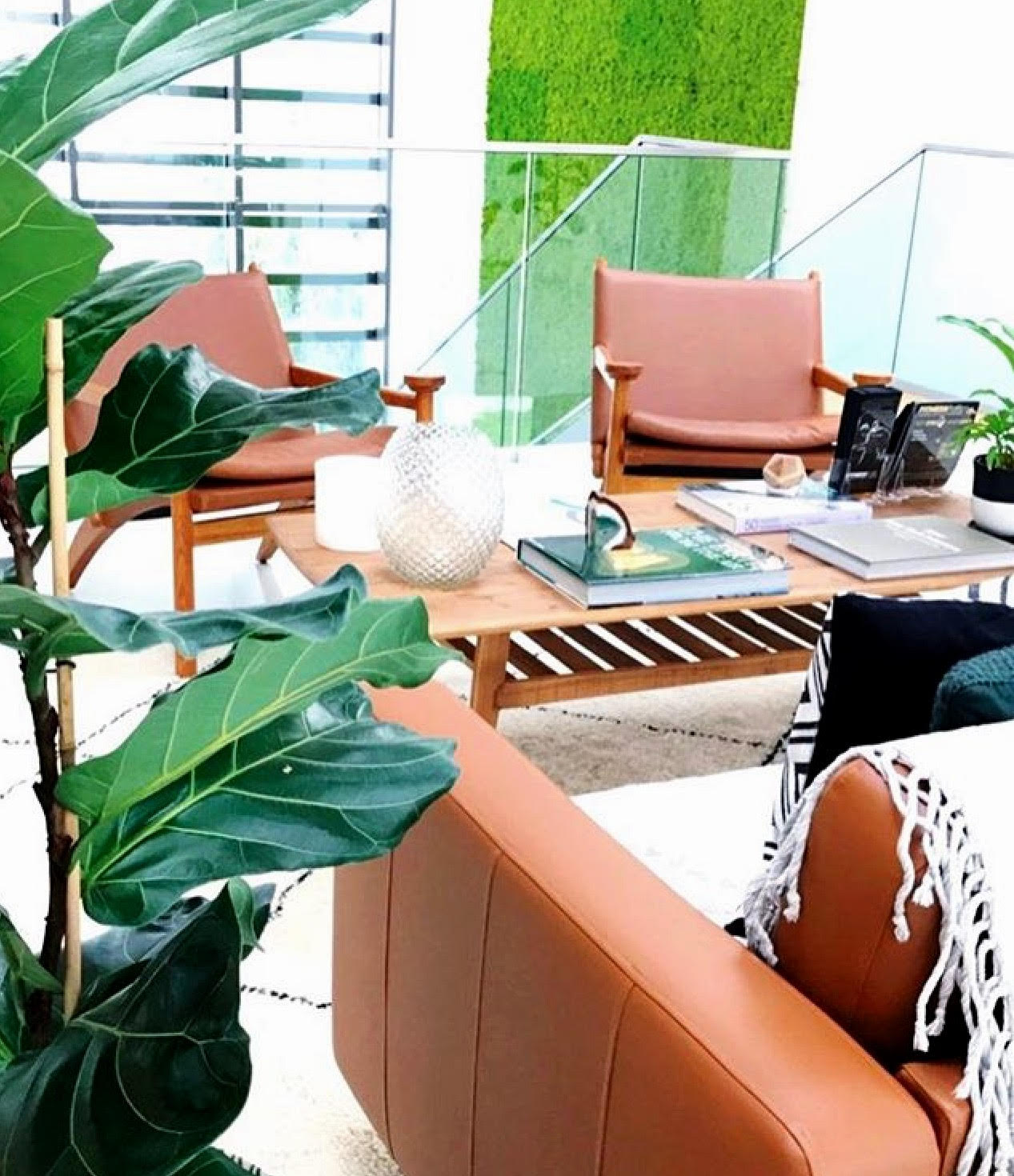 "Interior design far surpasses just creating a visually appealing space, it's purpose is to create a harmonic atmosphere that permeates emotional, and physical wellness."
At The Hundred we believe that an aesthetically pleasing environment is as much a part of wellness as active living and healthy nutrition are. And something that is usually overlooked in the grand scheme of things, is that the spaces that we live and work in are key to our well-being and productivity. Which means that when our external environment is out of alignment with who we truly are, it has a negative effect on our ability to function at our fullest potential. But when our living (or working) space is clear and reflective of our authentic self, our energy is then freed up to flourish with more comfort and creativity. At the Hundred we are constantly re-aligning the space with our mission to accommodate growth of the business – most recently we have redesigned a few of our spaces with help from our talented friends at The Native Bohemians. We do believe that ANY time is a good time to put your life in order to be more productive, happy, and healthy, but the timing is even more perfect now with the quieter Summer days to do some organizing and decorating!
Now whether you are looking to create a home that is more conducive to relaxation and ease, or you are interested in re-vamping your home office so that it sparks your imagination and keeps you motivated, these three tips can help you organize your spaces to make them just right for you.
Declutter – When a space is cluttered and overflowing with unwanted and un-needed items, we sacrifice our ability to bring in the things that could actually serve us today. Choose to release what no longer serves you by either donating it if it is in good condition, or trashing it if it is no longer usable. Everything else must get organized, filed and placed in the most convenient location for easy access when needed.
Make your space a reflection of you – Designing a space that appeals to all of your senses and preferences is key. Its time to start decorating with intention. So bring in the elements that speak to you, and get you genuinely excited about being in that space. We like to play around with elements like color,  plants (we love our Greens!), and artwork (at The Hundred we love beautiful design, and to further give a personal touch we have also used some of Asma Lootah's street photography) to bring together the full picture of our vision. After the first step above, you are now free of unnecessary items, so you can give your attention to the things that truly speak to you. Note* The goal here is not to necessarily spend money on lots of new items, but instead its about using what you already have in your home or office that represents you as an individual, but rearranging it in a way that feels more aligned with your personality.
Enjoy the process. – This is designing and decorating, it's supposed to be fun! There is no need to rush or seek perfection. In fact, as far as we are concerned, a space is never 'done'. Experiment, make mistakes, go back into your inspiration files when you need new ideas, but also commit to enjoying and using your home/office as it is right now.
Continue to give your living space the attention it deserves, and remind yourself of the important role that your environment plays in inspiring and moving you forward. And as we mentioned over on our Instagram…Wherever the space is that you find yourself in, we hope that it is of such a nature that it grounds your heart and energizes your soul. And if you are still searching for a place like that, our doors are always open!
---
channel your energy with Dr Mariam Ketait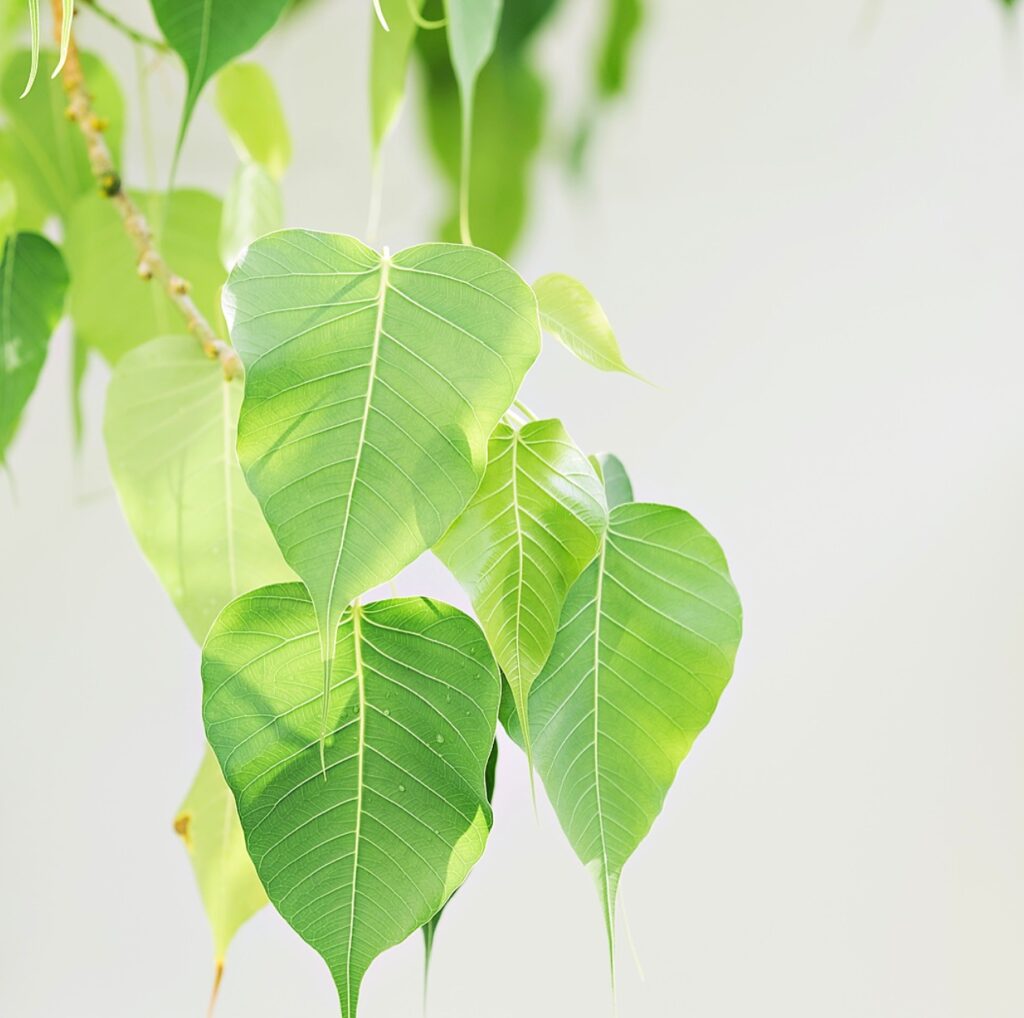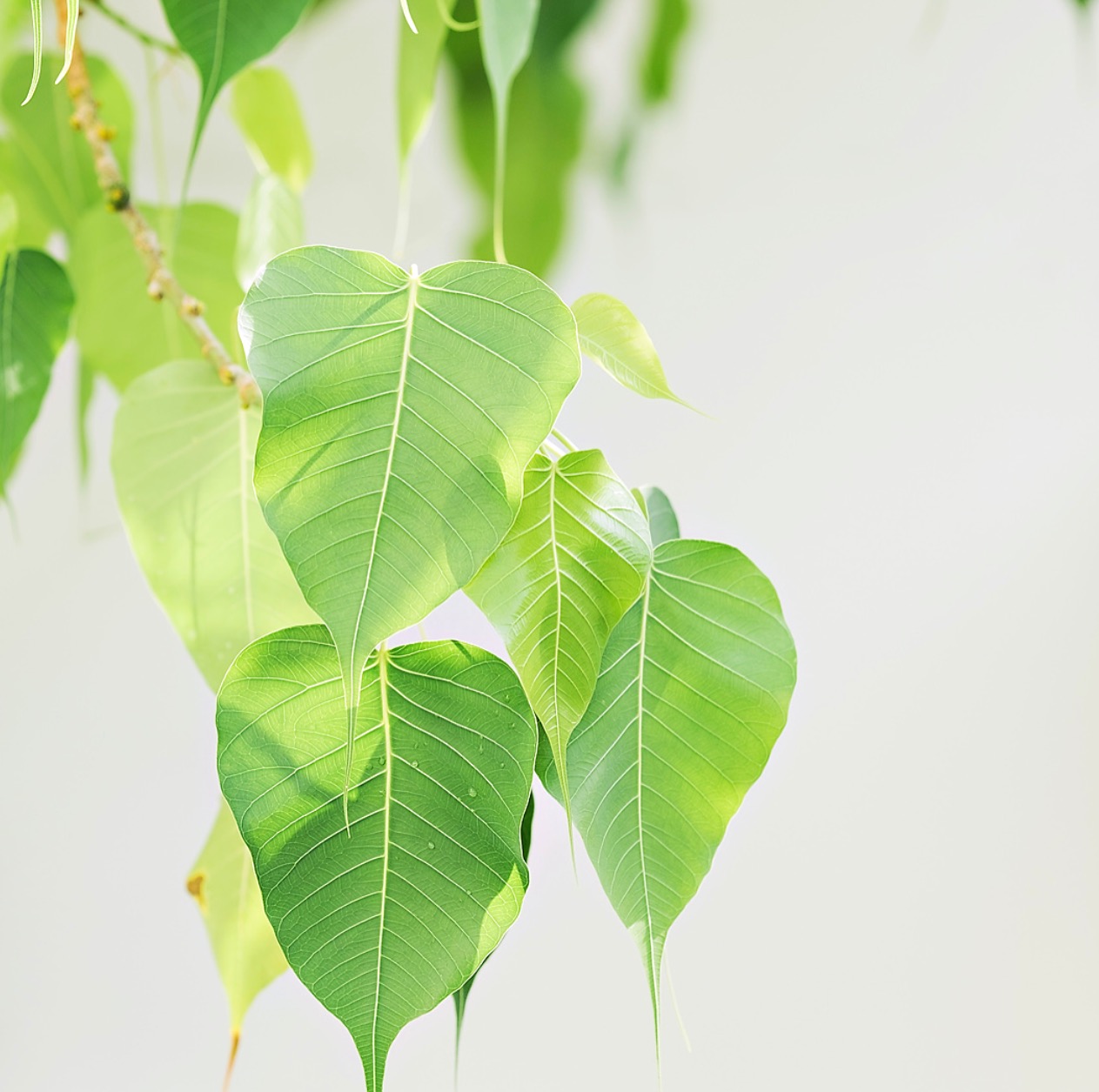 "Energy is the real substance behind the appearance of matter and forms."

— Andrew Weil, MD
In today's world we are seeing an advancement of human consciousness, with more and more people are accepting the use of complementary alternative medicine and holistic medicine as a path to healing. Incorporating energy healing into classical western practices has been found to advance your state of health, and empower your sense of self-healing. Crystal healing, aroma therapy, as well as sound healing are some amazing examples of the healing methods Dr Mariam Ketait incorporates into her bespoke one-on-one sessions, and starting in July, Dr Mariam will start seeing clients in The Hundred Wellness Centre.
Dr. Mariam Ketait has been a friend, and a Hundred Wellness tribe member for quite a while now. She is a general practitioner that specializes in family medicine, but is also armed with a Masters degree in quality in healthcare, in addition to multiple alternative healing certifications that include: Theta Healing, Spiritual Response Therapy, Pranic Healing and Access Consciousness. Falling in line with our Hundred Wellness ethos, Mariam looks at health from a holistic perspective and believes that our physical bodies respond to our thought patterns and emotional behaviours.  Mind & body healing therapies open a doorway to the unlimited nature of your spiritual energy, and helps encourage you to explore a path that leads you to the highest version of your authentic potential.
Session Fees:
Private 30min session – 400aed
Private one hour session – 800aed
Package of 5 (one hour long) sessions – 3500aed
We think it's time for the next level, don't you? Book your session with Dr Mariam today by emailing or calling +9714 344 7333
---
our people, our community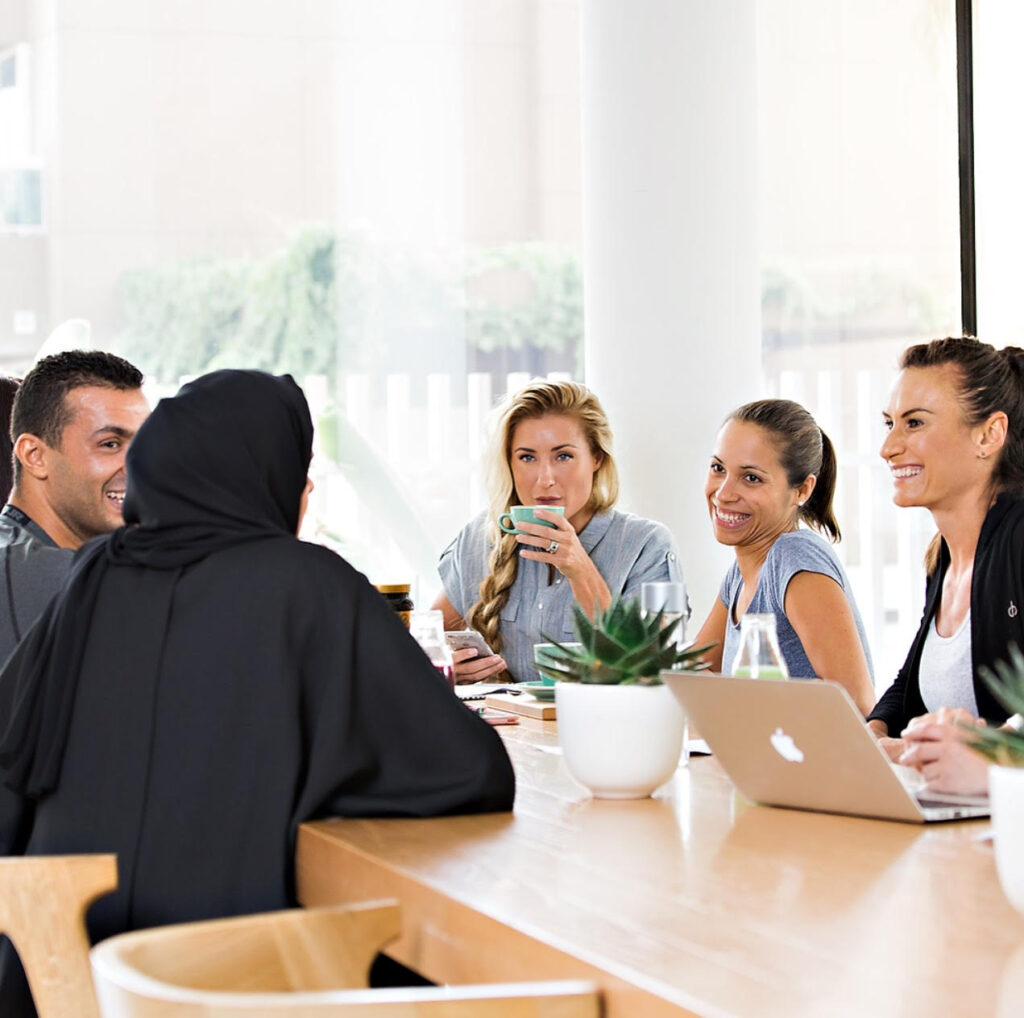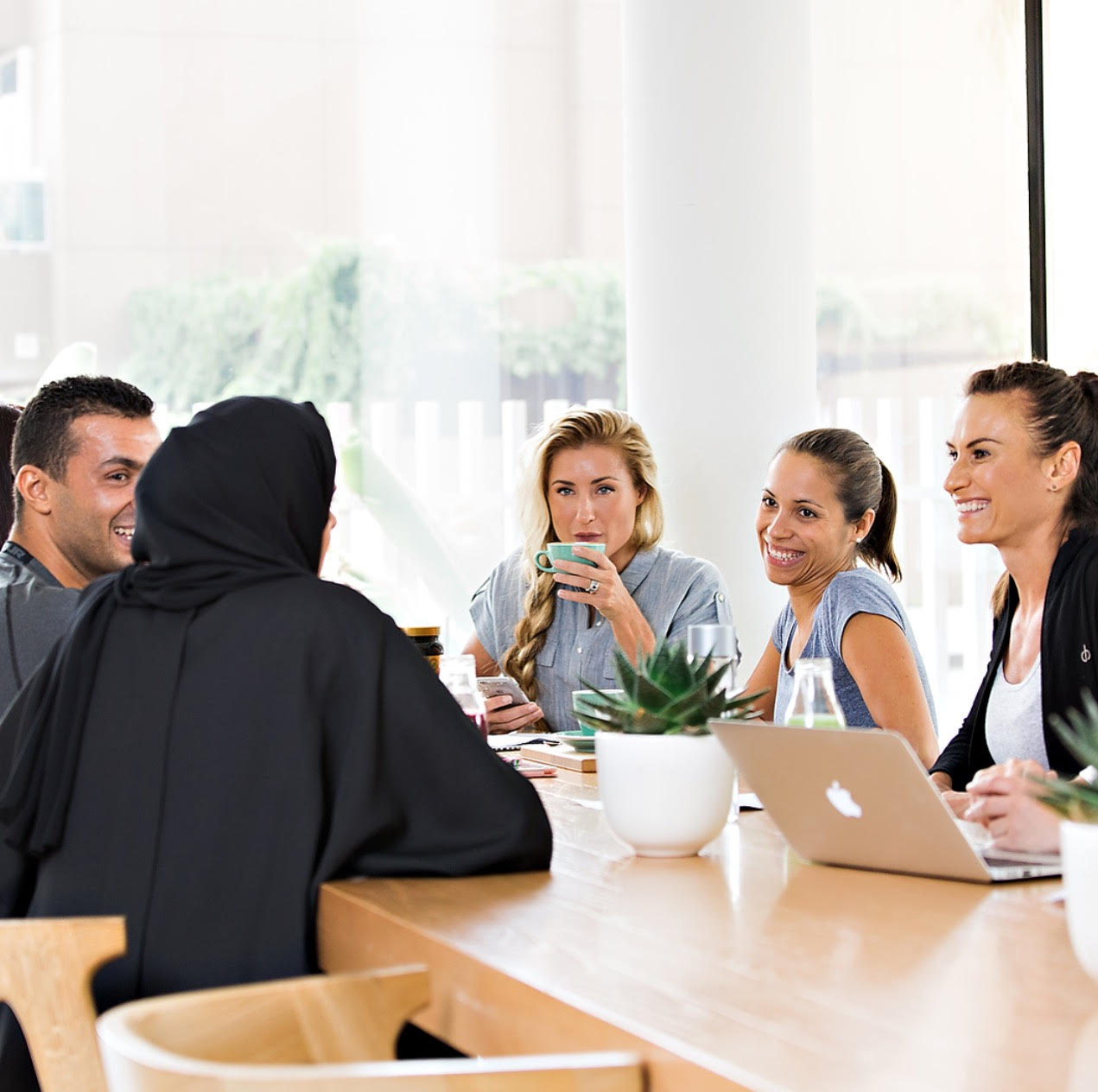 Call it a clan, call it a network, call it a tribe, call it a family: Whatever you call it, whoever you are, you need one." — Jane Howard
One of the most basic human needs is the need to belong, and to feel loved and accepted by others.  We all want to be a part of something bigger. We all want to experience a sense of community. To have a group of like-minded people that are on the same wavelength, and are on the same page supporting each other sharing ideas, interests and working in harmony — be it professional, or personal.
Your tribe members are those people who accept you just as you are, and who want the very best for you.  They make you feel understood, and they encourage you to go after your goals and pursue your dreams.  The members of your tribe also help you to get through difficult times, and provide you with a sense of community and support. Your tribe is made up of 'your people.'
At the Hundred we know these 'people' and we have been blessed to have our own family/tribe grow slowly but surely over the years. And while many often think of slow growth as defective, we strongly disagree, because the truth is that all good things grow slow—dreams, fruit, businesses and relationships.
Gardeners sometimes like to plant trees labeled 'fast growing' for highly sought-after quick results. But here's the thing —fast-growing trees don't have deep enough roots to last through storms and droughts. Good things need time to take root and grow. A slower more organic pace will help your roots stretch deep and wide. Trust us it's okay to grow slow. As a result of our organically paced growth, we have the most amazing tribe and community of  people who share common interests and values and show genuine appreciation and care for each other.
This Ramadan follow us on Instagram as we will share a little more about the heartbeat of The Hundred Wellness Center, our people, our tribe and family!
---
sweat yourself to health!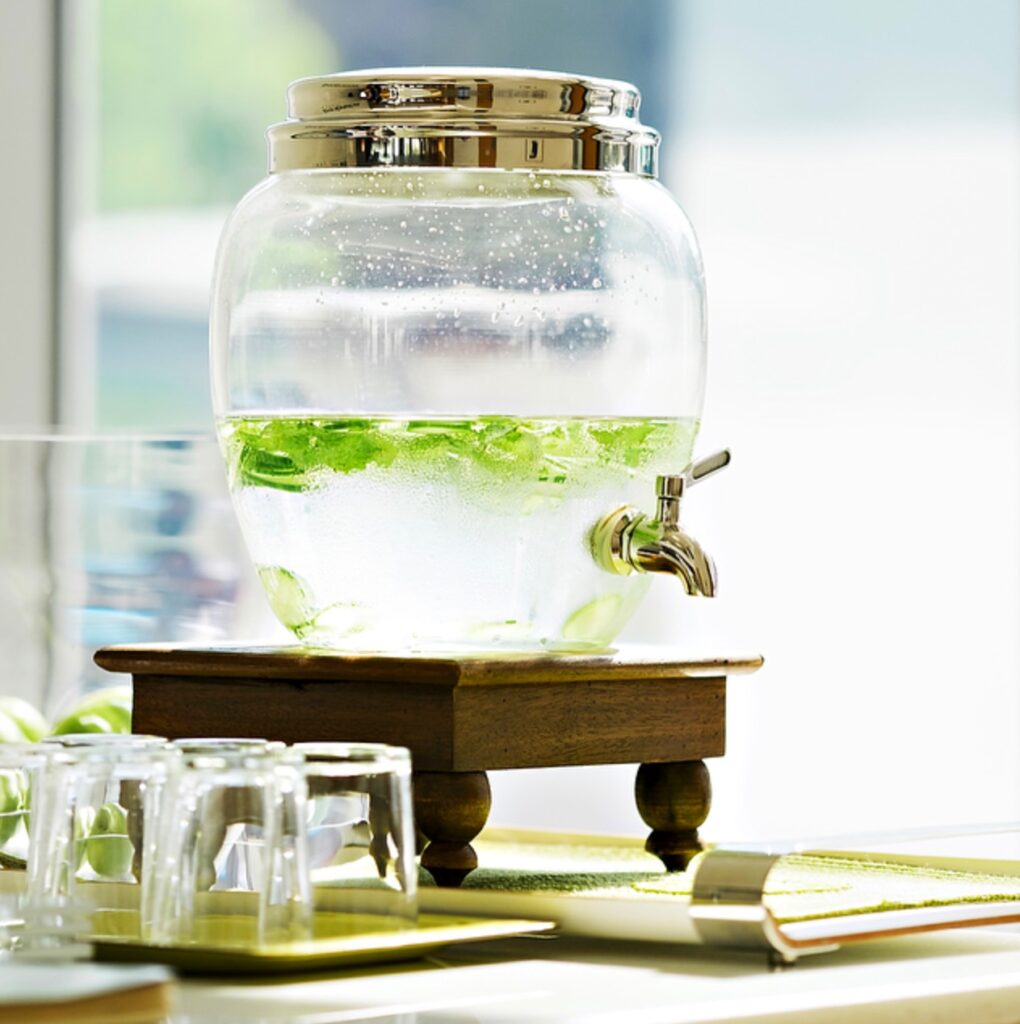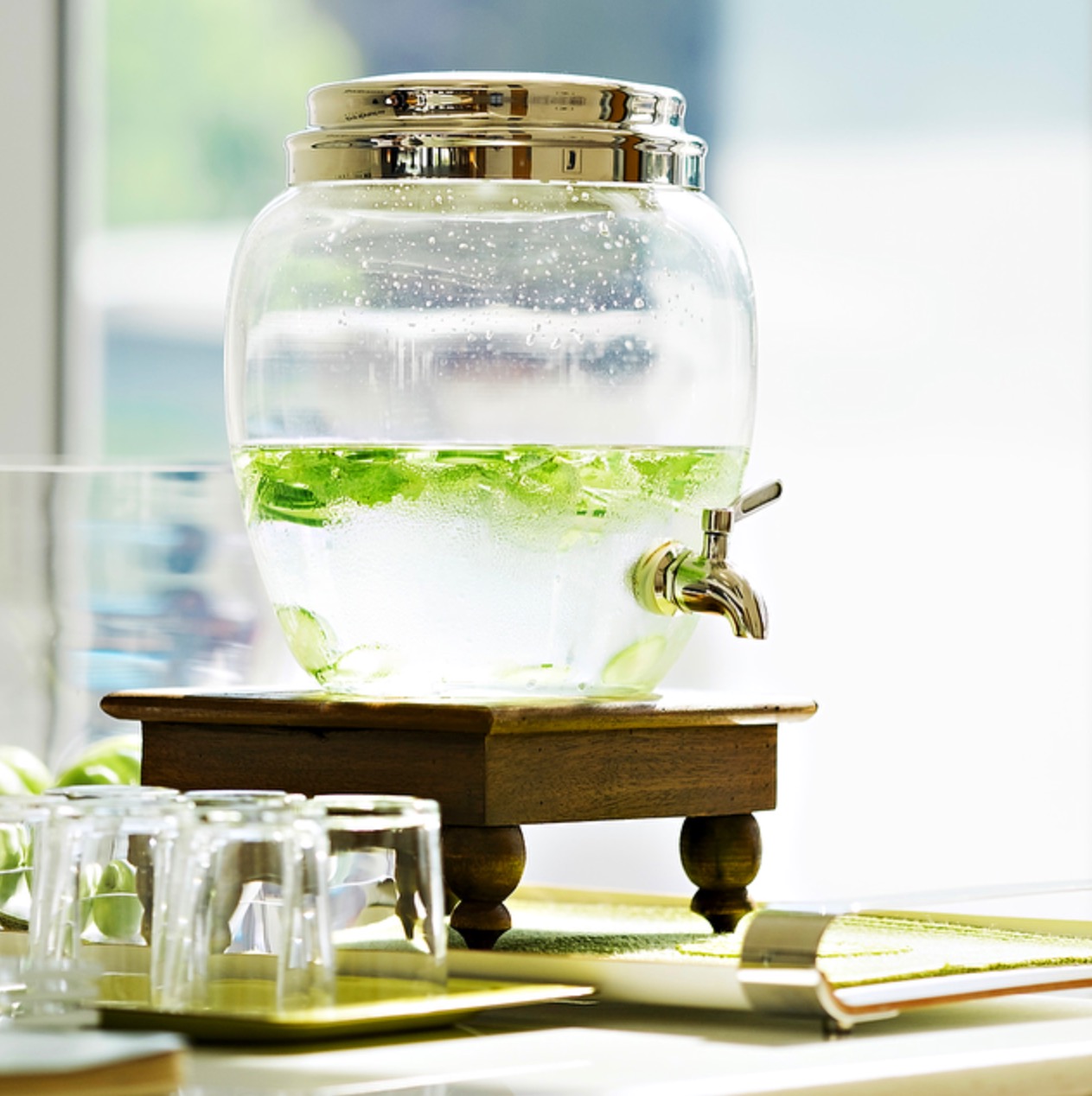 We are so excited to announce that we finally have our infrared sauna up and running!  For months we have been working hard to bring you transformative infrared sauna services to The Hundred Wellness Centre. Unlike traditional saunas, which operate at extremely harsh temperatures, our infrared sauna is gentle, soothing and it's therapeutic heat promotes relaxation, detoxification, improved sleep and so much more. Infrared sauna therapy helps you relax and relieves stress while you receive an invigorating deep tissue sweat, leaving you fully refreshed and rejuvenated after each session.
Whether we know it or not, we are exposed to heavy metals on an almost daily basis through pollution and as a matter of modern life, and left undisturbed, these heavy metals can cause illnesses. Sweating is the body's safe and natural way to heal and stay healthy. Infrared saunas therapy induces a rise in core temperature that then results in a deep, detoxifying sweat at the cellular level, where toxins reside.  Infrared heat penetrates tissue, joints, and muscles to help relieve anything from minor aches and pains, to even more chronic pain conditions. Athletes also benefit from this therapy as it can help speed up recovery time post training, as well as decrease muscle spasms.
As with all of the services and treatments you will find at the centre, we strive to bring our clients the best of what is in the wellness world to help you meet all your health and wellness goals. So, in addition to pairing the infrared sauna therapy with our in-house detox program (highly recommended), we are also offering individual sessions, as well as packages.
To learn more or to book a session email or call us today on +9714 344 7333
---
ramadan (re)boot camp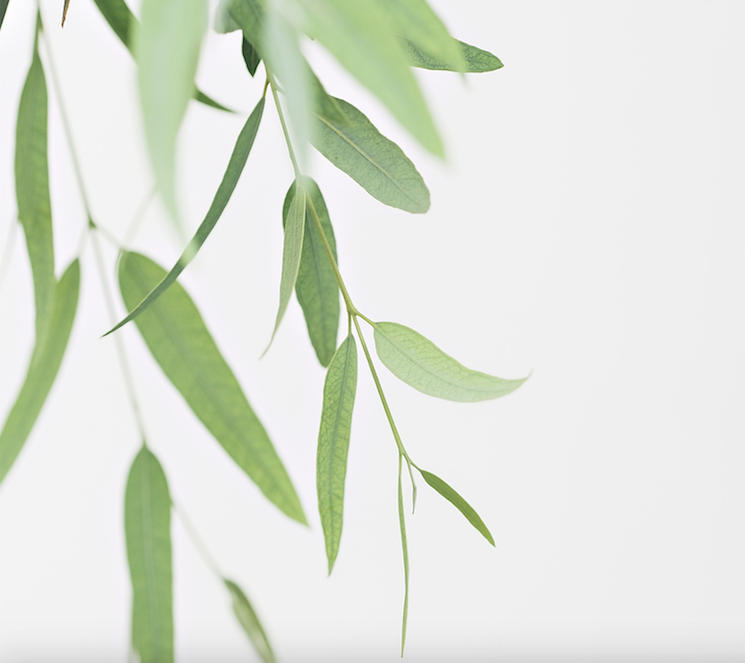 Ramadan shouldn't be an excuse to abandon your fitness regimen. Whether you are a seasoned fitness enthusiast or have just recently started classes with us, fasting during Ramadan does not need to be the end of your exercise regimen until after Eid!
We want to help you prepare your body for Ramadan and keep your motivation up throughout the entire month! So we have tailor-made a month-long  program of diverse group fitness classes ( you could say our own version of the mainstream "Bootcamps"), with the purpose of promoting the sustainable practice of physical activities during the month of Ramadan and beyond. This program is fun, accessible and fasting-friendly. Join us to prepare your body to stay active while fasting in a safe and supportive environment.
The program outline:
– BCA test (body composition analysis) at the beginning of the program to track progress
– 'Strategic Eating' A talk by Ryan Penny on how to consciously eat in Ramadan to maintain good health, high energy levels, and even lose weight.
– Eight Super Circuit classes (High Intensity & Fat burning)
– Four Body Weight classes (Moderate Intensity & Muscle sculpting)
– Four Pilates classes (Stretch & Recovery)
– BCA test (body composition analysis) at the end of the program to track progress
– 20% discount on fresh cold-pressed juices.
The all inclusive cost of the Ramadan Package is: 1500AED
Note:
The classes mentioned above will be conducted in different times than current Hundred Wellness existing classes.
Classes will be exclusively LADIES ONLY. The program will start on May 8th and run through until June 8th, with the classes being offered on Mondays, Tuesdays, Wednesdays and Thursdays at 4:30pm.
All classes support a maximum of 8 people. Classes must be booked at least 4 hours in advance.
To learn more or to book your spot, email or call us on +9714 344 7333
---